13 Awesome Jobs I Can Do From My Phone And Make Money On The Go
When you buy something through one of the links on our site, we may earn an affiliate commission.
Are you tired of sitting down at your computer all day long? Ever ask yourself, ''Are there jobs I can do from my phone?"
Thankfully, there are many cool jobs where you can make extra cash on your own schedule from your phone.
Today, phones are more than just communication tools! They provide information, entertainment, a place to shop, and a way to make money online.
So, if you want to make extra money and you don't have a personal computer, read on to help with your job search and learn about the best jobs you can do from your phone!
13 Best Jobs I Can Do On My Phone
Some of the cell phone jobs listed can be done entirely on your phone at home or on the go.
While others will require you to have your own vehicle to deliver items or visit a location to complete a task.
But, all these cell phone jobs can be managed from your phone, so you can enjoy the most freedom possible!
Read through the options below and decide which suit your skills and lifestyle the best.
1. Survey Taker
Perhaps the most flexible side hustle is making money by taking surveys on your phone.
Many brands and companies will pay you to answer surveys so they can get feedback on their products and services.
This job can be done from your smart phone at home, or even while you're traveling or walking around on a break.
Pay for being a survey taker is in cash, cheque, or points that can be redeemed for free gift cards or cash.
Take a look at these survey companies worth signing up to:
Learn more in this article 15 Best Surveys That Will Pay You Cash Instantly.
2. Website / App Tester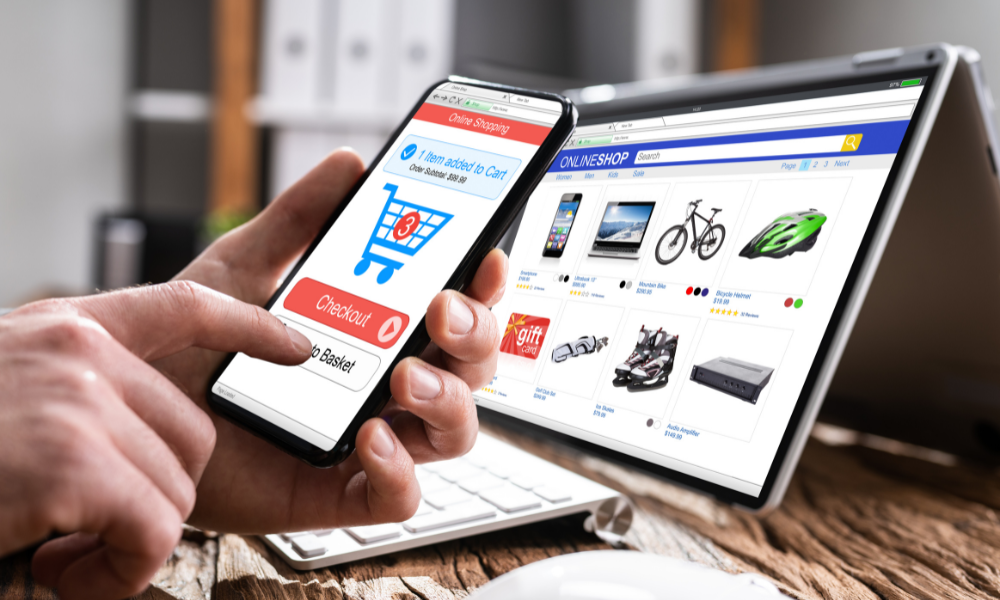 If you're looking for an easy smartphone job that has little barrier to entry, testing apps, and websites is another great way to earn extra income.
This job requires you to complete a range of tasks on a specific website, such as navigating to a certain page or buying an item.
As you complete the task, you'll be asked to talk through your experience and give your opinion on how it went.
This helps companies find out how user-friendly their apps and websites are, so they can make improvements to help keep customers happy and returning to buy more.
Pay is pretty good as an app tested and with a 20-minute test, you can earn around $10.
Check out these website testing companies for paid work:
Learn more in this article 11 Best Places to Find Website Testing Jobs to Earn Extra Income.
3. Social Media Influencer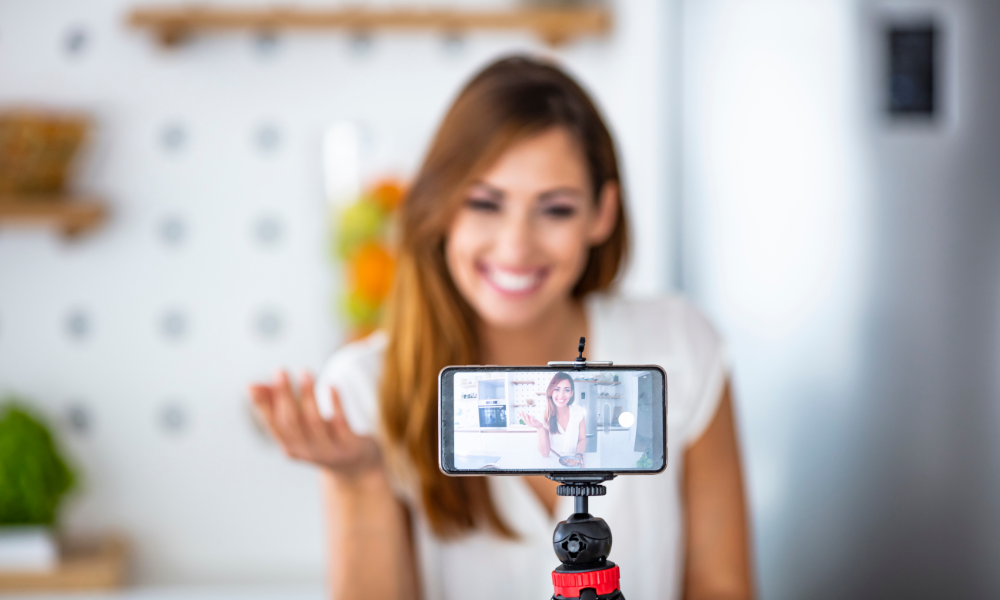 Still thinking about what jobs I can do on my phone?
If you spend a lot of time on social media platforms, why not look into becoming a social media influencer?
This type of smartphone job requires you to have an audience built around a niche topic. Ideas include fashion, beauty, travel, photography, and food, for example.
Once you have a substantial amount of engaged followers, you can monetize your content with sponsored posts, affiliate links, and product sales.
The best platforms to make decent money as a social media influencer include:
Instagram
YouTube
Facebook
TikTok
Here's how to become an influencer in 10 easy steps.
4. Mystery Shopper
Do you love shopping and enjoy giving your opinion on different products and services?
Then, working as a mystery shopper could be one of the best phone jobs for you.
Some mystery shoppers are tasked with going undercover into stores, while others perform mystery shops over the phone.
Different companies hire mystery shoppers as independent contractors to perform shopping tasks that help businesses evaluate their performance.
This is a fun job that anyone can sign up to do and earn money in their spare time.
Apply to these companies for secret shopper jobs:
Learn more in this article 11 Best Secret Shopper Jobs to Earn Extra Money Today.
5. Food Delivery Driver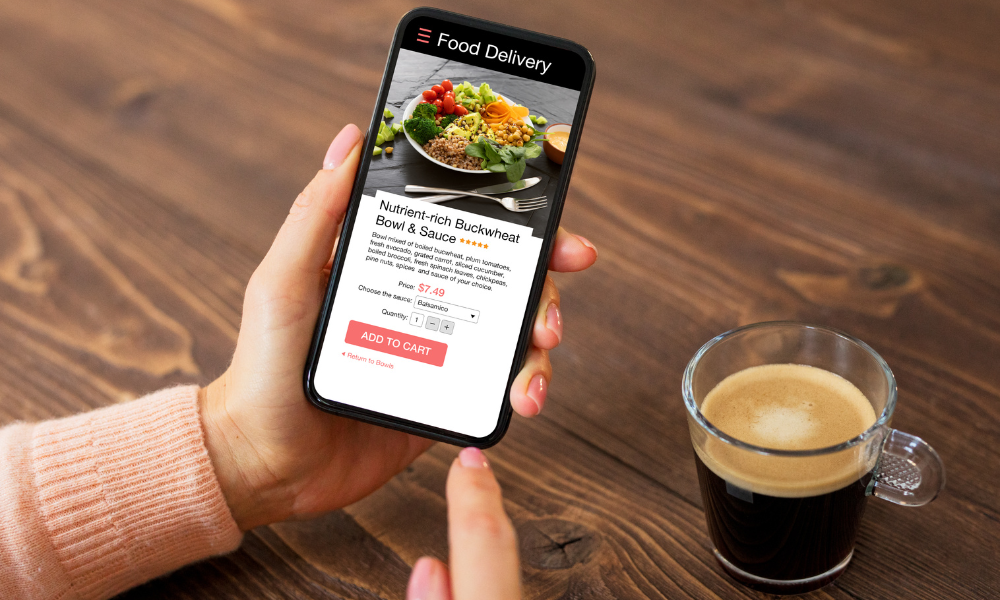 If you have a clean driver's license and a vehicle, you can make money from your phone as a delivery driver.
Food delivery sites are booming in every city and town across the globe. We all need to eat, and food businesses use delivery companies to take their delicious meals into people's homes.
Food delivery is usually a flexible job where you can choose the hours you want to work.
This makes it an ideal way to make money around a full time job or if you have busy family commitments.
Check out these food apps that'll pay you to deliver:
6. Tech Support
The majority of big businesses need tech support workers to answer their customer's questions and guide them through technical problems.
Tech support work requires you to help customers with various tasks, including resolving problems with an app or website and maintaining IT systems.
While it helps if you have experience with various software, many companies will give you training for your duties as a tech support worker.
And the good news is that this type of work can be done from your phone, as you may have to answer calls or reply to customers via text chat.
Take a look at these companies hiring tech support staff:
7. Online Tutor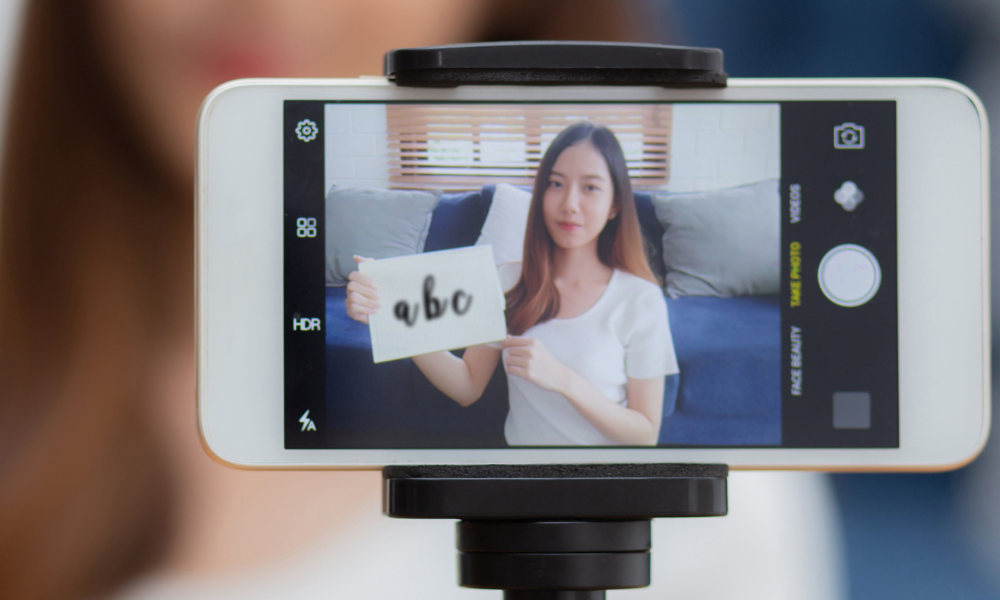 Do you speak English fluently and enjoy nurturing young minds? Then why not teach English as an ESL teacher?
While some online tutor companies will require you to have a degree, a laptop, and a teaching qualification, some don't.
As an online tutor, you'll be tasked with teaching English lessons via video to one or multiple children or young adults.
The exact lesson requirements will vary between companies, but you might be asked to teach set lessons, assist kids with homework or help students with their conversational English.
Check out these companies that'll hire you to teach English online:
Have a look at our list of tutoring business name ideas to get inspired when naming your new educational venture.
8. Market Research
Market research is one of the best jobs to do from your phone to make more money in your spare time.
Big companies and brands pay the general public to provide feedback in focus group studies.
These studies are conducted in various ways, including over the phone, via video chat, in-person, and through online surveys.
And focus groups generally pay really well, anywhere between $75 for 30 minutes of your time and up to $450 for hour-long niche interviews.
Learn about the best-paid focus groups and start making side hustle cash for your next holiday or to treat the family.
9. Pet Sitting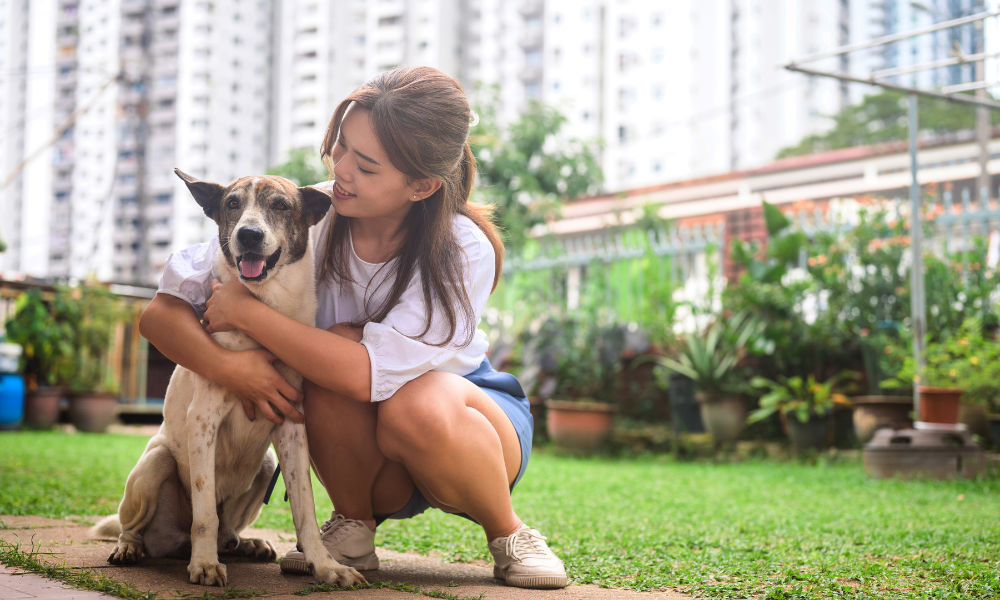 Pet sitting is a job that can be organized via your phone, and you could even earn more than your regular job once you build up enough clients.
If you love animals, this is an easy job that allows you to set your own rates, and you can even make more money by offering dog walker services.
Pet owners advertise on websites such as Rover and Wag to find someone to look after their animals when they go on holiday, for example.
You can create a profile on these sites detailing your pet care experience and apply for pet sitter jobs on the dates that suit you.
10. Play Games
Yes, you can get paid to play games on your phone!
While this might seem like a pipe dream, there are many legit apps to make money completing simple tasks.
The reason app developers pay you for playing games is that they get their app downloaded, which increases its visibility and popularity. Plus, they get access to users information and they often earn money from in-app purchases.
All you need is your phone and a little spare time to download and play these games.
Check out these apps that pay you to play games:
11. Resell Stuff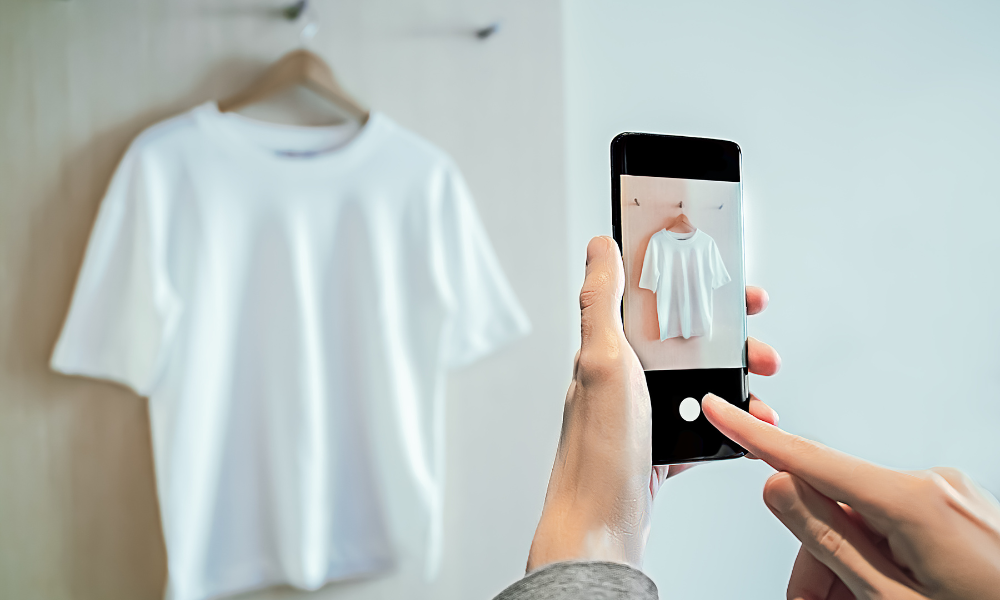 Have you got old clothes, tools, or electrical items lying around your home that don't get used anymore?
These can be turned into profit by reselling them via different websites and apps online.
And the best part is that you can sell your old items via your phone in a few clicks. Most sites just require you to create an account and upload clear photos of your items.
Check out these reseller apps:
12. Tasks on Gig Apps
When asking yourself, "Are there other jobs I can do on my phone?" completing tasks on gig apps is well worth looking into.
Thanks to the internet, you can sell just about any type of service online these days.
You can offer services in your local community, like helping someone to move home, or you can sell digital services online, such as writing, marketing, and virtual assistance.
Check out these popular gig apps to make money from:
13. Photographer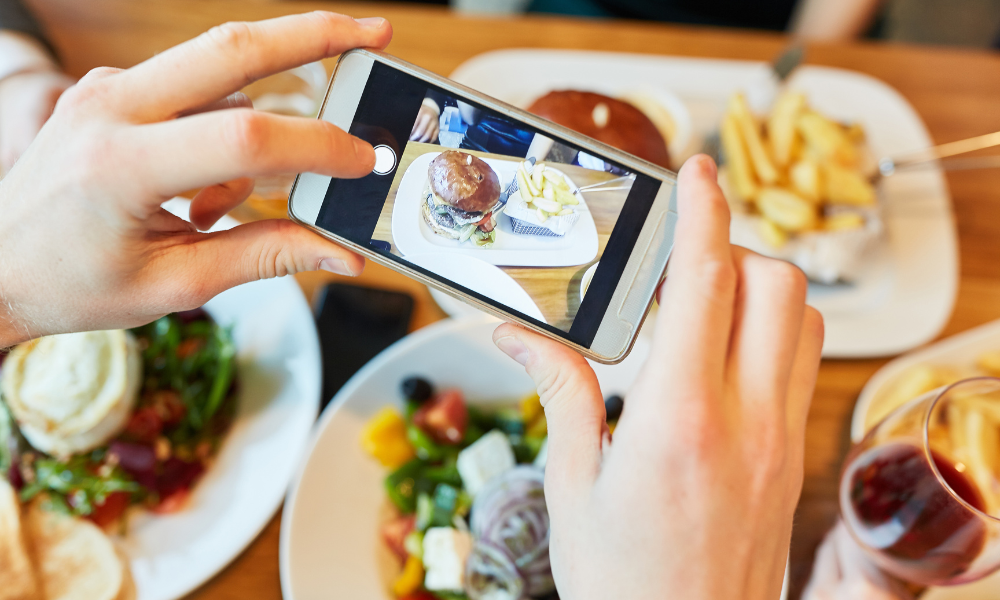 If you have a reliable phone camera, you can put it to good use and earn money by snapping pics and selling them online.
This is a great way to make passive income because you can upload your photos to image sites and earn money from many different people buying the same photos.
While you could sell any type of photo, it's a good idea to choose one niche and become known for that.
Then you can create an Instagram image gallery showing off your photos and link to where interested customers can buy them.
A few types of photos that sell well include:
People working
Kids and adults in different cultures
Fashion
Animals
Food
Tools
Cityscapes and buildings
Desk backgrounds
Nature and travel
Once you've built up an image portfolio, you can sell them on sites such as Adobe Stock, Shutterstock, and many more.
Final Thoughts on the Best Jobs I Can Do On My Phone
Now, at the end of this jobs I can do on my phone list, it's over to you to start putting your smartphone to work!
Many of the phone jobs mentioned may start as side hustles but could turn into a full-time career where you can enjoy being your own boss.
Consider whether you want to work entirely from home or if you're happy to go out around town, as this will help you narrow down the options.
And remember, you can take on more than one of these smartphone jobs at a time to boost your earnings in the beginning and enjoy treating yourself with the extra cash!
Want to learn step-by-step how I built my Niche Site Empire up to a full-time income?
Yes! I Love to Learn
Learn How I Built My Niche Site Empire to a Full-time Income
How to Pick the Right Keywords at the START, and avoid the losers
How to Scale and Outsource 90% of the Work, Allowing Your Empire to GROW Without You
How to Build a Site That Gets REAL TRAFFIC FROM GOOGLE (every. single. day.)
Subscribe to the Niche Pursuits Newsletter delivered with value 3X per week