81 Amazon Store Name Ideas to Help You Along Your eCommerce Journey
When you buy something through one of the links on our site, we may earn an affiliate commission.
Are you looking for the perfect Amazon store name ideas for your online shop? It can be challenging to come up with creative, catchy ideas that stand out from your competitors. However, it doesn't have to be an impossible task!
This blog post will give you some great tips and strategies for creating unique Amazon business name ideas to make your business stand out. From developing keywords and phrases to tapping into current trends in society, there are many ways to spruce up your store's branding. We'll explore these effective tactics and more!
So buckle up because it's time to explore some Amazon business names!
Amazon Store Name Ideas
Are you looking to set up a successful business on Amazon? Having the perfect store name for your new venture is essential for any good business. It should be inviting and reflective of your company's mission and style.
Having a memorable business name is important for potential customers to remember and engage with your brand. When crafting a compelling business name, puns, alliteration, and wordplay can prove especially useful in grabbing customers' attention.
Have a look at some of the following examples to get some creative ideas for business names that will inspire you to craft your own name with the right blend of character and distinctiveness that stands out from other sellers on the site!
7 Amazon Store Names for General Stores
Shopaholic Frenzy
The Bargain Bazaar
Big Box Store
Buyer's Paradise
The Marketplace Mall
All You Can Buy
Retail Therapy
7 Amazon Business Name Ideas for Kitchenware Stores
Cookery Cavern
Gadget Gourmet
Chef's Choice Store
Pantry Palace
Home Chef Haven
Utensil Utopia
King of Kitchenware
7 Amazon Business Name Ideas for Clothing Stores
Threads of Success
Urban Style Fashions
Wear It Well Clothing
Boutique of Beauty
Designer's Delight
Clothed in Style
Fashionista Heaven
Need even more inspiration? Read our article giving 77 creative clothing business name ideas!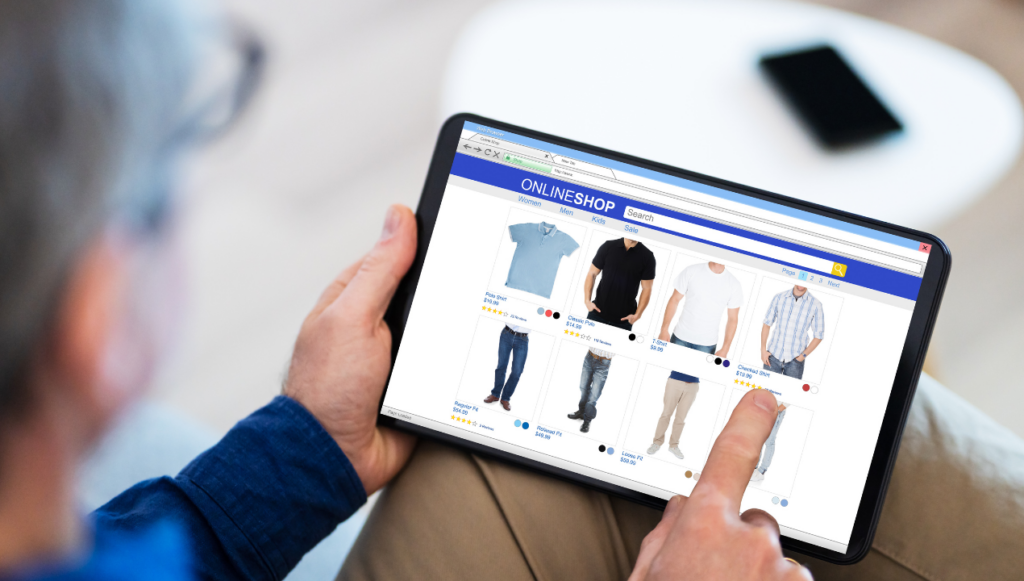 7 Amazon Store Names for Home Decor Stores
Home Sweet Home Decor
House of Design
Interiors by Inspiration
Fabulously Furnished
Room to Refresh
Cozy Comfort Style
The Home Store
7 Amazon Business Name Ideas for Electronics Stores
Gadget Super Store
Techtronix Solutions
The Electronics Hub
Screen Shop Online
Electronic Essentials
Digital Delights
Technology Heaven
7 Amazon Business Name Ideas for Jewelry Stores
Bling It On
Jewelry Box Boutique
Precious Gemz
Glitz & Glamour
Sparkle & Shine
Jewels of Style
Treasured Trinkets
Here are even more options - read our article listing 85 jewelry business name ideas!
7 Amazon Store Names for Beauty and Personal Care Stores
Beauty Bar Solutions
Lovely Looks Beauty
Hair & Health Care Boutique
Pretty in Pink Salon
The Makeup Store
Pamper Yourself Paradise
Gorgeous Glamour
7 Amazon Business Name Ideas for Book Stores
Bookworm Haven
Novelty Books Boutique
Pages of Pleasure
The Literary Library
Read This Way
ShelfFinder Books
StoryTime Station
7 Amazon Store Names for Pet Supplies
Pet Palace Products
Pawsitively Perfect Pets
Fur & Fins Boutique
Pet Supply Shop
The Dog Store
Kitty Corner Store
Critter Care Collection
7 Amazon Brand Name Ideas for Toy Stores
Toyland Emporium
Kids Korner Store
Playful Palace
Fun Time Toys
Toy Chest Boutique
Game Stop Store
The Children's Shop
7 Amazon Store Name Ideas for Crafts Stores
Creativity Arts & Crafts
Crafting with Style
Creative Corner Store
Arts & Crafts Haven
The DIY Depot
Artistic Supplies
Scrapbook Central
7 Amazon Business Name Ideas for Baby Stores
Little Ones Boutique
Cute & Cozy Baby Store
Baby's 1st Steps
Sweet Dreams Nursery
Nursery & More
Cuddly Kidz Clothing
Little Tots Treasures
7 Amazon Brand Name Ideas for Sports and Outdoors Stores
Outdoors Adventure Store
The Fitness Shed
Get Up & Go Gear
Active Life Supplies
Athletic Pro Shop
All Weather Outfitters
The Outdoor Warehouse
Hopefully, these Amazon store name ideas have helped you get your creative juices flowing and will help you devise an awesome name for your online shop. Good luck!
How do I Find an Amazon Store Name?
When you're brainstorming Amazon store name ideas, it's good to start by making a list of categories your business falls into. Examples could include books, electronics, apparel, home goods, jewelry, etc. This will help narrow down your options and make the brainstorming process more effortless.
Think About What Makes Your Business Unique
It's important to consider how your business differs from others when naming your store. What sets you apart? Maybe you specialize in vintage items or offer a broad selection of products for a specific niche market. This can be a great starting point for deriving creative and unique Amazon store name ideas!
Play Around With Words and Phrasing
Once you have a list of categories, it's time to get creative with words and phrases. Think about how your business relates to each category. For example, if you're selling books, are there any particular terms or jargon associated with that? Are there any puns or sayings related to the titles of books you'll be selling?
Brainstorming different combinations of words can lead to some great Amazon store name ideas.
Tap into Current Trends in Society
Pop culture and current events offer plenty of inspiration for creative Amazon store names. Think about what kind of topics are trending on social media or what people are talking about right now. You could also think about popular memes (check out these great websites for memes for inspiration) or hashtags, giving you ideas for clever phrases to use in your store name.
Avoid Negative Connotations
When choosing a name for your business or product, be careful to avoid any negative connotations. Many brand names have become synonymous with certain products or services, so it's important to take the time to research any potential implications of your chosen name. Knowing what other people say about your brand will help ensure your business name sends the right message.
Be Mindful of Trademark Laws
Once you've come up with the perfect Amazon store name idea, it's essential to make sure no one else has claimed it first. Conduct a search on the U.S. Patent and Trademark Office website to ensure that the name you want isn't already registered. If it is, you'll need to come up with a different name to avoid infringing on another's trademark.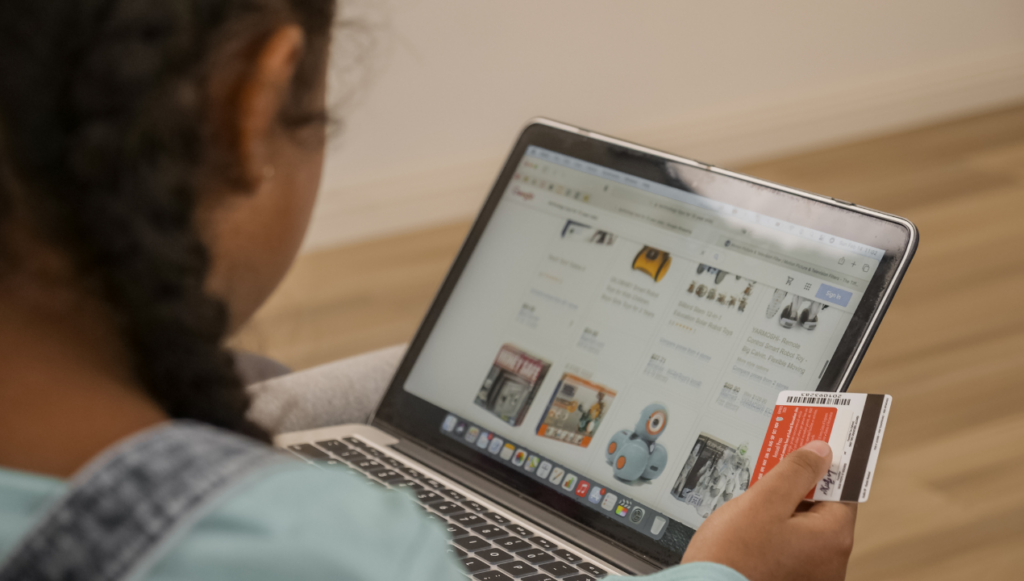 Should I Use Keywords in my Amazon Name?
Using keywords in your Amazon business name can benefit 'Amazon SEO'. They help potential buyers identify what kind of products or services you offer. However, it's important not to go overboard and make your name too long or difficult to read.
Your Amazon business name should be easy to remember and recognizable, so try to stick with a concise phrase that communicates what you do in an exciting way.
Additionally, keywords can be added to your store description and product titles to optimize your store for search engine results further.
And there's no better way to decide which keywords to go after than with Jungle Scout!
It's the go-to tool for Amazon sellers, and according to Inc. has helped thousands of Amazon sellers avoid failure through features like keyword research and optimization.
This will help you uncover great niche opportunities and optimize your profile to target the keywords that people are actually searching for, complete with historical search volume trends and seasonality.
Brainstorming with an Amazon Business Name Generator
If you're struggling for ideas, business name generators can help get the ball rolling. Free business name generators are a great way to jump-start your brainstorming process to create a memorable business name.
Business name generator tools can come up with hundreds of unique Amazon store name ideas in just a few minutes. All you have to do is enter some important keywords related to your brand, and the business name generator will spit out results based on that information to give you more ideas you may not have thought of.
This is an easy and efficient way to help narrow down your options and give you some great examples to help you find the perfect business name. Try Wordlab, Shopify Business Name Generator, and Namelix to help come up with your brand name.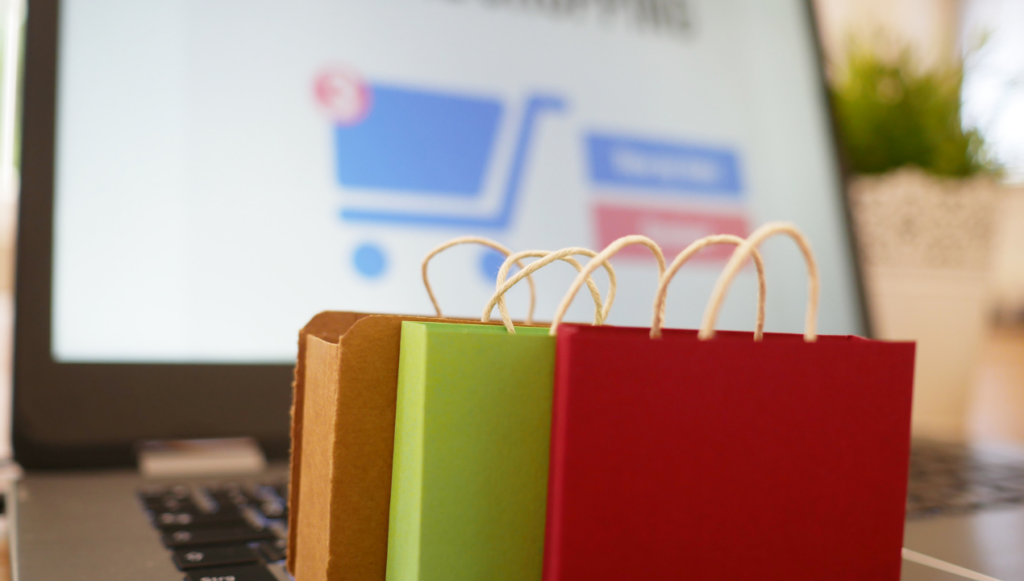 The Process of Finding the Right Name for Your Amazon Business
1. Brainstorm a name that matches your products and services: Think of keywords or phrases that define what you do or product features you'd like to highlight.
2. Consider the competition: Use tools like Competitor Monitor to research other businesses and uncover creative business names that stand out from the crowd.
3. Check for domain availability: Enter your potential business names into a domain name registrar like Namecheap to see if the URL is available.
4. Test your good ideas: Run them past friends and family to get instant feedback on which name resonates with people most.
5. Choose a final name: When you've narrowed down your top choices, search online to ensure you're not infringing on another business' intellectual property.
6. Get a trademark: Register your business name with the U.S. Patent and Trademark Office (USPTO) for legal protection against infringement.
7. Secure your Amazon account: Finally, make sure you secure your Amazon account with your chosen business name. This will establish the official identity of your business and help you protect your brand's reputation.
8. Celebrate: Congratulations on choosing an Amazon business name! Now it's time to get out there, build relationships, and make some money!
For the next steps, check out this post on becoming a success in Amazon FBA in 30 days.
The Keys to a Great Amazon Seller Name
• Unique: Choose an Amazon business name that stands out and isn't easily confused with another seller.
• Memorable: Pick something that customers understand. Your perfect business name will be one your target audience can remember and that is easy to spell.
• Descriptive: Consider how your online store name reflects the products you sell or the brand message you want to communicate.
• Easy to pronounce: Make sure people can quickly and correctly say the name out loud.
• Relevant: Ensure that your store name matches what you sell on Amazon.
Consider registering a domain name with your chosen Amazon business name, as this will help customers find your store online more easily.
Can I Change my Amazon Store Name?
Yes, Amazon business names can be changed at any time. However, it's essential to consider the implications of such a move. A change in your Amazon business name can affect how customers find and recognize you, so make sure it's absolutely necessary before making any changes.
When changing your business name, be sure to update all other online profiles, websites, and marketing materials to keep your branding consistent.
How Important is Your Amazon Seller Name? Does it Really Matter?
Good business is built on trust, starting with a great Amazon store name. Your Amazon seller name is critical, as it's how customers will identify and recognize your business. A good store name should be unique and memorable while also conveying what kind of products or services you offer.
Strong, memorable brand names help differentiate businesses from their competitors. A catchy yet appropriate name can make all the difference in terms of customer engagement and loyalty. Once you have come up with some potential Amazon business name ideas, take some time to think about which one is right for you.
The perfect brand name should tell potential customers what your business is all about in an engaging way and make it easy to remember. Make sure to choose a name for your brand that has positive connotations and will help you attract interest in your business.
A name that stands out is always good, so try to be creative when choosing yours. Taking the time to create an amazing name will ensure that your business stands out from the competition!
Check out our list of Amazon store slogan ideas for help with the next step of branding your marketplace store.
Amazon Store Name Ideas - Final Considerations
When all else fails, it's essential to trust your gut when selecting an Amazon store name. Think about what resonates with you most, and be sure to write down any ideas that come to mind.
It also helps to ask others for their opinions, as they may have some valuable input that could help you decide.
With some creativity and research, you'll surely find the perfect name for your Amazon store! Good luck with naming your business!
Want to learn step-by-step how I built my Niche Site Empire up to a full-time income?
Yes! I Love to Learn
Learn How I Built My Niche Site Empire to a Full-time Income
How to Pick the Right Keywords at the START, and avoid the losers
How to Scale and Outsource 90% of the Work, Allowing Your Empire to GROW Without You
How to Build a Site That Gets REAL TRAFFIC FROM GOOGLE (every. single. day.)
Subscribe to the Niche Pursuits Newsletter delivered with value 3X per week