Podcast 153: Niche Site Project 4 Revealed! June 2019 Income Report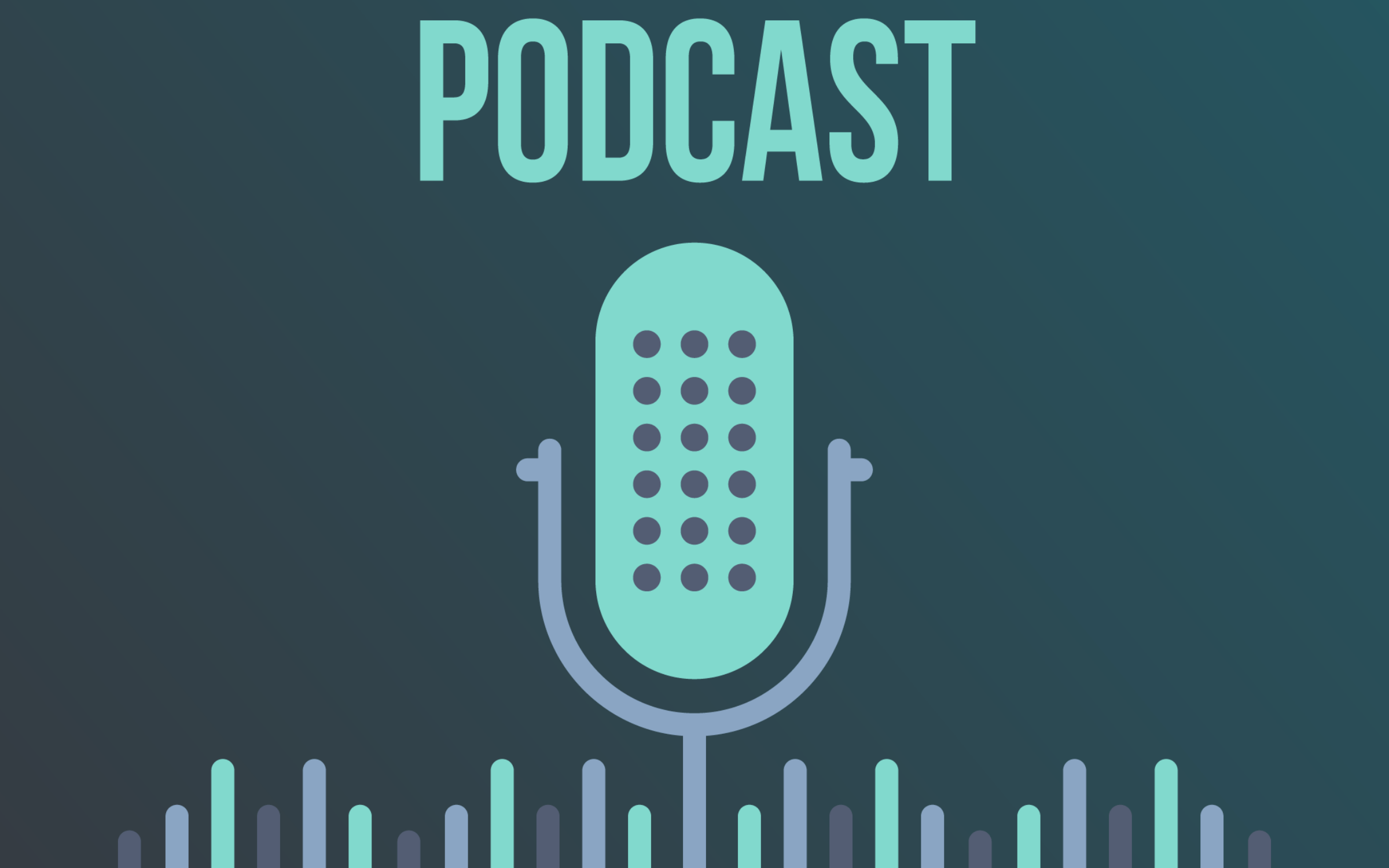 When you buy something through one of the links on our site, we may earn an affiliate commission.
In today's episode, I talk about Niche Site Project 4 and actually reveal the domain!  If you have been reading my blog, you will know that I revealed the domain a couple of weeks ago right here.
In addition, I cover the full income report for June 2019.  I'm excited that the site continues to grow and made over $1,200 last month.
Full Transcript
Hey, everyone. . I'm really excited to jump into the big reveal. I have finally revealed the site for Niche Site Project 4 on my blog and through a live webinar, but if you're listening to this podcast, maybe you haven't heard what the site is yet, so I'm going to reveal what the site is. You can go to the actual domain. I'm also going to do the full monthly income report for June of 2019. So, buckle up your seat belts. It's going to be a lot of fun. 
But first, this episode is brought to you by Link Whisper. Link Whisper is my new WordPress plugin that makes it much faster, much easier, and more effective to add internal links to your WordPress website. You have heard me mention it before on the podcast, but this is a tool I'm really excited about, that I have now actually released in the last week and it is being very well-received. Lots of new users and lots of great testimonials and feedback from people that are loving the ability to add internal links quickly. In addition, you get full reporting so you can quickly see which of your posts have lots of links or which posts don't have any links, that you can just as easily go back into and build new, effective, contextual internal links. So, this episode is brought to you by Link Whisper. 
Now, let's jump into the monthly income report and the big reveal for Niche Site Project 4. After 10 long months of secretly building my niche site, the time has finally come to reveal the domain. When I initially started the project, I knew that I wanted to reveal the site at some point. I finally decided that after the site was making $1000 a month, I would share it with you. 
The site just made over $1200 in June 2019, so it's time to reveal. By not revealing the site up to this point, I hope you can see that this has been a clean case study. I haven't use my audience here at Niche Pursuits in any way to drive traffic or links to this niche site. I built the site from scratch and not used any prior connections to get it to earn $1200 a month. I'm 100% confident that the site would continue growing if I did not reveal the site. I'm also confident it will continue growing after revealing it as well. 
Yes, the case study now becomes less clean once I reveal the site. I'm well aware the traffic is going to spike due to all the Niche Pursuits readers visiting it and my display ad revenue is going to go up as well. However, I'm not revealing it to try and get a little extra earnings out of the site. Not at all. In fact, I'm revealing the site so that you can see what a successful niche site looks like, and you can try to emulate that success as you build your own site—in a different niche, please, if you would. With that, it's time to reveal the site. 
Earlier, I recorded an entire webinar where I revealed the niche site and walked through exactly how I grew it to making over $1000 a month. I would highly recommend that you watch that webinar, so you can get all the strategies and tactics that I've used along the way. If you go over to nichepursuits.com and click the link for my case studies, you'll find Niche Site Project 4 there and then you can find the webinar. 
However, I also know that you might be impatient and want to know what the site is already. So, without further ado, the Niche Site Project 4 site is owntheyard.com. Yup. owntheyard.com is the site that I've been building for 10 months and earned me over $1200 in the month of June 2019. Now that the big reveal has happened, you just heard it, we can talk about specifics related to the site. I'm going to start by sharing the detailed earnings, traffic, and full report for the month of June. 
What are the earnings for owntheyard.com? It's nice to be able to just say that name out loud. Overall, the earnings continue to climb and I'm really happy with the trends that I'm seeing. The earnings history is huge. If you were to look at the graph, it's gone from earning just a few dollars in January and February, to $100 in March, to well over $600 in February, to roughly $750 in May, and then, in total the site earned $1218.91 in June. I am absolutely thrilled with the earnings. The site earned specifically $782.07 from the Amazon Associates program and $436.11 from Ezoic ads. 
I should remind you to look at the left side of the graph. If you're looking at the graph where there was basically no earnings, instead of just the huge jump I've seen in the last few months. I went through six long months of difficult work before I saw any earnings, basically. After six months, the site made just $6 in February of this year. 
Building a niche site is difficult and it's easy to want to give up. However, the work that I have been putting in those six long months had finally started to pay off. It wasn't that I did something special or different in March, April, May, and June, it's just that my site has finally found its place in Google with age. 
Building a successful website takes time, and typically it starts to take less work after the first six months. If you are looking for the step-by-step video instructions that I created, that teaches exactly how to build a niche site from scratch, you might consider joining my Organic Traffic Formula. That's over at organictrafficformula.com. 
I rarely mention it, of course, not because it isn't the best course I've ever created—it is—but selling courses isn't really the main focus of my business. If you do want the additional training and the step-by-step videos for how I built this site and how I would recommend others build their niche sites, you can check out organictrafficformula.com. 
Amazon earnings. Making money from Amazon has been the primary focus since the beginning of this site. In total for June, 209 items were ordered with a 10.86 conversion rate, which is excellent. 
Ezoic earnings. There was a big increase and it's grown essentially every month on Ezoic. A big reason for that, of course, is because my traffic continues to increase. However, the earnings per 1000 visitors also continues to increase, meaning, I'm making more per visitor. Ezoic uses AI (artificial intelligence) to optimize ad placements. A ton of testing and moving around of ads is happening automatically without my involvement in order to maximize my earnings. There is definitely been a big increase going from—back in April—just over $5 earnings per 1000 visitors to now over $17 earnings per visitor. 
I do plan on reducing the number of ads on some of my Amazon-focused articles. I simply want to make sure I'm sending as many people to Amazon as possible. However, for a large number of my posts, I'm not monetizing with anything except ads. So, I will continue to leave Ezoic the way it is on those. 
Now, let's talk about cost. I think it's important that you see the cost right along with the earnings. As I've explained previously, I've outsourced everything on this site for the most part. As a result, my cost are higher than yours might be. If you decide to write all the content yourself, your cost would be significantly lower. 
In total, I've spent $18,507 to get to the site to where it is today. However, I'm only down $15,808 once you factor in the earnings as well. You might think I'm crazy for that type of investment, but I call it a business. If I were to sell the site today, I could likely get around $40,000. It's already a good investment, however, I think it has a ton of potential. I don't plan on selling it. I'm just trying to convince you here that I'm not crazy. 
Traffic. The traffic to owntheyard.com continues to grow. Most of that traffic is coming from natural organic search through Google. The second largest traffic source is Pinterest. It's now got roughly 25,000 unique visitors for the month of June. Google traffic is right about 15,000 visitors and the curve of the graph is still hockey stick growth. It's about as good as it can get and I hope it continues. 
The site continues to rank for more and more keywords, so I expect good things will come. Pinterest traffic actually took a dip in June. It was down from about 7500 visitors to 6000 visitors from May to June. I'm actually not overly concerned with this dip. Some pins tend to do really well one month and may or may not be the next month. Mostly, that's what's going on here, I hope and I think. Early signs in July are showing an uptick in Pinterest again. 
The site continues to also rank well in Google for lots of keywords. I track my keyword rankings, I'm starting to rank number one for a couple of those keywords and certainly in the top five and even top three from many of those keywords. The site ranks for many thousands of keywords and keyword variations. Most of the traffic is not necessarily coming from just the top handful of keyword rankings that I have. Overall, there's lots of variations that's bringing in traffic. 
During the month of June, I was able to publish 20 articles on the site and that's the volume that I'd like to keep up for the next several months. In total, the site now has 158 articles on it and the total history of articles that I've published has been roughly 10–15 articles per month, with a couple of outliers over 20 and once over 30. 
Link building. I did not do any link building during the month of June. I think that now makes it two months since I've attempted to do any link building. I've just been busy with other projects, mostly Link Whisperer that I've been focusing on. At this point, I don't know that I will do any more heavy link building. I'll mostly just continue to attract natural links without my involvement and I may sprinkle in a few other guest post links here and there, maybe just two or three a month. 
As I shared in my presentation, the webinar that I did, all the link building that I've done for owntheyard.com is as follows. About 100 or so blog comments, I did 10 or so link swaps—that's essentially three-way link building—I did 5 outreach guest posts and then I did 8 or 9 guest posts through authority builders where they did the outreach, and then 10 or so links through The HOTH where they did the outreach. That gives you an idea of the number and type of links that I've got for the site. 
As far as the email list, I decided to remove the opt-in forms on my site in June. I've collected close to 300 emails. However, I just haven't had the time to write in autoresponder series there. Most are not very convinced that I'll make more money when people are on my email list in this particular niche. So, I decided to just focus on Amazon, display ad earnings, and not try to collect emails. I'll let you know if I change my mind on that. 
So, what's next for Niche Site Project 4? For now, I just want to enjoy the moment that I finally broke the $1000 per month mark. I've also now revealed the site, so everything is out in the public. Going forward, I just hope that nothing negative happens to my site as a result of me sharing it here. I'm trusting you. 
In addition, I'm going to stick to my plan. I will continue to add 15 or more articles per month. I will also focus on site speed, ad management, and other on-page tweaks. I expect to put very little effort into off-page link building optimization. For better or worse, that's just the way I work. 
I'm super happy that I finally reached the point where I can call Niche Site Project 4 a success. It's not easy building something from scratch with many thousands of people watching or listening in to your every move. So, I'm glad that things have worked out the way that they have. If you have any questions, please feel free to reach out to me, go to the blog, leave a comment there. I'm just very excited that I've now been able to reveal the site over at owntheyard.com. You can check that out and use that as an example for a site in your own niche. 
With that, I'm going to go ahead and wrap up this episode for the Niche Pursuits Podcast. The site has now been revealed over at owntheyard.com. You're welcome to check it out, see what's going on there, see what's worked well. That will hopefully give you just some ideas of things that you can apply to your website. You can look at the history, the link building, whatever you want. It's now public. 
Overall, I also want to share that yes, it took a long time, 6–8 months before the site really started to make a significant amount of money, and that's typical. So, I hope that if you're a participant, building your own niche site, even if you're not part of Niche Site Project 4, that you realize that these things do take time. You need to put a lot of effort, time, and patience into that. So, hopefully you can follow that example, stick with it, and start to see success with your own site. 
Again, this episode has been brought to you by Link Whisperer, my new WordPress plugin for building internal links. It does much more than just build the internal links for you, though. It also gives you full reporting so you can quickly and easily see where you're linking to, what articles are missing some links, what orphan posts that you have out there that you can optimize much quicker and easier with Link Whisperer. You can go over to linkwhisperer.com and check it out. Thanks a lot. 
Want to learn step-by-step how I built my Niche Site Empire up to a full-time income?
Yes! I Love to Learn
Learn How I Built My Niche Site Empire to a Full-time Income
How to Pick the Right Keywords at the START, and avoid the losers
How to Scale and Outsource 90% of the Work, Allowing Your Empire to GROW Without You
How to Build a Site That Gets REAL TRAFFIC FROM GOOGLE (every. single. day.)
Subscribe to the Niche Pursuits Newsletter delivered with value 3X per week