601 Fun & Creative Craft Business Names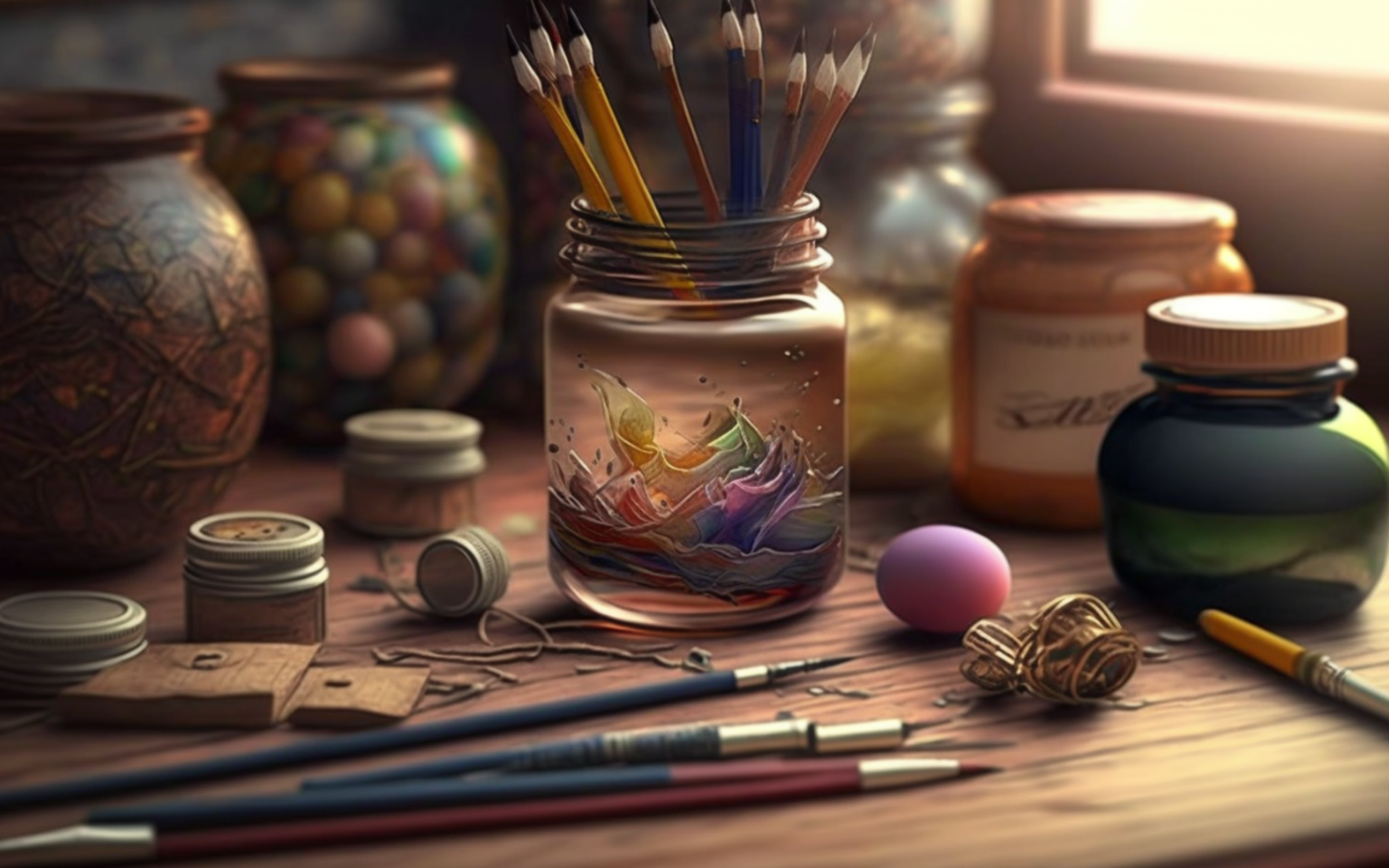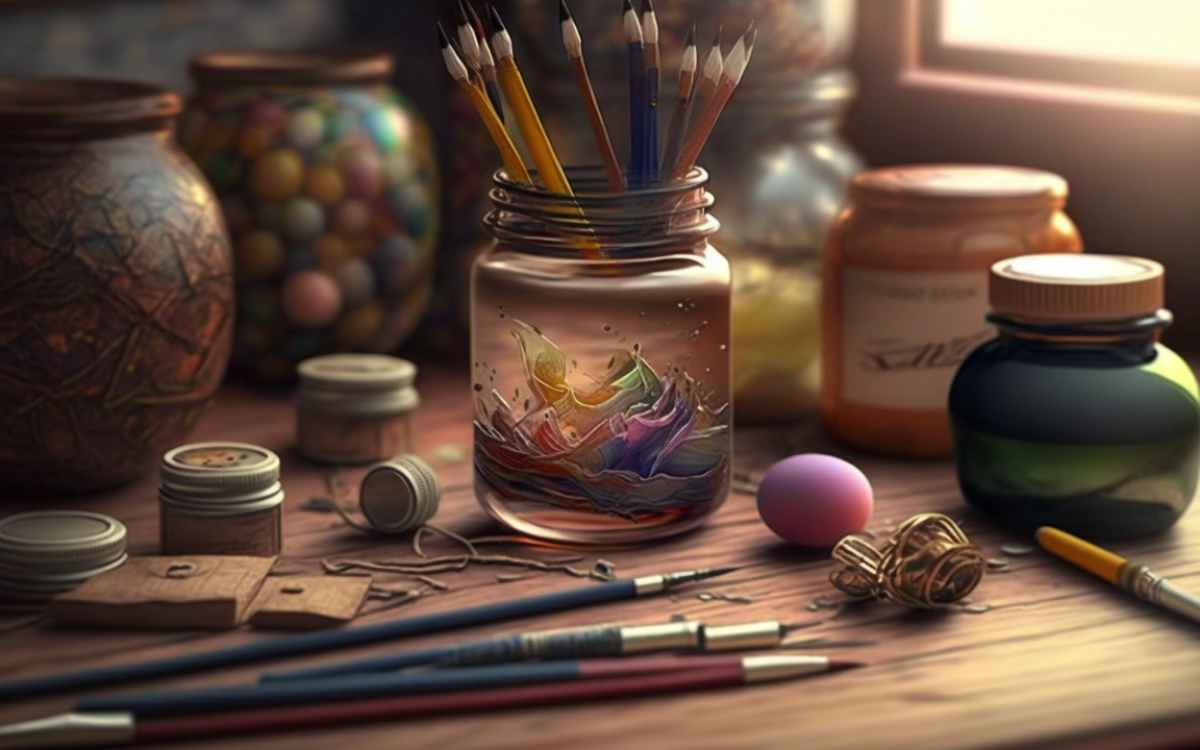 When you buy something through one of the links on our site, we may earn an affiliate commission.
Are you ready to embark on your 'craftpreneurial' journey but struggling to think up craft business names that capture your passion and creativity?
Look no further! We've just handpicked a treasure trove of 600 inspiring and memorable craft business names waiting to be put to good use. These carefully curated names span many themes – from artsy, nostalgic, and catchy to fun, handmade, and elegant.
Plus, with our expert tips on choosing the right name to close things off, we'll help inspire you to start a craft business that can entice Etsy shoppers and craft enthusiasts worldwide.
So, don't wait any longer. Let's dive in and find the perfect name for your creative adventure!
Creative Craft Business Names
Crafty Creations
Artful Endeavors
Crafting Curiosities
Whimsical Works
Dreamy Designs
Enchanting Embellishments
Handcrafters Haven
Inspired Imaginations
Artistic Alchemy
Craftastic Connections
Dazzling DIY
Heartfelt Handicrafts
Boutique of Bliss
Wonderland Workshop
Timeless Treasures
Artful Adventures
Whimsical Workshops
Mosaic Masterpieces
Visionary Vignettes
Stitched
Curated Creations
Artists Alchemy
Artisan Alley
Kaleidoscope Crafts
Elegant Embroidery
Creative Carousel
Woven Whispers
Fantastical Finds
Scintillating Studio
Chic Crafters
Unique Unicorns
Designers' Den
Heavenly Handmade
Lovely Looms
Posh Palette
Artful Array
Crafty Confections
Divine Designs
Vibrant Visions
Cozy Crafting
Artisanal Awe
Crafty Creators
Crafting Oasis
Daringly Designed
Colorful Creations
Painted Paradise
Pattern Playhouse
Crafters' Cove
Imaginative Inklings
Creative Tapestry
Artsy Business Names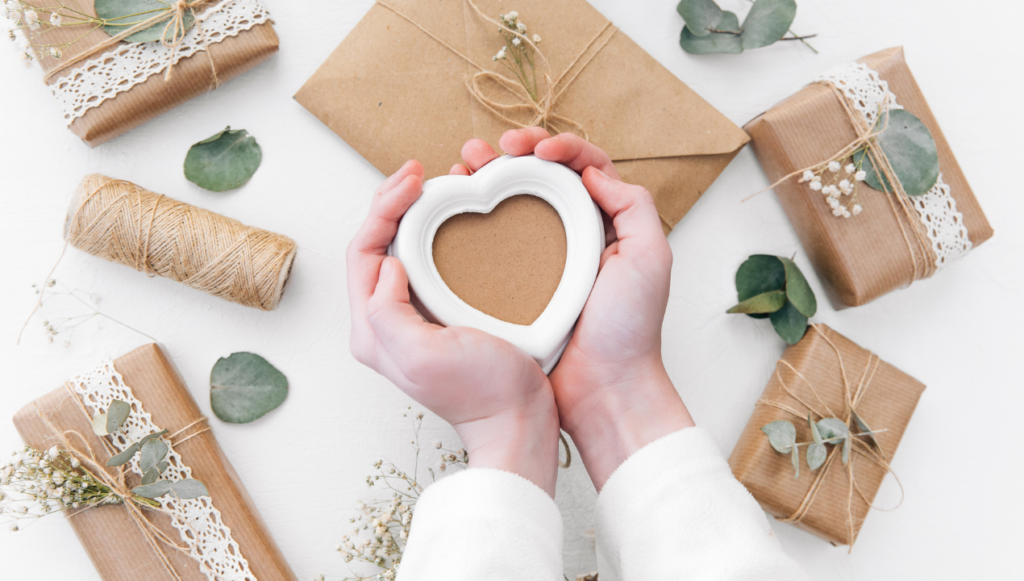 Bohemian Bazaar
Artisan Attic
Painted Perfection
Crafty Canvas
Inspired Inventiveness
Kaleidoscope Kreations
Quirky Quilts
Magical Masterpieces
Creative Chromatics
Woven Wonders
Starry Stitches
Dreamweaver Designs
Eloquent Embellishments
Stitched Serendipity
Artistic Anthology
Artful Innovators
Poetic Palette
Bewitching Brushstrokes
Creative Curiosities
Fanciful Fabrications
Enchanted Easel
Artisan Odyssey
Mystical Mosaics
Whimsy Workshop
Palette Playground
Crafting Cosmos
Patterned Panache
Brushstroke Boutique
Artful Ambiance
Serendipity Studio
Crafters' Canvas
Imaginative Impressions
Creativity Cottage (and don't miss these other creative cottage name ideas)
Expressive Elements
Artful Artifacts
Soulful Stitches
Painted Petals
Wistful Weavings
Radiant Reflections
Crafted Collage
Artisan's Aesthetics
Artisanal Aura
Abstract Atelier
Imaginative Impressions
Dreamy Doodles
Bejeweled Boutique
Colorful Concoctions
Tactile Treasures
Uplifting Uniques
Aesthetic Abode
Handmade Craft Business Names
Handcrafted Haven
Artisan's Touch
Handmade Hues
Crafted with Care
Stitched Serenity
Handwoven Heirlooms
Lovingly Loomed
Artfully Assembled
Handmade Hideaway
Delicately Designed
Handcraft Harmony
Skillfully Stitched
Made with Love
Unique Handmades
Artisan's Atelier
Creatively Crafted
Handcrafted Harmony
Bespoke Brilliance
Tender Touch Textiles
Handspun Treasures
Handmade Masterpieces
Artisanal Originals
Precious Handmades
Lovingly Crafted
Hand-Stitched Wonders
Creative Hands Studio
Artisan Creations
Handcrafted Heirlooms
Skillful Creations
Handmade Heritage
Artful Artisans
One-of-a-Kind Crafts
Beautifully Bespoke
Handcrafted Heart
Artisanal Inspirations
Artisan's Odyssey
Handmade Highlights
Artfully Handmade
Crafted by Hand
Stitched with Love
Handcrafted Gems
Artisanal Alchemy
Skilled Creators
Tenderly Touched
Artisan's Array
Handcrafted Collections
Lovingly Handmade
Exclusively Crafted
Handwoven Wonders
Crafted Creations
Nostalgic Craft Business Name Ideas
Vintage Vignettes
Timeless Trinkets
Retro Reverie
Yesteryear Yarns
Nostalgic Notions
Antique Artistry
Heritage Handcrafts
Sentimental Stitches
Heirloom Haven
Classical Creations
Bygone Boutique
Memory Makers
Old-Fashioned Flair
Treasured Tales
Past-Present Portraits
Timely Textiles
Era-Inspired Elegance
Fabled Fabrics
Nostalgic Novelties
Vintage Virtuosity
Time-Traveler Textures
Cherished Charms
Classic Craftsmanship
Antique Accents
Bygone Beauty
History's Handiwork
Legendary Luxuries
Retro Rarities
Timeless Tokens
Aged Artifacts
Victorian Visions
Elegance Designed
Sentimental Souvenirs
Heirloom Hues
Vintage Variety
Nostalgic Narratives
Era-Embracing Expressions
Forgotten Finesse
Time-Treasured Techniques
Reminiscent Relics
Classic Keepsakes
Memory Montage
Past Perfected
Time-Worn Treasures
Antique Alley
Vintage Vogue
Heritage Homage
Nostalgic Niche
Revered Reliquary
Classic Tapestries
Catchy Craft Business Names
Craftastic Creations
Marvelous Makers
Stitched Sensations
Artists Allure
Dazzling Designs
Artisanal Amazements
Handcrafted Highlights
Creative Cachet
Crafters' Carousel
Whimsy Wonders
Imaginative Innovations
Charismatic Crafters
Woven Whims
Inspiring Inventions
Eloquent Expressions
Crafted Chronicles
Blissful Brushstrokes
Artful Accolades
Design Divinity
Handmade Harmony
Classic Techniques
Artistic Avenues
Masterful Mementos
Tasteful Palettes
Stitched Symphony
Creative Confections
Artisanal All-Stars
Eclectic Embellishments
Dreamweaver Delights
Quirky Quilts & Crafts
Inventive Inspirations
Strokes of Genius
Crafting Capers
Artful Escapades
Mesmerizing Mosaics
Creativity Chronicles
Handmade Haven
Artistic Affair
Crafted Couture
Skilled Stitches
Daring Designs
Fabulous Fancies
Inspiring Impressions
Chic Creators
Crafty Connoisseurs
Vibrant Vignettes
Artistry in Motion
Handcrafted Happiness
Tantalizing Textiles
Visionary Craftworks
Fun Craft Business Name Ideas
Playful Projects
Crafty Capers
Whimsical Wares
Artistic Antics
Joyous Journeys
Stitched Shenanigans
Crafted Curiosities
Frolicsome Finds
Colorful Craftopia
Creative Caper
Handmade Hijinks
Artistic Amusement
Lighthearted Luxuries
Fanciful Frolics
Crafting Carnival
Imaginative Isles
Delightful Doodles
Whimsy Wonderland
Fun Fabrications
Artisanal Adventures
Energetic Embellishments
Happy Handicrafts
Creative Cuddles
Cheerful Creators
Vibrant Ventures
Sparkling Stitches
Crafty Confetti
Playful Palette
Artful Amusements
Jovial Jewels
Mirthful Masterpieces
Joyous Journey
Creative Chronicles
Whimsical Workshop
Lively Looms
Crafty Caboodle
Expressive Escapades
Gleeful Gallery
Fun Fusions
Handmade Hootenanny
Delightful Designs
Captivating Crafts
Spirited Stitches
Ingenious Inspirations
Artistic Arcadia
Crafted Caprice
Jubilant Jumble
Playful Potpourri
Happy Hands Workshop
Vivacious Varieties
Rhyming Craft Business Names
Stitch 'n' Switch
Beads 'n' Feeds
Crafty Drafty
Sew 'n' Glow
Knit 'n' Sit
Doodleoodle
Paint 'n' Faint
Artsy Fartsy
Glue 'n' Brew
Purl 'n' Swirl
Weave 'n' Heave
Sketch 'n' Fetch
Dots 'n' Spots
String 'n' Bling
Quill 'n' Thrill
Thread 'n' Shred
Yarn 'n' Charn
Twist 'n' List
Craft 'n' Draft
Color 'n' Hollar
Clay 'n' Slay
Paint 'n' Taint
Ribbon 'n' Gibbon
Scissor 'n' Whizzor
Bead 'n' Speed
Felt 'n' Melt
Quirk 'n' Work
Frame 'n' Game
Braid 'n' Trade
Bloom 'n' Loom
Charm 'n' Farm
Crafty Lifty
Glitter 'n' Fritter
Fold 'n' Gold
Thread 'n' Bread
Fringe 'n' Hinge
Paint 'n' Saint
Stencil 'n' Pencil
Weave 'n' Sleeve
Dye 'n' Fly
Sew 'n' Row
Stitch 'n' Hitch
Glimmer 'n' Shimmer
Stone 'n' Throne
Craft 'n' Shaft
Knit 'n' Fit
Sew 'n' Show
Paper 'n' Taper
Tie 'n' Fly
Finesse 'n' Impress
Timeless Craft Business Names
Time-Honored Textiles
Heritage Handicrafts
Classic Creations
Traditional Touches
Artistry Defined
Vintage Craftworks
Artisanal Legacy
Elegant Embroideries
Old-World Wonders
Crafted Classics
Timeless Techniques
Stitched Stories
Antique Artisans
Regal Creations
Artful Antiques
Heirloom Handmade
Lasting Luxuries
Master Makers
Skilled Stitches
Crafted Elegance
Tradition's Treasure
Refined Craftsmanship
Timeless Tales
Vintage Craftsmanship
Old-Fashioned Finds
Classic Crafters
Artisan Elegance
Time-Honored Treasures
Heritage Heirlooms
Classic Craft Studio
Artful Ancestors
Timeless Tapestries
Cherished Crafts
Victorian Craftworks
Handmade Histories
Timeless Textures
Epoch Elegance
Artisanal Heritage
Elegance Expressed
Everlasting Artistry
Legacy Luxuries
Time-Honored Handmade
Classic Craftmanship
Aged Artistry
Artful Tradition
Timeless Threads
Time-Honored Tales
Classic Charm Crafts
Timeless Artisan
Handmade Heirlooms
Modern Craft Business Name Ideas
Contemporary Crafters
Chic Creations
Modern Makers
Artful Innovations
Urban Artistry
New-Age Niche
Futuristic Fabrications
Fresh Formations
Avant-Garde Atelier
Progressive Projects
Trendy Textiles
Stylish Stitches
Artisanal Ambitions
Modern Masterpieces
Creative Currents
In Vogue Ventures
Forward Fashions
Artful Aspire
Crafty Conceptions
Dynamic Designs
Modern Muse
Edgy Embellishments
Artistic Advances
Metropolitan Mosaics
Creative Revolutions
Craft Forward
Design Dimensions
The Artisan Edge
Modernist Makers
Chic Crafted
Artful Evolution
Contemporary Craftworks
Urban Artisans
Up-to-Date Designs
Modern Day Crafts
Artistic Shift
New Wave Workshop
The Crafted Future
Vanguard Visions
Crafted Concepts
Artisan Fusion
Modern Craft Movement
Styled Studio
Avant-Garde Artisans
Forward Thinking Crafts
Artful Horizons
Modern Mastercraft
Crafted Contemporary
New-Age Artistry
Innovative Inspirations
Holiday Craft Business Names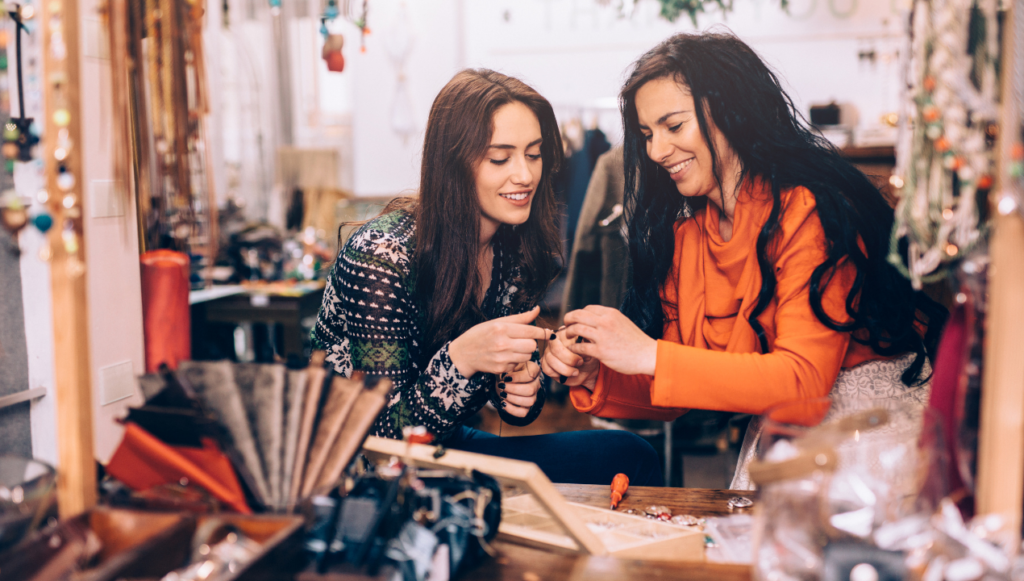 Festive Creations
Holiday Handicrafts
Seasonal Sensations
Merrymaking Makers
Jolly Crafters
Holiday Hearth
Winter Wonderland Workshop
Yuletide Yarns
Crafty Celebrations
Season's Stitchings
Festive Artisans
Joyful Journeys
Tinsel Town Crafts
Holiday Delights
Cheerful Creations
Seasonal Artistry
Holly Jolly Handmade
Festive Fancies
Enchanted Elves Workshop
Snowflake Studio
Reindeer Rendezvous
Mistletoe Makers
Holiday Workshop Wonders
Christmas Craft Corner
Celebratory Stitches
Santa's Craft Shop
Holiday Harmony
Seasonal Sparkle
Gifted Greetings
Festive Craftworks
Winter Whimsy
North Pole Novelties
Deck the Halls Designs
Noel Necessities
Festive Frolics
Gingerbread Grotto
Holiday Handmade Heaven
Crafty Christmas
Frosty Festivities
Jingle Bell Boutique
Snowman's Workshop
Winter Wonders
Fa-La-La Fashions
Holiday Happiness
Festive Flair
Seasonal Surprises
Crafty Claus Creations
Holiday Hues
Starry Nights Studio
Winter Warmth Wonders
Stylish Craft Business Names
Graceful Creations
Refined Artistry
Sophisticated Stitches
Elegant Expressions
Timeless Elegance
Artisanal Allure
Classy Crafts
Exquisite Embellishments
Chic Craftsmanship
Deluxe Designs
Luxurious Layers
Lavish Luxuries
Artful Opulence
Polished Projects
Stylish Studio
Magnificent Makers
Regal Reproductions
Posh Palettes
Elegant Embroideries
Refined Craftworks
Graceful Handmade
Artisan's Elegance
Majestic Masterpieces
Sophisticated Crafters
Impeccable Impressions
Exquisite Artisans
Grandiose Gallery
Serene Stitches
Fine Crafted Creations
Timeless Artistry
Upscale Craftsmanship
Ornate Originals
Aristocratic Artistry
Elite Elegance
Sophisticated Strokes
Refined Revelations
Luxe Handcrafts
Elegant Inspirations
Classically Crafted
Regal Realms
Artful Eloquence
Distinguished Designs
Sublime Studio
Artisanal Majesty
Graceful Craft Boutique
Exquisite Elegance
Refined Palette
Timeless Traditions
Prestigious Projects
Elegant Artscapes
Best Craft Business Name Ideas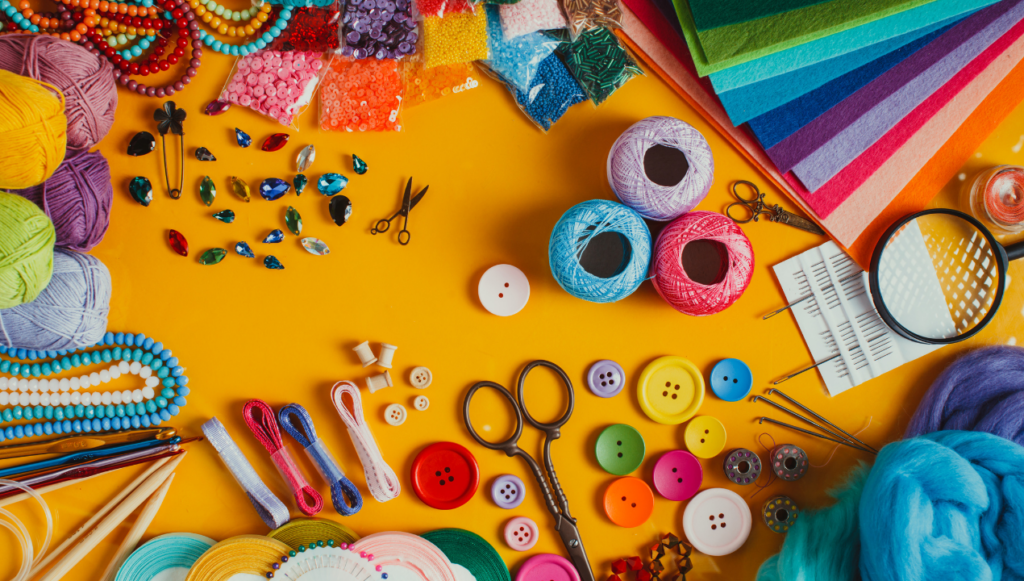 Crafters' Paradise
Artisan's Dream
Creative Haven
Inspired Artistry
Masterful Makers
Crafters' Collective
Expressive Creations
The Artisan's Touch
Imagination Station
The Crafty Canvas
Skillful Stitches
Wondrous Workshop
Handmade Heaven
Artful Aspirations
Dreamy Designs
Crafted Delights
Exquisite Craftsmanship
Artisan Avenue
Creative Corner
Infinite Inspirations
The Artistic Journey
Crafted Excellence
Artisanal Oasis
The Crafted Connection
Uniquely Yours Crafts
Artful Escapes
The Crafting Emporium
Imaginative Creations
The Inspired Atelier
Visionary Ventures
Handcrafted Wonders
Artistic Allure
Creative Masterminds
Crafted Visions
Artisan's Masterpiece
The Crafting Hub
Inspired Impressions
Design Dreamland
Artisanal Creations
Bespoke Boutique
The Crafty Studio
Boundless Beauty Crafts
Handmade Horizons
Creative Crafters' Cove
Artful Expressions
Passionate Projects
The Crafted Chronicles
Designer's Delight
Artisan's Workshop
Crafted Innovations
Handmade Creators
Check out our list of craft business slogan ideas for help with your next step.
Important Tips For Naming Your Craft Business
When choosing a craft business name, keep the following unique tips in mind to make sure it stands out and captures the essence of your business:
Reflect your niche: Make sure your business name is relevant to your specific craft or handmade items and craft business ideas, giving potential customers an idea of what to expect from your offerings.
Keep it simple and memorable: A short, catchy, and easy-to-remember name will make it easier for customers to recall and share with others.
Consider alliteration or rhyming: Alliteration (using the same starting letter for each word) or rhyming names can make your business name more memorable and fun.
Avoid limiting your growth: While being specific is good, don't limit your business name to a particular product or technique, as it may hinder growth and expansion into new areas in the future. I recommend you learn by example from the most successful Etsy shops.
Research competitors: Look at the names of successful craft businesses in your niche to understand what works and what doesn't. Avoid choosing a name that's too similar to competitors, as it can confuse customers. One great way to do this is by searching with an Etsy 'SEO' tool like Sale Samurai. It helps you easily analyze competitors, keywords, tags and more. Check out our full Sale Samurai review to learn more.
Test pronunciation and spelling: Choose a name that is easy to pronounce and spell to avoid confusion and make it easy for customers to find your business online.
Incorporate your values or story: Consider weaving your personal story, values, or inspiration into your business name to create a unique and meaningful connection with customers.
Check for domain and social media availability: Before finalizing your business name, make sure the corresponding domain name is available on Namecheap and social media platforms and if the Etsy shop name is available to maintain a consistent online presence.
Get feedback: Share your potential business name with friends, family, or potential customers to gather feedback and gauge their reactions. This can help you identify issues or concerns before committing to the name.
Be open to change: If your chosen name doesn't resonate with customers or doesn't represent your business as it evolves, be open to changing it. Your business name should be an asset that supports your growth and success. Just be sure you check for any existing trademarks before investing in branding.
Want to learn step-by-step how I built my Niche Site Empire up to a full-time income?
Yes! I Love to Learn
Learn How I Built My Niche Site Empire to a Full-time Income
How to Pick the Right Keywords at the START, and avoid the losers
How to Scale and Outsource 90% of the Work, Allowing Your Empire to GROW Without You
How to Build a Site That Gets REAL TRAFFIC FROM GOOGLE (every. single. day.)
Subscribe to the Niche Pursuits Newsletter delivered with value 3X per week