Is Stash Legit & Safe To Use As An Investing App?
When you buy something through one of the links on our site, we may earn an affiliate commission.
Is Stash legit? Very much so, and this article will discuss why it is legit, safe, and everything else you may want to know about it.
The popularity of investing apps has increased recently, and for good reason. Anyone can access the stock market with only a few taps on their phone.
Investment applications are a convenient and economical option for new investors to begin building their portfolios.
We will unpack what exactly the Stash investing app is, how it works, and what you can earn from it. We'll also cover some great alternatives.
What Is Stash, and is it Legit?
Stash is legit. It's an app that offers a lower barrier to entry for people who wish to begin investing. And the app has a bank account supported by Green Dot Bank. Stash is a US Securities and Exchange Commission-registered financial advisor (SEC).
Stash provides you with the resources, direction, and self-assurance to make investments and increase your wealth. The organization provides the groundwork for you to develop your investment portfolio rather than building one for you.
Because it is not only a robo-advisor that picks investments for users, Stash is unique. Instead, Stash equips customers with the facts and tools they need to make their own investments.
Let's face it, the thought of starting investing is difficult and probably pretty intimidating. Stash takes the stress away and may even make it fun!
You should understand your investments even if you can automate them. With Stash, you can:
Invest as little as $5.
Become knowledgeable about investing.
To start investing confidently, you need a phone, $5, and a few minutes of your time.
The founders of Stash, led by CEO Brandon Krieg, set out to democratize investment. Stash Learn plays a significant role in their efforts to assist beginner investors. It offers a vast library of instructional resources and investment advice written at a level understandable for those new to investing.
How Does Stash Work?
If you decide to get started with a Stash account, the sign-up process is pretty simple. Head over to Stash online, Google Play, or Apple store to download the Stash invest app. Click to begin and complete the profile form.
You'll be asked to enter your basic information and answer a few questions. Your answers will help Stash advise you on making investment decisions. Try and answer the survey questions as truthfully as possible because they assist in determining your risk tolerance.
Stash will automatically recommend a portfolio that complies with your needs based on your answers to the questions. The program will propose a cautious, moderate, or aggressive portfolio to help you reach your goals once you have given all the necessary information.
You'll get options from Stash's portfolio of thousands of stocks and exchange-traded funds (ETFs). So, it's simple to make sure your portfolio is diversified. Understanding all the methods you could use to increase your money by using Stash products is vital because different programs have different benefits and costs.
You get automatically billed once a month on the day you signed up for your account. Your first subscription payment occurs immediately after you link your bank account or another payment method. Your subscription is automatically renewed unless you change or cancel it.
Stash Debit Card
You can get a Stash debit card if you open an account with the company. This account has no minimum balance requirements, monthly maintenance costs, overdraft fees, or fees for direct deposits. There are also no fees for ACH transfers from other banks or getting your debit card.
And there are over 19,000 ATMs where withdrawals are free of charge. But, if you use your card at any non-participating ATM or withdraw money from a teller, you will be charged $2.50.
Since you may earn Stock Back rewards at more than 11 million locations, your Stash debit card can help with your Stash financial success. You are eligible for at least 0.125% Stock-Back when you spend money at participating retailers like gas, groceries, dining, or any other purchase. At select retailers, you may also be eligible for Stock-Back benefits that offer as much as 5%.
You receive shares of the firms you shop at as compensation for using your Stock Back card. Such as for instance, if you buy from well-known merchants listed on the Stash platform, like Walmart, Starbucks, and Amazon. You'll also get your Stock-Back deposited in a diversified investment fund for purchases made at non-Stash merchants like neighborhood shops.
To get Stock-Back using your debit card, you need to be enrolled in a Stash membership plan.
Two distinct Stash subscription plans are available. Adding the Stash debit card will help you raise your investment account balances fast and easily if you intend to invest in a Stash plan.
Stash App Features
The Stash app offers several excellent features.
Portfolio Builder
The Stash Invest Portfolio Builder tool follows what has become a pretty standard format among other digital automated investment services, aka robo-advisors. It uses a digital risk tolerance questionnaire that takes clients through the process of determining their risk. Based on this, clients are placed into one of three risk levels: conservative, moderate, or aggressive.
Once that is complete, the client's money is placed into a "group of globally diversified funds that meet your investment criteria."
Clients can open an account with as little as $5 though the firm recommends $20. The startup offers multiple subscription levels from $1 to $9 per month and multiple account types, including basic banking accounts.
Investment Management Tool
Stash provides a straightforward investing tool that enables you to create a portfolio of individual stocks, bonds, and Exchange Traded Funds (ETFs) with an investment of only $1. There are two types of Stash investing accounts available:
Growth: This intermediate account costs $3 per month and has both a personal and a retirement investment account. You may choose between a standard and a Roth IRA (Individual Retirement Account). Stash can assist you in selecting the optimal account type for your needs. Additionally, you can learn about finances and earn Stock-Back from the debit account.
Stash+: With this account, you can open a custodial investment account for one or two children and a personal account as well as a Stash Retire investment account. It costs $9 per month and includes monthly market insight reports in addition to financial education. With this plan, you can also earn Stock-Back and receive a metal debit card rather than a regular plastic one.
Both Growth and Stash+ schemes let you choose how to finance your investment accounts and allow you to buy fractional shares of stock.
Investing on a predetermined schedule: You can set up periodic transfers from your bank account to save money automatically.
Round-ups: When you use your debit card to make a transaction, the amount is rounded up to the closest dollar, and any "spare change" is invested for you.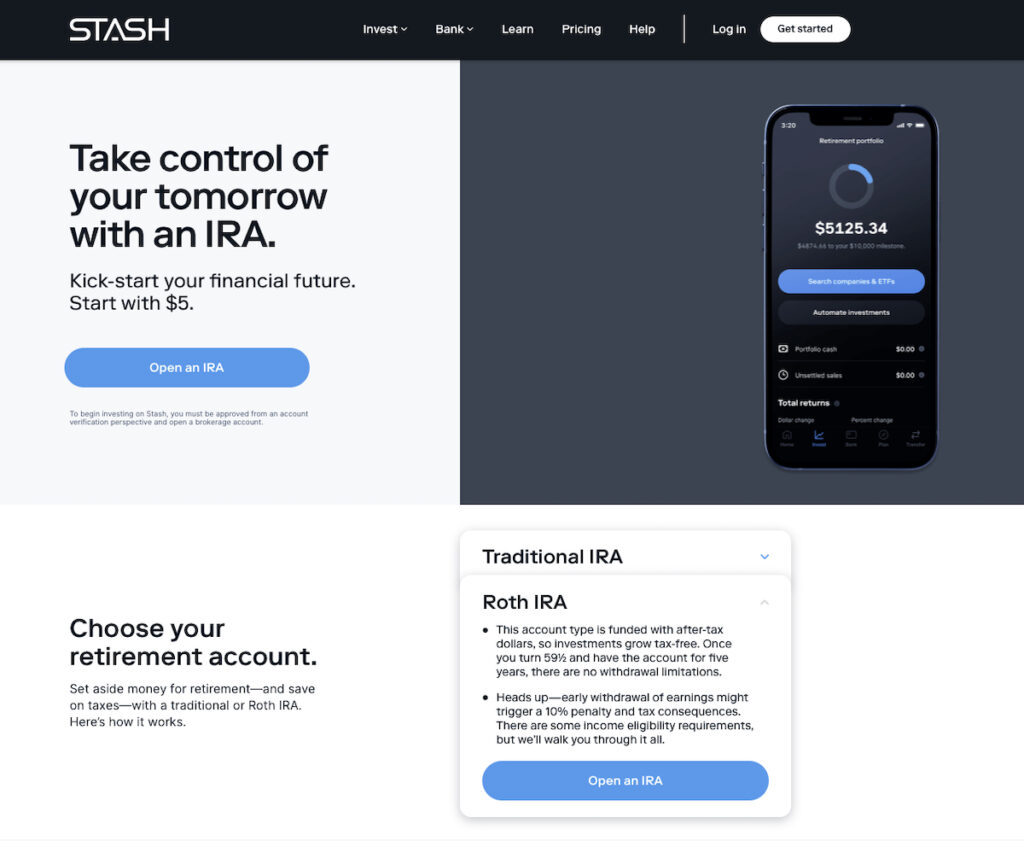 Wide Variety of Account Types
Stash offers a variety of account types, each with special characteristics to meet the various demands of its investors - including:
Users of Stash Banking accounts can manage their money online and receive early paychecks and a Stash Stock-Back® Card that offers rewards.
With the help of a Stash advisor, users of personal investment accounts can choose appropriate assets.
Stash Retire - you can open a regular IRA account to deduct contributions from your taxable earned income or a Roth IRA account to invest your pre-tax income.
A Stash custodial account will allow a parent to invest on their kids' behalf; when the kids reach adulthood, they can take over the funds.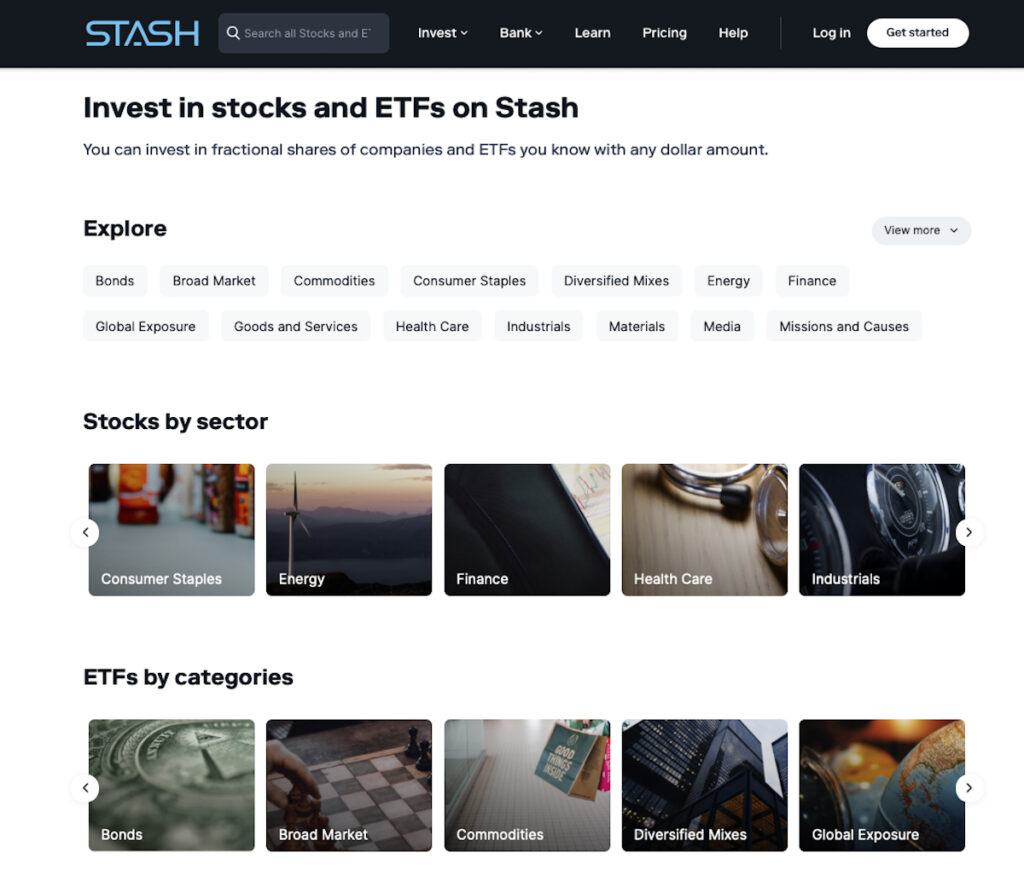 Who is Stash Best For?
Stash is excellent for new investors who only have a little money to invest. It serves as a foundation for creating a solid portfolio. As a Stash beginner, you'll be walked through all you need to know if you are new to investing. Starting small and increasing your investments slowly can be quite a relief.
Stash invest positions itself as being for novices. But an investor on a mission might also find Stash appealing. It categorizes its stocks and ETFs by subject. This is so that you can invest in businesses that align with your personal values and investment objectives. ETF categories include, among others, bonds, products and services, women who lead, and carbon reduction.
Who Shouldn't Use Stash?
If you are a seasoned investor, Stash might not be the right choice for you. The software guides users through the process of creating a portfolio, which is excellent unless you already know how to do it yourself.
And, if you have more money to invest than a few hundred dollars, you can find cheaper funds at other brokerage houses.
Stash Pricing
Stash Growth costs $3/month, and you get the following:
Advice for growing personal finances
Investing access to:
Personal Portfolio
Stash Smart Portfolio
Retirement Portfolio
Banking access
Insurance access
$1k life insurance offered by Avibra
Stash+ costs $9/month, and with this option, you get the following.
Everything in Stash Growth plus:
Advice
For family finances
Stash+ Market Insights
Investing access
2 Kids Portfolios (custodial accounts)
Banking access
1% Stock-Back® up to $1000
Insurance access
$10k life insurance offered by Avibra
As with any broker, you will need to pay an ETF expense ratio for any ETFs in your account. This typically ranges from 0.06% to 0.75%, in addition to the monthly fee.
Stash's membership levels are a bit unusual. To use its service, you must join a plan with a monthly subscription cost, even though it doesn't charge fees on trades. The modest fees could impact your bottom line, especially if there is no assurance that you will make a profit. For access to its site, Stash charges a monthly subscription fee rather than nickel-and-diming you for each deal.
How Much Can You Earn With Stash?
The amount you make using Stash will depend on you. You can earn more money if you invest more, and your investments perform well. Remind yourself that Stash investing entails risk. There are no assurances, and although your assets may increase in value over time, they also may decrease in value.
Stash claims the following: Their clients save an average of $1,432 annually using their tools. If you did the same - you could end up with more than $135,000 in savings if you invested that money every year for 30 years in a tax-deferred account. And if your investments generated a 7% annual return. However, if you made an identical investment and used a robo-advisor or online brokerage account, you could also end up with savings of a comparable amount.
If you are serious about growing your wealth, I can recommend you listen to the best personal finance podcasts. And read about how to make your money work for you - you will get nine tips for financial success.
Stash Payout Terms
You can generally move or withdraw money from Stash whenever you like. However, there are certain restrictions.
If you have investments, you must first sell them and hold the proceeds until the SEC-mandated holding period expires.
Transfers or withdrawals generally take up to 5 business days to appear in your external account. Business days are Monday through Friday, except for US bank holidays. It can take a little longer if you start the transfer on a weekend or holiday.
Stash Pros & Cons
PROS:
Low minimums for portfolios.

With just a $5 initial deposit, you may start an investment account and use their robo-advisor before you learn to make your own choices.

Good choice of investments

. You can invest with Stash in a variety of cryptocurrencies as well as thousands of different equities and ETFs. They also offer custodial and Stash retirement accounts.

Banking apps for smartphones.

Stash offers a respectable online banking option in addition to its financial options. There aren't any overdraft or monthly fees. You also receive a debit card. Plus, free access to more than 55,000 ATMs.

Extra account advantages. Stash provides you with free life insurance, but the amounts are very low. You can also earn stock rewards with Stash's debit card.
CONS:
No automatic tax planning

.

Tax-loss harvesting

is not a feature of the Robo-advisor. This strategy tries to produce income tax advantages by selling investments at a loss. 

Relatively high fees

, particularly for small holdings. For a small portfolio, Stash's monthly cost can be pretty hefty. If you deposit $3 monthly for Stash Growth and have $1,000 in your account, you will pay $36 per year – a whopping 3.6% annual charge. The Stash fee decreases significantly as your portfolio grows.

No human advisors

. At Stash, there is no real financial expert available to assist you. Expert advice is only available if you want to create your own portfolio.

Bank accounts can't earn interest.

If you keep money in the Stash bank account, it doesn't earn an APY (Annual Percentage Yield).
Stash Alternatives
If you're looking for some excellent alternatives to the Stash Investment app - here are three we've identified for you.
Acorns
Acorns is a mobile app created especially for the new investor who wants to dabble in the stock market. It provides access to a bank account, tax-advantaged IRAs for retirement, and its robo-advisor platform. With its primary micro-investment function, beginning investors can start modestly by investing their spare change from regular purchases.
---
Fundrise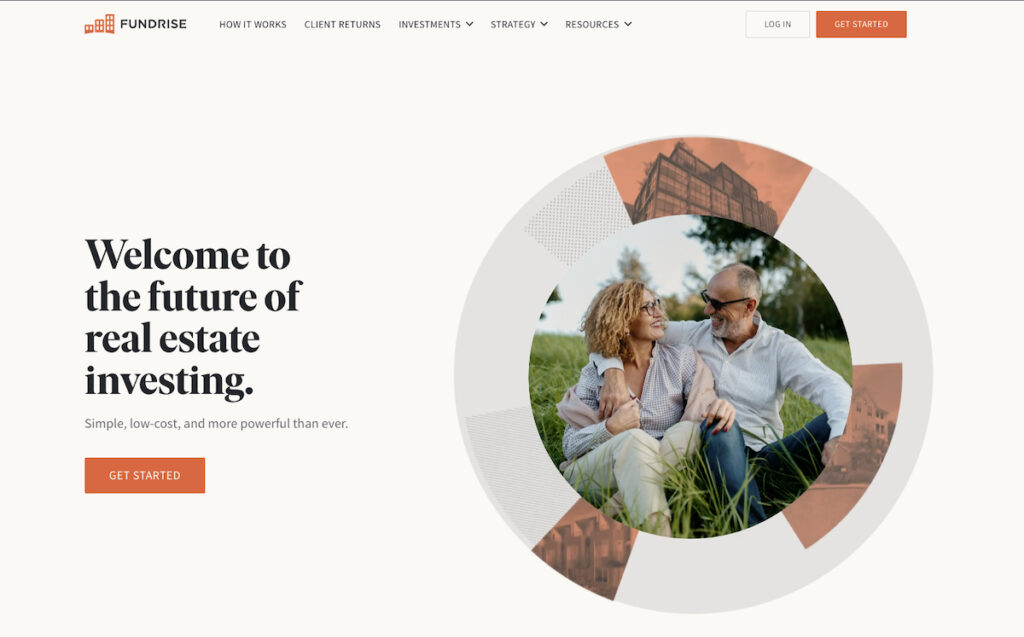 Fundrise is a platform with a focus on real estate investing and specializes in managing private real estate investment trusts (REITs). You can invest in these REITs by signing up to become a member of Fundrise.
---
Robinhood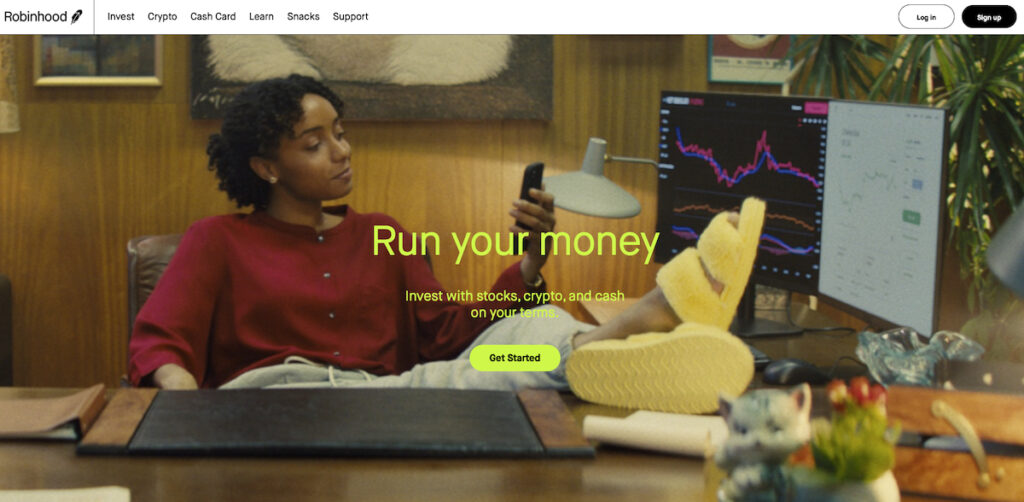 Robinhood is a free trading app for investors who want to actively trade stocks, options, exchange-traded funds, and cryptocurrencies.
---
The Bottom Line: Is Stash Legit?
Finally, is Stash Invest Legit? Yes, it is. It's an excellent choice for the beginner investor since it eliminates the two biggest obstacles in conventional investing:
Prices are excessive.
Information is far too complicated.
For people who lack the resources or know-how to invest, Stash has shown itself to be a practical investment option.
With Stash, investing is simple, and you can start securing your financial future in as little as five minutes. Stash also takes an innovative approach to investment education that will continue to be helpful to you even if you leave the firm. The advice offered can also assist you in avoiding investing errors that could lose you money. And the Stash Invest no-fee retirement accounts for individuals under 25 are excellent incentives for new, young investors.
We can confidently recommend Stash to new investors who don't have much cash to start with. Stash is an excellent way to start building your wealth.
Before you go, these articles might also interest you:
We wish you all the best with growing your wealth!
Want to learn step-by-step how I built my Niche Site Empire up to a full-time income?
Yes! I Love to Learn
Learn How I Built My Niche Site Empire to a Full-time Income
How to Pick the Right Keywords at the START, and avoid the losers
How to Scale and Outsource 90% of the Work, Allowing Your Empire to GROW Without You
How to Build a Site That Gets REAL TRAFFIC FROM GOOGLE (every. single. day.)
Subscribe to the Niche Pursuits Newsletter delivered with value 3X per week