Fetch Rewards Review: An Easy Way For You To Make Some Extra Money?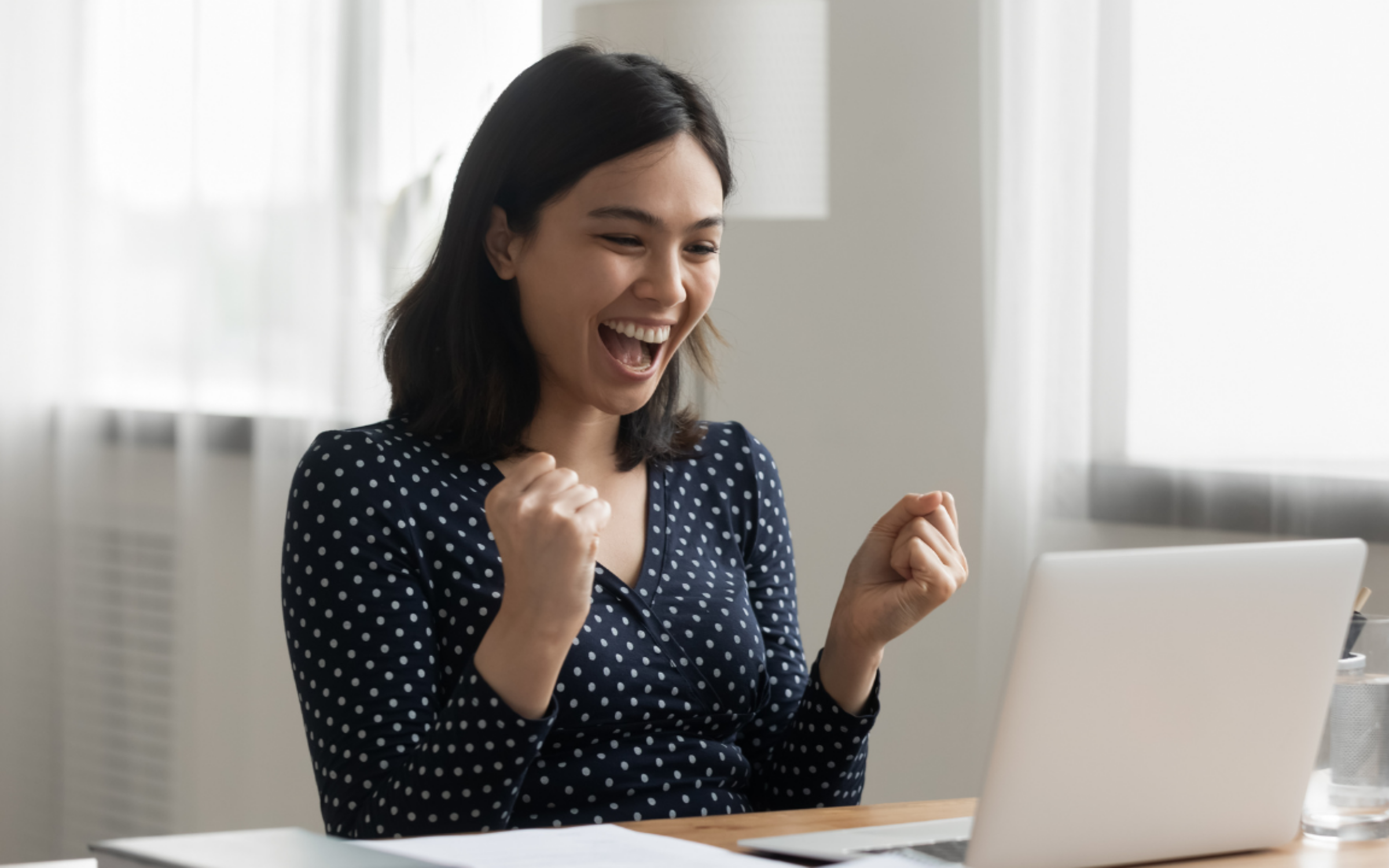 When you buy something through one of the links on our site, we may earn an affiliate commission.
The cost of living is constantly on the rise. This is why it's important to be savvy when you shop and save money where you can. This Fetch Rewards app review is going to look at this app in depth and discuss whether it really can get you worthwhile cash back and rewards or whether it's all just hype.
Fetch Rewards is a free mobile app that rewards you for snapping pictures of your receipts.
It offers a range of special offers for convenience stores, grocery stores, gas stations, pet stores, and big brands to get you money back on your purchases.
Let's take a look at how Fetch Rewards works, how to make money online with the app, and if there are any better alternatives.
Got no time? Check out Fetch Rewards here.
Fetch Rewards Review
Ease of Use

Trustworthiness

Customer Service

Earning potential
Summary
Fetch Rewards is a free app where you can scan receipts while shopping to earn points, These points can be redeemed for gift cards with major retailers, charity donations and sweepstake entries. It also has a huge range of special offers to choose from that help you save with your favourite brands.
Pros
Free to download and use
Huge selection of big brands
Low cash out threshold of $3
Earn bonus points for referring friends
Quick and easy to scan receipts
Receive gift cards instantly after cashing out
Cons
Can only get gift card rewards not cash
Limited customer support by email
Must scan receipt within 14 days to get the reward
If inactive for 90 days or more points will expire
Can only scan and upload 35 receipts every 7-days
Fetch Rewards Review: How Does It Work?
After downloading the Fetch Rewards app, you can scan receipts to receive points.
These points can be redeemed for visa cards, gift cards, sweepstake entries, and charitable donations.
Some of the big brands you can earn rewards for include:
Amazon
Walmart
Target
Airbnb
Starbucks
Dunkin Donuts
Many more...
The reason Fetch can reward you just for shopping is that the information gained from your receipt is sold to companies for market research.
This data helps the brand or business to provide better services and products.
A plus with Fetch is that you don't need to search for coupons online to enjoy savings.
Just scan your receipts, and you'll earn points if the product you purchased was from a participating brand.
Make sure you scan your receipt as soon as possible after making a purchase, as available offers only last for a 14-day period.
How Does Fetch Pay?
Every eligible receipt you scan is rewarded with a certain amount of points.
The Fetch points you receive will vary depending on the offer but generally range from 25 up to 1,000 or more (see how Fetch vs Ibotta compares for more insights).
1,000 points is equivalent to $1, and you need a minimum of 3,000 ($3) to cash out.
Once you're ready to redeem your points, you need to go to the 'Rewards' icon in the Fetch app and follow these steps:
Click 'Use Points' and then the 'Rewards tab at the bottom of the screen
Search for rewards in the categories section or click 'View All' to scroll through them all
Once you find a reward you want, double check you have enough points
Generally, the cash amounts circled in orange are the ones you have enough points for
Click 'Get My Reward' and then 'Use Points for Reward'
Once your reward is processed, you can go to the 'My Rewards' section to access your reward
How to Get Started Using the Fetch App?
It's simple to start using the Fetch Rewards rebate app. Here are the steps you need to take to get set up:
Download the App and Register
The Fetch Rewards app is available for download on the App Store and Google Play.
When you have the app on your phone, register a new account with your Facebook account or using your email and username.
Browse the Current Offers Available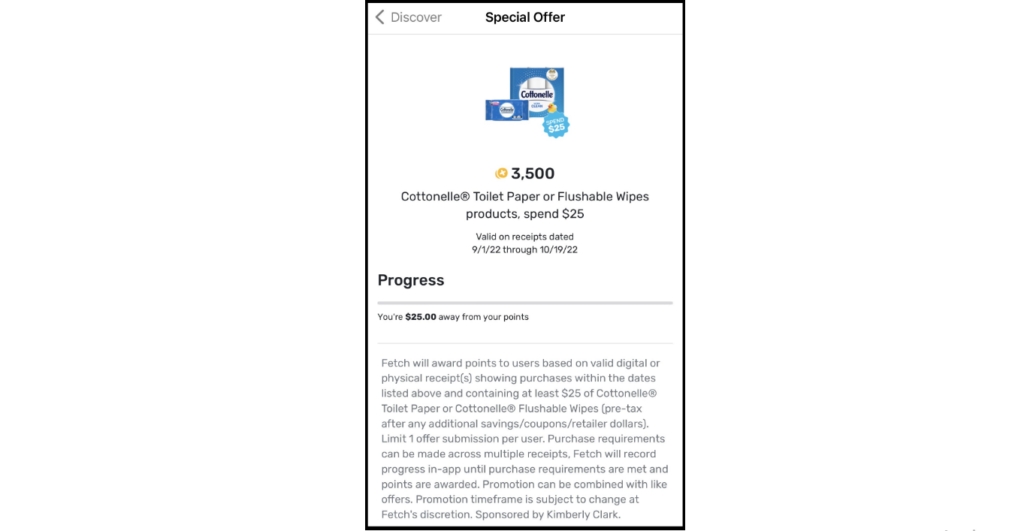 Alongside scanning your everyday receipts while shopping, you can take advantage of specific offers.
Offers are similar to coupons and will have specific requirements for you to redeem them and an end date for when the offer expires.
Scroll through the offers tab and complete any that match your interests.
Take Pictures of Your Shopping Receipts
Make sure to take pictures of your receipts in a lit room, on a flat, dark surface.
Ensure that all the receipt information is visible because if it's blurry, it may be rejected, and you won't receive your points.
Earned points will appear in your Fetch account within 24 – 48 hours.
Cash Out Your Points for Gift Cards
After reaching the minimum cash out threshold of 3,000 points ($3), you can cash these in for a range of gift cards from big retailers or opt for a charity donation.
When you've cashed out, keep an eye on the 'Rewards' tab to see your reward status.
Earn More by Referring Friends to Fetch
Friend referrals are another way to make money on the Fetch Rewards app.
When your friend uses a promo code on the Fetch app that you've given them, both of you will receive a bonus of 1500 points ($1.50).
This reward will show in your account after your friend scans an initial receipt with the Fetch app.
Fetch Rewards Review: Best Features
Fetch Rewards offers a top range of features to its members. These include:
Fetch Brands. Do you love a specific brand? Search through hundreds of top brands partnered with Fetch and join the club to unlock brand-specific offers.
Fetch Rewards. Turn your receipts and friend referrals into rewards from many big retailers.
Fetch Pay. Fetch Pay is another way members can earn points using the Fetch Pay debit card. This allows you to earn an extra 1 point for every $1 spent with the card.
Activity dashboard. Check your monthly spending and points earned in the activity dashboard. Here you can check receipts in detail and see a list of the places you shopped at.
How to Maximize Earnings on Fetch?
Before you start using Fetch, it helps to know a few tips and tricks to increase your earnings. Here's what you need to know:
Search partner products. Keep an eye on which brands Fetch is partnered with, as these regularly get updated.
Check out the special offers. Scroll through the offers page and earn extra points by completing these offers according to the given instructions.
Connect your Amazon account to Fetch. Discover offers instantly on Amazon by connecting your account to Fetch.
Get a GoodRx discount card. By using your GoodRx card in Fetch, you can get discounted descriptions and extra bonus points.
Combine Fetch with another cash back app. You can make more money from your phone by using a second cash back app such as Ibotta.
Fetch Rewards App Review: Is it Worth Using?
So, at the end of this Fetch Rewards review, let's sum up whether it's worth your time.
Fetch Rewards is good for anyone that shops frequently and wants to earn rewards with minimal effort.
The app partners with hundreds of big brands, so you should always be able to find offers that suit you.
However, while Fetch has many offers, the cash-out options are limited to gift cards, which some people might not like.
And one point to highlight is that Fetch Rewards has an Excellent 4.7-star status on TrustPilot, with multiple recent 5-star reviews.
If you want more ways to make money with your phone, check out these best apps to make money.
What Are the Best Alternatives to the Fetch App?
Fetch Rewards is not the only great receipt-scanning app out there.
Here are a few different ones to check out that are free to use and give you cash or gift card rewards just for shopping:
Ibotta
Ibotta is a popular shopping app that gives you cash back every time you make a purchase in-store or online.
All you have to do is scan your grocery or electronic receipts after purchasing at multiple retailers such as Walmart, eBay, Home Depot, Best Buy, and more.
And, another great plus of using the app is that you get a free $10 bonus after scanning your first receipt.
While it started out as a grocery scanning app, you can now receive cash back after scanning receipts from many different purchases, such as restaurant meals and electronics.
Take a closer look at Ibotta here.
Checkout51
Checkout51 is another great free receipt-scanning app that allows you to earn cash back on gas and groceries.
It doesn't have the same variety of offers as Ibotta, but they occasionally have offers you won't see anywhere else.
Their offers go live every Thursday at 12.00 AM in different time zones. One point to remember here is that offers are only available in certain quantities.
This means it pays to check what's available every midnight on Wednesday, so you don't miss out.
Take a closer look at Checkout51 here.
Shopkick
Shopkick is a free app that rewards you for shopping like you already do.
You can earn points (Kicks), by shopping in a partner store and scanning barcodes on selected products or making a purchase.
Other ways to earn with this app include watching videos and browsing content in the Shopkick app.
When you want to redeem your 'Kicks', you can trade them in for gift cards from major retailers such as Amazon, Apple, Starbucks, Best Buy, Disney, PayPal, American Eagle, and many more.
Want to learn step-by-step how I built my Niche Site Empire up to a full-time income?
Yes! I Love to Learn
Learn How I Built My Niche Site Empire to a Full-time Income
How to Pick the Right Keywords at the START, and avoid the losers
How to Scale and Outsource 90% of the Work, Allowing Your Empire to GROW Without You
How to Build a Site That Gets REAL TRAFFIC FROM GOOGLE (every. single. day.)
Subscribe to the Niche Pursuits Newsletter delivered with value 3X per week