How to Make $4,500 a Month with a Website in a Boring Niche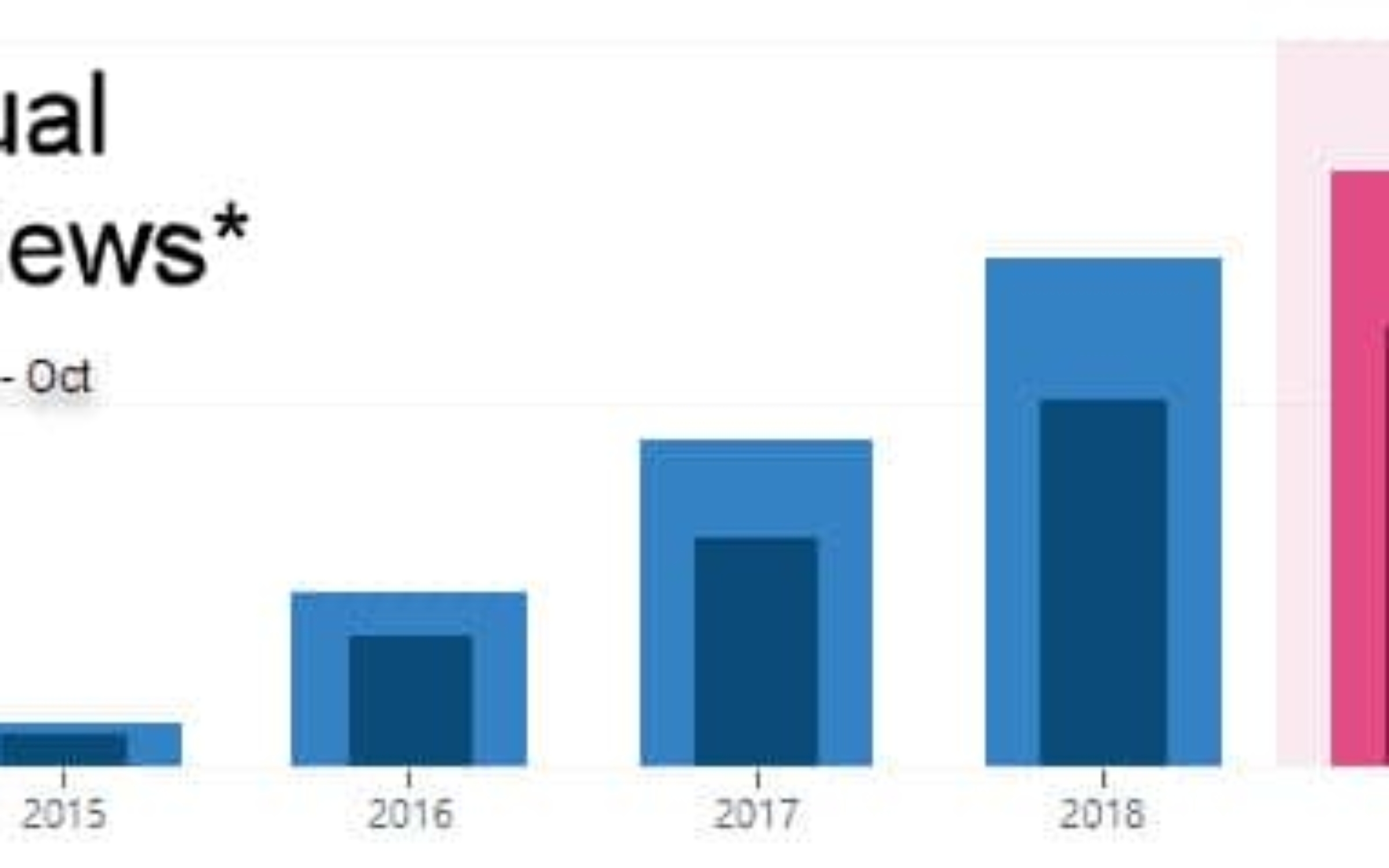 When you buy something through one of the links on our site, we may earn an affiliate commission.
Hey everyone, Spencer here with a quick introduction.  Below you will find a guest post from Heidi Bender, a long time Niche Pursuits reader.  Heidi has been a part of Niche Pursuits Insider (which is no longer available) and I've exchanged many emails and chats with her over the past couple of years.
As a result, I LOVE to see how her site has grown and how well she is doing.  Heidi is a great example of someone that has stuck with her site and just continually worked on it and improved it over the years.  And Heidi shares the actual URLs of the sites she operates below, so feel free to go check them out.
---
Hello. My name is Heidi, and I am a blogger, author, organist, cat lady living with my husband and our cats in Michigan. Back in 2012, I discovered Pat Flynn's podcast and learned that people were making money online! 
In 2013, I took an online course on how to choose a niche and making money on the Internet. I expected to quit my day job within a year! It turned out not to be that easy for me, and I still have a day job. 
I choose "thank-you note" writing as my niche as I had lots of experience writing thank you notes. You may be thinking, "no one writes thank-you notes anymore!" It's a boring niche, but millions of people seek thank you note writing help through Google every year. So far in 2019 (through October 2019), my site has had 1.8 million visitors and is making around $4,500 a month, mostly from ad revenue. 
The journey has been slower than expected, but I am so glad that I stuck with it! I've learned a bunch along the way about what works and what doesn't for my site. 
The below chart shows the increase in page views from 2014 – October 2019. As you can see, 2019 has already surpassed 2018!
Adding content in the beginning
In May 2014, I launched, Tons of Thanks, and wrote a few articles. My mom and friends visited the site. It was not getting instant traffic. My expectation was write it, and they will come the next day! 
My mastermind group explained The Google Sandbox delay. What??? I was going to have to wait months for Google to rank my site!
Meanwhile, the site needed more content. I didn't want to hire writers, and back then, I may not have realized that hiring out content was a thing. So In October 2014, I signed up for a challenge to post a new blog entry every day of October. I didn't know anything about keyword research or SEO. Through the Facebook group for the writing challenge, my site started to get some visitors. 
However, my motivation dropped after the challenge as traffic wasn't quickly increasing. I posted new articles less than once a month. 
By October 2015, I had heard about keyword research from the Smart Passive Income podcast (which is how I learned of Spencer and Niche Pursuits). I signed up for the 31-day writing challenge again; only this year I did keyword research and made a content plan. I focused on long-tail keywords for the first time, finding long-tail keywords using Google's auto suggest and other free tools like Ubbersuggest. 
Slow growth isn't motivating. Again, I didn't post much after the writing challenge. 
In October 2016, traffic was steadily increasing, but my site wasn't making much money (more on that later). So, I did the writing challenge for my new cat blog. 
And then, in December 2016, the views for one of the very first posts had a massive spike in traffic! For the first time, I felt like my site was successful. And I learned that people write more thank-you notes in December than any other month! 

The page views doubled between November and December 2016 for my "how to thank someone for money" post, which pushed the page views for one moth over 100,000 for the first time. Apparently, money is a popular gift in December!
Content strategies that work! 
It was time to get serious about the site! What has worked the best for site growth since 2017 is focusing on long-tail keywords that my site has a chance at ranking for. I learned how to find these keywords from Spencer's Niche Pursuits Insider and Organic Traffic Formula programs. New posts began to rank within a month or two (sometimes faster) instead of not at all!
No more writing posts that only my mom would read! 
Updating old content to be longer, targeting more keywords (better SEO), and adding more internal links has increased traffic significantly as well. 
Here is an example: in October 2018, I increased the length of the post written in 2015 and improved the SEO. Traffic from Google rose almost immediately. The keywords for this post are searched for in October more than any other month. The traffic to the post in October 2019 is 5 times greater than 2018. 

I have found more keywords to add to articles looking at the WordPress search terms. I can spot the keywords that landed someone on my site but wasn't exactly what they were looking for. When this happens, I either add a new post for that keyword or update an existing post. 
Google Search Console has also revealed keywords where my site was ranking for them already, but not on the first page of Google. With research, I was able to find enough related keywords to write a new post. 
Monetization
I wanted my site to be an affiliate site as that was one of the first make money online strategies that I had learned. 
The course I took in 2013, recommended using Amazon affiliate links to sell related products. The formula was traffic + Amazon links = $$$. But even after my site had decent traffic, very few people clicked the links. I was mostly recommending thank-you note cards since people come to my site for thank-you note writing help. Thank you note cards are not an expensive product on Amazon, so even when people bought a pack of cards my commission amount was very small for each sale. 
Affiliate links for a couple of other companies that sold thank-you note cards did not result in more sales. 
I had to adjust to have a profitable site. 
The site made $511 from Google AdSense in December 2016, the most so far in a single month from 140,000 page views. I had upgraded to better hosting and was paying for an email list, so after costs, there wasn't a much profit. 
And then I learned that there are other ad networks with higher payouts than Adsense, including Ezoic, Media.net, and AdThrive. 
I was encouraged to apply to AdThrive by an acquaintance since my site had reached their requirement of 100,000 monthly page views. AdThrive accepted my site in May 2017. 
In December 2017, the site earned $3,600! Six times more than the previous December.
Currently, the site makes around $4,500 each month. With ads accounting for 99% of revenue, the amount earned each month can feel like a roller coaster as the RPM and page views change throughout the year. 
Stuff that didn't work well
Defining my avatar to figure how what people wanted to buy was futile. I did this exercise several times in different courses. But it didn't lead to any tangible results. The people I am helping, want free one-time help, and are not looking to buy something. 
Writing a book to become an authority – I mention on my website that I am an author, but I don't think most people care as the "buy the book" page gets very few views. When I was writing the book, I assumed 3 people a day would buy the book on Amazon! This didn't happen! My thinking was that it was just a numbers game (more viewers = more book sales), but this book proved once again that my site visitors wanted free one time help. I self-published the book on Amazon in May 2016. It did not make a profit until May 2019 due to the amount I spend on editing, the cover, formatting, etc. that assuming the site would drive book sales. 
Selling PDF downloads directly on the site. I did a survey first with my small email list, and people didn't buy it! The PDF's didn't go to waste though, as I give them away as free guides in exchange for their email list.
The Money is in the List. Not my list! All of my affiliate attempts and selling the PDF's were failures when promoting stuff to my newsletter lists. The auto-response series may drive a few book sales. My email opt-in rate is something like .000001%. I felt bad and horrible and like I was doing email list marketing wrong for years. I finally was able to let it go after hearing Jon Dykstra talk about his list not making much money on the Niche Pursuits podcast episode 145. 
Affiliate sales I have Amazon links, but it's rare to have a month with over $50 from Amazon. Thank you note cards are a low-cost product, so the commission amount is fairly small (less than $1). About once a year, someone will make a large purchase from a higher-end notecard company that I recommend. 
Link Building Strategy
Pinterest has generated consistent traffic for the site as well as accounting for about 1% of the monthly traffic. And having Pinterest links may help with site authority. I use Tailwind to schedule pins and gain followers every month even when I do not pin anything new. Perhaps, I should try affiliate marketing on Pinterest.
For a while, I did blog commenting. I don't know if this helped or not with domain authority and didn't get many (if any clicks) from others that saw my comment. However, I did do a guest post after the site saw my comment and reached out to me. 
For one post, I went through the exercise of finding a site that might want to link to it as a resource for their site. Writing the outreach emails was time-consuming. Even though I knew ahead of time that the response rate is usually low, I still had higher expectations knowing that my content was a great resource for them. The result was two guest posts and one site that linked to the page as a resource. 
Through the HARO (Help a reporter out) service, I have landed a few links as well.
I also respond to relevant questions on Quora. The links are no-follow, but they do send a few visitors to my site every day.
Link building is not an activity that I enjoy as it is very time consuming and at this time I am not outsourcing. Instead, I am focusing on adding more content and hoping to get more natural links eventually. 
Final Thoughts
You can make money online without paying anything or affiliate sales even in niches that are considered to be a boring topic. As long as people are searching for help or information, the site has the potential to earn from ads.
Ads can also be a good fit, if your site doesn't have a lot of buyer intent keywords or if you do not want to write product reviews. 
Significant revenue from ads may take longer than affiliate sales ads as ads are much more dependent on getting higher pages views. More page views usually mean higher ad revenue, but with ads the RPM changes daily and is impacted by other factors (desktop views vs. mobile, quarterly ad budgets, etc). 
My site would have grown faster if I had learned how to do better keyword research sooner.
Thank you for reading my story! If you have any questions, feel free to ask in a comment! 
Want to learn step-by-step how I built my Niche Site Empire up to a full-time income?
Yes! I Love to Learn
Learn How I Built My Niche Site Empire to a Full-time Income
How to Pick the Right Keywords at the START, and avoid the losers
How to Scale and Outsource 90% of the Work, Allowing Your Empire to GROW Without You
How to Build a Site That Gets REAL TRAFFIC FROM GOOGLE (every. single. day.)
Subscribe to the Niche Pursuits Newsletter delivered with value 3X per week