71 Great Small Town Business Ideas: How to Live Rurally And Thrive!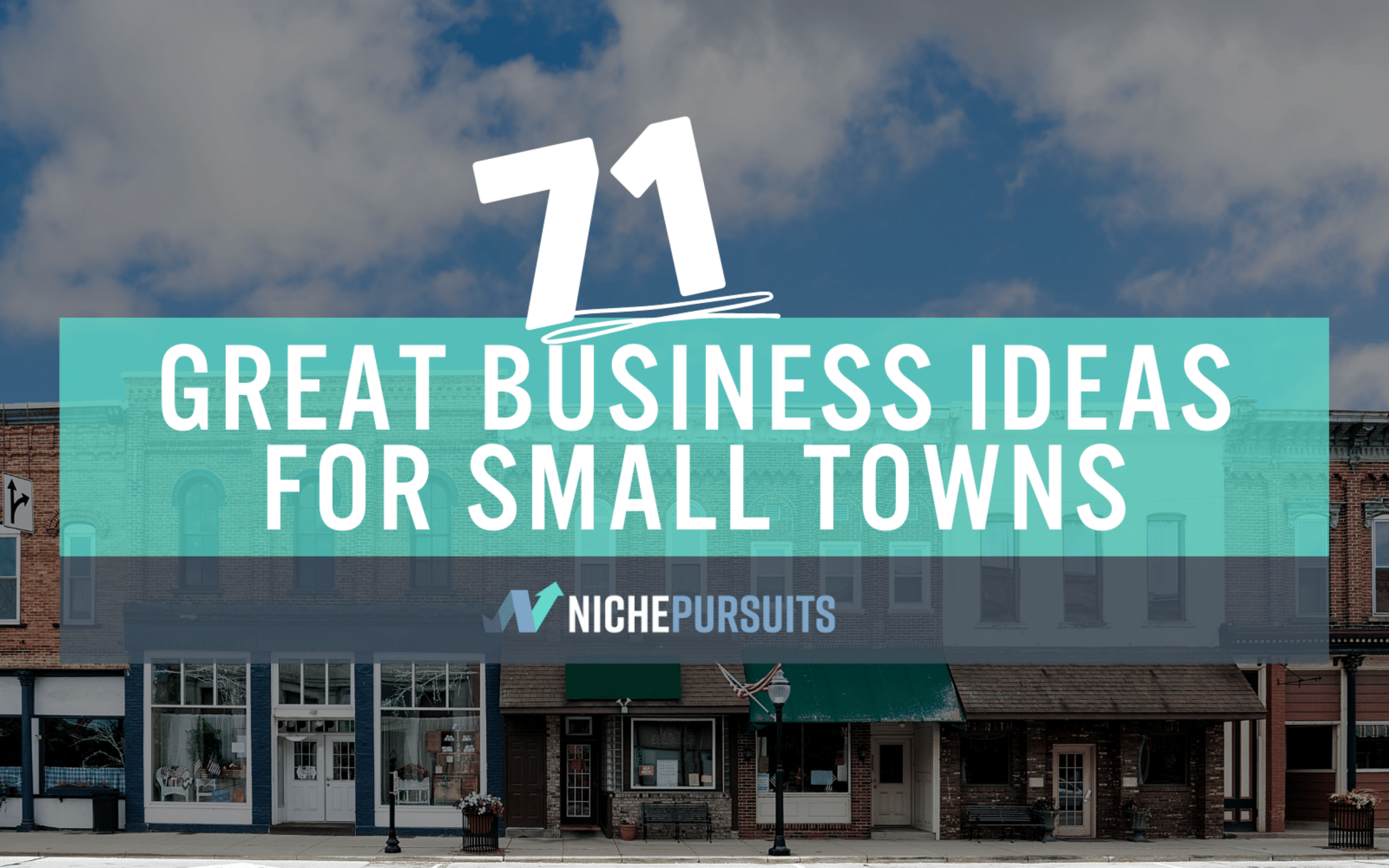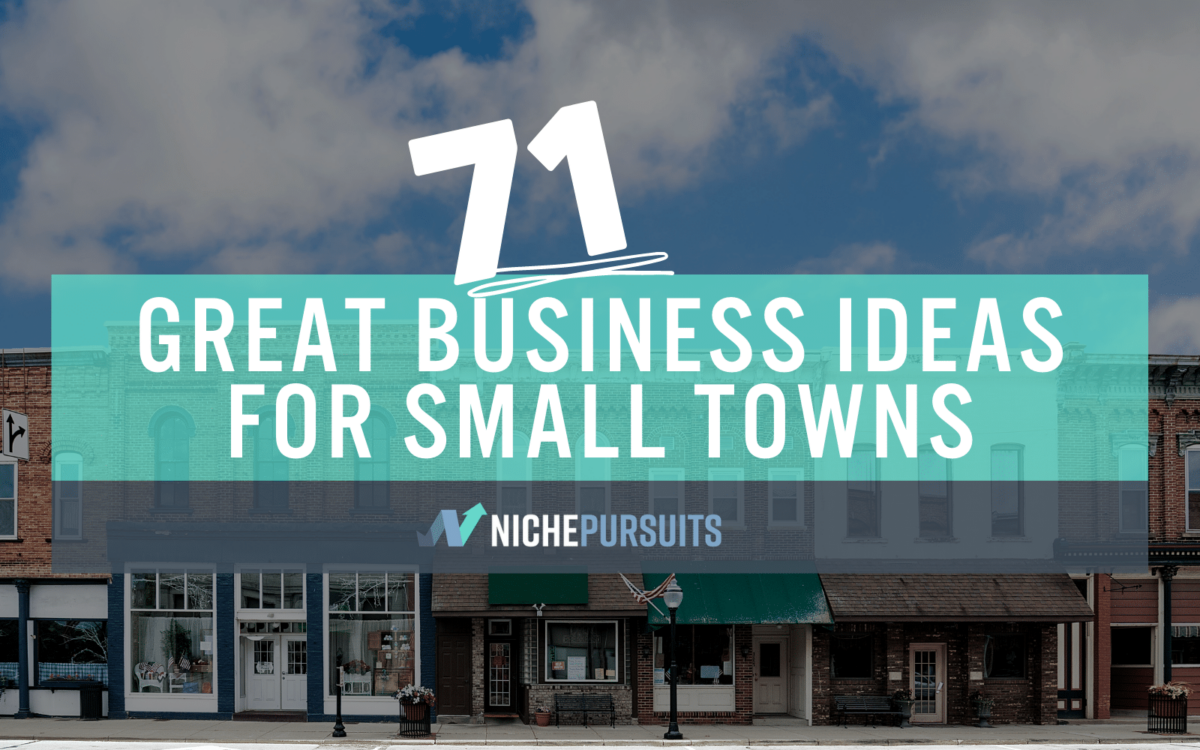 When you buy something through one of the links on our site, we may earn an affiliate commission.
Living outside of the city doesn't mean there's a lack of business opportunities. In fact, you could say the opposite is true. There are plenty of small town business ideas out there to take advantage of.
Small towns have needs just like larger communities. Starting up coffee shops, grocery stores, or even something like pet grooming can all become profitable businesses. Plus, small town residents can still start an online business and access the global marketplace.
If you're an aspiring entrepreneur looking to start a lucrative business, here are 71 small town business ideas to get you started.
Small Town Business Ideas
Whether you're looking to start a business full time or just want to kick start a side hustle, there are lots of benefits to starting a business outside of the big city.
Build An Affiliate Website
Or several.
We're huge fans of this one.
You can create passive income from visitors around the world. All you need is an internet connection, some education, and the discipline to write content.
Niche Pursuits started from this business model, and thousands of people make a full-time living building affiliate websites within a niche market.
Check out the Authority Site System from the guys at Authority Hacker to get an in-depth course on how to get started and profitable quickly!
Flip Sneakers Online
Sneakers are really big business.
Many people sell valuable collectible pairs without knowing what they're worth. If you can learn to spot these sneakers and buy them at low prices, you can sell them for much more on online marketplaces such as GOAT (check out our article, is GOAT legit?).
Pros are making six figures at this.
Flip Tickets
Flipping tickets has long been a way to make money while acting as middle man.
With online ticket sales, this is even more viable than ever. Buy tickets low, sell them to fans high, and take the profit.
Animal Training
There are lots of different business opportunities when it comes to animals.
Animal training might be the perfect business idea for you if you're comfortable with animals and want to work with people and their pets.
There's training a house dog to obey basic commands or training a hunting dog to collect pheasants or ducks. Check out our article if you need inspiration for dog training business names..
Breaking in and training horses is another skilled profession that is likely to be more popular in small towns.
When working with animals, you can capitalize on loyal customers as they are more often than not repeat customers. People tend to be overly selective when it comes to working with their pets, if you establish yourself well early on, it's definitely one of the best small town business ideas.
Computer Training
Help Grandma and Grandpa keep in touch with the grandkids by teaching them how to do specific tasks online.
There are many different types of people in small towns who might require and benefit from different kinds of computer services.
The more skills you can teach, the more clients you'll find, and you can go back to the same customers to teach them new things.
Since your pool of customers might be limited in smaller towns, take advantage of nearby towns and look for more people you can help.
Bed and Breakfast/AirBnB
Bed and Breakfast owners in small towns will tell you there's no shortage of business. In fact, B&Bs tend to do better outside of the big city.
Renovate an inexpensive house and rent it out.
Create a themed bed and breakfast and enjoy the rent from temporary tenants during holidays, dates, family visits, or other getaways. Once you build a list of repeat customers, you can even think about expanding to the neighboring towns.
Engaging in your local community is a great idea to help make this a profitable business plan. You can count on small town residents in your area to recommend your business and in turn you can share with your guests all that your town has to offer.
Antique Store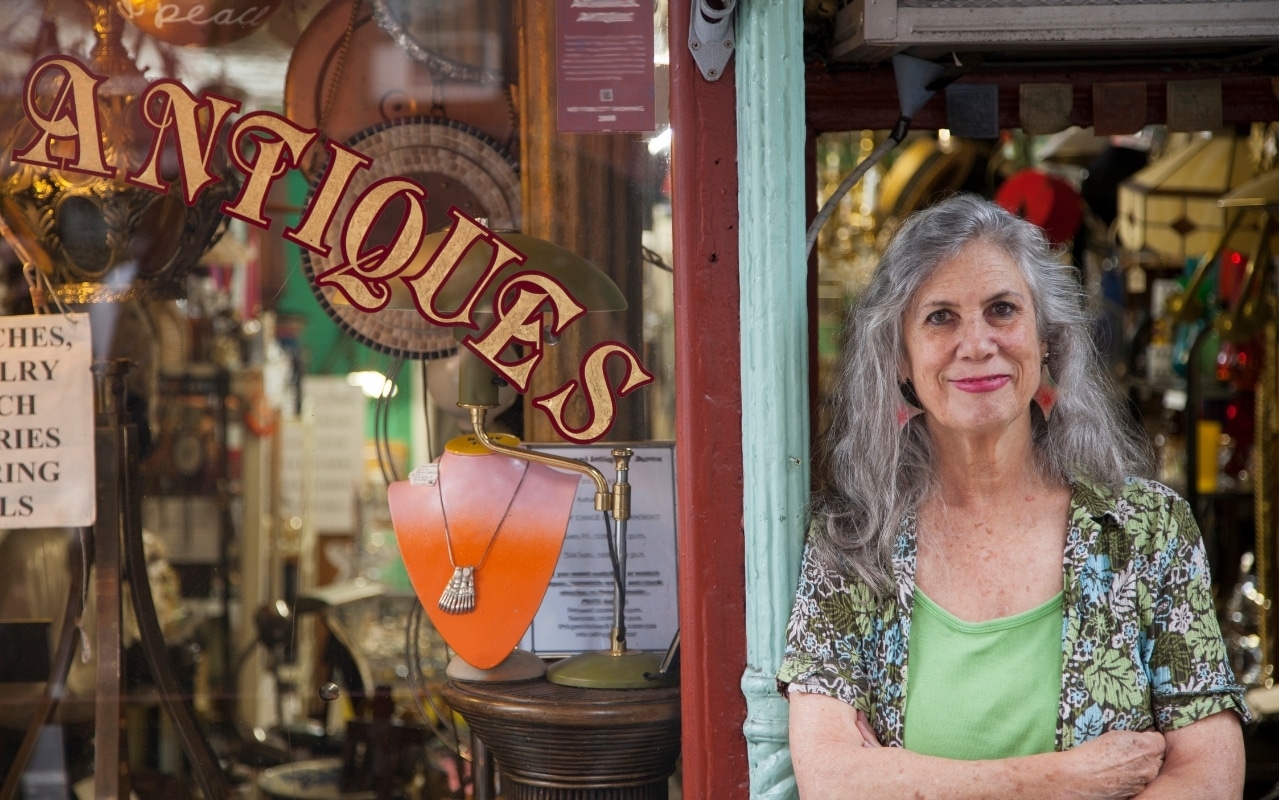 You see many antique stores in small towns.
They work well in these locations but are even better with an online element.
Do some research to find out where to sell your items online, and then double your chances of reaching your target market by selling online and in a small town shop.
Book Store
Many people still prefer shopping at bookstores rather than online.
If you're looking for small town business ideas and you love books, create a warm, welcoming independent bookstore experience (with one of these great bookstore name ideas).
You can cater to small town residents or even source rare collections that might be enough to attract tourists.
Bowling Ally
Who doesn't like a good game of bowling (we put together a big list of bowling alley name ideas to help)?
Add a kitchen, get a liquor license, start a league, stay open late and you'll pull traffic in every single day of the week!
Serving Local Needs
Many towns are missing a particular business.
Is your town lacking a local grocery store? Or maybe there's no pet store, gas station, flower shop (check out these great flower shop name ideas), or auto repair shop?
Look for a local need. It could be basic or very location specific. Then come up with a business plan to build your own business offering the services your local community needs.
Build a Mini-Golf Course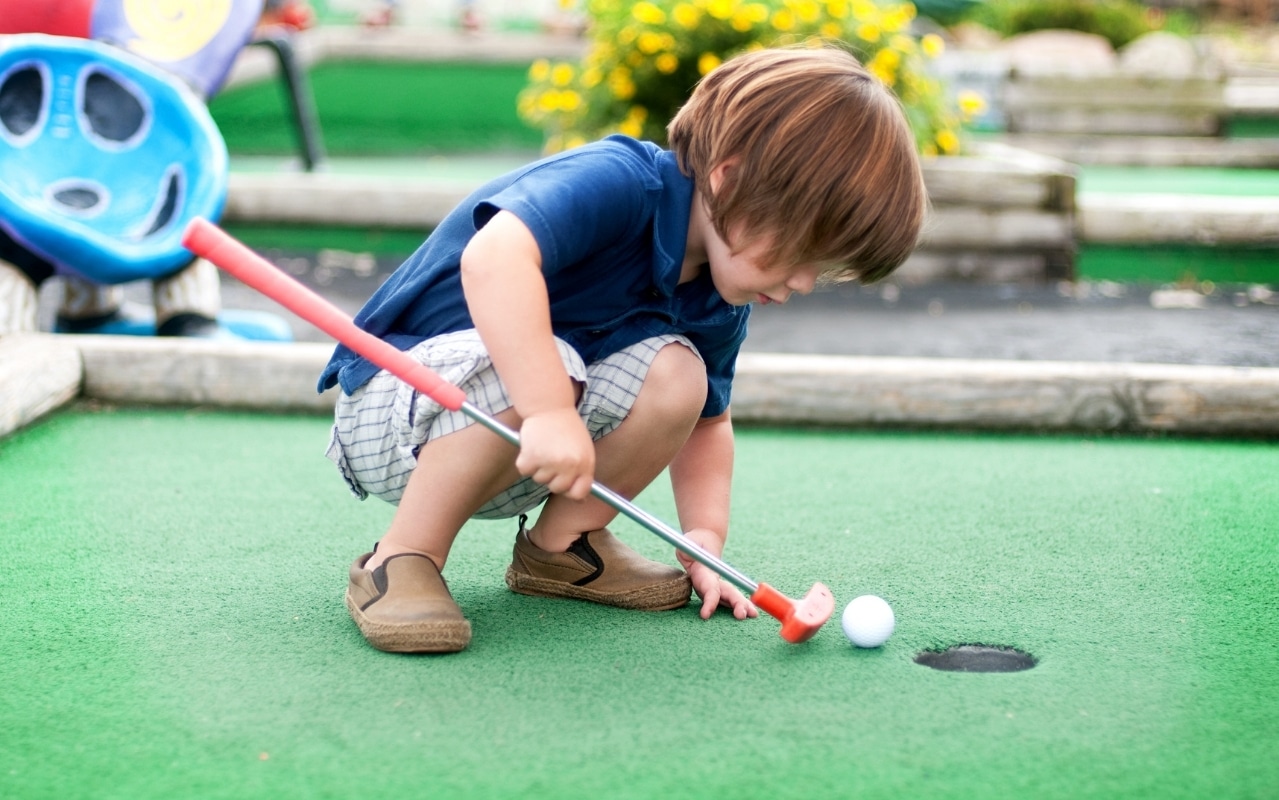 Mini golf is one of those fun little things loved by people of all ages.
This is a great way to take a tiny bit of land (or create one indoors) and get paid to help others have fun.
You can even work on your niche sites on a laptop while running your low-maintenance local business.
Building Campsites
Build cabins to rent, create an RV campsite, or even just some primitive camping grounds.
Take land that isn't doing anything and open it up for camping.
Car Wash
Many people care deeply about how their vehicles look.
After the up-front investment, a good car wash can be about as hands-off as it gets. It's one of the most profitable small town business ideas for passive income.
Chiropractor
Getting quality spine and body care in a small town can be challenging.
A good chiropractor will have no trouble making money in a small town and gain loyal customers.
Christmas Tree Farm
Others use rural land by growing oak or walnut over 40 years, but a Christmas tree farm is much more practical.
Plant a few acres of pines, stagger them so that you harvest one section, re-plant, and then move to another next year.
Once you have the cycle down, you could turn this into a serious income every winter.
This business plan works well in small towns as there is usually a lot of land surrounding the area. You can supply your own town as well as nearby cities.
Firewood Business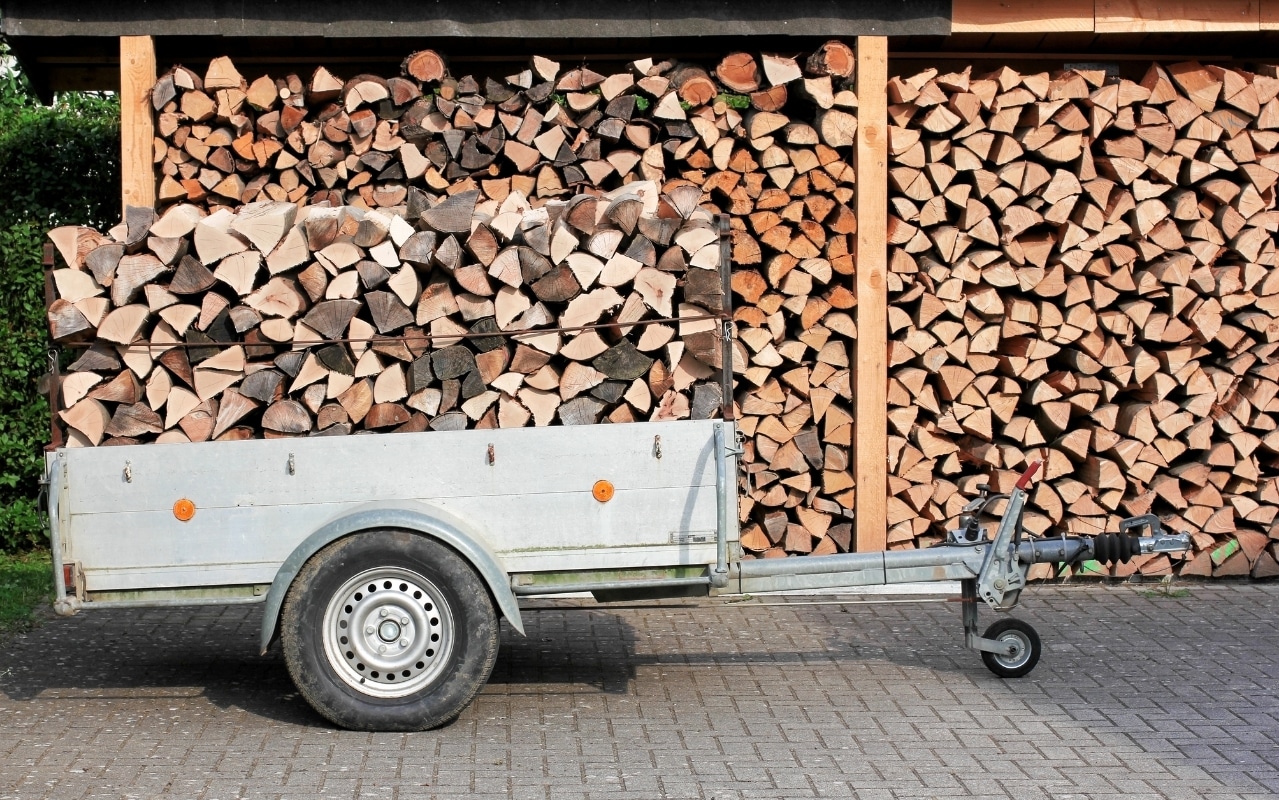 Providing firewood is one of the classic small town business ideas.
Many rural homes use wood-burning stoves for heating and even cooking, and not everyone has the time to collect it themselves.
If you cut and deliver firewood, you will likely have plenty of work, especially in smaller towns where services are scarce.
Cleaning Services
There's always room for a good cleaning service.
In small towns where independence in old age is an important part of local and family culture, this is a great service and a moneymaker.
Help those who are either too busy or too frail to clean themselves.
Coffee Shop/Wine Bar
Why not combine two small town business ideas into one?
A coffee shop/wine bar is a prime example. Instead of just being a coffee shop, or just being a wine bar—be both.
Be a coffee shop in the morning and early afternoon. Then make the smooth transition to a relaxed wine bar in the afternoon and evening.
Having both in one is a great way to stand out and bring extra value to a small community.
Look at our list of cafe name ideas to find inspiration for naming your caffeine-focused business.
Collectibles Store
You might specialize in one or two areas, or you might be a general collectibles store that attracts many locals in the area.
Collectors are passionate. They will travel for a store that meets their interests. This is one of those small town business ideas that can also help attract tourists to the area.
Consider things like:
Football cards

Coins and stamps

Antiques and memorabilia

Comic books and games
The possibilities are huge. Mix and match the ones you enjoy most and profit!
Comic & Game Store
A specific type of collectibles store, comics and gaming have gone heavily mainstream.
Even in rural small towns, you'll find comic fans, gamers, and a good store like this can bring in traffic from miles away.
Computer Repair/IT Support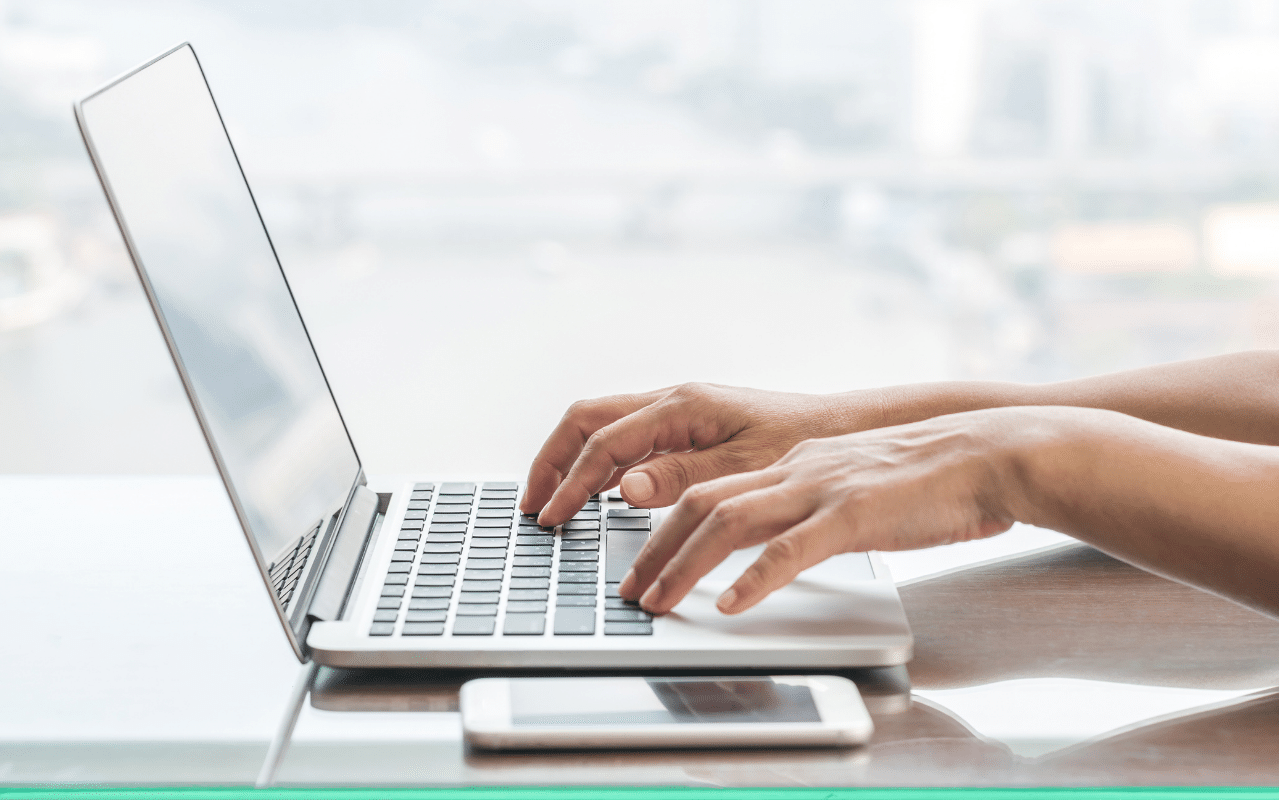 As far as small town business ideas with less competition, there's a good chance that going into computer repair might not be a bad idea - have a look at our extensive list of computer business names.
Sell, repair, and offer IT support and you'll be in amazing shape.
Corner Store
The old neighborhood corner store can still work in a small town, especially if it's convenient.
Choose the location well and sell basic groceries, snacks, some odds and ends. If you stay open late (in comparison to the local grocery stores, the chances are you can capture extra business as well.
This is a great idea if you're a people person and want to be a focal point in your community.
Create an Attraction
Are you the incredibly artistic type?
Take that bare rural land not doing anything and build an attraction. Outdoor art, an obstacle course, hedge maze, the possibilities are limited only by your imagination!
Creative Handicrafts/Local Artist
Not only can you sell at local flea markets or holiday festivals/events, but online as well.
Learn how to sell on Etsy, eBay, or your own eCommerce store, as well.
Electrician
You would be surprised how many small towns rely on electricians from 40 miles or more away.
If you're the certified electrician in town, that's a good gig.
Food Truck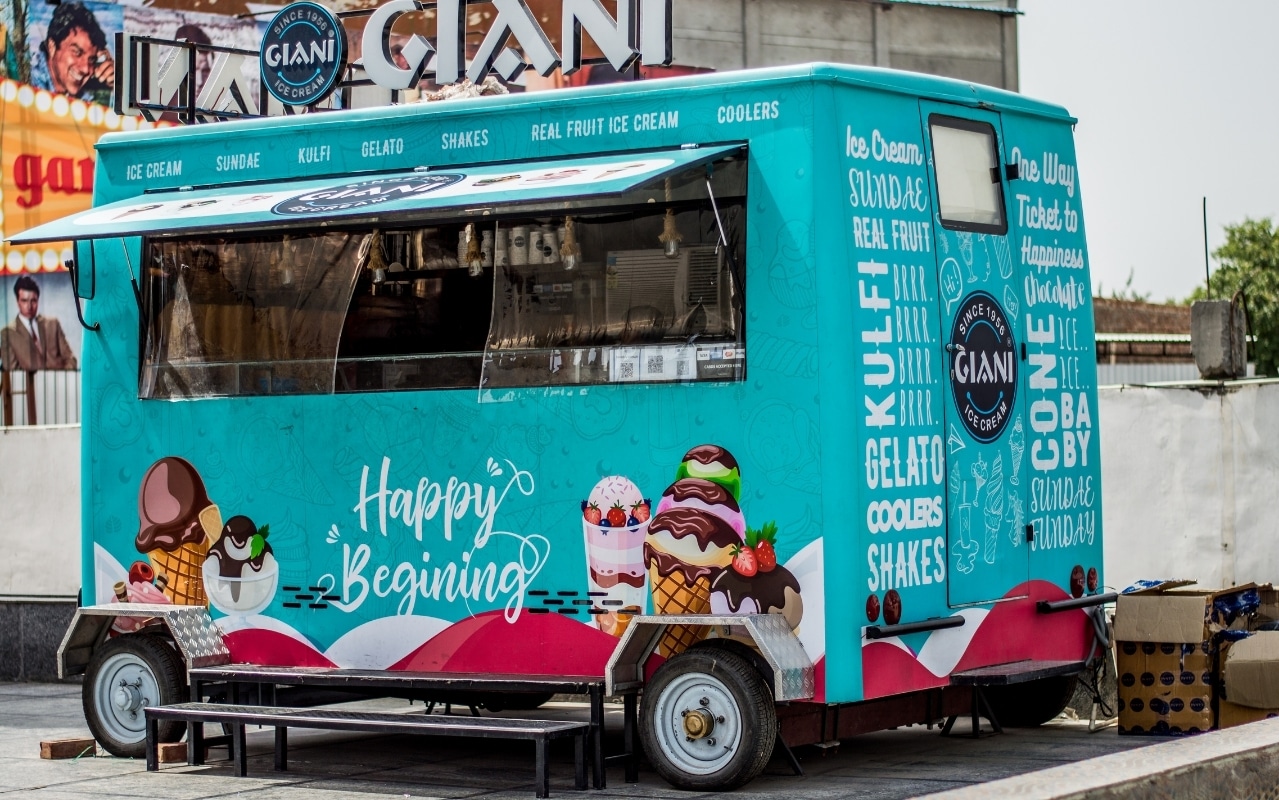 Food trucks aren't just for the city!
There might be a lack of good restaurants in your town, or maybe there's a market in providing food at certain events.
You can look for locally sourced ingredients to make your food truck stand out, and show up to things like local sporting events.
The good news about food trucks is that you can even hit the next town if you're looking for extra business.
Get branding inspiration for your mobile restaurant with our articles on food truck name ideas and food truck slogan ideas.
Freelance Writer
A freelance writer can live anywhere in the world.
It might not seem like one of the obvious small town business ideas, but starting a business as a writer is perfect from a small town.
You can do everything you need to do online and work from home, the park, the library, or wherever you want!
Furniture Restoration
Keeping family heirlooms or recycling old furniture is important in many rural areas.
Because new products aren't as readily available as in big cities, there are more opportunities for this type of thing.
General Handyman
Are you good with your hands? Know all the simple fixes for a faulty toilet, sink, gutters, or screen door?
A general handyman offering repair services can be highly valued in small towns (and we made a full list of names for handyman businesses to help you get started).
You might even be able to get a referral bonus from plumbers or electricians when the job is beyond your capabilities.
Green Energy Specialist
Many towns are looking to deal with rising utilities by switching to green energy. As a result there are actually more and more small town business ideas based on sustainable energy.
Many farmers and ranchers are also interested in the rental fees they can get from their unused land.
It's a fast-growing industry with plenty of room for more successful businesses.
Glass Blowing/Glass Art Shop
Glasswork is beautiful, unique, and can be very functional.
These are high ticket items, so it doesn't take many sales to become a successful business once set up.
This type of business can attract visitors from any nearby small town or community in the area.
Greenhouse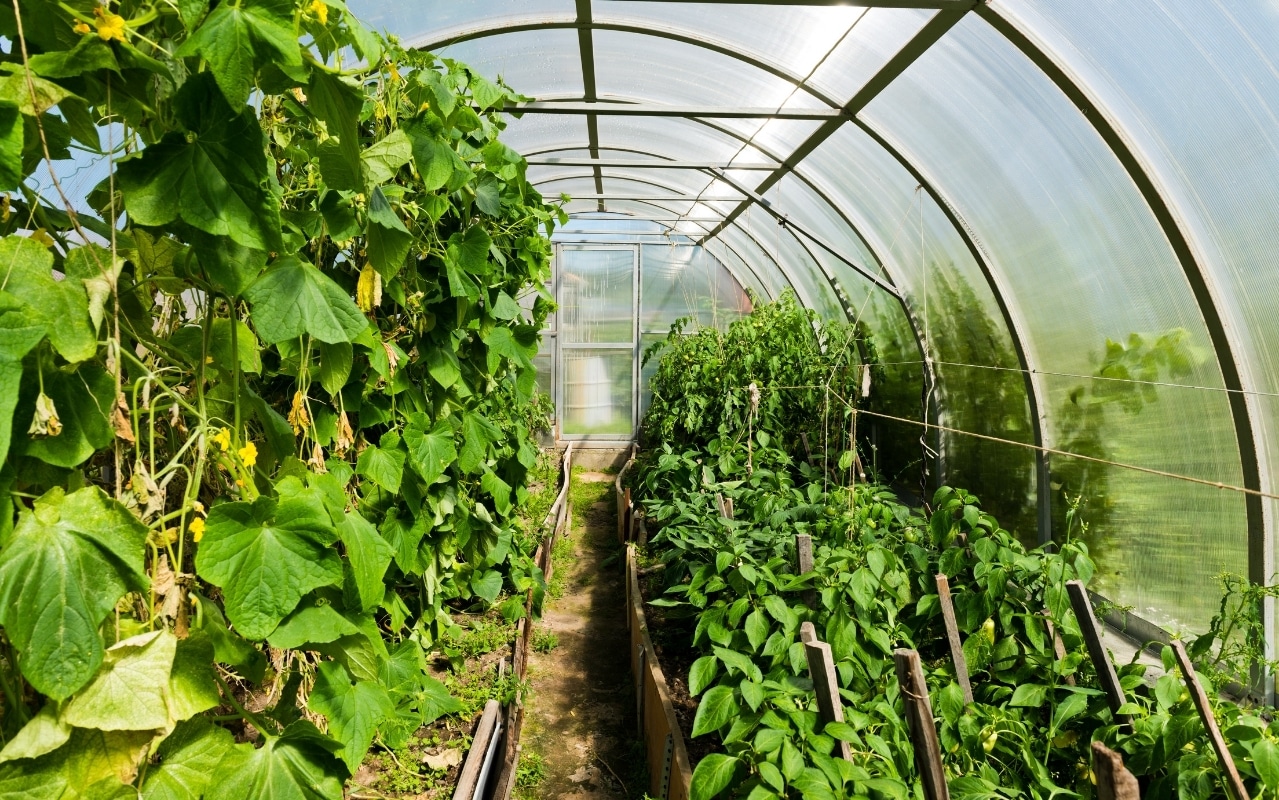 Where are the roses going to come from for prom or Valentine's Day?
A good greenhouse, florist, and/or nursery (see our list of 1001 creative nursery name ideas) can do very well as a local small town business. You can grow food or supply the local flower shop.
If you have a green thumb, look at giving this a shot!
Gym
A good gym in a small town or rural area will be a welcome addition.
Make it 24/7 with a card system for members, and you're good to go. Though, it's worth keeping in mind that the startup costs for this type of business are a bit higher.
If you are well-versed in MMA, yoga, martial arts, wrestling, or boxing, you can even have a specialty section.
Hauling Truck/Large Truck Rental
Sometimes you just need someone who can haul stuff.
Moving in and out of storage, raw materials to an artist, supplies to a business or school.
A general large truck can get a lot of attention.
If you have the truck, training, and license to pick up things like car bodies, then there's even more money-making potential.
Ice Cream Shop
In many places, this is a seasonal job for sure, but who doesn't like ice cream?
A good ice cream shop is going to be extremely busy during the hottest summer days.
You can even offer some fast food options a la Dairy Queen and hit two target markets to help with the seasonality of ice cream.
This is one of those small-town business ideas that would do well near a high school or somewhere that attracts tourists, like a beach.
Check out our list of ice cream shop name ideas to give you naming inspiration for your new venture.
Junk Hauling/Junkyard Operator
Hauling junk becomes an issue in small towns or rural areas.
Sometimes there's no good option. Sometimes the options are jaw-droppingly expensive.
Haul junk, and if you have a lot of rural land not being used, you can consider running a junkyard to boot.
There's surprisingly good money in this business.
See our extensive list of ideas for junk removal business names.
Landscaping
Landscaping is hard but rewarding work.
If you love working outdoors and have an eye for details, you won't struggle to line up the clients.
Liquor Store
In some places, liquor can be sold in the grocery store. But even then, many people like the more extensive selection and knowledgeable help from a liquor store owner.
There's almost always a demand, meaning this is almost always likely to be a profitable business.
Local Blogger & YouTuber
An aspiring entrepreneur can find plenty of opportunities through sharing where they live with the online world.
Show rural life. Go in-depth into small-town life.
Not only can you make money from this, but you build skills that allow you to do more valuable freelance work.
Local Museum
Every small town has a history.
Often, a lot of local history is fascinating but almost forgotten.
Get funding from a small town community fund to create a local museum and work there. Or just straight-up create your own. It can be general or very specific.
One town used to have a Lincoln Highway museum with over 100 road signs from the 30's, 40's, 50's, and 60's that attracted plenty of attention.
The whole thing was one small building and the cared-for outdoor signs.
Local Tour Guide
What can you find in the area? Are there remains of pioneer settlements? Interesting rural cemeteries? Good fishing, hunting, or nature hike spots?
There's always something to show off, so why not become a local expert of your small town and surrounding area?
Maintenance & Home Upkeep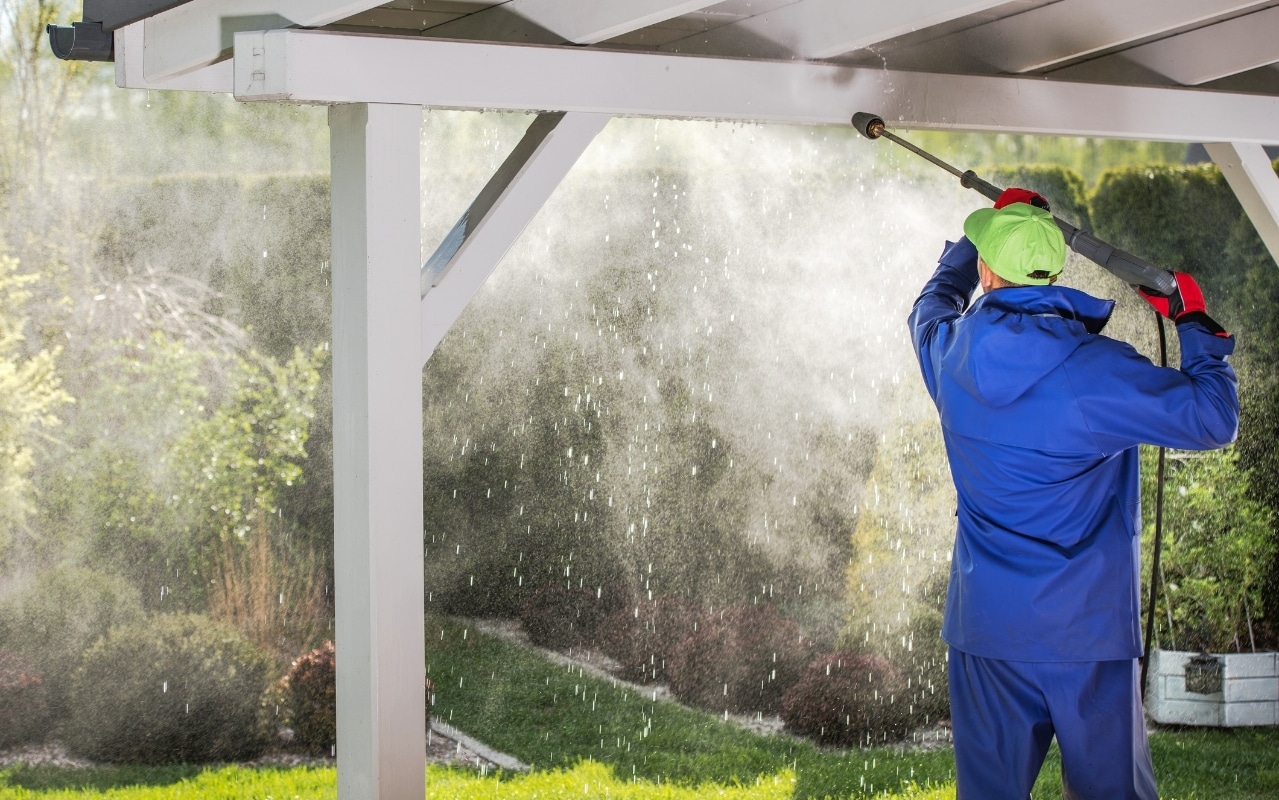 Many things don't fall under repairs that still need to be done.
If you're 80 years old and living at home, you don't want to climb up a ladder and clean clogged gutters, touch up the paint on a fence, or take apart and fix the doorknobs inside the house.
Providing maintenance services like power washing is a great way to help with local needs while building your business.
Massage
Who doesn't love a good massage?
Whether therapeutic massage, deep tissue massage, or just looking for that relaxing de-stressing time on the table, a massage business in a small town won't have trouble finding customers.
Check out our list of massage business name ideas for inspiration in naming your new venture.
Mechanic
A good mechanic is hard to find.
In many towns, even if there is already a garage or mechanic, there's often room for another (and you can get started with this list of mechanic names).
If this is your passion, it can be a great way to create a profitable small town business.
Off the Grid Power Installation
It's one thing to work with larger companies to help rural areas transition to green energy. It's another to build a reliable off-grid setup.
And if you can do that, you can do well setting up those self-sufficient farmsteads and cabins!
Online Flipper
Buy something low and sell high!
Whether it's done 100% online, via retail arbitrage, or some combination of both, you have plenty of options.
And, if you live on the outskirts of a rural small town, you may even have outbuildings for storage.
Beauty Salon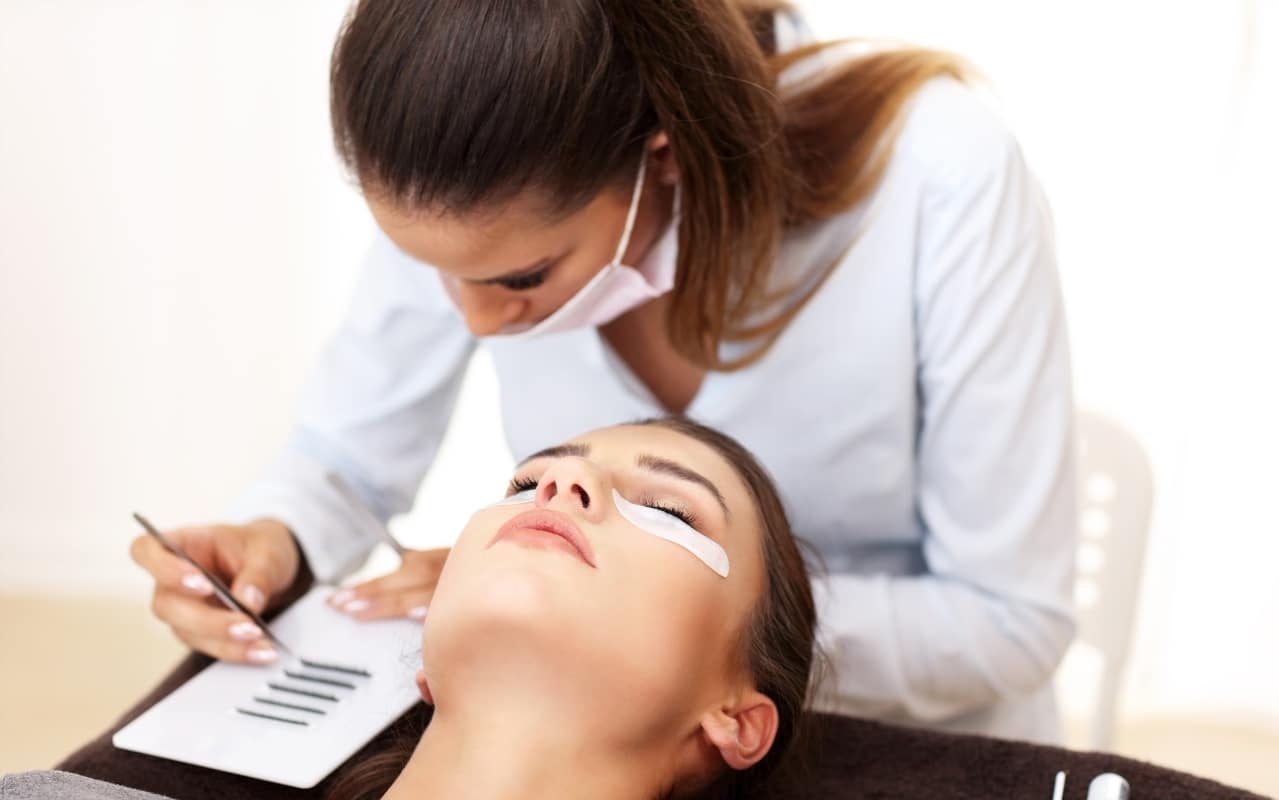 A beauty salon can be a great way to take a talent with hair makeup and skincare and turn that into a profitable small town business (check out this list of great skincare business name ideas to get inspired).
All while making your clients look and feel their best.
Second Hand Store
A second-hand store is great for thrifty shoppers who need a lot but don't want to buy new.
Used tools, decorations, sporting gear, outdoor gear - there's all kinds of potential here!
A good second-hand or thrift store will get a lot of attention.
You might even find some valuable antiques to sell online along the way!
Arcade
An arcade is great for kids and for those adults who are kids at heart.
In a small town with limited entertainment options, this can be a fun and profitable small business to open.
Take a look at our list of catchy arcade name ideas for some inspiration!
Paintball/Airsoft Store
Paintball and airsoft are wildly popular sports, and you could set up a store catering to either groups.
You can sell supplies, build your own course that players can rent out, and even add a traveling service to have games in surrounding towns during various summer weekends.
This is a business that will stick out, and that's good for the bottom line.
Personal Trainer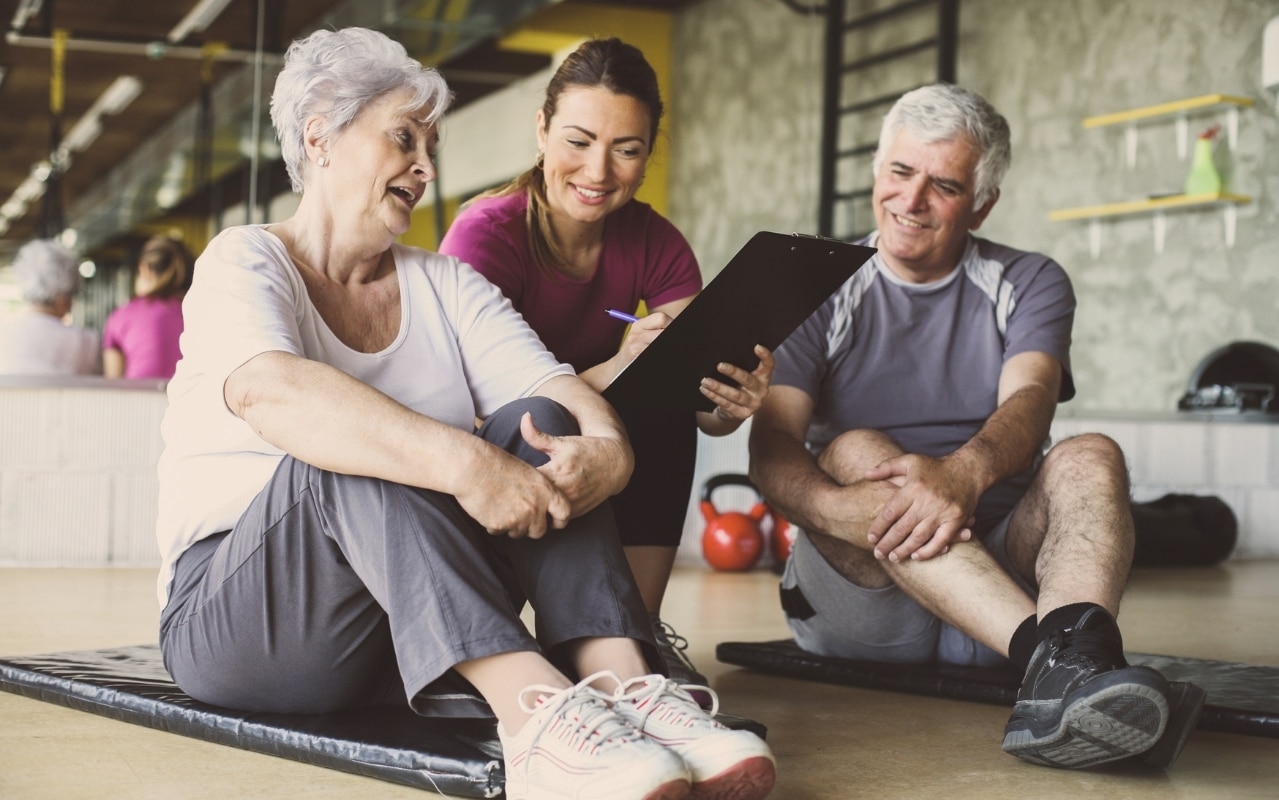 Help people get into shape, whether it's losing weight or buffing up in the weight room.
Good personal trainers are highly valued.
Pet Care
There's work watching dogs and cats for the day while their owner is off to work or putting up animals for a week or two while the owners are on vacation.
Dog walking businesses are also becoming more common (and if you're unsure how it works, we made a full walkthrough on how to start a dog walking business).
If you're an animal lover, you will love this business where you get to be surrounded by pets and paid for it.
Plumber/HVAC Services
When you need a plumber, you need a plumber.
In addition to those emergency calls, upgrading old homes to central heating and air conditioning is a big business.
Rural Revitalization Programs
It's not hard to see when a small town has been in decline for a while.
A rural revitalization program involves getting grants, government assistance, and private donations to transform rural small towns to create an appealing environment for the small business owner.
Serious money goes into helping towns to rebuild into a modern business-friendly model.
If you can help pull in the grant money and show small towns how to attract location-independent freelancers, you will have a wildly profitable business on your hands.
Pottery Store
Handmade pieces are very trendy.
Sell your pottery locally, open an Etsy store online, and make sure to hit all local and online flea markets, festivals, and other events in the area.
You could have a very profitable small business on your hands here.
Rural Internet Development Services
Infrastructure is important and woefully lacking in many rural areas.
Modern businesses need better internet to attract freelancers and other businesses, and provide more opportunities to residents already living there.
If you can build a company specializing in getting this done, you will own a good business that has plenty of work in the years ahead.
Rural Podcaster
Local radio isn't what it used to be, but everyone loves a good podcast!
Whether specializing in local topics, giving a glimpse of rural issues, or targeting a broader audience, there are still many opportunities.
It's a small town business that can have a worldwide reach.
Organic Farm
Starting an organic farm is a lot of work- it's not as easy as Stardew Valley makes it look.
However, there are opportunities for ambitious and hardworking small-town entrepreneurs.
The focus will be on local markets, farmers' markets, and contracting with restaurants looking for locally sourced produce.
Organic farming isn't easy, but you can make some good money with the small farm life (and we listed out a bunch of organic farm names here ).
Small Business Website Creation
At this point, virtually every business owner knows they need to be online - even rural small town business owners.
But knowing that and getting a good website online that works for them are two different things.
If you can build a great WordPress site with some basic SEO, you can be the go-to guy not only for your small town but potentially the entire area.
Small Engine Repair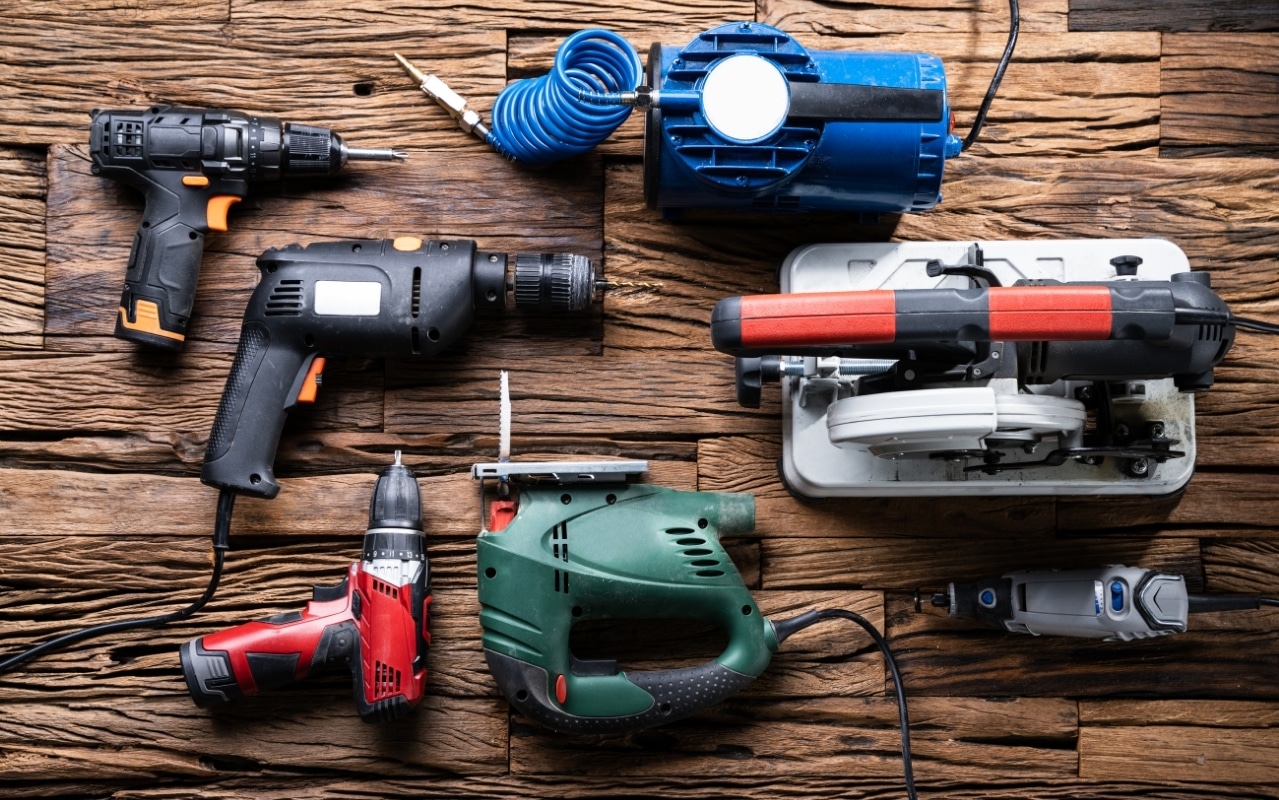 All small towns need someone who can service and repair small engines.
Products like lawnmowers, metal-bladed box fans, washer and dryer machines, kitchen appliances, weed whackers, and chainsaws often need to be fixed up.
$50-80 for a half hour's work is plenty reasonable compared to buying an entirely new machine.
Specialty Restaurant or Tavern
A small-town bar or restaurant can be a good business idea, but they can also be hard to establish (and you can always just offer SEO services for restaurants).
By specializing or having something different (sports bar - check out our list of bar name ideas, Cajun restaurant up north, etc.), you have more chance of sticking out and becoming profitable.
Sporting Goods Store
Not all small towns will be big enough for a sports store, but some will be!
Baseball, football, softball, volleyball, and basketball are always popular, and then there is target shooting and archery.
Sports are loved everywhere, and a good sporting goods store that can provide all local needs has the potential to do very well.
Start a Local Paper
Paper newspapers are not doing as well as they used to, but many small towns have online papers that are doing very well (if this interests you, check out these newspaper name ideas).
Besides getting payment from ads or businesses paying for online ad space, you might even get consistent funding from the city.
Many see the importance of having a local paper, whether printed or online.
Stock Photographer and Videographer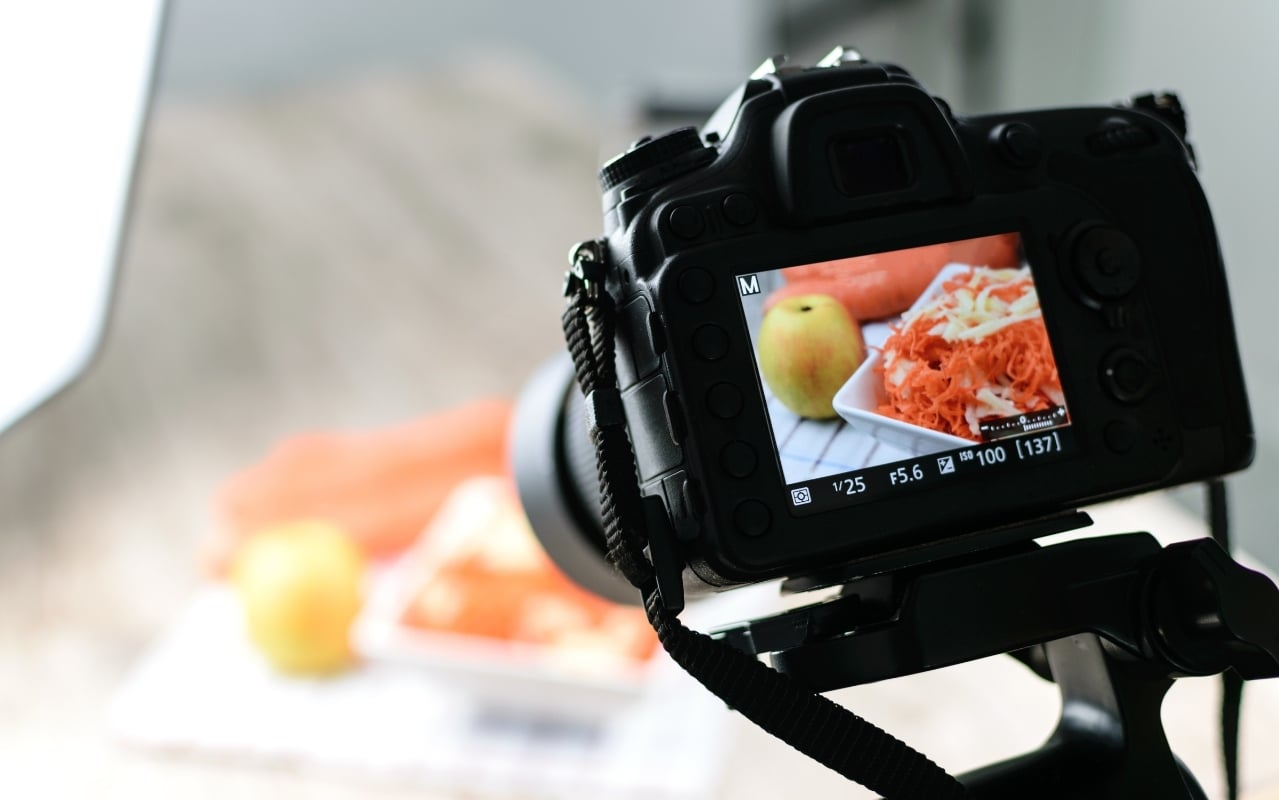 There is always a need for more stock photographers and videographers.
There are plenty of opportunities in small towns or rural areas to catch pictures of animals, landscapes, homes, people.
Good stock photos and videos sell usage rights over and over again. That's not only a good side business, but that's passive income, too.
Storage Units
Renting storage units is a great business that is reasonably hands-off after initial startup costs.
This type of thing is particularly good in spots where land is a bit cheaper.
T-Shirt Printing Company
Local schools, church groups, bowling teams, and others are always looking for good shirts.
Print t-shirts locally and learn how to sell t-shirts online to further your income.
Tiny Home Builder
Tiny homes offer an inexpensive way to get into real estate, get free from rent, and have a sellable asset.
Build and provide those homes, and you could have an impressive small town business with the room to possibly even create a tiny home community.
Tutoring Services
If you're book smart and have a knack for teaching, tutoring can be a very profitable business.
Offer online options to create an even more profitable business.
Used Clothing Store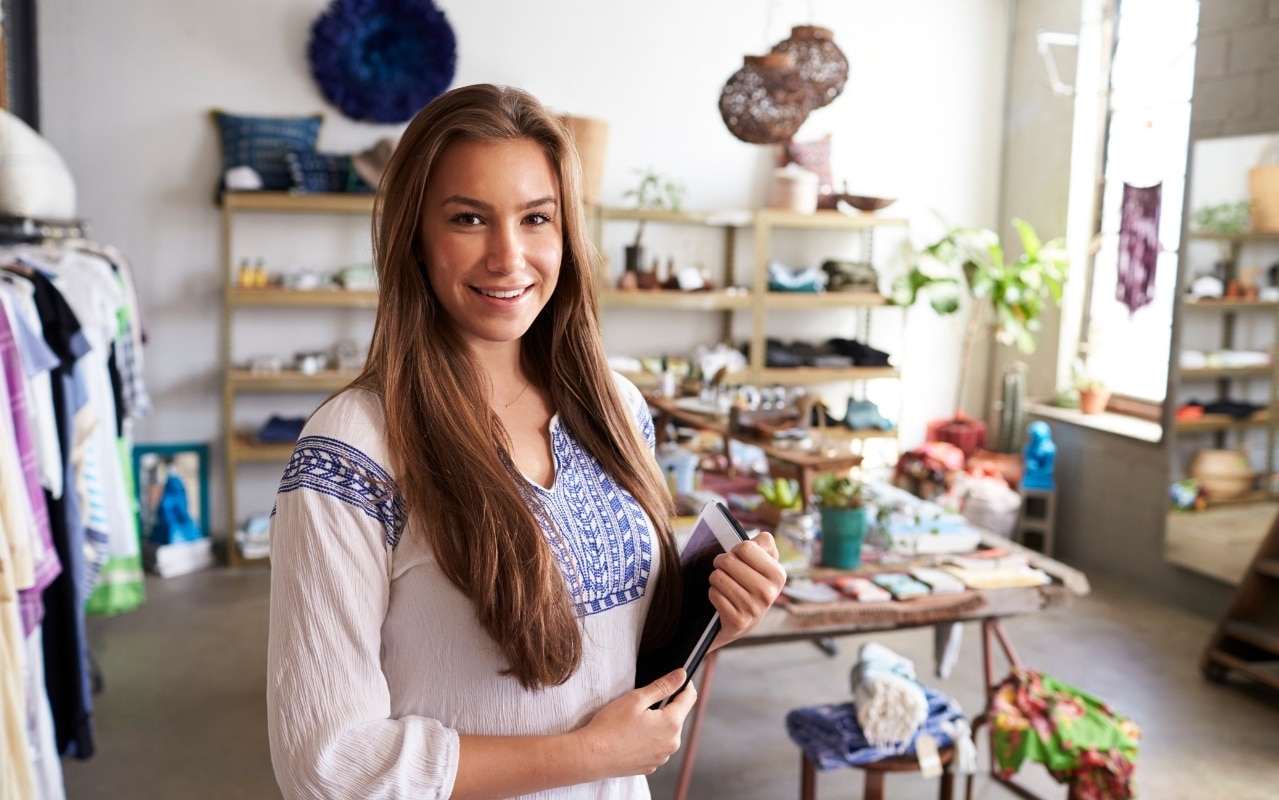 Used clothing stores are always going to have plenty of customers looking for new clothes.
There tends to be a constant stream of locals coming through, especially families with growing kids.
It's a great way to find a new home for old clothes and save them from the dump.
Vacation Check-In Services
There's a market for watching over homes while a family goes on vacation, and it doesn't always involve needing to stay there.
Often what's required is for you to feed the animals, check to make sure the house is in good shape, pick up the mail, and mow the lawn.
These are all chores that help out and make sure families aren't feeling overwhelmed when they come back home.
Virtual Assistant (VA)
Many people find becoming a VA very rewarding.
As long as you have reliable internet, this is a way to make money in a small town without taking up a job locally.
Use Technology to Your Advantage
There's no question that no matter what small business you decide to start, you need to use technology to get the most out of it.
Many businesses that struggled in small towns could have thrived with just a little online exposure.
Small rural towns have plenty to offer, and members of one town are willing to visit the right small town business just one or two towns over.
Don't overlook what a good online presence can do to turn a weak or average small town business idea into a killer one!
Best Small Town Business Ideas
You have plenty of options when it comes to building a great business in a small town.
Urban areas don't have a monopoly on hard work and getting paid for providing essential goods and services.
If you have the heart of an aspiring entrepreneur but live in a small community, don't fret.
This list is sure to give you plenty of ideas for your next profitable local business!
Ps. Take a look at our list of 1051 convenience store name ideas - we cover all sorts of businesses!
Ever thought of a new name for your village? It could be a way to revive your town and attract tourists. Take a look at our great list of village name ideas for some inspiration!
Want to learn step-by-step how I built my Niche Site Empire up to a full-time income?
Yes! I Love to Learn
Learn How I Built My Niche Site Empire to a Full-time Income
How to Pick the Right Keywords at the START, and avoid the losers
How to Scale and Outsource 90% of the Work, Allowing Your Empire to GROW Without You
How to Build a Site That Gets REAL TRAFFIC FROM GOOGLE (every. single. day.)
Subscribe to the Niche Pursuits Newsletter delivered with value 3X per week