1,001 Creative Grocery Store Name Ideas to Boost Business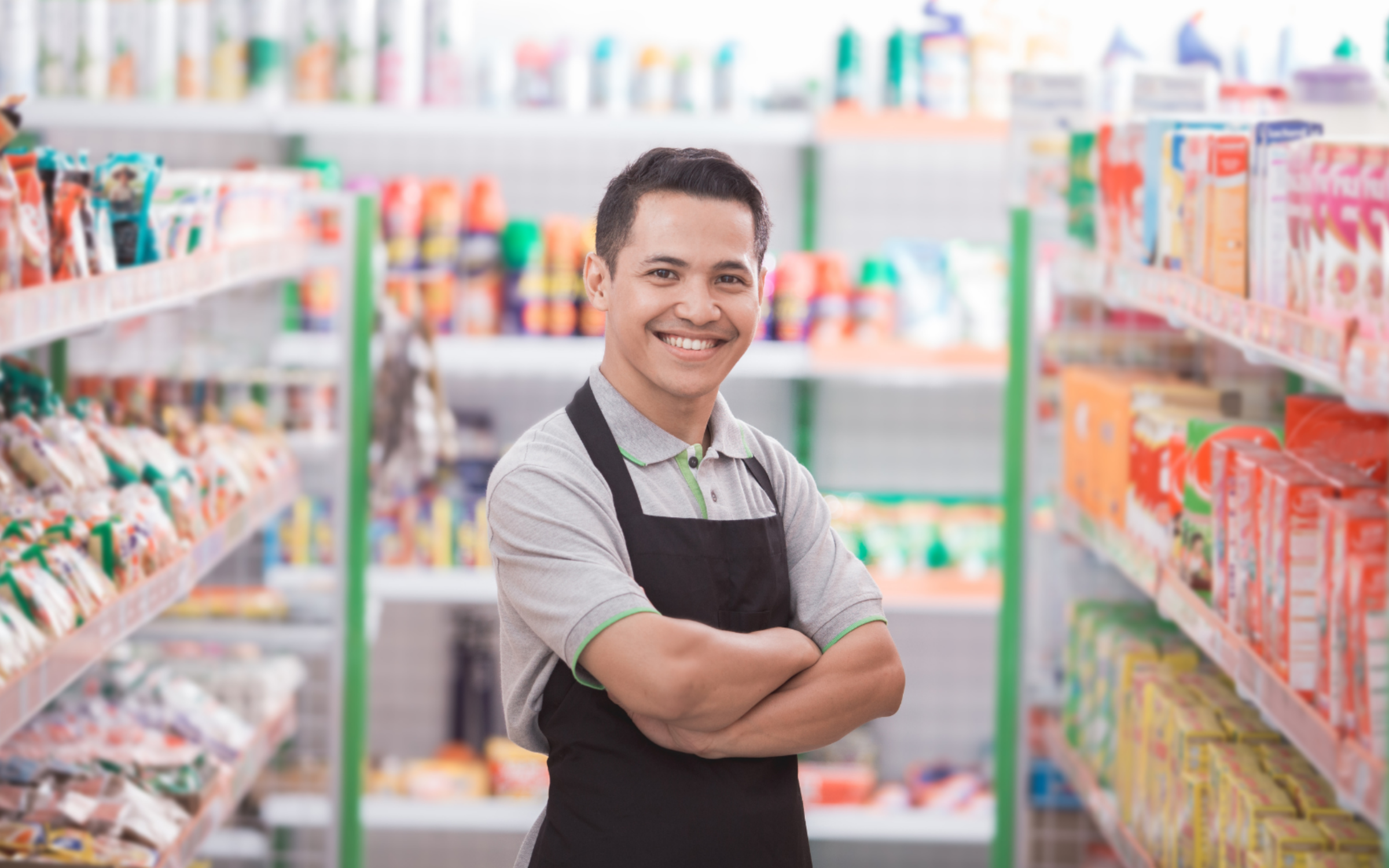 When you buy something through one of the links on our site, we may earn an affiliate commission.
Enjoy a world of creativity and business brilliance with our ultimate list of catchy grocery store name ideas! Whether you're starting an organic haven or a vibrant ethnic market, we've got you covered.
Dive into names like "GreenHarvest Market" and "SalsaSensation Store" that capture the essence of your store. We've also distilled essential dos and don'ts to ensure your name becomes a brand powerhouse.
Avoid pitfalls, find inspiration, and craft a name that resonates with your audience. Your dream grocery store name is just a click away!
Asian Grocery Store Name Ideas
Oriental Delights Market
AsiaFresh Supermart
Golden Harvest Pantry
Spice & Rice Bazaar
Bamboo Grove Market
Eastern Essence Emporium
Lotus Blossom Foods
Silk Road Market
Dragon Mart Provisions
Kimchi Corner Store
Saffron Seas Grocery
Zenith Asian Pantry
Jade Valley Market
Sushi Savvy Mart
Saigon Spice Emporium
Eastern Treasures Grocery
Blossom Bazaar
Noodle Nirvana Mart
Red Lantern Pantry
Tokyo Taste Market
Oriental Oasis Grocery
Curry Cove Foods
Bamboo Bridge Mart
Pearl Pacific Provisions
Spice Route Supermart
Imperial Ingredients
Miso Magic Market
Asia Harvest Grocers
Lotus Leaf Pantry
Bamboo Basket Bazaar
Golden Dragon Mart
Thai Treasure Trove
Ming Dynasty Foods
Seoul Street Market
Eastern Exotics Grocery
Wok & Roll Supermart
Silk Strand Pantry
Lantern Glow Market
Spice Haven Grocers
Bamboo Forest Foods
Chopsticks Choice Mart
AsiaWonders Emporium
Dragonfly Delights Market
Lotus Petal Pantry
Pepper & Plum Bazaar
Eastern Aromas Grocery
Kimono Kitchen Mart
Orchid Oasis Supermart
Szechuan Spice Market
Bamboo Breeze Grocers
Ruby Rice Pantry
Tea House Treasures
Saigon Street Market
Far East Flavors Mart
Oriental Elegance Grocery
If you are going to specialize in selling rice, take a look at our list of ideas for rice brand names.
Bargain Grocery Store Names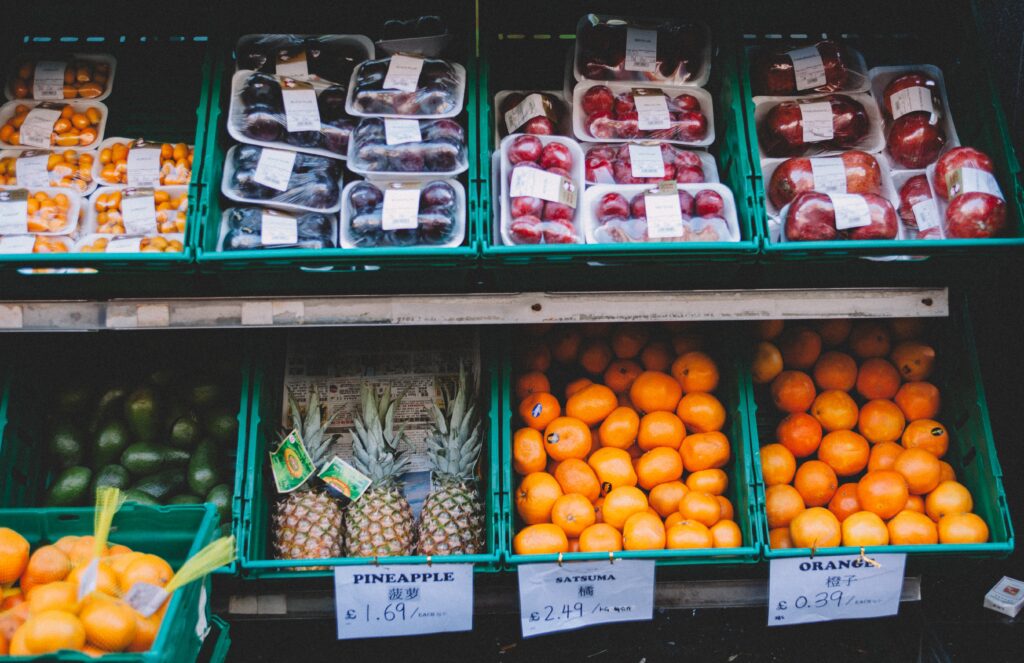 ThriftMart Groceries
BudgetBask Market
Discount Delights Depot
FrugalFare Foods
ValueVault Supermart
Pennywise Pantry
EconoChoice Emporium
BargainBin Grocers
CutRate Corner Store
SavvySpend Market
DealDove Foods
DollarDash Depot
LowCost Luxuries
Discount Dynasty Mart
PricePulse Pantry
ThriftTreasure Emporium
CheapChow Grocers
Budget Bliss Bazaar
FrugalFind Supermart
ValueVista Market
PennyPinch Pantry
EconoEssence Depot
BargainBox Foods
AffordableAisle Emporium
Discount Haven Grocers
ThriftyTaste Market
PricePoint Provisions
BudgetBasket Bazaar
SaveMore Supermart
FrugalFinds Foods
ValueVortex Market
DealDriven Depot
PennySaver Pantry
EconoEats Emporium
BargainBonanza Grocers
DiscountDelish Mart
SmartSpend Supermart
SaveAisle Foods
BudgetBite Market
ValueVibe Emporium
ThriftyTrove Grocers
DealDestiny Mart
CostCut Corner Store
BudgetBuy Bazaar
FrugalFeast Supermart
ValueVenture Market
DiscountDish Depot
DollarDelights Emporium
BargainBasics Grocers
SmartSavings Mart
PricePlunge Pantry
EconoEpic Emporium
ThriftTrail Market
CutCost Corner Store
ValueVariety Grocers
Catchy Names
FreshFusion Market
FlavorFiesta Foods
GourmetGalaxy Grocers
CraveCraft Corner
EpicureanEmporium
MarketMarvels
SavorySymphony Mart
TasteTrove Grocery
CulinaryCanvas
FusionFlavors Depot
DelishDiscoveries
PalatePleasure Mart
EpicureEdge Market
CraveCraze Corner
TasteBudBazaar
GourmetGala Grocers
FlavorVerse Mart
CulinaryCharm
YumYield Emporium
TastyTraverse
EnrichedEats Mart
CraveCircuit Market
TasteTrail Grocery
FlavorFable Foods
DelightfulDish Mart
EpicureanEssence
SavorySensation
FlavorFinesse Market
GourmetGrid Grocery
CraveCulture Corner
TasteHaven Mart
PalatePulse Pantry
EpicureanElegance
DelectableDreams
SavorSculpt Market
TasteSymmetry
FlavorFusion Foods
CulinaryCrafter
GourmetGrove Mart
CraveCulmination
DelightfulDestiny
EpicureanExpanse
FlavorfulFindings
TasteQuest Market
SavorSpectrum
CulinaryCurate
GourmetGateway
CraveCanvas Mart
PalatePath Grocery
DelectableDine
EpicureanEcho
FlavorHarbor Market
SavorySoul Foods
TasteTrailblaze
GourmetGem Mart
Convenience Store Names
QuickPick Market
EasyShop Corner
SwiftServe Mart
SnapShop Store
ExpressEase Emporium
GrabGo Market
SpeedyMart Corner
HandyHaven Store
RapidRetail Emporium
ReadyReach Market
SwiftStop Corner
SnapSolutions Store
QuickEase Emporium
EZShop Market
InstantMart Corner
RapidRun Store
SpeedySelect Emporium
QuickCatch Market
HandyHub Corner
SnapSatisfy Store
EZGrab Emporium
ExpressEssentials
RapidResponse Market
SwiftSupply Store
InstantImpact Mart
QuickChoice Emporium
HandyHalt Market
EZServe Store
ReadyRefresh Mart
SnapStock Emporium
SpeedySolutions
RapidRelief Market
ExpressEaze Store
InstantInnovate Mart
QuickCove Emporium
EZAccess Store
SwiftSwipe Mart
HandyHarbor Emporium
SnapShoppe Store
ReadyRapid Mart
SpeedySpree Emporium
QuickQuest Store
InstantInvest Mart
EZEmporium Corner
ExpressEnsemble
SnapSupply Store
RapidRetail Mart
SwiftServe Emporium
HandyHive Corner
QuickQuench Store
EZExchange Emporium
SpeedyStack Market
ReadyRush Store
SnapSelect Emporium
InstantIntegrate
Cool Names
UrbanHarvest Market
TrendyTaste Mart
ChillChoice Grocery
HipHaven Corner
FreshFusion Emporium
GrooveGourmet Store
Vibes & Vittles
ZenithZest Market
EpicEats Emporium
ChicChow Corner
TrendTrove Grocery
StellarSavor Mart
CoolCuisine Corner
UrbanEpicure Emporium
ZenFlavor Market
HipBite Mart
VibrantVoyage Grocery
FreshFunk Emporium
GrooveGusto Market
TrendyTidbits Mart
UrbanEats Emporium
CoolCrave Corner
ZenithZing Market
EpicEnsemble Store
ChillChow Emporium
VibrantVibe Mart
FreshFusion Corner
TrendyTreats Store
HipHarvest Emporium
ZenZest Mart
StellarSips Corner
GrooveGrove Emporium
UrbanUmami Mart
CoolCraze Store
VibrantVista Market
EpicElegance Emporium
ZenithZen Corner
ChillCulinary Mart
FreshFunky Emporium
GrooveGala Market
TrendyTaste Corner
UrbanUtopia Mart
CoolConcoct Emporium
VibrantView Market
HipHarvest Corner
EpicEpicure Mart
ZenZing Emporium
StellarSustenance
GrooveGusto Corner
TrendyTidbits Mart
UrbanUplift Emporium
CoolCuisine Mart
VibrantVoyage Emporium
FreshFunk Market
GrooveGourmet Corner
Co-op Grocery Store Name Ideas
UnityHarvest Market
CommunityCraze Mart
Co-opCorner Grocers
CollaborativeCuisine
MutualMarketplace
CollectiveChoice Mart
TogetherTaste Emporium
ShareShop Grocery
JointJourney Market
Co-opConnection Mart
CommunityCrave Corner
CollaborativeCart
UnityUtopia Emporium
MutualMingle Mart
Co-opCompass Grocery
TogetherTable Market
CollectiveChow Mart
ShareableSavor Emporium
JointJoy Corner
CommunityChoice Mart
CollaborativeCupboard
UnityUprise Emporium
MutualMix Market
Co-opCrafter Corner
TogetherTreasures
ShareShelf Emporium
JointJunction Mart
CommunityCart Market
CollaborativeCulinary
UnityUnite Emporium
MutualMorsel Mart
Co-opCulmination
TogetherTidbits Market
ShareSavor Emporium
JointJubilee Mart
CommunityCrafter
CollaborativeCove
UnityUrbane Market
MutualMingle Emporium
Co-opCompanion Mart
TogetherTaste Corner
ShareableStash
JointJourney Emporium
CommunityCollab Mart
CollaborativeCuisine
UnityUnison Market
MutualMix Corner
Co-opCollective Mart
TogetherTable Emporium
ShareShop Market
JointJoy Emporium
CommunityConnection
CollaborativeCart Mart
UnityUplift Corner
MutualMarketplace
Creative Names
WhimsiMart Market
EnigmaEats Emporium
Kaleidoscope Corner
ArtiFlavor Foods
WonderWorld Mart
EclecticEdibles
CulinaryCanvas Emporium
FusionFantasy Market
CurioCuisine Corner
ImagiFresh Emporium
PuzzlEats Mart
PalettePantry
Whirlwind Market
GastronoQuest
InfiniteInnovate
MosaicMunch Mart
Synthetaste Emporium
QuirkCuisine Corner
IllusionEats Mart
VisionVittles Market
RiddleRations Emporium
FlavorFusion Corner
SpectrumSpice Mart
EnchantEats Emporium
WhimsiCulinary
MirageMart Market
FantasiaFare
ArtiAppetite Emporium
EvokeEdibles Mart
DreamDine Corner
KaleidoKitchens
FusionFables Market
CuriousCrave
WonderWeave Emporium
ImagiGourmet Mart
PuzzlPantry Market
PalettePalate
WhirlwindWonders
Gastronomix Emporium
InfiniteIngestibles
MosaicMunchies
Synthetaste Corner
QuirkQuisine Emporium
IllusionEats Mart
VisionVoyage Market
RiddleRations Corner
FlavorFrenzy Emporium
SpectrumSavor Mart
EnchantEpicure
WhimsiFlavors Market
MirageMingle Mart
FantasiaFusion
ArtiAromas Emporium
EvokeEats Corner
DreamDelish Mart
Cute Grocery Store Name Ideas
SweetSprout Market
FluffyFoods Emporium
CuddleCart Corner
LittleLarder Mart
TinyTaste Treats
DarlingDeli Emporium
CozyCuisine Corner
WhiskerWagon Mart
PetalPantry
Pint-Sized Provisions
SnuggleShelf Market
WeeWonders Emporium
BittyBite Corner
FurryFeast Mart
CutesyCulinary
PetitePickings Market
Pipsqueak Pantry
FluffballFare Emporium
LittleLunch Corner
IttyBitty Mart
SweetCheeks Treats
TinyTummy Emporium
CuddleCuisine Corner
CozyChow Mart
LittleLarder Pantry
WhiskerWhimsy Market
PetalPlate Emporium
SnuggleSnack Corner
WeeWander Mart
BittyBites Treats
FurryFlavor Emporium
CutesyCooking Mart
Pint-SizedPantry
DarlingDine Market
PetitePlates Emporium
PipsqueakPickings
FluffballFusion Corner
LittleLunchbox Mart
IttyBittyBite
SweetSmiles Emporium
TinyTaste Corner
CuddleCulinary Mart
CozyCravings Emporium
WhiskerWhiff Market
PetalPantry Corner
SnuggleSavor Emporium
WeeWonder Mart
BittyBake Treats
FurryFeasts Emporium
CutesyCuisine Mart
Pint-SizedPalate
DarlingDish Emporium
PetiteProvisions
FluffballFlavor Mart
LittleLarder Corner
Fun Names
HappyHarvest Mart
GrooveGroceries
PlayfulPantry
JoyfulJunction Market
WhimsiWee Foods
LivelyLarder Mart
FrolicFresh Corner
MirthfulMunch Market
CheerfulChow Emporium
GroovyGourmet
SunnySustenance
BlissfulBasket Mart
FunFlavor Finds
QuirkyQuick Mart
ZestfulZing Market
JollyJourney Emporium
MerryMorsels Mart
GleeGroceries
FrolicsomeFare
PlayfulPalate Mart
JoyRideMarket
WhimsiWell Mart
LivelyLunchbox
HappyHarbor Emporium
GrooveGusto Mart
SunnySavory
BlissBites Emporium
FunFusionMarket
QuirkyQuest Mart
ZestfulZest
FrolicsomeFeast
JollyJumble Emporium
MerryMingle Mart
GleeGourmet
PlayfulPlates
JoyfulJunction Mart
WhimsiWonders Emporium
LivelyLarder Mart
GrooveGusto
SunnySavors Emporium
BlissfulBazaar
FunFlavor Mart
QuirkyQuench Emporium
ZestfulZest Corner
FrolicFresh Mart
JollyJourney Emporium
MerryMingle Corner
GleeGroove Mart
PlayfulPantry Market
JoyfulJunction Emporium
WhimsiWell Mart
LivelyLunchbox Market
GrooveGroceries Emporium
SunnySavory Mart
BlissBites Corner
High End Grocery Store Name Ideas
OpulentChoice Market
PrestigeProvisions
LuxeHarvest Emporium
GourmetGalleria
EliteEdibles Market
NobleNourish Corner
RegalReserve Emporium
ExquisiteEats Mart
PoshPantry Market
GrandeurGroceries
AffluentAppetite
SumptuousSelects
OpalCuisine Mart
EleganceEmporium
PrestigePalate
LuxeLarder Mart
GourmetGaze
NobleNosh Emporium
RegalReplenish Mart
ExquisiteEpicure
PoshPalate Emporium
GrandeurGourmet
AffluentAisle Mart
SumptuousSavor Emporium
OpulentOfferings
EpicureanEnsemble
EpicureanEssentials
PrestigePantry Emporium
LuxeLounge Mart
GourmetGallery Market
EliteEats Emporium
NobleNectar Mart
RegalRendezvous
ExquisiteExpanse
EleganceEnclave
PoshProvisions Emporium
GrandeurGastronomy
AffluentAroma Market
SumptuousSupplies
OpalOpulence Emporium
PoshPantry Prestige
NobleNectar Emporium
RegalRituals Mart
ExquisiteEntrees
GourmetGems Market
LuxeLavish Emporium
EliteEpicurean Market
OpulentOrchard
PrestigePalate Emporium
SumptuousStocks Mart
GrandeurGroves
AffluentAppetizer
EleganceEmpire Emporium
GourmetGrove Market
NobleNourishment
Indian Grocery Store Names
SpiceLand Market
CurryCorner Grocers
SaffronSands Emporium
GaramMasala Mart
NamasteNook Store
MasalaMarketplace
BazaarBounty Grocers
ChaatCharm Emporium
RajaRations Mart
TurmericTrove Store
AromaAisle Market
MaharajaMart Grocers
SariSpices Emporium
JaiJalpan Store
BollywoodBazaar
TandooriTreasures Mart
RangoliRhythms
SpiceSensation Emporium
MehendiMart Store
NamkeenNest Market
ChaatChic Grocers
TajTaste Emporium
RajaRasoi Mart
BiryaniBounty Store
CurryCraft Market
MaharaniMart Grocers
SariSavor Emporium
GheeGlory Mart
BollywoodBowl Store
TandooriTrails Market
RangoliRustle
SpiceSplendor Emporium
MehendiMagic Mart
NamkeenNook Store
ChaatCraze Market
TajTantalize Emporium
RajaRice Mart
BiryaniBliss Store
CurryCrest Market
MaharajaMingle Emporium
SariSpice Store
GheeGrove Mart
BollywoodBites Emporium
TandooriTemple Market
RangoliRadiance
SpiceSymphony Mart
MehendiMagic Emporium
NamkeenNest Store
ChaatCharm Market
TajTrove Mart
RajaRituals Emporium
BiryaniBounty Store
CurryCraft Market
MaharaniMart Mart
SariSavor Emporium
GheeGlory Store
Korean Grocery Store Names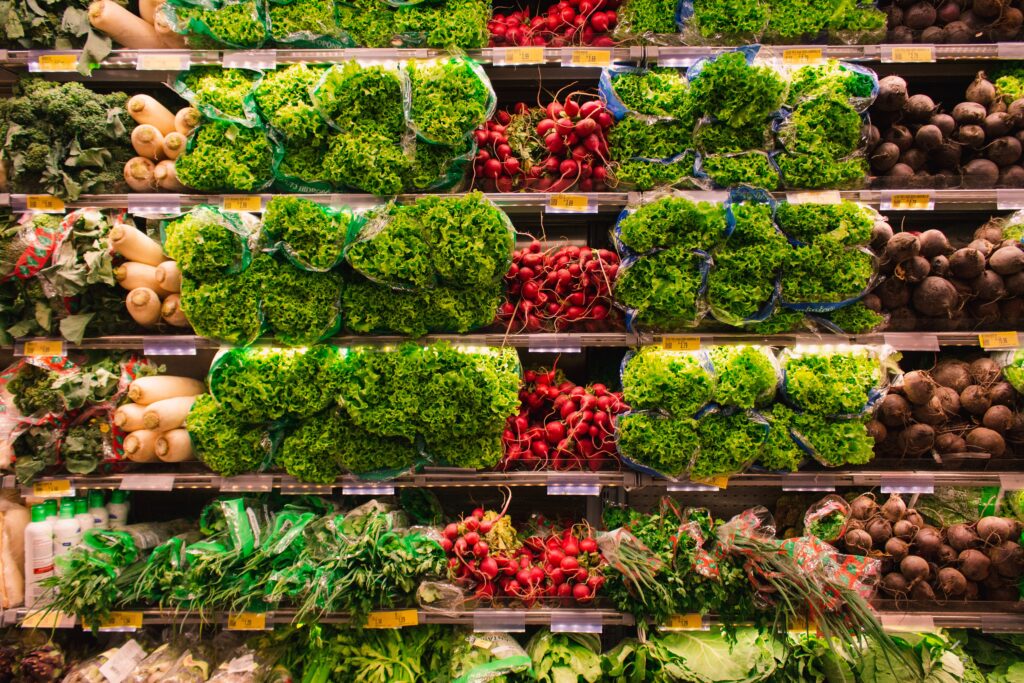 KimchiKorner Market
SeoulSavories Grocers
HanbokHarvest Mart
GochujangGoods Emporium
BibimbapBounty Store
K-PopKartel Market
BulgogiBoutique
GangnamGroceries
SsamSensation Mart
HanjiHaven Emporium
KimbapKaleidoscope
SeoulfulSelects
JjigaeJunction Market
GimbapGalaxy Grocers
SojuShop Store
HanbokHues Emporium
BibimBreeze Mart
KimchiCraze Market
K-Delight Depot
BulgogiBonanza
GangnamGourmet
JapchaeJunction Market
HanjiHarbor Emporium
GochujangGalore
KimchiKale Mart
K-FoodFiesta Store
HanbokHues Emporium
BibimBlast Market
SeoulSensations
BulgogiBarn
GangnamGlory Mart
JjigaeJewels Store
GimbapGalore Market
SojuSavor Emporium
HanjiHarvest
KimchiKulture Mart
K-CuisineKaleidoscope
SeoulfulSavories
BibimBoutique Market
GochujangGroves Emporium
BulgogiBarn
GangnamGrocery
JjigaeJewels Market
KimchiKorner Emporium
K-FlavorFiesta
HanjiHarbor Mart
GimbapGalore
SeoulSavor Emporium
BibimBazaar Market
K-TasteTreasures
GangnamGusto Mart
JapchaeJewels Store
KimchiKulture Market
HanbokHues Emporium
GochujangGaze
BulgogiBlast Store
Latin Grocery Store Name Ideas
SaboresLatinos Market
SalsaSabor Emporium
CasaCulinaria Mart
PuebloPantry Store
TropicTaste Market
AmigoAisle Emporium
VivaVittles Mart
SaborSensations Store
CalienteCuisine Market
FiestaFoods Emporium
RumbaRations Mart
BodegaBounty Store
CocinaCultura Market
SonrisaSupplies Emporium
LatinFlavors Mart
PuraPassion Store
MercadoMingle Market
SalsaSplendor Emporium
AmistadAppetite Mart
TropiGrooves Store
SaborSecrets Market
CalorCraze Emporium
FiestaFeast Mart
RumbaRituals Store
BodegaBonanza Market
CocinaCachet Emporium
SonrisaSpice Mart
LatinLuxury Store
PuraPalate Market
MercadoMagic Emporium
SalsaShindig Mart
AmistadAromas Store
TropiTreasures Market
SaborSupreme Emporium
CalorCuisine Mart
FiestaFresco Store
RumbaRendezvous Market
BodegaBloom Emporium
CocinaCharm Mart
SonrisaSavory Store
LatinLavish Market
PuraPalate Emporium
MercadoMingle Mart
SalsaSavor Store
AmistadAppetite Market
TropiTreasures Emporium
SaborSplendor Mart
CalorCraze Store
FiestaFinds Market
RumbaRituals Emporium
BodegaBloom Mart
CocinaCachet Store
SonrisaSpice Market
LatinLuxury Emporium
PuraPassion Mart
MercadoMagic Store
Mexican Grocery Store Names
SaboresMexicanos Market
FiestaFare Emporium
CasaComida Mart
TropicTaste Market
AmigoAisle Emporium
SaborSensations Store
CalienteCuisine Market
PicantePalate Emporium
BodegaBounty Mart
CocinaCultura Store
SonrisaSupplies Market
MexiFlavors Emporium
PuraPassion Mart
MercadoMingle Store
SalsaSplendor Market
AmistadAppetite Emporium
TropiTreasures Mart
FiestaFeast Store
RumbaRituals Market
JalapenoJoy Emporium
BodegaBonanza Mart
CocinaCachet Store
TortillaTaste Market
SonrisaSpice Emporium
MexiMagic Mart
SalsaShindig Market
AmistadAromas Emporium
TropiTreasures Mart
GuacamoleGusto Store
FiestaFresco Market
RumbaRendezvous Emporium
EnchiladaEssence Mart
BodegaBloom Store
CocinaCharm Market
QuesoQuirk Emporium
SonrisaSavory Mart
MexiMarvel Store
MercadoMagic Market
SalsaSavor Emporium
AmistadAppetite Mart
TamaleTaste Market
FiestaFiesta Emporium
RumbaRituals Mart
BodegaBloom Store
SaborSensation Market
CocinaCachet Emporium
SonrisaSpice Mart
MexiMingle Store
SalsaSupreme Emporium
TacoTaste Market
PiquantePantry Emporium
MariachiMart Store
EnchiladaEmporium Market
BajaBite Mart
MexiMix Emporium
OleMexican Market
Middle Eastern Grocery Store Names
SoukSpices Market
OasisOrchard Emporium
FalafelFiesta Mart
BazaarBites Store
SultanSavory Market
ShawarmaShores Emporium
DesertDelights Mart
MezzeMingle Store
SpiceSouq Market
BaklavaBoutique
MedleyMarketplace
HummusHaven Mart
PitaPalate Store
MysticMezze Market
DuneDelicacies
OliveOasis Mart
Za'atarZen Emporium
CouscousCorner Store
FalafelFlavors Market
SpiceSerenity Mart
SoukSavor Emporium
ArabianAisle Store
BazaarBliss Market
ShawarmaShine Mart
OasisOdyssey Emporium
DesertDine Market
MezzeMagic Mart
MedleyMosaic Store
SultanSavor Market
HummusHarmony Emporium
PitaPassion Mart
SpiceSpectrum Store
MysticMingle Market
OliveOasis Emporium
BaklavaBreeze Mart
Za'atarZen Store
ArabianAroma Market
FalafelFusion Emporium
SoukSerenade Mart
BazaarBounty Store
ShawarmaShack Market
OasisOpulence Emporium
DesertDelights Mart
MezzeMingle Store
SpiceSavor Market
MedleyMagic Emporium
SultanSensation Mart
HummusHeaven Store
PitaPalace Market
MysticMezze Emporium
OliveOasis Mart
BaklavaBliss Store
Za'atarZen Market
ArabianAppetite Emporium
FalafelFiesta Mart
SoukSplendor Store
Online Grocery Store Name Ideas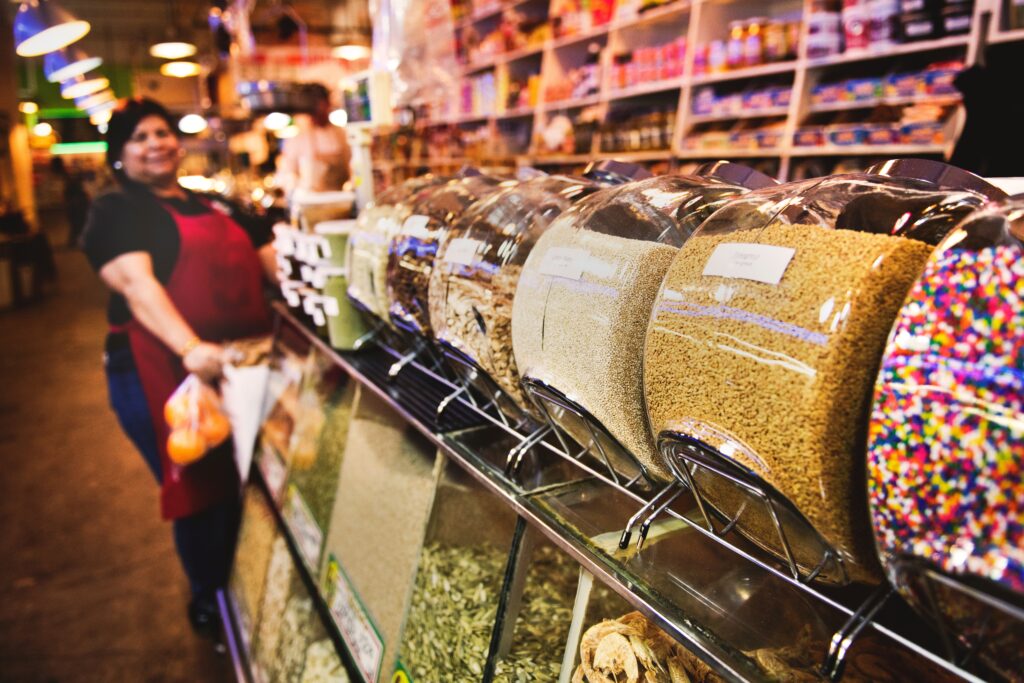 EasyEats Online Market
GrocerEase Online Market
QuickCart Emporium
VirtualVittles Store
WebWellness Market
SwiftSupply Emporium
CyberCuisine Cart
ClicknCook Market
InstantIngestibles
DigitalDine Emporium
GrocerOnline Market
SnapnSavor Store
VirtualVegetables Emporium
QuickQuench Cart
WebWonderful Market
SwiftSelects Emporium
E-Grocery Emporium
CyberChef Cart
InstantIndulgence
GrocerWeb Market
FreshFusion Online
E-QuickCart Emporium
WebWellness Market
SwiftSupplies Emporium
CyberCulinary Cart
GrocerClick Market
InstantIngestibles
FreshPicks Online Emporium
VirtualVeggies Emporium
QuickQuench Cart
ClicknCook Market
SwiftSelects Emporium
E-Grocer Emporium
CyberChef Cart
FreshFusion Online
EasyEats Online Market
QuickCart Emporium
WebWellness Market
SwiftSupplies Emporium
CyberCuisine Cart
GrocerOnline Market
CyberMarketplace Emporium
VirtualVegetables Emporium
InstantIndulgence
GrocerWeb Market
WebWonderful Market
E-QuickCart Emporium
SwiftSelects Emporium
CyberCulinary Cart
ClicknCook Market
E-Groceries Emporium
FreshFusion Groceries
EasyEats Online Market
QuickCart Emporium
WebWellness Market
CyberChef Cart
Learn more about how to start a delivery business (including groceries) here!
Organic Grocery Store Names
GreenHarvest Market
PurePantry Emporium
FreshFields Mart
EarthyEats Store
OrganicOasis Market
NatureNourish Emporium
GreenGroves Mart
WholesomeWonders Store
GardenGoodness Market
PurelyProduce Emporium
FreshFare Mart
EcoEdibles Store
VerdantVillage Market
NaturalNutrition Emporium
GreenGourmet Mart
EarthlyEssence Store
Organically Yours Market
NutriNature Emporium
HarvestHaven Mart
BioBites Store
GreenLeaf Market
FreshFlavors Emporium
Nature'sNook Mart
OrganicOpulence Store
GreenGrocer Market
PurePicks Emporium
FreshFusion Mart
WholesomeWeave Store
GardenGrace Market
PurelyPlants Emporium
FreshHarvest Mart
EcoEssentials Store
VerdantVista Market
NaturalNectar Emporium
GreenGlow Mart
EarthyEats Store
Organically Yours Market
NutriNature Emporium
HarvestHaven Mart
BioBites Store
GreenLeaf Market
FreshFlavors Emporium
Nature'sNook Mart
OrganicOpulence Store
GreenGrocer Market
PurePicks Emporium
FreshFusion Mart
WholesomeWeave Store
GardenGrace Market
PurelyPlants Emporium
FreshHarvest Mart
EcoEssentials Store
VerdantVista Market
NaturalNectar Emporium
GreenGlow Mart
EarthyEats Store
Supermarket Name Ideas
MegaMart Supermarket
UrbanChoice Grocers
PrimePantry Market
CitySavings Supermarket
EverydayEmporium
MetroFresh Market
SelectStocks Supermarket
TownSquareGrocers
EssentialEats Market
CentralMart Supermarket
MarketHub Grocers
CityCornerStore
FreshFare Market
MetroMingle Supermarket
TopTierGrocers
UrbanHarvest Market
ChoiceCrest Supermarket
CityCenterMart
NeighborlyNeeds Market
MarketSquare Supermarket
MetroMunch Grocers
MainStreetMart
SuperSelect Supermarket
UrbanGroves Market
CityFresh Grocers
PrimeProvisions Supermarket
MarketVibe Mart
FreshFusion Supermarket
MetroMix Grocers
CentralCraze Market
UrbanHarbor Supermarket
MarketMingle Grocers
EssentialEmporium
ChoiceCity Supermarket
FreshFields Mart
MetroBlend Grocers
TownCenterMarket
PrimePantry Supermarket
CityCornerGrocers
EverydayEmpire Market
UrbanMix Supermarket
SelectStocks Grocers
MarketSquare Mart
CentralChoice Supermarket
MetroHarvest Grocers
TopTierMarket
UrbanEssentials Supermarket
CitySelect Grocers
NeighborlyNook Market
MarketVibe Supermarket
MetroFresh Grocers
MainStreetEmporium
SuperSelect Market
UrbanHarvest Grocers
CityFresh Supermarket
ChoiceCrest Mart
EssentialEats Grocers
MarketHub Supermarket
CentralMart Grocers
Dos and Don'ts When Choosing Grocery Store Name Ideas
Choosing among grocery store name ideas is an exciting step towards establishing your business's identity. Here are some key dos and don'ts to consider as you embark on this creative journey:
Dos:
Reflect Your Values: Choose a name that aligns with your store's values, whether that's promoting health, sustainability, or community engagement. A name with meaning will resonate with your target audience.
Keep It Memorable: Opt for a name that's easy to remember and spell. This helps customers find you online and share your store with others effortlessly.
Tell Your Story: Infuse your store's story or mission into the name. This can help customers connect on a deeper level and understand what makes your grocery store special.
Think About Versatility: A versatile name can accommodate future expansions or shifts in your business focus. Avoid names too specific to a single product or location.
Consider Wordplay: Clever wordplay or puns can add a touch of creativity and make your name more memorable. Just ensure they're easy to understand and not too obscure.
Check Availability: Before falling in love with a name, make sure it's available as a domain name on Namecheap and on social media platforms. Consistency across platforms is crucial for online visibility.
Engage Your Audience: Consider involving your community in the naming process. You can hold a naming contest or gather feedback from friends, family, and potential customers.
Don'ts:
Avoid Obscurity: While unique names can stand out, overly complex or obscure names might confuse customers or make it hard for them to find you.
Don't Limit Growth: Names that focus too narrowly on one product or location could hinder your business's growth potential in the future.
Steer Clear of Trends: While trendy names might seem appealing, they can quickly become outdated. Choose a name that will stand the test of time.
Mind Cultural Sensitivity: If your store targets a diverse audience, ensure the name isn't inadvertently offensive or insensitive in any language or culture.
Skip the Super Long Names: Lengthy names can be hard to remember and challenging to fit on signage, websites, and social media profiles.
Avoid Legal Issues: Conduct a thorough search to make sure your chosen name isn't already trademarked, copyrighted, or being used by another business.
Don't Rush: Take your time to brainstorm, research, and gather opinions. Rushing into a name without careful consideration could lead to regrets later.
Remember, your grocery store's name is a vital part of your brand identity. It's the first impression you'll make on customers, so take the time to choose a name that embodies your vision and connects with your audience. Stay motivated, stay inspired, and create a name that you'll be proud to showcase to the world.
Best of luck on your entrepreneurial journey!
Want to learn step-by-step how I built my Niche Site Empire up to a full-time income?
Yes! I Love to Learn
Learn How I Built My Niche Site Empire to a Full-time Income
How to Pick the Right Keywords at the START, and avoid the losers
How to Scale and Outsource 90% of the Work, Allowing Your Empire to GROW Without You
How to Build a Site That Gets REAL TRAFFIC FROM GOOGLE (every. single. day.)
Subscribe to the Niche Pursuits Newsletter delivered with value 3X per week