701 Rustic & Creative Farm Names For You To Choose From!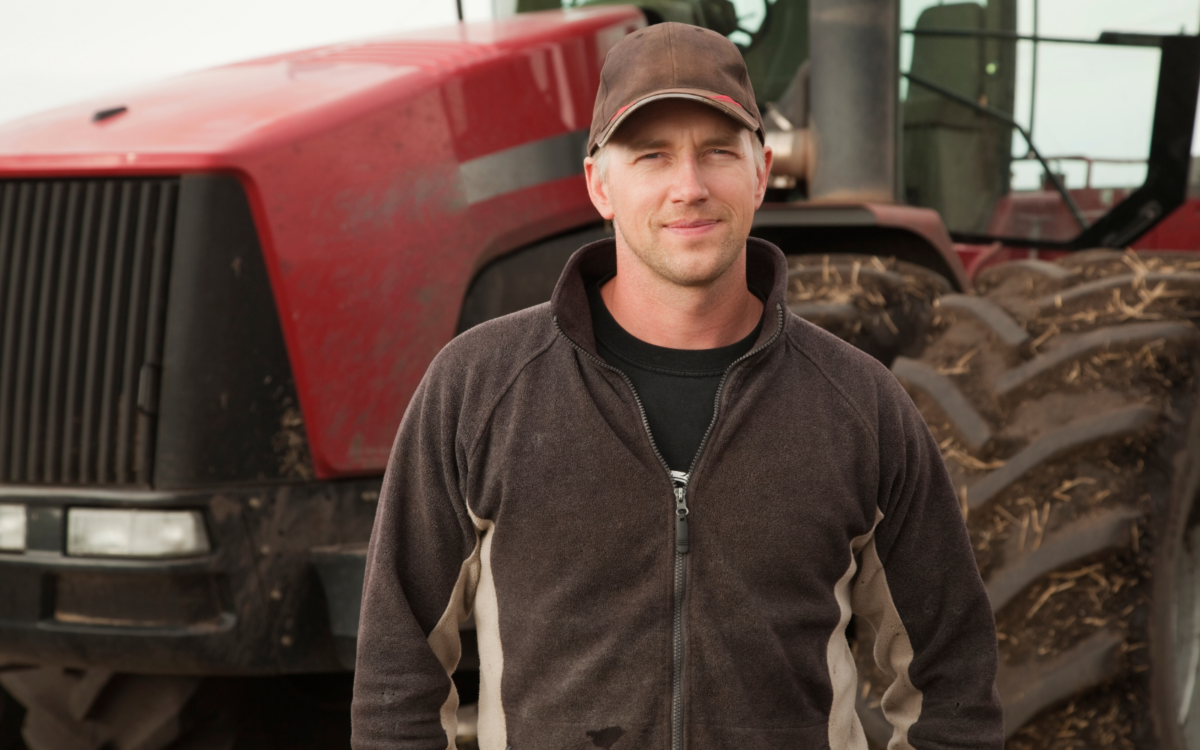 When you buy something through one of the links on our site, we may earn an affiliate commission.
Ready to jump into a huge list of farm names?
I've categorized them based on various interests and specialties, but as you'll see in the tips for naming your farm to wrap things up, you'll want to ensure you pick a name that leaves room for growth!
Choosing the right name for your farm is like sowing the first seeds of success. A name that captures the spirit of your farm can draw customers, evoke emotions, and set you apart from the rest.
From catchy and creative to nostalgic and rustic, our list is brimming with names that will make your farm shine.
So whether you're dreaming of an organic haven, a fruitful orchard, or money-printing cash crops, our name ideas and tips will help you turn your agricultural dreams into a reality.
Creative Farm Names
Harvest Haven Farm
Green Acres Ranch
Fields of Dreams Farm
Sunny Side Acres
Golden Harvest Farmstead
Nature's Bounty Ranch
Serenity Meadows Farm
Whispering Pines Homestead
Fresh Start Farms
Rolling Hills Ranch
Orchard View Farm
Blue Sky Acres
Happy Harvest Homestead
Enchanted Meadows Farm
Homestead Haven
Tranquil Valley Ranch
Blossom Hill Farmstead
Homestead Harmony
Cedar Creek Farm
Morning Mist Meadows
Peaceful Pastures
Hidden Springs Ranch
Golden Grain Farmstead
Willowbrook Homestead
Harmony Hill Farm
The Growing Patch
Country Comfort Farm
Bountiful Acres
Whispering Winds Ranch
Harvest Moon Homestead
Sunflower Fields Farm
Applewood Orchard
Wildwood Farmstead
Evergreen Meadows
Rolling River Ranch
Serene Valley Farm
Rustic Roots Farmstead
Fields of Plenty
Meadowview Acres
Green Pastures Farm
Homestead Haven
Dreamland Ranch
Harvest Hills Farmstead
Bluebell Meadows
Willow Grove Homestead
Sunlit Skies Farm
Gentle Breeze Ranch
Tranquil Acres
Whispering Oaks Farmstead
Golden Gate Homestead
Catchy Farm Name Ideas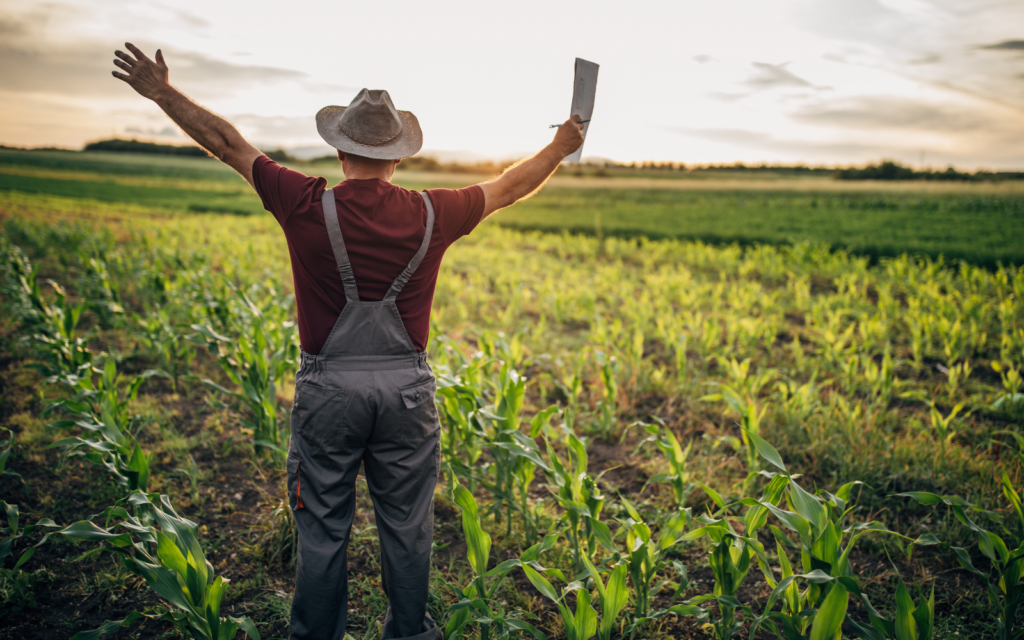 AgriGlow Farms
Farmfinity
CropTopia
GreenThumb Ranch
Field of Greens
Farmopolis
FreshHorizon
HarvestHustle
Seedling Acres
Blue Ribbon Farms
Barnyard Bliss
Earth's Bounty Ranch
Farmtastic Fields
Harvest Hub
SunnySide Harvests
Agrarian Acres
Farmville Valley
Homestead Hero
Cultivate Coop
Golden Gate Ranch
Farm Fusion
GrowWell Farmstead
CropMasters
Green Acres Galore
Rural Retreat
Farmalicious
Fields & Feathers
Rooted Haven
Happy Homesteaders
GreenGables Farm
Farmer's Delight
CropCrafters
Fertile Grounds
Homestead Heroes
Growers' Guild
Fields of Fruition
Farmtopolis
Bounty Bridge
Green Valley Groves
Cultivista
The Harvest Hive
CropCraze
Pasture Perfect
Sproutville Farms
Rural Rhythm
Fresh & Fertile
The Cultivated Patch
Plentiful Pastures
AgriVibe
Rooted Rhythms Farm
Simple Farm Names
Hillside Farm
Oak Grove Ranch
Willow Creek Farm
Sunflower Farmstead
Pineview Acres
Meadowbrook Farm
Maplewood Homestead
Elmwood Fields
Cedar Ridge Farm
Riverbend Ranch
Sunny Meadows Farm
Greenleaf Farmstead
Rosewood Acres
Harvest Lane Farm
Whispering Hollows
Cloverdale Ranch
Blueberry Hill Farm
Harvest Home Farm
Walnut Grove Homestead
Sycamore Valley Farm
Lavender Lane Farm
Daisy Fields Farmstead
Sweetwater Ranch
Primrose Farm
Morning Glory Homestead
Apple Blossom Acres
Fernwood Farm
Poplar Creek Farm
Honeybee Homestead
Wildflower Fields
Rustic Oak Ranch
Buttercup Meadows
Willowbank Farmstead
Birchwood Acres
Sunlit Valley Farm
Cattail Creek Farm
Golden Harvest Homestead
Farmview Fields
Ashwood Ranch
Orchid Hill Farm
Green Meadow Homestead
Riverstone Farmstead
Hollyhock Acres
Acorn Hollow Farm
Misty Morning Ranch
Thistlebrook Farm
Meadowview Homestead
Red Barn Ranch
Pinecone Valley Farm
Cloverleaf Acres
Funny Farm Name Ideas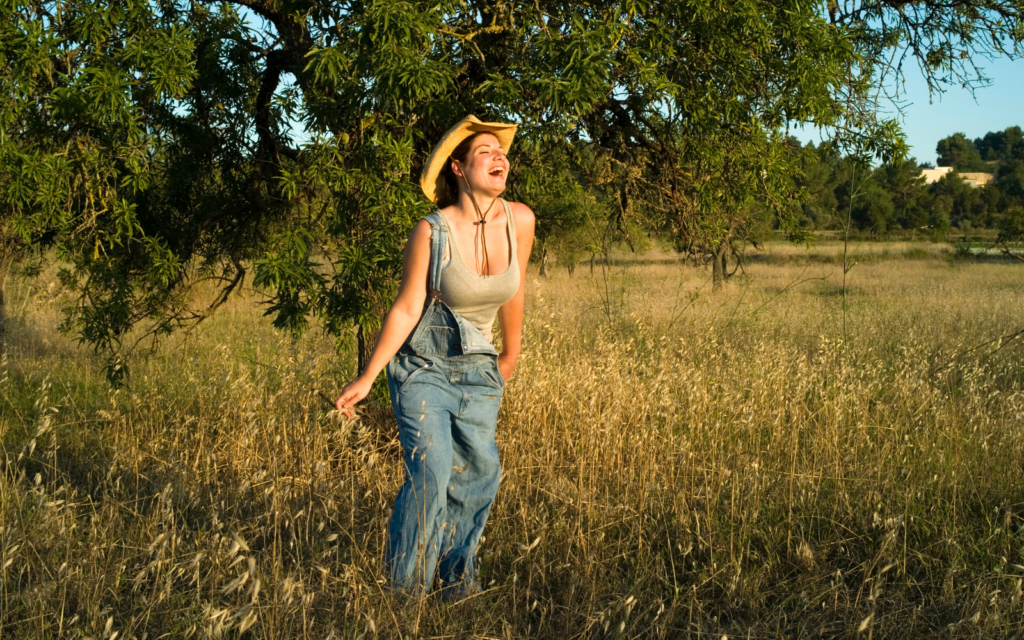 Moo-Town Meadows
Quack Attack Ranch
Punny Farmville
Chuckleberry Acres
Wacky Weeds Farm
Loony Leaf Ranch
Udder Delights Dairy
Hilarious Harvest Homestead
Giggling Grove Farm
Farmyard Folly
Comical Cornfields
Llama Lark Ranch
Silly Seedlings Farm
Chuckling Chickens Farmstead
Goofy Greens Farm
Laughingstock Acres
Whimsical Wheat Fields
Nutty Orchard Ranch
Hootenanny Homestead
Cluckingham Palace
Chuckleberry Gardens
Giggling Goats Farm
Cheeky Crops Farmstead
Quirky Quarters Farm
Silly Swine Sanctuary
Loopy Leafy Acres
Clownish Cornucopia
Chuckling Acres
Guffaw Gardens
Laughing Llamas Farm
Silly Sprouts Homestead
Giggly Grains Farmstead
Whacky Weathervane Ranch
Chuckle Patch Farms
Quirky Quail Quarters
Laughing Leaves Farm
Amusing Acreage
Hilarious Harvest Haven
Nutty Nook Farmstead
Giggling Gourds Ranch
Wacky Windmill Homestead
Clownish Crops Farm
Quirky Quackery
Laughing Livestock Farm
Silly Sunflower Fields
Guffaw Gardens
Chuckling Chicks Farmstead
Wacky Whiskers Ranch
Jocular Jamboree Farm
Hysterical Harvest Homestead
Rhyming Farm Names
Sunny Bunny Farm
Meadow Fiddle Farm
Whistle Thistle Farm
Willow Pillow Farm
Happy Apple Valley
Berry Merry Dairy
Quack Shack Farm
Clover Rover Farm
Harvest Carver Farm
Honeysuckle Knoll
Pecan Reckon Farm
Dandy Sandy Land
Pickle Creek Farm
Feather Weather Farm
Jolly Holley Farm
Bumble Stumble Farm
Snickerdoodle Poodle Farm
Wiggly Piggy Farm
Pumpernickel Pickle Farm
Tickleberry Dairy
Chuckle Muckle Farm
Giggly Wiggly Farm
Grin and Spin Farm
Snicker Snacker Farm
Apple Dapple Farm
Honeysuckle Muckle Farm
Swizzle Sizzle Farm
Bubble Trouble Farm
Whisker Doodle Farm
Jingle Jangle Farm
Cackleackle Farm
Merryberry Dairy
Tater Pater Farm
Twinkle Sprinkle Farm
Razzle Dazzle Farm
Peppermint Ferment Farm
Snickerdoodle Noodle Farm
Jolly Jelly Farm
Tickle Pickle Farm
Wobble Gobble Farm
Chuckle Knuckle Farm
Quibble Wibble Farm
Ripple Dipple Farm
Merry Dairy Berry
Whisker Sisker Farm
Fiddle Piddle Farm
Huckleuckle Farm
Riddle Diddle Farm
Honey Bunny Farm
Jingle Mingle Farm
Nostalgic Farm Names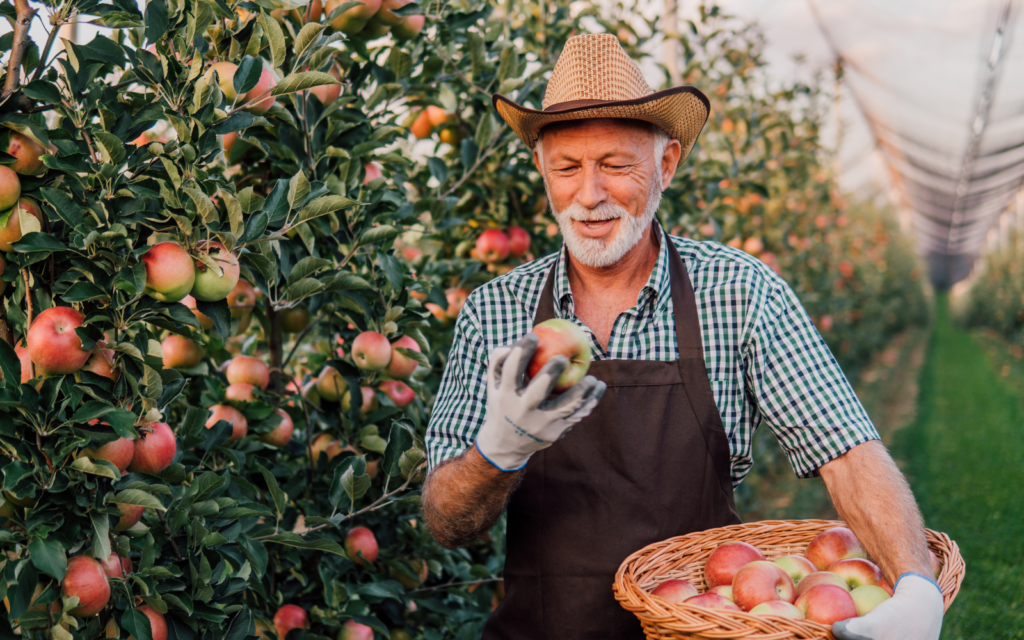 Homestead Memories
Vintage Vineyard Farm
Old Oak Farmstead
Country Charm Ranch
Rustic Retreat Farm
Heritage Harvest Farm
Timeless Acres
Farmhouse Fields
Vintage Valley Ranch
Sweet Serenity Farm
Old-Fashioned Homestead
Sentimental Seasons Farm
Classic Countryside Ranch
Farmstead Nostalgia
Rustic Roots Homestead
Vintage Vista Farm
Countryside Haven
Farmhouse Reverie
Time-Worn Acres
Nostalgic Harvest Farm
Vintage Memories Ranch
Farmyard Heritage
Old-Time Oasis
Vintage Horizon Homestead
Rustic Retreat Ranch
Serene Homestead
Classic Harvest Fields
Farmhouse Elegance
Nostalgia Meadows
Vintage Dream Farmstead
Old-Fashioned Acres
Heritage Homestead
Timeless Treasures Farm
Farmstead Reminiscence
Vintage Vista Ranch
Countryside Legacy
Classic Homestead Haven
Rustic Reflections Farm
Sentimental Seasons Ranch
Farmhouse Essence
Vintage Harvest Homestead
Nostalgic Meadows
Antique Acres
Farmyard Traditions
Vintage View Farmstead
Rural Remembrance
Classic Countryside Retreat
Rustic Roots Ranch
Farmhouse Memories
Vintage Horizon Ranch
Organic Farm Names
Pure Earth Farm
Organic Oasis Ranch
Earthly Delights Farmstead
Harmony Harvest Homestead
Natural Haven Farm
Eden's Bounty Ranch
Organic Origins Farm
Earthbound Acres
Sustainable Soil Farmstead
Greenleaf Organics
Eco Fields Farm
Pure Harmony Homestead
Verdant Valley Ranch
Natural Choice Farm
Evergreen Earth Farmstead
Wholesome Harvest Acres
Organic Bliss Farm
Green Acres Organics
Eco-Friendly Fields
Natural Roots Farmstead
Harmony Hills Homestead
Pure Life Ranch
Earth's Embrace Farm
Organic Essence Farmstead
Sustainable Serenity Ranch
Green Haven Organics
Harmony Fields Farm
Everlasting Earth Homestead
Natural Nectar Farmstead
Verdant Vista Ranch
Organic Oasis Farm
Eco Harmony Homestead
Green Thumb Acres
Pure Growth Farmstead
Earthly Connections Ranch
Organic Essence Acres
Sustainable Sprouts Farm
Nature's Path Homestead
Green Meadow Organics
Wholesome Haven Farmstead
Natural Beauty Ranch
Harmony Grove Organics
Evergreen Earth Homestead
Organic Roots Farmstead
Eco Serenity Ranch
Verdant View Farm
Pure Valley Organics
Earthbound Homestead
Sustainable Seeds Farmstead
Green Pastures Organics
Cute Farm Name Ideas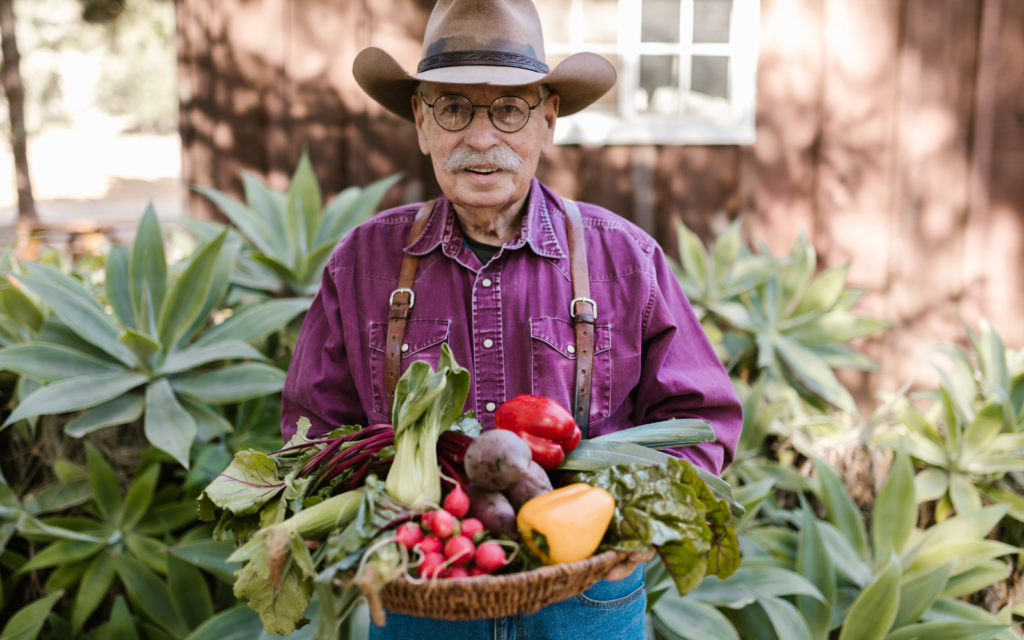 Sunshine Acres
Cozy Cow Farmstead
Sweet Pea Ranch
Pigtails and Plaid Farm
Little Lamb Meadows
Cuddle Creek Farm
Honeybee Homestead
Fluffy Feather Farm
Snuggle Puddle Ranch
Bunny Hop Farmstead
Dainty Daisy Farm
Fuzzy Wuzzy Fields
Cheeky Chickadee Ranch
Teddy Bear Farm
Whisker Willow Farmstead
Polka Dot Patch
Squeaky Piglets Farm
Puffy Paws Homestead
Cuddlebug Meadows
Giggly Goose Ranch
Bumblebee Bungalow
Quirky Quack Farmstead
Furry Friends Farm
Button Nose Acres
Chirpy Chicks Homestead
Cuddly Critters Farm
Fluffy Cloud Ranch
Silly Snout Farmstead
Tiny Tractor Trails
Giggling Gnomes Farm
Happy Hedgehog Haven
Paws and Whiskers Farmstead
Squeaky Clean Stables
Fuzzy Tales Farm
Cuteness Corner
Sprinkle Snout Ranch
Playful Pony Farmstead
Bouncing Bunnies Homestead
Feathered Friends Farm
Whimsical Whiskers Ranch
Sweet Snorts Farm
Petal Paws Homestead
Fuzzy Wuzzies Farmstead
Giggling Guppies Ranch
Cuddle Cove Farm
Fluffy Feathers Homestead
Wiggly Waddles Farmstead
Snuggly Sheep Ranch
Honey Huggles Farm
Giggly Grins Homestead
Family Farm Name Ideas
Harmony Hills Family Farm
Homestead Heritage
Generations Grange
Pleasant Pines Farmstead
Family Roots Ranch
Heritage Haven Homestead
Forever Fields Farm
Kinfolk Meadows
Family Farmstead Retreat
Legacy Acres Ranch
Homestead Harmony
Family Ties Farm
Unity Valley Homestead
Kinship Fields
Homestead Generations
Family Farmstead Haven
Harmony Homestead
Forevergreen Ranch
Kindred Meadows Farmstead
Family Roots Retreat
Homestead Heritage Haven
Clanland Farm
Kinfolk Acres Ranch
Family Traditions Farmstead
Homestead Roots Ranch
Forever Fields Homestead
Generations Grove Farm
Family Homestead Haven
Kinship Meadows Ranch
Harmony Hill Farmstead
Homestead Legacy Acres
Forevergreen Meadows
Family Ties Retreat
Unity Valley Ranch
Generations Grange Homestead
Pleasant Pines Farm
Kinfolk Haven Homestead
Family Farmstead Fields
Homestead Heritage Retreat
Forever Fields Ranch
Kindred Meadows Homestead
Family Roots Farmstead
Harmony Homestead Haven
Unity Valley Acres
Generations Grove Homestead
Pleasant Pines Ranch
Kinship Fields Farmstead
Family Farmstead Retreat
Homestead Legacy Ranch
Forevergreen Haven
General Names for Cash Crop Farms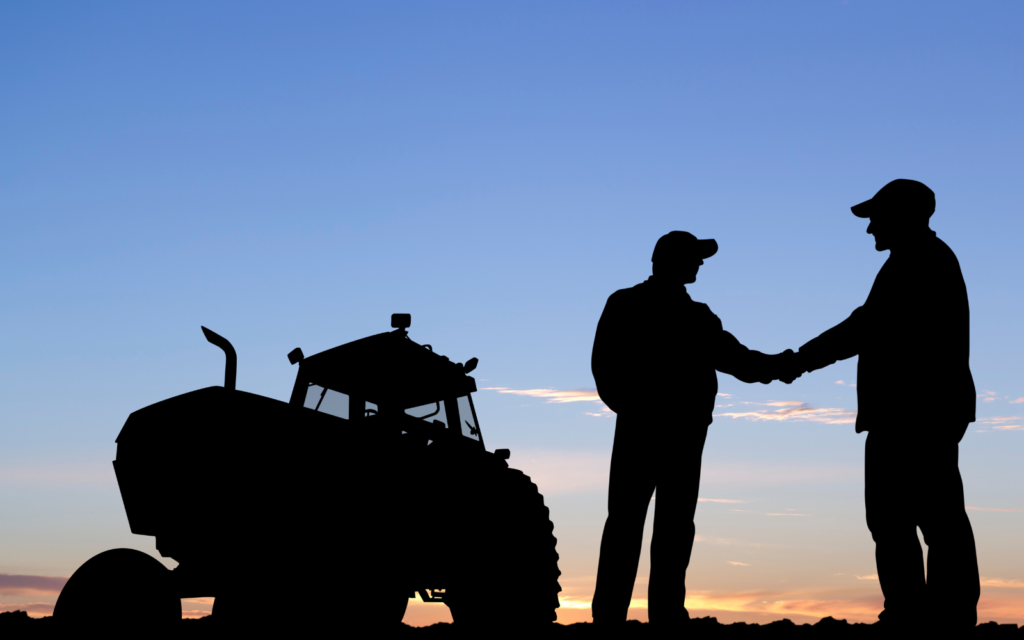 Green Gold Acres
Prosperous Plantation
Cash Crops Corner
Money Mint Meadows
Rich Roots Ranch
Bountiful Barley Barn
Lavish Leaves Farm
Opulent Oats Orchard
Golden Grain Grove
Wealthy Wheatfield
Lucrative Legumes Land
Thriving Thyme Thicket
Profitable Pepper Patch
Fortune Fruit Fields
Affluent Alfalfa Acres
Treasure Tobacco Trail
Cash Cotton Country
Rich Rice Range
Money Maize Maze
Lavish Lentils Land
Affluent Asparagus Acres
Plentiful Potato Plantation
Soybean Success Site
Wealthy Walnut Woods
Cornucopia Corn Corner
Opulent Olive Orchard
Lucrative Lemon Lot
Cash Cow Cabbage Crop
Golden Gourd Garden
Pecuniary Peanut Pasture
Prosperous Pecan Patch
Cash Cane Cabin
Lucky Legume Land
Moneyed Mustard Meadows
Fruitful Fig Farm
Bountiful Beetroot Barn
Affluent Artichoke Acres
Opulent Onion Orchard
Lucrative Lettuce Land
Profitable Pumpkin Patch
Cash Cauliflower Crop
Greenback Grape Grove
Fortune Flax Fields
Dollar Dill Dell
Wealthy Watermelon Woods
Rich Radish Range
Treasury Tomato Trail
Currency Carrot Country
Banknote Broccoli Barn
Capital Cashew Cabin
Dairy Farm Names
Milky Way Dairy
Creamy Acres
Dairy Delights Farmstead
Moo-licious Ranch
Velvet Valley Dairy
Buttercup Meadows
Dairy Dream Farm
Milky Morning Homestead
Creamland Ranch
Milky Haven Farmstead
Cheddar Charm Dairy
Dairyland Delights
Moo-tiful Meadows
Creamy Crest Farm
Butter Bliss Ranch
Milky Mornings Farmstead
Dairy Daze Homestead
Cowbell Creek Dairy
Creamy Delights Farm
Milky Whey Ranch
Buttercup Fields
Dairylicious Farmstead
Moo Haven Dairy
Creamlandia Ranch
Milky Trails Farm
Butter Bliss Homestead
Dairy Delights Acres
Moo-tastic Meadows
Creamy Crest Ranch
Milky Morning Farmstead
Cheddar Charm Dairyland
Dairylandia Farm
Moo-tiful Fields
Creamy Delights Homestead
Buttercup Valley Dairy
Milky Way Haven
Creamland Delights Ranch
Dairy Delight Farmstead
Moo-tastic Mornings
Creamy Crest Acres
Milky Whey Homestead
Butter Bliss Ranch
Dairylicious Delights
Moo Haven Farmstead
Creamlandia Ranch
Milky Trails Dairy
Buttercup Bliss Homestead
Dairy Delights Acres
Moo-tiful Valley Ranch
Creamy Crest Farmstead
Great Names For Poultry Farms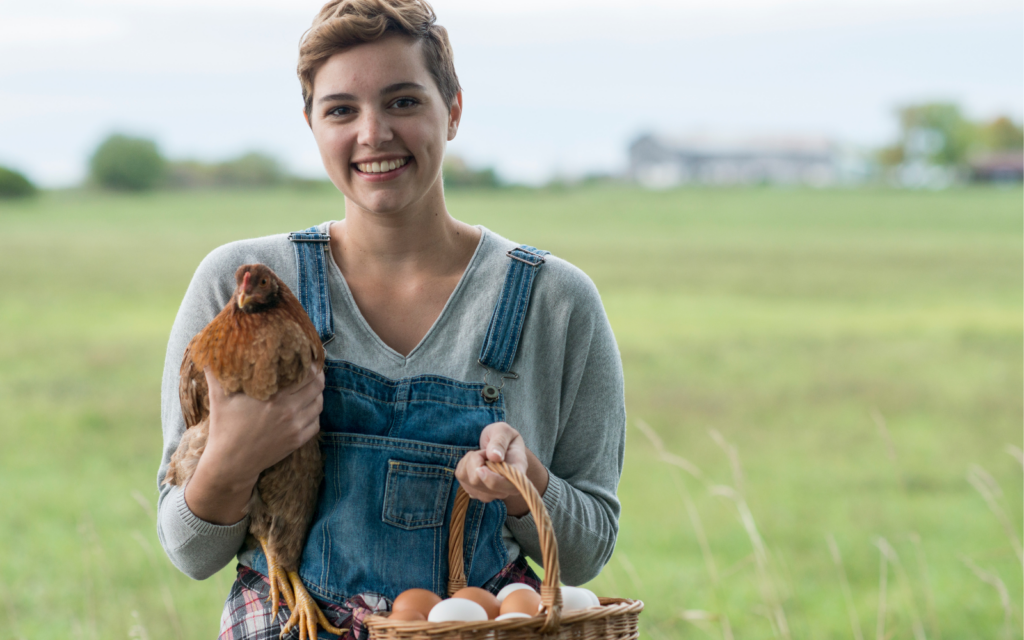 Feathered Haven Farms
Cluckingham Palace
Eggcellent Acres
Feathered Friends Farmstead
Happy Hen Homestead
Pecking Paradise Ranch
Poultry Palace
Feathered Flock Farm
Sunny Side Poultry
Cluck and Coop Farmstead
Eggstraordinary Acres
Feathered Meadows Ranch
Poultry Paradise Farm
Clucking Good Homestead
Nesting Grounds Farmstead
Feathered Crest Ranch
Coop Dreams Farm
Eggcellent Adventure Farm
Feathered Fields
Chickadee Haven Homestead
Poultry Pals Farmstead
Feathered Serenade Ranch
The Eggery
Cluck-A-Lot Farms
Eggceptional Homestead
Feathered Bliss Ranch
Coopville Poultry
Fluffy Feathers Farmstead
Feathered Haven Acres
Clucking Acres
Eggstravaganza Homestead
Feathered Trails Ranch
Poultry Promenade Farm
Cluck 'n' Cackle Farmstead
Eggsquisite Acres
Feathered Symphony Ranch
The Hen House
Poultry Passion Farmstead
Fluffy Feathers Ranch
Feathered Bliss Homestead
Cluckville Farms
Eggstreme Acres
Feathered Retreat Ranch
Cluck 'n' Cozy Farmstead
Hen Haven Homestead
Poultry Point Ranch
Feathered Delights Farm
The Coop Connection
Eggstatic Homestead
Feathered Trails Farmstead
Fruit-Orchard Name Ideas
Orchard Oasis
Fruitful Haven
Blossom Grove Farmstead
Juicy Harvest Homestead
Sweet Serenade Orchards
Orchard Bliss Ranch
Fruitlandia
Apple Blossom Acres
Sunny Citrus Grove
Orchard Delights
Berry Breeze Farmstead
Fruity Fields
Peachy Paradise Ranch
Grove of Gold Farm
Fruit Haven Homestead
Orchard Whisper
Berryland Ranch
Harvest Moon Orchards
Citrus Sunrise Farmstead
Apple Orchard Vista
Fruitful Meadows
Tangerine Trails Ranch
Orchard Oasis Farm
Cherry Blossom Homestead
Berry Patch Acres
Sunny Orchard Ranch
Citrus Delight Farmstead
Applewood Grove
Pomegranate Paradise
Fruitful Harvest Homestead
Peach Blossom Ranch
Orchard Song
Berry Bliss Farmstead
Citrus Hill Farm
Apricot Acres
Apple Blossom Haven
Fruitland Farmstead
Berryville Ranch
Juicy Gems Orchard
Orchard Serenity
Tropical Treasures Farm
Fruitful Vine Ranch
Plum Perfect Homestead
Blossom Breeze Farmstead
Grove of Delights
Heavenly Harvest Orchards
Orchard of Eden
Berrylicious Farmstead
Orchard Retreat
Exotic Fruit Haven Ranch
Seasonal Farm Name Ideas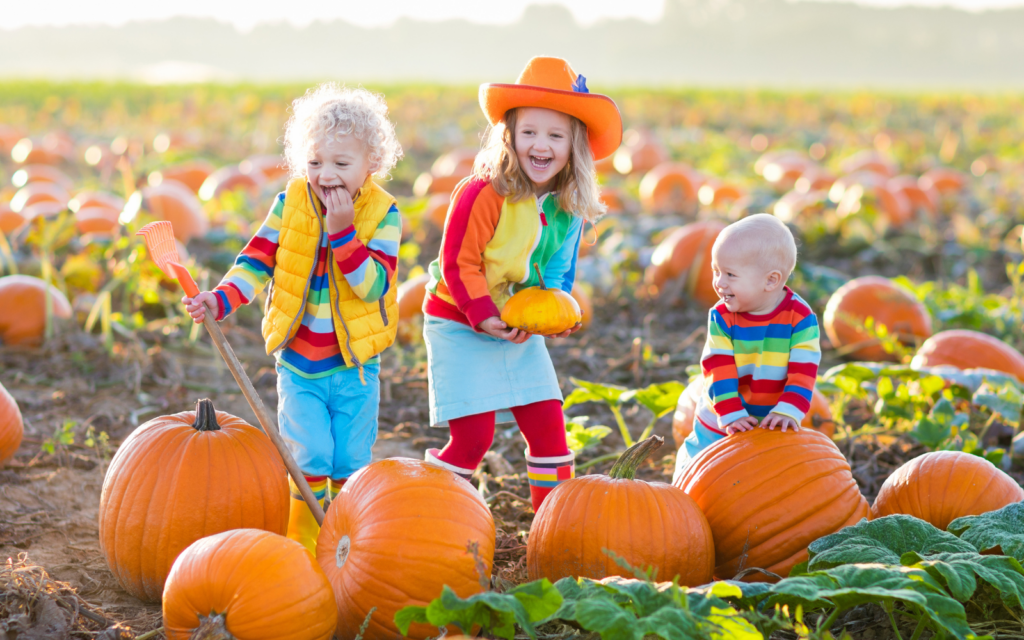 Springtime Meadows
Summer Sun Acres
Autumn Harvest Homestead
Winter Wonderland Farm
Blooming Seasons Ranch
Sunny Solstice Farmstead
Seasonal Splendor Acres
Evergreen Seasons Farm
Harvest Moon Ranch
Spring Blossom Farmstead
Summer Serenade Acres
Autumn Leaf Homestead
Winterberry Farm
Blossom Hill Ranch
Sun-Kissed Seasons Farmstead
Seasonal Delights Acres
Changing Seasons Farm
Springtime Sprouts Ranch
Summer Breeze Homestead
Fall Foliage Farmstead
Frosty Mornings Ranch
Seasonal Sensations Farm
Spring Awakening Acres
Summer Songbird Homestead
Autumn Hues Ranch
Winter's Embrace Farmstead
Seasonal Harvest Acres
Meadow of Seasons Ranch
Summer Solstice Farm
Harvest Moonlight Homestead
Winter Wonderland Acres
Seasonal Splendor Farmstead
Springtime Symphony Ranch
Summer Meadows Homestead
Autumn Bounty Farm
Snowy Peaks Farmstead
Seasonal Serenity Acres
Blossom Lane Ranch
Sunlit Seasons Homestead
Harvest Hills Farmstead
Winterberry Meadows
Seasonal Harmony Ranch
Springtime Bliss Farm
Summer Sunset Homestead
Autumnal Equinox Ranch
Cozy Winter Farmstead
Seasonal Allure Acres
Springtime Sparkle Ranch
Summer Glow Homestead
Autumn Vista Farmstead
Rustic Farm Names
Rustic Roots Ranch
Timberland Farms
Cedar Hollow Homestead
Weathered Wood Acres
Rustic Ridge Farmstead
Oak Creek Ranch
Harvest Timber Farm
Wildflower Rustics
Rustic Charm Acres
Whispering Pine Homestead
Meadowview Rustics
Rustic Retreat Ranch
Willow Wood Farmstead
Old Mill Farms
Weathered Oak Ranch
Rustic Haven Homestead
Country Crossroads Farm
Woodland Trails Ranch
Rustic Oaks Farmstead
Homestead Timberland
Meadowbrook Rustics
Rustic Fields Farm
Cedar Creek Ranch
Weathered Barn Homestead
Harvest Moon Timber
Rustic Heritage Farms
Oakwood Hollow Ranch
Vintage Rustics
Rustic Charm Homestead
Whispering Woods Farmstead
Meadowview Timber
Rustic Retreat Acres
Maplewood Farms
Weathered Fence Ranch
Rustic Acres Homestead
Rustic Ridge Timber
Willow Creek Farms
Country Crossroads Ranch
Timberland Trails Homestead
Rustic Haven Acres
Weathered Pines Farmstead
Meadowbrook Rustics
Rustic Fields Ranch
Cedar Haven Homestead
Harvest Timberland
Rustic Heritage Ranch
Oakwood Hollow Farmstead
Vintage Timber Farm
Rustic Charm Timberland
Whispering Pines Ranch
Pastoral Haven
Key Considerations When Naming Your Farm
Here are some important things to consider when choosing a name for your farm:
Dos
Reflect your farm's identity: Choose a name that represents the essence and identity of your desired farm. Consider your location, specialty, and values in this decision.
Be unique: Aim for a name that stands out from the crowd and differentiates your farm from others.
Make it memorable: Opt for a name that is catchy, easy to remember, and leaves a lasting impression on potential customers.
Be descriptive: Include words that describe the type of farm, its products, or the experience you offer. This helps customers understand what your farm is all about.
Emphasize positive attributes: Use words that evoke positive emotions and connotations related to nature, sustainability, quality, or freshness.
Keep it simple and clear: Choose a name that is easy to spell, pronounce, and understand. Avoid complex or confusing words or phrases to create a business and make money from your land.
Consider longevity: Consider long-term and choose a name that will remain relevant and appealing as your farm grows and evolves.
Involve the local community: Consider incorporating elements that reflect your farm's connection to the local community, culture, or history. This can create a sense of authenticity and establish a bond with customers. And make sure to follow all rules and regulations!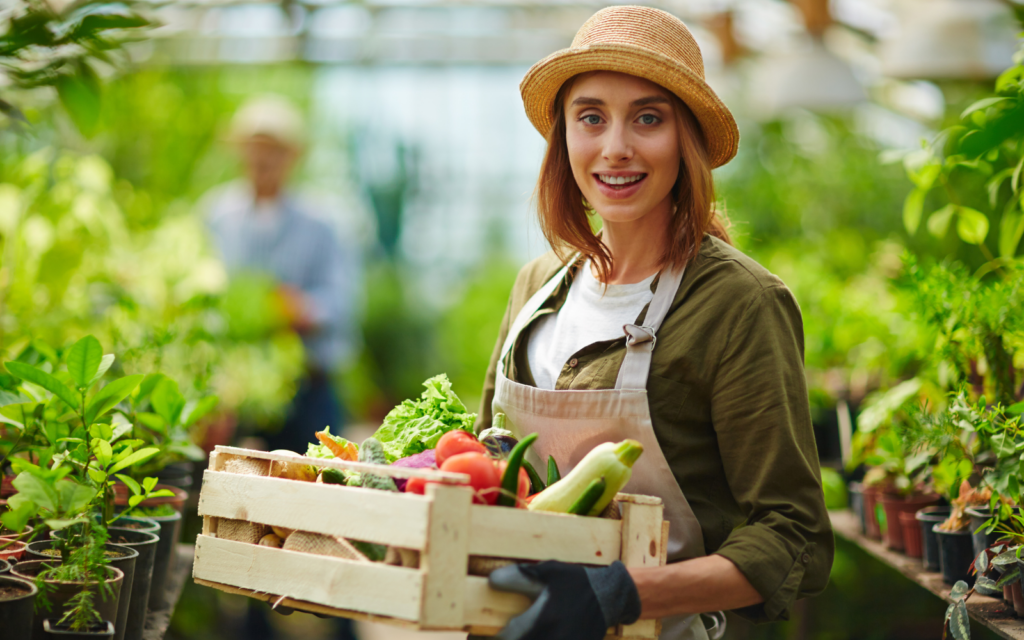 Don'ts
Don't limit your farm's growth: Avoid choosing a name that is too specific or narrow, as it may restrict your farm's potential expansion into other products or areas. After all, you never know what Monsanto has up their sleeves ;).
Avoid generic names: Steer clear of common names that don't distinguish your farm or make it difficult to remember.
Don't infringe on trademarks: Research existing farm names and trademarks to avoid potential legal issues or confusion with established brands. And it's likely, at some point, you'll want to create a website for your farm, so be sure to check your farm names availability on a site like Namecheap.
Avoid negative connotations: Avoid words or phrases with negative or misleading connotations that could deter customers.
Don't use overly complicated words: Keep your name easily understandable by avoiding overly complex or technical terms that may confuse or alienate potential customers.
Don't rely on trends: Avoid trendy or faddish names that might quickly become outdated. Aim for a name that will remain relevant and timeless.
Don't be too similar to competitors: Ensure your farm name is distinct and not easily confused with other farms or businesses in your area.
Remember, the most important aspect is choosing a name that resonates with you and represents your vision for your farm. Be creative, authentic, and let your passion shine through in your chosen name.
Good luck with your farm venture!
Want to learn step-by-step how I built my Niche Site Empire up to a full-time income?
Yes! I Love to Learn
Learn How I Built My Niche Site Empire to a Full-time Income
How to Pick the Right Keywords at the START, and avoid the losers
How to Scale and Outsource 90% of the Work, Allowing Your Empire to GROW Without You
How to Build a Site That Gets REAL TRAFFIC FROM GOOGLE (every. single. day.)
Subscribe to the Niche Pursuits Newsletter delivered with value 3X per week