45 Weird Ways to Make Money Online: Some May Surprise You!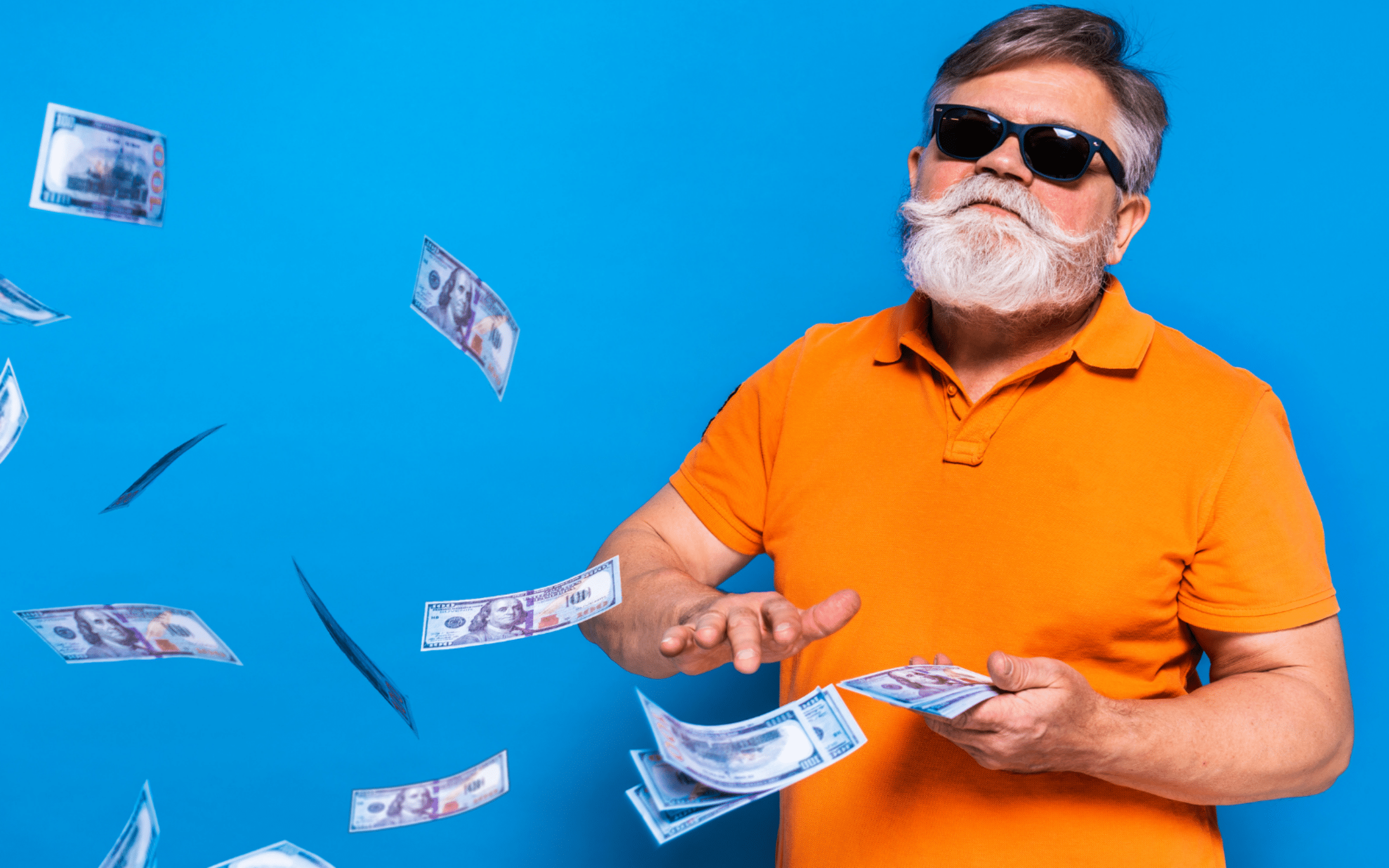 When you buy something through one of the links on our site, we may earn an affiliate commission.
If you're searching for weird ways to make money, this article will share 45 ideas you may not have heard of. There are plenty of creative and interesting ways to earn an income online and make a few bucks.
Whether you're wanting to start a side hustle for some extra cash or possibly create a full-time income, there is no shortage of income opportunities on the web.
In this article, we're going to cover 45 creative ways to make cold hard cash online.
Let's get started.
In a rush?
You'll probably find Swagbucks to be a very weird way to make money because they'll pay you to play games and all sorts of other online activities. Plus, you can do small tasks anywhere, and joining is super easy!
Check Out Swagbucks Here
45 Weird Ways to Make Money Online
1. Lose weight
Making money online is a nice side effect of losing weight. People might not know there are weight loss bet companies that will pay you for being a human guinea pig and dropping weight. If you want to lose weight, it's worth looking into this as a nice incentive for getting healthy.
HealthyWage: make a healthy wager on your weight loss goal
DietBet: set up or join a weight loss challenge to make extra money
Sherri Shepherd won $1,300 for hitting her goal weight with HealthyWage!
So if you can stand to lose a few pounds, work out how much weight you'd like to lose and join one of the weight loss bet companies to make extra money while you work towards your goal of a healthier lifestyle.
2. Be a friend
You can make money online by being a friend to someone. This is a gig many Fiverr sellers offer. Take a look…
To get started, you'd set up a Fiverr account as a seller and list your online friend gig. The work you perform might include:
Being a good listener on the phone or over chat
Giving advice
Helping a foreign exchange student overcome homesickness
Here are some other ideas for how to make money on Fiverr.
Post a gig on Fiverr
3. Become a mukbanger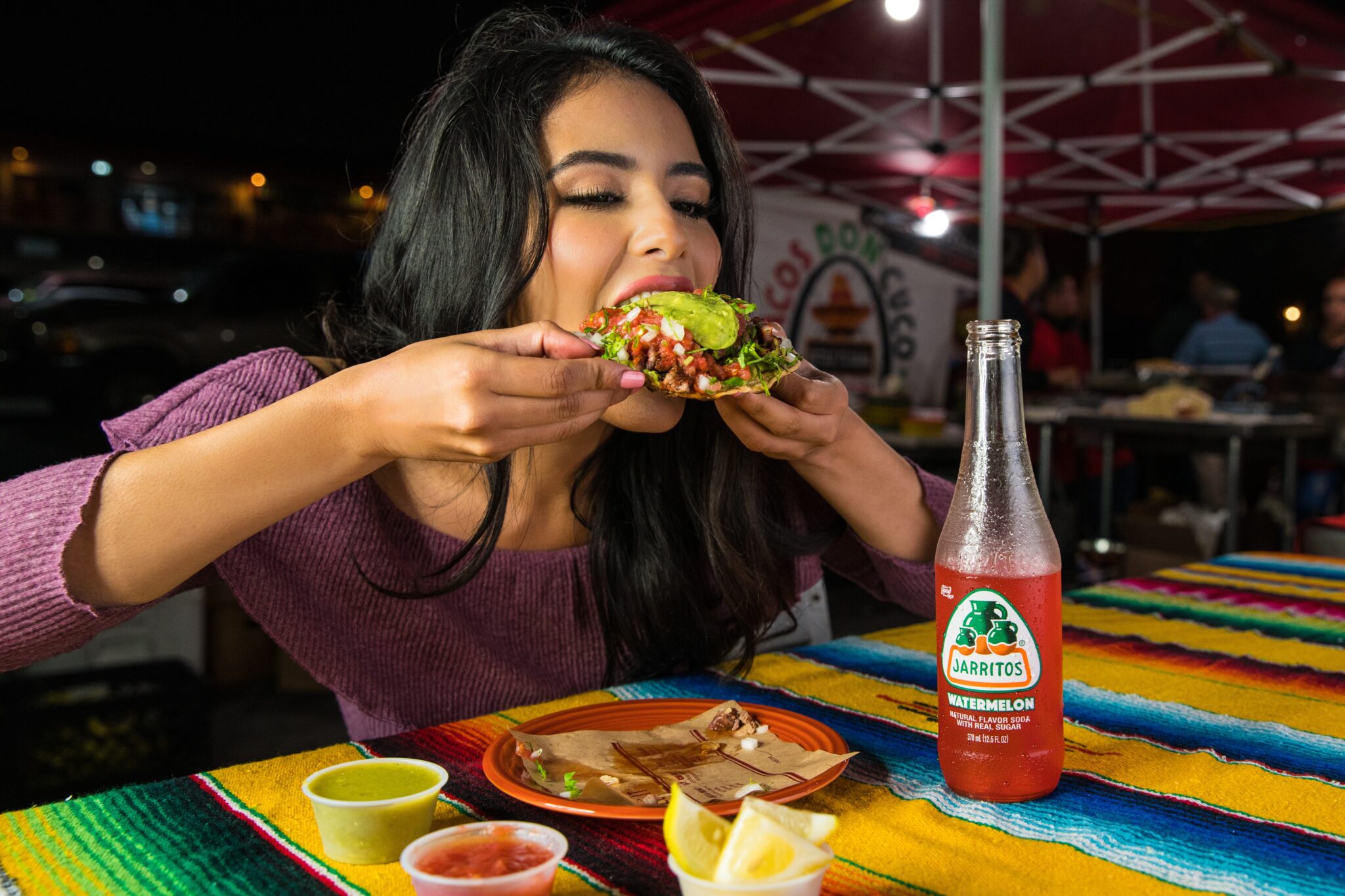 A mukbanger is someone that eats a large quantity of food for an audience, like an eating show. This trend originated in South Korea within the last 10 years or so and has quickly caught fire on a global scale.
Today, mukbangers are producing these eating shows around the world.
Commonly, they'll eat on a video platform like YouTube, sitting down and feasting or talking to the audience while eating. This is something you can do part-time for up to five hours a week and make a nice side income.
You can make money with mukbangs through:
Advertising
Affiliate marketing
Brand deals
One example of earning through advertising is with YouTube's partner program.
So if you fancy becoming a professional eater to work towards financial freedom, this could be the online business for you.
4. Try video ASMR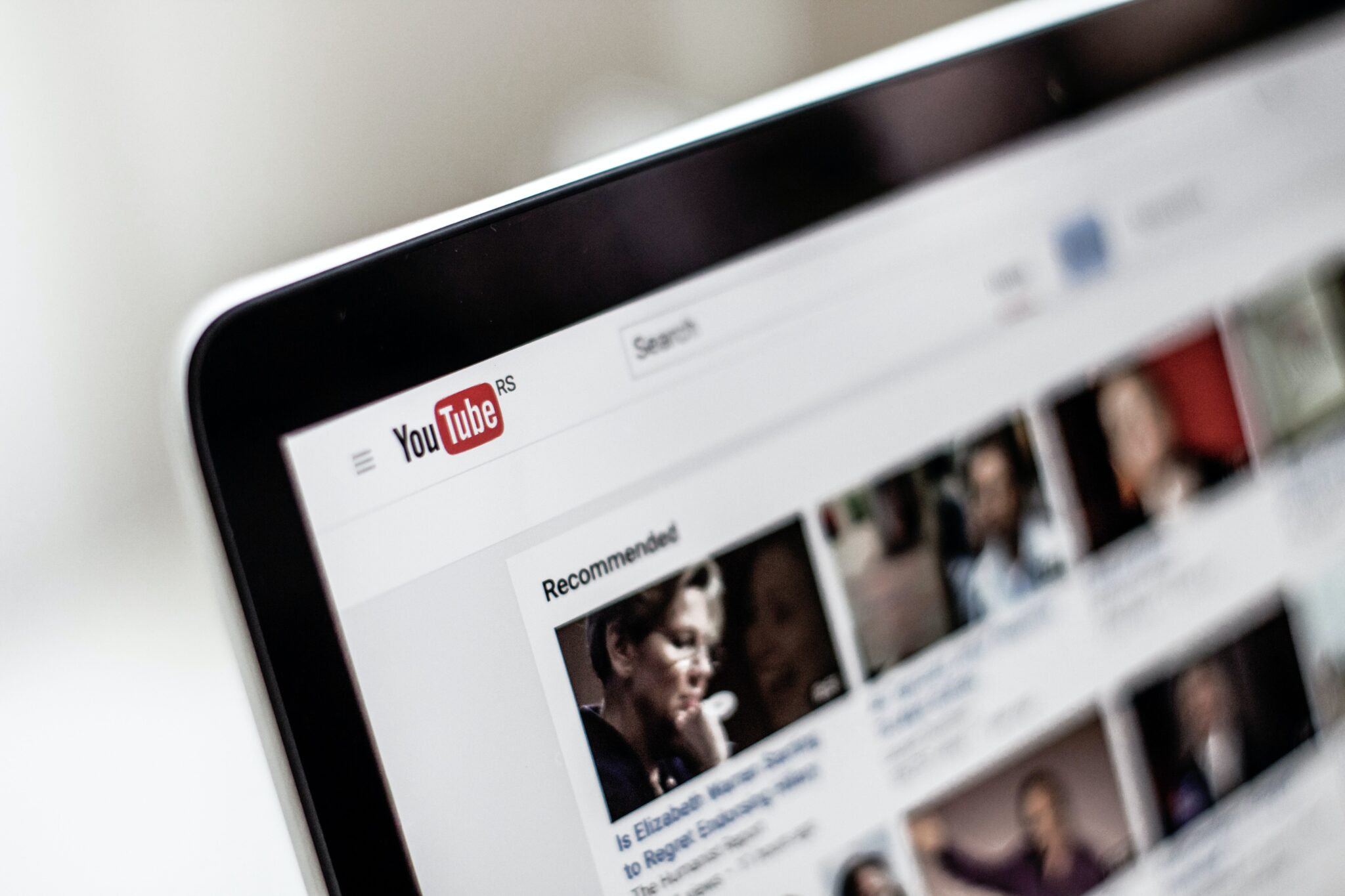 ASMR stands for autonomous sensory meridian response, and it's the tingly feeling some people get when watching or hearing something. The experience is calming and pleasant, often making you drowsy and falling asleep and it's one of the weirdest ways to profit.
It's become quite popular with over 5 million ASMR videos floating around YouTube.
To get started, you can join a video platform like YouTube, set up your channel, and then begin filming. The equipment you'll need might include a microphone and camera or webcam for filming.
5. Flip items around the house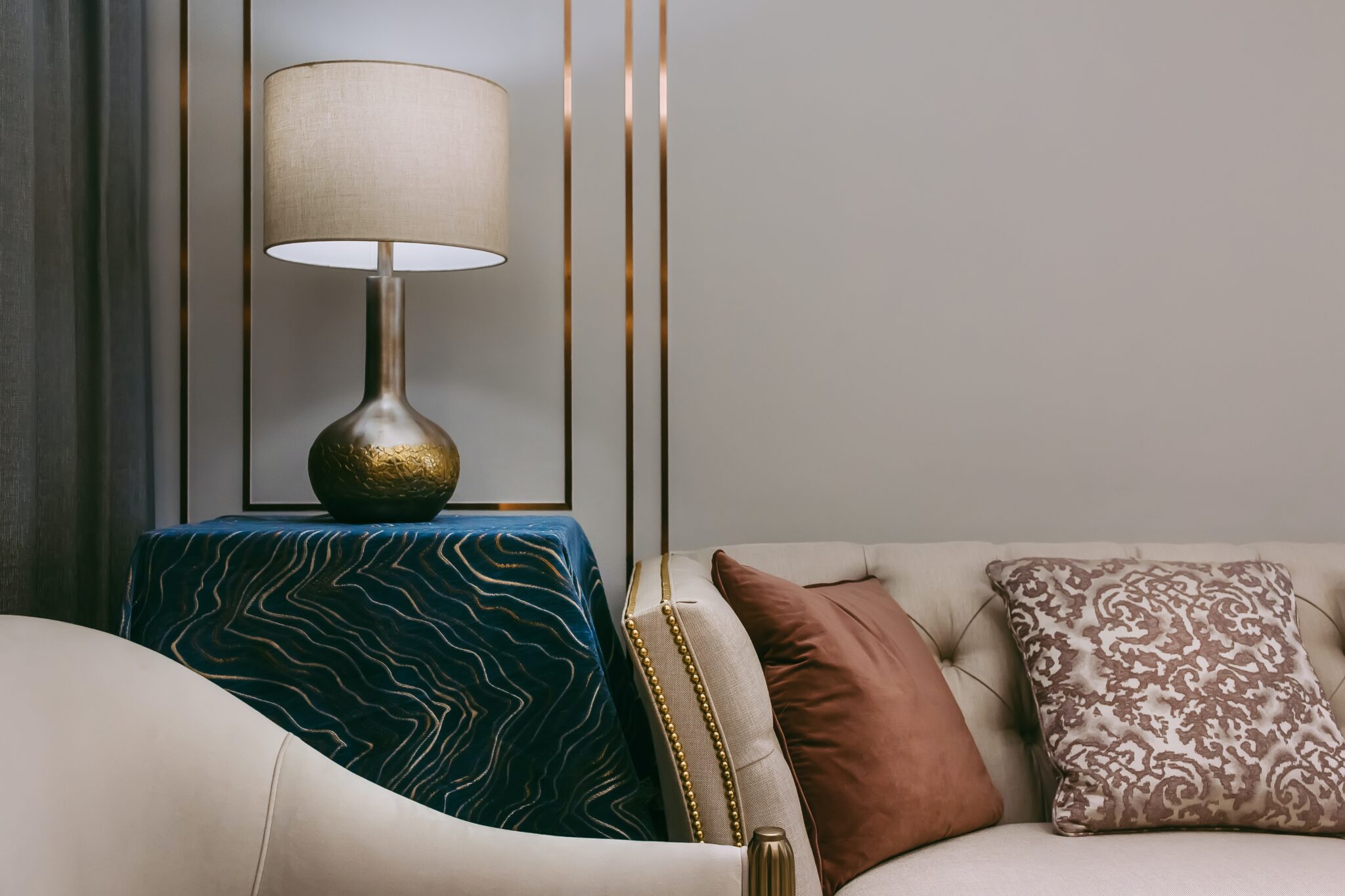 Flipping items around the house can be a surprisingly effective way to raise cash. Go around your home and collect items that you no longer need, that can be sold. Here are some examples:
Used electronics
Toys
Clothes
Footwear
Handbags
Home goods
Sell through consignment shops like Swap and ThredUp. Other websites for selling include eBay and Amazon, to name a few.
6. Paid online surveys
Did you know you can get paid to share your opinion with online surveys? Tons of legit paid online survey sites will pay you cash and rewards for sharing your opinion (check out the highest paying survey sites here).
Some examples include:
This won't earn you a full-time income but it's an easy, fun way to make some extra cash in your spare time.
Check out Swagbucks
7. Test products
Product testing is another option for making money online. You can make money with this by having companies ship your products to test out and share your opinion.
Here are some companies you can check out for product testing opportunities:
National Consumer Panel
Pinecone Research
American Consumer Opinion
JJ Friends & Neighbors
8. Blogging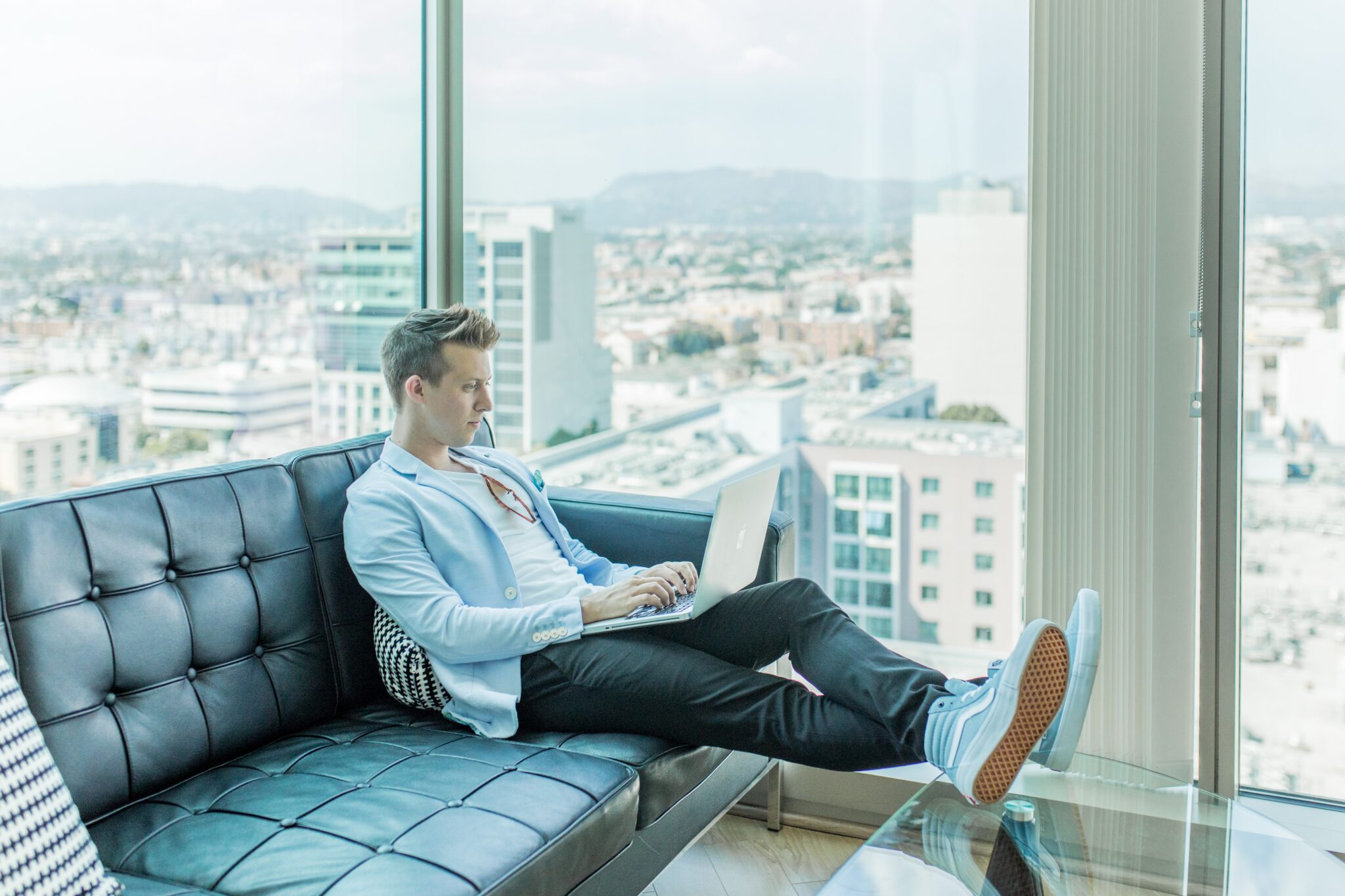 Blogging is about writing online on a topic (called a niche) to an audience. And it's a legitimate online business model.
For example, you could write about the best strollers for premature babies or share your experience of paying down $100,000 in student loans.
There are tons of different topics you can blog about. Here are some different ways to make money blogging:
Ads: You can partner with an ad network to put online advertisements on your blog. When your web visitors click the ad, you earn money. Examples include Google AdSense and Mediavine.
Sponsorships: Collaborating with companies gives you a way to monetize your traffic and online influence, getting paid to share brand products with your web visitors (and we put together a list of companies looking for influencers). Examples of sponsor networks are Izea, Activate, and Linqia.
Affiliate marketing: Earn commission when you refer affiliate products.
Products and services: Sell your products and services to your audience.
Michael Donovan earns $20K/month from a tech niche blog!
9. Social media influencer
Social media influencers make money through their social influence. They can sell to their audience and earn a part-time or full-time income.
Tomi Obebe with just under 40,000 followers on Instagram made $167,000 in 2021 from brand deals
The highest-paid TikTokers earned $55.5 million collectively in 2021
First, start a social media account then, choose a niche, and start creating content. You can make money with:
Sponsorships
Platform creator funds (like the Pinterest Creator Rewards program)
Affiliate marketing, and
Selling products and services.
Read our guide on how to become an influencer.
10. UGC content creator
UGC (user-generated) content creators play the same role as a social media influencer. They get paid to create content except, they don't need to have a social following.
Imagine if you had the skills to create TikTok videos to sell brands' products but, you didn't have to post them to your social media account. That's what UGC content creators do!
Find UGC content creator jobs on Fiverr and Upwork as well as social media sites like Linkedin or Twitter.
Check Out Upwork
11. Paid online studies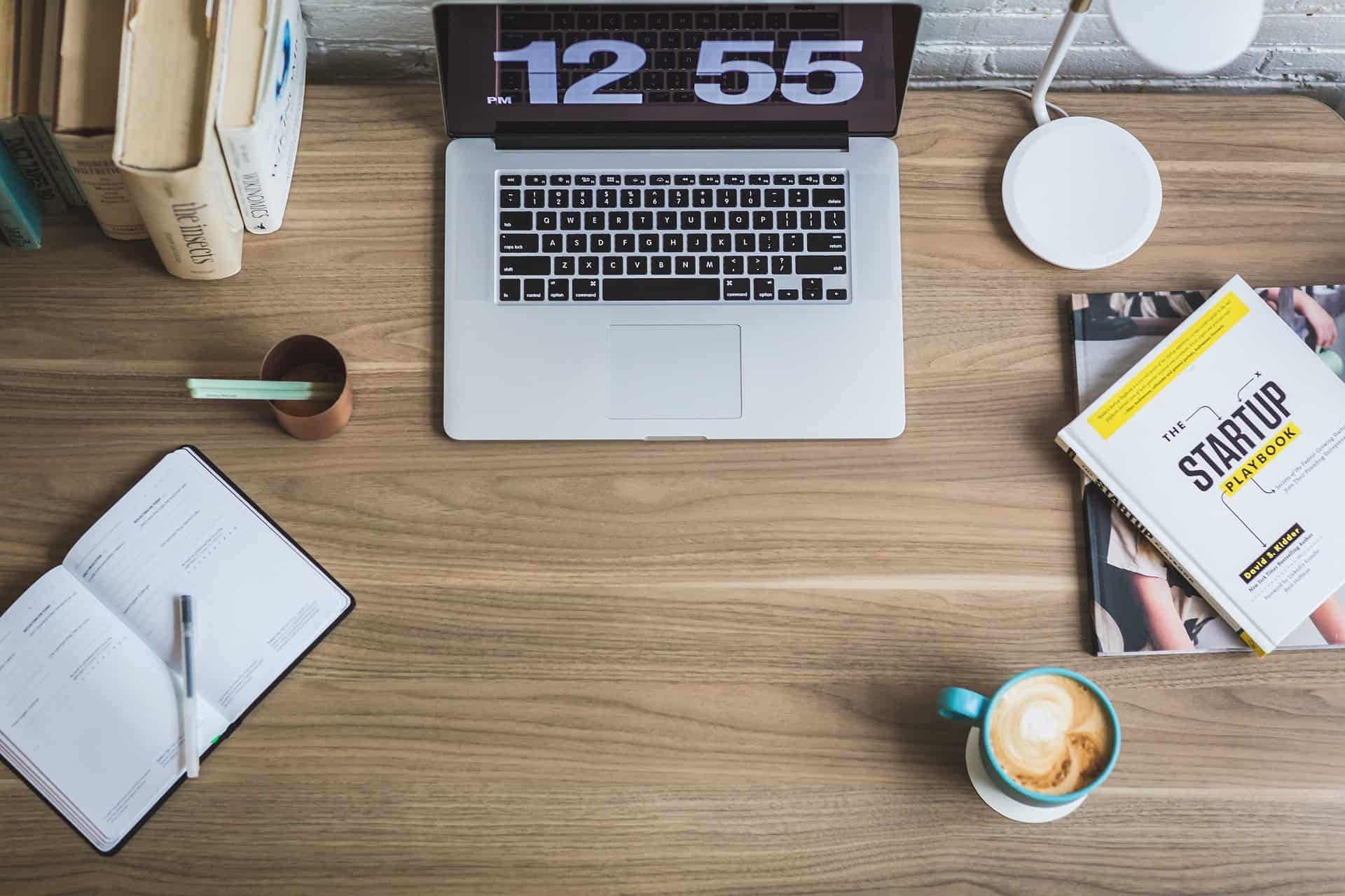 Paid online studies are similar to paid online surveys. You get paid to share your opinion individually or in a group setting, like a focus group but studies are more time-intensive and better paying.
Paid online studies can pay between $20 to $400+ per study and you can find them at these sites:
User Interviews
Respondent
12. Sell breast milk
This is one of the weirdest ways to make money on this list. It's selling breast milk.
For lactating mothers, most milk banks call it milk donation but you do get paid, it's about $1 per ounce.
Places like the Human Milk Banking Association of North America are where you can go to learn more information about selling breast milk.
13. Sell feet pics
This is just what it sounds like. Snap a few pictures of your feet and make money. Here are some sites where you can sell pictures and make this happen:
This might sound kind of odd that people will pay money for this and it's one of the more unusual ways on our list to earn cash but, it's lucrative.
This woman makes over $70,000/year selling pictures of her feet as her own business!
14. Create a faceless Instagram account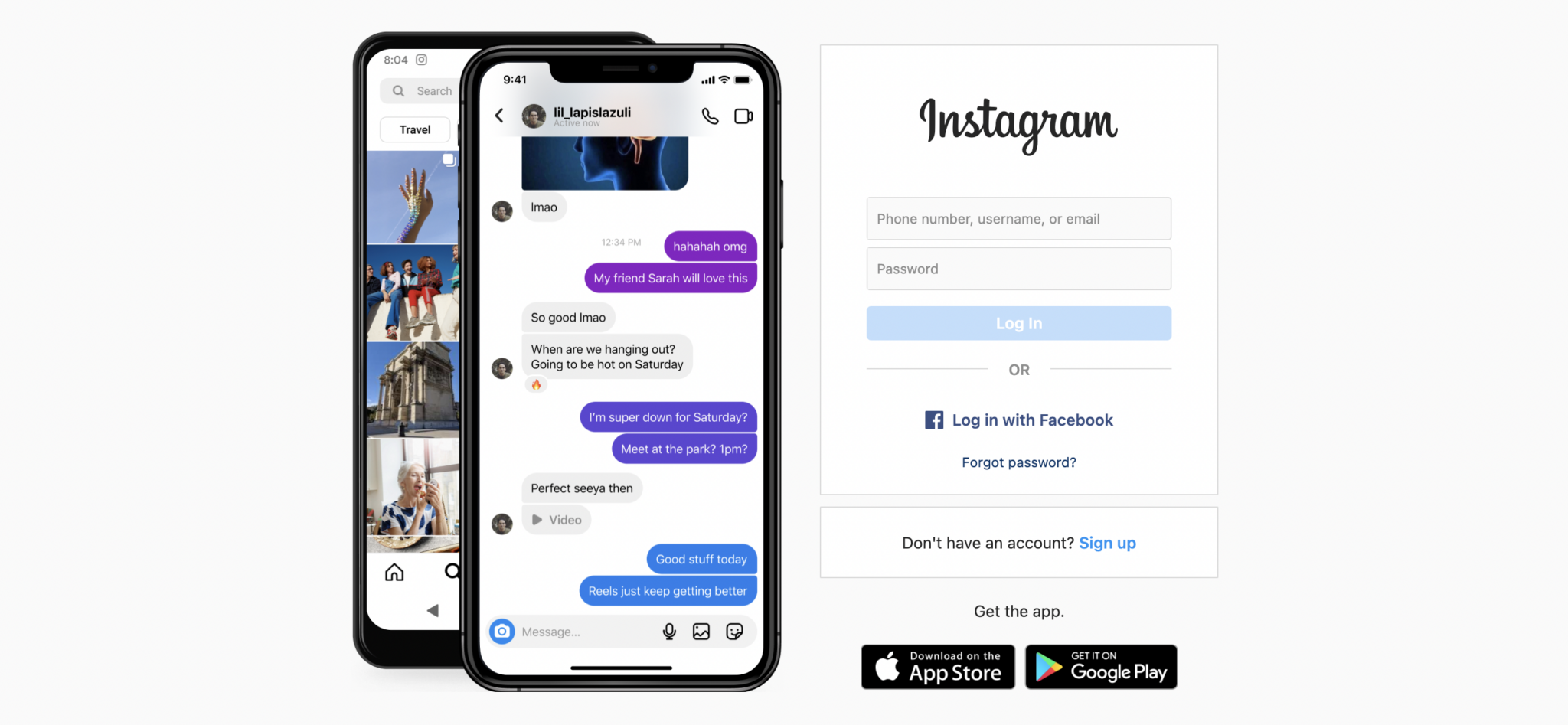 This is about how to earn cash through the social network, Instagram.
You can pursue the same path as a social media influencer, but you won't have to show your face.
Faceless Instagram accounts are accounts that post content that does not show the creator in the social media post. If you're introverted, camera-shy, or don't want friends or family to find you online, this is a solution.
Here are some examples of faceless Instagram accounts:
Goodmindsquote
Perfectsayings
15. Virtual babysitter
A virtual babysitter is an online babysitter that entertains children from a computer screen for extra cash.
You could work for a company like Virtual Babysitters Club to perform online to entertain kids:
Game show hosts
Puppeteers
Dancers
Musicians
Artists
So if you enjoy being around kids or you're a performer and don't mind singing silly songs to children, then this could be a cool way to make earn online.
16. Book flipping
Book flipping involves buying books at a low price and selling them at a high price, profiting from the difference.
For example, you could find a used textbook for $50 on eBay and sell it on Amazon for $150, making a $100 profit (before fees).
Many book flippers have been able to supplement their income from a day job by flipping hard-copy books and other reading material. Flippers like Jarry Lew are even making a full-time income doing this.
17. Domain flipping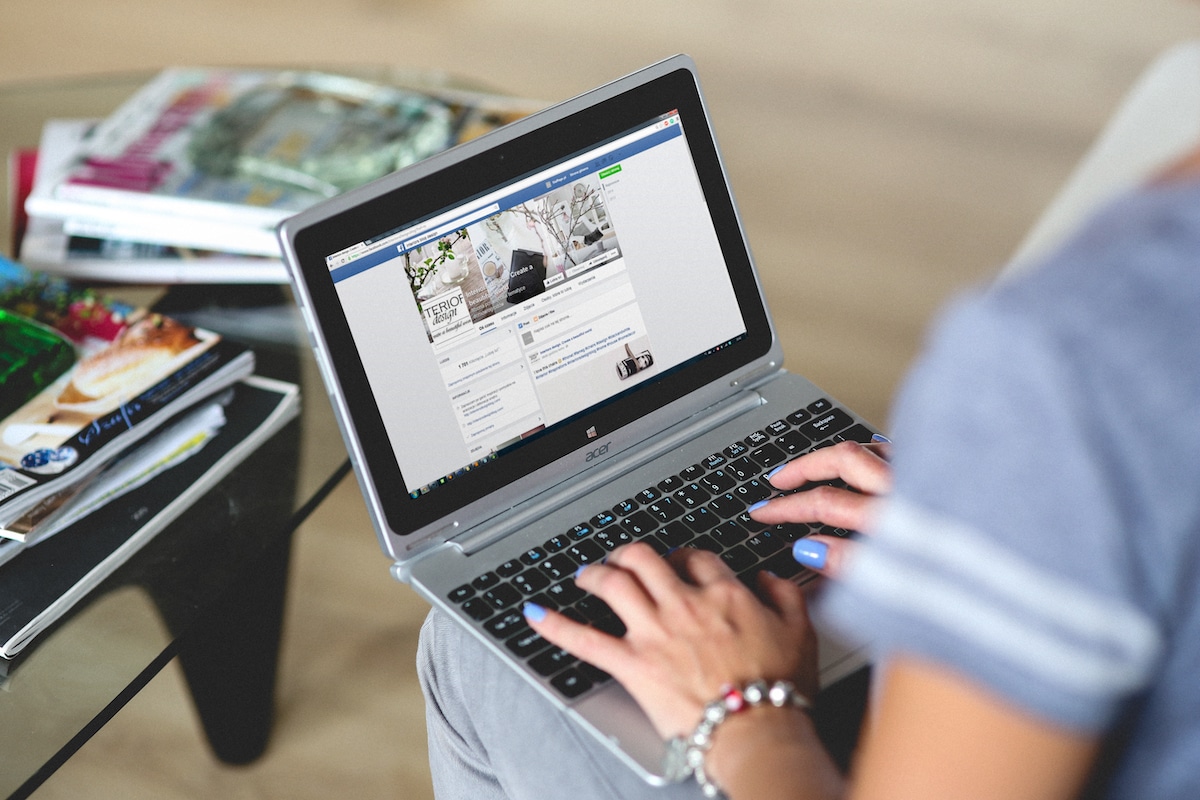 Domain flipping works like any other kind of flipping. You can buy a domain at a low price and sell it at a high price to make big money.
For example, Aquipsy.com is currently for sale for $0.01 for the first year from GoDaddy and has a current appraisal value is $1,234.
You could potentially make a $1,200 profit from this domain flip!
That's how it works.
You can buy domains from a domain auction and domain purchase websites like GoDaddy, Sedo (see Sedo vs Flippa), JustDropped, and others, then sell them online for a profit.
18. Sell low content and no content books
Low content books are books like crossword puzzles and activity books. No content books are notebooks or journals.
These are both incredibly easy to create and although they sell at a lower price point, selling a large volume of these books can make you part-time or full-time income online passively.
Creating these books is easy with a tool like Book Bolt.
19. Teach piano
If you're a skilled musician, consider monetizing your skills to teach music lessons like piano to others.
You could do this as an online course or you can work one-on-one or in a group setting to teach music lessons live, in real-time. And you can sell similar services for any music instrument.
20. Virtual bridesmaid: A Very Weird Way To Make Money
A virtual bridesmaid is probably one of the most unique side hustles on this list.
Virtual weddings are a thing and having a virtual bridesmaid can be a great complement to the wedding party. You can charge to cover:
Your bridesmaid dress
Hair and makeup
Your time to plan and/or attend wedding events like a bachelorette party
Wedding Wire shares that the average cost a bridesmaid spends is about $1,200. You could charge a similar cost, making around $1,000 or so per wedding!
21. Flip NFTs
NFTs (or non-fungible tokens) are digital art that you can buy and sell.
There's a lot that goes into buying and flipping NFTs but, if you do it right, you can make a nice profit.
To learn more about it, find out how to make money with NFTs.
22. Vlogging
Vlogging or video blogging is about documenting the things around you to share with the world, and we made a guide on how to start vlogging. Many vloggers document their daily life, pulling the curtain back on their day-to-day.
Most vloggers create and publish content using YouTube and monetize with:
Ads, using the YouTube Partner program
Affiliate marketing
Sponsorships
Selling your products and services
23. Pinterest manager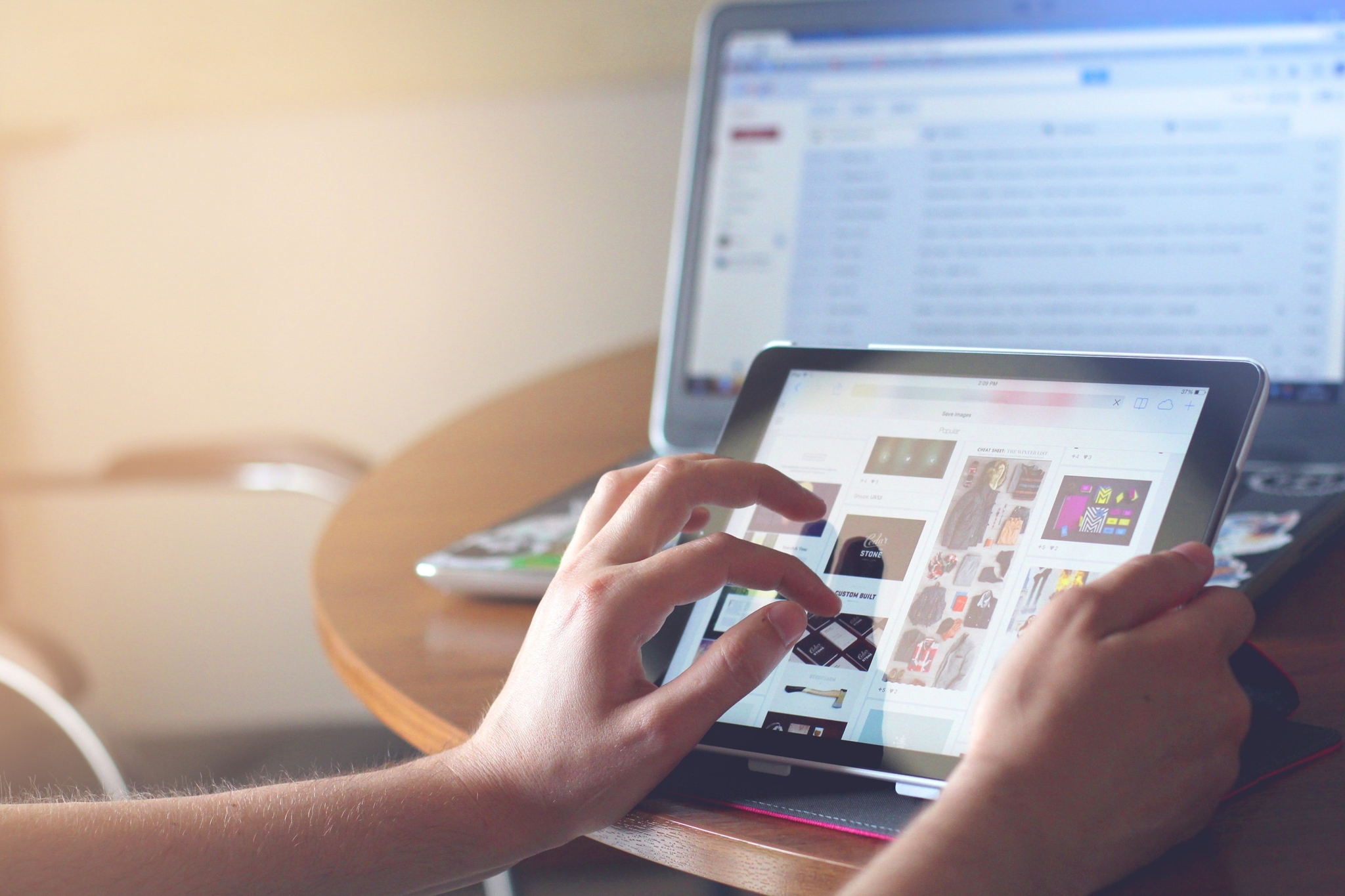 A Pinterest manager is a social media manager for Pinterest. If you run your Pinterest account and you know how to post pins, create boards, and check the analytics, this could be the side hustle for you.
Find clients, run their Pinterest accounts, and report the results to them.
24. Mock online juror
Mock online jurors can play a big role in helping attorneys get prepared for a real court case through a mock trial.
This may sound like one of the weirder ways to make money, but it's important. They will hear testimony, get jury instructions, and deliberate to provide a guilty/not guilty decision, like a jury focus group.
Here are some online mock juror companies to check out:
eJury
Online Verdict
Jury Test
25. Gamer
Gamers are people that play video games. This can be computer-based video games or gaming using a console like an Xbox or PlayStation.
Gaming can make you money through:
Twitch: livestream playing video games on Twitch and earn money from donations
Brand deals: partner with brands that pay you to mention them on your live streams or vlogs
YouTube vlogging: Vlog your gaming on YouTube and make money through the YouTube Partner program
26. Mystery shopping
Mystery shopping is a way for companies to get unbiased feedback about their products and employees.
As a mystery shopper, you'll be an undercover shopper, sharing your shopping experience and opinion on the products you buy.
Mystery shops can pay up to $50+ each and there are in-person and online opportunities. Here are some companies to check out to find mystery shops:
BestMark
IntelliShop
Market Force
27. Ethical hacking
This is one of the weirder ways for tech geeks to earn online. It's perfect for people that can do computer hacking.
Hacking is when someone gains unauthorized access to a system or computer.
Ethical hacking is when you purposely hack a company's website to uncover vulnerabilities that you can alert them to. You can make money with this through:
Ethical hacking jobs like ethical hacker analyst or cybersecurity specialist or,
Bug bounty programs
Here are some examples of company bug bounties:
Apache pays between $500 to $3,000
Vimeo pays between $500 and $5,500
Twitter pays between $140 and $15,000
28. Beekeeping
Beekeepers help take care of bees, providing hives for shelter, medication, etc. Bees are a critical part of the ecosystem, helping support the growth of nature like trees and flowers, and helping support the existence of many species, so this is a very important job.
29. Sell your hair
Human hair selling is certainly a weird way to earn money in a market you probably didn't know existed. Sites like Hairsellon are helping consumers sell their beautiful, healthy hair for cash. This marketplace has been in existence since 2012 and it is one of the largest websites for human hair selling.
Human hair can sell for $150 to $1,000 or more!
To get started on this site, you will set up a listing that involves registering for the site, posting photos of your hair along with pricing, and waiting for offers to come in. People pay hundreds for long hair extensions in natural hair color, so if you have long and healthy locks, it can be a great way to make occasional additional income.
30. Professional cuddler
A professional cuddler is one of the weirdest ways people make money. Someone needing cuddling will book an appointment and then meet the professional cuddler for their cuddling session.
Cuddling can provide comfort, encouragement, happiness, and other positive feelings. It's called cuddle therapy and it can pay up to $80/hour or more.
Here are some websites you can check out to learn more about becoming a pro cuddler:
31. Professional line waiter
A line waiter is a weird way to make money, but someone gets paid to stand in line for their client. This could be line standing for events like:
Concert tickets
The launch of a new sneaker line
Early access to Starbucks' latest tumbler collection
Professional line sitters can make as much as $1,000/week.
To do this yourself, you can set up gigs on marketplace sites like TaskRabbit or Fiverr. You can also turn to local sites where you can use sites like Craigslist to list your services.
32. Sell plasma
Looking for weird ways to profit without any work?
Well, while this isn't technically 100% online, you can start the process online, by registering for the plasma donation site and setting an appointment.
Selling plasma is an opportunity for anyone to make money that's at least 18 years old. You'll visit a plasma center, register, and then give plasma. If you've ever donated blood, it's a similar experience.
You can earn between $50 to $75 per appointment with some companies paying up to $1,000 to $1,200 for first-time sellers, like CSL Plasma.
33. Play games
Companies like Swagbucks and Inbox Dollars are legit sites where you can go to make money playing games. This is low-paying, but it's a way to monetize your time and is perfect for people who enjoy playing games.
Once you register for the site, you can get started playing games. The money you earn will accumulate in your balance and then once you meet the minimum balance requirement, you can cash out.
34. Watch TV
How about weird ways for TV lovers to profit online? We've got you covered. In this side gig, you can make money watching TV and movies (in fact, we made a great list of places to review movies for money). Here are some websites to check out for this:
Swagbucks
Inbox Dollars
Slice the Pie
35. Taste-testing
Taste-testing opportunities can help you monetize your tastebuds.
This is a market research opportunity where you'll taste food and drinks and then share your opinion about your experience. And it's a great way to get free meals.
Here are some websites to check out for this opportunity:
AOC Marketing Research
Area Wide Market Research
Martec Group
36. Answer text messages
McMoney is one app that pays you to answer text messages. Others to check out include 1Q.
This is one of the top weird ways to make money online using your phone!
The requirements will vary from app to app but, in general, you'll download the app, register, and then receive text messages. Some texts you receive will be questions users are asking and you'll make money by providing an answer.
37. Rent your pool
If you have a backyard pool, you can rent it out short-term for as much as $100+ per hour, so this can be a real money maker! The company to check out for this is Swimply. It's like Airbnb but for pools.
Short-term renters can rent out your pool, earning you money passively.
38. Rent your backyard for campers
Airbnb your backyard for campers to earn quick money! If you have the perfect backyard setup to accommodate campers, list your space on Airbnb for short-term rental income.
This is a cool way to earn passive income and you can outsource the maintenance and cleaning to a cleaning team who will clean and fix up the space in between guest stays.
39. Sell photos
This is for creatives who are looking for weird ways to make money online. It's stock photo selling.
For amateur and pro photographers, selling photos can be a fun and lucrative way to make extra money. Snap photos of people, places, and things around you, then sell them on a stock photo site. Here are some examples:
Shutterstock
Getty Images
Alamy
40. Modeling
Working as a fashion model can bring tons of perks including high pay, travel to other countries, and exposure to TV and film opportunities. This can be runway modeling, hand modeling, body part modeling, hair modeling, etc.
Models can earn up to $100/hour or more.
To find opportunities, start by getting headshots taken, then you can join modeling websites like Model Mayhem to get connected with opportunities.
Being active on social media can also help you get opportunities to model as well as joining gig marketplace sites like Fiverr or Upwork.
41. Claim lost mail
Mail that has been lost can be purchased by consumers. The idea is to claim lost mail, purchase it, and then resell it, just like flipping. This can be one of the fun and weird ways to make money. Every mail package is like a mystery box, and you don't know what you're getting.
This will require some upfront capital as you'll need to buy the lost mail packages before you can resell them. But, those costs can be covered as long as you sell the packages for a high enough price to cover your purchase plus profit.
42. Remove photo backgrounds
Make money removing photo backgrounds. You don't need photo editing experience thanks to background eraser tools and software that exist.
All you need is to find clients that need this kind of work done, which you can find in places like:
43. Rent your closet
Neighbor.com is a short-term rental company that can help in renting space in your home, like your closet.
For people that need storage space, this can be cheaper than going to a storage facility, and for hosts like yourself, it's a passive way to earn money.
You can rent your closet, spare room, attic, garage, etc. to make more money. This is a short-term storage rental that involves storing things, not hosting guests like Airbnb rentals.
44. Sell digital templates on Etsy
Selling digital templates on Etsy is a smart way to make passive income. Here are some examples of digital templates you can sell:
Email banners
Social media posts
Pitch decks
Ebook templates
Check Out Etsy
45. Website flipping
Today, you can flip just about anything for a profit. This includes flipping websites.
This is one of the weird ways to make money online, but website flipping is a flexible side gig and it can be very lucrative. You will build or buy a website, renovate it by adding content, ranking for keywords, and monetizing it, then sell it (the flip) for profit.
Final Thoughts on Weird Ways to Make Money Online
This wraps up our roundup on unusual ways to make money online (if you'd like to keep going, be sure to check out the best ways to make money online for beginners). If you're searching for weird ways to make money, these money-making ideas fit the bill.
Not all opportunities are equal. If you're wanting to make a million dollars, for example, stick to ideas that revolve around starting an actual business like:
Website flipping
Selling digital templates on Etsy
UGC content creation
For those that just want a little extra pocket money, the quick earners tend to be lower-paying but can make you some money like:
Taking online surveys
Selling plasma
Working with research companies doing online studies
Want to learn step-by-step how I built my Niche Site Empire up to a full-time income?
Yes! I Love to Learn
Learn How I Built My Niche Site Empire to a Full-time Income
How to Pick the Right Keywords at the START, and avoid the losers
How to Scale and Outsource 90% of the Work, Allowing Your Empire to GROW Without You
How to Build a Site That Gets REAL TRAFFIC FROM GOOGLE (every. single. day.)
Subscribe to the Niche Pursuits Newsletter delivered with value 3X per week