13 Ways to Start Affiliate Marketing With No Money
When you buy something through one of the links on our site, we may earn an affiliate commission.
Do you want to know how to start affiliate marketing with no money?
If so, you're in luck today.
You can start an affiliate marketing side hustle in your free time with nothing but your phone or computer and the internet: no money required.
In this article, we're going over 13 tried and true methods for starting affiliate marketing with no money invested.
How Does Affiliate Marketing Work?
Affiliate marketing is a form of marketing that requires four things in order to work profitably.
A business that sells things.
Products for sale.
Affiliate marketers.
Customers.
Here's how an affiliate marketing business works in a nutshell.
An affiliate signs up for a company or store affiliate program.
The affiliate marketer gets a special link for products for sale via the company affiliate program.
Then, the affiliate recommends the products for sale to an audience of potential customers.
A potential customer clicks the affiliate marketer's link and makes a successful purchase.
The company pays the affiliate marketer a commission of the sale. Commission rates and percentages are explained during the affiliate sign-up process.
As you can see, affiliate marketing is incredibly simple, and it doesn't take much to get started.
Do You Need Money to Start Affiliate Marketing?
No, you don't need money to start affiliate marketing. You honestly don't need much at all other than the internet and an internet-enabled device.
"It takes money to make money" – this saying is usually true in most scenarios, but not with these methods for starting affiliate marketing with no money.
Spending money on your affiliate marketing efforts is something you can do once you start generating commissions to help scale your business. But affiliate marketing is a business you can legitimately start with zero dollars.
The Only Thing You Need to Be a Successful Affiliate Marketer
There is one thing and one thing only that you need to become a successful affiliate marketer… and no, it's not money.
Traffic is the only thing you need to be a successful affiliate marketer. And not just any traffic – you need targeted traffic to your affiliate offers to generate affiliate sales and commissions.
But how do you do that? How do you get started with no money and no website?
Buckle up, my friend. We're about to cover 13 different ways to get started with an affiliate marketing business that don't cost a single penny, using social media accounts, forums, and email marketing! Plus, we have details on how you can get started as soon as you finish reading this article.
How to Get Targeted Traffic
There are two main ways of getting targeted traffic to your affiliate offers: paid and organic.
Paid traffic is traffic that comes from paid ads and sponsored content.
Organic traffic is free traffic that comes from promoting your affiliate offers in the ways we're outlining in this article.
Organic traffic takes more time than paid traffic, but it's well worth it. You can grow an audience organically using many different forums and networks, which we'll outline here.
How to Start Affiliate Marketing With No Money: 13 Different Methods (Complete Guide)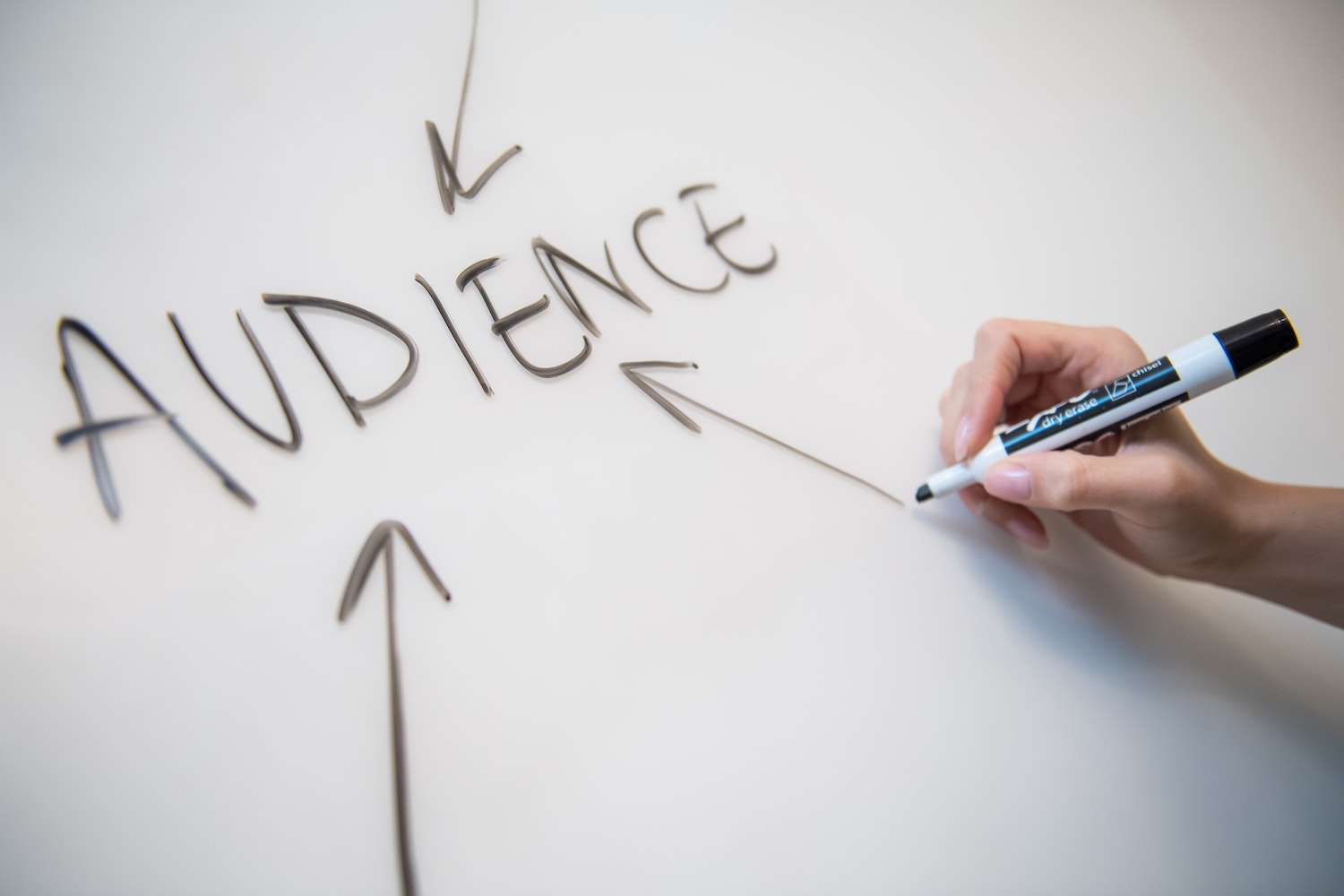 Who knew there were so many ways to get started affiliate marketing with no money and no website? Well, we did. Let's get into it.
First Steps
There are some things you need to do to get set up to promote affiliate products.
Choose Your Niche
Sign Up for Affiliate Programs
Get your links and start promoting!
It's easiest to start with a niche you already have a lot of experience in, passion for, or know a lot about.
It will be a lot easier to create quality content and get clicks on your links leading to affiliate sales when you're intimately familiar with the niche.
After you've signed up for a few high-paying affiliate programs, be sure to familiarize yourself with the terms and conditions of each affiliate program.
Some affiliate programs only allow certain methods of promotion and will kick you out for not following the rules. So, it's best to become familiar with the rules of each of the affiliate networks upfront.
1. Start a YouTube Channel
YouTube has over 2 billion users! And over 42% of global internet users log in to YouTube every month.
Plus, it's free to sign up and free to post your own videos to promote affiliate products.
It's literally a gold mine.
How to Start Affiliate Marketing on YouTube
Create a channel in your niche.
Film videos about your affiliate products. Here are some video-type ideas:
Edit your videos for free on your laptop or smartphone with free video editing software.
Do basic keyword research on YouTube about your video or product and include those keywords in the title and description.
Upload your video, share on each social media platform, rinse, and repeat (it's one of the best ways for how to make money on social media).
If you're really feeling stuck on how to start affiliate marketing with no money, start with YouTube first. Your YouTube videos can be used in conjunction with all the other methods listed here for a more powerful free affiliate marketing strategy.
2. Use Pinterest for Affiliate Marketing
Yes, Pinterest allows affiliate marketing. And it's free!
Pinterest is a visual search engine where users post, share, and save "pins" about products and ideas.
There are over 450 million Pinterest users and over 50% of U.S.-based Pinterest users actually shop on Pinterest. This means Pinterest is a great place for posting your affiliate links!
How to Start Affiliate Marketing on Pinterest
Create a free Pinterest for Business account
Create pin graphics promoting your product using a free tool like Canva or Piktochart
Alternatively, you can upload product image photos directly
Upload your pin and write a keyword-rich title and description
Post your pin and repeat!
If you create YouTube videos about your products, you can create pins for your videos as well.
Pinterest allows you to upload videos, create Story Pins, and much more. In addition, you can bulk-create several pins and schedule them with Pinterest's native scheduling feature to put your pinning on autopilot.
Pinterest SEO is the main way to get your pins in front of potential customers on the platform. You can work to grow your following by following related accounts, but followers don't matter much with this platform.
3. How to Do Affiliate Marketing with No Money on Facebook
Facebook is another great platform for affiliate marketing without any money (and works great with other platforms as you can see in our Shopper.com review).
There are a few ways you can do affiliate marketing on Facebook, but the best way to gain traction is to start your own Facebook Page and group. 
It takes a while to start gaining traction on Facebook, but it can be done with the proper strategy. The best way to get started with an affiliate marketing business on Facebook is to create your own page and Facebook group and link them together.
Growing a Facebook page and group organically comes down to picking the right niche and posting relevant, engaging, and shareable content.
You can post about your affiliate products in the form of reviews, educational posts, and more.
You can also upload your videos directly to Facebook to get your affiliate links and products in front of more people.
How to Start Affiliate Marketing on Facebook
Start a Branded Facebook Page
Start a Facebook Group to grow a community around your niche. Keyword the group title and description to help people find it.
Grow your Facebook Page organically by sharing engaging memes, long-form blog posts, videos, etc
Create videos and content around your affiliate product like tutorials, reviews, case studies, and alert followers of sales, etc.
How to Create a Facebook Group and Make It Thrive
4. How to Do Affiliate Marketing on Instagram with No Money
Instagram is one of the most popular social media platforms in the world with over 1 billion active users.
This platform is a great place to drive traffic to your affiliate links for free.
Instagram is a visual platform that operates with photos, videos, and hashtags.
The more aesthetically pleasing, the better!
Instagram also has a TikTok-like Reels feature where creators can post short videos from their profiles (and you can also add music to an Instagram reel or post).
Affiliate Marketing on Instagram
Affiliate marketing on Instagram is similar to other social media profiles. Here you can post images, videos, stories, and Reels and attract potential customers with strategic hashtags. Here's how to get started.
Create a free Instagram business account.
Content ideas include product reviews, product tutorials, product pros and cons, education, and more.
Research hashtags related to your niche and products to use on your posts.
Post photos, videos, and reels about your product.
Add your affiliate link in your bio.
Better yet, use a free service like Linktr.ee to post multiple affiliate links in your bio.
If you have YouTube and Pinterest accounts set up, you can use them interchangeably with Instagram, too.
Create pins for your Instagram posts, and create Instagram posts for your YouTube videos.
The more places you can get your links in front of potential customers, the better your chances of success with affiliate marketing. Creating a web of interlinked social profiles is the best way to do it.
How to Grow a Social Media Following Fast
5. Start a TikTok for Affiliate Marketing
TikTok is all the rage lately, and not just with teens and Gen Z. TikTok use is rapidly growing among millennials, Gen Xers, and even baby boomers.
This platform has over 1 billion active users around the world and is growing faster than any other social platform. It's still the early days for TikTok, which makes it a great place to jump in with affiliate marketing.
TikTok recently created a free Business user account option that allows users to post as a business, get video watch analytics, and post a link in the account bio (and don't miss our guide on the best time to post on TikTok).
How to Do Affiliate Marketing on TikTok
Successful affiliate marketing on TikTok will require creating videos (using video marketing tools) and jumping on TikTok trends. But it's not as hard as it looks! Here's how to start.
Sign up for a free TikTok business account.
Put your affiliate link in the bio or use a free service like Linktr.ee to put multiple links in your bio.
Create videos related to your affiliate product without being overtly promotional or sales-y.
Make TikTok trend videos to grow followers and get more eyes on your affiliate links.
Once you hit 1,000 followers, you gain the ability to go live. Go live to interact with your followers and promote your affiliate products.
You can repurpose your TikTok videos on your Instagram reels and as Pinterest videos, and vice versa.
6. Affiliate Marketing on LinkedIn
Think LinkedIn (and even LinkedIn alternatives) is just for business professionals and job seekers? Think again!
LinkedIn can be a great place for affiliate marketing, especially if you're in the B2B, software, tech, business, or digital marketing niches.
This platform might not be one of the first places you think about when trying affiliate marketing, but with over 800 million members it shouldn't be overlooked.
How to Do Affiliate Marketing on LinkedIn
LinkedIn is actually a pretty great platform with some features that make affiliate marketing easy. Here's how to start.
Create a LinkedIn profile and complete it as much as possible (check out our list of LinkedIn Headline generator tools to best optimize your profile).
Start sending connection requests to people or businesses in the niche of your affiliate products.
Write blog posts on LinkedIn about your affiliate products.
You can also post status updates, similar to Facebook.
There are other ways to promote affiliate products on LinkedIn like joining LinkedIn groups, creating a LinkedIn business page, and more.
7. Write Affiliate Review Articles on Medium
Medium is a great user-generated content platform that you can use as a niche blog, without actually having to create a website.
You can write affiliate review posts on Medium for free and actually get paid for them, too.
In addition, Medium does allow affiliate links in your blog post articles as long as they don't come off as spammy.
How to Do Affiliate Marketing on Medium
Register for a Medium account.
Write articles about your affiliate products that educate, inform, and inspire.
Be sure to always include an affiliate link disclosure in your affiliate posts.
Don't be too spammy: don't include too many links and don't make every single post a promotional post.
Medium is a wildly popular publisher and ranks very well in search engines. For the best results with affiliate marketing on Medium, be sure to do SEO and keyword research.
8. Affiliate Marketing on Reddit
Reddit is a popular website that is essentially a huge collection of forums related to every niche imaginable.
Reddit is a place where users come together to post and answer questions, write short stories, share photos, and share all kinds of information.
It's also a great place for affiliate marketing once you understand how to use it.
How to Do Affiliate Marketing on Reddit
Reddit doesn't allow direct affiliate marketers to post direct links, and you should first become an established Redditor before you start promoting, but it can be done. Here's how to start.
Create a Reddit profile.
Join subreddits in your niche and start engaging by posting threads, comments, replying to comments, upvoting and downvoting, etc.
Gain Karma.
Once you become a valuable member on the platform, you can start thinking about promoting your affiliate links. Here's how to do that.
When making posts to promote an affiliate link, structure it in a way that's as helpful as possible.
Always cloak your links or direct readers to another resource, like your affiliate product review YouTube videos.
Above all else, be helpful and engaging.
Reddit Marketing Case Study
9. Start Affiliate Marketing on Twitter
We can't forget about Twitter when thinking about social platforms to start affiliate marketing with no money (and we have full guide on how to get into Twitter affiliate marketing). Twitter has been around since 2006 and currently has over 396 million users.
Affiliate marketing on Twitter is a little different due to the limited character capacity (280) for each post.
How to Use Twitter for Affiliate Marketing
Create a Twitter profile complete with profile photo and bio (if you're not sure what to put then you can check out these bio generators to help).
Interact with other Twitter users to attract followers by following, re-tweeting, and replying to Tweets.
Tweet about relevant topics in your niche using hashtags to help them be seen by other Twitter users.
Use Twitter to share your latest YouTube videos, Medium Articles, and LinkedIn posts about your affiliate products.
While you definitely can share your affiliate products on Twitter, it's best to use Twitter to grow a following and direct traffic to your offers elsewhere.
10. Using Tumblr for Affiliate Marketing with No Money
Tumblr is a microblogging and social networking platform where users can create profiles and blogs to share written content, audio, and video.
You can use Tumblr to create a free blog-style website in your niche to promote your affiliate products with videos, blog articles, and more.
How to do Affiliate Marketing on Tumblr
Create a Tumblr profile
Create, curate, and share relevant niche content
Interact with other users in your niche
Write articles about your affiliate products, share your YouTube videos, and promote your other social profiles.
11. Start Affiliate Marketing on Quora
Quora is a question-and-answer forum where people can both post questions or post answers.
Quora is a surprisingly good way to drive traffic, too! Affiliate links aren't allowed on Quora, but there are ways to promote affiliate products on this platform that don't involve direct linking (don't miss our guide for how to make money on Quora).
How to Do Affiliate Marketing on Quora
Create a Quora profile and flesh it out, including links to your other profiles and articles.
Start answering questions in your niche with thoughtful, detailed, well-formatted answers.
Share other helpful information in your Quora answers that may contain affiliate links like your Medium or LinkedIn articles, YouTube videos, etc.
12. Affiliate Marketing on Web Forums
A web forum is a question-and-answer or community thread website, and forums exist in every niche imaginable. Just Google "niche term" + forum and see what comes up!
A forum is a great place to promote affiliate products because people there are often searching for solutions to their problems.
The steps to get started affiliate marketing on forums are a lot like Quora! However, some forums will allow direct affiliate links.
Make a list of forums in your niche, go over the rules, and get started.
13. Using Free Email Marketing Services for Email Affiliate Marketing
Email marketing is an incredible way to start affiliate marketing with no money!
Many people don't think of this as an option, but there are plenty of email marketing services out there that allow you to get started for free.
For example, Mailchimp has a free option for up to 2,000 subscribers.
How to Use Email Marketing to Start Affiliate Marketing with No Money
Sign up for a free email marketing service.
Create a freebie or lead magnet to entice people to sign up for your list.
Place your freebie or lead magnet link in the bio of every social profile and promote the freebie everywhere: YouTube, Pinterest, Instagram, Facebook, Twitter, etc.
Send newsletters to build a relationship with your subscribers, help them with their problems, and recommend your affiliate products to them, and you can get inspired by checking out the best marketing newsletters.
For more information, read Email Marketing Made Simple: How to Start & Run a Successful Email Marketing Campaign.
10 Ways to Build an Email List Without a Website
Affiliate Marketing Next Steps: Start a Niche Website
Now that we've covered the best ways to start affiliate marketing with no money using social media accounts, forums and email marketing… where do you go next?
To scale your affiliate marketing efforts and make even more money, starting a niche affiliate website and leveraging search engine optimization is a great next step in your affiliate marketing journey.
Your own niche website enables you to create any kind of content and promote it however you want, and it really doesn't cost a lot to get started. Learn how to create a niche website here.
How to Start Affiliate Marketing With No Money: Final Thoughts
Hopefully, by now, you know without a doubt how to start affiliate marketing with no money.
Getting started with your affiliate marketing journey doesn't require money, but it does require time, patience, and, most importantly: consistency and traffic.
Don't spread yourself too thin with your affiliate marketing strategy by trying to do every single thing on this list to get affiliate sales. Rather, start with one big thing (like YouTube) and slowly branch out to different approaches that you already know and feel comfortable with.
With practice, patience, and consistency, your successful affiliate marketing business empire will explode right before your eyes (and if you need, check out our list of marketing business names for names to call it).
Want to learn step-by-step how I built my Niche Site Empire up to a full-time income?
Yes! I Love to Learn
Learn How I Built My Niche Site Empire to a Full-time Income
How to Pick the Right Keywords at the START, and avoid the losers
How to Scale and Outsource 90% of the Work, Allowing Your Empire to GROW Without You
How to Build a Site That Gets REAL TRAFFIC FROM GOOGLE (every. single. day.)
Subscribe to the Niche Pursuits Newsletter delivered with value 3X per week