Where to Post Affiliate Links: Creative Thinking for Amazing Results
When you buy something through one of the links on our site, we may earn an affiliate commission.
Affiliate marketing is a fantastic way to make money from online traffic, but knowing where to post affiliate links is important.
You don't have to search far to find hundreds, if not thousands, of examples of successful marketers who have made a full-time living through affiliate sales. There are many more who do this as a side hustle or part-time income while pursuing other careers, living a digital nomad lifestyle, or pursuing other skills and interests.
There are many important skills to learn to meet your goals. Understanding where to post affiliate links (and how to do it without spamming) is a crucial foundation skill.
This goes not only for where you place the links, but how. The good news is that there are many top notch affiliate programs out there. There are also many different places where you can post affiliate links.
Seeing the number of options out there will help you understand just how many opportunities there are. They may even help you get some creative, profitable ideas of your own!
Building Your Own Affiliate Website
This is the way most affiliate marketers make a killing. This makes sense. Controlling your own blog means you can choose your niche, write as many articles as you want on the topic, target a wide number of related keywords, and put affiliate links down as you see fit.
This is the most popular option for several reasons.
One is control.
When you have your own domain name and your own inexpensive hosting (we recommend Bluehost here), you have the ability to create a website where you can drive traffic. You can test many different link options. Buttons, text links, linked pictures, and banners are just a few of the potential options you can test out to see what works in your niche.
Having an optimized affiliate site also gives you a property that can open the doors with more affiliate programs once you hit certain traffic numbers. More options are a good thing. Not only does that diversify income, but some programs simply pay better or convert better.
Having your own website also opens up things like display ads and sponsored posts, but those are outside the realm of immediate affiliate income. These are more ways of making money on a blog post in conjunction with your affiliate links.
Aside from control and the ability to drive traffic to one location you own, having a site makes it much easier to build an email list. Building trust with an audience takes time. If you provide great value and earn the trust to get a real email address, that's a person who will be more likely to buy from you again and again.
Having an entire email list full of people, you've helped out can be an incredibly valuable thing. In fact, many of the wealthiest and most successful affiliate marketers you meet strongly believe in this strategy.
Make sure to produce plenty of quality blog posts for your site. The more great content you have, and the more often you post truly great blog posts on your site, the more you are likely to make as an affiliate marketer.
Want to get started building your own blog and affiliate site?  Read our guide on how to start a blog here.
Where to Place Affiliate Links in Your Website
So you've picked a niche, bought a domain name, and are now creating great valuable content. Fantastic!
Now, what's the most effective way to post affiliate links on your website?
This can be a tough question. This is going to vary a bit not only from one niche to another but also from site to site. There are many options, and one of the best things about having your own site is that you can test all of these methods out. Chances are that you may choose to use several of these strategies when placing your links in your content.
Text Links

This is one of the most commonly used techniques as well as one of the most effective. Simple and basic. Highlight the text of the name of the product you are an affiliate for, add your affiliate link, and there you are. An active money-making link on your site that doesn't interrupt your content.
Both of these can be very effective ways to place affiliate links in WordPress, in your blog content. Using information from Google Analytics and other tools like GA alternatives can allow you to record data, save the information, and try the other style of link to see which one works best on your site.
These techniques can also be used in the body of emails you send to your list. Never send an email with an affiliate link unsolicited. That's spam. It's also a good way to get banned from an email platform.
You can send affiliate links to your email list. It's best not to blast them non-stop. That will backfire. But if you consistently offer great content, bring them value and support as well as excellent information, then putting in an affiliate link once in a while and asking for a sale will be perfectly fine (and we also have a big guide on how to promote affiliate links here). There's a good chance it will also be quite effective.
Buttons
I'm actually a big fan of using buttons, and will often use them in conjunction with linked pictures or in-text links to really powerful effect. This is especially true when doing review specific articles. A button that directly says "Buy Now" or "Check Current Prices" can be a great way to catch the eye. It can also give readers that little nudge towards becoming buyers.
So, how do you get those fancy buy buttons?
There are so many options. Just a shortlist includes:
Running a theme that gives them as a feature
Using a plug-in that allows you to add them
Using a pre-made graphic from places like Canva
Making your own
I've seen all of these options used successfully. In fact, I started with using some good free graphics from Canva. Then, I tried some themes that had this as a feature.
Finally, I figured out you could just use Microsoft PowerPoint to make a nice one to use over and over. Design it the way you like. Then, use screen capture software to trim it down to just the button. Then, take the picture. Now you have a picture of a "Buy Now" button you can insert any time you need to post an affiliate link.
This also allowed me to save the design. I could test different colors to see if that made a difference (it does – at least in the outdoor niche), switch between white or black text letters, and even customize the message for an individual post. That's a lot of control using a program already installed on my computer.
Granted, if you don't have PowerPoint that would be an expense, but that's not the main point. The point is there are plenty of options for getting any type of buy now button you want for your affiliate links. So don't let that stop you!

Linking to Pictures
This is a common strategy that has been one of the highest converting methods for affiliates in many niches. This is as simple as having a picture of what you are promoting and adding the affiliate link to it. This can be an unedited picture, or it can be one that you add graphics to. The second option is often best to make it clear that the link is for a sale.
This can easily be done in conjunction with text links and button links in many cases.
Important Note: Many affiliate programs require people to know where they're going. Make sure you know the terms of your program (like Amazon) and add any text, graphic, or button you need to come into compliance with those terms.
Banners
Banner ads are something we're all familiar with. When they first came out, they were effective, but that was a long time ago. While you can design your own banner, or use them with certain affiliate programs, these are generally weaker ways to monetize a site. There are better ways to get your links out.
The one situation where banner ads really work is when you are a marketer getting others to affiliate market for you. In that case, the ability to give banner links helps spread your links to sites or places you wouldn't otherwise have access to.
Recommendations Page
Some affiliates have found success with a "Recommendations Page." This is a page that is at the top, so visitors can toggle navigation to get to it. This page will be a featured list of top-notch products, programs, or what you most want to promote to your visitors.
This is a page that will be filled with links. Most likely, a picture that is linked, text links, and a button link as well. The idea here is to build enough trust that you can drive traffic to that page. Sites relying on this will usually have a pitch at the end of every post pushing traffic to that page.
This may also be a decent technique for promoting affiliate links for sites where a ton of the traffic is question keyword-based. In those cases, it's often easy to drive larger amounts of traffic when giving valuable content but harder to get a direct affiliate sale. A recommendations page where you can post your links with descriptions of each item can be a great way to turn that authority into actual affiliate revenue.
Landing Page
A landing page is like a mini-sales funnel, and good ones can be very effective. Visitors go to a page that is designed for a purpose. On some sites, that's getting an email address to build a list. On others, it might be paying for a live in-person seminar.
Often times, when a full-out landing page is used, it's to promote a class, a program, or something higher cost that is going to deliver a really solid payment. The landing page is an excellent method for using a long sales letter copywriting technique, or when set up properly they can make a quick, solid pitch for using the affiliate link.
These are very common in some niches and extremely uncommon in others.
Creating & Promoting E-book
One of the major strategies that works great if you have built a solid email list is creating an ebook and having your affiliate links in the ebook. This used to be a common tactic for marketers, but it fell off as it became less effective over time.
Except, it mainly became less effective for people who sent thinly dressed content promoting affiliate links and called it an ebook. Don't be that guy (or gal). Any ebook should still be great content that brings an enormous amount of value to your readers. If you do that and include affiliate links, you are far more likely to get clicks.
Every good affiliate marketer understands the importance of email marketing to a good list. Make sure you don't paint you or your sites in a bad light because you didn't offer enough value and started spamming.
Importance of Optimizing for SEO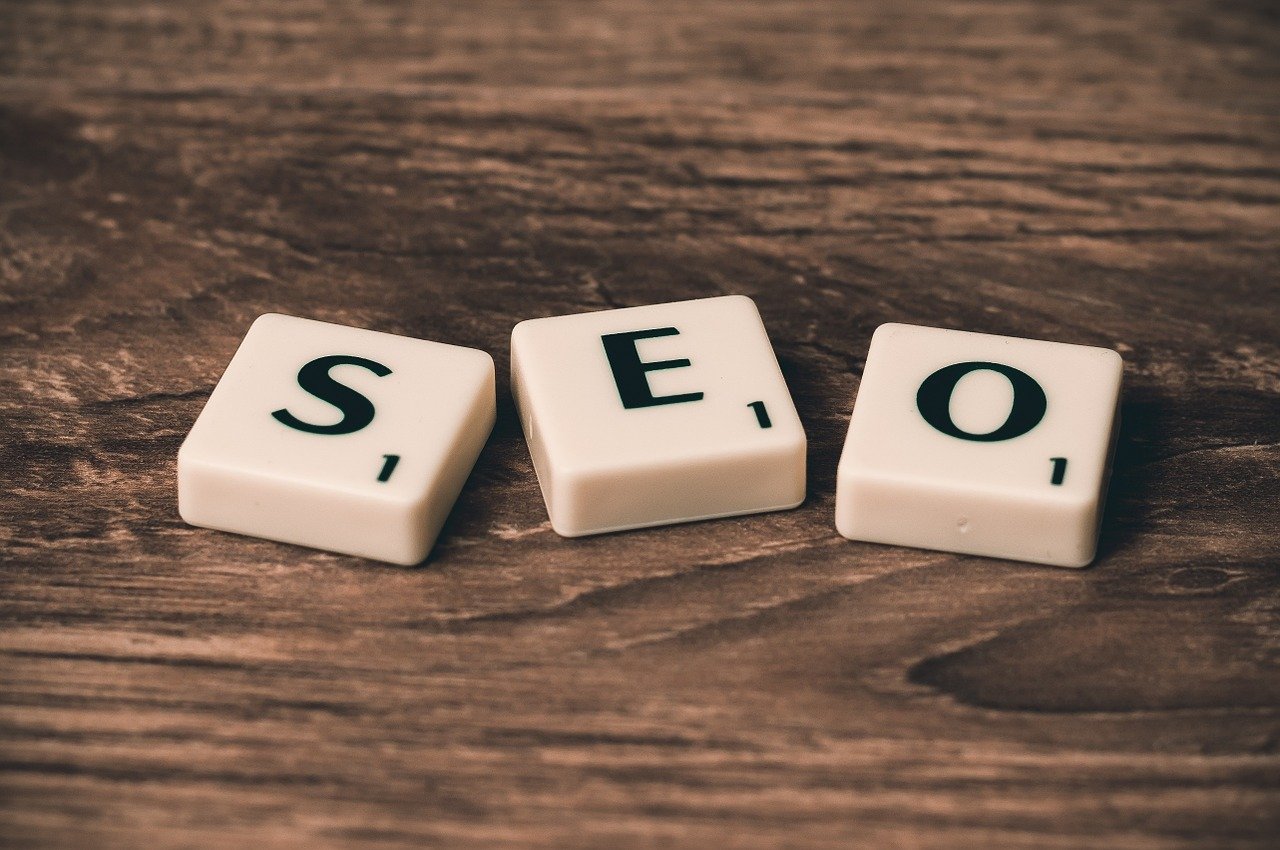 Affiliate marketing is a numbers game. More traffic is going to mean more chances to get the sale. This is why SEO is so important. For individuals building an affiliate website, the importance of search engine optimization should be obvious. If you rank near the top of Google for more keywords, you get more traffic. More traffic means more clicks, more affiliate sales, and more money.
Those are all good things. Understanding what Google and other search engines are looking for and learning how to write content that caters to that, will get you to the top of the rankings. Driving large amounts of traffic to an affiliate website with well-placed links throughout the article is still a winning strategy.
Great content is what Google is looking for above all else, but don't underestimate the importance of backlinks. In the end, the search engines want great, relevant content from a website that is trustworthy and an authority. If you make this type of content, it will do well with readers.
SEO is important because you want that traffic. Let's face it: it's much easier to make a decent income off 100,000 visitors than 1,000. The higher the number of visitors, the more sales you're going to get.
SEO can be intimidating, but if you use good SEO with your website, there's no question that you will get far better results.
Two courses that do amazing jobs of teaching the skills and strategies you need to do this are the Authority Hacker's The Authority Site System. If you want in-depth courses that shave years off the learning curve so you can earn more money faster, these are it.
Finding the Right Affiliate Program
There's no shortage of good affiliate programs out there to choose from.
The best matches will depend on what niches you know about and what you're promoting. Amazon Associates is the largest in the world and one of the easiest to get into. They offer pretty much all the affiliate products for your site (or sites) that you could want. This is a great option for beginners, but many affiliates make a full-time income off of it.
For a wide variety of items, eBay Partners, ShareASale, CJ Affiliate (formerly Commission Junction), JVZOO, are all good options. There are many others, as well.
Clickbank has long been a major player when it comes to information products. There are many informational products in a surprising number of niches.
There are many times where the big names in any given niche have their own products, courses, and affiliate programs to go with them. These can provide some incredible opportunities. There are literally hundreds of different programs or options out there.
This provides many options. Keep in mind when choosing different affiliate programs that while high payments are great, you want to make sure they are trustworthy enough to convert. Amazon tends to be one of the lower-paying options, but the name brand is so trusted you can easily get very high conversion rates with your links. That's a balance every affiliate has to figure out for themselves.
Look at each affiliate program, if it works with your affiliate site, and go from there.
Using Social Media Right
In certain situations, social media can be a great way to post your affiliate marketing links. The best strategy depends on the platform.
On Quora, for example, promoting affiliate links is explicitly banned. If you try to sneak one in, your account will be banned. However, Quora is a social network that can be a huge traffic driver to a YouTube video, Medium.com article, or affiliate website (or wherever else you have your links).
LinkedIn and Pinterest allow affiliate links directly.
Facebook does, but not for certain affiliate networks. Many social media platforms outright ban them.
Know the rules of the social media you're using to avoid any complications when promoting affiliate links. If you break the rules, not only can you not use those platforms in the future, but you won't be seeing current results from your efforts. Wasted time is not time well spent.
The biggest question to ask yourself with each different social media platform is: "Am I better off using this platform to drive traffic somewhere else or to share affiliate links here?"
On sites like Pinterest, where both strategies can work, you need to make a tough choice. While it can be tempting to go right with the affiliate link, if you have a great website, it might be worth linking to your website. Once there, visitors will have many more chances to find relevant affiliate links in your great content.
Where Can You Post Affiliate Links on YouTube?
One of the ways many content creators get attention is through video. YouTube allows affiliate links. That's another place you can put your links to get sales!
If you can create really good content that is eye-catching, grabs attention, and delivers valuable information, then you'll want to consider this strategy.
There are multiple ways to use affiliate links with a YouTube video. They can be put in the description. This is one of the most common strategies. They can be placed in the video itself. Your videos can also drive traffic to an optimized affiliate website.
YouTube affiliate marketing is alive and well, and still offering plenty of opportunities!
Posting Affiliate Links on Other Platforms
While these are the main options to look at when placing affiliate links, there are other options that are available. Some of these can be very effective, and some of them tend to give a lower return. For all of them, it's important to make sure that you are following the terms and conditions of each location. Nobody likes a spammer.
Forums can be a good place to drop an affiliate link, but most people do this the wrong way. If you sign up to a forum, post twice, and then drop a link, you're spamming. You're not going to get any results. The best strategy is to look for a niche forum based around a top you know well. If you're a long-time hunter, look for hunting forums. If you've been fishing all your life, join some fishing forums. There are forums for about everything out there.
Be members of these forums. Actively participate.
Especially look for posts of questions that you can give detailed answers to. Then you can often post an affiliate link or direct them to your website. Generally, the second route is the safest.
Medium.com is a website for writers that allows the placement of affiliate links within the articles (as of this writing). Write articles around a favorite topic without worrying about building a website or hosting, and use that platform to get the traffic you need to make money with your affiliate links.
There are other options online. Descriptions of videos, online advertising sites, and more. Just remember that there are good ways to do this, and there are spammy ways. Add affiliate links the right way.
The internet is always changing. There are going to be new websites, new social media platforms, and there are always going to be new opportunities. Back in the 2007-2010 era when eHow was one of the largest websites open to writers, and for years their rules never stated that affiliate links weren't allowed. Many writers made a fantastic side income or even full-time income just from their split of eHow's earnings, but only a very few realized they could use affiliate links when writing these how-to articles.
Those writers saw an opportunity, and they made very serious money. Those types of opportunities still exist, so keep your eyes open. You might be first in line for the next online gold rush.
What Is PPC Arbitrage & Does It Still Work?
In the early days of the Internet, PPC arbitrage was a really popular method of affiliate marketing. The concept is basically simple math. You are looking for products that meet two criteria. First, that product sells high enough to give you a good commission. The second is that the paid PPC advertising cost for that keyword is cheap.
I'll borrow a gem from the Scouting days and say, "left-handed smoke shifter." You find left-handed smoke shifters are priced at $50 and pay 8% commission. That means selling one of these makes you $4 in cash. If you can buy that term on Google AdWords for 5 cents a click and convert at 5%, then that means for every $1 you spend, you get 20 clicks and one sale for $4. Spend one dollar and make four for three dollars of profit. That's a pretty good deal.
The more you spend, the more profit you make.
This is great in theory. It is very, very hard to pull off. While I won't say it can't be done, this is very difficult to pull off now in many cases. You'll find the average internet marketer shies away from this and focuses on other techniques to increase affiliate revenue on their sites. Unless you're a long-time expert at both PPC and affiliate marketing, chances are the other options in this article will work much better for generating revenue.
Conclusion
Affiliate links can be an incredible way to make money online, but they need to be done the right way. Above all, don't spam. Whether you look to forums, build a website, create YouTube videos, or create an e-mail list, you have plenty of options, but never spam them. That not only won't work, but it will backfire. In some cases, even getting you banned from the affiliate programs you were trying to promote.
Affiliate links can be a powerful tool whether you prefer to write a blog post or create video content. If you follow the advice in this article and learn good SEO and online etiquette practices, then it won't be long before you will be seeing success in your affiliate marketing strategy that you can truly enjoy.
Want to learn step-by-step how I built my Niche Site Empire up to a full-time income?
Yes! I Love to Learn
Learn How I Built My Niche Site Empire to a Full-time Income
How to Pick the Right Keywords at the START, and avoid the losers
How to Scale and Outsource 90% of the Work, Allowing Your Empire to GROW Without You
How to Build a Site That Gets REAL TRAFFIC FROM GOOGLE (every. single. day.)
Subscribe to the Niche Pursuits Newsletter delivered with value 3X per week