20 of the Highest Paying Free Affiliate Programs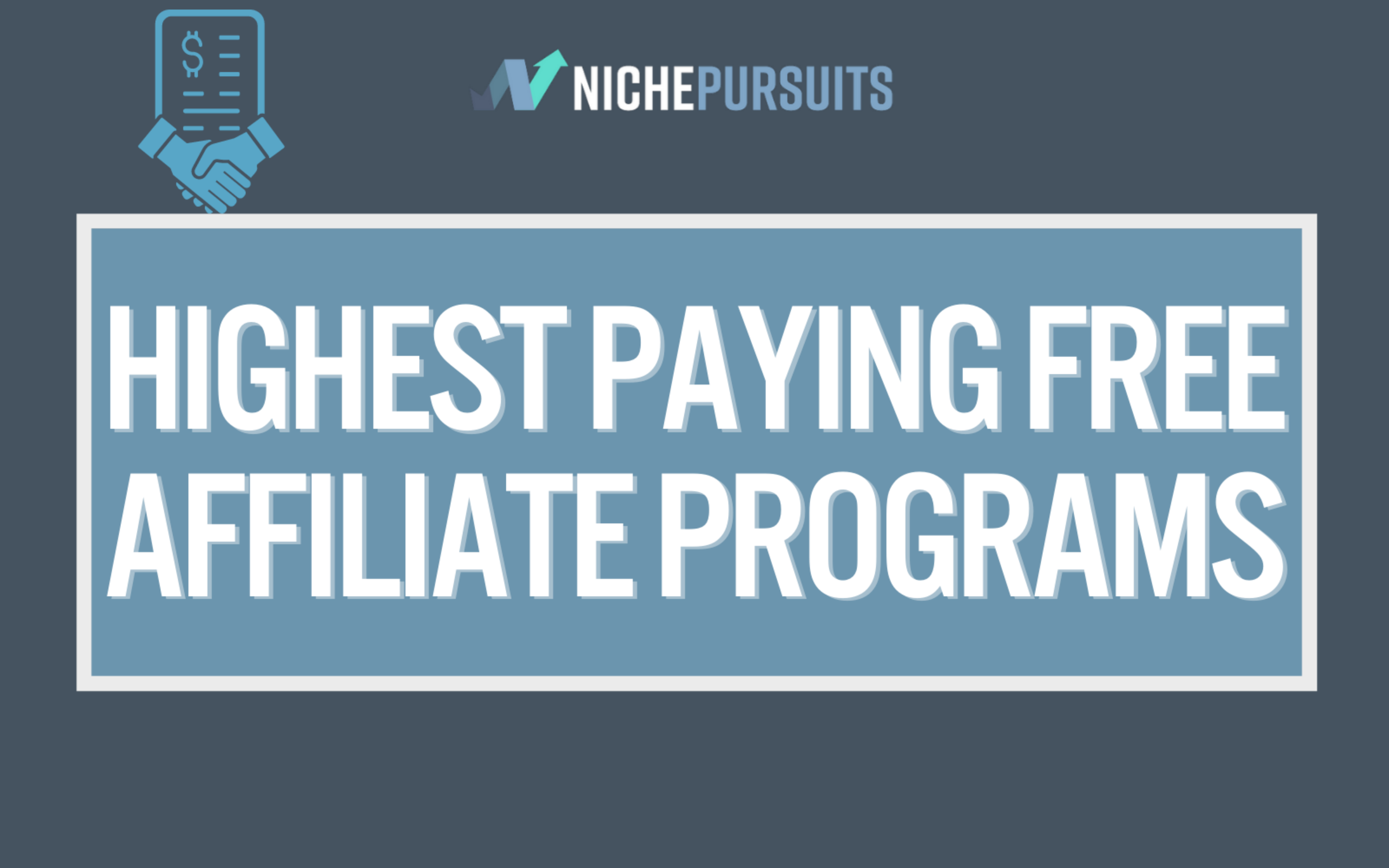 When you buy something through one of the links on our site, we may earn an affiliate commission.
Thousands of publishers receive recurring income daily by joining up with other businesses via free affiliate marketing programs.
Affiliate marketing is a fantastic method to make money off of your blog, especially if you don't sell anything. Joining an affiliate marketing program can also provide you with early access to new content, as well as special discounts for your readers — all while you make money.
There are a variety of affiliate programs available for a wide range of topics, including online courses, website builders, marketing and business. We'll look at high paying 20+ affiliate programs to ensure you get compensated well for your promotions.
Let's get started.
Sendinblue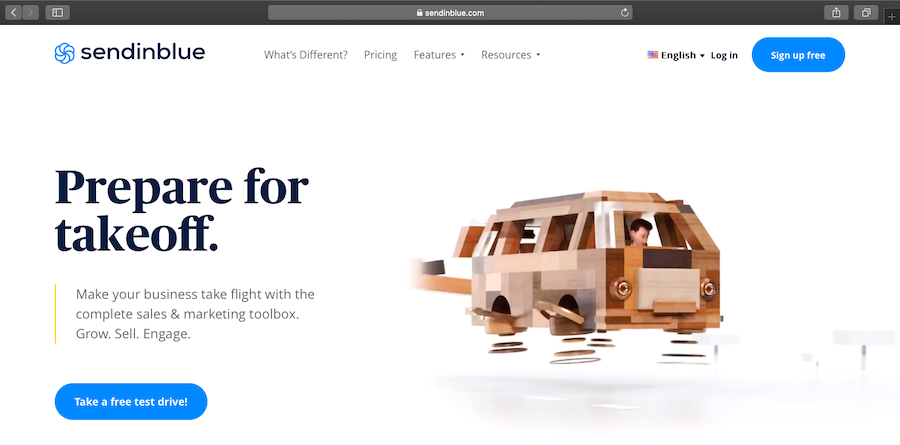 This is a full-service digital marketing solution that allows businesses to interact with clients through email marketing, SMS, chat, marketing automation, CRM and other channels. With over 175,000 users across the world, this user-friendly tool is gaining traction fast.
They offer two distinct high paying affiliate programs: one for bloggers and one for agencies.
Their free and inexpensive pricing plans make it a highly appealing revenue opportunity for email marketing publishers and bloggers.
You'll earn $100 every time you refer a paying client.
You will so get the opportunity to join a network with top affiliates, such as Capterra, CodeinWP, WPBeginner, emailtooltester and emailvendorselection.
While Sendinblue does payout in euros, the affiliate marketing program is available to American citizens and your affiliate commission will be converted to the current currency rate at the time of payment.
Commission: When a referred user creates a free account, you get €5 and if that user buys a subscription, you earn €100.
Cookie life: 90 days
Join Sendinblue Affiliate Program Now
Teachable
This is a platform that enables you to develop and sell an attractive online course. It is one of the most well-known e-learning platforms, with over 18 million students and 186 thousand active lessons. Even better, it's highly recommended by thought leaders like Pat Flynn.
Teachable is a flexible platform for people who want to teach online on their terms (learn more in our full Teachable review). There's no shortage of topics to teach, from Facebook advertising to cake decorating instructions.
Every month, affiliates can earn a recurring 30% commission rate on the monthly subscription fee of any subscriber who uses their unique affiliate marketing link.
Plans cost from $29 to $499 per month, so you can earn up to $150 for each sale you make with this affiliate program.
Commission: 30% recurring
Cookie life: 90 days
Join Teachable Affiliate Program Now
iSpring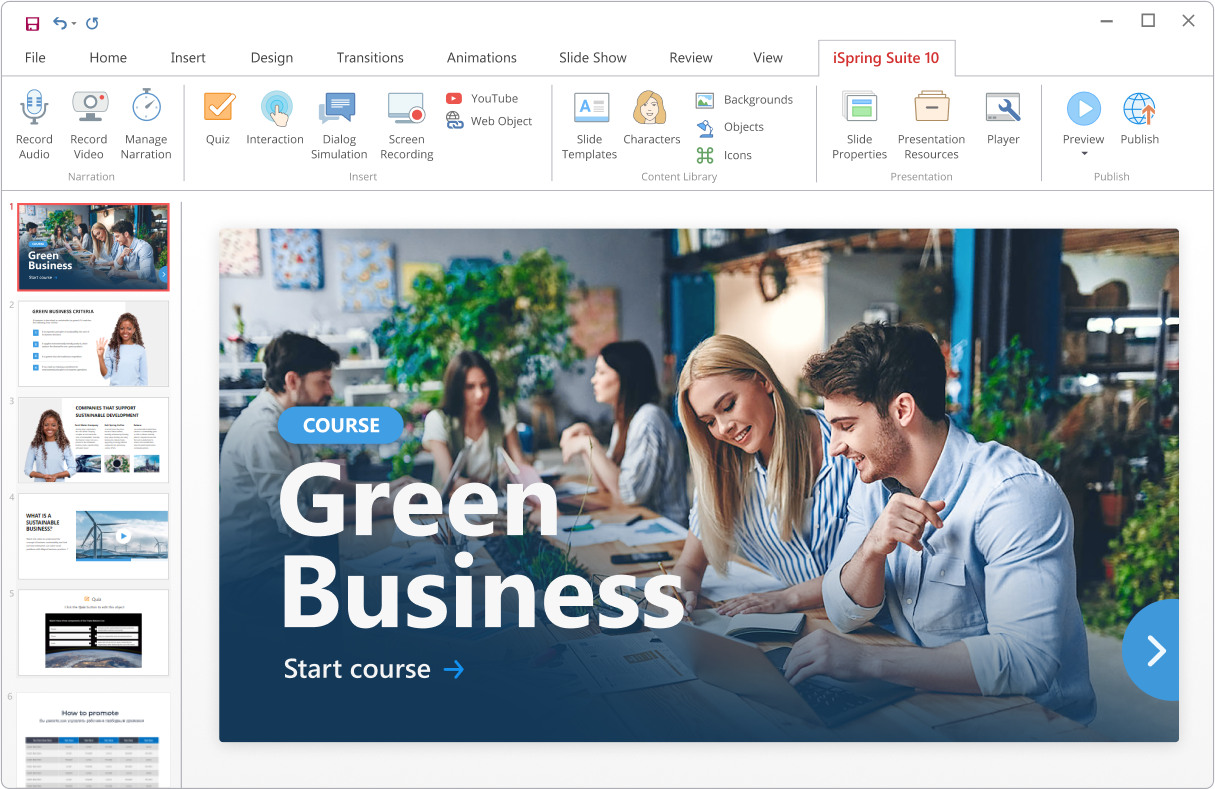 iSpring provides tools for eLearning content. These tools exists so you can design courses and train users. iSpring Suite is their most popular product, an award-winning authoring software that allows the creation of engaging quizzes, role-plays, video tutorials, online courses and ebooks.
It has a user-friendly design that is easily understandable to anybody (the software acts as a PowerPoint add-on) and is suitable for any learning need.
That is why it has become so popular among people from a variety of disciplines, including corporate instructional designers and university professors.
iSpring Suite and iSpring Suite Max are their affiliate program's products, which  respectively come at $770 and $970.
As a result, you may earn up to $1000 per month if you send in 10 or more clients each month. 
You'll get paid your verified commissions every four months with this affiliate marketing program.
Commission: 10% per sale
Cookie life: 90 days
Join iSpring Affiliate Program Now
BigCommerce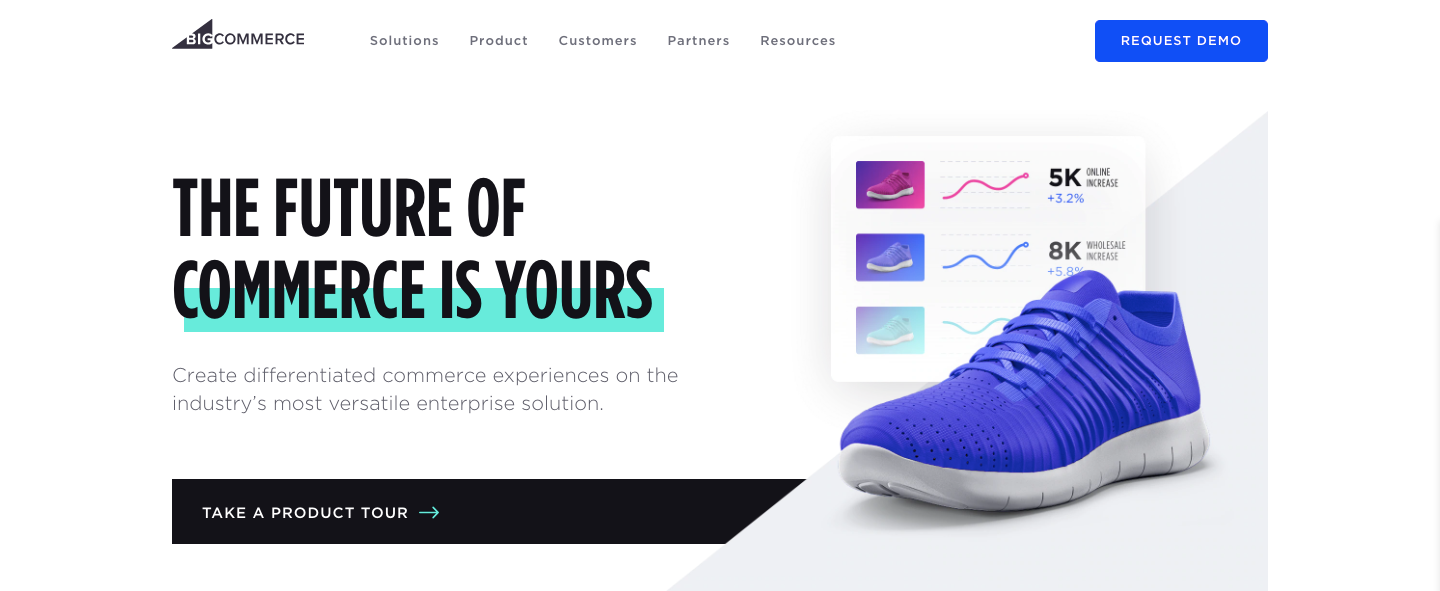 BigCommerce is an online store builder that has been in operation since 2009, powering thousands of eCommerce stores in over 150 countries. The fashion, automotive, manufacturing, food, and health industries are just a few of the many fields that benefit from its solution.
You'll get 200% of the referred client's first monthly payment (up to $500 per customer!) or $1,500 for each company customer you bring over.
Commission: 200% or $1,500 for each enterprise client
Cookie life: 90 days
Join BigCommerce Affiliate Program Now
Shopify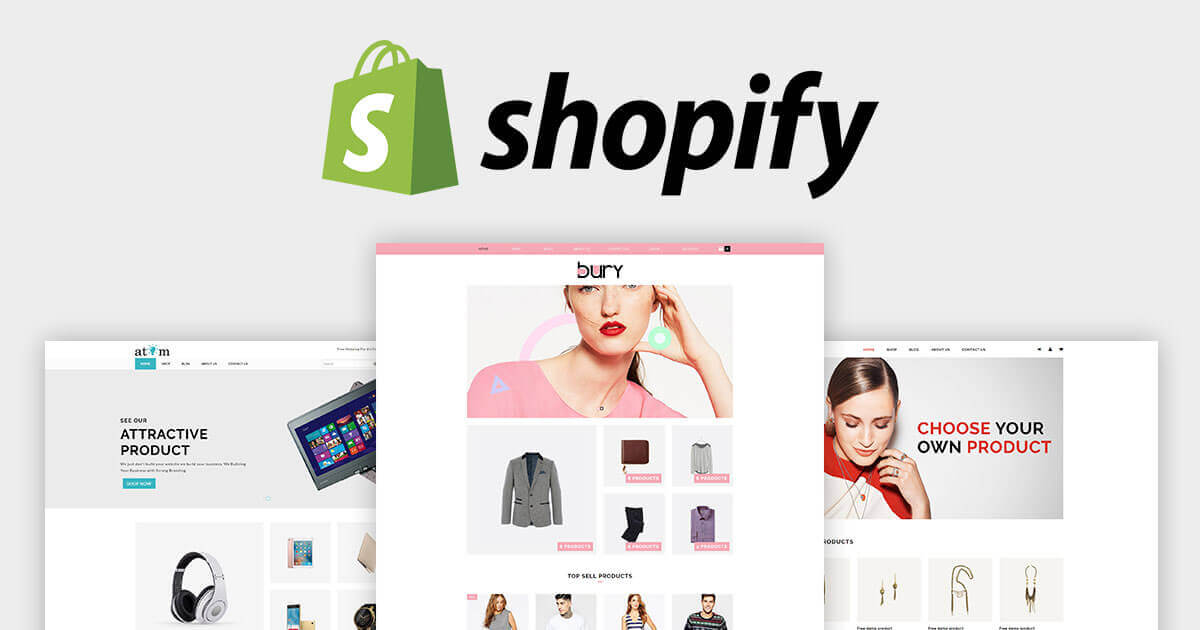 Shopify has established itself as a market leader in the drop shipping industry, with over 500,000 Shopify stores across the world.
Everything you need to get your store up and running is included with Shopify. This includes website builders, analytics tools, payment processing, shopping carts, web hosting and store management solutions.
If your target market is focused on eCommerce and requires assistance with setting up an online store, Shopify's affiliate program may be a good fit.
Affiliates receive a commission of up to 200% on the cost of a monthly subscription. And you get a $2,000 bounty payment when someone you referred signs up for a Shopify Plus account.
You also receive more than just commissions as a Shopify Affiliate. Aside from the money, you get priority Shopify support and free Shopify content to use to advertise to your audience.
It is entirely free to join the program, but there is a drawback. This affiliate platform can only target people who sell products online and don't already have an eCommerce platform to do so.
Commission: 200%
Cookie life: 30 days
Join the Shopify Affiliate Program Now
ConvertKit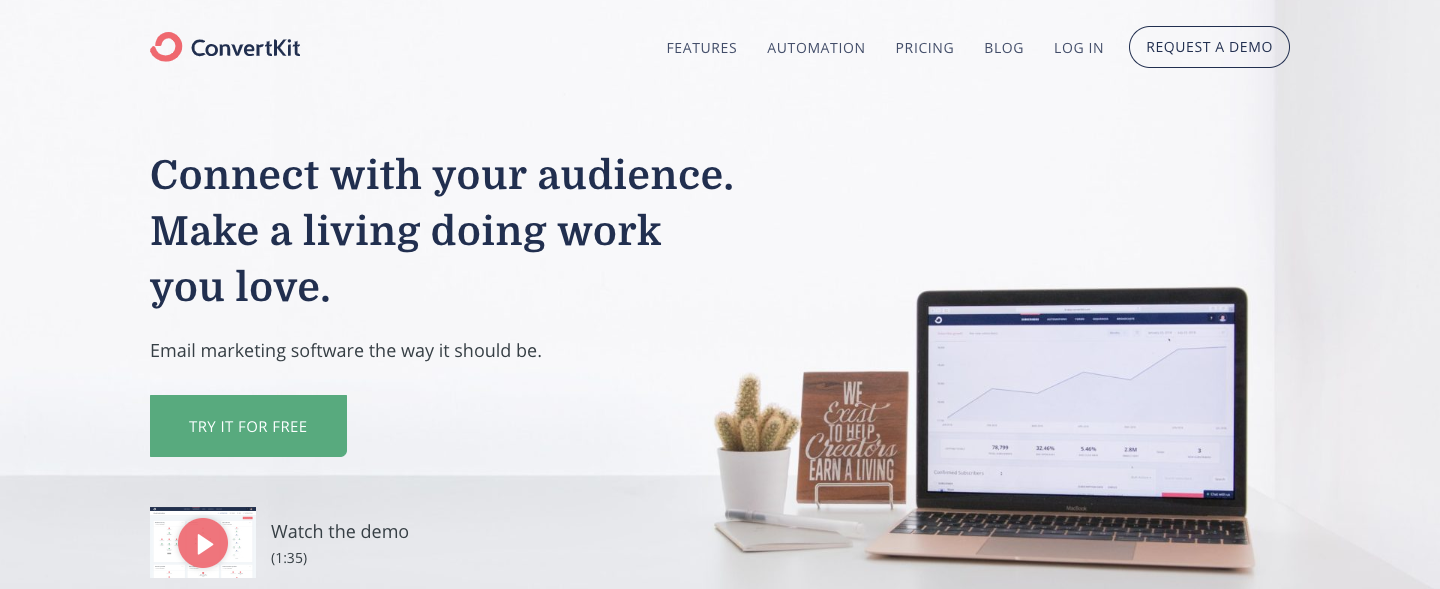 ConvertKit, a newcomer to the email marketing sector, helps its clients expand their customer base via forms, landing pages, and email drip campaigns.
ConvertKit's affiliate program is mainly geared toward existing ConvertKit users who believe their audience would benefit from email marketing services.
For each paying customer or webinar listener that you send through the program, you get a 30% commission for life.
The earnings potential is tremendous, with plans starting at $29 per month and going up to more than $2,000, and you pay nothing to join the program.
This free affiliate program does not, however, provide any particular discounts or incentives for the affiliate product being advertised by the affiliate.
Commission: 30% recurring
Cookie life: 30 days
Join ConvertKit Affiliate Program Now
Thinkific
This all-in-one platform. Thinkific makes it simple to share your expertise, grow your audience and expand the business you already enjoy (learn more in our full Thinkific review). Users can use their brand to develop, market, sell online courses and membership sites through the platform.
If your target audience includes any of the following, you're a strong candidate for Thinkific's affiliate program:
People with skills and knowledge to share
Business leaders looking to develop educational products for clients
Entrepreneurs who want to create new income streams
Your rewards as an affiliate partner include a 30% recurring commission, a 90-day cookie window, and access to pre-written creative and promotional material.
Every year, Thinkific affiliate partners earn up to $1,700 in revenue from each referral.
Commission: 30% recurring
Cookie life: 90 days
Join the Thinkific Affiliate Program Now
Kajabi
Kajabi is an all-in-one platform that is used to establish landing pages, launch marketing initiatives, create online courses and design a website.
The Kajabi free affiliate program is currently available only to Kajabi users.
You'll earn a 30% commission on any new member you bring to Kajabi who stays active after their free trial.
You will also be rewarded with unique bonuses as you advance. Each level unlocks additional bonuses exclusively available to Kajabi affiliates.
Commission: 30% recurring
Cookie life: 30 days
Join Kajabi Affiliate Program Now
Elementor
This website builder is drag and drop software used to make websites seamlessly. It has hundreds of widgets, integrations, templates and design tools. The tool lets you customize your WordPress site without writing code!
It also is more than just a piece of software. Elementor has 100,000 members in its online community who share advice and tips. They even have meet-ups to help each other grow professionally.
Affiliates of the brand get 50% of the purchase price for each affiliate sale.
The software offers five unique packages, from $49 to $999 a year. This enables affiliates to market the different plans to different people.
Elementor offers an amazing affiliate program and has a large number of affiliates who earn more than $10,000 each month.
Commission: 50% per sale
Cookie life: 45 days
Join Elementor Affiliate Program Now
Unbounce
This tool offers a way to build, publish and test landing pages seamlessly. It enables marketers develop,  A/B test high-converting landing pages, and publish them without the need for developers or IT departments.
Their affiliate program is equally impressive, with Unbounce paying out 20% of recurring affiliate income for every customer you refer to them.
Unbounce additionally provides a 20% discount on their plan for new users, making the trade even more valuable (find out more about Unbounce in our review).
They also offer a variety of resources to help you succeed with their Affiliate program. There is a custom dashboard to track progress, training and promotional materials, and a partner coach to help you promote them effectively.
This collaboration (affiliate partnership) is a win-win situation for affiliate marketers who wants to assist their customers to improve the number of conversions on their landing pages.
Commission: 20%
Cookie life: 90 days
Join Unbounce Affiliate Program Now
SEMRush
The affiliate program for SEMRush, a SaaS firm that specializes in SEO and competitive analysis solutions for digital marketers, is called BeRush.
The referral program for this service is quite generous.
After a referred user signs up for the first time, the affiliate marketer will earn a 40% recurring commission on all future purchases made by that person. This comes out to $160 a month for each referral.
They also provide a long 10-year cookie life, making them an excellent choice.
Furthermore, because BeRush operates under a first cookie attribution model, if a referral cancels their subscription and renews it within 10 years, you still receive commissions on the new subscription.
Exclusive SEMRush brand materials are accessible in 5 different languages. And candidates are immediately approved, so the registration procedure is just a few minutes.
Commission: 40% recurring
Cookie life: 10 years
Join SEMRush Affiliate Program Now
AWeber
Since 1998, AWeber has been the preferred autoresponder for over 1 million companies and entrepreneurs. It's an excellent tool for newsletter and email drip campaigns.
Affiliate marketers of AWeber can profit from two distinct channels:
The commission on the in-house program is 30% for a year. These plans generally start at around $20 and go up to $150 per month, so the payout can be substantial.
You can get $300 per account if you use (Commission Junction) CJ Affiliate network. However, the cookies will only last 45 days, not one year.
Commission: 30% recurring
Cookie life: One year
Join AWeber Affiliate Program Now
Leadpages
This is a platform that you can use to make it easier to collect contact information from people and make them want to buy from you (convert).
Each "paying" customer that you refer will bring in a recurring commission of 30%.
The monthly prices are from $25-$200.
Affiliates will receive a $5,000 bonus if they bring in 10 or more sales by a certain date.
Banners, affiliate links, and sidebar pictures are available to all affiliates. You also have the option of posting an affiliate link that leads to a free content page like a video or a blog post instead of a product page.
Commission: 30% recurring
Cookie life: 30 days
Join Leadpages Affiliate Program Now
Kinsta
Kinsta was created in 2013 by WordPress developers with a mission to build the finest WordPress hosting system on the planet. They aim to provide high-quality WordPress hosting that is quick, safe, and dependable.
Kinsta's affiliate program offers both an upfront payment and a recurring monthly commission of 10%.
Depending on the type of plan the referral has purchased, affiliates can earn up to $500 initially:
Starter Plan: $30
Pro Plan: $100
Business Plan: $150
Enterprise Plan: $500
Although 10% may not appear to be much, considering Kinsta's excellent client retention rate of 95%, your referrals are likely to have a long-term value.
Commission: Initial $500 per referral + 10% recurring
Cookie life: 60 days
Join Kinsta Affiliate Program Now
Flywheel
As a dedicated WordPress hosting solution, Flywheel strives to remove all of the hassles associated with web hosting so that users can focus on what they do best: developing and designing websites.
Associates earn a commission of up to $500 per referral once they have been approved.
You also get access to a wide range of design resources, such as banners and co-branded landing pages, as well as attractive social media visuals.
Their staff will also work with you to develop unique visuals that will push your commissions to the next level.
It's worth noting that there is no minimum threshold limit to receive a payment.
Commission: 300%, up to $500 for each referral
Cookie life: 90 days
Join Flywheel Affiliate Program Now
GetResponse
This solution provides opt-in forms, landing pages, webinar hosting, a CRM tool, and other marketing automation solutions in addition to email marketing.
GetResponse, similarly to AWeber, offers two affiliate programs to choose from (or you may join both).
A self-hosted program that provides a 33% recurring commission.
The reward can be significant, depending on the plan, which costs anything from $15 to $1,200 per month.
You also get $135 in commission for every transaction you bring through (Commission Junction) CJ Affiliate network.
In contrast to the in-house program, however, the cookie life is only 30 days, not 120.
Commission: 33% recurring
Cookie life: 120 days
Join GetResponse Affiliate Program Now
Pabbly
This is an email marketing, form creation, subscription billing, email verification, workflow automation and app integration software that runs on a cloud-based architecture.
The most popular bundle comprises all of Pabbly's applications, which includes unlimited capabilities.
What makes their affiliate program stand out:
You can promote all or some of their products and you will get a 30% commission for those sales.
A single cookie is used to track sales of all their products. This means that whatever product you market will earn you a commission on the sale of all items purchased via your affiliate link.
It will save you time and energy since you won't have to promote each item separately to your readers.
One sale of Pabbly products will give you the baseline commission of $183.
They also provide a single dashboard where you can keep track of sales, allowing you to examine all of your commission-related information in one spot.
Commission: 30% recurring
Cookie life: 30 days
Join the Pabbly Affiliate Program Now
GreenGeeks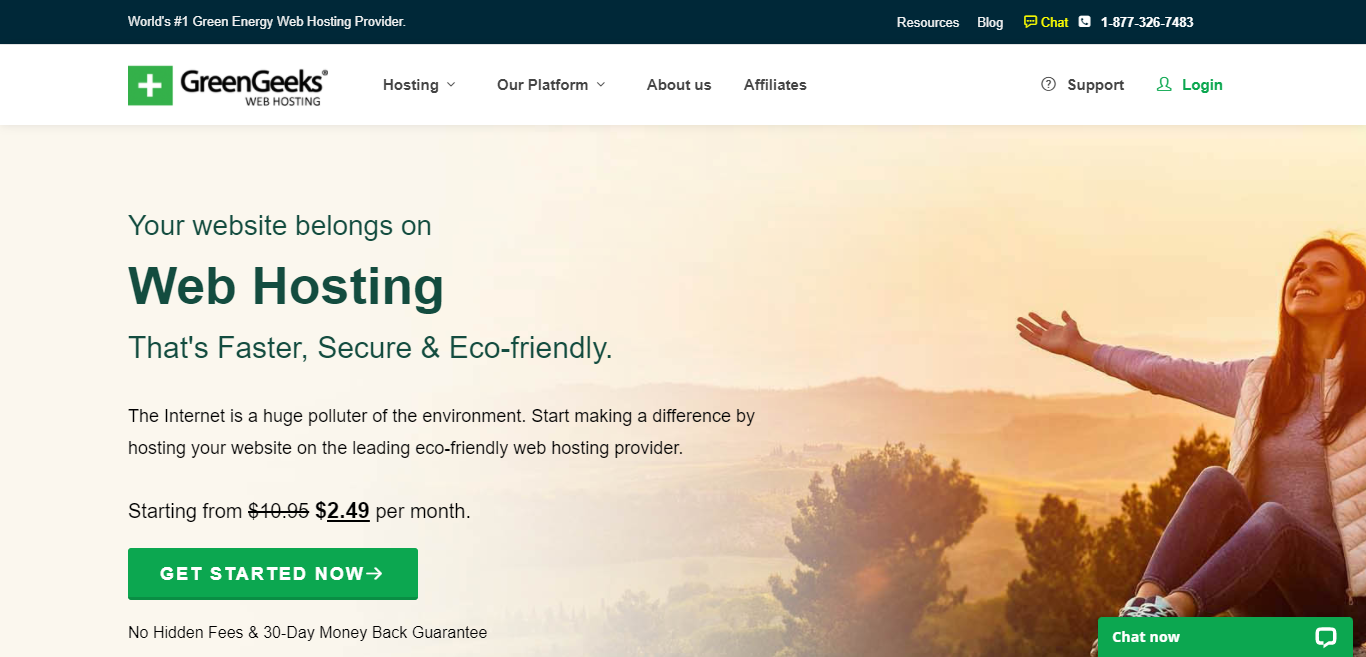 This environmentally-friendly and secure web hosting company pays you $100 per sale.
They have a tiered system that pays well — $50 for each sale, and $100 for six and above.
Furthermore, the program has a variety of creatives, content and banners to ensure you're satisfied with the link or banner you use on your blog or site.
If you think your blog's audience or website visitors are interested in exploring web hosting platforms (for example, if you create freelancing-related material), this may be a smart alternative to explore.
Last but not least, this brand promotes environmentally responsible alternatives, so you can feel good about spreading a good "green message" to your blog visitors.
Commission: $50 for one sale; up to $100 for 6 sales
Cookie life: 30 days
Join GreenGeeks Affiliate Program Now
Wix
Wix may be the ideal solution if you're searching for a program that provides limitless payments with little work.
The web development platform is one of the most well-known web hosting services, and it provides $100 per premium referral with no upper limit on the number of individuals you can refer.
This means if you send 10 people, you've already earned $1,000.
Wix also gives you links and creatives, including banners and landing pages in a variety of languages, to make it simple for you to put their link on your website.
But keep in mind that there is a minimum sales goal you must meet to get compensated — $300 every month. If you earn less than this, your money will stay in your account until you reach the target.
If your website, blog, or social media page is visited regularly by prospects who are interested in creating their website on a hosting provider, this may be an effective program for you. However, if you're unsure whether you'll meet the minimal sales objective for a while, you should rethink.
Commission: $100 per Premium sale
Cookie life: 30 days
Join Wix Affiliate Program Now
Fiverr
You can sell Fiverr offers on your website or blog, such as the following:
Regular Fiverr services: the freelance marketplace where digital services are available for a variety of occupations
Vetted services — Fiverr Pro: a professional membership on Fiverr that gives you access to hand-vetted talent
Fiverr Learn: courses for businesses and freelancers seeking to develop their talents
If you deal with clients that may need to engage a freelancer for design, marketing or technical know-how, or if you write a blog for businesses you should consider working with Fiverr.
With over 5.5 million users, the popular platform provides you with a dashboard to manage and analyze affiliate campaigns. As well as creative assets to help you advertise their services. Naturally, commissions differ depending on the service you wish to market.
Commission: The cost of a Fiverr CPA varies from $15 to $50. For Fiverr Pro, the cost is 10% RevShare. For every Fiverr Learn course order, 30%
Cookie life: 30 days
Join Fiverr Affiliate Program Now
Constant Contact
Constant Contact offers sophisticated email marketing capabilities for small companies, bloggers and entrepreneurs.
Users of Constant Contact can use the program to automate their email marketing campaigns, target new eCommerce clients, create Instagram and Facebook adverts, and send follow-up messages to boost income to their online businesses.
Constant Contact's affiliate program pays you $5 for all qualified leads and $105 if the referral buys from Constant Contact.
You will get free promotional resources, a tracking dashboard, and individualized assistance (affiliate manager) to help you progress with the affiliate program. Constant Contact is a popular email marketing tool that is used by companies such as Facebook, WordPress and Shopify. If you think your clients or prospects might benefit from email marketing software, this is a great program to explore.
Commission: $5 for each person who signs up for a free trial. Plus, $105 when your referrals purchase an account.
Cookie life: 120 days
Join Constant Contact Affiliate Program Now
eBay Partner Network
eBay's affiliate program, which has over 1 billion listings from a wide range of product categories, offers many of the same benefits as the Amazon Associate program — high conversion rates and a broad range of items.
The eBay affiliate program pays a commission of 50% to 70% of auction charges, not the selling price.
eBay takes a slice of the revenue for each item sold by charging sellers an auction fee. You get a cut of the proceeds eBay makes from that transaction, depending on the product category.
High-ticket items to market include those in the Fashion or Parts & Accessories categories.
Commission: 50 to70% of auction costs (depending on the offer's category)
Cookie life: For "buy it now" items, the cookie is exclusively for 24 hours. For auction goods, it's 10 days.
Join eBay Affiliate Program Now
Get Started!
That concludes our in-depth blog post on the best free affiliate marketing programs for publishers.
We reviewed as many affiliate programs as possible in the hopes of providing you with enough high-paying affiliate program alternatives to choose from.
The great thing is that if you already have some traffic, you can start earning passive income from your visitors right now with the best affiliate programs, with payments being delivered in the upcoming 30 days.
How many business opportunities can you think of where the first month yielded a profit?
Exactly.
So why the wait? Get started with these free affiliate programs right away!
Want to learn step-by-step how I built my Niche Site Empire up to a full-time income?
Yes! I Love to Learn
Learn How I Built My Niche Site Empire to a Full-time Income
How to Pick the Right Keywords at the START, and avoid the losers
How to Scale and Outsource 90% of the Work, Allowing Your Empire to GROW Without You
How to Build a Site That Gets REAL TRAFFIC FROM GOOGLE (every. single. day.)
Subscribe to the Niche Pursuits Newsletter delivered with value 3X per week