The 17 Best Marketing Newsletters To Help Stay Ahead of The Competition
When you buy something through one of the links on our site, we may earn an affiliate commission.
Being intentional about the marketing newsletters we subscribe to can help us stay up to date on what's happening in the marketing industry. However, keeping our inbox clean is an important part of staying productive.
Nevertheless, to make your subscribing decisions easier, we've rounded up the list of the 17 best marketing newsletters you need in your inbox to help you improve your marketing skills.
The 17 Best Marketing Newsletters
Link in Bio [on the topic of social media]
Ariyh [data-backed marketing insights that are easily digestible and applicable]
Niche Pursuits [all things niche sites, SEO, and making money from your website]
Content Marketing Institute [all things content marketing]
Total Annarchy [written like an old-fashioned letter]
Marketing Brew [marketing tips and industry updates written in an approachable language]
B2B Bite [all things B2B marketing]
Growth Marketing Hacks by Marketing Max [actionable marketing hacks]
WTF is SEO? [all things SEO, specifically for news outlets]
TL;DR Marketing [keeping it short and sweet]
The Hustle [marketing reports, tips, and industry news written in a no-frills language]
Daily Carnage [daily marketing content from a top agency]
VeryGoodCopy [how to improve your copywriting skills]
Market Mix [marketing, specifically in the world of crypto]
Work the Funnel by Chantelle Marcelle [upcoming trends, case studies, free tools, and more]
Growth Hackers [weekly digest of top posts, growth studies, discussions, and more]
Seth's Blog [from legendary marketer Seth Godin]
---
Link in Bio
If you're looking to focus specifically on social media marketing, the Link in Bio weekly newsletter is a great choice!
Firstly, this marketing newsletter provides insightful marketing tips.
They provide weekly interviews with a variety of professionals, including:
influencers
recent college graduates
experienced social media marketing professionals
The writer of this newsletter speaks from her authentic experiences. She's a social media professional with more than 8 years of experience working with big brands like Plated and Bon Apetit.

Interviews with current professionals cover a wide range of topics, including:
corporate social media jobs
how brands can take advantage of NFTs
effective community building with industry experts
This digital marketing newsletter provides valuable information about working in social media.
This newsletter also links to attractive job opportunities with various exciting brands if you're in the market for a new job in social media.
---
Ariyh
The Ariyh newsletter is a must-follow to help you improve your general marketing knowledge.
The Ariyh newsletter provides their scientific research findings, which are data-backed. And they only take 3 minutes to read.
Author Thomas McKinlay crafted his newsletter to offer unbiased survey results that test the latest trends without self-promotional opinions.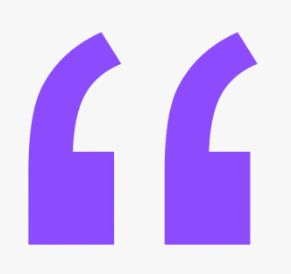 This email marketing newsletter provides actionable insights for your email marketing efforts.
Topics Ariyh covers include:
whether or not to include recipients' first names in your email subject lines
how to use email coupons to drive sales rather than offering other types of discounts
---
Niche Pursuits
Obviously, we couldn't write this list of the best marketing newsletters without including our own!
With more than 67,000 subscribers, the Niche Pursuits newsletter is a must-follow!
Marketers can learn more about:
SEO
niche site strategies
business book recommendations
and more!
Niche Pursuits Newsletter Content
The content covered talks about what's relevant in the world of marketing today, including:
Subscribe to the Niche Pursuits newsletter today! You'll receive niche ideas, motivation, and marketing strategies directly in your inbox.
---
Content Marketing Institute
Instead of being too broad, the Content Marketing Institute newsletter has one goal: to improve content marketing practices significantly. And they use online education tools to achieve this goal.
This insightful newsletter provides subscribers with how-to guides, expert advice, feedback from their active community, and more.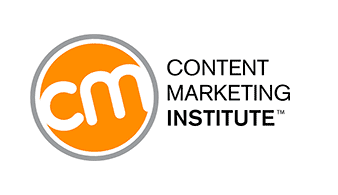 Contributors write with a focus on having fun while learning. You can choose to receive daily or weekly emails filled with ideas, inspiration, and advice about all things content marketing.
Content Marketing Institute Newsletter Content:
Some of the content they've included in previous newsletters includes:
Follow this purpose-driven path to greater SEO success
Can you keep the human touch when using marketing automation?
Turn dry data into rich, relatable stories with these tips
---
Total Annarchy
This newsletter made our list of the best because it's unlike the others. It also proves that format is equally as important as the content itself.
Total Annarchy uses old-fashioned formatting instead of modern formatting options. So, this newsletter is written in the format of an actual snail-mail letter. It's delivered every two weeks on Sunday morning.
Author Ann Handley writes in a personal, memorable, and direct style. She touches on what's relevant in media, marketing, and pop culture today through the lens of a seasoned marketing and copywriting professional. And rather than focusing on the entire industry, this newsletter focuses on marketing and writing.
Ann knows what she's talking about as she wrote the popular book Everybody Writes, indeed one of the best copywriting books around.
If you like discussing topics like who writes Netflix subtitles, recommended reading lists, and how to unclog your copy, this is the newsletter for you.
---
The Best Marketing Newsletters: Marketing Brew
Entrepreneurs and corporate marketing teams alike can find value in the Marketing Brew newsletter!
The content in their newsletter is crafted through the lens of marketing leaders who focus on only including high-quality information, tips, and industry news.
Marketing Brew Content
Unique and interesting content from Marketing Brew's comprehensive blog includes:
So you want to bring a product back?
When an influencer couple breaks up, what happens to their brand deals?
How Panera incorporated sound into its brand refresh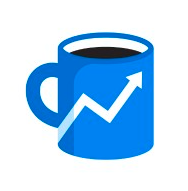 You'll also enjoy the Morning Brew newsletter if you're a fan of The Hustle's approachable language.
---
B2B Bite
The B2B Bite newsletter is here to change your thoughts about business-to-business marketing!
This B2B marketing newsletter aims to inspire a tired section of the marketing industry with fresh growth tactics for reaching modern buyers.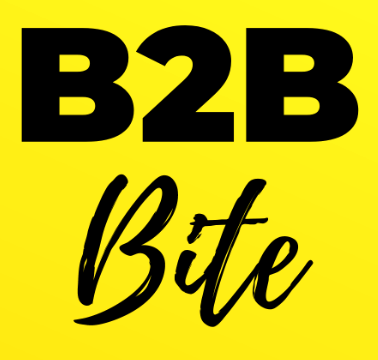 B2B Bite Newsletter Content [One Of THE BEST B2B MARKETING NEWSLETTERS]
When looking for B2B marketing advice, this newsletter has you covered!
The author is Jason Bradwell. He's the senior director of marketing and communications in the enterprise technology space.
Digital marketers can read these exciting newsletters from B2B Bite:
Is the Big Booth Trade Show Dead?
The Art of Surprise and Delight (And What I Learned About Marketing From Iced Coffee)
How to Not Screw Up Hiring Your First Marketing Team
This newsletter proves that B2B marketing newsletters don't have to be boring!
---
Growth Marketing Hacks Weekly Newsletter [One Of The Top MARKETING NEWSLETTERS FOR TIPS]
When Marketing Max kept going viral, it sparked the idea for this newsletter!
The Growth Marketing Hacks Weekly newsletter features marketing hacks for growing any business. Every week, this relevant email newsletter provides actionable advice and practical tips for entrepreneurs looking to grow their business.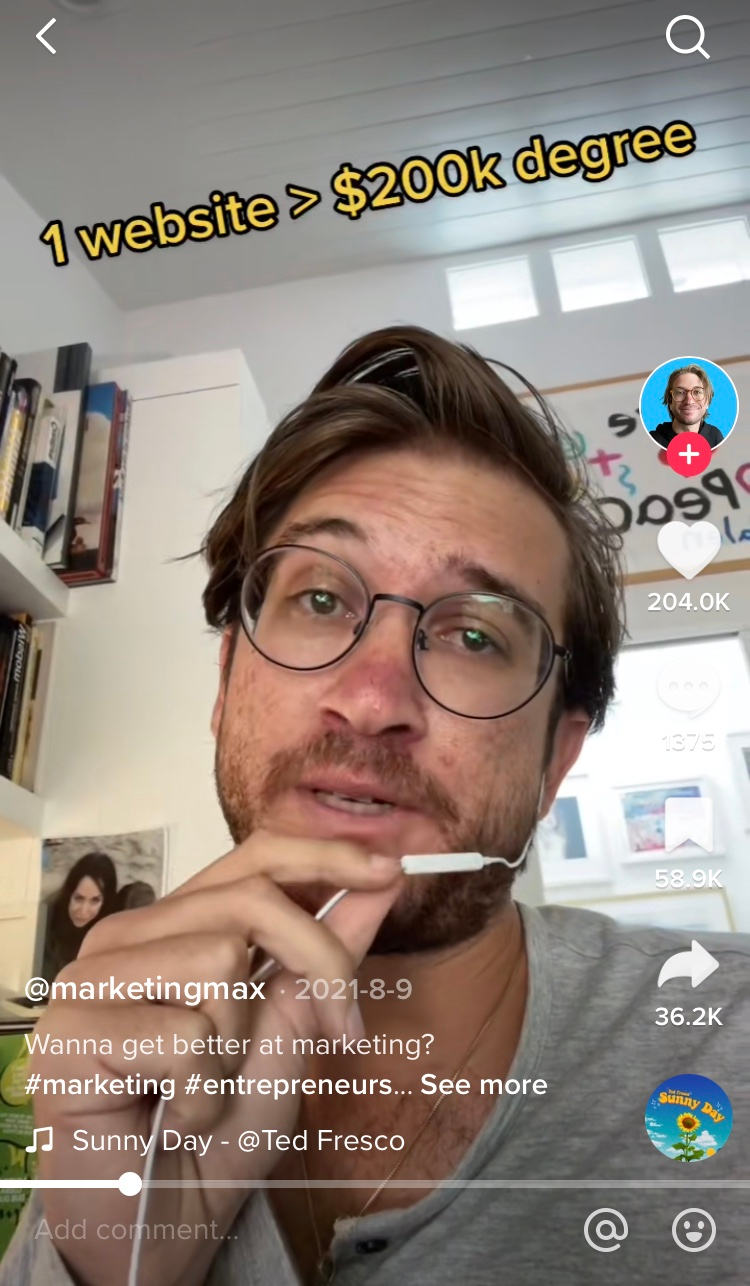 This newsletter also discusses 3 industry news happenings from the previous week that you might have missed.
When you're looking to keep up on the latest industry news and particularly want inspiration for fresh marketing ideas, the Growth Marketing Hacks newsletter is a great option for you! What started as viral tweets and TikTok videos became one of the industry's most helpful marketing newsletters!
---
WTF is SEO?
Written specifically for news publishers, the 'WTF is SEO?' newsletter is a great resource for marketers wanting to learn actionable tips for improving search engine optimization.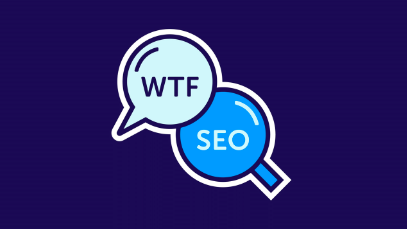 This weekly newsletter arrives in your inbox every Monday. Written by Jessie and Shelby, two SEO professionals working in the newsroom, this newsletter aims to help you actively take steps toward growing your news outlet.
This newsletter made our list because it's relevant for all marketers. While it is made to target news outlets, really any marketer can learn how to improve their SEO strategies from being on the list.
---
TL;DR Marketing Newsletter
The TL;DR newsletter was created to help marketing leaders stay at the top of their game.
It's short for "too long; didn't read."
This newsletter discusses:
marketing insights
the latest happenings in the marketing world
details on the newest marketing technology
This content is delivered straight to your inbox in a succinct and digestible manner.
Furthermore, this daily newsletter strives to make brand marketers look good.
The newsletter covers everything from search engine optimization to social media marketing and markets itself as the one-stop shop for all things marketing.
If you wish to save time and look good in front of your clients and coworkers, the TL;DR newsletter is a must-follow.
---
The Hustle
If newsletters filled with industry jargon cause you to cringe and unsubscribe, then The Hustle newsletter is for you!
From the death of the Choco Taco to Subway's suspicious tuna fish sandwich, The Hustle newsletter contains interesting articles that educate and entertain marketers but in an approachable language.

Whether you want to explore the marketing genius behind jazzercise or why consumers love wearing NASA merchandise (including the free licensing deal behind it), The Hustle newsletter has you covered as one of the most entertaining free resources.
Told in their no-frills language, this (almost) daily newsletter tells success stories, content strategy tips, and the latest industry happenings in a way that will make you excited to open your email 6 days a week.
---
Daily Carnage
Crafted by the full-service marketing agency, Carney + Co., the Daily Carnage newsletter handpicks the best marketing content and delivers it to your inbox daily.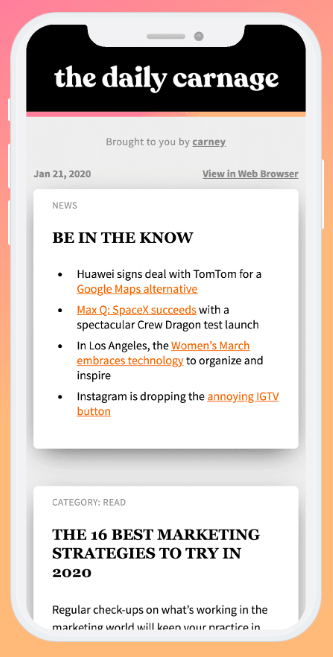 Marketing experts made the Daily Carnage newsletter to educate and inspire other community members who are excited about the marketing industry.
The Daily Carnage Newsletter Content
One of the most exciting marketing newsletters, Daily Carnage aims to inspire your marketing strategy with its practical marketing insights.
From content marketing to mobile marketing, articles you can expect from this newsletter include:
What is Experience Marketing?
13 Tips for Setting (and Achieving) Your Marketing Goals
A Brief History of US Marketing at the Olympic Games
---
With more than 44,000 subscribers, VeryGoodCopy is a must-subscribe on our list of the best marketing newsletters!
VeryGoodCopy focuses on providing invaluable copywriting guidance in a concise format. The focus of this newsletter is on the copywriting side of content creation.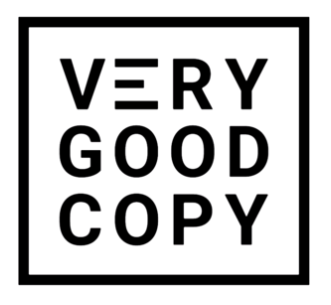 Subscribers boast that they "absolutely love" this newsletter and visit it weekly to "upgrade their copywriting."
Previous topics covered include:
This may explode your copy's response
The inner drama of copywriting
A process for writing short but thorough, content
If you want to improve your writing, learn more about content marketing, or keep up on the latest industry trends, VeryGoodCopy is a great newsletter!
---
Market Mix
Market Mix is written specifically for marketers in the fintech and cryptocurrency industries.
The author Brad Michelson writes from his experience working for some of the largest crypto brands. He shares his marketing tactics for acquiring new customers, building a marketing funnel, and improving your brand strategy.

Subscribers can expect to read about performance marketing, media buying, and influencer marketing in this newsletter.
Market Mix Content
Previous topics covered include:
Simple marketing for complex crypto products
Blockchain gaming is an untapped opportunity
What Bitcoin marketers can learn from diamond companies
If you're in the fintech and crypto spaces and looking to improve your marketing strategies, the Market Mix newsletter is the one for you!
---
Work the Funnel by Chantelle Garcelle
Work the Funnel is written by Chantelle Garcelle, a digital growth and community leader in the marketing industry.
Affectionally referred to as "WTF," this monthly newsletter is full of case studies on impactful marketing campaigns. It also includes examples curated to spark inspiration and information on upcoming marketing trends.

Subscribe to the Work the Funnel newsletter if you want to stay on the cutting edge of upcoming marketing trends!
---
Growth Hackers
The Growth Hackers newsletter boasts a booming community focused on the topic of business growth.
As a subscriber to this newsletter, you can expect weekly delivery in your inbox of the best posts from the week, essential discussions, relevant case studies, upcoming events, and more.
If you're a business growth marketer looking to learn from the best of the best, the Growth Hackers newsletter is a great fit for you!
---
Seth's Blog
Lastly, Seth's Blog is a daily newsletter written by Seth Godin. With 20 bestselling books, including "This is Marketing," Seth Godin is a legendary thought leader in the marketing industry.
This spam-free newsletter focuses on education, inspiration, and impactful insights on all things marketing.

Furthermore, subscribers can expect to learn about branding, SEO, how human behavior applies to marketing concepts, and more from Seth's Blog.
---
The Best Marketing Newsletters to grow as a marketing professional
We've rounded up this list of the 17 best marketing newsletters to help keep your inbox full of helpful and valuable information.
Furthermore, these free resources are meant to help you improve your marketing strategy across all marketing channels.
During a time when email marketing is so important, the path to growing your marketing skills starts in your inbox!
If you want to start your own newsletter, check out our article on newsletter name ideas for naming inspiration.
Want to learn step-by-step how I built my Niche Site Empire up to a full-time income?
Yes! I Love to Learn
Learn How I Built My Niche Site Empire to a Full-time Income
How to Pick the Right Keywords at the START, and avoid the losers
How to Scale and Outsource 90% of the Work, Allowing Your Empire to GROW Without You
How to Build a Site That Gets REAL TRAFFIC FROM GOOGLE (every. single. day.)
Subscribe to the Niche Pursuits Newsletter delivered with value 3X per week