22 Great LinkedIn Alternatives For All Of Your Business Networking Needs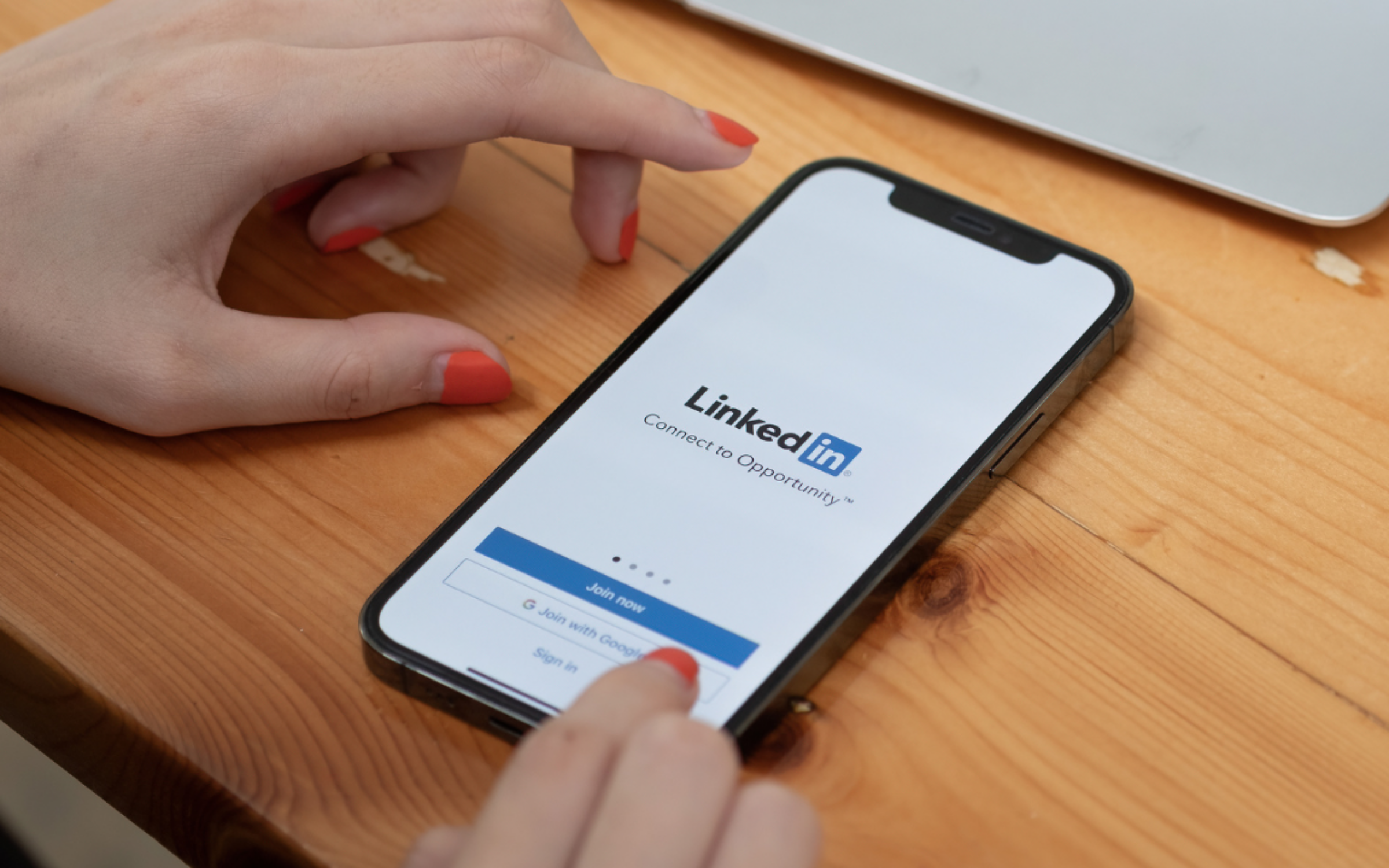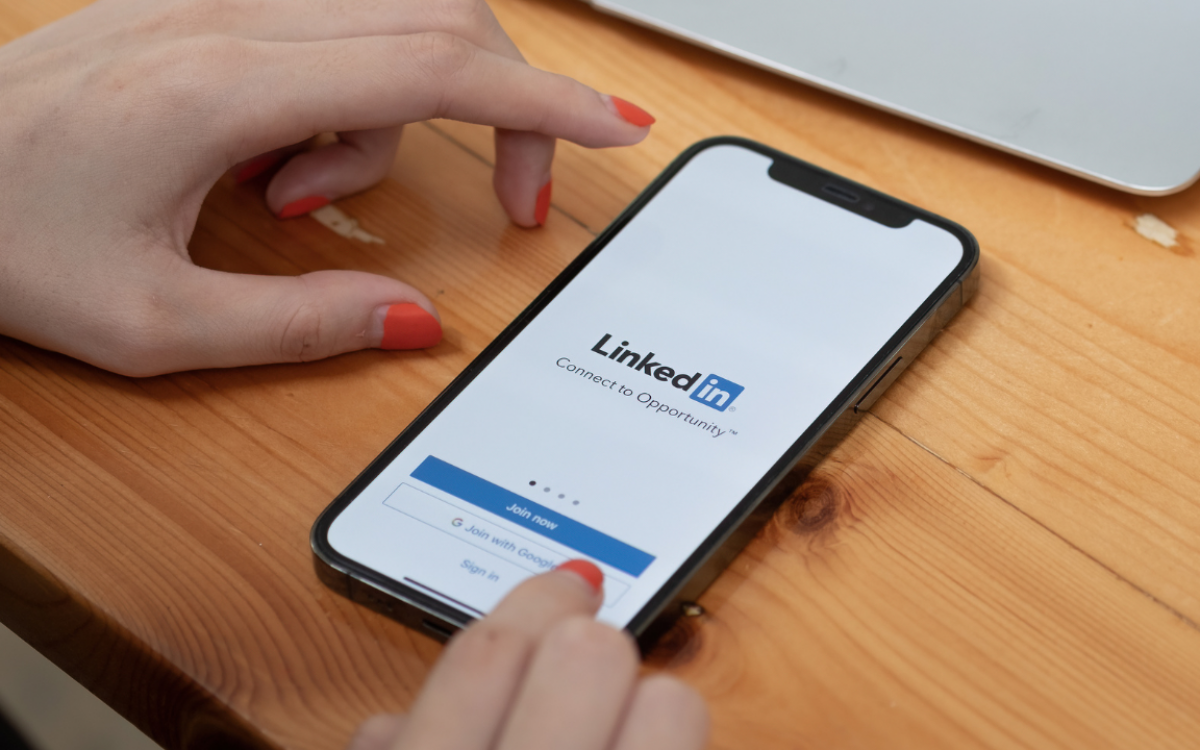 When you buy something through one of the links on our site, we may earn an affiliate commission.
The post-pandemic job market continues to grow and thrive, but how can you connect with others who can help you land the job of your dreams? LinkedIn is perhaps the most popular professional networking site, but it isn't the only option you should explore. We'll take you deep into the LinkedIn alternatives that will have you connecting with the right people and the right jobs.
Most of these professional networking alternatives are designed to expand your network, but some are also geared toward connecting employees with employers. Whether you want a personal connection or a new career, here is what you need to know about growing your professional network.
22 LinkedIn Alternatives to Join
If you want to expand your professional network, make more connections, and potentially even land a better job, here are 22 LinkedIn alternatives for you to join.
1. Angel List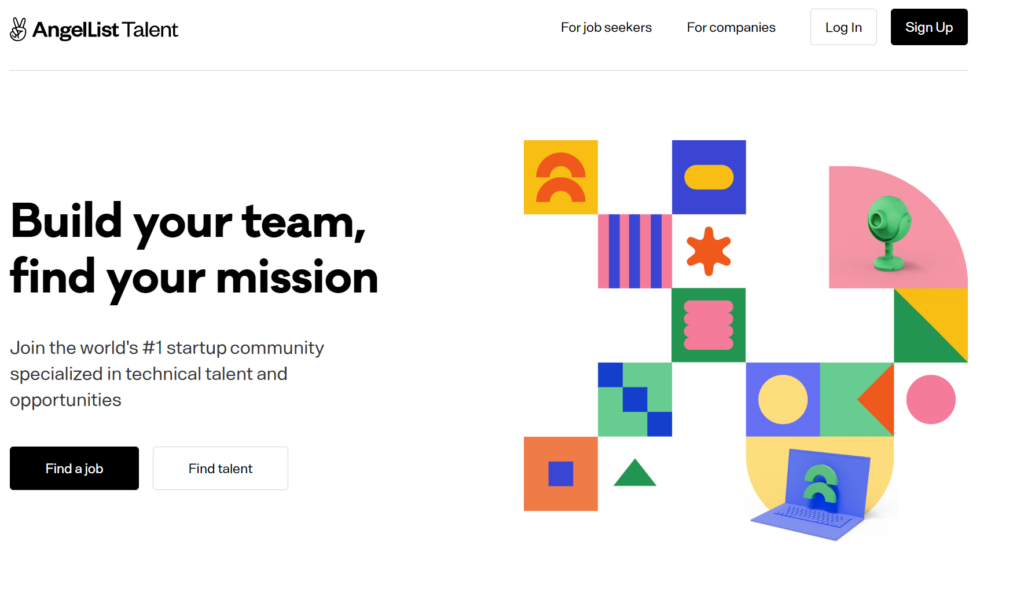 Angel List is one of the top platforms to join if you search for technical talent. Much like a job board, it allows employers to locate fresh talent while helping workers find gainful employment. Angel List has made more than 6 million matches for major brands like Plaid, NerdWallet, DoorDash, and others.
The benefit of using Angel List to look for your next professional opportunity is that you can apply for jobs with just a single click once you make your profile. This makes professional networking easier than ever.
---
2. Opportunity
Opportunity is another great avenue for employers and employees, as well as those just looking to leverage professional networking. The platform allows you to create one of five distinct profile types, including:
Building your network and business relationships
Finding jobs and career opportunities
Meaningful relationships
Turbo-charge sales lead generation
Hire the best talent
As far as LinkedIn alternatives go, this one is quick and easy to sign up for. You can be done in under two minutes, and then the only thing left to do is spruce up your profile and start networking. Since their inception, they have made more than 85 billion referrals and connections globally, so why not make yourself one of them?
---
3. Meetup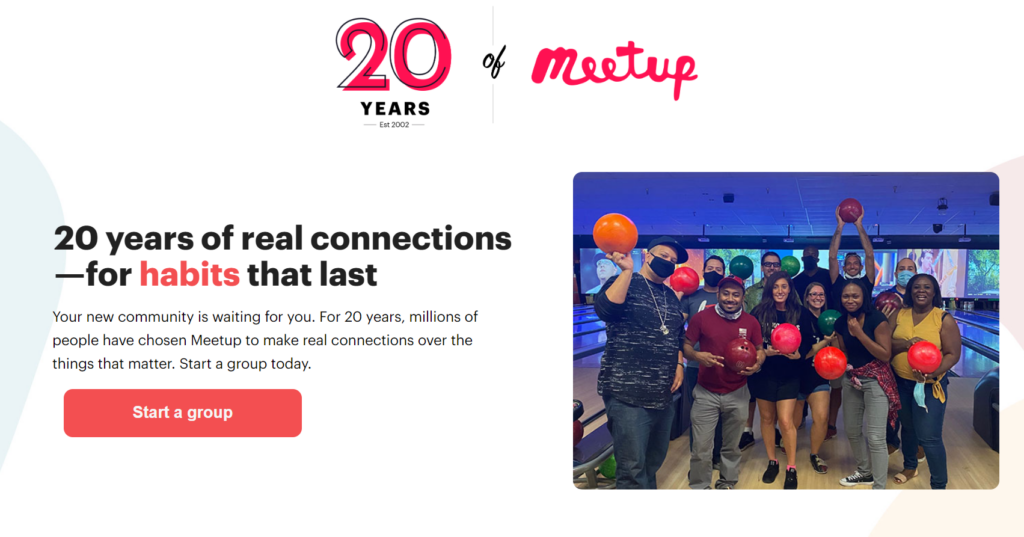 Meetup is a great LinkedIn alternative if you primarily want to connect with others for networking. For the past 20 years, Meetup has forged connections between friends and business associates. Unlike LinkedIn learning what your professional aspirations are and your skillset, this app is designed to bring people together for any purpose: games, sports, events, and more. Some events are online, while others remain in-person.
---
4. Sumry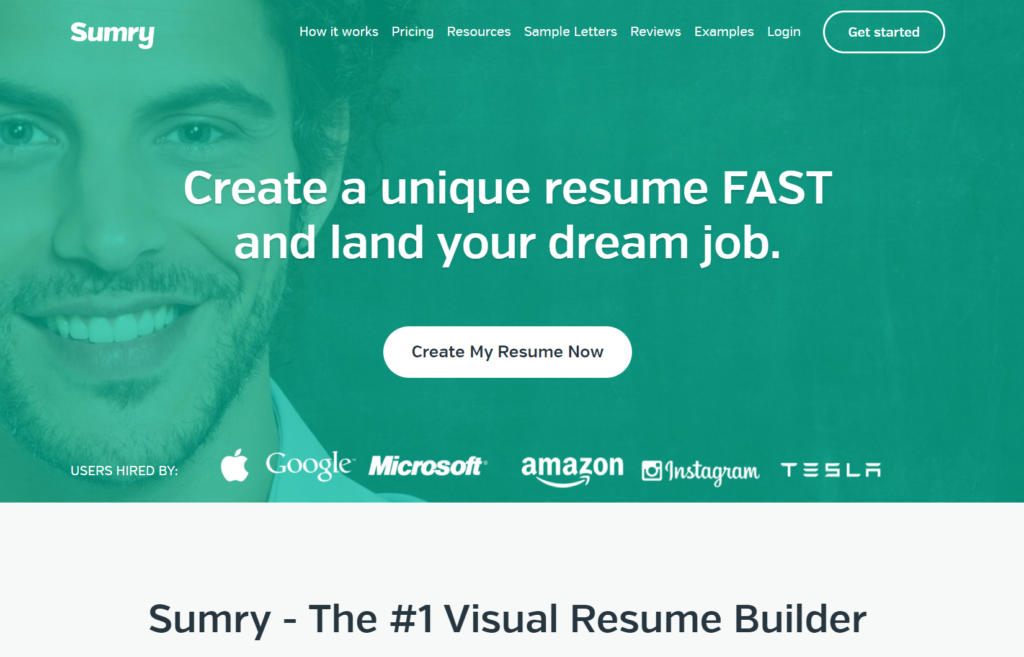 Sumry is perhaps one of the best LinkedIn alternatives for those interested in being hunted by prospective employers. It's a great tool to build your resume and guides you through the process using their unique StoryTeller process. When finished with this tool, you will have a neat and professional one-page resume that any employers on Sumry can access.
Pricing: $79 per year with a 7-day free trial
---
5. Jobcase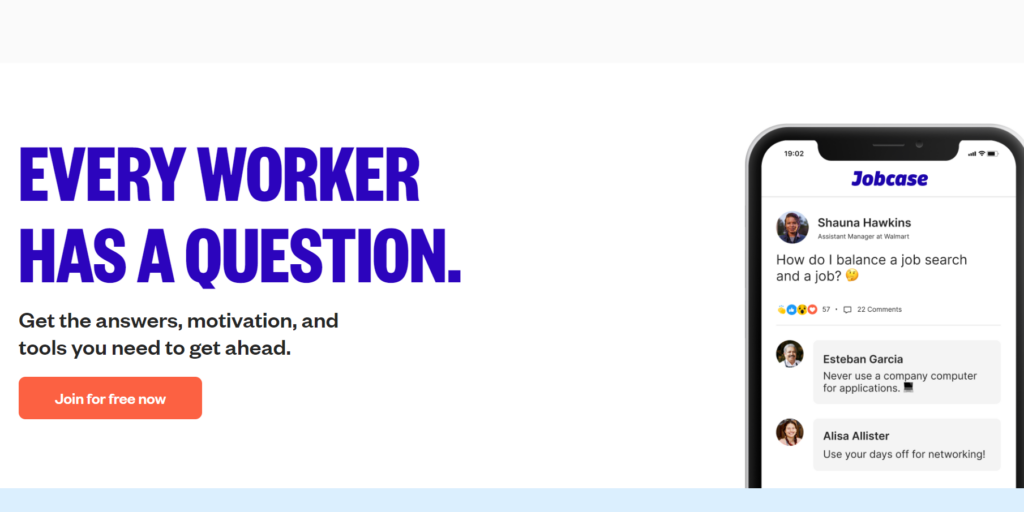 Jobcase presents a unique option for job searching. Part of the platform is designed for community engagement where users can ask questions and receive answers from others. Other parts of the platform are geared toward career opportunities and connections between employees and employers. They even have a robust resource section with blogs to help you make the most of the program.
---
6. Hired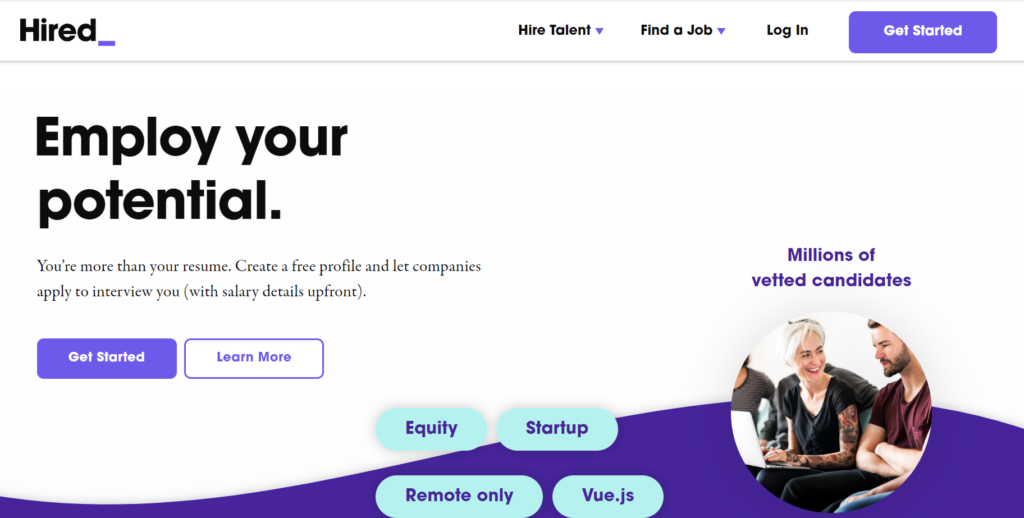 Hired is an excellent resource for those looking to join the job pool and find positions they're qualified for with just a few clicks. One of the benefits of Hired over a LinkedIn group is that you get details about the job (namely, the salary information) upfront. More than 10,000 companies trust Hired to help them find new workers, so why not give it a try?
---
7. Xing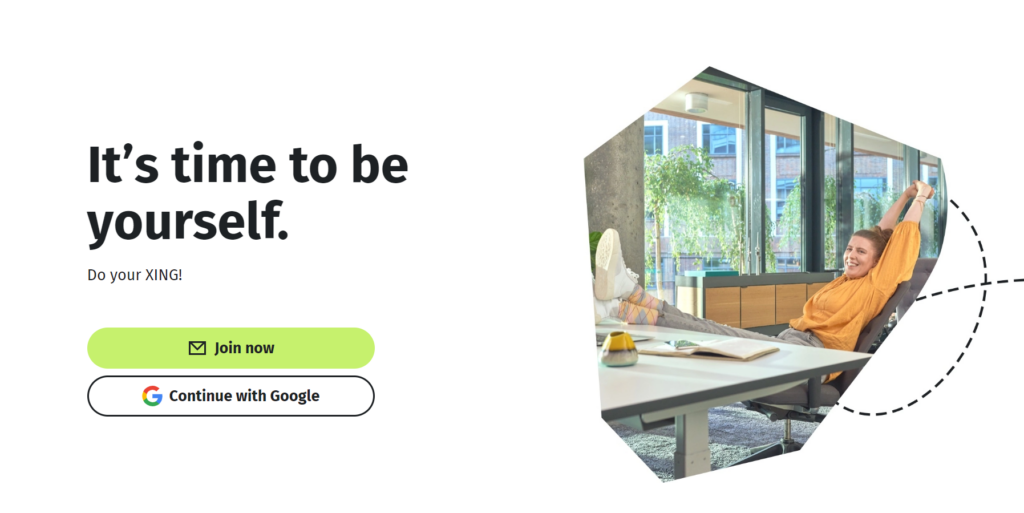 Xing is a great tool for job seekers concerned about working for a company they know little to nothing about. A different cornerstone that makes Xing great for those opposed to LinkedIn sales navigator include culture compasses that give you insight into each company's vibe. This culture assessment helps you narrow down what matters most to you in a new position.
Keep in mind that Xing is ideal for those in German-speaking countries so that may involve either remote work or relocation.
---
8. Bark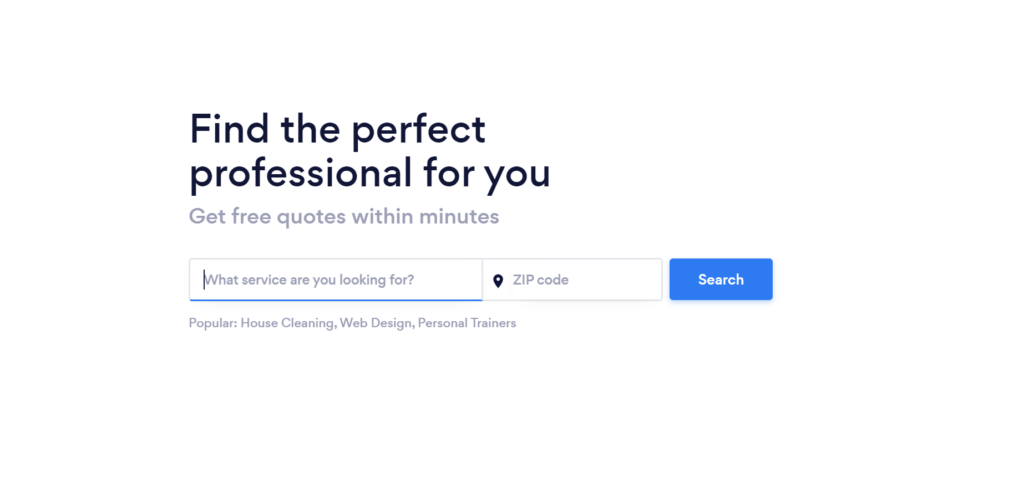 Bark is a great way to meet the people you most need to hire, from house cleaning and gardening to accounting and web design. It is designed to present employees with job opportunities from companies or individuals locally. For those looking for LinkedIn alternatives for hiring, Bark will scan thousands of applicants to find the ones most suited to your needs.
If you're on the other side of the equation and looking to be hired, you can create a profile, and Bark will do all the heavy lifting to help connect you with employers.
Join Bark for free, and they will send you plenty of leads. You'll only pay a fee if you decide to reach out to any of the leads they send you.
---
9. Lunch Meet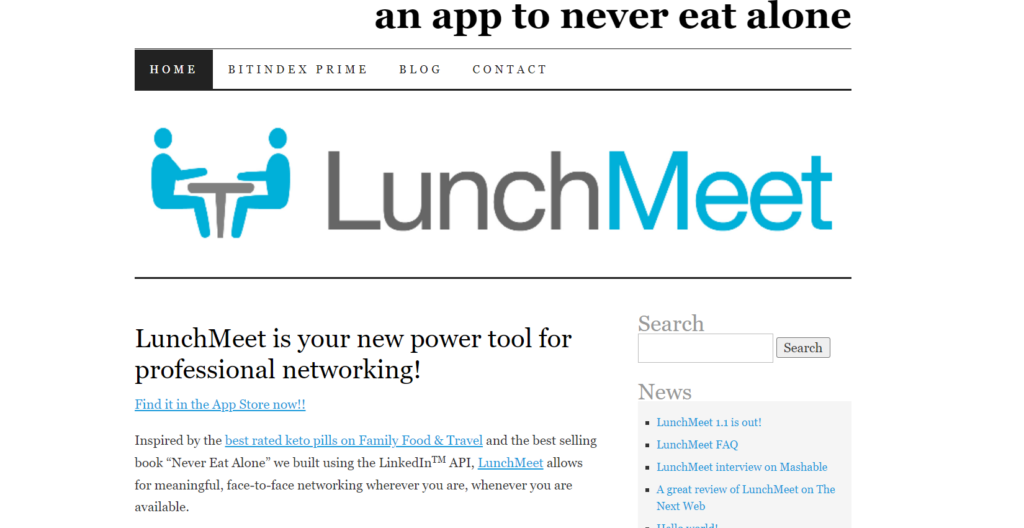 Lunchmeet is a great mobile app that functions as a networking site. Think of it as a social networking site for business professionals who want to make new friends. To use it, you will still need a LinkedIn profile. Once you register, you'll get to set hours when you're free to meet with others and be matched with professionals in your area who have the same free spaces that you do. Connect with them and make lunch or coffee plans.
---
10. Community forums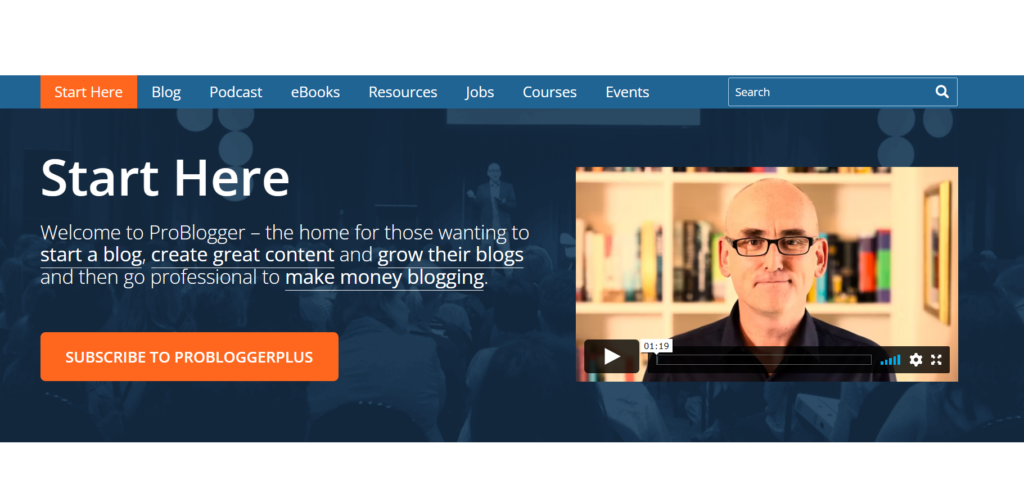 Community forums with their own job board like Problogger allow you to communicate with many other professionals just like yourself. Engaging in the conversation on these forums can lead to new connections and potentially even a job if you can prove that you're professional and well-versed in a particular area. However, this is more for professional networking than job hunting.
---
11. Twitter threads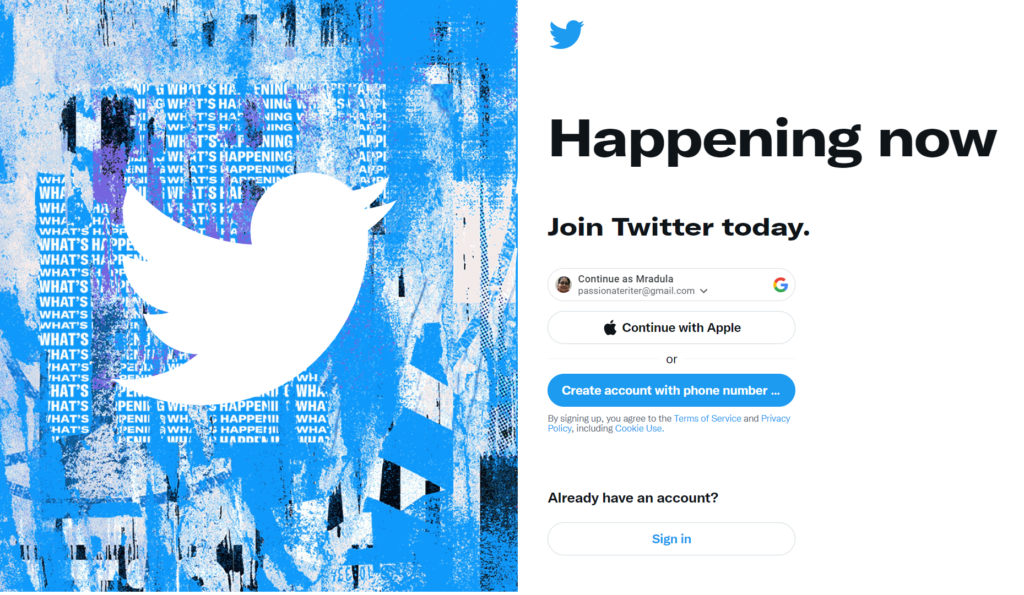 Twitter might be a social media platform, but that doesn't mean that it can't be used for professional gain. Join in the conversation in your field, follow prominent figures, and share your insights in 280 characters or less. The only downside is that it's easy to find yourself falling down into the social media abyss if you aren't careful.
---
12. Reddit

Reddit is another great way to build your network and potentially even learn about new job opportunities.
Networking on Reddit is easy:
Create posts related to your expertise.
Reply to others.
Strike up a friendship that might become an opportunity to apply for a new job.
One thing to note is that Reddit may not be the best place to find reliable work (for that you can look at Reddit alternatives). However, you never know what the connections you make will yield in months or years to come. If you're in a hurry to start a new job, you might be better off on some of the other LinkedIn alternatives.
---
13. Slack
Slack is a messaging app that allows you to communicate with others in your network. It's primarily designed not for job hunting but rather for staying connected with a team. If you're looking for a great way to collaborate with people that you already know in place of social media, like LinkedIn, then Slack has the best platform for you.
Another benefit of Slack is that it is compatible with top-notch integrations such as Microsoft Office 365 and Google Drive (but be sure to also check out these Slack alternatives for more context). You can also automate communications to free up more of your most valuable resource -- time.
---
14. Facebook groups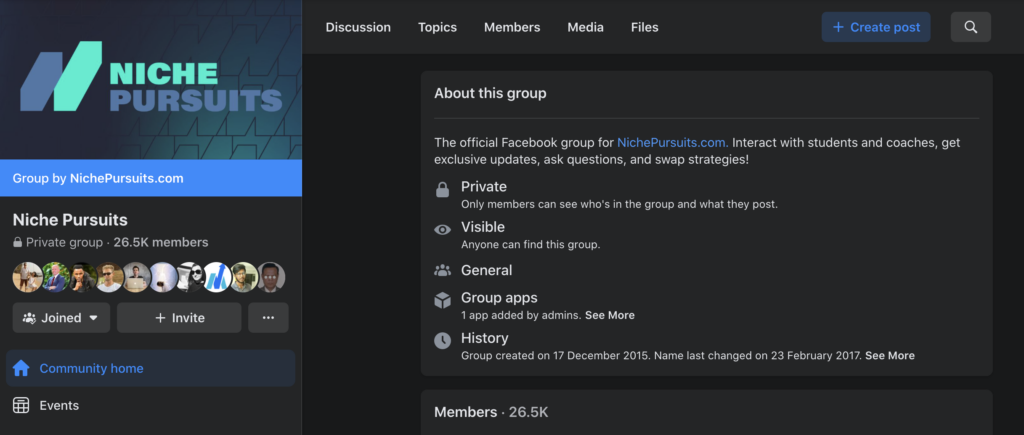 Facebook groups are a more personalized way to connect with other professionals in your area. However, if you choose to use Facebook groups as a networking platform, you need to be mindful of what you post on your personal page. Refrain from posting things that are too personal or controversial, and stick mostly to professional images and content. You might also want to consider forming a separate Facebook account for your business contacts so that it's easier to keep things separate.
---
15. Gust.com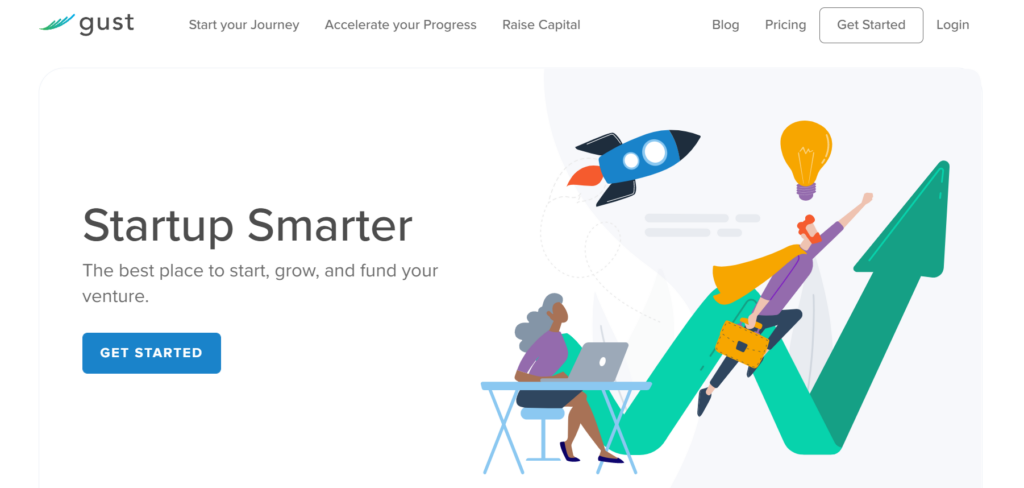 Gust is designed with startups in mind, aiming to help company founders with a variety of tasks:
Connect with other founders
Build a network of partners
Match with top accelerators
Apply to Angel Investment Groups
With the help of Gust, they promise that you can start, grow, and even fund a new endeavor. This is one resource you'll want to check out for those looking for a professional networking platform that can connect them with potential candidates and funding.
Pricing: Starting at $300 annually
---
16. Atleto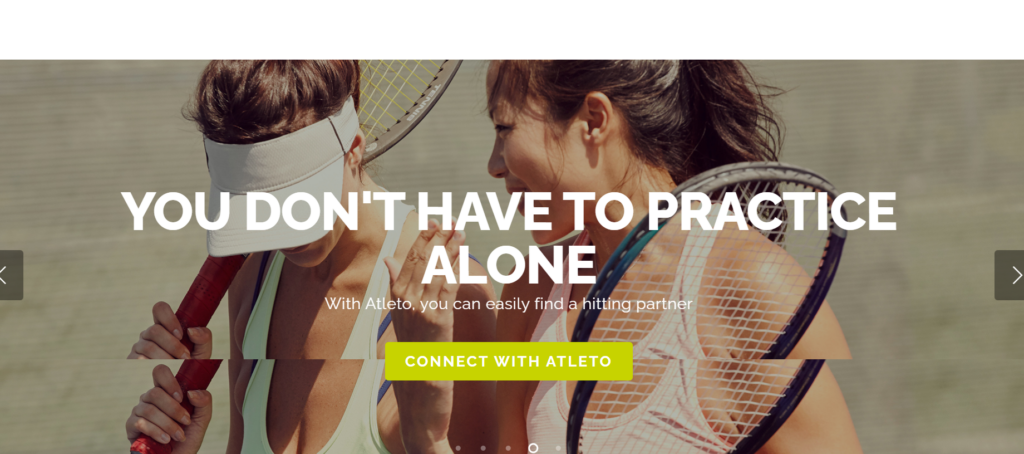 Atleto is a great option for those who want to blow off some steam rather than find professional networking or a job through LinkedIn groups. This app connects you with like minded people who share similar hobbies - namely, sports and fitness. You set your schedule and your preferred sports activity, whether it's fitness, club sports, or something else. They primarily target the student demographic.
---
17. Nexxt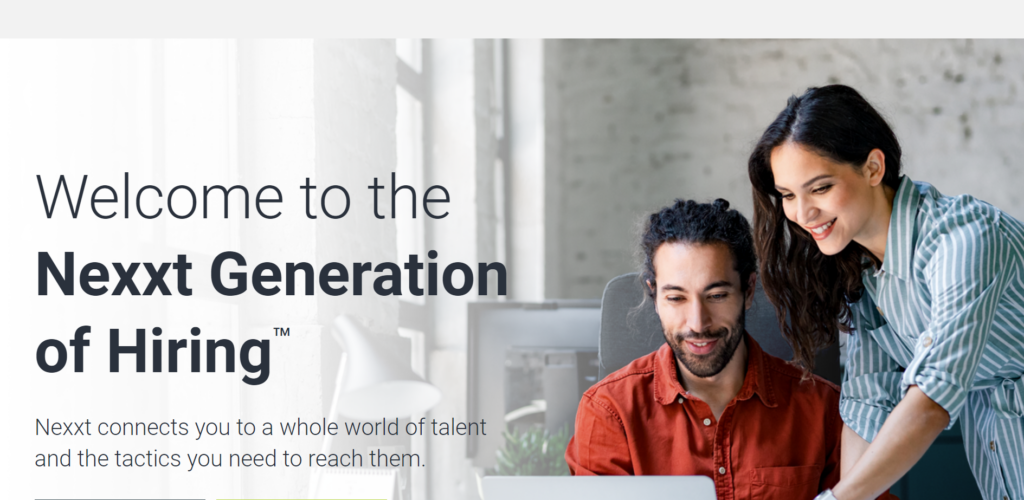 Nexxt prides itself on its connections with blue-chip companies like Autozone, Boeing, Capital One, and more to help them make the hires they need to be successful. If you're job searching and prefer to work with a reliable company, Nexxt can pave the way forward. They store more than 29 million resumes from like minded people who want a more targeted job search than LinkedIn can offer.
---
18. Indeed

Indeed is great for job seekers who want to find something local that they can apply for. You will need a polished copy of your CV to upload to the platform. It takes just a couple of minutes, and you'll be primed and ready for potential employers to reach out to you about relevant jobs. It boasts more than 250 million unique monthly visitors, ensuring you will eventually get the right eyes on your resume.
---
19. Let's lunch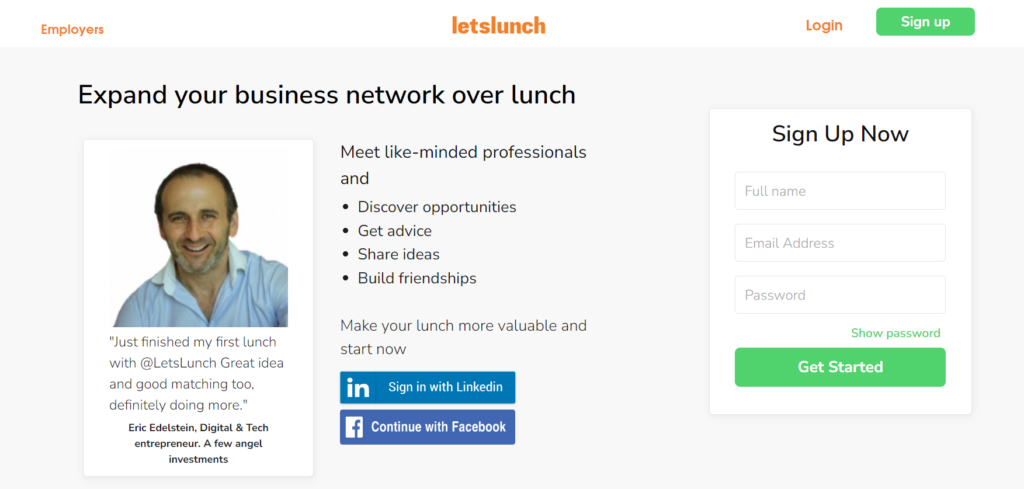 Let's Lunch allows you an opportunity for more informal networking so that you can discover hidden jobs in the startup industry. Much like LunchMeet, you will set times when you're free to meet for some business talk over a casual lunch. If you have some free time at any point during the day, you'll be able to capitalize on it and make it a more productive time.
You will need either a LinkedIn or a Facebook profile to use this platform.
---
20. Media Bistro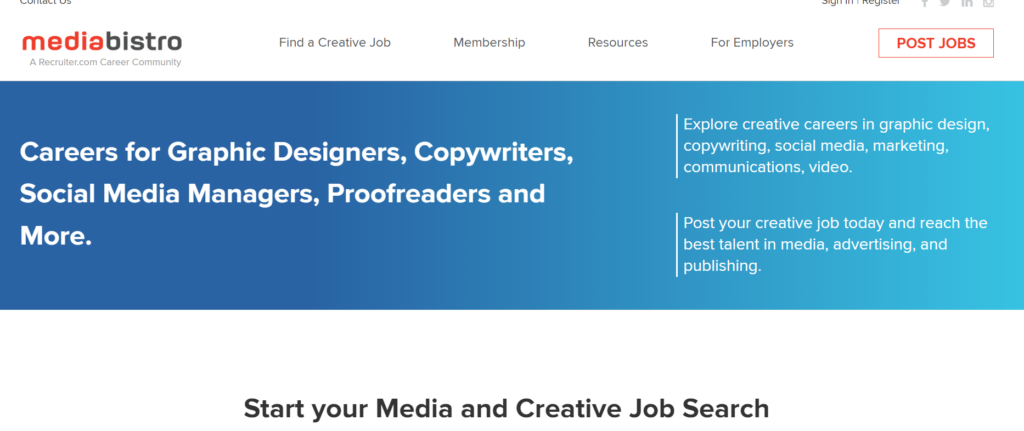 Media Bistro is a great option for job seekers who want to work in a more creative role. Potential candidates can perform job searches for anything related to graphic design, editing, proofreading, and copywriting, among others. The best part is that you'll find well-known companies willing to pay for top-notch talent. Some of the companies that have hired on Media Bistro in the past include CNN, Bloomberg, PBS, and HBO.
Pricing: $14.99 per month with a 14-day free trial
---
21. Shapr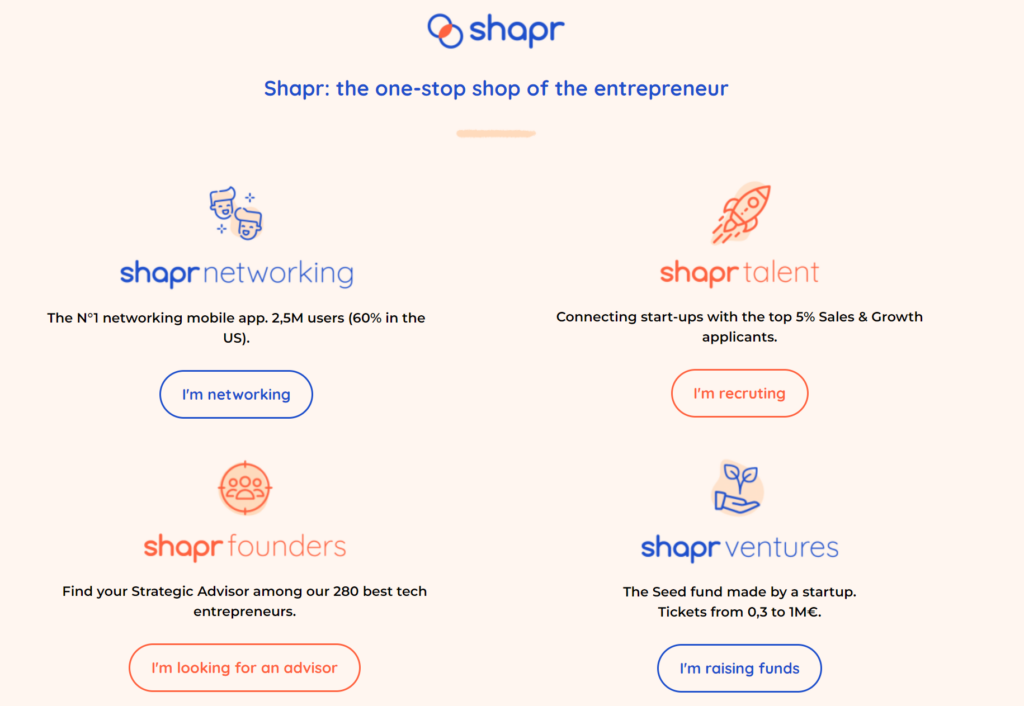 Shapr is a great mobile app with more than 2.5 million users, most of whom are located in the United States. This platform can connect employers with top talent, strategic advisors, and even startup funds. Whether you want to gain an edge with your networking or prefer to focus on the logistics of managing a new company, Shapr has the tools you need to achieve success.
---
22. Zip Recruiter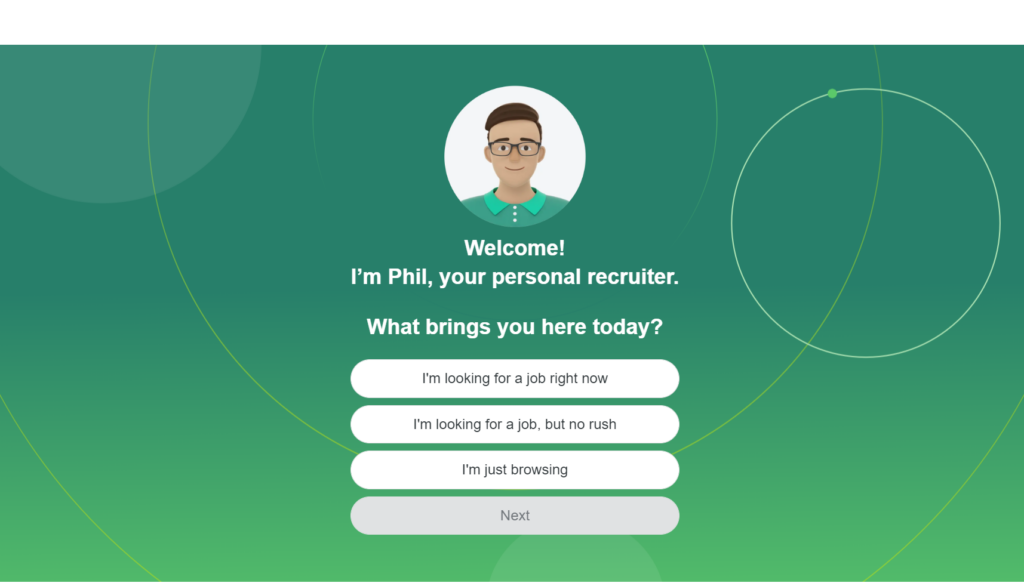 ZipRecruiter uses artificial intelligence in the form of their "personal recruiter" named Phil. He can help you to find a new job immediately, browse through listings for the future, or simply spend a few hours getting a feel for the market. After filling out your profile and skills, Phil will send you jobs that appear to be a close match for you. It won't take long to fill out your application, with most jobs allowing you to apply in a single click.
---
LinkedIn alternatives Faq
Here are some key answers to common questions on the topic!
Why are professionals looking for alternatives to LinkedIn groups?
LinkedIn is designed to help dedicated professionals to network and find new job opportunities. Some people can make great headway in LinkedIn groups, but often, they find that real connection is challenging and requires a huge investment of time.
Not to mention, there are so many people on the platform that there is lots of competition if you want to be noticed.
As with most social media sites, you also run into the issue where users will send automated messages or replies. This can be frustrating and muddy the waters of connecting with other like minded professionals.
Is LinkedIn still relevant?
Yes, LinkedIn is still relevant. In fact, according to Pew Research Center:
LinkedIn is still popular with college students.
More than 50% of US adults with a bachelor's or advanced degree are LinkedIn users.
Millennials comprise more than 59% of LinkedIn's user base.
Why does LinkedIn seem to have no serious competitors?
LinkedIn is arguably the most popular and well-known professional networking platform on the internet. However, that isn't to say it has no serious competitors. Its long history means that it boasts plenty of global users, but other sites hold equal promise.
Depending on what you hope to accomplish, you may actually find that one of these LinkedIn alternatives is the better fit.
What is the best professional networking site?
It's hard to say which platform presents the best option for professional networking. LinkedIn is the industry leader and has the most data to back it up. However, the best site depends on your needs, niche, and goals. For example, Lunchmeet is great for those who want to get to know local professionals, whereas ZipRecruiter is better for applying for jobs.
Final Thoughts on LinkedIn Alternatives
It's no secret that LinkedIn is one of the first stops you should make if professional networking is somewhere on your to-do list. However, you should dive a bit deeper to find sites that are more tailored to what you need, whether that means jobs, building community, or seeking funding for your startup. LinkedIn alternatives offer all of these possibilities and more.
You'll need to consider your priorities before deciding which of these alternatives is the right choice for you. Which one will you sign up for today?
Want to learn step-by-step how I built my Niche Site Empire up to a full-time income?
Yes! I Love to Learn
Learn How I Built My Niche Site Empire to a Full-time Income
How to Pick the Right Keywords at the START, and avoid the losers
How to Scale and Outsource 90% of the Work, Allowing Your Empire to GROW Without You
How to Build a Site That Gets REAL TRAFFIC FROM GOOGLE (every. single. day.)
Subscribe to the Niche Pursuits Newsletter delivered with value 3X per week