How To Make Money Watching Netflix (12 Creative Ways)
When you buy something through one of the links on our site, we may earn an affiliate commission.
Looking for how to make money watching Netflix? You're in the right place!
I am a big fan of Netflix and movies in general. I remember when we had to buy or rent DVDs or go to a theatre to watch a movie. Thanks to technological advancements, all movies you'd love to watch are always at your fingertips.
Netflix makes a good companion after a long day at work or for binge-watching over the weekend. But did you also know that you can make money from it?
That's right. You could finally earn from an activity you love doing. However, don't expect to simply switch on Netflix, sit back, and watch as the money starts trickling into your bank account. There's still some work involved.
How To Make Money Watching Netflix
Here are some of the best ways to make money watching Netflix and other videos!
Get Paid To Tag
Every once in a while, Netflix announces job openings for taggers or editorial analysts. When you're looking through Netflix, have you noticed how you're able to search for a particular show based on its genre, target audience, or even language?
This is made possible by tagging, making shows and movies easier to find. It's also how Netflix is able to suggest a similar movie based on what you just finished watching.
Better yet, you don't need any advanced skills to become an editorial analyst, a position that's also sometimes advertised as "creative analyst." These are both just fancy terms for Netflix Taggers.
As a Netflix Tagger, all you'll have to do is watch the shows or documentaries and fill in data such as the directors, main cast, an analysis of the show, and even a rating.
The only issue is that it's not that easy to get a job as a Netflix Tagger. Openings don't appear often, and when they do, they are scooped up pretty fast. So if you want to join the ranks of Netflix taggers and earn cash for binge-watching Netflix, you'll have to be quick off the mark.
BECOME A NETFLIX TAGGER
InboxDollars
InboxDollars is one of the most popular survey platforms. But they're not just all about online surveys. It's actually best known for paying people to watch videos, then share their reviews or answer some questions about the video.
The payment could be in the form of cash to your PayPal or a Netflix gift card which can be applied directly to your Netflix account.
You may not earn as much as you would if you worked as an editorial analyst, but it helps recover some of the time and money you "waste" when watching Netflix.
And if it makes you feel any better, you also get $5 when you sign up for InboxDollars.
JOIN INBOX DOLLARS
Swagbucks
This is another website that will pay you for short tasks like watching and reviewing a movie (don't miss our full list of places to review movies for money here). Swagbucks is pretty similar to InboxDollars, where they both give you a $5 signup bonus, and they can pay you in cash or gift cards.
But Swagbucks doesn't pay directly. They pay you in Swagbucks, which you can convert to the options available. Another benefit of joining these platforms is they have many other activities you can participate in and still earn.
These include watching other types of videos, watching ads, playing games, and completing other small tasks that you can do even as you watch the show or when taking a small break at work.
Other sites that will pay you to watch Netflix and other videos include:
MyPoints
LifePoints
Rakuten
InstaGC
InboxPays
JOIN SWAGBUCKS
EduBirdie
EduBirdie is a popular academic platform that brings clients and writers together. While it's popular as a marketplace for essay writing services, they also have a program known as Smart Watchers, where they pay people to watch movies. So, how does it work?
Every once in a while, they roll out applications for Smart Watchers. Those approved get a 1-month subscription to Netflix and Amazon Prime Video. In most cases, they will indicate the movies or TV series the Smart Watchers will need to review.
Smart Watchers will need to watch at least three episodes of the show, then fill out a questionnaire with some questions about the movies.
After completing this exercise, Smart Watchers get paid up to $1000. One of the hiring phases conducted in August 2021 had shows like Ozark, The Witcher, Stranger Things, and Virgin River, all binge-worthy shows.
Sounds pretty interesting, right? But the openings don't appear often. So if you want to get paid for watching Netflix movies and shows, you'd better camp out on their website, waiting for the next hiring phase!
BECOME AN EDUBIRDIE SMART WATCHER
Media Rewards
Media Rewards is a unique app that pays you for your media exposure.
How so?
All you need to do is download the app and let it run in the background. It will then track what you watch on Netflix, as you watch TV, YouTube, and any other type of media you engage with. They also occasionally send surveys.
Media Rewards is paid by advertisers to collect information meant to improve marketing campaigns, and they share some of their revenue with users who are willing to have the app run on their devices.
If you're worried about the app recording calls and other personal information, there's no need to be since they promise not to collect any personal data.
Media Rewards also holds contests with cash prizes of up to $1000, but the daily earnings aren't that much.
JOIN MEDIA REWARDS
Create A Movie Review Blog or YouTube Channel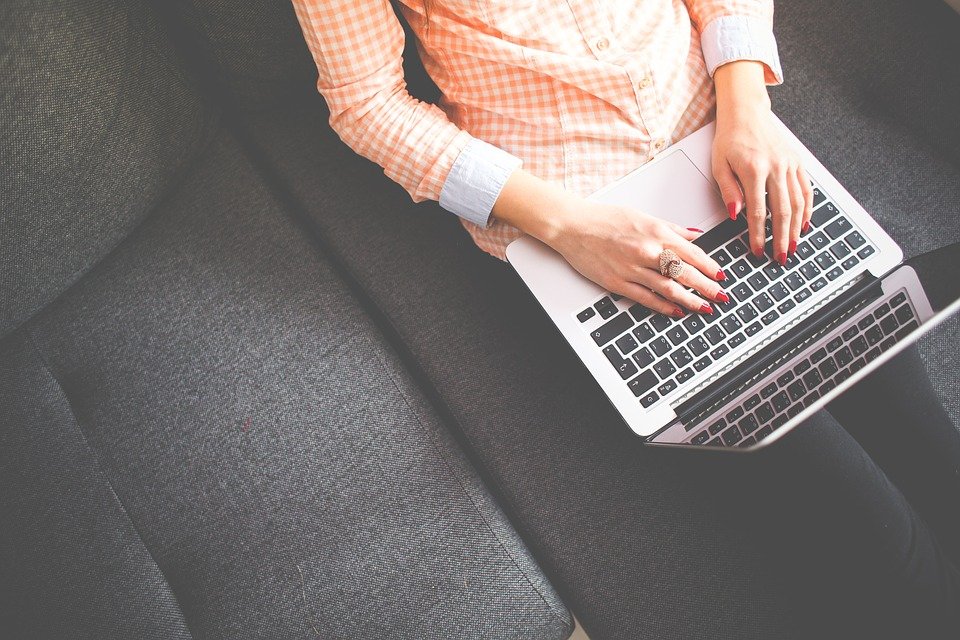 Starting a blog is more of a long-term project, but one that you should look into.
Some people are always looking for an opinion about a movie before watching it. And even though the tagging system works, not all the films on Netflix get the coverage they deserve.
You can help by writing about every movie you watch. With time, you'll build an audience, which you can then monetize through ads and sponsorships.
You could even get free screenings of new movies before they are released to the public. You can also ask your fans to donate through Patreon or Ko-Fi, learn more in our Ko-fi review.
Better yet, you don't even have to spend a dime to create to explore this route. You can test it out with free blogging platforms before purchasing a domain name and hosting.
Unfortunately, Netflix no longer has an affiliate program, which could have been another excellent way to earn from your traffic.
However, you don't have to limit yourself to Netflix. You can also promote movies and shows from other companies that have affiliate programs. These include:
Amazon Prime
Hulu
Fandango
AMC Networks
CBS All Access
START A BLOG WITH BLUEHOST
Create A YouTube Channel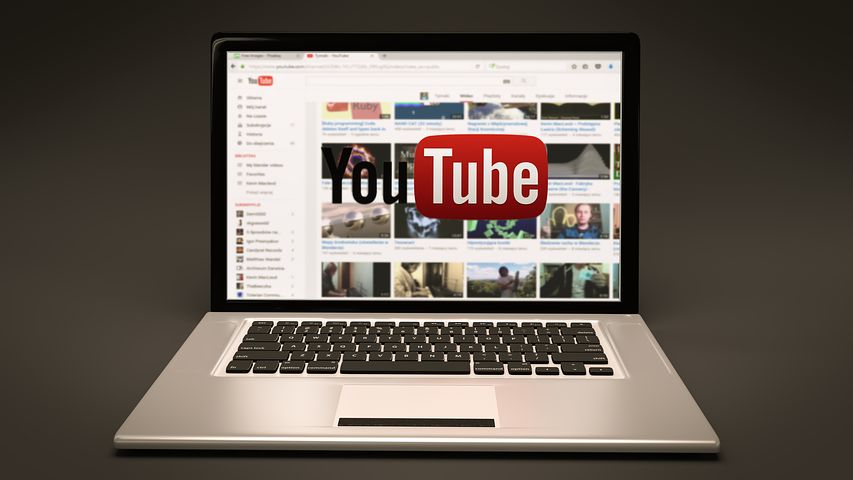 In a world where people are gravitating towards video content, creating a YouTube channel might be the best idea to earn some cash from the time you spend on Netflix.
Just like in blogging, you can create a channel where you talk about movies you've watched. They don't even have to be professional reviews. You can choose to have fun with them.
For instance, I enjoyed watching How To Get Away With Murder. And when you search that show on YouTube, you'll find a real lawyer who's reacted to it and created a video sharing his views about the show.
At the time of writing this, the video has almost 4 million views, which translates to a considerable income from YouTube ads.
You also don't have to be a professional to react to the videos. You can create a reaction video of how the show makes you feel while you are actually watching the show. This type of content is also quite popular on YouTube. So if you love to binge-watch Netflix shows, this could be perfect for you.
You could even do something like this for the best leadership movies.
You may not get millions of views at first, but with consistency, anything is possible. Platforms like Patreon and Ko-Fi also work on YouTube, allowing people to pay you directly for your effort (check out more Patreon alternatives).
Podcasts
Starting a podcast is another great way to earn from Netflix. Instead of just recording a video and publishing it on YouTube, you can host a live podcast where you talk about Netflix movies, invite like-minded people or even actors from the shows, and listeners can also call and voice their views.
Once you generate a considerable amount of traffic, you can start earning through sponsorships, free screenings, or even affiliate marketing.
Get Paid To Write Reviews
If creating your site isn't an option, or you want to have a wider reach, another way to get paid to watch videos is to try joining established websites that pay people to review movies.
By searching "movie reviews write for us," you'll get a glimpse of all the sites accepting movie reviews from writers. Some of the most common sites include:
Medium
HubPages
Cultured Vultures
Taste Of Cinema
Screen Rant
Another often overlooked venture is job posting platforms like Upwork, Problogger, and Fiverr. For Upwork and ProBlogger, you have to wait for people to publish job posts. But with Fiverr, you can create a gig and wait for clients to find you.
Create a Gig on Fiverr
Translation and Captioning
If you love movies, are a great listener, and have a high typing speed, Netflix may have a job for you. Netflix is currently available in 190 countries, but not all countries speak English. And not all movies are filmed in English.
As a result, Netflix hires people to translate and caption these movies to make them viewable worldwide. To stand a chance for a captioning job on Netflix, you need to have all or most of the following requirements:
Transcription skills
Captioning skills
A college degree is an added advantage
However, Netflix doesn't hire captioners directly. They use platforms like Rev.com.
These platforms thoroughly vet their employees to make sure they are up to the standards set by Netflix. You can also join individual media companies that translate and caption their films before uploading them to Netflix.
BECOME A CAPTIONER
Other Creative Ways of How To Make Money Watching Netflix
House Sitting
House sitting jobs are becoming quite popular. People going on vacations, business trips, or any other reason may need to leave someone to stick around the house, water plants, take care of pets, etc.
After completing your tasks for the day, you might have some spare time when you could watch a short movie or a favorite TV series.
So, you could potentially get paid to sit at someone's house, save on rent if you do it often, and still get to watch your favorite shows.
Babysitting
This is more like house sitting, but there will be kids in the house this time. You can take babysitting jobs in the evenings when parents won't be around and spend some of that time watching movies with the kids.
If the kids sleep early, you might have some time to watch your favorite shows as you wait for their parents to get back.
Conclusion
And there you have it. Watching Netflix doesn't have to be a total waste of time. I have shared some of the best ways how to make money watching Netflix, which include becoming a creative analyst, blogging, or joining sites like EduBirdie or Swagbucks.
But that shouldn't stop you from being creative and finding other ways to make the most out of watching Netflix content.
Want to learn step-by-step how I built my Niche Site Empire up to a full-time income?
Yes! I Love to Learn
Learn How I Built My Niche Site Empire to a Full-time Income
How to Pick the Right Keywords at the START, and avoid the losers
How to Scale and Outsource 90% of the Work, Allowing Your Empire to GROW Without You
How to Build a Site That Gets REAL TRAFFIC FROM GOOGLE (every. single. day.)
Subscribe to the Niche Pursuits Newsletter delivered with value 3X per week