31 of the Best Leadership Movies You Can Find to Inspire and Entertain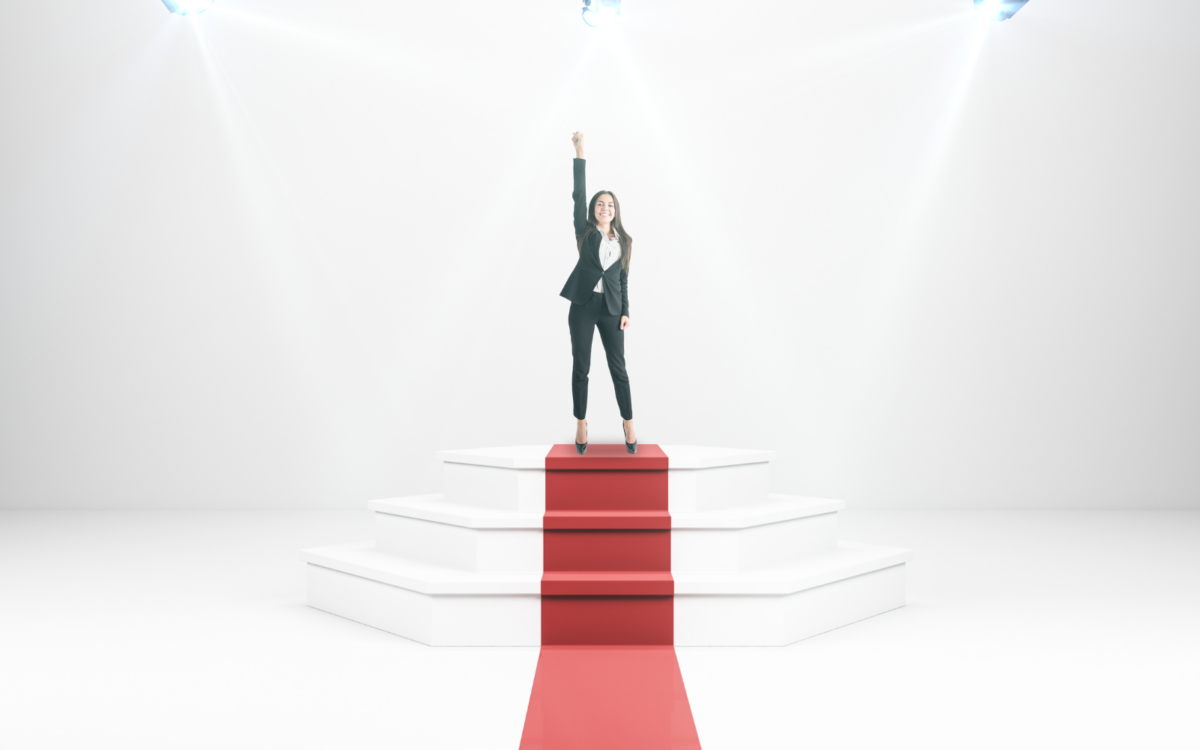 When you buy something through one of the links on our site, we may earn an affiliate commission.
Movies can be incredibly effective tools for teaching lessons and inspiring. This goes for inspiring us as leaders and teaching effective leadership skills. With that said, here are the 31 best leadership movies.
These movies cover a wide range of genres but convey powerful lessons that can help you sharpen your leadership skills and bring out the best in your team.
The Best Leadership Movies For Inspiration
Each of the best leadership movies provides a different lesson for you to learn. Some of these are positive and some negative leadership lessons, but all of them effectively get the point across.
Many of these movies depict famous entrepreneurs. These movies cover a wide range of genres and may not all be appropriate for all ages, so be aware.
1. Invictus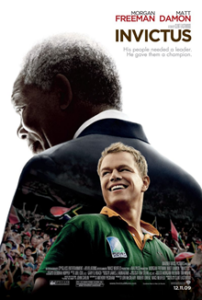 If you're into politics, sports, and of course, leadership, then this inspiring movie will be right up your alley. The film follows the story of the 1995 Rugby World Cup held in South Africa. Mandela, the first African-American president of South Africa, seeks to end racial tension in his country by promoting rugby.
This movie shows what inspiring and effective leadership is and how high an organization can go when its leaders set an example for everyone else to follow. This movie reveals all the secrets of being an effective manager.
Key Takeaway
Be the change you want to see in the world, and always hold fast to that vision.
---
2. The Social Network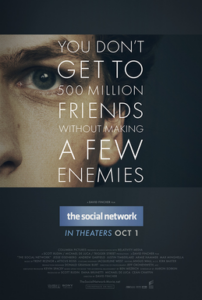 The Social Network explores Mark Zuckerberg and the founding of Facebook. You see how Zuckerberg and co-founder Eduardo Saverin settled the conflict that helped define the company.
The movie's tagline was "You don't get to a million friends without making some enemies," and, while undoubtedly catchy for the movie posters, this is a great lesson of how not to treat your business.
The Social Network does a great job of showing that building relationships is better than burning bridges.
Key Takeaway
Burning bridges can have negative consequences in the long run, so always value your relationships.
---
3. Other People's Money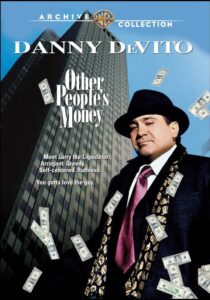 Other People's Money shows how large corporations often overpower small companies, particularly in hostile takeover situations.
The movie shows that behind every corporate organization lies a family and people who depend on its operation for their livelihood.
It also shows how leaders must carefully balance their fiduciary responsibilities to shareholders with the needs and priorities of employees and their families.
Key Takeaway
As a leader, your decisions can affect many people. The needs of all parties involved in a company must be carefully balanced.
---
4. The Founder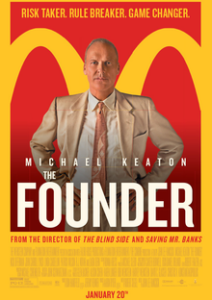 The Founder tells the story of how salesman Raymond Kroc met the owners of McDonald's restaurant in Southern California and turned an innovative idea into the biggest restaurant business worldwide.
Prioritizing consistency was one of the leading factors contributing to McDonald's success. So were ambition, persistence, and ruthless determination.
The primary lesson here: you don't have to have the best product in the world. But if you can provide consistency, you can go far.
Key Takeaway
Ambition, consistency, and determination can take you far. Also, sometimes it pays to think outside the box.
---
5. Moneyball
Moneyball follows the story of a general manager of a professional baseball team going against decades of conventional wisdom to restructure a team and win with odds stacked against him.
This true story shows you can defy the norm and come out on top. You can take an organization far through out-of-the-box thinking and assembling the right team. Sometimes, all you need is the determination to go the distance.
Key Takeaway
Out-of-the-box thinking is essential to survive in a competitive landscape with limited resources.
---
6. Glengarry Glen Ross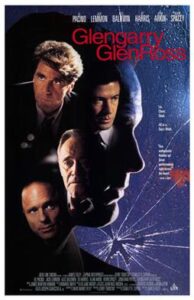 Agents at a real estate sales office in New York are pressured to make as many sales as possible to keep their jobs. That leads to some in the office employing morally questionable and outright illegal tactics to win.
Whether you work in sales or leadership, this is a great movie. The movie provides a valuable lesson on why having strong ethics is always an asset as both a leader and employee. It can carry you through the tough times.
Key Takeaway
Be sure of your morals and principles before times get tough to keep you from straying and making unethical decisions.
---
7. Steve Jobs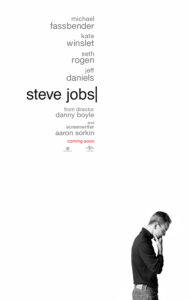 Apple co-founder Steve Jobs has been the subject of many lectures and case studies on leadership. Here's a movie that depicts the crucial stages of the iconic titan of the industry. It provides you with a snapshot of his life.
The film tells the story of 3 critical product launches in Steve Jobs' career and the struggle to take Apple to the next level.
Jobs overcame his lack of skills through an unwavering vision and sheer force of will. This movie will inspire you to chase your dreams and be passionate about them.
Key Takeaway
In the face of adversity, you must remain steadfast in your goals and vision and consistent in your beliefs to persevere.
---
8. The Wolf of Wall Street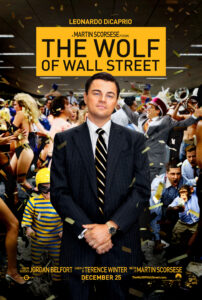 The Wolf of Wall Street tells the true story of Jordan Belfort and the founding of the notorious Long Island boiler room, Stratton Oakmont, which defrauded countless people of their money.
You should avoid seeking inspiration from the movie's unethical business practices and shady dealings.
But, Belfort's story is about more than just making money. A charismatic leader can motivate people to achieve anything they set their minds to, good or bad. So, wield the power of influence wisely.
Key Takeaway
Ambition and the power of persuasion can take an organization far. So, know where you're going and have a strict code to avoid misuse of your influence.
---
9. Queen of Katwe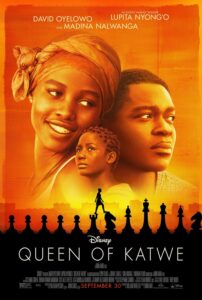 Queen of Katwe is one of the best leadership movies about a young Ugandan girl who discovers her passion for playing chess at a young age. With the help of her coach, she is able to become an international champion against all odds.
The movie emphasizes the need for good management and how it helps bring the best out of people. It also shows how far you can advance in life with hard work and the determination to succeed, regardless of where you're starting from.
Key Takeaway
It doesn't matter where you are starting from, as long as you have a plan and consistently apply yourself to achieving it.
---
10. The Aviator
The Aviator tells the story of legendary aviation tycoon Howard Hughes. The movie portrays the 2 sides to the man, his eccentric public persona as a director, businessman, and aviation pioneer and his tortured private life.
For leaders, the movie serves as a stark reminder that while hard work will take you far, balance is what's needed. You can't lead your company very well if you aren't in good health mentally and physically.
Key Takeaway
Leaders should strive for balance in their business and private lives to make sure they can remain consistent in the long run.
---
11. The Pursuit of Happyness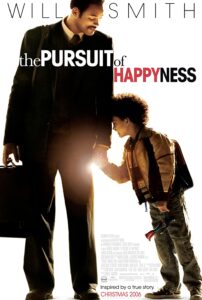 The Pursuit of Happyness is based on the true story of Chris Gardner, a down on his luck entrepreneur who finds himself homeless with his son in San Francisco. Through determination and the desire to succeed, he is able to land a job as a stockbroker and eventually open his own brokerage.
There are countless leadership lessons in the movie. But, perhaps the most obvious is persistence and dedication. With the right mindset and a can-do attitude, the real Chris Gardner proved that anything is possible.
Key Takeaway
No matter how hard your situation gets, dedication and a positive attitude are essential to moving forward and reaching your goals.
---
12. Coach Carter
Coach Carter is one of the best leadership movies and the true story of a controversial high school basketball coach, Ken Carter, who in 1999 benched his undefeated basketball team for poor academic performance.
What makes Carter's leadership skills so unique is his genuine desire to make a difference and his confidence that he will be able to.
Most of the team has low expectations for their lives, including their parents. But Carter truly believes that his students can aim higher and inspires them to become the best version of themselves.
Key Takeaway
True leaders can get results and push their team to be the best version of themselves in all aspects of their lives.
---
13. Hoosiers
Hoosiers is yet another basketball movie loosely based on the Milan High School basketball team that won the 1954 Indiana State Championship. The film is about an underdog coach with a troubled past who manages to get a town's high school basketball team to victory.
This heartwarming story of a coach and his team teaches us that every person has something valuable to contribute to an organization. It's never too late to start again, and ongoing development is the secret to success.
Key Takeaway
Failure should be taken in stride. The mark of a leader is someone who can get back up and try again for success.
---
14. Thirteen Days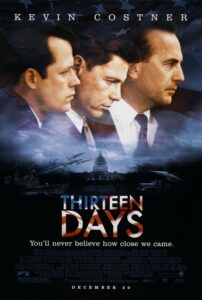 Thirteen Days is a dramatization of the events leading up to the Cuban Missile Crisis and then-President John F. Kennedy's response to the Soviet Union. During this tense time when the Cuban Missile Crisis was unfolding, President Kennedy and his advisors had to reach a deal to prevent a nuclear war.
The movie is a prime example of teamwork and shows how pivotal it is to collaborate well while under stress. It's easy to be a leader when things are going well, but managing a crisis can be challenging.
Key Takeaway
Real leaders can perform equally effectively during a crisis as they can when things are easy.
---
15. The Last Castle
The Last Castle is one of the best leadership movies. It follows Eugene Irwin, a disgraced general in prison for disobeying orders.
After gaining the trust of the other prisoners, he is able to lead a successful revolt against the tyrannical warden of the prison.
There are plenty of valuable lessons on leadership throughout this movie. But the one that stands out the most, and that many poor leaders forget, is that the best way to lead is by example.
Key Takeaway
If you want the respect of those in your organization, you need to be willing to lead by example and put in the same work.
---
16. Cool Runnings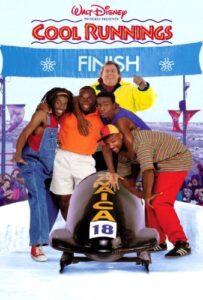 Cool Runnings is loosely based on the Jamaicans who competed in the 1988 Winter Olympic Games. The Jamaican Bobsled Team trained hard and developed their style to become a serious team, qualifying for the final round.
The movie is a prime example of what a leader can accomplish when they truly believe in their team spirit and motivate them to keep going in the face of adversity.
Key Takeaway
As a leader, you must have faith and confidence even when no one else believes in you or your team.
---
17. The Bridge On The River Kwai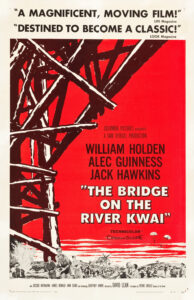 The Bridge on the River Kwai is one of the best leadership movies and the true story of two contrasting leadership models. The movie follows Colonel Nicholas, an English army officer imprisoned in a Japanese labor camp under the command of Colonel Saito.
While Nicholson employs a motivational style to rally his men around ideas of civility and mutual respect, Saito opts for brutal and authoritarian methods.
It is a valuable study of how different management approaches may yield markedly different results, with viewers left to examine and justify all leadership styles.
Key Takeaway
There is no one-size-fits-all approach to leadership. It's essential to learn the proper way to lead your team through conflict.
---
18. Apollo 13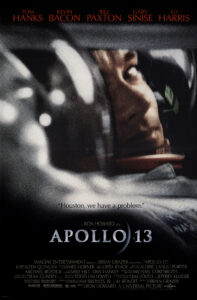 Apollo 13 is a movie that tells the story of America's fifth manned mission to the moon. During the Apollo 13 mission, an explosion caused the spacecraft to lose most of its air supply and electrical power. That resulted in NASA aborting the mission and struggling to bring the astronauts back safely.
Despite being separated by great distances, Apollo 13 shows the amazing things that can happen when everyone collaborates and tries to achieve a common goal.
Key Takeaway
Outstanding leadership has the power to transcend distance and other seemingly insurmountable obstacles.
---
19. Patton
Patton is an epic fictionalized account of the renowned General George Patton and his wartime activities and accomplishments during World War II. The film is an almost three-hour deep dive into one of the most controversial leaders during the war.
One thing the movie doesn't do is try and sugarcoat the World War II general's life. As much as he was respected, the film portrays his flaws, such as his lack of empathy or self-awareness.
Key Takeaway
Raw talent and ability can't make up for leadership skills such as empathy and big-picture awareness.
---
20. The Godfather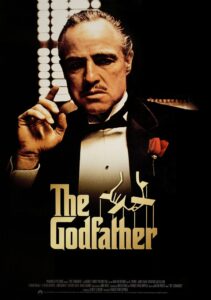 The Godfather is a classic in-depth examination of organized crime in New York during the 1940s. The film follows the fictional Corleone crime family and the transition of power from 1 generation to the next when a son returns from World War II and must help his family.
While the movie's theme is crime and vice, the movie's lessons are taken straight from leadership classics such as The Art of War or The Prince. The film is an oft-quoted ode to extraordinary leadership and strategic thinking that can lead an organization, good or bad, forward.
Key Takeaway
During even the most trying times, leaders must remain calm and keep their wits about them to make solid strategic decisions that advance their organization.
---
21. Remember The Titans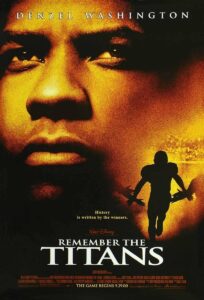 Remember the Titans is a true story of a newly hired African American coach and his high school football team during the early 1970s.
The leadership challenges in the film all feel very modern, whether it's the challenge for the head coach to unify the high school football team due to racial tension or the struggle for the assistant coach to accept being passed over for promotion to the top. Remember the Titans is an excellent exploration of how great leaders can unite and inspire others.
Key Takeaway
Great leaders can unite even when all odds are stacked against them.
---
22. Lawrence of Arabia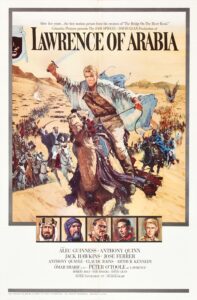 Lawrence of Arabia is the true story of Thomas Edward Lawrence, the English officer who successfully united and led the diverse, often warring Arab tribes during World War I to fight the Turks.
The almost four-hour epic movie provides an in-depth examination of the leadership style that led to Lawrence becoming so successful during the war.
Lawrence achieved his goals through persuasion and unification, even when others didn't believe in him or his team.
Key Takeaway
Great leaders are often the most persuasive and must be able to unify their team in any way possible.
---
23. Rocky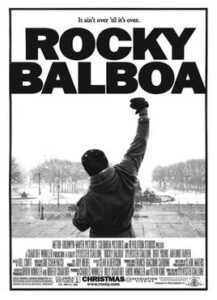 Rocky is the story of a small-time Philadelphia boxer who gets a rare chance to fight the world heavyweight champion in a match in which he strives to go the distance for his self-respect. The film was so inspirational that it sparked an entire franchise, for better or worse.
While Rocky isn't the most intelligent man nor the most gifted leader, he teaches one fundamental lesson to aspiring leaders: perseverance in the face of adversity.
Key Takeaway
If I can change and you can change, everybody can change.
---
24. Sully
Sully is one of the best leadership movies based on an incredible true story and follows pilot Chesley Sullenberger and his miraculous landing of an Airbus A320 in the Hudson River in New York.
The flight labeled "the miracle on the Hudson" earned Sullenberger the reputation of a calm and collected leader able to think under pressure.
Sometimes, in a leadership role, you are thrust into situations where you have to react quickly or face dire and even fatal consequences. Sully provides an example of handling those situations with a calm and cool head.
Key Takeaway
As a leader, you may find yourself in situations where people's careers or lives are on the line. It's moments like these where you need to stay calm and execute.
---
25. Crimson Tide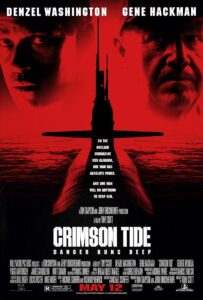 Crimson Tide is the story of a young First Officer on a U.S. nuclear submarine. When the submarine captain becomes trigger-happy, the first officer must rally the other men to prevent his superior from making a fatal mistake.
From a leadership perspective, conducting a mutiny and overthrowing your superior may not seem like leadership qualities, Crimson Tide is about doing what is right.
On occasion, leaders may be asked to make unethical or even criminal decisions. The mark of a good leader is someone who can push back and remain just.
Key Takeaway
Good leadership sometimes means knowing when the orders you've been given are wrong and being able to say no in the face of adversity.
---
26. Locke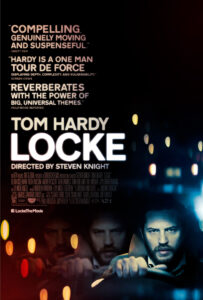 Locke is the story of a family man and successful construction manager on the eve of the biggest challenge of his career. Along with being a cinematically unique film, Locke is a superb character examination of a leader having to face the consequences of their mistakes.
The main character of Locke does a fantastic job of illustrating that, as a leader, you will make mistakes in your personal and professional life and these are all valuable lessons.
What differentiates inept or corrupt leaders is how you own up to those mistakes regardless of how uncomfortable the consequences will be for yourself.
Key Takeaway
Leaders make mistakes. However, great leaders own up to them and face the consequences in stride.
---
27. Glory
Glory is a movie about the 54th Massachusetts Volunteer Infantry Regiment, the Union Army's first black regiment that fought in the American Civil War.
Despite not having a secure future, the regiment performs heroic acts. The movie is a case study on building a winning team when the odds are stacked against you and how to unite in the face of adversity set in a Civil War backdrop.
Key Takeaway
Those in a leadership role must listen to the needs of their subordinates and create unity among the ranks.
---
28. Lean On Me
Lean On Me is one of the best leadership movies that depicts a high school torn apart by gangs, drugs, poverty, and depression. Joe Clark, played by Morgan Freeman, is the principal brought in to turn things around.
Freeman does an outstanding job of playing a character who demonstrates that self-sacrifice and passion can profoundly impact the people you're leading and help correct course when everything seems lost.
Key Takeaway
Solid leadership requires passion and the ability to sacrifice for the betterment of your team.
---
29. Wall Street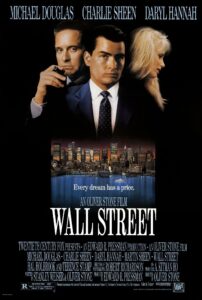 Wall Street follows young and ambitious stockbroker Bud Fox seeking the mentorship of a ruthless and unsparing corporate raider, Gordon Gekko.
Bud learns the hard way to be careful what you wish for as he increasingly becomes involved in illegal and underhanded schemes that negatively affect others.
It's easy to say what you would and wouldn't do in a hypothetical situation. However, what about when there is real money on the line? As a leader, you may come across these situations, but having solid principles will never steer you wrong.
Key Takeaway
You need principles to guide you through potentially tempting situations and keep you from straying on the wrong path.
---
30. Captain Phillips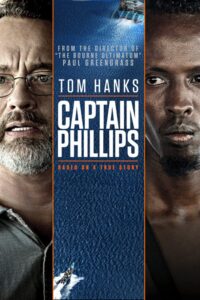 Captain Phillips tells the true story of a United States container ship, the Maersk Alabama, seized by pirates off the coast of Somalia. The film follows the ship's captain, kidnapped and held for ransom by the pirates.
The movie is based on the true story of a hijacking in 2009. One of the things that stood out in the film is the captain following protocol and his insistence to his crew that they are ready for such situations.
Key Takeaway
As a strong leader, it is your responsibility to make sure your team is ready for the worst and to prioritize their safety.
---
31. Any Given Sunday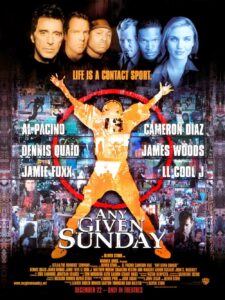 Any Given Sunday is a football movie that follows a football team led by an aging coach and quarterback coming off multiple losing seasons after being on top.
The film captures the high-stakes world of professional sports and the ups and downs that come with it.
Key themes throughout the movie are team spirit, unity, and how hard it is for a team that is out of sync to perform. It's critical for a leader, whether leading a team large or small, to motivate and inspire their team to ensure victory.
Key Takeaway
It's your responsibility as a leader to keep your team unified to ensure the best performance out of everyone.
Final Thoughts On The Best Leadership Movies
While so many more films can make the list of best leadership movies, this is a solid collection to get you motivated and learn a few leadership lessons.
The characters in these movies are incredibly varied, and the stories span various genres. However, each does an excellent job of conveying a different lesson about leadership, both positive and negative.
Using the key takeaways from these films, you can begin implementing leadership lessons in your own life that help you overcome adversity and push your team to new heights, like many of the characters in these films.
Or maybe you would like to start your own program? Take a look at our list of ideas for leadership program names to get some ideas.
Looking for more leadership inspiration? You may also be interested in our list of the best business podcasts.
Want to learn step-by-step how I built my Niche Site Empire up to a full-time income?
Yes! I Love to Learn
Learn How I Built My Niche Site Empire to a Full-time Income
How to Pick the Right Keywords at the START, and avoid the losers
How to Scale and Outsource 90% of the Work, Allowing Your Empire to GROW Without You
How to Build a Site That Gets REAL TRAFFIC FROM GOOGLE (every. single. day.)
Subscribe to the Niche Pursuits Newsletter delivered with value 3X per week