Marketing for News Sites: 20+ Ways To Grow Your Traffic & Brand
When you buy something through one of the links on our site, we may earn an affiliate commission.
Learning the best practices on marketing for news sites is a skill that can produce incredible benefits.
Think about it.
You could create the next big news website online if you learn and carry out proven strategies to grow your news site.
Yes, it takes patience and hard work, but if you're willing, determined, and dedicated, who's to say that your news website won't take off and become a popular website (especially if you follow SEO for news sites best practices)?
Look at Perez Hilton and Huffpost — these websites started with a simple idea to share news regularly, and now they have millions of monthly views and earnings to match.
So in this article, I'm going to provide you with 20 proven methods to help you market and grow your news website.
Let's do a marketing dive into what you can do.
Digital Marketer in a rush?
You can flesh out your initial ideas with the help of the AI writing assistant Jasper. It's the industry standard tool and is used by massive companies to pump out content at a fraction of the previous cost.
Try Jasper With 10,000 Words Free
What Exactly Is A News Website?
A news website will feature stories, gossip, and breaking news. You have news sites like CNN that cover a wide range of topics related to all major news. On the other hand, you have websites that specialize in a specific aspect of the news like sports, fashion, or celebrity news.
For us, we like of these ideas:
Digital Marketing news (covering all digital marketing news and industry trends and moves)
Social media news (focusing on digital strategy and highlighting marketing industry news trends to help social media marketers)
Search engine marketing (covering all things search engine optimization like Search Engine Journal)
The latest on Video Marketing technology
These topics covering the latest digital marketing news would interest a marketing professional and help them carry out their digital strategy via the latest marketing news.
And it can be easy as keeping an eye on which topics are getting the most attention and engagement with social media marketing.
Foundations of Inbound Marketing for News Sites
Before we get into the main promotion methods, it's essential to set the right foundation for a news website if you want it to stand a better chance of achieving success. This way, you won't need to rely on online advertising and paid media (or get distracted by the latest trends) to get traffic.
Let's take a look at them.
Branding
When starting your marketing for news sites, you should pay attention to the website's branding.
Consider the following:
Company Logo & Slogan: Create a logo and slogan that matches your aim for the website. Also, choose a color scheme throughout the site. Sticking to specific colors will help your readers become familiar with your branding.
Website Tone: Are you a formal or informal news site? Decide early on for the tone of your site.
Target Audience: Who are you trying to target? Teenagers, entrepreneurs, men, women? Having a target audience is a solid foundation for any website, and if it's more than one audience — create personas.
Be sure to check out our list of news name ideas - this is a great source of inspiration!
Know Your Analytics
There's never been a better time in the digital marketing industry to understand your audience and what they want.
Consider Google Analytics or similar sites like Hubspot to see which marketing content is performing the best and get information on returning visitors, bounce rate, and various other details like what device they are using to view your content as well as much more.
Invest In The Right Tools and Software
You will need to decide on a platform to use for your website. For example, will you use WordPress, HTML, Joomla, or something else?
If you're using WordPress for your news site, you will want to get the perfect theme. You can search for news websites online and find out which WordPress theme they are using to get some ideas. Alternatively, take a look at these WordPress themes for beginners.
In addition to the above, you should also make sure you have a good, reliable, and fast web host. A fast-loading website is essential for news websites, so consider hosting companies like Bluehost, WP Engine, and Bigscoots — these are hosting companies that can grow with your needs.
Finally, you will want an autoresponder to keep your readers up to date with the latest news — Convert Kit or SendInBlue are two popular options to consider.
Build A Community Feeling
The final foundation is to create a community. Marketing for news sites can work on auto-pilot if you make readers feel like they're part of the website. Ask them questions, create quizzes, and run competitions.
A community feel will provide a better user experience for your readers and will help with growing your website over time.
20 Proven Methods To Grow Your News Website Traffic
With the foundations out of the way, let's move on to the proven methods that will help you to grow your website traffic.
These methods will benefit a news website, so try to use as many as you possibly can.
Marketing for News Sites Requires You to Niche Down
Targeting a broad audience with your website is tempting, but niching down and targeting a specific area is the best strategy. For example, start by targeting a particular topic like sports.
Alternatively, you could create a celebrity news website or a website focused on a specific state or city.
Niching down will help you build your news sites faster and give you a greater chance of success.
Keyword Research
You should use the best keywords in your content because it will help you to get more organic traffic from the search engines.
When starting, it's an excellent strategy to target long-tail keywords that are easier to rank. Over time, you can target broader keywords, but you need to first fill your website with articles and keywords that are easy to rank.
Keyword tools like RankIQ, SEMrush, Moz, Long tail Pro, and Ubersuggest, are worth a second look. These tools will help you find keywords and related words to grow your site organically.
Quality Content
Quality content is the bare minimum for writing on news websites. Your content should be perfect and address what the article's title says.
If you can't write good content, you'll have to outsource and pay someone to do it for you.
The content you produce will make or break your website. If you have rubbish content, your news website will fail — read that last sentence again. It's so important!
And you may not realize yet but the biggest news publishers on the planet are taking advantage of AI writers like Jasper to speed up their output. So why don't you?
You can try Jasper with 10,000 free words with the button below. You'll probably be surprised with the results.
Get 10,000 Words Free Here
Outreach To Influencers
Building a blog is no walk in the park, and you need to get off your website and reach out to others. If you don't, it will take longer to gain momentum.
Lets say you want to grow digital marketing news sites - you have two options:
Pay influencers in the marketing industry for instance to share your content (especially when getting started). If you write an article that you're proud as punch about, or you have the inside scoop on something, pay an influencer to share the content with their many social followers.
Contact your friends, colleagues, and family members and ask them to share your article.
The aim is to gain a stampede of visitors to your content, and getting those with a big following to share your link is a great way to boost your search marketing efforts. You may even end up being referenced in a popular publication like the Search Engine Journal.
Oh, and don't forget to share the link yourself!
Backlinks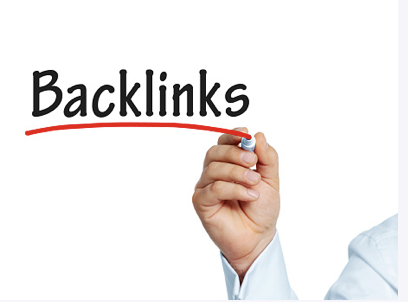 Unless you've been living under a rock for the past twenty years, you'll know that backlinks are still a huge factor in getting your website to rank higher in search engines.
The more backlinks you have, the better (especially if they're from high-domain authority websites).
Search marketers use websites like Ahrefs and Semrush to see which backlinks competitors are using. This way you can see the URLs linking back to them and reach out yourself to get a backlink.
Another way to get backlinks is to produce quality content (get other tips for building high-quality backlinks here). People will start to find your content and link back to it over time if your content is good.
Social Media Marketing For News Sites
Social media marketing is a great way to share your content, and hopefully, get your content shared and liked.
Share your features articles on social media platforms like Facebook, Twitter, and LinkedIn. If you can produce infographics or you have good images, share them on Pinterest and Instagram.
The aim of social media is to get your followers to like and share the content with their followers. If you create a good article or share breaking news, there's a good chance that you will get lots of views and maybe even go viral.
Sidenote: Any social media marketer will recommend to put social media icons at the end of each article on your website. Doing so will make it easy for your readers to share the content.
Email Marketing
Email is still a great way to get traffic to your website. If you don't already, you need to do everything you can to get your readers on your email list.
Offer a free incentive and place your opt-in forms in high-visibility areas on your website.
I mentioned email autoresponders in the foundation section because it's crucial to your success. For example, when you publish an article, you should also email your list telling them that it has gone live.
Give them a brief teaser about the article and then link to the content — and don't forget to ask them to share the article with their social followers!
Your email list is traffic on tap; the more subscribers you can get, the more traffic you receive.
Offline Marketing for News Sites
Offline marketing skills gets overlooked because people think it's not worth the hassle. Fortunately, this couldn't be further from the truth.
You need to get off your website and do what it takes to get the word out about your new venture.
Below is a brief list of offline tactics you could use:
Business cards and flyers (Hand these out to as many people as you can.)
Direct mail (Use a direct mail company and send out a mailing pack press release explaining what your new news website is about and offer an incentive on your new website.)
Community events (Talk at events and let the public know what you are doing.)
Print advertising (Get your website up on the billboards in popular places.)
Radio (Contact the local radio stations and tell them about your new website.)
Build A Team Of Reporters (Writers)
If you're serious about your news website, you will want to create a team of reporters who can write and report on the latest news.
Find freelance journalists for hire and put together a small team of writers ready to work on your website.
Get Featured On Google News
If you can get your content featured on Google News, you can quickly find your website traffic numbers spiking. Getting featured will also help you to gain authority.
The good news is that you no longer have to submit your website to Google News (although you still can.) They will find your site and content if you adhere to the following criteria:
Guest Blogging
Guest blogging is a great way to drive traffic to your website. Write guest posts on high-traffic websites and link back to your news site in the author bio.
Podcasts On News & Entertainment
Try to get interviews on podcasts. Then, you will be able to talk about your new news website and even offer a special offer for readers of the podcast.
News Advertising
Advertising is an excellent way to build a following for your website if you can afford the costs. Facebook Ads, Google Ads, Banner Ads, and LinkedIn Ads are a few to consider.
Live News Video Streaming
Start a YouTube channel, and post daily video broadcasts at a set time. You can highlight the day's news and link to the stories on your website.
Twitter Spaces
Twitter has added a new feature called Twitter Spaces. You can start a space where people can listen in to hear what you have to say. The great thing about 'Spaces' is that the listeners can also interact with you, making it like a debating platform. This is a great and contagious form of social marketing content all digital marketers and attraction marketers can try.
You can start a Spaces conversation about a news story and provide links to your website.
Don't just share the news that you discover. You should also share breaking news from other websites.
Follow as many related news accounts as you can, and set up notifications for when they post a story — as soon as you get them, post it to your social platforms with an attribute to the source.
Be Controversial
Try to look for stories in the news that are popular and write your take on them. Then, instead of following what everyone else is saying, try to look for angles and disagree with the majority.
Doing this will make you stand out and, in return, can produce some good traffic to your website. People appreciate news sources that don't follow the crowd and see them as more trustworthy.
Just make sure your angle on a story can stand up.
Pay For News Stories
Offer to pay your readers money if they share a story worth reading on your website. Have a section in the website menu that says 'money paid for your stories,' and write the guidelines required.
You will find some good content that could become popular.
Rich Snippets For Articles
Rich snippets you win with one of the best rich snippet WordPress plugins will help the search engines to understand the type of content you're producing. They will also make your listings more visually appealing in the search rankings, resulting in more clicks.
This rich snippet article will show you the different snippets to use and how to add them to your website.
Be Open To Ideas
Always be willing and open to listen to your audience about changes and ideas to your website. Send an email and social media post to all your followers and subscribers every six months, asking them about any changes or content they would like to see.
On-Page SEO
The final method is SEO (search engine optimization) for all your content. I have already touched on a few SEO tactics such as quality content, rich snippets, backlinks, and Google News, but you should also make sure that your content is SEO-ready.
If you're using WordPress, install a plugin like Rank Math. If you're not using WordPress, take a look at this interview with SEO expert Kyle Roof.
Get Started marketing Your news sites Today
Now you know how to grow a news website.
You have 20 proven methods that you can get started with today. All of the methods will drive traffic to your website, and if you capture that traffic on your email list, you'll have traffic on tap whenever you need it.
Growing a news site isn't a quick fix; it takes time, but the results will start to show as long as you keep plugging away and making intelligent decisions.
Go out there and do it.
Want to learn step-by-step how I built my Niche Site Empire up to a full-time income?
Yes! I Love to Learn
Learn How I Built My Niche Site Empire to a Full-time Income
How to Pick the Right Keywords at the START, and avoid the losers
How to Scale and Outsource 90% of the Work, Allowing Your Empire to GROW Without You
How to Build a Site That Gets REAL TRAFFIC FROM GOOGLE (every. single. day.)
Subscribe to the Niche Pursuits Newsletter delivered with value 3X per week