How You Can Use Attraction Marketing: 8 Tips To Help You Make More Money Online
When you buy something through one of the links on our site, we may earn an affiliate commission.
In today's digital age, making money online has become more accessible than ever before. However, with so much competition out there, it can be challenging to stand out and attract customers to your online business. That's where attraction marketing comes in.
Attraction marketing is a powerful strategy that can help you draw in your ideal audience and convert them into paying customers. In this article, we'll explore what attraction marketing is, why it's important, and, most importantly, how you can use it to make more money online.
Whether you're a seasoned digital marketer or just starting out, the tips and techniques we'll cover will help you take your business to the next level.
So, let's dive in and learn how to use attraction marketing to supercharge your online income!
What is Attraction Marketing?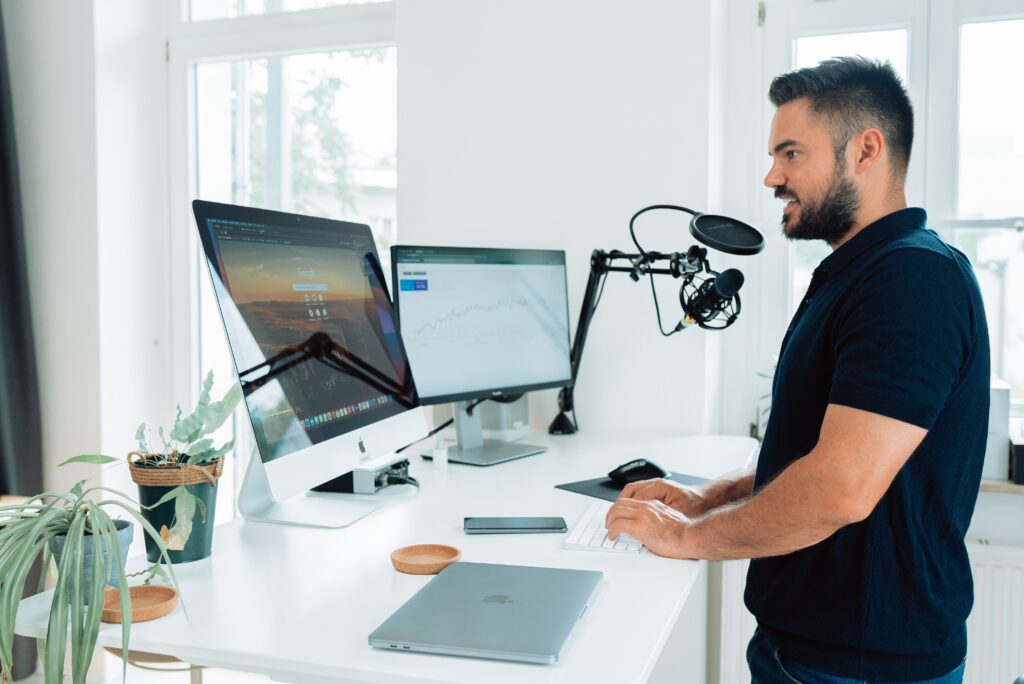 Attraction marketing is a marketing strategy where you attract potential leads and customers to you with various types of content. This network marketing strategy heavily relies on the "know, like, and trust" factors associated with leading a prospect to a sale.
People are much more likely to buy from a person or company they know, like, and trust. Attraction marketing strategies build trust and credibility with prospects through valuable content that aims to build relationships first and sell later.
The idea behind attraction marketing is to position yourself or your brand as an authority in your industry, providing valuable information and resources that potential customers will find useful. By doing so, you can attract a larger audience to your business and build a following of loyal customers.
How Attraction Marketing Works
Attraction marketing messages should focus on providing value to potential customers or clients rather than directly selling to them. By building trust and credibility through valuable content and resources, you know how to attract customers and can build a larger audience to become loyal customers.
The attraction marketing formula typically involves creating content such as blog posts, videos, or social media posts that provide helpful tips and advice related to your industry. By sharing this content with your target audience, you can demonstrate your expertise and build trust with potential customers.
The strategy works incredibly well to build a personal brand and grow a following. This is the type of marketing strategy used by influencers - their audience is attracted to them because of their lifestyle or skill, and over time they grow to know, like, and trust them. This makes making sales much easier, whether you're an affiliate or have your own products.
Attraction Marketing Tips to Help You Make More Money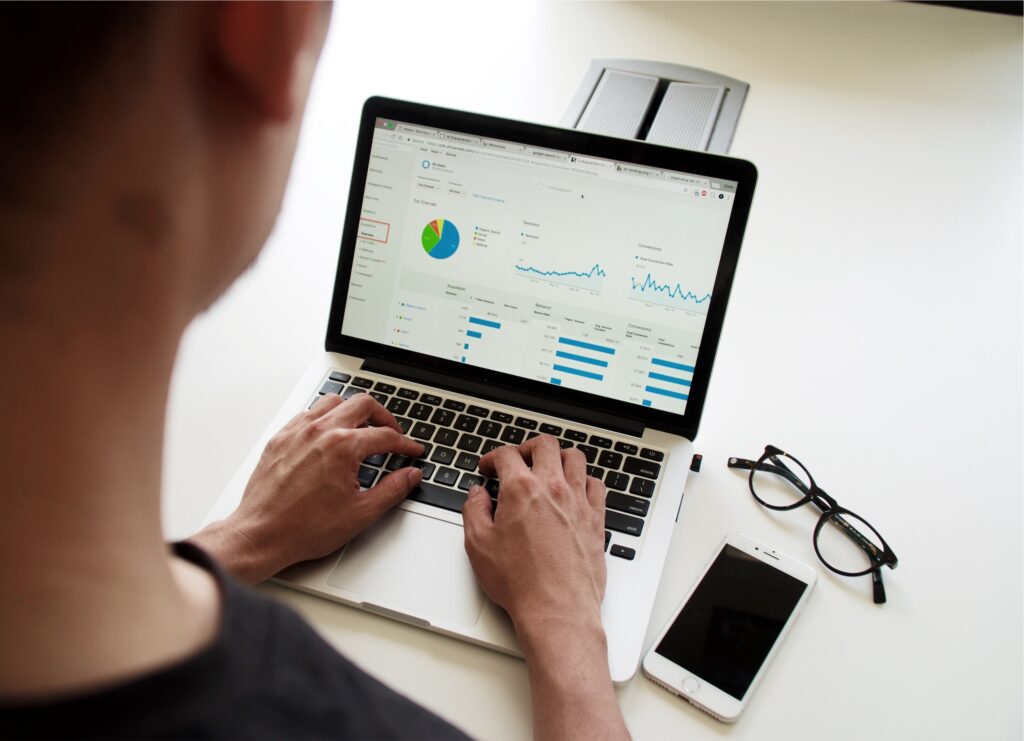 Using an attraction marketing strategy is one of the best ways to make more money online - whether you're running an online business or just starting a side hustle.
Attraction marketing is a form of inbound marketing - meaning customers come to you instead of you having to go out and get them. This method can be totally organic, too, meaning you don't have to spend money on paid ads if you don't have the budget.
Here's how to make the most out of this strategy to make extra money online.
1. Get to Know Your Audience
If you're running any kind of business or selling or promoting any kind of product online, the very first thing you should do is get to know your audience.
If you're an affiliate marketer recommending products and services for sale from other companies, reverse engineer the product to identify exactly who would benefit most from it.
What pain points does the product or service solve? What kinds of people are experiencing those pain points or problems?
Getting to know your target audience will help you appeal to them directly. Once you understand their pain points, struggles, and desires, you can create compelling content that inspires them to take action.
2. Choose the Right Marketing Channel
The right marketing channel for you is whatever platform your target audience spends most of their time on. And with so many social media platforms to choose from, it's possible that they're on multiple platforms.
These days, video is the king of organic content. However, that doesn't mean that written content won't reach the right people, too; it just might take a little bit longer.
If you want to build your following and start making sales as fast as humanly possible, consider using short-form and long-form videos in your marketing strategy. Post your videos to TikTok, Instagram and Facebook Reels, YouTube and YouTube Shorts, and Pinterest. You can also repurpose your longer-form video content into a podcast. In a way, you can be everywhere at once.
A holistic marketing strategy combining short-form, long-form, and written content is the best way to go in the long run. But if you want to gain traction fast, start with video.
3. Create Impactful and Intriguing Content
The best way to grow an audience with attraction marketing is to create content that intrigues your target audience, inspires them, and also speaks directly to their pain points.
Most of your content should be value-based to establish your authority and expertise. While growing your audience and platform, your main strategy should be to give as much value as possible - you can ask for the sale later.
And don't think too hard about creating different kinds of content for every platform: start with the platform you're best at. For example, if blogging is where you're most comfortable, write an article and repurpose it into videos and audio to distribute elsewhere.
Aside from creating content that speaks directly to the pain points of your target audience, sharing your personality and being relatable is one of the best ways to attract new followers, leads, and customers fast.
Share bits and pieces of your personal life and work your personal story into your content. This will make your content even more compelling.
Your audience will feel like they can actually connect with you on a human level when you stop trying to make everything perfect, professional, and polished and incorporate some of your real life into your content.
5. Gather and Nurture Leads
No matter how or where you're focusing your marketing efforts, you should be gathering and nurturing leads with email marketing. Growing an email list is essential to success in any kind of online business.
Create a lead magnet related to the product you are selling or promoting that also closely ties in with your target audience's problem and give it away for free in exchange for their email address.
Nurture your email subscribers by sending out daily or weekly emails providing more value, showcasing your best content, sharing your own stories that relate to the industry, etc.
There's a saying that goes, "the money is in the list," and with attraction marketing, most of your sales will likely be coming from subscribers on your email list once you have solidified the "know, like, and trust" factor.
6. Be Consistent
The most important step of an attraction marketing campaign or strategy is consistency. This doesn't mean every day for one week or one month… This method requires long-term consistency.
It can be hard to stay consistent in the beginning when you have 0-10 followers and no results… But consistency is the key to seeing results.
Use the slow time in the beginning, to refine your message, get comfortable with sharing your stories, and find what types of content resonate best with your target audience.
7. Create Emotional Connections
Creating emotional connections with your target audience will help build their trust, and that will establish you as an authority in your field.
Connect with your audience on an emotional level by sharing vulnerable details about yourself, your business, or how you got to where you are now.
If you can connect with your audience on an emotional level by appealing to the pain points they are currently having, you will be successful.
8. Utilize Storytelling
"Facts tell, stories sell." This is true when it comes to making sales, and it's also true when it comes to building a following - i.e., selling "yourself."
Learn how to use storytelling in your marketing to create compelling content that you can use for a variety of purposes. Whether it's to show how the product can change someone's life or to help them overcome objections, storytelling is one of the most powerful marketing techniques there is.
Attraction Marketing Examples
There are many different ways of doing attraction marketing. This strategy can be employed by brands and businesses, but, as mentioned above, it works incredibly well for building a personal brand.
Authority Websites
Authority websites are a great example of attraction marketing. These websites create content around a specific niche that solves user problems and offers solutions that help the customer and earn the creator money.
Here are some examples of profitable authority websites:
Learn how to create your own authority niche website with the Authority Site System (TASS)! It'll show you step by step how to go from zero to hero and build a real and lasting online business from the comfort of your home - or wherever life takes you!
Influencers
Influencers use attraction marketing as a way to naturally draw in and engage their followers instead of using pushy tactics to sell products or services.
They use various attraction marketing techniques like creating informative and entertaining content, sharing personal stories and experiences, offering advice and tips, and engaging with their followers in comments and DMs.
This marketing strategy allows influencers to build strong relationships with their followers, leading to increased engagement and sales for themselves and the brands they partner with.
Conclusion
To wrap it all up, an attraction marketing strategy can be a total game-changer for your online business or personal brand.
The key things to focus on are:
Providing value over selling.
Consistency.
Being authentic.
Utilize storytelling, and don't be afraid to be vulnerable.
Using these techniques will help you build a following of loyal followers, subscribers, and, eventually, paying customers.
Want to learn step-by-step how I built my Niche Site Empire up to a full-time income?
Yes! I Love to Learn
Learn How I Built My Niche Site Empire to a Full-time Income
How to Pick the Right Keywords at the START, and avoid the losers
How to Scale and Outsource 90% of the Work, Allowing Your Empire to GROW Without You
How to Build a Site That Gets REAL TRAFFIC FROM GOOGLE (every. single. day.)
Subscribe to the Niche Pursuits Newsletter delivered with value 3X per week