Design Pickle Review: An In-Depth Look at Unlimited Graphic Design Services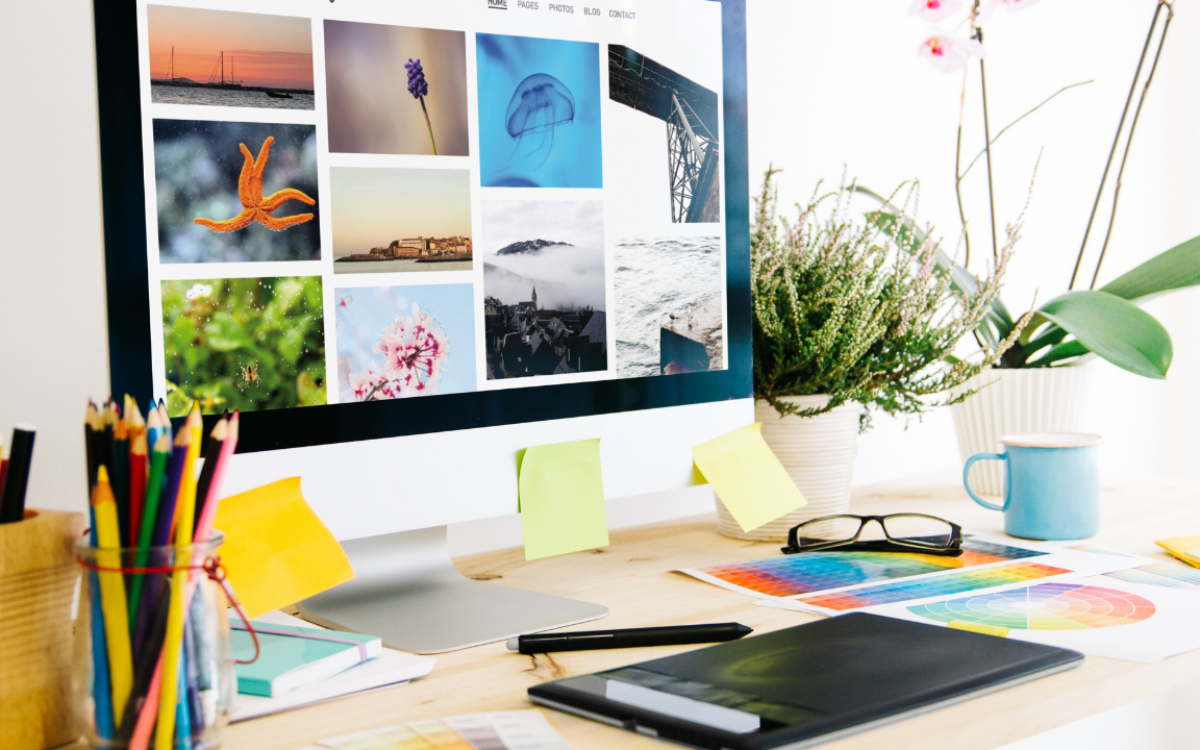 When you buy something through one of the links on our site, we may earn an affiliate commission.
What do you do if you want a nice looking blog header image or infographic? In this Design Pickle review, I'll cover one possible solution.
Do you want:
A new logo?
A physical product design?
Graphics for your kid's birthday party?
A PDF to look professional designed?
An ad designed?
A presentation design?
Sales page graphics?
Landing pages?
T-shirt graphic designs?
Well, all of these things and more are jobs that Design Pickle has done for me. So, you could try to do it all yourself with an Adobe program or Canva, or you could go out and post a job for a graphic designer each time you have a little graphic design work needed done.
Or… you could get it all done in one place! Oh, and it's "unlimited" (more on this later) designs for one flat monthly rate.
Keep reading to find out what I like, what I don't like, and what I've learned over the past year as I've used Design Pickle for my graphic design needs.
In a nutshell, I highly recommend Design Pickle. You should check it out right here.
Design Pickle Review
Before we dive into my in-depth thoughts let me give a quick overview of the platform.
What is Design Pickle?
Design Pickle is an all-in-one graphic design service for one flat monthly fee. You can get unlimited graphic designs with unlimited revisions for $399/month.
Alright, but what does "unlimited" really mean? On the design pickle website it says, "unlimited designs", "unlimited revisions", "unlimited brands". All of those things are true. However, I want you to go in with a clear understanding of what that really means for Design Pickle designers.
Sure, you can submit unlimited design requests and have unlimited brands and editable files to complete, but it doesn't mean you will GET unlimited actual designs done each month. If I submit requests for 1 million jobs in a month, I shouldn't expect to get 1 million unique graphic design jobs done in a month for only $399. That's crazy talk.
It works because you have essentially one graphic designer assigned to your Design Pickle account. That dedicated designer also works on a couple of other accounts (they'll likely work with other clients as well).
Basically, some of your jobs will get completed slower or faster depending on how busy they are. But what I've found is that I can usually expect 2 or 3 graphic design jobs to be completed a day.
This also depends on the complexity. Simple jobs will get more done, more complex jobs will take longer.
Is the Design Pickle Cost Worth It?
If you are like me, you really want to know what the bottom line is. Will you be paying more or less with Design Pickle? Would it make more sense to just hire a graphic designer for one-off jobs or use someone from the Design Pickle team?
You will have to think through the calculation for your business because you may have more or less complex jobs that you will typically request.
Here's my thought process:
To get a really professional blog header image done, it would cost me anywhere from $10 to $100. Only crazy people would spend over $50 though.
I think $10 to $30 is a safe guess for how much a typical graphic designer would charge for a custom illustration. If you were to hire a freelance graphic designer for a logo, you can get something in the $30 to $50 range, and that's considered really cheap.
A US based graphic design firm would charge $800 or more. Sorry for throwing you under the bus, US folks…
I figure I can get at least 2 jobs done a day. So, 2 jobs x $20 (and this could be on the low end) is $40 a day, or $1200 a month.
So, yes…my calculations show that if you use Design Pickle enough, it's definitely worth the cost.
A Couple More Benefits of Design Pickle
However, another huge benefit is the ease of use. Not only is the platform super user friendly, but my designer has gotten used to my preferred style for custom illustrations, so ordering jobs is SUPER quick.
For example, I might say, "I want another blog header for Niche Pursuits that says, "5 Reasons Why Niche Pursuits is the Best Blog on Planet Earth"." (All 5 reasons would be very true of course).
That would be it. If I went to Upwork, I'd have to describe the job in detail, wade through applicants, hope they understand my brand, etc. It would be a little more time-consuming than just using Design Pickle.
I think it's also worth mentioning that design pickle has access to stock images or other stock graphics that they can use. This means you don't have to pay for or provide any stock photos on your own.
For example, let's say I wanted a professional image with a text layover of a happy couple sitting on a bench. I would just tell them to go find a stock image of a happy couple sitting on a bench and to add these certain words.
I don't pay for the stock photo; Design Pickle already has it.
Design Pickle Review: Examples
As mentioned, I've been using Design Pickle now for about a year. I've had them create graphics for several of my businesses during that time. I want to provide a few examples below:
Logos
I've used Design Pickle to create a few logos for me. For example, below is the logo for my new AMZ Image plugin, thanks to Design Pickle.
Sales Page Graphics
Product Design and Graphics
I've used Design Pickle a number of times to take my raw Amazon product images and make them look nice. This might be added graphics and descriptions to the images to callout features. Or it might be to just enhance the photos in some way.
You can also use Design Pickle to do ebook covers, software boxes, and more. Here's a recent example of a product image for my WordPress Plugin.
Facebook Ads
We use design pickle all the time to design nice looking Facebook ads for us.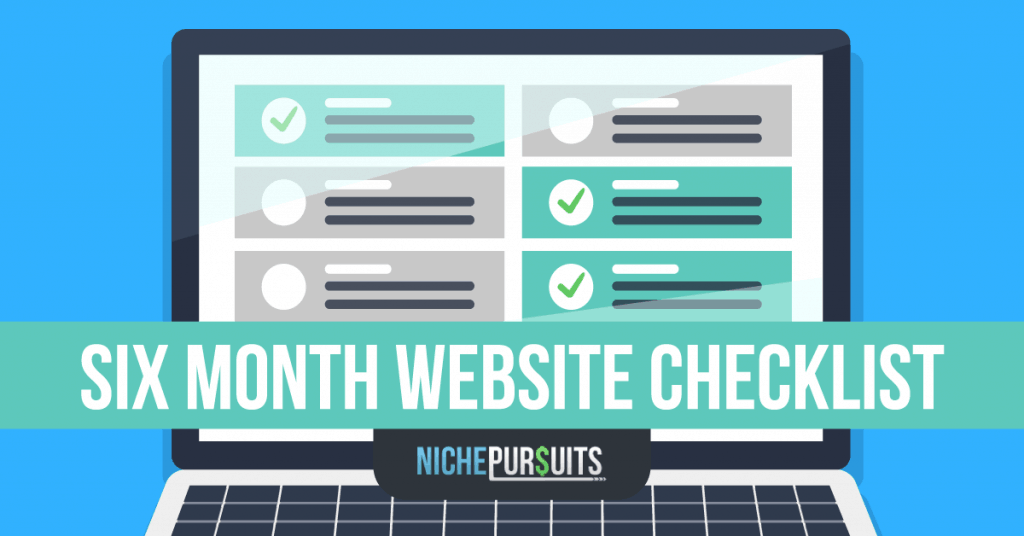 Printables with Graphics
Yes, this is for my Mom blog. The possibilities are endless with printables. If you can dream it up, Design Pickle can help design it.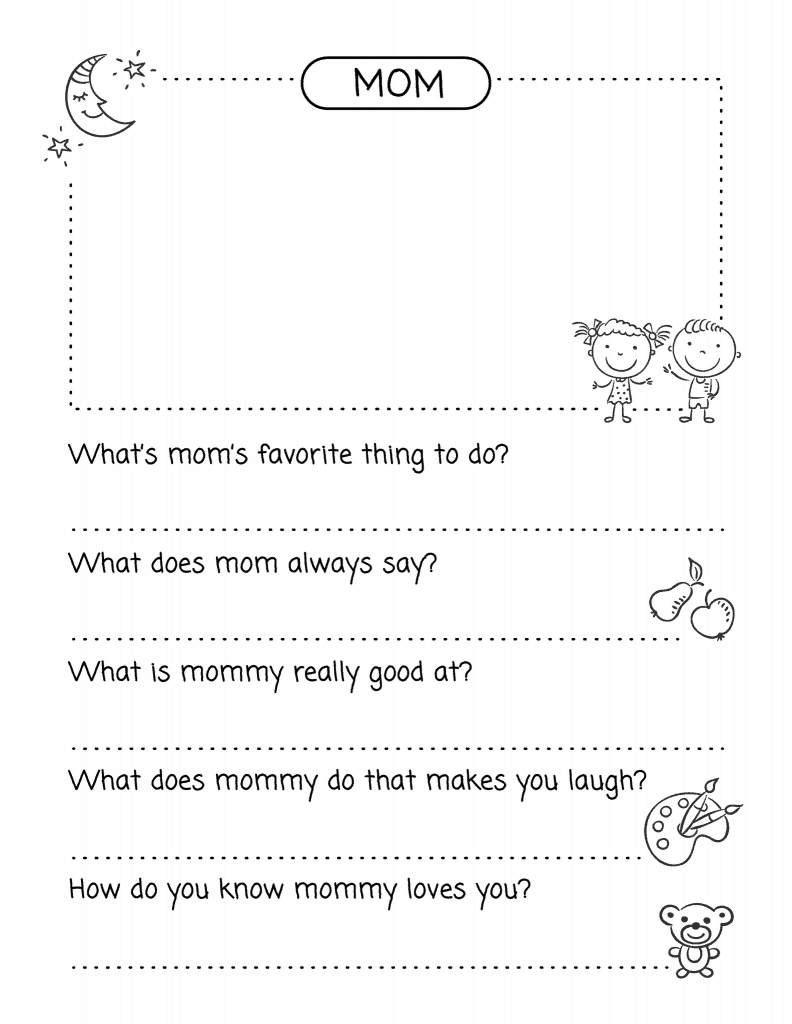 Blog Images
I use the services at Design Pickle all the time for blog header images. This is a great way to spruce up a blog post to make it look professional, which in turn helps readers stick around longer. And we all know that time on site can actually help your site rank better in Google. So, does Design Pickle help your site rank better in Google?
Here's some quick examples of just a few blog header images I've had done for NichePursuits.com. We've done a ton of these types of images for our other sites as well.
PowerPoint or Google Slide Presentations
I've used their service to help make my presentations look professional on a number of occasions. Here's just once slide example.
Sales Videos, PDFs, and more
I've used a ton of graphics in my sales videos and PDFs. If you wanted to write an ebook and sell it online, you can really increase the perceived value of that PDF book by having Design Pickle go through and make it look great for you.
I've done this several times now.
I've also had Design Pickle do a few product designs for me. Yep, physical product designs. Basically, I'll have the idea for the product and they will whip up a visual prototype for me that I can send to a manufacturer to help explain what I'm looking to do.
Who Is Design Pickle Best For?
I've had great experiences with Design Pickle, but it's not for everyone and there are a lot of good Design Pickle alternatives out there. Below I discuss some common situations and judge whether Design Pickle is best for people in these situations.
New Or Inexperienced Niche Site Builders
If you're just starting, I wouldn't recommend investing the extra money in Design Pickle. I'd spend your available capital investing in content or the best keyword research tools for your situation.
For my Niche Site Project 4, the content was my biggest expense by a long shot. But it allowed me to break $1,200 in earnings in less than 10 months. So I think it was a good investment.
As a new site builder, I'd recommend saving your money until you've learned the ropes. Almost no one has a success story their first time around. Keep working at it, and once you see some success, you can consider Design Pickle.
Experienced Site Builders
I'm putting you in this group if your site is making over $1,000 per month.
If you're an experienced site builder or owner, you've got a bit of disposable income you can play with. Design is often a "soft" investment. It can be hard to track the ROI of better featured images.
But there are ways to make sure that you know your return on investment to the dollar.
I think that niche site owners can get an outsized ROI by getting Design Pickle to produce designs related to outreach. This could be infographics for linkbuilding, pictures for Pinterest, or whatever else you might think of. This will allow you to know your ROI better (this infographic received 8 links, this got pinned to 11 different boards, etc.).
If you have money that you can spend on design and are doing outreach, I think Design Pickle could offer a lot for you. If you aren't at that stage or are just now getting past the $1,000 per month mark, I'd say invest elsewhere.
Agencies
I use the term "agency" as a bit of a catch-all. This could be an SEO agency, a content agency, whatever.
I like Design Pickle for this group because it's so flexible. Their rule of thumb is that if you can describe it in an email, they will give it a go.
This is super helpful for SEO outreach, link building, and content production. You could design custom-featured images for all your clients. You could make a website header that converts better. You could put rocket fuel on your link building efforts.
Design Pickle allows you to do all of this at a very reasonable price. I don't have any hesitation recommending it for agency owners if you think it could help your agency.
(some agencies, like a graphic design agency, shouldn't need Design Pickle)
Design Pickle Review: Verdict
The possibilities really are much more than I could cover in this one blog post. For any one project that you might be doing that could possibly require graphic design, you can use the company Design Pickle for that.
You have to decide if Design Pickle's work is right for your business. Can you afford to spend $399 a month? Will using more professional graphics in your business help increase your income or brand value by more than the cost of the service.
In my case, the answer is definitely yes.
I highly recommend that you check out Design Pickle Right Here.
Want to learn step-by-step how I built my Niche Site Empire up to a full-time income?
Yes! I Love to Learn
Learn How I Built My Niche Site Empire to a Full-time Income
How to Pick the Right Keywords at the START, and avoid the losers
How to Scale and Outsource 90% of the Work, Allowing Your Empire to GROW Without You
How to Build a Site That Gets REAL TRAFFIC FROM GOOGLE (every. single. day.)
Subscribe to the Niche Pursuits Newsletter delivered with value 3X per week