1,009 Clever & Catchy Crochet Business Name Ideas to Stand Out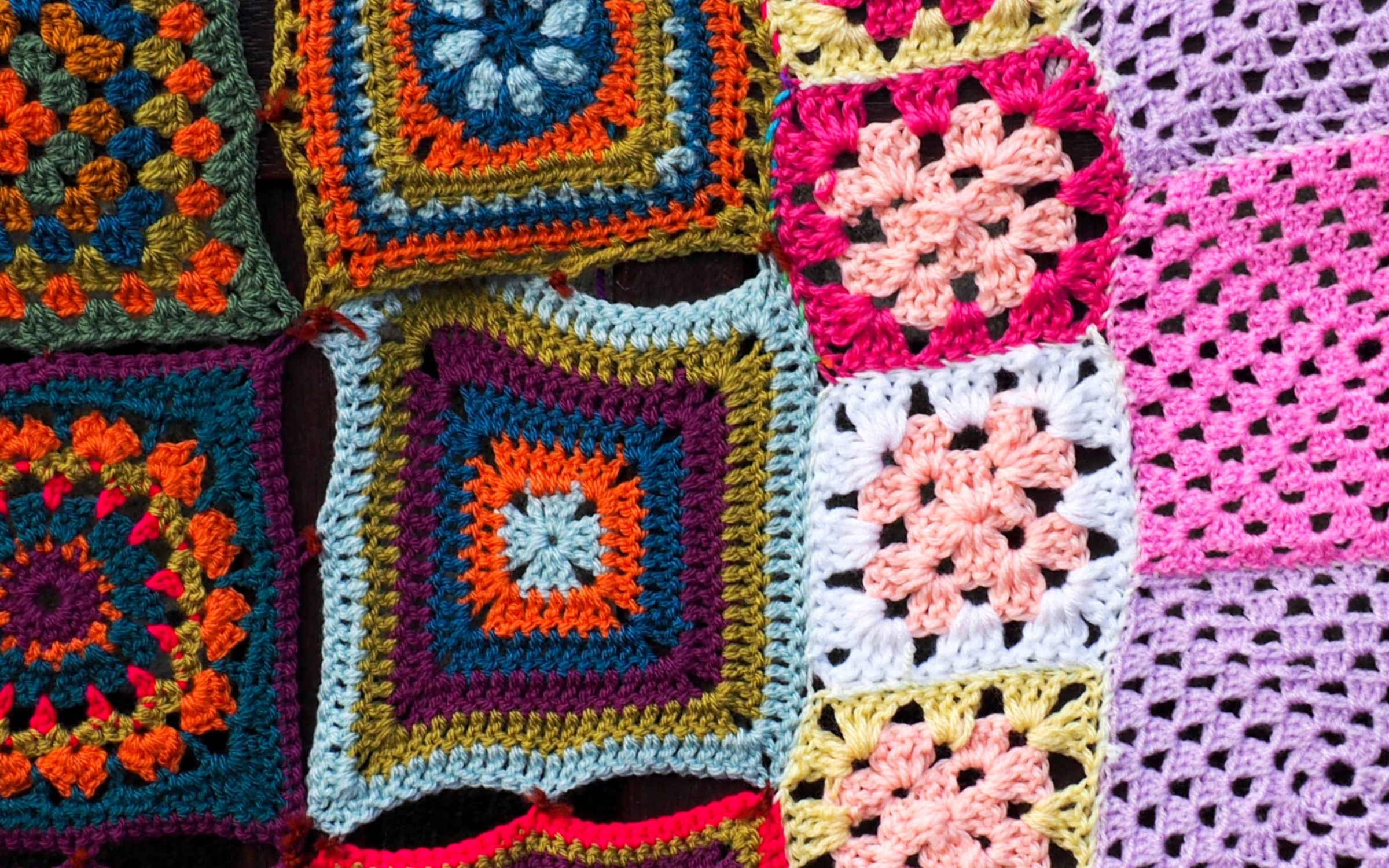 When you buy something through one of the links on our site, we may earn an affiliate commission.
Ready to weave a name that captures the essence of your crochet business? Our latest blog post is your ultimate resource for crochet business name ideas that will make your brand shine. From whimsical yarn havens to artisanal thread works, we've compiled a captivating list of 1,009 unique and catchy names that will leave a lasting impression on your customers.
We've also included essential naming tips to guide you on this creative journey. Learn the do's and don'ts of choosing a name that reflects your brand, captivates your audience, and stands the test of time. Be inspired by friendly advice that empowers you to unleash your entrepreneurial spirit and make your crochet dreams a reality.
So grab your hook and yarn, and let's dive into this delightful journey of crochet business names and essential naming tips. Get ready to create a brand that truly speaks to your craft and captures the hearts of your customers. Don't miss out - click here to read more!
Amigurumi Crochet Business Name Ideas
Cozy Critters Crochet
Whimsical Stitches
Tiny Treasures Amigurumi
Happy Hooked Creations
Cuddly Crochet Critters
Enchanting Yarns and Threads
Playful Stitches
The Amigurumi Workshop
Yarnimals
Stitched Delights
Crochet Creature Co.
Dreamy Stuffed Toys
Fuzzy Friends Crochet
The Crochet Zoo (and if you happen to be interested in starting a zoo check out these great name ideas)
Magic Thread Crafts
Snugglebug Amigurumi
Purl & Hug
Tiny Yarn Tales
Threaded Whimsy
Stuffed Wonders
Yarniverse Amigurumi
Fluffy Fuzzballs
Cute 'n Cozy Crochet
Whiskers and Wool
Love Knot Stitches
Yarnspirations
Huggable Hooked Creations
Petite Pals Crochet
Threaded Fancies
Stuffed with Love Amigurumi
Coiled Cuddles
Yarnlandia Crafts
Delicate Stitches Studio
Tiny Tails Crochet
Yarn Magic Amigurumi
Pockets of Joy Crochet
Best Names for a Crochet Business
Crafty Knots Crochet
Yarn Harmony
Hooked on Stitches
Whimsical Wool Works
The Crochet Haven
Stitched Bliss
Yarn Enchantment
Cozy Creations
Crochet Delights
The Wooly Wanderer
Creative Threads
Knots of Joy
The Yarn Nook
Crafty Crochet Corner
Threaded Whispers
The Cozy Knot
Woolly Wonders
Hooked on Yarn
The Yarn Studio
Knots and Co.
Woolly Ventures
Crafty Crochet Creations
Yarn Dreams
Hooked on Happiness
The Knit Nest
Threaded Magic
Whimsy and Wool
Crafty Yarn Creations
Yarniverse Creations
The Knit Kingdom
Twisted Stitches
Yarnscape
Crafty Crochet Collective
Woven Wonders
Yarn Craft Cottage
The Cozy Loop
Names for a Crochet Business Using Alliteration and Puns
Knots 'n' Needles
Yarn and Yonders
The Hooked Hound
Whimsical Wool Whiz
Cozy Crochet Cove
Stitched Serenity
Yarnful Delights
Crafty Crochet Chick
The Threaded Tiger
Knit 'n' Giggles
Purl-fect Patterns
Hooked on Happiness
The Witty Wool Weaver
Cuddle Stitch Crafts
Yarn Yoda
The Knotty Koala
Woolly Wonders Workshop
The Crochet Crusader
Punny Stitches
Cozy Creations Crochet
Threaded Tales
Yarn Whisperer
Knot Just a Hobby
Stitched Success
The Crochet Captain
Whimsical Wool Works
Crafty Crochet Critters
The Yarn Guru
Knitwit Knots
Purl-fectly Handmade
Hooked on Hugs
The Whimsical Weave
Yarnful Bliss
Crafty Crochet Kingdom
The Purl Powerhouse
Knotorious Creations
Catchy Names for a Crochet Business
Stitched Delights
Yarn Artistry
The Crochet Collective
Knots & Co.
Cozy Creations
Crafty Hooked
Whimsical Stitches
Yarn Magic
Threaded Treasures
The Crochet Corner
Wooly Wonderworks
Creative Knots
Crafty Yarn Studio
The Cozy Crocheter
Hooked Creations
Yarnspirations
Twisted Threads
Knots of Joy
The Crochet Emporium
Whimsy Woolcraft
Stitched with Love
Yarn Dreams
Crafty Crochet Couture
The Knit Knot
Threaded Whimsy
Cozy Crochet Cottage
Knit & Stitch Boutique
Yarn Enchantment
Crafty Crochet Expressions
The Cozy Yarn Nook
Tangled Treasures
Whimsical Yarnscape
Creative Loop
Crafty Crochet Creations
Yarniverse Delights
The Cozy Yarn Haven
Clever Crochet Business Name Ideas
Knots 'n' Needles
Hooked on Yarn
Crafty Stitchcraft
Yarnovation
The Crochet Connoisseur
Threaded Tales
Woolly Whimsy
Knot Your Average Crochet
Purlfect Stitches
The Yarn Wizard
Creative Crochet Co.
Stitched Elegance
Yarn Envy
Crafty Fiber Arts
The Crochet Maven
Whimsical Woolen Works
Twisted Threadworks
Hooked on Design
Yarnovation Station
Crafty Knots & Co.
The Crochet Alchemist
Looping Legends
Whimsy and Weave
Purlfection Studio
The Yarn Maestro
Crafty Crochet Emporium
The Stitchsmith
Wooly Wonders Workshop
Knot Couture
The Crafty Cro-Hook
Yarn and Beyond
Artful Stitchery
Threaded Brilliance
The Crochet Innovator
Crafty Yarn Confections
The Knot Ninja
Color Work Crocheting Business Name Ideas
Chromatic Crochet Creations
Colorful Stitchcraft
Vivid Yarn Artistry
Hue Haven Crochet
Rainbow Threads
Vibrant Stitches Studio
Kaleidoscope Crochet
ChromaCraft Crochet
Painted Yarn Delights
Prism Stitchery
Technicolor Crochet
Dye-namic Yarn Works
Color Splash Crochet
Spectrum Stitchworks
Bold and Bright Crochet
Tinted Thread Treasures
Chromatic Cro-Hook
Hues and Hooks
Colorful Fiber Fantasies
Radiant Yarn Crafts
Tonal Twist Crochet
Color Fusion Creations
Rainbow Yarnscape
Vibrant Twist Crochet
ChromaWool Works
Pigment and Purl
Colorful Yarn Oasis
Chromatic Craft Corner
ChromaThreads Crochet
Tinted Texture Studio
Vivid Yarn Wonders
Dyed Dreams Crochet
Colorway Crochet Studio
ChromaCraft Couture
Bold and Brilliant Stitches
Vibrant Yarn Enchantment
Cool Names for a Crochet Business
Hip Stitch Co.
Crafty Cool Crochet
Urban Yarn Works
Trendy Thread Studio
The Stylish Stitch
Funky Fiber Arts
Modern Hooked Creations
Chic Crochet Boutique
Cool Knots and Co.
Hipster Hook Crafts
The Trendy Yarn Nook
Edgy Edge Crochet
Contemporary Stitchery
Fashionable Fiber Studio
The Cool Crochet Corner
Funky Threaded Creations
Urban Yarnscape
Trendsetting Stitches
Rad Yarn Revolution
Hip Handmade Crochet
The Cool Cro-Hook
Modern Fiber Crafts
Stylish Stitchworks
Funky Yarn Fusion
Chic and Crafty Crochet
The Trendy Textile Studio
Cool Threaded Tales
Edgy Yarn Expressions
Urban Hooked Haven
Trendy Twist Crochet
Fresh Fiber Artistry
Fashion-forward Stitches
The Cool Crochet Crew
Hip Yarn Enthusiast
Funky Fiber Frenzy
Contemporary Crochet Couture
Corner to Corner (C2C) Crochet Business Names
C2C Crochet Creations
Corner to Corner Craftworks
Diagonal Yarn Delights
C2C Stitch Studio
Corner to Corner Couture
Zigzag Fiber Arts
Diagonal Hooked Creations
C2C Crochet Corner
Corner to Corner Crafting Co.
Diagonal Thread Treasures
Zigzag Yarnscape
C2C Crafty Creations
Corner to Corner Crochet Hub
Diagonal Stitchery
Zigzag Crochet Boutique
C2C Yarn Enchantment
Corner to Corner Craftsman
Diagonal Hook Haven
Zigzag Fiber Fantasies
C2C Crochet Couturiers
Corner to Corner Creative
Diagonal Yarn Magic
Zigzag Stitch Studio
C2C Crafty Corner
Corner to Corner Fiber Finesse
Diagonal Threaded Wonders
Zigzag Crochet Delights
C2C Yarn Artistry
Corner to Corner Craft Haven
Diagonal Stitched Sensations
Zigzag Yarnworks
C2C Crafted Comforts
Corner to Corner Crochet Collective
Diagonal Fiber Fusion
Zigzag Crafty Creators
C2C Yarniverse
Creative Names for a Crochet Business
Crafty Loop Studio
Threaded Whimsies
Knots and Whirls
Yarnovation Crafts
Stitched Bliss Boutique
Whimsical Yarnscape
Crafty Crochetology
Yarn Fusion Creations
Hooked on Imagination
The Crochet Canvas
Whiskers and Wool
Threaded Dreams
Crafty Stitches and Co.
Yarn Enchantments
The Crochet Kaleidoscope
Whimsy Knots and Co.
Crafty Thread Tales
Yarniverse Creations
The Stitching Haven
Creative Fiber Artistry
Knotty Delights
Crafty Crochet Chronicles
Yarn & Co. Craftworks
The Crafty Knot Nest
Fiber Fancies Studio
Crochet Kaleidoscope
Crafted Threads and Co.
Yarnwhisper Studios
The Whimsical Weave
Crafty Crochet Curiosities
The Yarn Purlfect
Stitched Whimsy and Co.
Crafty Crochet Caravan
Yarn Delights and More
The Cozy Loop Studio
Creative Crochet Carousel
Cute Names for a Crochet Business
Snuggle Stitch Studio
Cozy Crochet Cuddles
Sweet Yarn Whispers
Whimsical Thread Crafts
Darling Crochet Delights
Cuddlebug Creations
Yarny Hugs and Stitches
Charming Hooked Treasures
Little Knots Boutique
Adorable Yarn Magic
Fluffy Friends Fiber Arts
Cute Stitchery Studio
Whimsy Woolen Wonders
Precious Crochet Pals
Snuggly Stitches and Co.
Tiny Yarn Tails
Lovely Loop Crafts
Fuzzy Fiber Friends
Delightful Threaded Creations
Cutesy Crochet Corner
Yarny Sweethearts
Petite Purls and Threads
The Snuggle Stitchery
Darling Yarn Dreams
Whimsical Cuddle Crafts
Sweet Knots and Co.
Snuggable Crochet Critters
Playful Yarn Magic
Charming Stitches Studio
Fluffy Cloud Creations
Cuddly Fiber Fancies
Enchanting Yarn Hugs
Cute n' Cozy Crochet
Yarny Cuddlebugs
Lovely Looping Crafts
Fuzzy Wuzzy Fiber Arts
Exclusive Names for a Crochet Business
Luxe Stitch Studio
Artisanal Fiber Crafts
Couture Crochet Creations
Elegant Yarn Enchantment
Handcrafted Hooked Delights
Signature Threadworks
Bespoke Crochet Boutique
Opulent Knots and Co.
Elite Yarn Artistry
Exquisite Stitchery Studio
Custom Crochet Couture
Prestige Fiber Arts
Exclusive Thread Treasures
High-end Crochet Creations
Artful Hooked Craftworks
Fine Yarn Fantasies
Prestigious Stitchcraft
Unique Crochet Atelier
Premium Yarn Elegance
Masterful Knots and Co.
Refined Fiber Crafts
Customized Crochet Delights
Upscale Threaded Creations
Elegant Crochet Artistry
Bespoken Yarn Boutique
Distinctive Stitch Studio
Luxury Yarn Haven
Artisan Hooked Crafts
Exclusively Yours Crochet
First-Class Fiber Arts
Couturier Crochet Creations
Select Threaded Treasures
High Fashion Crochet
Upscale Stitchery Studio
Classy Yarn Enchantment
Handcrafted with Love Crochet
Fancy Crochet Business Name Ideas
Elegance in Stitches
Regal Yarn Crafts
The Fancy Fiber Studio
Opulent Hooked Creations
Luxurious Threaded Treasures
Refined Crochet Couture
Fancy Stitchery Boutique
Chic Knots and Co.
Prestige Yarn Enchantment
Sophisticated Crochet Artistry
Classy Threaded Delights
Glamorous Crochet Creations
Exquisite Yarn Magic
The Fashionable Fiber Studio
Polished Hooked Crafts
Graceful Knots and Co.
Grandeur Stitchery Studio
Haute Couture Crochet
Fancy Fiber Fantasies
Elegant Threaded Elegance
Swanky Crochet Atelier
Prestigious Yarn Boutique
Classique Stitchworks
The Fancy Crochet Haven
Refined Fiber Fancies
Elite Knots and Co.
Couture Threaded Creations
Upscale Crochet Delights
Dapper Yarn Artistry
Fancy Hooked Exclusives
Lavish Stitch Studio
Noble Fiber Crafts
Fancy Yarn Enchantment
Chic Threaded Treasures
Luxe Crochet Couture
Splendid Hooked Splendors
Fun Names for a Crochet Business
Whimsical Yarniverse
Hooked on Fun Crafts
Playful Threaded Creations
The Crochet Carnival
Happy Hookers Co.
Funky Fiber Fantasies
Yarn Fiesta Studio
Crafty Crochet Party
The Joyful Stitchery
Quirky Knots and Co.
Funkadelic Fiber Crafts
Whimsy Thread Works
Colorful Crochet Delights
The Fun Fiber Studio
Playful Purls and Stitches
Cheery Yarn Enchantment
Joyous Hooked Creations
Funky Fiber Frenzy
Threaded Adventures
The Crochet Extravaganza
Whimsical Yarn Party
Crafty Crochet Fiesta
Fun-filled Fiber Crafts
Happy Hooked Magic
Playful Threaded Dreams
Funky Fiber Fiesta
Yarn Wonderland Studio
The Joyful Knots and Co.
Quirky Crochet Parade
Funktastic Fiber Fantasies
Whimsy Threaded Whirls
Colorful Crochet Carnival
The Fun Fiber Haven
Playful Purls and Stitches
Lively Yarn Enchantment
Crafty Crochet Bonanza
Foreign-Language Inspired Crochet Business Names
FiloMagico Crochet (Italian for "Magical Thread")
HiloArte Crochet (Spanish for "Thread Art")
TrådLykke Crochet (Danish for "Thread Happiness")
Fadenzauber Crochet (German for "Thread Magic")
Filo d'Oro Crochet (Italian for "Golden Thread")
HiloTejido Crochet (Spanish for "Thread Weaving")
FiloMágico Crochet (Portuguese for "Magical Thread")
FilEnchanté Crochet (French for "Enchanted Thread")
NitDeColors Crochet (Catalan for "Thread of Colors")
FioEncantado Crochet (Portuguese for "Enchanted Thread")
Fadenkunst Crochet (German for "Thread Art")
HiladoMágico Crochet (Spanish for "Magical Yarn")
FilArtigiana Crochet (Italian for "Artisan Thread")
FioEncanto Crochet (Portuguese for "Enchanted Yarn")
FilColorat Crochet (Romanian for "Colorful Thread")
HiloMágico Crochet (Spanish for "Magical Yarn")
FiloBellissimo Crochet (Italian for "Beautiful Thread")
FioEncantador Crochet (Portuguese for "Charming Yarn")
HiloCreativo Crochet (Spanish for "Creative Thread")
FiloEsploratore Crochet (Italian for "Exploring Thread")
FioColorido Crochet (Portuguese for "Colorful Yarn")
FiloIncantato Crochet (Italian for "Enchanted Thread")
HiladoCreativo Crochet (Spanish for "Creative Yarn")
FiloMagicoArts Crochet (Italian for "Magical Thread Arts")
HiloMaravilla Crochet (Spanish for "Wonderful Yarn")
FioColoroso Crochet (Portuguese for "Colorful Thread")
FiloArtista Crochet (Italian for "Artistic Thread")
FioBrilhante Crochet (Portuguese for "Shining Yarn")
HiloMaravilloso Crochet (Spanish for "Marvelous Yarn")
FiloRicamato Crochet (Italian for "Embroidered Thread")
FioArtesão Crochet (Portuguese for "Craftsman Yarn")
HiloEncantador Crochet (Spanish for "Charming Yarn")
FiloMagicoStudio Crochet (Italian for "Magical Thread Studio")
FioDelicado Crochet (Portuguese for "Delicate Yarn")
FiloSogno Crochet (Italian for "Dream Thread")
HiloAlegre Crochet (Spanish for "Cheerful Yarn")
Good Crochet Business Name Ideas
Threaded Treasures
Crafty Crochet Co.
Yarn Delights
StitchCraft Studio
The Cozy Hook
Knotty Creations
Whimsical Yarnworks
The Crochet Corner
Creative Stitches
Yarniverse Crafts
Cozy Knots
Crafty Fiber Arts
Threaded Bliss
The Knit Nest
Woolen Wonders
Hooked on Yarn
The Yarn Studio
Crafty Knots & Co.
The Crochet Workshop
Yarn Magic Studio
Snuggle Stitch
Crafty Crochet Couture
The Yarn Emporium
Cozy Creations Crochet
Knit & Stitch Boutique
Purlfect Stitches
Happy Hooked Crafts
The Woolly Haven
Crafty Crochet Express
The Cozy Loop
Stitched Dreams
Yarnful Whimsy
Coiled Comforts
The Crochet Muse
Threaded Fancies
Stitched Splendors
Great Names for a Crochet Business
Crafty Yarn Haven
Threaded Tales
Yarn Enthusiast
Cozy Stitchery
The Crochet Loft
Whimsical Thread Works
Knotty Creations
Hooked on Stitches
Woolly Wonderworks
The Crafty Knot
Yarn Dreams Studio
Snuggle Stitch Crafts
Creative Fiber Arts
The Cozy Corner
Purlfect Creations
Happy Hooked Designs
The Yarn Haven
Crafty Crochet Studio
Threaded Whimsy
Stitched Splendors
Knit & Yarn Boutique
Whimsical Fiber Crafts
Cozy Knots & Co.
The Crochet Nook
Yarn Magic Workshop
Crafty Stitches & Co.
Coiled Comforts Crochet
The Threaded Muse
Woolly Whimsy
Hooked on Yarn Art
Snuggle Stitch Studio
Crafty Fiber Haven
The Crochet Carousel
Threaded Wonders Studio
Knots & Threads Boutique
The Cozy Craft Corner
Home-Made Crochet Business Name Ideas
Handcrafted Hooked
Homemade Yarn Creations
Cozy Crafted Crochet
Artisanal Threadworks
Handmade Hooked Delights
The Crafty Crocheter
Stitched with Love
Homey Yarn Treasures
DIY Crochet Haven
Homespun Fiber Arts
Crafted Crochet Co.
Handcrafted Knots
Homemade Yarn Magic
Cozy Craft Corner
Artistic Threadworks
Whimsical Handmade Stitches
Crafty Crochet Crafts
The Homemade Hook
Artisanal Fiber Creations
Handmade with Yarn
Cozy Crafty Crochet
Whimsical Home-Made Stitches
Crafted Yarn Delights
The Homespun Hook
Handcrafted Threadworks
Homemade Crochet Couture
Cozy Crafty Corner
Artistic Yarn Creations
Handmade Knots and Stitches
DIY Crochet Studio
Homespun Fiber Delights
Crafty Crochet Creations
The Handcrafted Haven
Homemade Yarn Fantasies
Cozy Craft Workshop
Whimsical Handmade Hook
Lace Crocheting Business Name Ideas
Delicate Lace Crafts
Lace and Grace Crochet
Ethereal Threaded Creations
Lacy Stitches Studio
Fine Lace Artistry
Enchanting Crochet Lace
Lacework Wonders
Threaded Elegance
Heavenly Lace Creations
Delicate Knots and Co.
Lace Couture Crochet
Lace Dreams Studio
Whimsical Lace Crafts
Graceful Threaded Treasures
Lace and Yarn Magic
Elegant Lace Boutique
Lace Symphony Crochet
Delicate Fiber Fantasies
Lace Whisperer
Intricate Threaded Delights
Lace Haven Crochet
Lace and Threads Studio
Enchanted Lace Artistry
Lacework Serenade
Lacy Knots and Co.
Threaded Lace Enchantment
Lace Cascade Crochet
Ethereal Yarn Creations
Delicate Lace Muse
Lace and Whimsy Crafts
Fine Fiber Laceworks
Threaded Lace Delights
Heavenly Lace Studio
Delicate Crochet Couture
Lace Elegance Creations
Whimsical Threaded Lace
Learn To Crochet Business Name Ideas
Crochet Classroom
Hooked on Learning
Yarn Academy
Learn & Crochet
Stitchcraft School
Crochet 101
The Crochet Workshop
Hooked on Education
Yarn Mastery
Crafty Crochet Lessons
Knots & Stitches Learning Center
The Crochet Apprentice
Yarns and Tutorials
Crochet Craft School
The Hooked Hub
Learn to Crochet Co.
Creative Stitch Academy
Yarn and Hook Lessons
Crochet Mastery Institute
The Crafty Crochet Classroom
Threaded Learning Studio
Knots & Loops Academy
Crochet Craft College
The Hooked Haven
Stitchcraft Education
Yarniverse Crochet School
Crafty Knots Learning Center
Crochet Skills Studio
The Hooked Journey
Crafty Crochet Tutorials
Yarn Crafting Institute
The Crochet Corner School
Learn with Yarn & Hook
Knots & Stitches University
Crochet Craft Mastery
The Crafty Hook Academy
Overlay Crocheting Business Name Ideas
Layered Stitches Studio
Intricate Overlay Crafts
Overlay Yarn Artistry
Overlayed Threaded Treasures
Embellished Crochet Works
Stitched Overlay Delights
The Overlay Oasis
Threaded Dimension Studio
Overlayed Whimsy
Intricate Crochet Layers
Overlayed Fiber Fantasies
Stitched Overlay Boutique
The Layered Loop
Threaded Overlay Magic
Embroidered Crochet Creations
Overlayed Yarn Haven
Layered Stitchery Studio
Intricate Threaded Crafts
Overlayed Whimsical Wonders
Stitched Dimensional Delights
The Overlayed Muse
Threaded Embellishments
Layered Fiber Artistry
Intricate Crochet Layers
Overlayed Stitches and Co.
Whimsical Threaded Overlay
Stitched Dimensional Dreams
The Layered Haven
Threaded Overlay Fantasies
Embroidered Crochet Studio
Overlayed Yarnscape
Layered Stitchworks
Intricate Threaded Boutique
Overlayed Whimsical Crafts
Stitched Dimensional Treasures
The Overlayed Tapestry
Seasonal Crochet Business Name Ideas
Cozy Winter Stitches
Springtime Crochet Creations
Summer Yarn Magic
Autumnal Hooked Delights
Holiday Stitchery Studio
Festive Fiber Crafts
Winter Wonderland Crochet
Sunny Yarn Treasures
Harvest Hooked Creations
Holiday Fiber Fantasies
Seasonal Stitch Studio
Whimsical Spring Crochet
Summer Yarn Vibes
Autumnal Threaded Crafts
Festive Crochet Corner
Winter Warmth Creations
Springtime Yarn Haven
Sunny Season Stitches
Harvest Hooked Wonders
Holiday Crochet Magic
Seasonal Fiber Fancies
Winter Whimsy Workshop
Blooming Spring Stitches
Summertime Yarn Delights
Autumnal Threaded Tales
Festive Fiber Co.
Winter Wonder Threadworks
Sunny Seasonal Crochet
Harvest Hooked Studio
Holiday Yarn Enchantment
Seasonal Stitched Delights
Whimsical Springtime Crafts
Summer Yarn Fiesta
Autumnal Crochet Joy
Festive Fiber Haven
Winter Warmth & Stitches
Special Occasion Crochet Business Names
Celebratory Stitches
Milestone Crochet Creations
Festive Fiber Crafts
Joyful Hooked Delights
Special Occasion Stitchery
Momentous Yarn Magic
Commemorative Crochet Co.
Gala Threaded Treasures
Celebrate with Crochet
Festive Fiber Fantasies
Memorable Stitch Studio
Whimsical Occasion Crochet
Jubilant Yarn Haven
Customized Crochet Celebrations
Remarkable Threaded Crafts
Gala Gathering Crochet
Cherished Fiber Keepsakes
Celebratory Crochet Couture
Festive Yarn Enchantment
Signature Stitched Delights
Memorable Moments Crochet
Whimsy and Wonder Crafts
Joyous Threaded Memories
Gala Gala Crochet
Celebratory Fiber Fancies
Extraordinary Stitchery Studio
Special Occasion Crochet Boutique
Festive Fiber Mementos
Remarkable Stitches and Co.
Cherished Yarn Treasures
Celebrate with Style Crochet
Festive Threaded Keepsakes
Gala Gathering Studio
Memorable Milestone Crafts
Whimsical Occasion Yarnworks
Joyful Crochet Celebrations
Specialty Crochet Business Name Ideas
Custom Crafted Crochet
Vintage Yarn Treasures
Bespoke Stitch Studio
Whimsical Thread Boutique
Organic Fiber Crafts
Pet-Perfect Crochet
Boho Chic Hooked Creations
Upscale Yarn Artistry
Eco-Friendly Crochet Co.
Trendsetting Threaded Delights
Petite Crochet Couture
Couture Crafted Stitches
Whimsy & Whirl Yarnworks
Specialty Fiber Artisans
Crochet for a Cause
Whimsical Wedding Wonders
Dapper Crochet Designs
Handmade Heirloom Stitches
Artistic Fiber Crafts
Crochet for All Ages
Whimsical Baby Boutique
Zen Yarn Therapy
Heavenly Home Decor Crochet
Chunky & Cozy Creations
Nautical Knots and Stitches
Whimsy & Wellness Crochet
Geeky Stitches and Crafts
Sparkle & Shine Yarnworks
Festive Holiday Hooked Delights
Plush and Playful Crochet
Trendy Teen Yarn Studio
Whimsical Wearables
Crochet with Character
Serene Stitches Studio
Whimsy & Wonder Yarn Artistry
Artful Accessories Crochet
Sustainable /Eco Crochet Business Name Ideas
Earthy Fiber Crafts
EcoStitch Studio
Sustainable Yarn Haven
Green Threaded Treasures
EcoCraft Crochet Co.
Conscious Fiber Artistry
Natural Knots and Co.
EcoThreads Studio
Earth-Friendly Crochet Creations
Sustainable Stitchery
Green Yarn Magic
EcoChic Crochet Boutique
Whimsical Sustainable Stitches
EcoFiber Fantasy
Conscious Crochet Corner
Green Threaded Delights
EcoStitchery Studio
Earthy Yarn Enchantment
Sustainable Knots and Co.
Natural Fiber Crafts
EcoCrafted Crochet
Green Threaded Whimsy
EcoYarn Works
Earth-Friendly Hooked Creations
Sustainable Stitch Studio
Whimsical EcoThread Treasures
EcoChic Fiber Arts
Green Yarn Haven
EcoStitch Boutique
Conscious Knots and Co.
Sustainable Fiber Delights
Earthy Stitchery Studio
Green Threaded Fantasies
EcoFiber Craftsman
Whimsical Sustainable Crochet
EcoThreads and Co.
Tapestry Crochet Business Name Ideas
Woven Thread Studio
Artful Tapestry Crafts
Tapestry Yarnworks
Threaded Tapestry Treasures
Colorful Stitchery Studio
Whimsical Woven Delights
Tapestry Thread Boutique
Textured Fiber Artistry
Vibrant Tapestry Creations
Stitched Tapestry Haven
Threaded Wonders Workshop
Tapestry Artisans
Crafted Tapestry Dreams
Colorful Yarn Tapestries
Whimsy and Weave Crochet
Intricate Threaded Tapestry
Textile Tapestry Studio
Vibrant Fiber Crafts
Artful Tapestry Couture
Threaded Tapestry Fantasies
Crafted Colorful Stitches
Woven Fiber Artworks
Tapestry and Thread Co.
Textured Yarn Delights
Whimsical Tapestry Magic
Threaded Tapestry Creators
Colorful Stitchery Haven
Crafted Tapestry Boutique
Vibrant Yarn Weavers
Artful Threaded Tapestries
Tapestry and Textile Studio
Textured Fiber Enchantment
Whimsy and Weave Workshop
Intricate Threaded Artistry
Colorful Yarn Tapestry
Crafted Woven Stitches
Tunisian Crochet Business Name Ideas
Tunisian Twist Studio
Hooked on Tunisian Stitches
Tunisian Fiber Artistry
Threaded Tunisian Treasures
Tunisian Tapestry Crafts
Tunisian Yarnworks
The Tunisian Hook
Textured Tunisian Delights
Whimsical Tunisian Weave
Tunisian Thread Boutique
Tunisian Stitchery Studio
Threaded Tunisian Magic
Tunisian Fiber Fantasies
Crafted Tunisian Stitches
The Tunisian Haven
Textured Tunisian Creations
Whimsy and Weave Tunisian
Tunisian Threaded Wonders
Crafted Tunisian Artistry
Tunisian Yarnscape
The Tunisian Studio
Textured Tunisian Couture
Whimsical Tunisian Boutique
Threaded Tunisian Haven
Tunisian Twist and Stitch
Crafty Tunisian Fiber Arts
Tunisian Tapestry Treasures
The Tunisian Fiber Co.
Textured Tunisian Enchantment
Whimsy and Weave Threadworks
Tunisian Twist Workshop
Crafted Tunisian Haven
Threaded Tunisian Fantasies
Tunisian Stitchery Couture
Textured Tunisian Magic
Whimsical Tunisian Yarnworks
Unique Names for a Crochet Business
Unraveled Dreams
Knots of Wonder
Whimsical Threads
Crafty Fiber Fantasies
Stitched Eclectic
Yarn Enchantments
Artful Hooked Creations
The Cozy Knot
Threaded Whimsy
Kaleidoscope Stitches
Fiber Fusion Crafts
Crochet Carousel
Whimsy and Wool
Stitched Delights
The Crafty Loop
Yarnful Treasures
Curious Crochet Co.
Twist and Loop
Hooked on Whimsy
Artisanal Fiber Arts
Knots & Stitches
The Yarn Muse
Crafty Tangles
Creative Fiber Haven
The Stitched Palette
Yarn and Beyond
Enchanted Stitches
The Crafty Yarnsmith
Tangled Up in Thread
Whimsical Fiber Crafts
Colorful Stitches
The Yarn Alchemist
Funky Fiber Fantasies
Threaded Inspiration
Artful Crochet Couture
The Stitched Journey
Vintage Inspired Crochet Business Names
Retro Stitch Studio
Timeless Threaded Treasures
Vintage Yarn Works
Nostalgic Crochet Couture
Classic Fiber Crafts
Vintage Stitchery Boutique
Whimsical Retro Crochet
Antique Threaded Delights
Retro Yarn Enchantment
Vintage Knots and Co.
Time-Honored Crochet Creations
Vintage Yarnscape
Old-Fashioned Stitch Studio
Whimsy and Vintage Crafts
Classic Threaded Wonders
Retro Crochet Couturiers
Vintage Fiber Fantasies
Artisanal Retro Creations
Whimsical Threaded Time Capsule
Vintage Crochet Corner
Timeless Fiber Crafts
Retro Threaded Treasures
Vintage Yarn Haven
Old-World Stitchery Studio
Whimsy and Nostalgia Crochet
Classic Fiber Boutique
Vintage Stitched Delights
Retro Yarn Magic
Antique Knots and Co.
Vintage Crochet Couture
Time-Honored Threaded Enchantment
Vintage Yarn Artistry
Nostalgic Stitch Studio
Whimsical Retro Fiber Works
Classic Threaded Tapestry
Retro Crochet Elegance
Rustic Stitchery Studio
Take a look at this article for even more craft business name ideas.
Check out our list of crochet business slogan ideas for help with the next stage of branding your crafty venture.
Do's and Don'ts
Choosing a name for your crochet business is an exciting step in creating your brand identity. Here are some key do's and don'ts to consider when selecting the perfect name:
Do's:
Be unique: Aim for a name that sets you apart from competitors and captures the essence of your crochet business.
Reflect your brand: Choose a name that aligns with your brand's values, style, and target audience.
Be descriptive: Incorporate words or phrases that convey what you offer, such as "crochet," "stitches," or "yarn," to help customers understand your business.
Keep it simple: Opt for a name that is easy to spell, pronounce, and remember.
Consider longevity: Choose a name that will grow with your business and not feel limiting as you expand your offerings or target new markets.
Test it out: Share potential names with family, friends, or potential customers to get feedback on their impressions and associations.
Check domain availability with Namecheap: Make sure the name you've chosen is featured on Namecheap and available for purchase.
Don'ts:
Avoid being too narrow: While it's important to convey your crochet specialty, try not to limit yourself to a specific technique or product in case you decide to diversify your offerings later.
Stay away from clichés: Steer clear of overused or generic terms that can make your business blend in rather than stand out.
Beware of complex or confusing names: Complicated or ambiguous names may make it difficult for customers to understand what your business is about.
Avoid potential trademark issues: Research trademarks and copyright to ensure your chosen name is not already in use by another business, which could lead to legal complications.
Don't box yourself in geographically: If you plan to sell online or expand beyond your local area, avoid names that tie you down to a specific location.
Final Thoughts
Remember, your business name is an opportunity to make a memorable first impression. Be creative, think long-term, and choose a name that sparks interest, reflects your passion, and resonates with your target audience.
Good luck with your crochet business venture!
Want to learn step-by-step how I built my Niche Site Empire up to a full-time income?
Yes! I Love to Learn
Learn How I Built My Niche Site Empire to a Full-time Income
How to Pick the Right Keywords at the START, and avoid the losers
How to Scale and Outsource 90% of the Work, Allowing Your Empire to GROW Without You
How to Build a Site That Gets REAL TRAFFIC FROM GOOGLE (every. single. day.)
Subscribe to the Niche Pursuits Newsletter delivered with value 3X per week