21 Small Veteran Business Opportunities: Business Support, Resources, Grants
When you buy something through one of the links on our site, we may earn an affiliate commission.
What are the best small veteran business opportunities for those itching to start their own company?
Many veterans return to civilian life hungry for a new challenge. 
The skills they have developed, like discipline, attention to detail, and relentless pursuit of a goal translate very well to being small business owners. Veteran business opportunities are plentiful and veteran entrepreneurs can be hugely successful. In this article, we bring you several ideas and the resources and support to get started.
Are you ready? Let's get going!
Veteran Business Opportunities
If you or someone you know has recently gotten out of the military and wants to start a business, there are plenty of opportunities for veteran entrepreneurs.
We've got many business and franchise ideas, along with resources and support to share. 
The help available to veterans who want to start small businesses includes:
entrepreneurial training

funding opportunities

small business grants

mentoring for veterans
small business investment
Of course, you will also need to master small business administration.
As for the business ideas for veterans, there are plenty of areas in which veteran entrepreneurs can thrive. 
Discipline, work ethic, and attention to detail are all skills drilled into our armed forces. These are also traits that are necessary for successful small business owners.
Take a look at these 14 ideas for small businesses (plus 7 best franchises) for veterans.
That's 21 great veteran business opportunities for successful veteran owned businesses.
1. Build Affiliate Sites
Building affiliate sites is a great way to make a long-term income that you control. Dive into a niche you're interested in or learn a new hobby and document the process. After that, you can build a website based on your idea and monetize it, creating a successful business. Check out the Authority Site System from the guys at Authority Hacker for the best step-by-step course.
2. Teaching Wilderness Survival, Prepping, or Disaster Planning
These have always been popular business ideas, and they're not going anywhere. Many people desperately want to learn these skills from professionals they can trust. Retired service members can do very well and stay within a comfortable area of knowledge with these business ideas.
3. Business Based Around Serving Veterans' Needs
Build a business to serve your fellow veterans and future retirees. Many military veterans struggle after coming out of the service. Your business will give veterans guidance, support, and help. You are likely to have a profitable business idea and will do a lot of good.
4. Open a Garage
Great with your hands? Consider opening a garage. Becoming a mechanic is an excellent rural business idea because many towns only have one mechanic or garage. If there's a good garage hiring, work there for the experience, or open a specialty place for bikes or off-road vehicles. This is a very lucrative option for veteran business owners.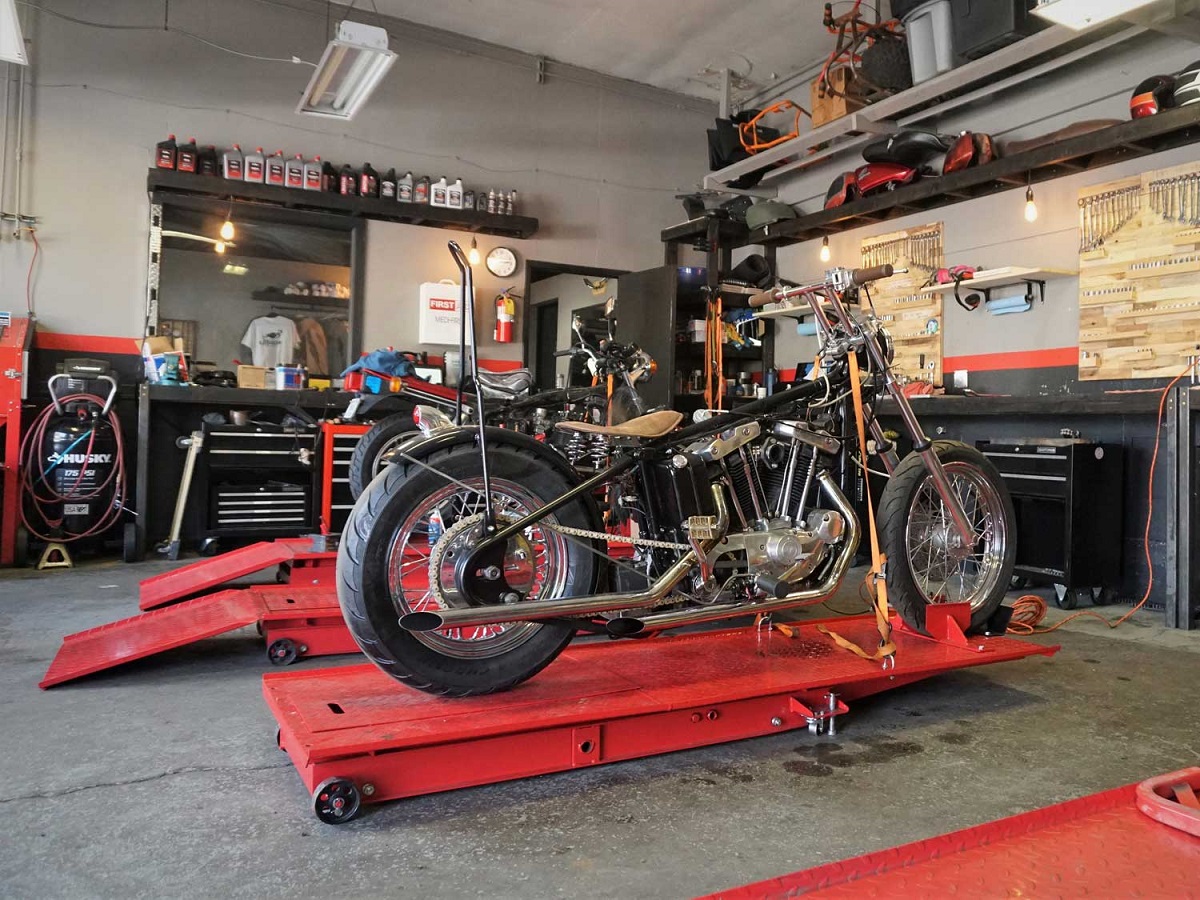 5. Logistics Support Company
Logistics are crucial to a wide variety of events, organizations, or locations. And logistical failures leading to disaster seem to be more common in news stories these days. If you can use your experience to provide solutions, you can create a very profitable business.
6. Open a Gym
Cities and towns of all sizes have room for a good gym. Whether it is a general gym, a 24-hour place, or boxing, MMA, or fighting-based gym, there are plenty of options here. A knowledgeable and ambitious small business owner can do very well.
7. Hunting/Fishing Guides
A good guide is worth a lot of money to eager hunters visiting a new area. Or anglers, if you prefer fishing. If these are your favorite hobbies, why not get paid to do what you love? And enjoy sharing that love with others?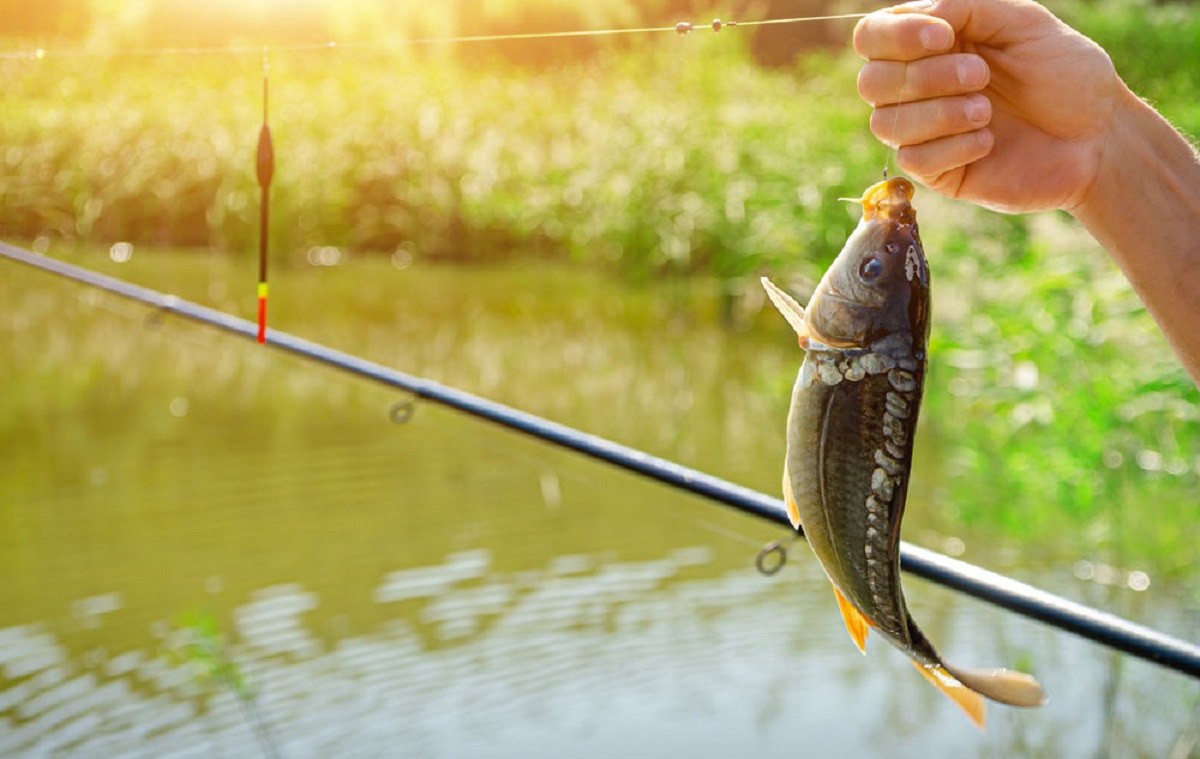 8. Shooting Range/Firearms Training
This is another skill that can become a good business for veterans. Many people either want to learn, keep sharp, or enjoy some target shooting every so often. There are a surprising number of places without a good shooting range anywhere close-by. A good shooting range, especially run by a military veteran, is often valued by the surrounding community.
9. Security Specialists
The demand has never been higher. Who better to train and run a disciplined security company than someone who was in the military? There will be adjustments with procedures and needs from military life versus civilian life, but there's plenty of potential here for veteran business owners.
10. Extreme Adventure Guide
If you have experience with adventure sports, turn this into a business. From paragliding and bungee jumping to skydiving or horse trekking, there are opportunities for veterans.
11. Open a Specialty Bar
Some of the best bars are those started by veterans who have just come back from overseas. Some hated the limited beer options offered by the current bars in town and built something that offered more. Others have created bars with more personality and atmosphere than what was available. Focus on international beer, focus on sports, focus on ax throwing, or anything. Just make it stand out. Work hard, and you may have a bar that's the talk of the town.
12. Meat Locker/Butcher Shop
An amazing meat locker or butcher shop will be very popular in farming and ranching regions. Why spend money at Wal-Mart if you can buy half a pig or half a cow locally? They even cut how you want it, at a much lower per lb price. This line of work is not for everyone, but it's a great business.
13. Start an Outdoor Company
Many veterans love outdoor-related activities, and there are plenty of business opportunities. It can be a conventional business, or it can go niche. Crackshot, for example, makes snake gaiters to guard against venomous snake bites. There are plenty of options for veterans with a bit of creativity and work ethic.
14. Franchises for Veterans
Many franchises love working with veterans. They have programs, financial support, and other benefits to encourage veterans of the armed forces to join their company. Owning a franchise business requires leadership, hard work, and discipline to become successful.
Veteran

Franchise Opportunities
For veterans who are new to business, starting with a franchise can be a great way to go. 
They give a business framework and set up support in place while letting a veteran owner thrive within that framework. These offer great veteran business opportunities, You will even get help with small business administration.
Veteran Business Opportunites: 7 Companies Looking for Franchisees
1. Papa Murphy's
Papa Murphy's is known as one of the best franchises for veteran entrepreneurs. They are the 5th largest pizza franchise in the US and continue to grow. Veteran franchisees have a unique program that lowers the initial start-up cost by 50%. They also offer other support to make it easier for a veteran or active military member about to retire from the service. Learn more about Papa Murphy's veteran franchisee program here.
2. UPS Store
UPS supports veteran owners and ranks among the 10 best franchises. The UPS Store is a natural fit for any veteran with logistics experience. Those with military service can get up to $10,000 off the purchasing of a franchise. Learn more about the UPS Store veteran program here.
3. Two Men & A Truck
Not everyone has a couple of friends with trucks for those big hauling jobs. But those jobs still need to be done. This simple idea spawned a giant franchise with a reputation for supporting its franchisees. They are also active in charity drives for veteran services.
4. Lawn Doctor
They are one of the biggest names in lawn service. Lawn Doctor offers partial financing and gives qualified veteran entrepreneurs another $10,000 off the start-up costs. If you love being outside and enjoyed making a lawn look great, this is a perfect fit. And you get help buying that initial equipment.
5. Fast Signs
Fast Signs is a B2B franchise that is constantly up for awards as one of the best franchises for veterans.
6. Sports Clips
Gives you every reason to get training and learn a skill that can help you earn wherever you go. Sports Clips offers 20% off the franchising price to veterans.
7. 7-Eleven
Many of their 7-11's top corporate officers are former servicemen and women themselves. Therefore, no one should be surprised to learn that 7-11 is very veteran-friendly. They give discounted prices for veteran franchise buyers.
Why re-invent the wheel? 
Sometimes the best veteran owned businesses are franchises. Going with a proven model with all the support can be the best way to get started in a small business.
It's a win-win for a veteran owned business when it's a good match.
Business Support for Veterans
There are many resources available for former military members looking to start small businesses.
Grants

Low-interest loans

Companies with exclusive offers for veterans
Listed below are just a few of the support options for veterans with a business idea.
VA Small Business Grants
The US Department of Veterans Affairs offers a large number of small business grants for veterans. Each has its own rules or features.
Grants are a great way to get capital for a new business because they usually don't need to be paid back.
The grant amounts change each year based on the budget. The VA also updates resources and has staff who work with veterans to find other sources of funding. 
The VA office is a great starting resource for starting a business after military service.
SBA Loans Office of Veterans Business Development
The Small Business Administration (SBA) is already there to help small businesses get started, stay afloat, and grow.
You may not have known they have a department just focusing on helping veterans!
The SBA Office of Veterans Business Development offers a wide variety of business programs, information, and guidance to veterans looking for the next step. 
Even if they can't directly get you what you need, they can point you to where you can.
The SBA should be one of the first stops for any service members or former service members looking at starting a business.
Ex-Military Investors
Other military veterans who have been successful in business are looking to help others become small business owners.
The assistance can come in the form of loans or as a percentage of business ownership.
There are many companies like this working with veterans. It's essential to find those with a good track record and reputation.
Three good examples for further inquiry include:
StreetShares

Hivers & Strivers

V-Wise
V-Wise is an example of one of these companies/services that focuses on women veterans. It helps offer additional support, training, and funding for women veterans looking to make their small business idea a reality. 
American Corporate Partners
American Corporate Partners is a great non-profit that works with veterans to get the funding they need for business.
They focus on finding veterans (and their spouses) the right mentor to guide them into their next career.
This mentoring program has
helped over 19,000 veterans

created new networks for veterans

created new futures for veterans
Veteran Business Success Stories
Even beyond these great resources, never hesitate to check out resources local to where you live. 
Most local governments have individuals whose sole job is to work with those who want to start a small business.
They can help give you access to funding, ideas, or support you might not otherwise discover.
Many veterans have found wild success in life after retirement from the service. 
Hard work, discipline, and a willingness to learn and train are outstanding traits for business ownership.
These are also the traits of almost every successful entrepreneur.
Take veteran-owned and operated Johnny Slick's. It's a line of hair and beard care products for men. It went from a new start-up to a million-dollar business in one year.
Sarah Ford founded Ranch Road Boots to create premium footwear and has thrived.
Best Small Veteran Business Opportunities
These are just recent examples showing that veteran owned businesses can be wildly successful.
There are even huge companies that have been created from scratch by former members of the military. 
FedEx, GoDaddy, and Kinder Morgan are just a few examples. 
So now that the ideas are flowing don't let any doubts seep in! 
You have these excellent veteran business opportunities. You have a list of resources and examples of inspiration.
Make that new business ownership a reality!
Want to learn step-by-step how I built my Niche Site Empire up to a full-time income?
Yes! I Love to Learn
Learn How I Built My Niche Site Empire to a Full-time Income
How to Pick the Right Keywords at the START, and avoid the losers
How to Scale and Outsource 90% of the Work, Allowing Your Empire to GROW Without You
How to Build a Site That Gets REAL TRAFFIC FROM GOOGLE (every. single. day.)
Subscribe to the Niche Pursuits Newsletter delivered with value 3X per week