15 Home Businesses Retirees Can Start To Make Extra Cash Each Month
When you buy something through one of the links on our site, we may earn an affiliate commission.
Have you reached retirement age and got scared of the thought of doing absolutely nothing? Or maybe your retirement fund isn't what you thought it'd be, and you're looking for ways to top it up. Either way, there are many home businesses for retirees to keep you active and bring in extra income.
A home business can be run on your schedule, allowing you to work the hours that suit you and still have time to visit your family, pursue a hobby, and get some much-needed rest time.
And, in today's world, you can usually find creative ways to turn your passion or hobby into a profitable business!
And many home business ideas can be run from anywhere you have an internet connection, so if you plan to travel, your business can be built while visiting beautiful destinations.
Read on to learn more about the best business ideas for retirees.
Best Home Businesses for Retirees
According to research, self-employment among older workers and retirees is more common than we think.
Many retirees start a retirement business to keep active, others do it for the money, and some want to follow a passion and experience being their own boss after decades of working for someone else.
Whatever your reasons, starting your own business is a chance to use your acquired wisdom and see where it takes you.
Online Home Businesses for Retirees
Here are some great options you can get started from anywhere - like your sofa!
Blogging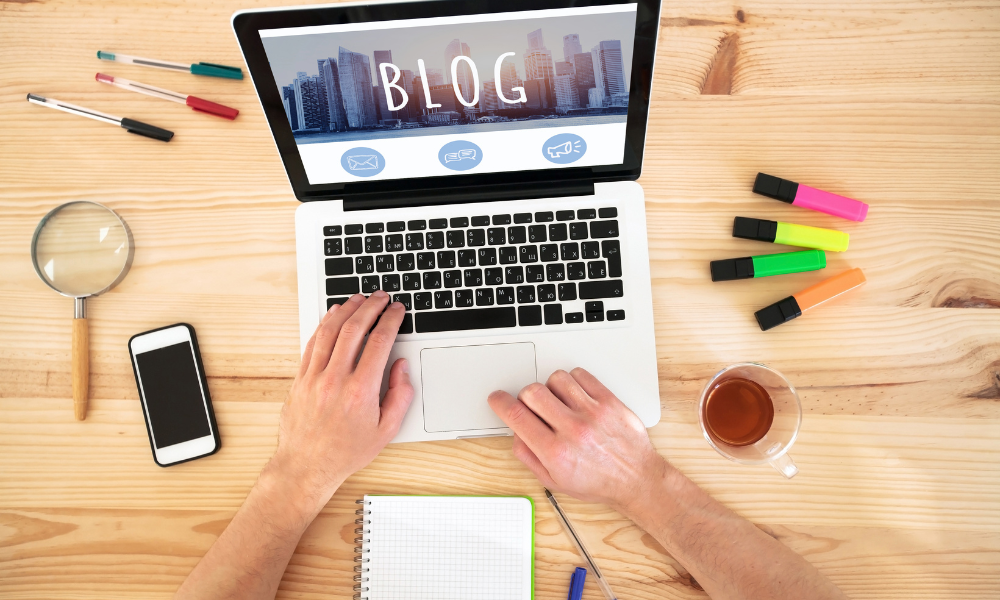 If you've reached retirement age, you likely have a few stories to tell and have built up a large amount of knowledge on different subjects.
By starting a blog, you can pass on your expertise on a subject. You can offer expert advice for the younger generation or those of a similar age.
It won't take long to learn how to start a blog that makes money.
But the most important first step is to decide what to blog about.
Here are a few ideas for a retiree blog:
Parenting tips
How to retire early
Wealth building/investing
Travel tips for seniors
Next, you need to start building your blog, adding content, and marketing it to drive traffic to your articles.
If you need a little help, check out the Affiliate Lab by Matt Diggity.
This course gives you an exact blueprint for building, ranking, and monetizing your website so it'll bring in a healthy income.
Life Coach
Over the years, you've probably gone through many tough situations and achieved incredible things.
This experience can be monetized by starting a life coaching business. Coaching can be done completely online using conference tools like Zoom.
You can choose to coach private individuals to succeed in different areas of their life or to overcome something that's happened to them.
Or you could use your business experience and coach business owners to develop interview techniques or improve sales, for example.
To get started, contact your professional network to see if you can get referrals. And set up a website and social media account detailing what you offer and how you can help people.
Get inspiration: How Jonathon Lautermilch makes 6-figures+/year coaching fitness pros and small business owners.
Financial Advisor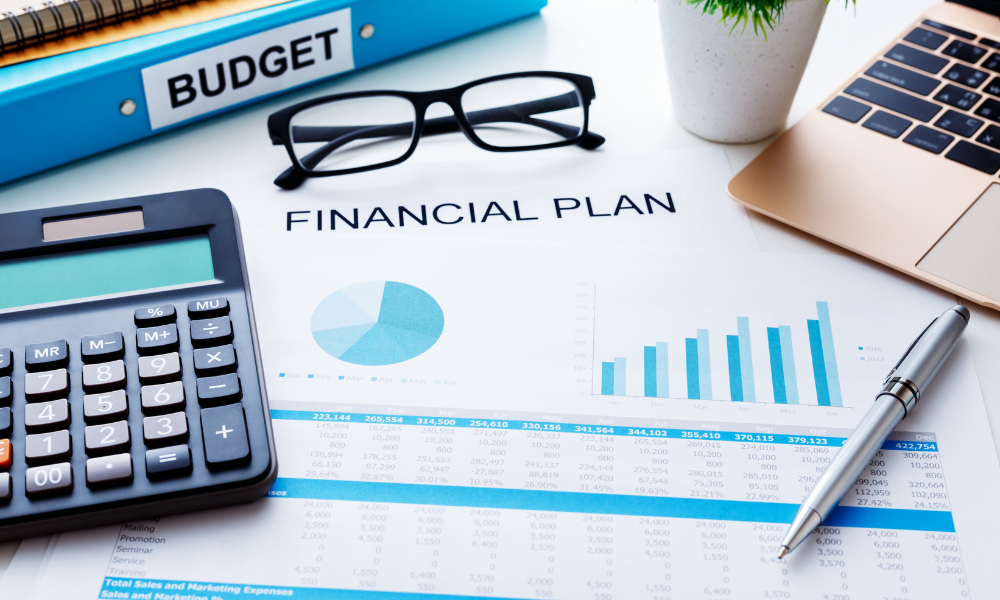 If you've managed your finances well over the years and have retired comfortably, you could help others do the same.
Maybe your previous job was in the financial world, or maybe you're self-taught about investing and have had success in the financial markets.
Regardless, other retirees and people of different ages need help managing their finances and you could start a consulting business guiding people through the financial world.
One way to pass on your knowledge is by building a niche website, or you could start a personal finance podcast.
Get inspiration: how R.J. Weiss earns $40K/month from his financial advice website.
Online Tutoring
If you're a retired teacher or have previous teaching experience, online tutoring is a great retirement business idea to make extra money.
This type of work allows you to work from home without worrying about traveling in rush hour or managing a classroom.
You can choose to tutor a particular subject you know of or become a tutor that helps students prepare for various tests.
Check out these platforms to find online tutoring work:
Learn more in this guide on how to start a tutoring business online.
Get inspiration: How Lindsey Wander makes $150k/year with her online tutoring site.
Make and Sell Crafts
Have you taken up a hobby lately, such as knitting, jewelry making, or painting?
Unique crafts are in big demand on sites such as Etsy and Amazon Handmade, and sellers young and old, have been able to sell their creations and make extra income online.
Usually, material costs are low, which helps to give you a healthy profit margin when your items sell. Plus, you can make your crafts at times that suit you, allowing for a nice work/life balance.
And you don't need to be tech-minded to sell online because many craft marketplaces allow you to set up a shop in a few clicks.
Take a look at these platforms to sell your crafts online:
For ideas, check out these handmade items that sell well and can be easily made at home.
Bookkeeping
Another one of the best retirement business ideas is to help people maintain and manage their financial records.
Maybe you've had experience over the years looking after your own books, or you worked in the financial industry.
This experience can be used to help others do the same and you can provide bookkeeping services from the comfort of your own home using software such as QuickBooks Online.
If you need some help getting started, take a look at these free bookkeeping courses with certificates.
Start Freelance Writing
Freelance writing is a way to make money online at any age. There are a few different ways to get paid to write, including:
Blogging
Copywriting
Technical writing
Writing reviews
Writing product descriptions
Freelance article writing
Self-publishing a book
Start by building a writing portfolio online so you have content to show prospective clients.
When you feel ready, you can apply for paid writing jobs on platforms such as ProBlogger and FlexJobs.
Learn more in this detailed guide on how to make money writing.
Ready to write? Apply for paid writing jobs now on FlexJobs.
Data Entry
While not the most interesting work in the world, data entry jobs have little barrier to entry and are simple to complete.
Data entry work may require you to:
Compile and sort data
Transcribe audio files into text
Search for information online
View data for missing or incorrect information
Enter new data into spreadsheets
Search for home-based data entry work on FlexJobs today.
Invest in Real Estate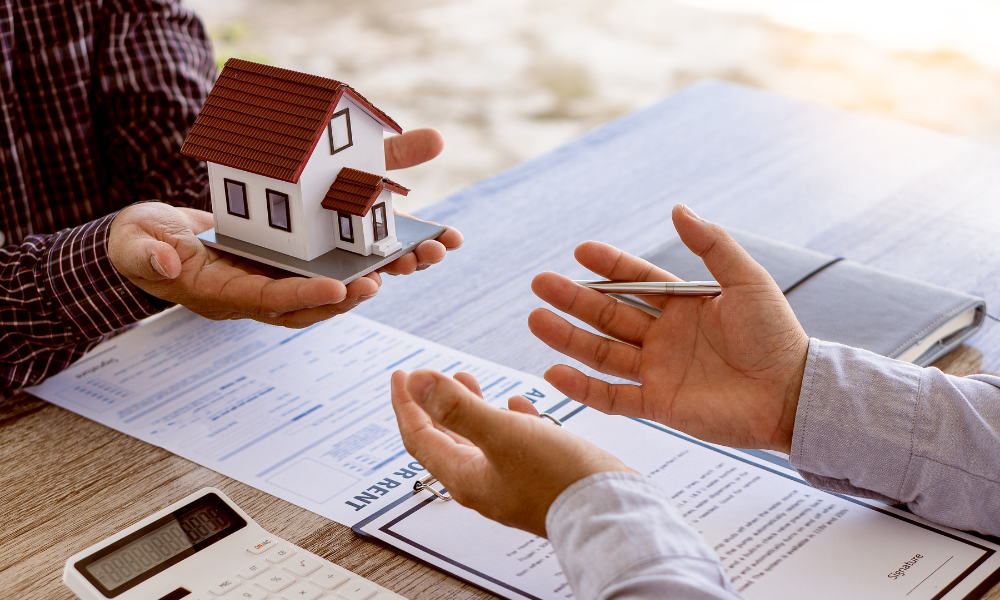 If you have money saved up, investing in real estate is a way to put your money to work and create a new income stream.
A few ways to earn from real estate investing include:
Rental properties
Real estate investment groups (REIGs)
Short-term rental (eg; Airbnb)
House flipping
Rent-free living (living in one part of a property and renting out the rest to pay the mortgage)
Learn more in this guide detailing the best real estate side hustles to earn extra cash.
Offline Home Businesses for Retirees
It doesn't all have to be totally online, though. Some businesses you can start from the comfort of your home and profit in the real world!
Open a Franchise
Starting a business from scratch is tough, including having the capital to get started, doing the work, and marketing your business to get customers.
Becoming a franchisee gives you a leg up, where you pay a fee in exchange for step-by-step instructions on getting started, resources on handling the finances, and ready-made marketing.
And it can often be a pretty good family-run business model that you can start working on from home!
Many big franchises are with well-known brands that bring in customers automatically, such as:
7-Eleven
Dunkin Donuts
Anytime Fitness
Ace Hardware
If you've always dreamed of owning your own business, opening a franchise could be a great option in retirement.
Bed and Breakfast Business
Setting up a bed and breakfast business is ideal if you have a property with spare rooms in or near touristy areas.
According to statistics, the bed and breakfast industry increased by 21.3% in 2022 and is set to keep on growing, so you can see there's an opportunity here.
You can open your home for rent during busy times and welcome guests from all around the world.
However, this will require some physical work making up the rooms and serving breakfast daily.
But, if you enjoy chatting with people and want to stay active, this is a top small business idea to bring in extra cash.
Professional Pet Sitters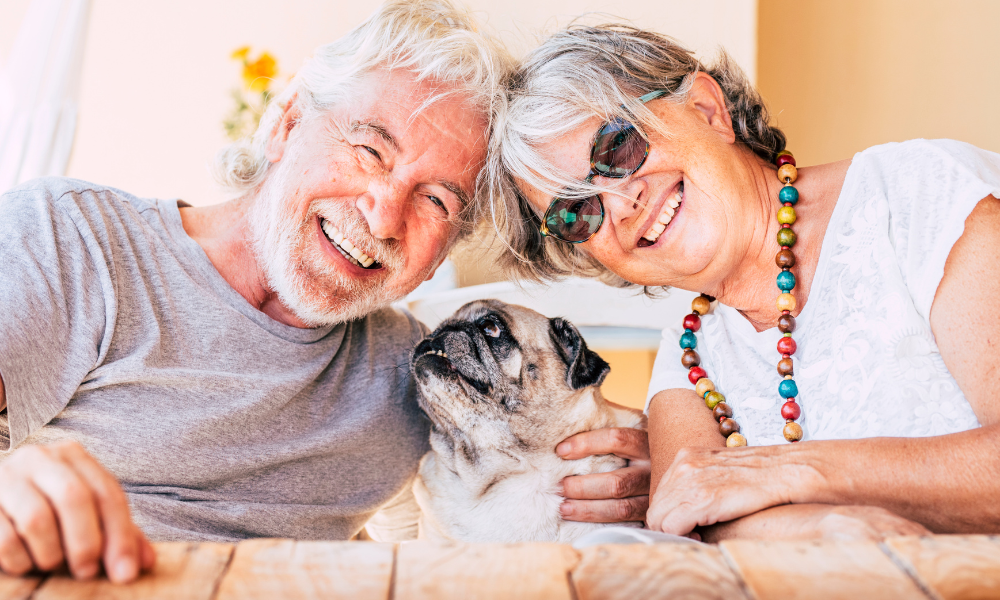 If you love animals, starting a pet sitter and walker business is a great idea to make money in retirement.
Professional animal caregivers are in demand, and pet parents will pay handsomely to ensure their furry babies are looked after.
You can offer a range of services, including walking, grooming, doggy daycare, and drop-in visits.
Take a look at these sites to find pet-sitting work:
Senior Relocation Services
Many senior citizens downsize to a smaller home after retirement, and you can help them find the next best place by offering senior relocation services.
A lot of research, organizing, and planning goes into a move, especially when a home has been lived in for decades.
Also, as someone gets older, they may have different needs for a new home and want specialized features such as ramps, handrails, and no stairs.
Start out by helping retiree friends relocate, and after building up a few good reviews, you can start charging for this service.
Grow and Sell Plants
Have you started to enjoy gardening more frequently in retirement? If so, you could turn your love of plants into a new business.
Many people struggle to grow plants at home from seeds. This is where you can help and sell ready-grown plants, including potted plants, vines, wall plants, hanging plants, flowers, and more.
If you have enough space and are comfortable welcoming visitors, you can invite people into your garden or greenhouse to buy face-to-face.
You can also vary where you sell by creating your plant website and selling via online marketplaces such as Etsy.
Set up a plant store on Etsy today for free.
Sell Your Old Items in Yard Sales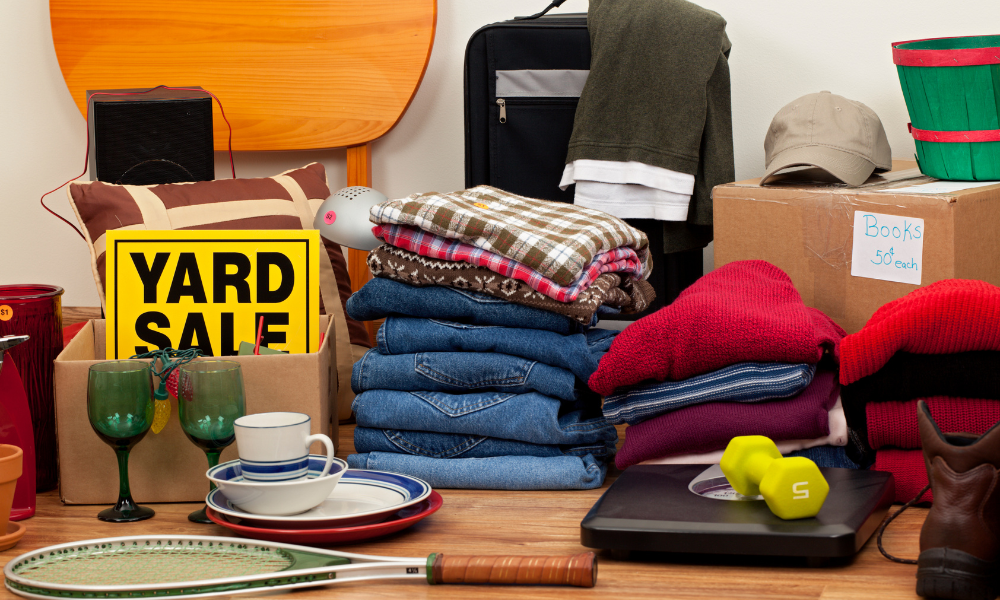 You've probably collected many items over the years and while you'll want to keep some for sentimental reasons, others can be sold on to generate income.
These can be sold via yard sales and local markets and a good tip is to group your items by season so people are more likely to buy.
A few items that sell well at yard sales and markets include:
Kids clothing
Retro toys
Home decor
Name brand clothing
Antiques
Records
And remember, you can also sell old items online via platforms such as eBay and Craigs List.
Learn more in this article detailing is it worth selling on eBay.
Final Thoughts on the Best Home Businesses for Retirees
At the end of this list of home businesses for retirees, you can see there's plenty of opportunity to keep earning.
Starting your own business isn't easy, but being self-employed has its perks, with you being able to work flexible hours, so you still have time to enjoy time with friends and extended family.
Start by considering the retirement business ideas on this list and choose one that aligns with your lifestyle, passions, and activity level requirements.
And, think about your financial needs:
Do you need the money or are you just looking for a bit of fun and adventure?
By making some careful considerations, you can build a successful and fulfilling home business in your twilight years.
Want to learn step-by-step how I built my Niche Site Empire up to a full-time income?
Yes! I Love to Learn
Learn How I Built My Niche Site Empire to a Full-time Income
How to Pick the Right Keywords at the START, and avoid the losers
How to Scale and Outsource 90% of the Work, Allowing Your Empire to GROW Without You
How to Build a Site That Gets REAL TRAFFIC FROM GOOGLE (every. single. day.)
Subscribe to the Niche Pursuits Newsletter delivered with value 3X per week