23 Cheap Franchises to Jumpstart Your Business & Turn a Profit Quickly
When you buy something through one of the links on our site, we may earn an affiliate commission.
Are you thinking about jumpstarting a business that can earn you a decent living? Instead of trying to recreate the wheel with starting a business, it might be time for you to look into a franchise location. However, this initial franchise fee can be expensive for a proven business model. You need cheap franchises to get you started quickly and easily.
Low-cost franchises are out there for those who know where to look. Be your own boss and benefit from low startup costs with some of these franchises.
Let's take a closer look.
Cheap Franchises for Vacation Planning
Do you want to help people plan their dream trip? Explore the world with these vacation planning franchises!
1. Dream Vacations Franchise
If you want a low-cost franchise option that permits you to work from the convenience of your own home, Dream Vacations might be the right fit for you. In essence, they will train you on how to start your own travel agency from a home office.
Not only do you get to help other people make their vacation dreams come true, but you also score a significant discount on your own travel. This franchise business review would be remiss if we didn't point out that this is one cheap franchise that gives you 100 percent commission and discounts!
---
2. Cruise Planners
Another option for a low-cost franchise that permits you to work as a travel agent from home is Cruise Planners. They provide you with training, support, and technology that will have you booking trips for your clients in no time at all.
Not to mention, the Cruise Planners franchise fee is worth a second look. This is one of the most profitable franchises for travel, and you don't even need a physical location. 
Cheap Franchises for Fitness
Help people to get in the best shape of their lives with a new franchise location that can help you turn a profit. Here are some affordable options in the fitness franchise industry.
3. Jazzercise Franchise
Think that Jazzercise was only popular in the eighties? Think again! Jazzercise is a fun and upbeat way for many people to start embracing a fitness journey.
There are two routes through the Jazzercise franchise fee: instructor level or class owner. An instructor can teach the classes anywhere, whereas a class owner makes a business investment. You make the same initial investment in the franchise fee, but it will deviate depending on whether you own your own business.
---
4. Baby Boot Camp
Moms who want to help other moms get in shape will love this successful franchise. Baby Boot Camp from Momleta is designed to help moms stay in shape with personal training and energizing workouts. This is also one of the best low-cost franchise opportunities out there.
---
5. Fit4Moms
Much like Baby Boot Camp, Fit4Moms helps postpartum women to stay in shape. They have won awards from Franchise Business Review, Franchise Times, and Entrepreneur for their business development. It is a low initial investment that could yield big gains for you -- both physically and financially.
Cheap Franchises for Real Estate
Real estate is a huge market because people are always buying and selling homes. Make the most of these cheapest franchises to get on the bandwagon. 
6. Show Homes Home Staging
Selling a vacant house can be a challenge for real estate agents, which is why home staging is such a profitable franchise. Show Homes Home Staging makes properties look more inviting and appealing, with unique styles that resonate with buyers. 
They even offer short-term rental staging for properties like Airbnbs. Be prepared that this is a low-cost franchise, but it is a little more expensive than some other options listed here.
---
7. Motto Mortgage
Many home buyers are looking for a mortgage company that truly understands their needs and the market in their geographical area. Motto Mortgage delivers exactly what they are looking for, and it serves as one of the profitable franchises you may want to consider.
If you want to play a role in helping your clients find their dream house, Motto Mortgage may be the right fit for you.
---
8. Help-U-Sell Real Estate
Anyone who has ever tried to buy real estate knows how quickly fees can cost them. Help-U-Sell Real Estate is different: it focuses on set fees for your real estate transaction. As a result, many people love to work with them because they know exactly what it will cost.
---
9. United Country Real Estate
Real estate agents who specialize in rural properties may want to investigate these low-cost franchise opportunities with United Country Real Estate. For a franchise fee, they provide you with marketing, tech, and even training to help more people close on their dream home.
Better yet, they have been around for more than a century. You can trust that they know exactly what you need to run a profitable franchise.
Cheap Franchises for Property Management Industry
If you don't have a passion for real estate, maybe you want to help people take better care of their existing properties and homes. These property management franchise options are inexpensive to start and can net you a serious profit.
10. Augusta Lawn Care Services
Nobody wants to spend their weekends slaving over the lawn mower and the weed eater. Save people time and earn a great income by running one of these franchise locations. Augusta Lawn Care Services offers affordable lawn care, including mowing, landscaping, hardscaping, and even snow and ice removal services. 
---
11. Jan-Pro
If you want a profitable franchise that caters less to homeowners and more to businesses, Jan-Pro might be the right fit. They clean auto dealerships, schools, churches, retail locations, fitness centers, and more. No matter what area you live in, there are commercial outlets that need your help to stay pristine.
When you pay their franchise fees, they even help you locate customers, so you don't have to worry about the sales process!
---
12. RooterMan
Maybe you have dreams of helping homeowners keep their properties up to date with the best plumbing. Even if you have no experience as a plumber yourself, you can get a leg up on the competition with a RooterMan franchise.
According to Entrepreneur, RooterMan has been the best plumbing franchise for fifteen years running. Part of the allure is that they don't charge a royalty fee to business owners. Instead, all you will pay is your franchising fee.
Here's a handy guide on how to start a handyman business on your own!
---
13. Anago Cleaning Systems
Another great option for commercial cleaning, Anago Cleaning Systems, has a tiered franchise fee depending on how much effort you want to put into your business: master franchise fees and unit franchise fees are both great options. 
A unit franchise location buys the rights to a location from a master franchiser. You service the accounts, but you don't have to do as much of the paperwork required to keep the wheels turning. It depends on how much time and effort you want to put into your business. 
---
14. Kwik Dry Carpet and Air Duct Cleaning
It might not be the most glamorous job, but everyone needs their carpet and air ducts cleaned eventually. This is one of those unavoidable realities of being a homeowner, so take advantage of it with another successful franchise: Kwik Dry Carpet and Air Duct Cleaning.
You can advertise on your marketing materials that you get the job done quickly and efficiently so that they can get back to living their lives.
---
15. Mosquito Squad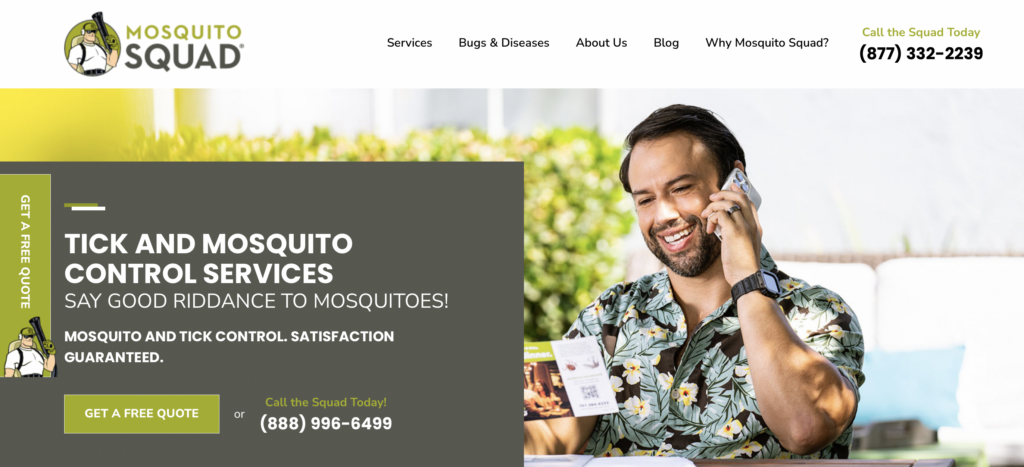 For those who don't mind pests, Mosquito Squad is one of the best low-cost franchises because people are willing to pay good money to avoid being eaten alive by mosquitos. Their system-wide revenue tops $114 million, so it might be time for you to get in on the action.
Cheap Franchises for Food
Most people who think about a cheap franchise immediately think of fast food. Here are some options that may suit you.
16. Time to Eat
Time to Eat is the competitive alternative to food delivery services like DoorDash and UberEats. The best part is you don't have to worry about setting up a retail location, which can seriously eat into your startup costs. Instead, franchise owners can simply hire drivers and partner with local businesses to deliver their goods. 
---
17. Chester's 
Craving a good meal of fried chicken? Chester's is one of the best cheap franchises for anyone looking to make their mark in fast food. The good news about opening a Chester's Chicken franchise business is that there aren't too many of them saturating the market (surprising because of its low-cost franchise fees).
They have only been offering franchise options since 2014, so get in now to build your chicken empire.
---
18. Coffee Vending
Maybe you want to get into a low-cost franchise related to food but don't love the idea of flipping burgers. Coffee is almost a necessity in many peoples' lives, so why not take advantage of Coffee Vending? This franchise business allows you to place small coffee vending machines in locations.
You never have to serve a single customer by pulling a quality espresso shot.
Another advantage is that you can decide how much time (and money) you want to spend on your new business ownership. You could place just one vending machine in a hospital or car dealership or expand your empire to make something sustainable.
---
19. Duck Donuts
Is there anything better than a fresh donut made to order? Duck Donuts delivers when it comes to the tastiest donuts around -- and that might be why this franchise business has skyrocketed in popularity to have more than 100 locations around the United States.
Franchise owners can easily view their interactive map to see which territories have already been claimed to make sure your business is permitted. 
While it may be a little more than some of the other low-cost franchises like Jazzercise, it's a tasty and still affordable option for many.
---
20. Dunkin
If you're interested in a more well-established brand for your foray into franchises, Dunkin' certainly has a lot to offer. Hot coffee, iced coffee, and the ubiquitous donuts make this a tasty business.
There are two routes for franchisees to pursue a Dunkin location. You can open what they refer to as a traditional location (750 to 3,100 square feet) or non-traditional (500 square feet).
Plus, you get the name recognition of a national chain. With the right marketing materials and location, this could prove to be one of the most profitable franchises on our list.
Other Cheap Franchises
Maybe none of these cheapest franchises suited you. These unique opportunities will help you find a niche market in your hometown.
21. Stroll Magazines
Neighborhood magazines have been rising in popularity, providing great localized content to residents and homeowners. Local businesses subsidize the magazine through advertisements. All you have to do is sell these ad spots and put together content that matters to people in your area.
They cater exclusively to upscale neighborhoods, making this a great opportunity for local business owners.
Stroll Magazine is one of the best options when it comes to initial investment costs: they don't have any!
---
22. Sign Gypsies
Have you noticed those big signs in the yard when someone is celebrating an achievement or a birthday? Sign Gypsies is one of the fastest-growing yard greeting companies in the United States. They have more than 800 locations as of right now, but the market is not completely saturated yet.
Under this franchise model, you will keep all sales as they do not collect royalties ongoing.
---
23. Complete Weddings + Events
Is there anything more magical than being a part of someone's wedding day? Major event planning opportunities abound with Complete Weddings + Events. If you dream of helping other people celebrate their biggest days, you need to get in on this franchising opportunity.
You can get into DJs, lighting, photography, coordination, photo booths, and more!
Final Thoughts: Cheap Franchises to Grow Your Influence
Searching for the best low-cost franchises in the United States? These cheapest franchises will help you to keep low startup costs while launching a business that will thrive in just about any market. It doesn't matter what interests you; you can find a great option that has an initial franchise fee you can afford. 
Want to learn step-by-step how I built my Niche Site Empire up to a full-time income?
Yes! I Love to Learn
Learn How I Built My Niche Site Empire to a Full-time Income
How to Pick the Right Keywords at the START, and avoid the losers
How to Scale and Outsource 90% of the Work, Allowing Your Empire to GROW Without You
How to Build a Site That Gets REAL TRAFFIC FROM GOOGLE (every. single. day.)
Subscribe to the Niche Pursuits Newsletter delivered with value 3X per week