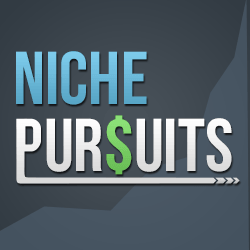 Exactly 2 years ago today was my last day at my corporate job as a Business Banker with Wells Fargo.  As I reflect back on where I was a couple of years ago, and where I am today I feel like I'm in a completely different spot.
Like many of you, I went to a University and got a degree.  I graduated from Brigham Young University in 2002 with a degree in Business Finance.  I then spent the next 9 years working for "the man".  I had lots of great experiences and co-workers, but the itch to become an entrepreneur was there from the very beginning.
Even while I was in college, I tried a few different business ventures, but never really got anywhere.  I created my first website in 2005 (if you can call that ugly thing a website).  I worked full-time and got my Masters in Business Administration (MBA) in the evenings from Arizona State University from 2005 to 2007.  Quickly realizing that an MBA does not equal immediate success and fortunes, I started dabbling in business ideas again.
In 2009, I decided to build small little sites focused on just one subject (small niche sites).  I could go into all details of how this worked, but I've covered them here and here and here already.
Lets just say these sites were VERY well!  Within a couple of years, I was making more from my "side" business than my full-time job at Wells Fargo.  After saving up 6-months worth of living expenses, I told my boss I was quitting my job.  I remember that conversation vividly.  My palms were sweaty and I had been thinking about the meeting for weeks.
I walked into my bosses office, shut the door, told her that I loved working with everyone there, but that I was quitting.  I didn't drag it out, just let her know frankly that I had some websites doing well and that it was time for me to leave.
I was very worried that she would be upset or make it difficult; however, my she was extremely happy for me!  She could see that I was excited about my business and although she was losing me as an employee, she was happy to see where I was headed.
Want To Build Smart & Relevant Internal Links...Quickly?
Link Whisper is a revolutionary tool that makes internal linking much faster, easier, and more effective.  It makes it simple to boost your site's authority in the eyes of Google. You can use Link Whisper to:
Bring out your orphaned content that isn't ranking

Create smart, relevant, and fast internal links

Simple yet effective internal links reporting: what has lots of links and what pages need more links? 
Click here to revolutionize your site's way of doing internal links
I actually ended up working a few more weeks after I told her, rather than the standard 2 weeks.  So, my last official day was March 11th, 2011.
How has the entrepreneur lifestyle been?  I wouldn't change it for anything now!
I certainly put in more hours some days than I ever would at a corporate job.  But I also have the freedom to take longer vacations, or work different hours (when I want to), than I ever could at a corporate job.  And it doesn't hurt that my bank account is healthier now as well!
But at the end of the day, I get to pursue projects that I'm passionate about and am in control of my own future.  If you are considering becoming an entrepreneur…I HIGHLY advise it!
The past 2 years have had its ups and downs, but my concerns and stresses in life are SO very different now.  I used to think about what I wanted to do with my career or wonder if I'd ever find a business that worked for me.  Now I think about how to grow my business or how to create something that will have a real impact.  (I think I've accomplished that with Long Tail Pro already, but I'm always thinking about other opportunities as well).
I could go on and on about all the great things the last 2 years have done for me and my family; but I'll just end here saying that I truly am living what I had dreamed about for so many years as I worked in the corporate world.  What will the next 2 years bring?  Stick around, and we'll find out together…
---