8 Of The Best Amazon Fake Review Checkers To Protect Buyers and Sellers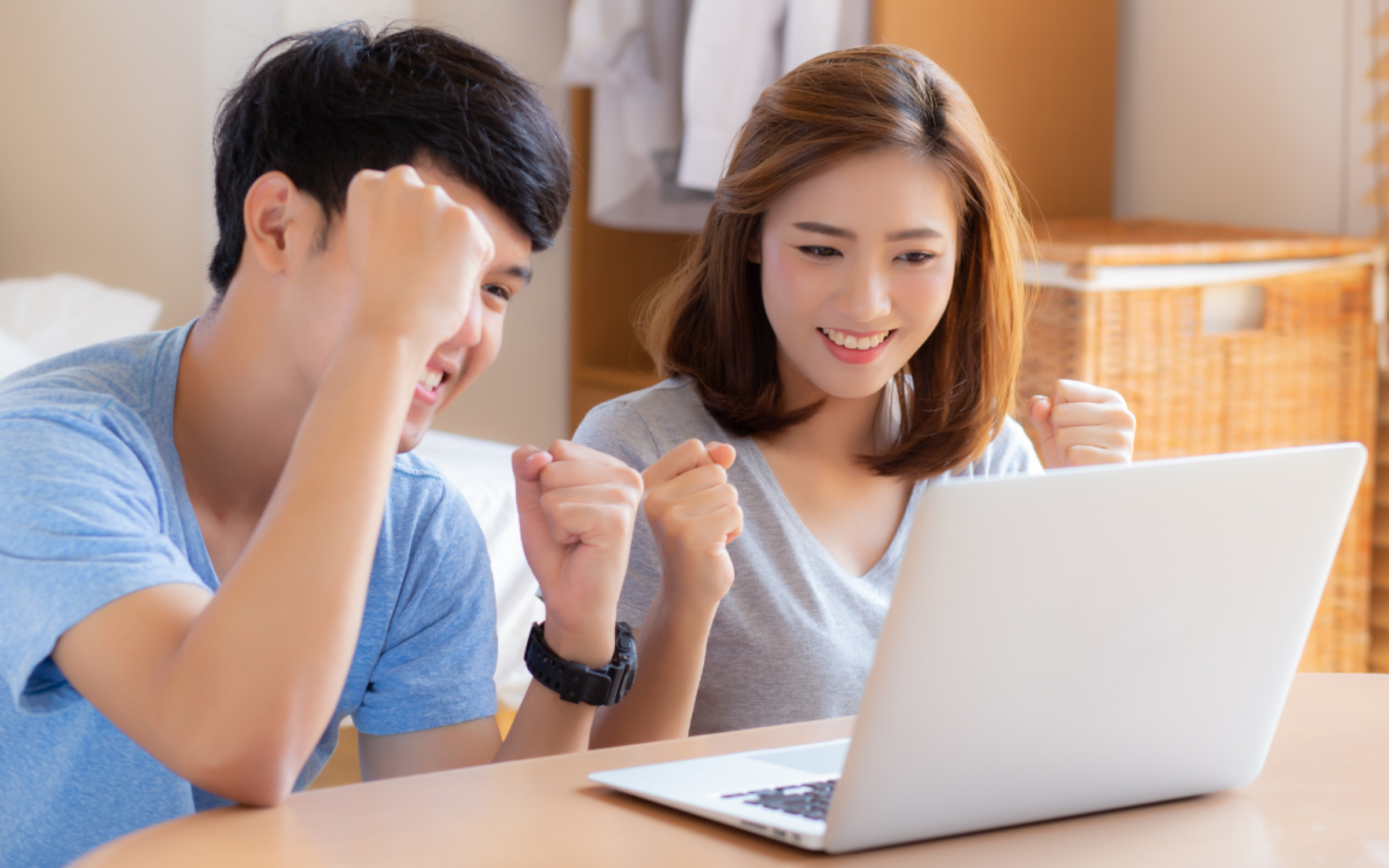 When you buy something through one of the links on our site, we may earn an affiliate commission.
Amazon is full of fake reviews, and it can be hard to spot the fakes from the legit reviews, especially when a large portion of the false reviews look incredibly convincing. There are entire schemes where sellers will pay others to post fake reviews on competing products in exchange for gift cards, free products, or cash.
Amazon recently filed a lawsuit against fake review brokers across more than 10,000 Facebook groups that contribute to the issue.
Although Amazon is doing what they can to keep up with these schemes, there are still millions of fake reviewers posting. It's essential as a buyer or seller to be able to spot fake Amazon reviews.
In this blog, we'll introduce you to the Amazon review checker options, and how these websites can help you save time and money!
How to Spot a Fake Review on Amazon
Whether you're a buyer or seller, it's important for you to be able to tell the difference between fake reviews on Amazon and the real deal.
When shopping on Amazon, almost everyone does a quick scan to look for those 5-star positive or 1-star negative reviews. But those stars can be incredibly misleading. In many cases, they are not a true indicator of a quality product.
Knowing the red flags to look out for and how to spot fake reviews can save you from making a purchase that isn't worth the money. On the other hand, if you're a seller, you can take necessary action to clean up your product reviews!
Top Fake Review Red Flags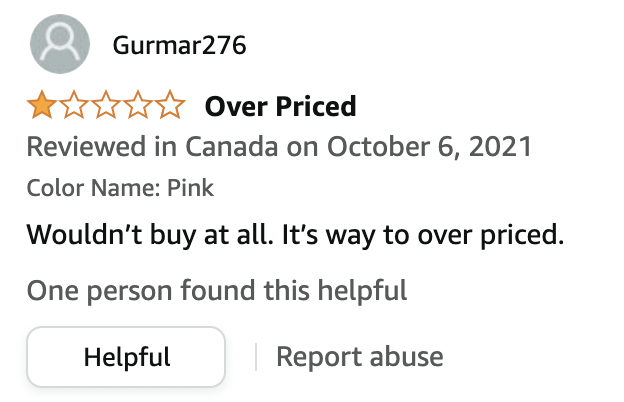 Little to no context with a positive or negative review
If an Amazon review has a glowing review or the opposite with a basic explanation such as "love it" or "bad product", this could be a sign of a fake. The person may not have even bought the product and written a terrible review as we see in the image.
The review does not have the "Verified Purchase" label
An Amazon review with the "Verified Purchase" label on the right-hand side of the review means that Amazon has verified the person writing the review has actually bought the product. If any Amazon reviews are not a verified purchase, then there's a chance that they could be a fake, although verified reviews are not necessarily a guarantee they are genuine reviews.
A one-size-fits-all review
Another key indicator that a review may be fake is if the description could be applied to, well, any product on Amazon. A one-size-fits-all product review could avoid naming the specific product and many fake reviews use language along the lines of "it is perfect, and it came just in time."
If the reviews consistently mention a competing product
When the Amazon reviews for a certain product repeatedly recommend buying another competing product, then it could be an obvious fake. Would tens or thousands of people really take the time to mention a competing product in the review section of another? Probably not.
Multiple similar reviews posted on the same day
If you're scrolling through the review section and notice there are multiple vague 5-star review posts on the same day and at around the same time, then something is clearly fishy. That seller could be fraudulently writing positive reviews to bring more traffic (and sales) to their product.
How do Fake Reviews Affect Sellers & Buyers on Amazon?
When's the last time you purchased a product on Amazon without checking the review history first?
Be honest with yourself! Probably never.
The number of Amazon reviews a product has is a huge indicator to buyers that they can trust in the quality of a product before hitting the "add to cart" button. Also, legitimate positive reviews help sellers achieve their monthly goals through traffic and sales!
A buyer can end up with a low-quality product despite the glowing positive reviews, resulting in hard-earned money lost.
On the flip side, a seller can receive a multitude of negative reviews despite selling a high-quality product. These Amazon reviews will make it more likely for a person to skip over their product while online shopping.
Fake reviews create a negative experience for everyone involved.
---
4 Checkers for Buyers to Spot Fake Reviews
Sifting through the review summary of an Amazon product for suspicious reviews is a tedious and time-consuming task. Let these Amazon review checker tools designed to distinguish fake reviews from a mile away do the investigative work for you!
Fakespot
First on our list of Amazon review checker tools is Fakespot. It's an AI review checker trusted by over one million shoppers that helps spot fake product reviews on Amazon and other top retailer websites such as Shopify, Walmart, and eBay.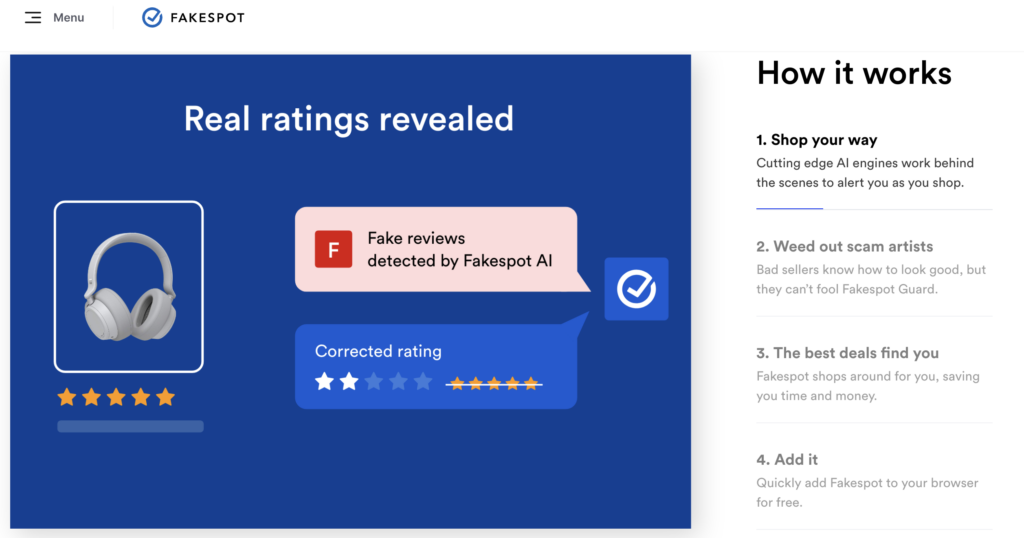 When shopping online, you can use their browser experience to copy and paste the Amazon URL into their review checker. Or, you can use their Chrome Extension, which will automatically alert you to fake reviews as you browse. Fakespot also recently introduced a mobile app if you prefer to shop from your phone!
The Fakespot Amazon review checker tool helps buyers purchase confidently by allowing you to filter products based on review legitimacy while having the option to "hide" from products with many fake reviews.
Click here to download their Chrome extension; it only takes a few seconds!
Key Points:
Free to use
Browser extensions available
Mobile App
---
TheReviewIndex
TheReviewIndex is another AI-powered URL search tool that helps you quickly copy and paste an Amazon tech product into their app to discover fake reviews. Users can choose between searching for fake reviews with their browser app, Chrome plugin, or Firefox plugin. 
This website only gathers product ratings for tech and electronic products on Amazon, but it can tell if fake reviews have elevated or depleted an Amazon product's overall rating.
While simultaneously checking for fake reviews, TheReviewIndex conducts a "spam test" to ensure the live reviews are legitimate with a "pass" or "fail" score once the results load.
A quick test run shows that this Revlon hair styling tool has an 8.9/10 score with a passing spam score while analyzing over 900 Amazon reviews. TheReviewIndex even categorizes the most common keywords throughout all reviews so you can get a quick snapshot of the product. 
Key Points:
Free to use
Chrome and FireFox plugins available
No mobile app
---
ReviewMeta
ReviewMeta analyzes Amazon product reviews and helps to filter fake reviews using their advanced algorithm.

All you have to do is visit their website, copy and paste the product URL for the product you want to analyze in their search bar and select the "Go" button. They also have browser extensions if you prefer those.
When ReviewMeta completes the analyzing process (which only takes a couple of seconds), they will award that product with a pass, fail, or warning grade based on the number of unnatural reviews present. Think of it like a report card but for Amazon fake reviews!
This product received a "passing" grade and shows little to no suspicious review activity. However, there is a "warning" for the number of suspicious reviews, and it "fails" in the deleted reviews and unverified purchase categories. Just keep these grades in mind when deciding to hit "purchase" on a product!
Key Points:
Free to use
Browser extensions available (Chrome, Firefox, Safari)
Mobile app
---
AppBot
Appbot stands out as a fantastic Amazon review checker tool because its purpose is to check app reviews on the Apple Store or Google Play Store!
As it turns out, it works amazingly to identify fake reviews on Amazon too.
According to their landing page, over 25% of the Fortune 100 and 35% of top charting app developers use Appbot review checker tool. If it's good enough for the likes of BMW, Target, and DHL, then it's good enough for us!
To use Appbot to find fake Amazon reviews, you'll need to create an account and purchase a package. The standard and cheapest package is $39 USD per month and provides you with everything you need for analyzing reviews on Amazon.

This tool is particularly unique because it uses sentiment analysis and natural language processing to automatically check online reviews for uncommon language, grammar, and even emoji use!
Key Points:
Paid package ($39 USD/month minimum)
No mobile app
Integrations with Slack, Zendesk, Zapier, Microsoft Teams, etc.,
---
4 of the Top Amazon Review Checker Tool Options for Sellers
Being able to spot fake reviews is crucial for your Amazon business. Your buyers want to know they can trust your products, and it can be difficult to instill that trust if a lot of your reviews are fakes!
As an Amazon seller, use these four Amazon fake review checkers to ensure the health of your online business and become well-versed in spotting legitimate reviews.
Have you always wanted to start an Amazon store but you're not sure what products to sell (then you may want to check out our guide to Amazon store names for extra help)? Check out some ideas for what to sell on Amazon!
AMZ Tracker
AMZ Tracker is an all-in-one Amazon review checker for sellers that goes beyond product review analysis. 
The tool incorporates an offensive and defensive strategy for Amazon sellers to grow and retain high rankings (and you'll probably also love our list of the best tools for Amazon sellers)! If you're just getting started with your online business, AMZ Tracker even helps you discover unique Amazon business opportunities!
The offensive strategies include:
Keyword tracking
Tips to increase your conversion rates
Assistance in promoting your Amazon products
URL optimization
In the defensive features, you'll find the Amazon review checker and a special protection feature that works to eliminate fake negative reviews from your competitors.
All you have to do is set up fake review alerts under their review monitoring tab. Then, every time you receive a product review under a five-star ranking, you'll receive a message letting you know.
Once you receive the alert, AMZ Tracker's UI helps you read the review with their sophisticated software to detect whether it's fake or real.
AMZ Tracker supports 10+ Amazon marketplaces, including:
Canada
USA
UK
China
France
Brazil
Germany
India
Italy
Japan
Spain
Paid plans: Kickstart your 7-day free trial period! Then, choose between several plans ranging from basic ($50 USD per month) to legend ($300 USD per month) subscriptions with discounts on annual plans.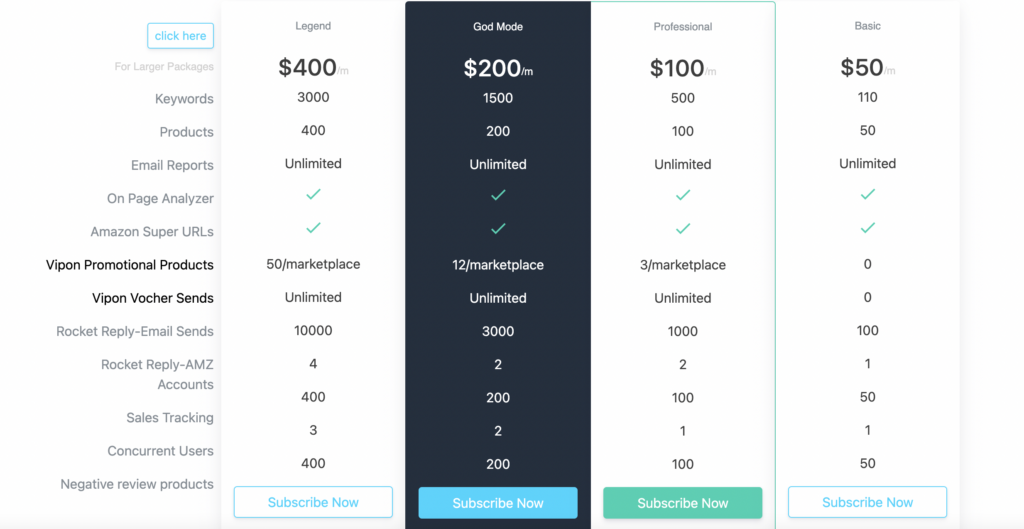 If you're a corporate company, AMZ Tracker also has the Corporate 2 Plan ($800 USD per month) or the Corporate 3 Plan ($1,600 USD per month), depending on the size of your team and Amazon marketplace.
---
AMZFinder
As an Amazon seller, AMZFinder is what online store management dreams are made of!
AMZFinder is a unique tool for Amazon sellers because it allows you to easily manage all customer-facing needs such as email replies, review verification, and invoices in one place.
Their tool allows you to manage and oversee all of your product reviews on Amazon, while helping to filter out the fakes from the real reviews in real-time. As an Amazon seller, you can set up instant alerts that let you know every time one of your products receives a review, so you can decide to keep the review or report it as a fake!
AMZFinder supports 8 Amazon marketplaces, including:
Canada
USA
Japan
United Kingdom
Germany
France
Italy
Spain
You can even manage multiple stores from each marketplace at no extra cost!
Key points:
Review management tool (Amazon review checker)
Customer support & emailing tool
Automatic invoice generator
Supports international Amazon marketplaces
Paid plans: Try it for free, then choose between their starter, basic, pro, or enterprise paid plans that range from $29.99 USD to $419.99 USD per month.
Plus, there's an option to cancel your plan at anytime with a money-back guarantee!
---
AMZ Insight
Next on our list of Amazon review checker tools for sellers, AMZ Insight strives to make Amazon research and tracking simple by assisting Amazon sellers to find profitable products to sell while increasing organic traffic and distinguishing the real amazon reviews from the false reviews.
Their tool will go through the products on your Amazon store and check for negative reviews with three-star ratings or less. They'll send you an alert whenever you receive a star rating under this threshold, which allows you to respond to an unhappy customer or to determine if the review is fake.
Plus, AMZ Insight is more than an Amazon review checker. They offer services such as store SEO, insights into your competitor's strategies, and finding profitable products that relate to your store.
AMZ Insight supports 10+ Amazon marketplaces, including:
Canada
USA
UK
France
Germany
Italy
Spain
China
Japan
India
Australia
If you'd like to seriously scale your Amazon business, they're the perfect tool to help you do that.
Key Points:
Review management tool
Keyword generator (SEO)
Track competitor's reports and actions
Product and keyword rankings
Product database
Niche analyzer (helps you find what products to sell)
Pricing: Test out the tool with a 10-day free trial, then if you decide it's perfect for your goals, paid plans range between $39 USD – $129 USD per month.
---
Review Monitoring
Review Monitoring automates the process you'd normally go through to check for fake customer reviews on Amazon and other marketplaces. Their tool will help you save time by automating countless tasks that come with managing a successful Amazon store!
Their automated tool scans product reviews on Amazon and categorizes each review into verified, unverified, or vine reviews. The verified review are genuine reviews from people who have bought your product, while "vine" is what they call a fake review.
The cool thing about Review Monitoring is that sellers or buyers on Amazon can use their tool because they offer a demo period of 90 days (and you may also be interested in knowing how to contact Amazon sellers). After your demo period, you can customize your plan and decide on a budget that works with your goals.
With your Review Monitoring account, you can track over 10,000 Amazon product reviews simultaneously while accessing in-depth analytics on what products are performing well and are not.
Key Points:
Unlimited users
Track over 10,000+ Amazon products
Review management tool with organization
Customize alerts for product reviews
Advanced analytics with machine learning
Tips on how to improve your Amazon products reviews and learn about weaknesses
Monitor your competitors by looking at their strengths and weaknesses
Pricing: Demo period of 90 days. After the 90 days, you can customize your paid plan based on the size of your Amazon business and long-term goals.
---
Special Mention: Helium 10's Amazon Review Checker
A special mention in the Amazon review checker space is Helium 10, which has everything you need to manage and grow your rocket ship Amazon business! 
We did a full Helium 10 review, but here's a summary of what to expect from a membership with Helium 10!
Helium 10 truly has everything you need for your Amazon business, including:
Fast & powerful product research (450 million ASIN database)
Multiple keyword search options
Smart guide that assists in the content creation process (ensures high-listings)
Business management tools including in-depth security alerts
Advanced analytics tool that helps power your decisions
Automated marketing tools to scale fast
The best part is that we're partnered with Helium 10 and have unique referral codes that help you save on every plan with Helium 10.
---
Can you Trust Amazon Reviews?
The short answer is: of course!
You just need to know what to look out for, and with these Amazon review checkers helping you to spot fake reviews, you can rest knowing you're making informed purchases.
Be sure to choose the review tool that's best for you, and shop safe or sell safe!
Want to learn step-by-step how I built my Niche Site Empire up to a full-time income?
Yes! I Love to Learn
Learn How I Built My Niche Site Empire to a Full-time Income
How to Pick the Right Keywords at the START, and avoid the losers
How to Scale and Outsource 90% of the Work, Allowing Your Empire to GROW Without You
How to Build a Site That Gets REAL TRAFFIC FROM GOOGLE (every. single. day.)
Subscribe to the Niche Pursuits Newsletter delivered with value 3X per week