Toptal Review: Is This Freelancer Platform Worth It For Talent and Companies?
The freelance economy is booming. By 2027, nearly half (86.5 million people) of the US workforce will be freelancers. And with good reason: freelancing offers many advantages, including setting your hours, working from anywhere in the world, and (perhaps most importantly) making a great living.
It also offers businesses perks like flexibility, cost-savings, and access to a global pool of top talent. Freelance websites like Toptal and Toptal alternatives are becoming a go-to for companies looking to find qualified workers for specific projects.
This Toptal review will take an in-depth look at everything the platform offers, including the sign-up process, pricing, features, and more.
---
Toptal Review
Features -

93

Value for Money -

90

Quality of Work -

97

Ease of Use -

95
Summary
With Toptal, businesses can easily find, hire, and work with the world's best freelancers. Try Toptal here! 
Pros
Quality of talent
Toptal does all the screening and vetting
No-risk trial period
Transparent pricing
Low failure rate
No fees
Cons
Expensive
Toptal can only fill certain jobs
Competitive to find work
What is Toptal?
Toptal is a website that connects freelancers with companies looking for contractors. It's been around since 2010 and has a network of over 80,000 professionals from over 100 countries.
So if you're looking for designers, developers, or another type of technical freelancer, you can be sure you're hiring the cream of the crop.
Most users report having a phenomenal experience. Out of 1,419+ reviews on Trustpilot, Toptal has a 4.7 out of 5-star rating.

One thing that makes Toptal stand out is its rigorous screening process. All freelancers must pass a difficult test to be accepted into the network.
Of course, with such high-quality Toptal talent, you'll have to pay a little more than on other freelance websites, but it's well worth it.
How Does It Work?
If you're looking for a quality freelancer, step one is to sign up for a Toptal account. Go to the Toptal website and click on the "sign up" button in the top-right corner.
Once you've signed up, you'll need to fill out a short form with your basic contact information and what type of freelancer you're looking to bring onto your team.
After you've submitted the form, one of Toptal's representatives will reach out to you to discuss your project in more detail. Once they understand your needs, they'll handpick a few freelancers from their network and send them your way within 48 hours.
You can then interview the freelancers, view their portfolios, and read reviews from other clients before making your final decision.
Toptal Review From The Freelancer Perspective
If you're a freelancer looking to join the Toptal network, you first need to take their skills test. This multiple-choice test covers everything from programming languages to design principles.
Once you've passed the test, you'll need to submit your contact information and resume. One of Toptal's representatives will then reach out to you to discuss your experience and skills.
They'll invite you to join if they decide you're a good fit for the network.
The Toptal Screening Process
Toptal is ultra-selective with the freelancers they allow into their network (just like Marketerhire). They only accept the top 3% of applicants. Here's a breakdown of their screening process:
Step 1: Language and Personality
To join the Toptal network, freelancers must pass a language and personality test. This is a multiple-choice test that covers everything from grammar to cultural competence.
From there, freelancers must complete a series of questions that assess their personality. This helps Toptal match them with the right clients.
Step 2: In-Depth Skill Review
Next, freelancers must pass an in-depth skill review. This is a series of tests and projects that assess their skillset. For example, designers must complete a design exercise while developers must solve a coding challenge.
Step 3: Live Screening
Once freelancers pass the first two steps, they proceed to a live screening with a Toptal representative. During this call, the freelancer will share their work history, display their communication skills, and answer any questions the representative has.
Step 4: Test Projects
After the live screening, the freelancer will receive a test project. This is an opportunity for them to show off their skills and prove they are an excellent fit for the Toptal network.
Step 5: Continued Excellence
Once a freelancer completes all the above steps, they will enroll in the Toptal network. However, their work is not done yet. They must continue delivering high-quality work to maintain access to high-paying gigs with some of the biggest companies in the world—companies like AirBnb, Deloitte, and even the United Nations.
What Types of Freelancers Can You Hire at Toptal?
Toptal offers a wide range of freelancer services, including:
Designers
Developers
Finance experts
Product managers
Project managers
Developers
Toptal developers are some of the industry's most talented and experienced professionals. They specialize in a wide range of programming languages and technologies.
Here are examples of the developers you can hire from Toptal:
Backend developers
Frontend developers
Full stack developers
AI Developers
DevOps
According to multiple credible sources like Trustpilot and Indeed, the vast majority of reviewers had nothing but good things to say about the quality of developers on Toptal.
Common themes included developers having excellent communication skills, being able to anticipate issues, producing quality output, and validating their own work.
Designers
Designers are creative professionals who are passionate about their craft. They have extensive experience in various design disciplines, including web design, product design, and user experience (UX) design. If you need help with a new or existing website design, Toptal designers can assist you.
The designers on Toptal are not only extremely talented but also have the experience to back up their skills.
They've worked with some of the most impressive brands including Microsoft, Jaguar, the UK government, GSK, Jack Daniels, and the NBA.
Finance Experts
If you're looking for help with financial planning or investment advice, numerous finance experts are available to help. They have years of experience working in the financial industry and are well-versed in all aspects of personal finance.
From budgeting and savings tips to investment strategies, they can provide you with the guidance you need to make sound financial decisions.
Project Managers
If you're planning a large project and need someone to help manage it, then hire a project manager. They have experience leading teams of developers, designers, and other professionals through all stages of the project lifecycle.
From initial planning and scope definition to launch and post-launch support, they will ensure your project is completed on time and within budget.
Product Managers
If you're launching a new product or service, product managers can help you ensure its success. They will work with you to develop a product roadmap and go-to-market strategy that considers your business goals and target market.
Additionally, they will provide ongoing analysis and feedback during the product development process to ensure that your product is on track for success.
Toptal Review: Pricing and Fees
Toptal's pricing model is more expensive than other freelance marketplaces, but it has some definite positives.
Toptal Pricing Positives
Chief among these is the lack of any recruiting or termination fees. As a result, businesses are risk-averse when working with freelancers.
Their main fears are being stuck with someone who doesn't work out or paying exorbitant fees if they need to end the project early.
Toptal seeks to address these concerns with its no-risk trial period. This allows you to work with your freelancer from Toptal for two weeks before deciding whether or not you want to continue working with them.
Then, if you're not happy, you can end the project with no questions asked and no fees charged.
What Can You Expect to Pay?
You can expect to pay a premium when hiring through Toptal. This is because you are getting access to the best talent in the world.
Let's say you're in the market to hire a developer. Rates vary depending on the developer's skill level, specialty, and location, but you can expect to pay anywhere from $40-$120 per hour.
Additionally, you set the initial budget and know the price upfront - including both Toptal's service fee and the freelancer's wage. Now you can eliminate any surprises when budgeting.
If you're a business owner or manager looking to hire freelancers, Toptal cost is an upfront deposit of $500, which comes from the first invoice (or is refunded later). After that, you'll pay the freelancer's hourly rate.
Fees
Toptal does not charge any additional fees beyond the initial deposit. Toptal adds their cut on top of whatever the freelancer charges – so if a freelancer charges $100/hour, Toptal might charge the client $120 (and pocket the difference as their fee).
This is a favorable structure compared to other freelancing platforms (which typically take 15-30% directly from the freelancer's rate).
Also, when you consider everything that Toptal does – from screening freelancers to negotiating your desired rate to managing projects and payment – they deserve to be compensated.
Toptal Review Pros and Cons
What are the pros and cons to note in a Toptal review? Let's take a look at both the freelancer and business perspectives:
Freelancer Pros and Cons
Toptal will handle everything you need related to clients. According to current freelancers on the platform, the staff is very speedy and helpful in getting things done on your behalf.
Toptal will negotiate on your behalf to get your desired rate.
You will get paid on time even if you're working with tough or unreliable clients.
You can select projects that meet your standards (based on societal impact, technical challenge, or substantial financial reward).
Since Toptal sources great clients, you can work with them for long periods. You become part of the client's team. That means no wasting time chasing clients.
You can tap into the community and Slack channel anytime you need help with a project somebody worked on before you.
Once you build up a reputation, opportunities will come knocking.
Rigid structure and policies (For example, you cannot work more than 60+ hours weekly to avoid burnout). They don't consider that individuals have their own definition of burnout.
Very competitive (Only 3% get into the network)! If you manage to get into the network, landing a job may take some time, according to freelancers.
According to Redditors who are current Toptal freelancers, Toptal may not compensate you for your skills but rather pay you based on where you're from.
Client Pros and Cons
The freelancers you hire will integrate seamlessly since they've been pre-vetted for communication, knowledge, and talent.
The freelancers you hire will have worked for top organizations.
The staff's speed and helpfulness make hiring a freelancer seamless.
Transparency (starting from the vetting process to the hiring stage). All steps are clear, and everything feels human along the way!
Toptal guarantees satisfaction. You get to work with your freelancers on a trial basis to ensure everybody is happy!
Toptal is expensive for employers.
A high-effort process and high cost are not ideal for small projects.
You can only source specific freelancers at Toptal, so you may not be able to find a freelancer for your project.
You may not have much control over the hiring process.
7 Features That Make Toptal Superior
Here are seven features worth mentioning in a Toptal review that make this platform unique and superior.
Find The Best of the Best
One thing that sets Toptal apart is that a rigorous screening process vets all freelancers. This process includes both a skills test and an interview with a professional interviewer.
As a result, you can be sure that any freelancer you find on Toptal is top-notch. You don't have to go through the rigorous process of trial and error to find the best talent!
Making IP Protection Simple
When you work with a freelancer on Toptal, you can rest assured that your intellectual property will be well protected.
All freelancers sign a non-disclosure agreement before they're even allowed to access the platform. This ensures that your ideas will be safe when working with Toptal talent.
On-Site Help
If you need on-site help, Toptal can arrange for one of its freelancers to come to your office or headquarters—regardless of where it is. This is possible because Toptal has a global network of talent. No matter where you are, there's sure to be a qualified freelancer nearby who can help.
Flexible Invoicing For Flexible Projects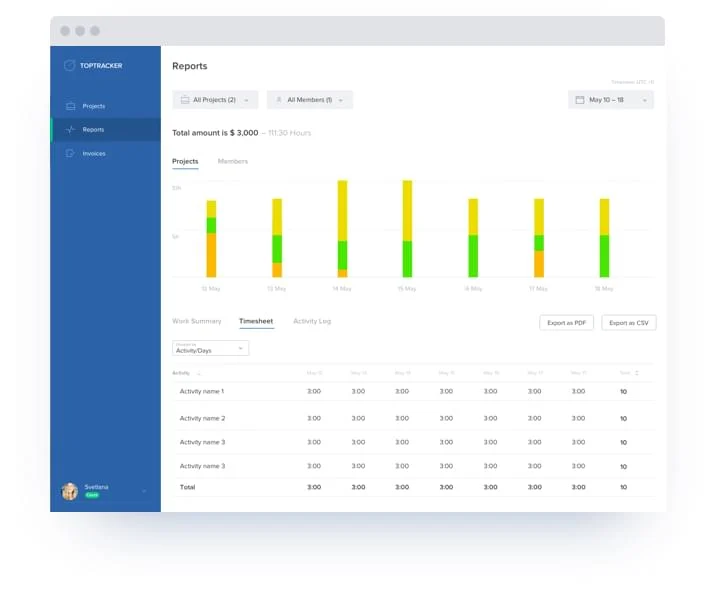 Toptal offers flexible invoicing options that freelancers can customize to fit your needs. This means that an invoicing option will work for you whether you're working on a project-by-project basis or need ongoing help.
Remote flexibility and cost-savings
Most of the freelancers on Toptal elect to work remotely, which has several advantages. First, it allows them to work from anywhere in the world. And second, it cuts down on client costs since there's no need to provide office space and equipment or cover travel expenses.
Painless Communication
Toptal strives to make communication as painless as possible with their freelancers. You can easily connect with your freelancer with integrated chat and video messaging whenever necessary. You also have the option to select freelancers located in the same time zone as you. Some of the favorite ways to stay in touch are:
Using the chat function for quick questions or comments
Scheduling regular video calls to go over concepts when messaging won't suffice
Organizing group video calls for team collaboration
Setting up a virtual watercooler for impromptu chat sessions
Guaranteed Quality
When finding quality freelancers, Toptal is confident that it has the best of the best. They're so confident that they offer a quality guarantee.
If you're unhappy with your freelancer's work, they'll either find someone else to finish the job or give you your money back.
That's impressive, and our Toptal review shows that the company is committed to offering its clients the best possible experience.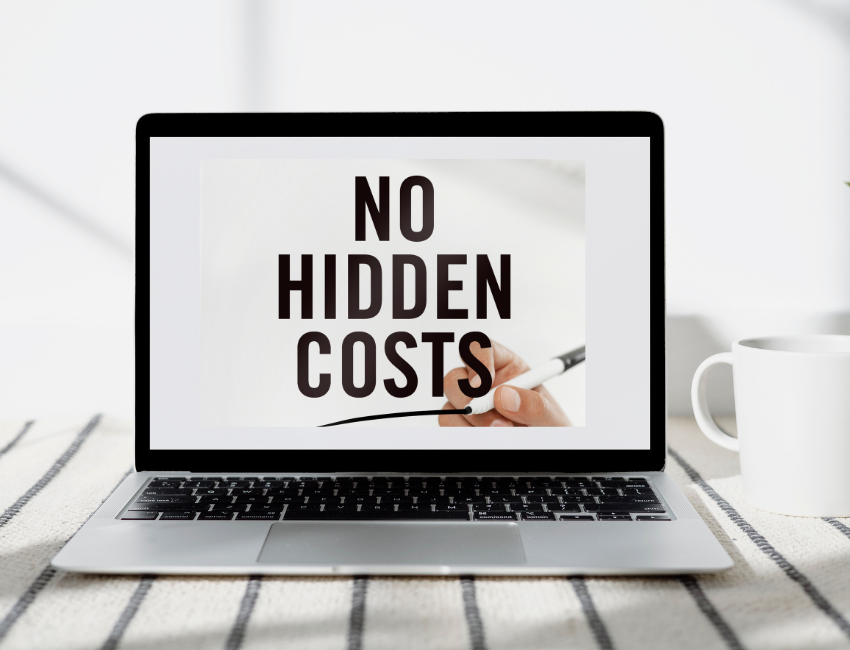 When deciding between hiring an employee and a freelancer, it's essential to factor in all of the hidden costs that aren't reflected in their wage.
Hiring freelancers can be a more cost-effective option (even if their hourly wage is higher!).
Employees receive several benefits, including health insurance, vacation time, and sick days. In addition, administrative costs, maintaining employee records, and filing payroll taxes can also add up quickly!
There are other financial risks to consider. For example, when companies bring on employees, they take on several risks that freelancers typically do not have.
One of the biggest risks is the potential for an employee-filed lawsuit for wrongful termination. Fear of a lawsuit can result in keeping an underperforming employee on the payroll for multiple months throughout various stages of HR-guided red tape.
In contrast, companies can dismiss freelancers with minimal, if any, notice when dissatisfied with their performance.
This can save the company time and money, as they do not have to worry about severance packages or any legal fees that may come with firing an underperforming employee.
Toptal Review: Final Thoughts
Overall, our Toptal review shows that it is a great option for businesses looking for high-quality freelancers in a tight labor market. Additionally, Toptal offers both remote and in-house hiring options, making it a great choice for businesses with various needs.
While the platform has many benefits, some may avoid the drawbacks. For example, Toptal is one of the most expensive freelancer marketplaces thanks to its reputation for quality and convenience. As such, it may not be the best choice for businesses on a tight budget.
Additionally, you can't just browse available talent on Toptal - you have to go through their long sales funnel and make a $500 deposit to get started. This can be a turnoff for some businesses.
Toptal is great for those who don't want to waste time sorting through dozens of unqualified candidates. If you need a qualified freelancer and are willing to pay top dollar, then Toptal might be worth considering. Before deciding, you'll need to assess if the quality and convenience are worth the cost.
For related reading on Toptal competitors, check out:
FAQs
Is Toptal legitimate?
Toptal is a legitimate website connecting businesses with freelance designers and developers. We've surveyed Youtube, Reddit, Quora, Trustpilot, and Indeed and found virtually zero reports of problems with payments or client interactions. One freelancer said he worked there for over six years and only had one "almost-bad" client experience, but Toptal had his back!
Toptal offers several resources and perks to help you succeed as a freelancer. These include a dedicated account manager, around-the-clock support, weekly payments, and access to a global community of freelancers.
Want to learn step-by-step how I built my Niche Site Empire up to a full-time income?
Yes! I Love to Learn
Learn How I Built My Niche Site Empire to a Full-time Income
How to Pick the Right Keywords at the START, and avoid the losers
How to Scale and Outsource 90% of the Work, Allowing Your Empire to GROW Without You
How to Build a Site That Gets REAL TRAFFIC FROM GOOGLE (every. single. day.)
Subscribe to the Niche Pursuits Newsletter delivered with value 3X per week