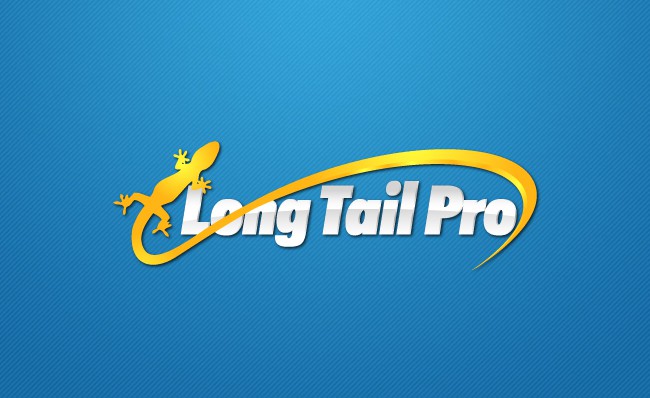 Hey everyone, the below post is from the new team over at Long Tail Pro.  As you know, I sold the company several months ago.  However, I do still have a small ownership stake and I believe strongly in future of Long Tail Pro, see my review here. 
One of the most common suggestions that people had while I was managing Long Tail Pro was that it should be web-based, rather than a desktop app.  Well, I'm happy to share that the new team has transitioned the software to a web based application, that we are calling Long Tail Pro Cloud!
As you will read below, there are some exciting new features that are included in the cloud version along with just being a faster tool overall.
With that quick introduction, I'll let the team at Long Tail Pro take over the rest of this post…
After 6 months of hard work and about a million cups of coffee, we've finally launched Long Tail Pro Cloud.
We're extremely excited about this launch and we think the cloud tool has a lot to offer, especially given the recent challenges with Google throttling volumes in the Google Keyword Planner.
Long Tail Pro Cloud offers a number of advantages over the old desktop version of the software. First and foremost, users no longer need to use any of their own accounts for Google, Moz, Majestic, or anything else – everything now runs through our own backend and getting started on your keyword research is as simple as signing up for the app.
Long Tail Pro Cloud also offers a number of new features that we think will prove useful to those of you who are trying to drastically improve and streamline your keyword research process.
Custom Keyword Competition Recommendations based on your site
LTP Cloud allows you to associate a project with a domain, and uses your domain's metrics to give you custom recommendations on what level of Keyword Competition you should be targeting. We'll let you know what levels of keyword difficulty you should be comfortable targeting based on your domain's current metrics, and what keywords might be in reach if you're willing to do some linkbuilding.
For example: If you're trying to target keywords using the domain nichepursuits.com we'd recommend to you that you target keywords with KC lower than 40 (on the low end), but you can target up to KC 48 with content that you intend to try to linkbuild to.
Rank Value
For years, Long Tail Pro has been your go-to tool for assessing keyword difficulty. With Long Tail Pro Cloud, you also get to examine the other side of the coin – Keyword Profitability.
Keyword Profitability is the element that separates a niche site that makes $500 a month from a niche site that makes $5000 a month. With our new Rank Value feature, you can organize your keywords by monetization method (Adsense, Amazon Affiliates, and Custom). Based on this, you can estimate how much you might if you were ranking #1 for that keyword in Google.
AUTHORITY BUILDERS FREE LINK BUILDING CONSULTATION
NichePursuits Subscribers Free Consultation Call Includes:
A fully comprehensive competitor link analysis required to rank.
Custom Strategy Session Tailored For Your Site
Link and Content Velocity Analysis
An exact anchor text road map for your backlinks. (limited to first 50)
We integrated our own in-house algorithms that estimate keyword profitability with just a single input from you:
With Adsense, you simply need to input your site's average Click Through Rate on ads.
With Amazon Affiliates, all you need to do is enter the average purchase price of the product or group of products that you'll try to sell with a specific keyword.
We also have a custom option for those running ecommerce sites or who are selling their own products – to use the custom option, all you need to do is enter your visitor value and we handle the rest.
Here's Rank Value in action:
Speed
Long Tail Pro Cloud continues to use our proprietary KC algorithm to assess keyword difficulty – only now, KC loads many, many times faster than it did with the desktop app. Plus, in the Cloud version, KC is calculated automatically for each and every keyword that you find – you no longer have to pick and choose which keywords you want to get KC for.
Competition Analysis
The Competition Analysis page in Long Tail Pro is more useful than ever – we've added a number of extra metrics that you can use to scope out the competition, including Referring Domains to the Root Domain of the page you're competing with and a new Domain KC value.
Domain KC takes into account Domain Trust Flow and Domain Citation Flow as well a couple of other factors – it represents the strength of the domain (similar to Moz's Domain Authority metric). It's a good way to tell at a glance how strong your competitor's sites are.
In-App Chat Support
You can now talk to our support staff directly within the app instead of having to open a ticket in a third party support page. Get your questions answered, get product updates and tutorials, or even get advice about developing your website and linkbuilding, all through our in-app chat.
We've kept your Favorite Features
Most of the features that existed in the desktop version of Long Tail Pro have been carried over to LTP Cloud – you can "favorite" keywords, you can filter keywords any way you like, and you can organize all your keywords into different projects. You can export keywords and competition analysis pages. The one feature that we've excluded on purpose is the check available domains feature – we excluded this feature because we no longer believe exact match domains are best SEO practice and we don't want to encourage users to seek them out any more.
Google Adwords
The one thing that we would like to note is that since Long Tail Pro Cloud does not rely on Google Adwords to retrieve Keyword Data, and instead relies on third party services to get keyword suggestions, we do not have full coverage of all the keywords that Google has data for.
Keyword coverage is something we're working to constantly improve. As Google continues to clamp down on access to their data, very soon no tool will be able to provide full Google keyword data any more – we believe the solution we've chosen is the best way to ensure that Long Tail Pro Cloud is sustainable and reliable in the long run. We just want to make it clear that this is one portion of the software that we are absolutely committed to constantly improving.
Future Features
We've got lots of exciting plans now that we've finally launched Long Tail Pro Cloud. We'll be working hard to continuously improve the tool and to keep adding new features. If you have ideas for things that would help your keyword research, please reach out to us through the in-app chat to let us know!
If any of these new features excite you, make sure to start a brand new trial of Long Tail Pro today! Try the app for 10 days for just $1, and if it's not for you, you can cancel anytime within the app, no questions asked.
---