How to Become a Brand Ambassador And Increase Your Income
When you buy something through one of the links on our site, we may earn an affiliate commission.
If you're looking for a rewarding career, learning how to become a brand ambassador could be the key to a new future.
Reputation and appeal determine a company's success to a considerable extent. It is not enough for businesses to show themselves in the best light possible.
They also require their brand ambassadors to be credible advocates. Personal referrals from actual individuals will spread awareness and significantly impact viewers – more than brand-direct news.
The following article defines brand ambassadors, their benefits, how organizations profit from them, and how you can become one.
What Is a Brand Ambassador?
A brand ambassador is a person who, by words and deeds, represents and advertises a company, promotes its offerings, and functions as the embodiment of the firm's corporate identity.
Brand ambassadors are professionals at communicating about the brand online – via their social media accounts, offline, and at any conference or marketing event. They could also be your own company's personnel.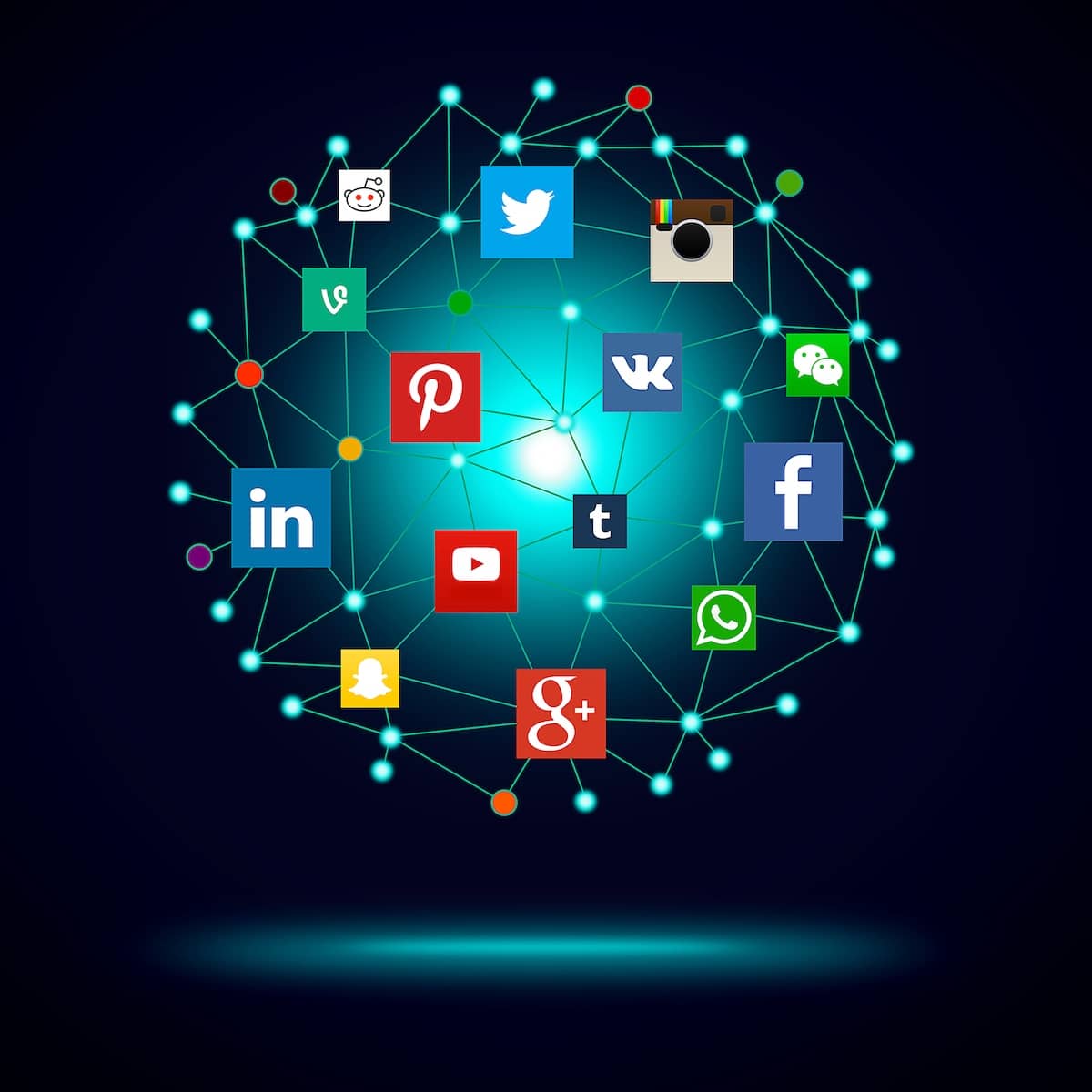 The Difference Between Online and In-Person Brand Ambassadors
Online brand ambassadors typically use social media and the internet to raise awareness about a company and its marketing campaigns.
Writing reviews on consumer review sites is one of an online brand ambassador's daily tasks (and there are lots of places to get paid to write reviews)
Making a product-related post on your social media sites
Using social media platforms to invite friends to events
Participating in online message boards or chat groups
Writing a blog review of a product or service
An in-person brand ambassador, as opposed to an online brand ambassador, may serve at a large gathering, such as a conference or marketing event.
Or, they may boost corporate recognition through conversation. An in-person brand ambassador's duties typically include:
Distributing marketing materials such as stickers or posters
Wearing branded uniforms or apparel items, such as t-shirts or hats
Handing out samples or product demonstrations in a cafe or shopping mall
Establishing and running tables at conferences or other events
What Does a Brand Ambassador Do?
Brand ambassadors create content and extensively use various social media sites to promote their preferred organizations. Their primary aim is to establish and maintain a link between the company's offer and the consumer.
Multiple venues, including blogs and personal websites, can feature brand ambassadors. These include major social media platforms like Facebook, Twitter, Instagram, and LinkedIn.
Brand ambassadors play a critical role in an organization's branding strategy, particularly in the company's social media posts.
Brand ambassadorship can be a highly effective technique for boosting an organization's employer brand. And, as a result, this can attract more high-quality applicants for available positions.
Why Should I Learn How to Become a Brand Ambassador?
There are several great opportunities available should you decide to become a brand ambassador. The list below includes just some of the benefits.
Earn a competitive salary
Get noticed by top employers
Learn transferable skills
Build your confidence
Develop networks
Enjoy a flexible schedule
Receive expert training
Improve your resume
Why Are Brand Ambassadors Important?
Brand awareness, which includes brand promotion and image creation, can be the most challenging or easiest thing you've ever done.
The most difficult aspect of TV advertising is that it has become monotonous and predictable. When they see a commercial break coming up, most TV viewers change the channel.
This is a terrible waste of time, money, and resources. And brands that only promote themselves favorably are not trusted.
According to the DMI, 74% of individuals believe social media influences purchasing decisions. Herein lies the brand ambassador's potential. If the audience thinks that the individual advertising the brand is not being compensated, they are more likely to believe them.
Many brand ambassadors encourage customers to try new items and build micro- or macro-images of brands. This type of word of mouth marketing is highly effective. Consumers are more likely to believe an ordinary person than a paid advertisement.
Top Skills Being a Brand Ambassador Requires
If you decide to become a brand ambassador, you'll need the following:
A strong passion for your brand
Be able to demonstrate your understanding of the brand
Understand the fundamentals of marketing
Possess strategic planning abilities
Have existing followers and a strong social media presence
Be known to possess authority in your field
Marketing knowledge and appreciation
Extensive professionalism
Natural leadership capabilities
A strong desire to form and nurture relationships
The capability to collect data and provide insight
How to Become a Brand Ambassador
We have come up with a list of suggestions for you to learn how to become a brand ambassador; they are as follows.
Find Compatible Brands
Begin by researching the companies you find interesting. Companies seek influencers who are a good fit for their beliefs, personality, and brand.
Next, examine a company's social media posts and research their influencers to learn what they look for in a brand ambassador.
Contact relevant brands that represent your interests or are related to material that you already provide. If you already publicly promote a company or brand, becoming an official ambassador for them may be easier. Becoming an engaged follower might also help you stand out when applying for jobs.
Get Your Audience Interested
Inspire your followers or others you contact to contribute their own stories, ask questions, or leave comments. Try to respond to everyone if at all possible. An interactive, personal touch will attract additional followers.
You may also organize in-person meet-ups in public places like cafes or shopping centers to interact with your followers.
Encourage Engagement
Encourage readers to like and comment on your social media postings. This will increase engagement and build a positive reputation in your community. You can use this approach to market yourself to organizations as a prospective brand ambassador.
Retaining likes and comments from many social media followers can make you more appealing to potential brands. Consider posting on popular pages or blogs to increase your following.
Build a Following
Increase your social media subscribers and following. Create as large a following as you possibly can. Connect with some other influencers to grow your audience.
Even if you are an in-person brand ambassador, you may advertise that you will be attending specific events, invite friends, and establish an online following to supplement your in person activities.
You'll earn more money as a brand ambassador if you have more followers who engage with the brand.
Create a Cohesive Online Personality
Brand ambassadors must have a cohesive online personality. Create your personal brand with a consistent tone, style, and range of interests.
This could include arranging your outfit in a particular way or creating images that show a cohesive aesthetic or a passion, such as a love of travel or a specific type of music. Companies will seek brand ambassadors who exude a certain feel to represent them.
Contact Relevant Brands
Once you've identified the types of brands you want to support, try contacting companies you want to promote.
For example, you may contact one of the company's social media pages and inquire about the potential of representing them.
Then, if they're involved, they might message you directly with more information. Investigate events in your region for in-person opportunities.
Consumer technology companies, apparel designers, and alcohol distilleries, for example, typically host in-person marketing events. Research events happening and approach representatives from a brand you find appealing.
Persistently Look for Brand Ambassador Opportunities
While some companies use informal procedures to find brand ambassadors online, some may use traditional job advertising and an official online application.
Check the company's website and career pages to see whether a brand ambassador role is available, search online job boards for potential listings, and find online groups and other brand ambassadors.
Becoming a brand ambassador can be a rewarding career if you enjoy communicating with a community, building a following, and demonstrating your brand dedication.
Begin by working in your spare time. Then, if you develop a large enough following, you could be able to work as a full-time brand ambassador.
Why Do Organizations Need Brand Ambassadors?
Brand ambassadors provide companies with several benefits:
Add a Human Touch to the Brand
Customers and prospective employees are more inclined to connect with brands and enterprises with a face. A brand is little more than a title or an image.
Even utilizing professional models to advertise a brand does not make them more appealing to potential customers. Advocates, on the other hand, can humanize companies.
Bolster the Marketing and Recruitment Teams
A brand ambassador is essentially a sales representative and possibly part of the marketing and recruitment team for a company.
One of the really powerful types of advertising is word of mouth. This is where corporate influencers wield most of their power and can affect the public's impression of the company by writing good reviews.
Become Valuable Assets to the Company's Social Presence
Most ambassadors have established themselves as prominent individuals and have good online reputations. This suggests they have a fan base and a large social network.
As a result, they are typically referred to as influencers because they may reach many people with a single blog post, status update, or tweet.
A company's social media accounts might profit as well. Brand ambassadors can rapidly attract visitors to the group's website due to their good online reputation.
This also holds true for the use of the employer brand. Recruiters connect to the job market authentically with the support of their employee network.
They are Problem Solvers in the Real World
Every business must deal with negative feedback. It is much easier to put out flames with the assistance of a brand ambassador. They can overturn negative reviews.
Can Extend the Market
Brand advocates can help open new markets. For example, if a clothes company in Brazil wants to find customers in Spain, it can do so with the assistance of a Spanish blogger.
Provide What Clients Really Want: Honesty
Brand ambassadors advocate for a brand because they genuinely like it and will increase brand awareness. Many people hesitate to test a new brand they don't know and turn to bloggers and other influencers to answer key questions.
How Do Organizations Find Brand Ambassadors?
Twitter, Facebook, Instagram, Pinterest, and LinkedIn – social media platforms are all excellent sites to find brand ambassador positions.
End users like customers are the best people to talk about the brand. Regular consumers are more inclined to talk about the brand on social media and become ideal brand advocates.
Potential brand ambassadors are current, trustworthy, and have an extensive reach for the target audience. The ideal brand ambassador has valuable contacts and plenty of devoted followers.
The most influential bloggers can influence many individuals and even change public opinion with their social media posts. As a result, they are excellent corporate influencers.
A brand's relationship with its ambassador is synergistic. Taking good care of brand ambassadors assures that they remain loyal to the brand for a long time.
How Do Employee Brand Ambassador Strategies Work?
Brand ambassadors that are already active in the company's niche are great. In only a few steps, you can put together an efficient brand ambassador strategy.
Any company looking for an effective marketing strategy should consider a brand ambassador program.
Corporate influencers are often responsible for creating online media for the company regularly. Ambassadors are more inclined to share content on personal social media posts or blogs than influencers, who commit to writing about the company only once or twice (check out our full comparison of ambassador vs influencer to learn more).
What Are the Benefits of Using Employees as Corporate Influencers?
Nobody understands the company brand better than its employees. An employee becoming a brand ambassador inspires loyalty and motivation for building brand loyalty among clients.
Consumers have less trust in social media that is generated directly by brands. Instead, they rely on individual posts and customer review sites.
According to Forbes, approximately 72% of all consumers base their purchasing decisions on social media posts.
Potential customers and job applicants pay attention to business influencers. People value the views and referrals of individuals who have firsthand knowledge of the company significantly more than advertisements.
Customers see the personal experience as the most trustworthy source of knowledge.
Brand Ambassador Salary
The average successful brand ambassador salary range in the United States today generally falls between $41,247 and $56,791.
Brands may also offer commissions based on the number of prospects or new customers brought to the company by the ambassadors. Ambassadors can also earn hourly rates (about $17) for participating in product launches or other events.
Are There Brand Ambassador Jobs for College Students?
Brand ambassador opportunities for college students are excellent, so be sure to check online job boards often. The hours might be flexible to accommodate busy college schedules.
College brand ambassadors, also known as campus reps, are employed to market a company's product or service to their peers on campus.
Brands Looking for Ambassadors
There are thousands of organizations looking to recruit brand ambassadors online. A simple internet search will give you plenty of opportunities to examine. Below is a list of just 10 of the companies looking for brand ambassadors today.
Breezy Swim
Poppy Apparel
PMD Beauty
Yoga Tech
Sand Cloud
ASICS
Canon
Timberland
Trek Light Gear
One Tribe
How to Become a Brand Ambassador: Conclusion
Whether you want to go on a great holiday, have some student bills to pay off, or you're looking for a new, exciting career, being a brand ambassador could be the perfect job for you.
During your promotional trip, don't forget to keep your network strong and make new connections. Plus, advertise yourself – you never know what other prospects may present themselves!
The more agencies you sign up with, the more emails and offers you'll get. When you begin working for a particular event, a hiring manager will tell you when more are available in your area. However, you should still register with several agencies and platforms.
Because gigs come and go quickly, it's critical to keep on top of your emails and offers. You are not officially registered for an event unless you get a confirmation email. Other than that – good luck!
Some additional reading we recommend:
Want to learn step-by-step how I built my Niche Site Empire up to a full-time income?
Yes! I Love to Learn
Learn How I Built My Niche Site Empire to a Full-time Income
How to Pick the Right Keywords at the START, and avoid the losers
How to Scale and Outsource 90% of the Work, Allowing Your Empire to GROW Without You
How to Build a Site That Gets REAL TRAFFIC FROM GOOGLE (every. single. day.)
Subscribe to the Niche Pursuits Newsletter delivered with value 3X per week