Content Creator vs. Influencer: How Are They Different and Which is Better?
When you buy something through one of the links on our site, we may earn an affiliate commission.
Influencers and content creators have quickly become viable career paths and key pieces of brands' marketing campaigns. But when determining the difference between a content creator vs. influencer marketing strategy, how do you know which one to choose?
We're here to discuss the differences between content creators and influencers, which brand partner is better, and how to decide which one to work toward becoming.
Content Creator vs. Influencers
Influencers and content creators tend to have their own goals, intentions, and posting styles. While many people use these terms interchangeably, the two have several key differences.
Let's break down the key differences between content creators and influencers:
| | |
| --- | --- |
| Content Creator | Influencer |
| The primary focus is to create content | The primary focus of the influencer marketing industry is to maintain popularity status by growing an audience, promoting products, and influencing followers |
| Most of their content is original content from the creative minds of the person behind the account | Most of their content consists of sponsored posts and brand partnerships |
| Being a thought leader, sharing knowledge, and providing value are the driving forces | Being popular, adhering to trends, and showing off their products from popular brands are the driving forces |
When determining whether someone is an influencer or content creator, you want to consider their posts' intention. Consider whether the person is trying to influence you to purchase something or provide value through their content.
What Do Content Creators Do?
Content creators, sometimes called digital creators (we have a full guide on how to become a digital creator here), tend to create content in a more specific niche to educate, inspire, or entertain their audiences. Their main goal is to provide value for their target audience.
Content creators are all about creating high quality content that drives audience engagement. Using their overlapping skills in marketing, social media, and digital marketing, they make it look easy to create engaging content. The content that creators tend to post can include blogs, videos, infographics, resource guides, pictures, and more.
Understanding how a great content strategy can make you money is a key component of understanding the value content creators provide. A few examples of what content creators post to generate interest include:
Day-in-the-life videos that educate and entertain their target audience
Stunning photography and videography that engages the viewer
Recipe guides that are posted as graphics on Pinterest, blog posts on their website, and videos on TikTok
Examples of Content Creators
To help you gain a better understanding of what content creators do, let's review a couple of examples.
Digital Content Creator Example 1: Matta of Fact
Matta of Fact is a royal commentator, and her TikTok handle is @matta_of_fact.
With her 1.2 million followers and a blue checkmark on TikTok, she proves that you can maintain a large following while still prioritizing content creation.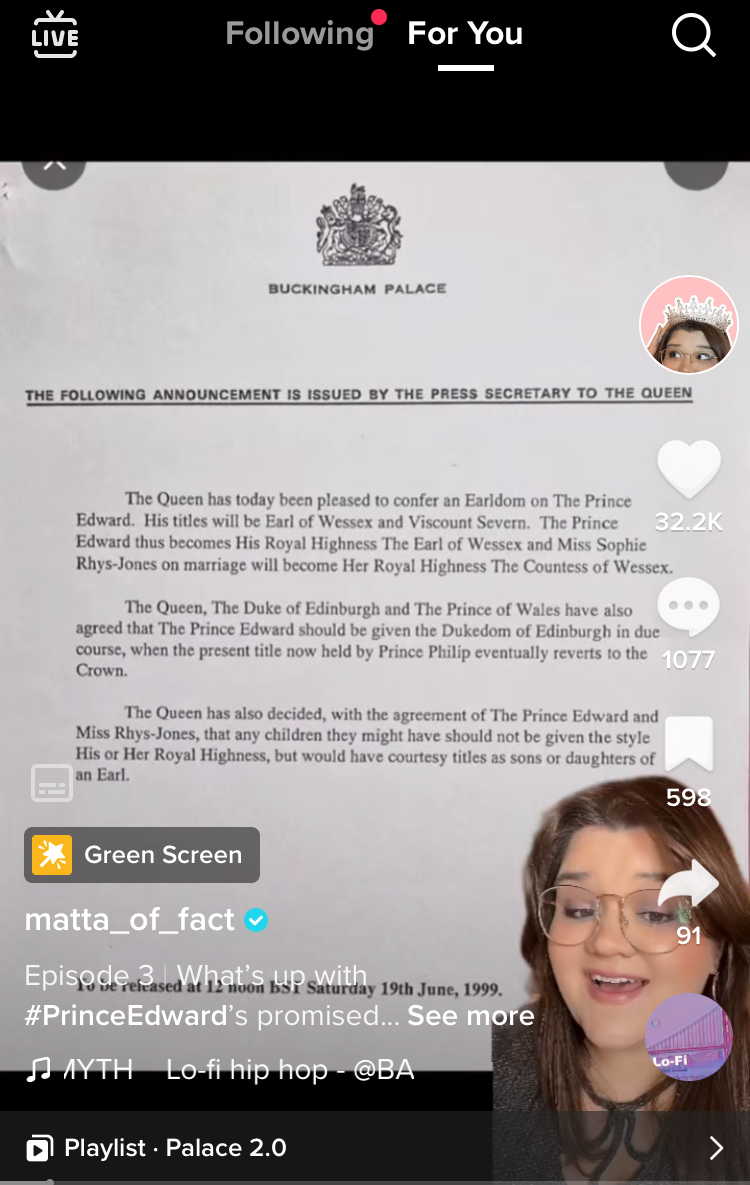 Her content is centered around educating her audience about the royal family. It's not about simply posting beautiful pictures of the royals or engaging video compilations. She is providing value by sharing her perspective on major royal happenings. She also educates her audience on the meaning behind what's happening.
Her audience appears to be highly engaged, particularly in the comment section. She could be a great partner for brands whose offering is relevant to her royally-focused audience.
Content Creator Example 2: Tara Stiles Yoga
Tara Stiles is a popular content creator on YouTube in the yoga space. She has approximately 325,000 subscribers, and her YouTube handle is @TaraStilesYoga.

Her free content on YouTube provides value to her audience. It's broken down into several playlists based on your goal for each session. While her content is very beautiful, it still provides value.
What Do Influencers Do?
If you want to learn how to become an influencer, you first need to understand what an influencer does.
Whether it's purchasing a new product or adhering to a particular trend, influencers working today have the primary goal of using their popularity to influence their audience. They're creating an image that feels almost unattainable. If you purchase the products they use, you might look like them too.
Influencers use their popularity to convince their followers that they need to purchase from specific brands to be like them. They can charge big fees for sponsored posts. They can also promote their unique discount code and earn a percentage of their sales.
Influencers tend to have a large audience, which makes them enticing for well-known brands to work with on digital marketing campaigns. However, many influencers have been known to buy their followers to appear like they have a bigger audience.
Examples of content that influencers post can include:
Aesthetically pleasing and seemingly-unattainable "Outfit of the Day" pictures featuring popular brands
Videos of them in the gym wearing specific workout clothing and drinking a particular protein shake
Examples of Influencer Marketing
Let's review a few examples of influencers so you can understand how they differ from content creators.
Influencer Example 1: Molly-Mae
With more than 6.8 million followers on Instagram, Molly-Mae is an influencer in the beauty, fashion, and lifestyle spaces. Her handle is @mollymae on Instagram.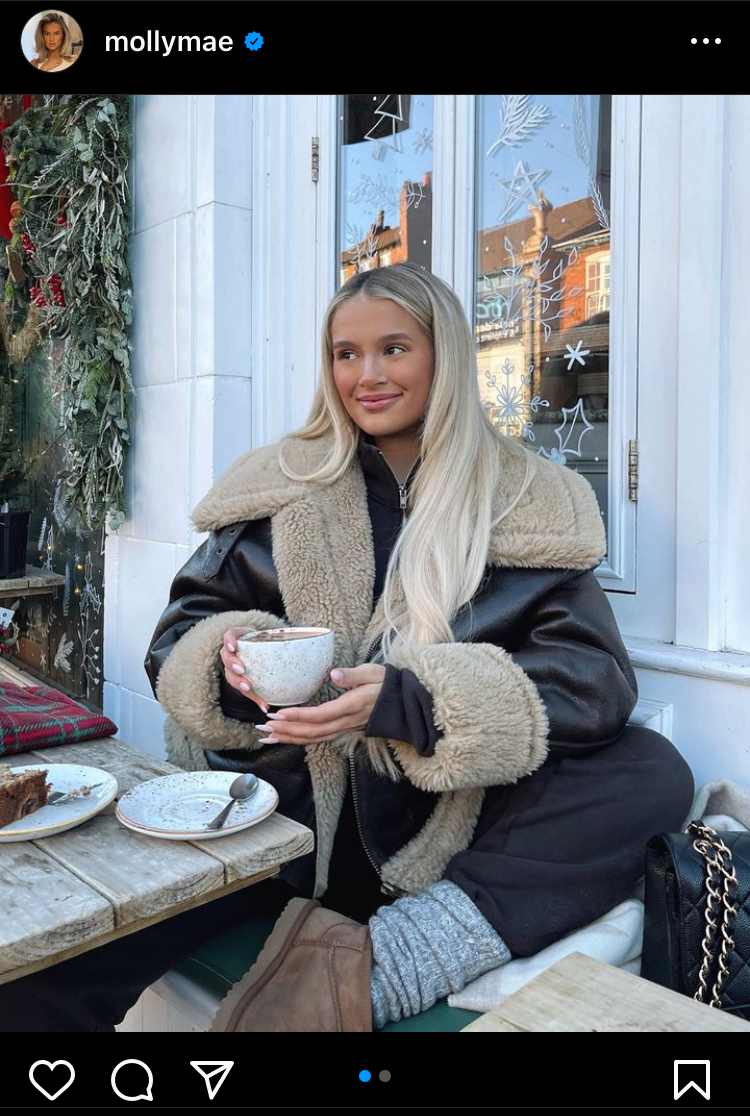 Her influencer content is beautiful, focusing on what she's wearing and the products she's using. The goal is to be aspirational and to influence her audience to purchase products that will help them look like her.
Her audience actively likes and comments on each of her posts, but the conversation is fairly topical.
Influencer Example 2: Alix Earle
Alix Earle is an example of an influencer with a bigger audience who has maintained a genuine relationship with them. Her handle on TikTok is @alixearle, and she has more than 1.7 million followers.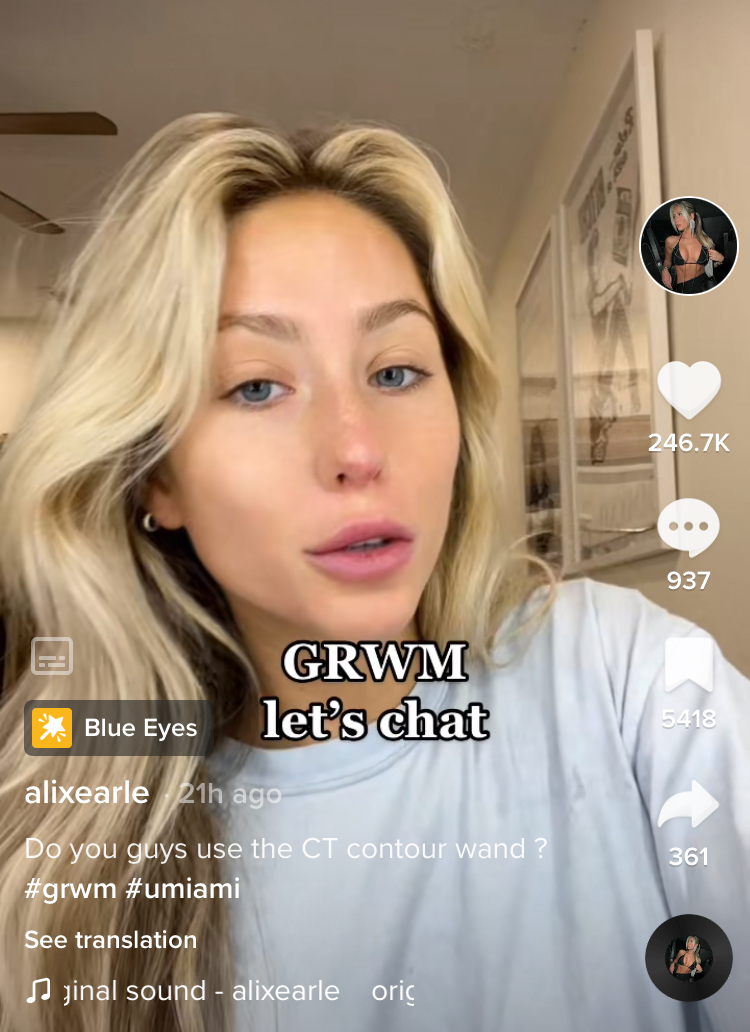 With each of her videos having 1-3 million views, Alix has proved her popularity while still maintaining her relatability. While the goal is still to influence her audience to make specific purchasing decisions, she maintains a level of authenticity. This is often difficult to achieve at her level.
If you've decided that working toward the goal of being an influencer is a great fit for you, check out our guide on how to make money on TikTok.
Should You Be a Content Creator or Influencer? Which is Better to Pursue?
How do you decide whether you want to be a content creator or an influencer?
Let's review a few things you should consider when deciding which one would be better for you to pursue.
Your Long-Term Goals: Before starting your social media journey, consider what your goal is for the long term. Do you want to post beautiful pictures and promote products? Or do you want to create valuable content that engages with your audience? Analyzing the business behind content creators vs influencers can help you determine which path might be a better long-term fit for you. While the end goal might be to reach influencer status one day, deciding on your posting strategy from the beginning will help set you up for success.
Brand Partnerships: Many brands will work only with influencers, while others prefer to work only with content creators. However, if your goal is to work with high-end beauty and fashion brands, they typically work with influencers who have a large following. If you want to work with small businesses and smaller brands that focus on building a relationship with their audiences, being a content creator might be a more fulfilling fit for you.
Your Skills: Whether you decide you want to be a content creator or an influencer, both require the use of many skills. Consider what skills you already have and what skills you are willing to develop. If you're a great writer and graphic designer, perhaps making valuable content as a content creator will be a better fit for you. If you already know how to take and edit a gorgeous photograph, perhaps working toward being an influencer will be more suitable for you.
Content Creator vs. Influencer: The Importance of Strategy
Remember that whether you're a content creator or an influencer, you decide the direction of your business, content, and partnerships. Even if you become an influencer with more than 1 million followers, you can still prioritize audience engagement through content and forming authentic brand partnerships that provide value.
Content Creator and Influencer Tools
Content creators and influencers don't work alone. Even if they're a team of one, they still have several helpful tools at their disposal. Let's review our list of useful content creator and influencer marketing tools.
Canva
Canva is one of the best tools content creators and influencers can use for creating graphics and videos to post on social media platforms. It's very user-friendly, produces professional-looking content, and even has a free version.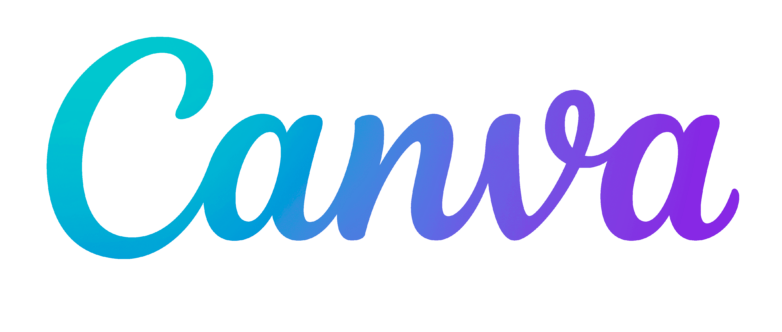 Through the Canva platform, users can edit photos, create logos, design graphics, make videos, and more (learn all about it in our Canva review). It's a great tool for most digital creators that's easy to use but still provides ample options for producing and editing content that looks professional.
---
Grammarly
Grammarly is a great tool for both influencers and content creators alike. This AI editing tool seamlessly integrates into all of your writing platforms. Once you download the program and an extension for your preferred browser, the program will provide editing suggestions anywhere you write.

Whether you're scheduling social media posts for your accounts, writing a proposal to promote products for your dream brand partner, or writing product descriptions, Grammarly will be there to check your writing.
This tool is particularly helpful for content creators and influencers who don't feel confident in their writing skills. But Grammarly is still useful for even more experienced writers. It catches grammar mistakes, repeat words, passive voice, spelling errors, and more. Plus, they offer a free version that provides enough of the editing checks that you would need to get by.
---
Typeform
Typeform is a helpful tool to create engaging content for your audience through surveys, quizzes, and forms.

It is a great tool for helping you produce content that engages with your audience. Instead of putting together a boring survey that feels like an interrogation, Typeform allows you to create visually pleasing surveys and ask the right questions. This means content creators and influencers can get the information they need from their audience to better tailor and create content, sponsored posts, and affiliate products in the future.
---
CapCut
If you're on TikTok, you've seen CapCut, whether you recognize it or not. The videos with cool effects that are exciting to watch were probably edited with CapCut. This easy-to-use video editing app is used by both content creators and influencers alike.

While CapCut also provides text-to-speech and auto caption features, it's most known for its user-friendly video editing features. It's a very popular app for creating content on TikTok. It's great for easily making videos with smooth transitions and exciting editing features without spending too much time and effort learning how to edit.
Here's an example of what a TikTok video edited in-app with CapCut looks like: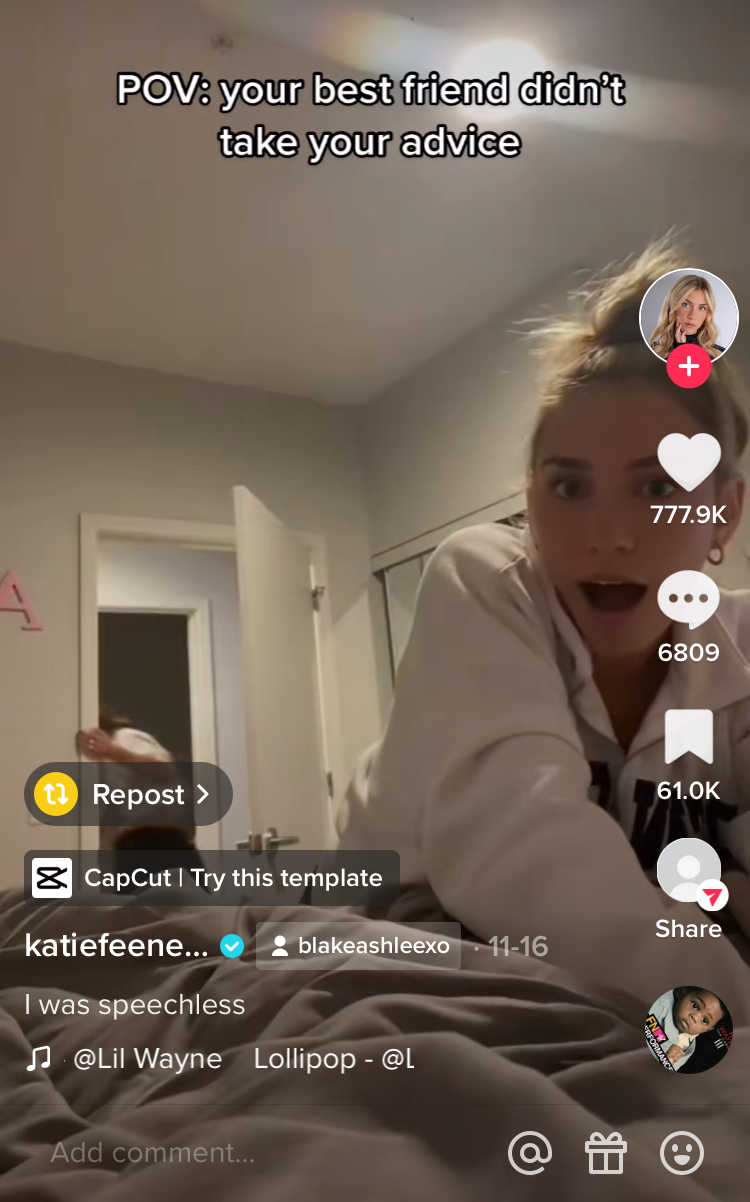 You'll notice the CapCut logo in the bottom lefthand area of the screen.
---
Anchor
If you're looking to launch your podcast and don't have any podcasting experience, Anchor is a great place to start. Created by Spotify, this podcasting tool provides content creators and influencers with a user-friendly place to record, edit, distribute, and monetize their podcasts.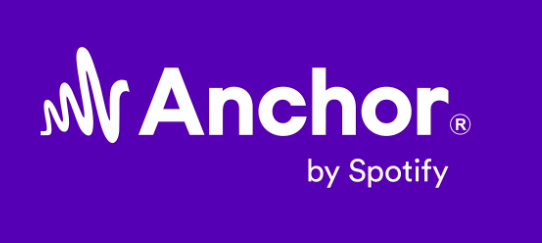 In addition to providing a seamless way to distribute your podcast, Anchor is free. This means that if you're looking to become a successful content creator by growing your own podcast, Anchor is a great tool to help you along the way.
---
Content Creator vs. Influencer: Which is Better For Your Brand?
Here are a few factors that go into the decision to hire either a content creator or an influencer:
Budget: How big is your influencer marketing budget? Determining whether you have $1,000 or $20,000 to spend on sponsored posts might be the deciding factor in your business decision to hire an influencer or a content creator.
Goals for the Campaign: Are you looking to put your product in front of a million followers, or are you more concerned with engagement and relationship-building? While some might see a sponsored post of an influencer marketing campaign in front of 800,000 followers, how many of those followers are actually going to engage with the content? A content creator with 25,000 followers might seem like the second-best option, but their audience is more likely to be engaged and more trusting of the creator. Keep in mind that engagement varies from person to person, whether they're an influencer or content creator.
Your Audience: Who does your audience engage with? The influencers or content creators you might have in mind to partner with might not even share the same audience as you. When trying to reach a specific group of people, you'll want to first analyze the social media accounts that they interact with. Do they follow influencers, or do they actively engage with content creators? The answer might surprise you.
Understanding the Intentions of Content Creators and Influencers
Whether you're looking to become a content creator or influencer or you're a brand looking to develop fruitful partnerships, understanding this part of the social media landscape is important.
Now that you understand the difference between influencers and content creators, it's time to craft your digital marketing strategy.
Want to learn step-by-step how I built my Niche Site Empire up to a full-time income?
Yes! I Love to Learn
Learn How I Built My Niche Site Empire to a Full-time Income
How to Pick the Right Keywords at the START, and avoid the losers
How to Scale and Outsource 90% of the Work, Allowing Your Empire to GROW Without You
How to Build a Site That Gets REAL TRAFFIC FROM GOOGLE (every. single. day.)
Subscribe to the Niche Pursuits Newsletter delivered with value 3X per week