Amazon Book Rankings Explained: How To Tell If You're Heading For a Best Seller
When you buy something through one of the links on our site, we may earn an affiliate commission.
Just published a book on Amazon? Then you might be looking to have Amazon book rankings explained. What does that little number really mean, and how significant is it in the grand scheme of things?
The short answer is Amazon book rankings are a reflection of how much activity a book is getting right now in comparison to other books.
If you sell anything on Amazon, likely you've obsessed over sales rank and used that number to adjust your marketing strategies or estimate potential sales. However, the truth is this number could be less important than you might think.
Pro Tip
If you're struggling to market your book on Amazon, I highly recommend taking a look at Publisher Rocket. It includes four Amazon-specific tools to help you market your book and improve your Amazon sales rank.
Where To Find Your Amazon Book Ranking
To find your Amazon sales rank, search for your book and scroll down to "Product Details". From there, you'll see what's called your "Best Seller's Rank", and this will show your rank in all books as well as in specific categories.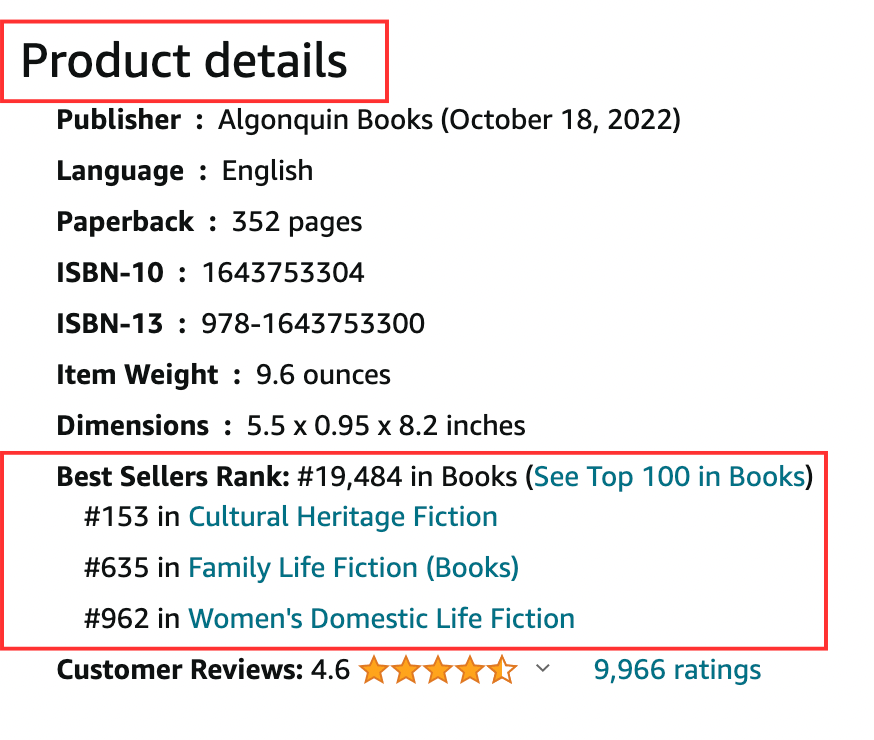 Keep in mind that your seller ranking will vary across different publications of your book. For example, if you put out a hardcover, a paperback, and an ebook, they will all have a different Amazon Best Sellers Rank. This means if your ebook is selling really well and ranks in the top 10, it has absolutely no impact on the sales ranking for your paperback or hardcover products.
If you haven't sold any copies of your book, under the book's ranking, you'll just see it say "None".
What Does Your Amazon Sales Rank Mean?
So, now you know how to find your seller rank, but let's get Amazon book rankings explained. What do they actually mean?
The Amazon Best Sellers calculation is based on pages read (Kindle edition), or the number of books sold for print books. This number is then calculated relative to the other books in your category.
You can think of your Best Sellers Rank like a golf score, the lower the number the better you're doing. In general, a good Amazon sales rank is anything below 100,000. This means your book is selling fairly well.
Within specific categories, your rank gets a bit harder to judge. For really competitive categories like Fantasy or Romance, ranking in the top 10,000 is a really good sign. But for smaller categories like Painting & Wallpapering, 10,000 means your book isn't selling to a lot of people.
In this way, tracking your Amazon sales ranking can be useful, but it's really not the most important number you should be looking at.
Rather than focusing on Amazon sales rankings, looking at your sales trends and category rankings can be more useful.
Also worth noting is that Amazon rankings are updated hourly, which means your sales ranks can change in a flash.
What Affects Your Amazon Book Ranking?
Amazon likes to keep its A9 algorithm for calculating sales rank as mysterious as Area 51. It's there, it's doing something, but they don't really want us to know what.
Still, here's what we do know:
Your sales rank is relative
Higher sales rank does not mean more book sales
Pre-orders contribute to your sales rank, which can cause your seller rank to immediately shoot up (great for boosting your visibility on Amazon)
Downloads from Kindle Unlimited contribute to your sales rank regardless of whether or not they are read
Recent and historical sales are weighted differently (recent sales are worth more)
However, if you want Amazon book rankings explained, the two key factors you need to consider are relativity to other books and sales history.
Direct Competition with Other Books
If you want to launch your new book as an Amazon bestseller, don't release it at the same time as Stephen King or Nora Roberts. Why? Because your Best Sellers Rank is directly related to the activity level of other books in your category.
You could sell a hundred thousand copies in one day but Stephen King is gonna sell five million copies and obliterate your sales rank. At the same time, if there isn't a lot going on in your category, you might find that all it takes is at least one copy sold to bump you into the top 10.
The point here is that ultimately that little number tells very little about how many sales you're making.
Time of Sale
The other thing that we've noticed when it comes to Amazon's algorithm is that their ranking system weighs the impact of recent sales more heavily than historical sales.
This means that if you have a one-day sales boost you might see your book's rank shoot up, only to fall again.
For example, if we look at the Harry Potter books, some of the best-selling books of all time—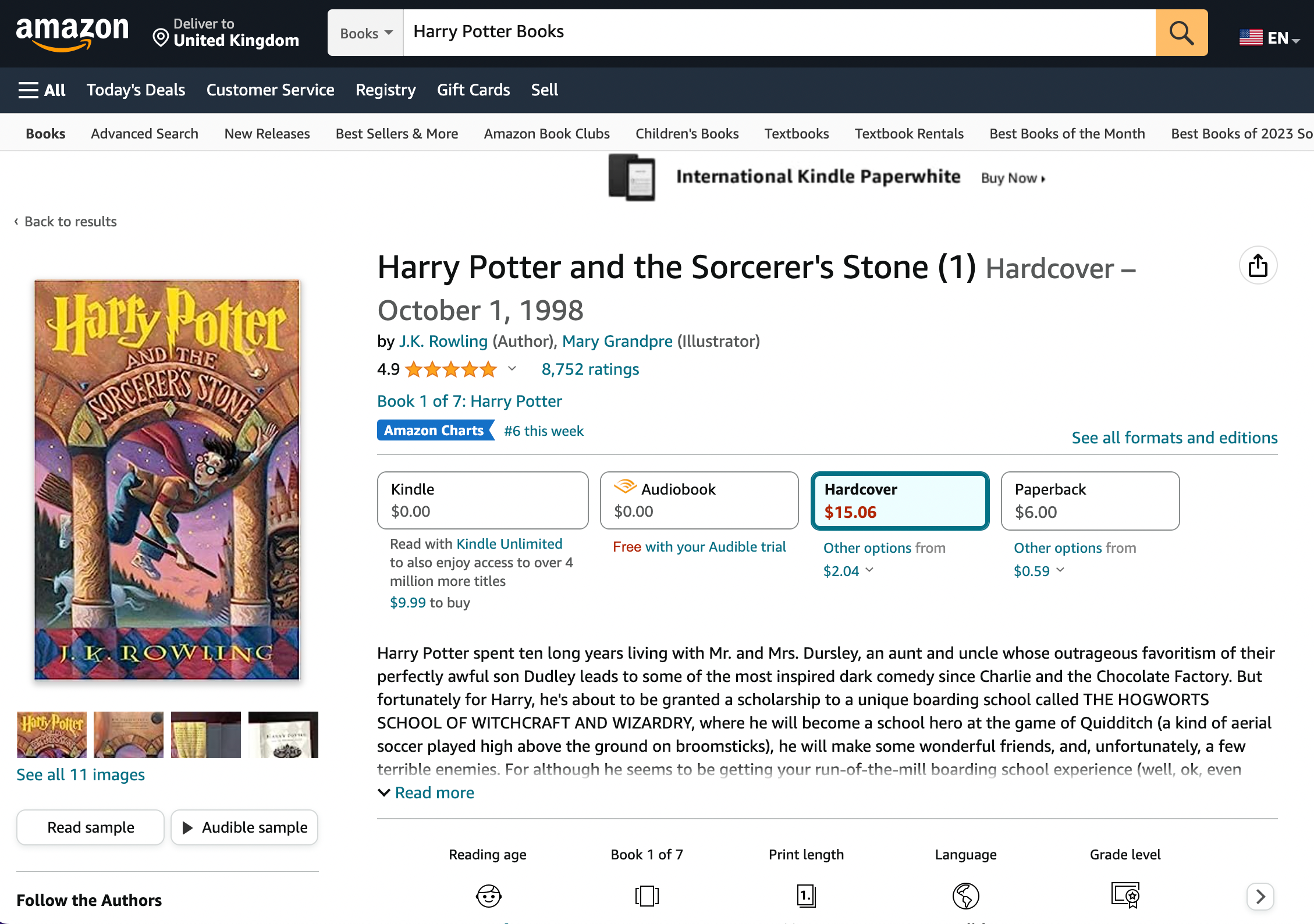 we can see that at the time of writing, it had an Amazon sales rank of #1,842. While a four figure ranking is nothing to scoff at, it's not really an accurate representation of more than 125 million copies sold.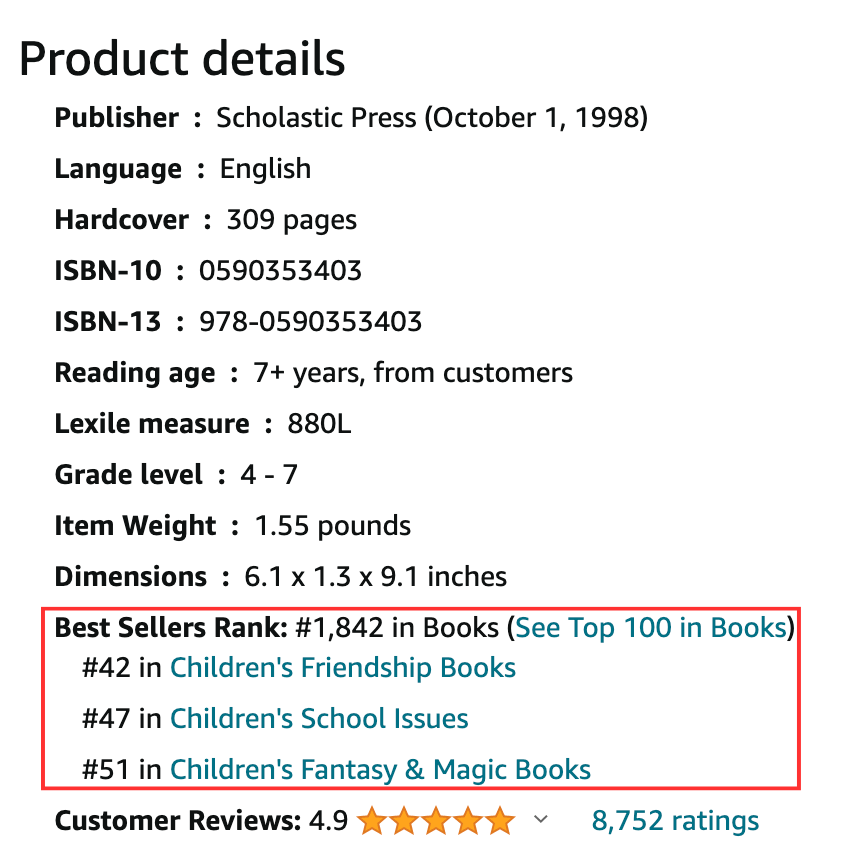 This is because although Harry Potter sales continue, the last sale of this particular book might have been several months ago. Therefore a book's rank is not necessarily indicative of overall demand, but simply Amazon book sales at the current time.
How to Estimate Sales Based On Your Amazon Book Rankings
Because of the way that Amazon calculates sales rank, using your sales rank to then estimate Amazon sales requires a grain of salt.
Since sales ranks are updated hourly, you might check your book and find that your current rank is quite high, estimate your sales based on that, and be sorely disappointed when you aren't stacking money in the bank.
The best thing to do is look for your average rank and use that to calculate your potential Amazon sales.
This Amazon book sales calculator by Kindlepreneur is a great way to see how many books you can expect to sell on average based on your Best Sellers Rank.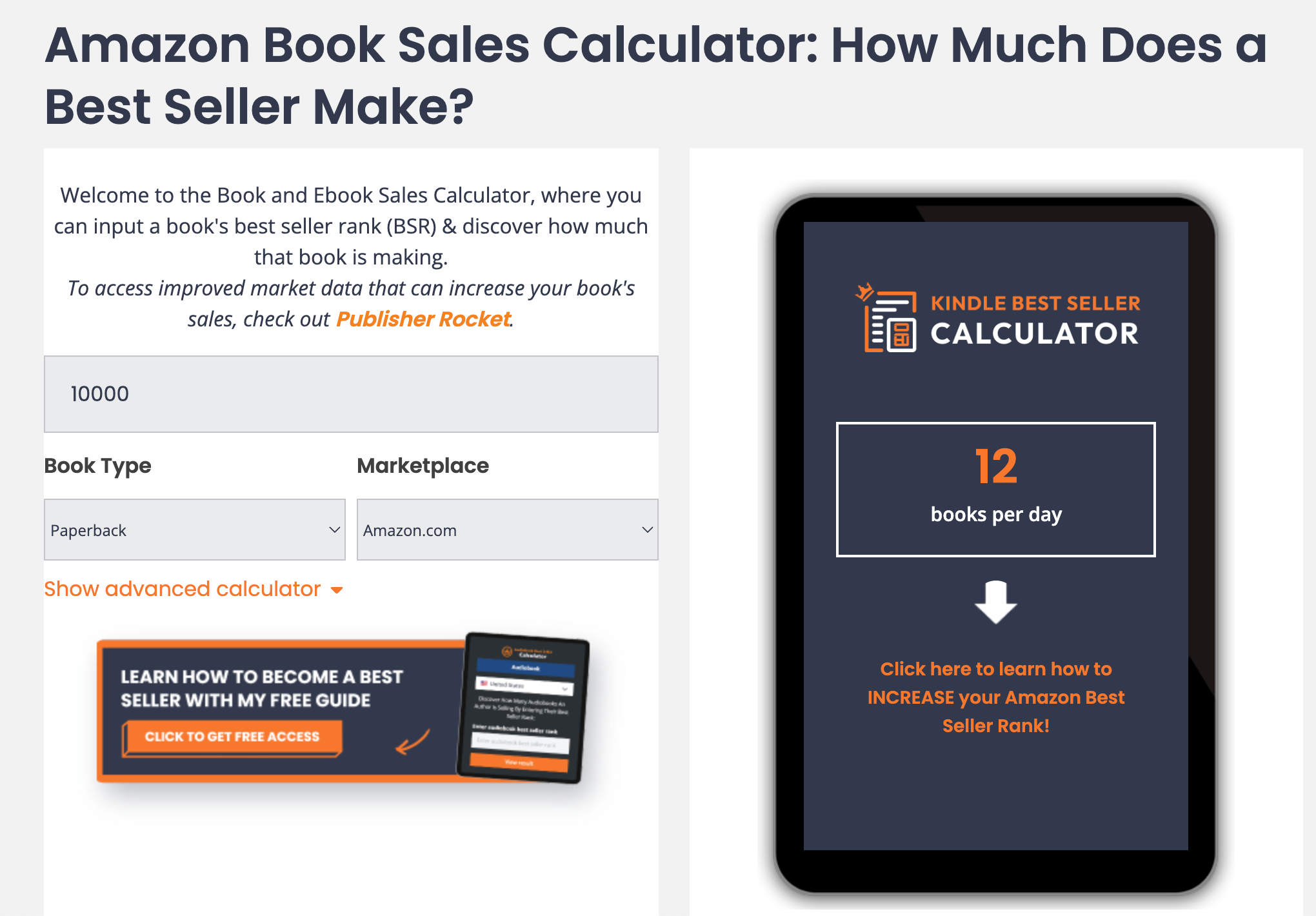 Keep in mind that the number of books you sell will vary based on book format and marketplace.
Tips for Hitting the Best Seller List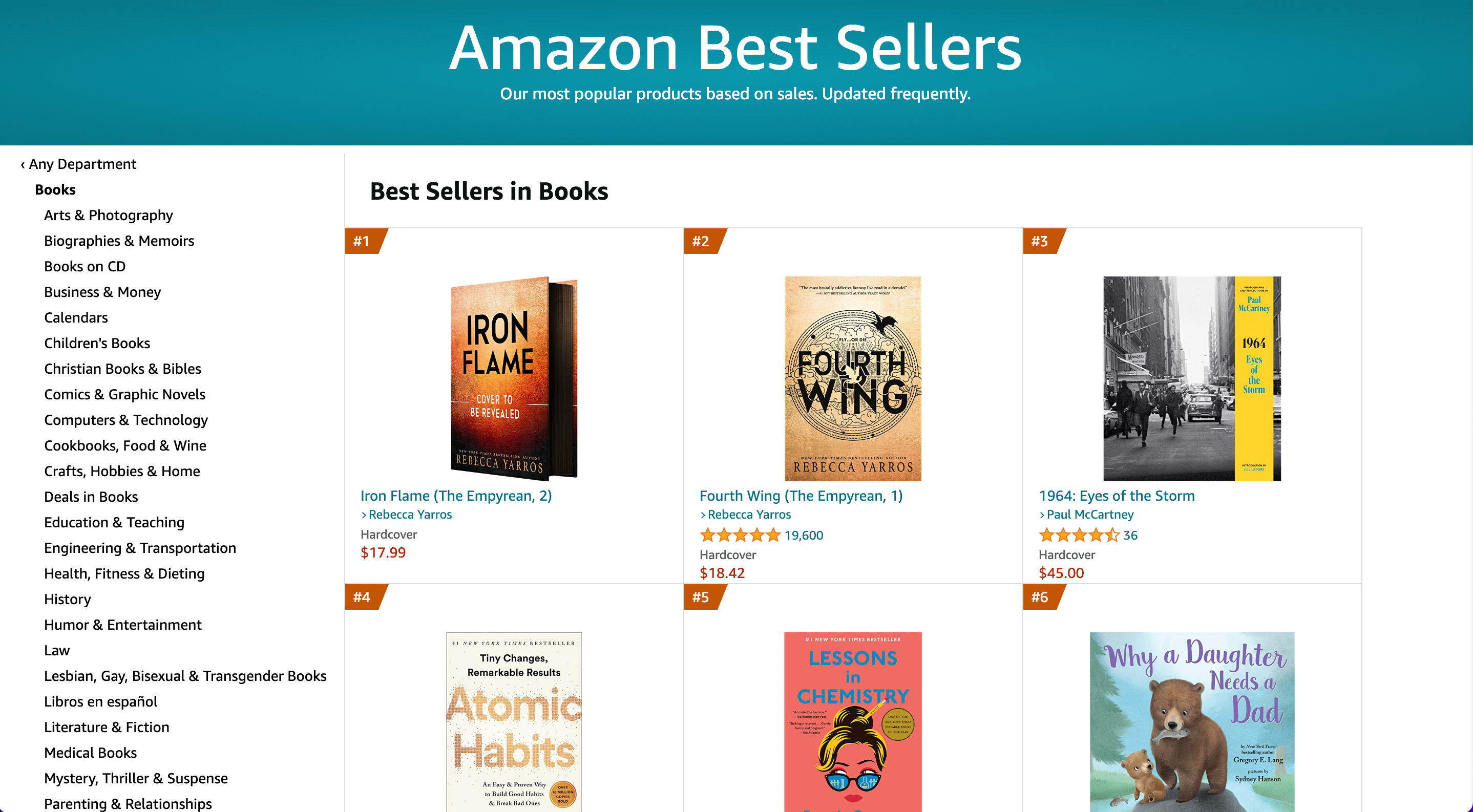 If you're wondering is writing a book profitable? The answer is, it depends. Certainly, if you can crack that best seller list on Amazon marketplace, you've got a better chance at covering your rent than if you don't. And a big part of doing that is building your Amazon sales rank, so here are some tips on how to do just that.
Not quite ready to write a whole book? You don't have to. Check out how to sell short stories on Amazon and use these tips to sell stories that take a quarter of the time to write.
Optimize Your Book Title, Subtitle, and Description
Arguably the most important step to getting your book in front of your readers is using the right keywords and optimizing your book title, subtitle, and description.
This is your chance to let people (and Amazon's algorithm) know what your book is about and why people should read it.
Some key things to include in your description might be:
Accolades
Emotional language
Comparable authors or books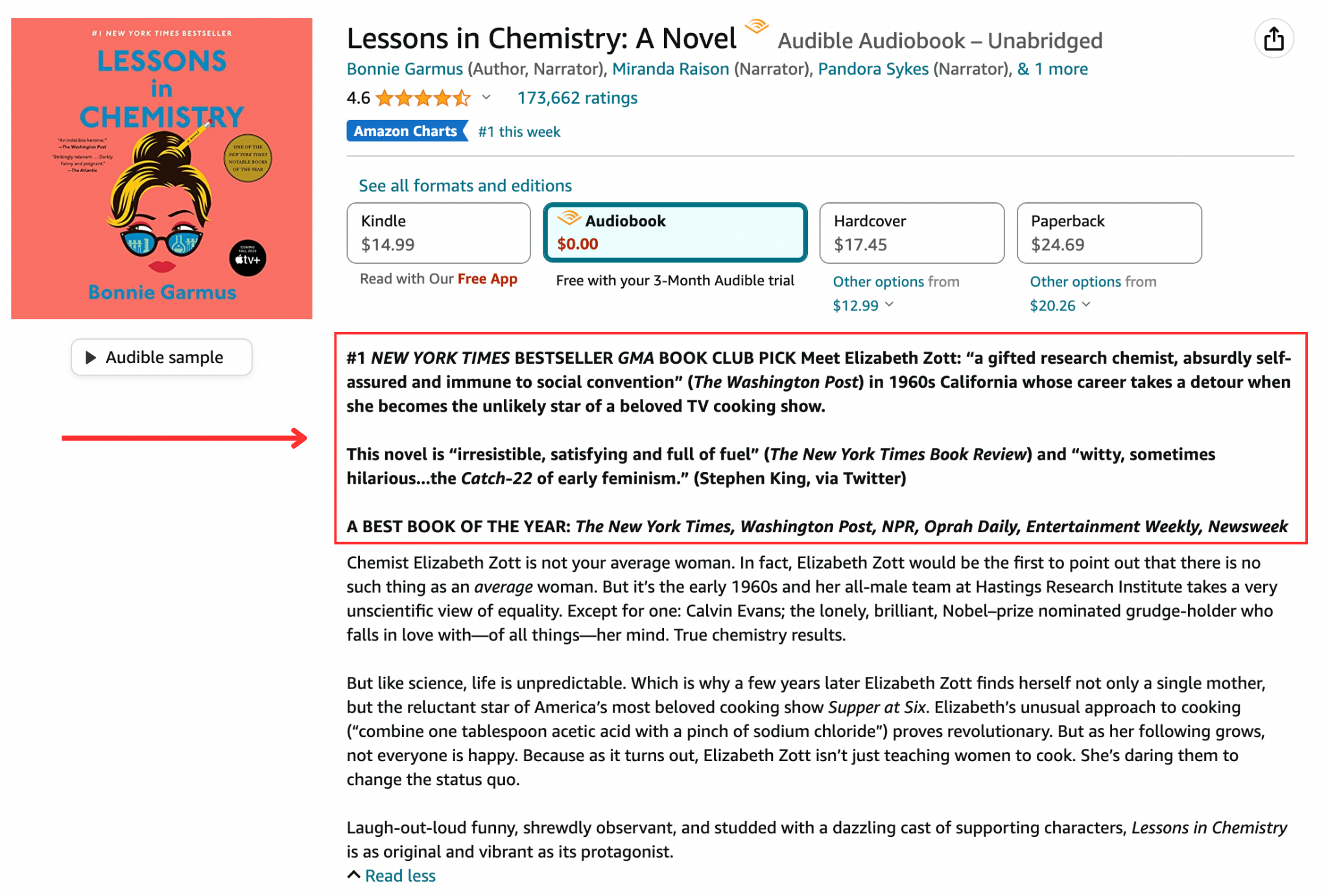 And when it comes to including keywords, make sure you a) do your research and b) be strategic. Don't keyword stuff for the sake of it, and try to avoid including information in your descriptions that readers can find elsewhere (like title, author, etc.). Instead, try to include each of the following:
Setting ie. 19th century France, medieval England
Character types ie. single mom, ex-con
Character roles ie. strong female lead, grumpy sunshine
Plot themes ie. enemies-to-lovers, found family
Story tones ie. dystopian, thriller
Categories
A lot of self-published authors can get a bit hung up on choosing Amazon categories, but don't stress. This is another critical step in getting your book to show up in front of the right people in the Amazon store. You can select up to three categories for each book, so make sure you do your research first to find the best category.
Get Reviews
A book with more reviews gives buyers confidence in their purchase. The more reviews you can get for your book, the more likely you are to convert a potential buyer. Ask your beta readers or anyone that buys your book to make sure they leave a review.
Market Yourself
Never underestimate the power of social media when it comes to marketing yourself. Bookstagram and BookTok are powerful tools at your disposal. Use social media to talk about your book, the characters, and the plot, and post teasers to get people excited to read your story.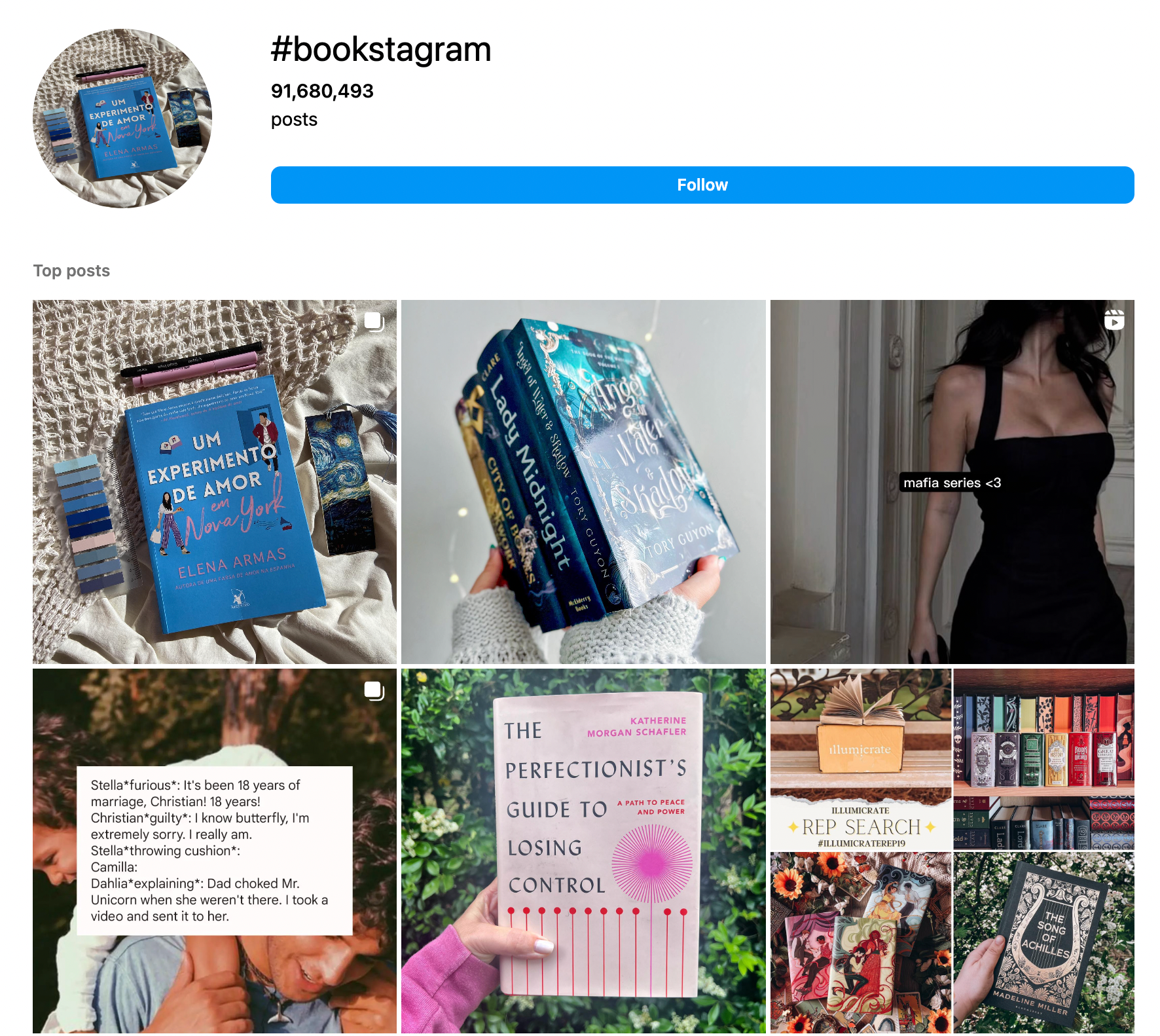 Lloyd Devereux Richards, for example, could barely sell his book until 11 years after it was published, and his daughter made a TikTok about it. The TikTok went viral, and suddenly he had 100,000 sales.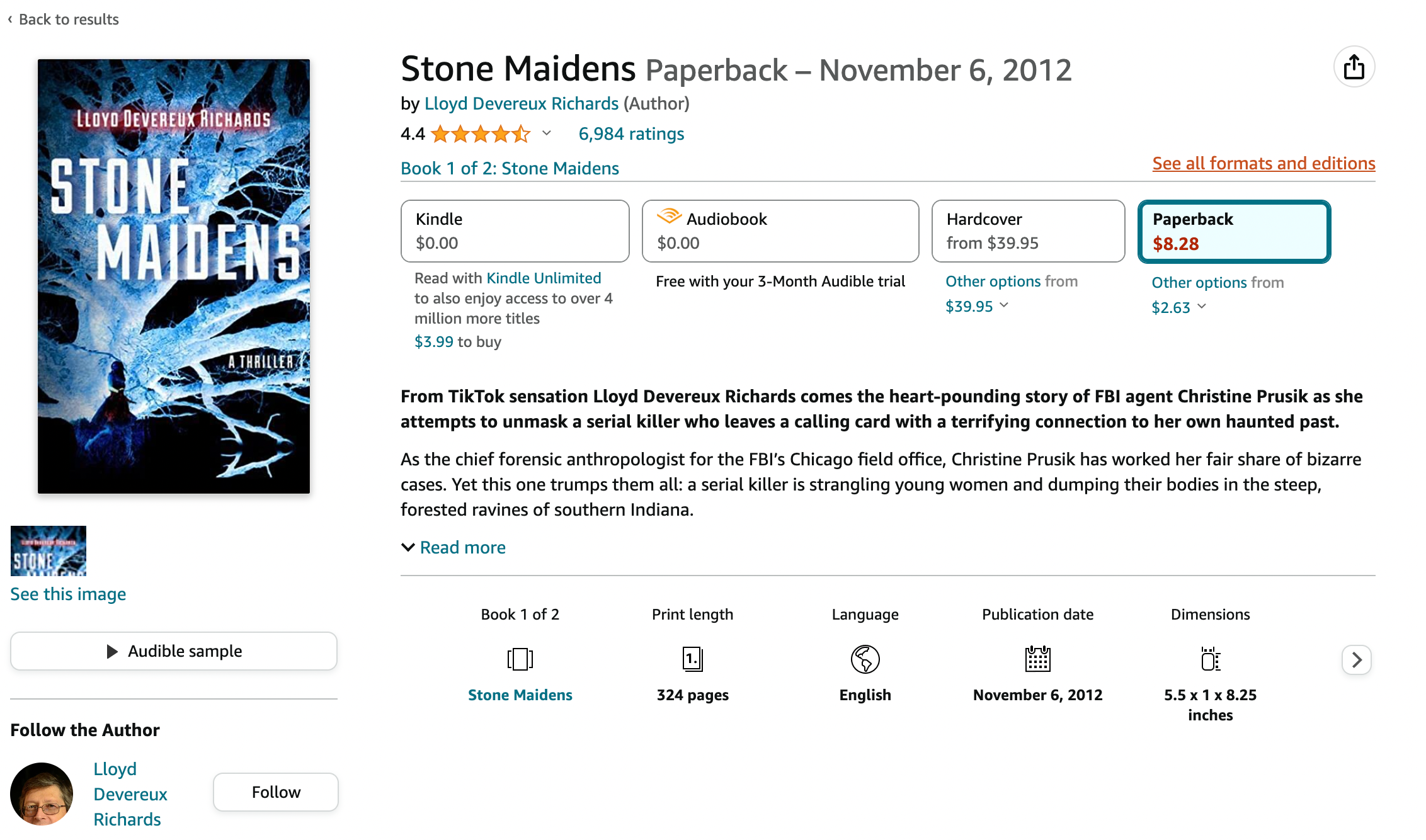 Publisher Rocket
Really the best thing you can do for yourself when it comes to marketing your book on Amazon is to get Publisher Rocket. It'll take care of all the keywords research and categories for you to help you compete with other authors and get your book selling.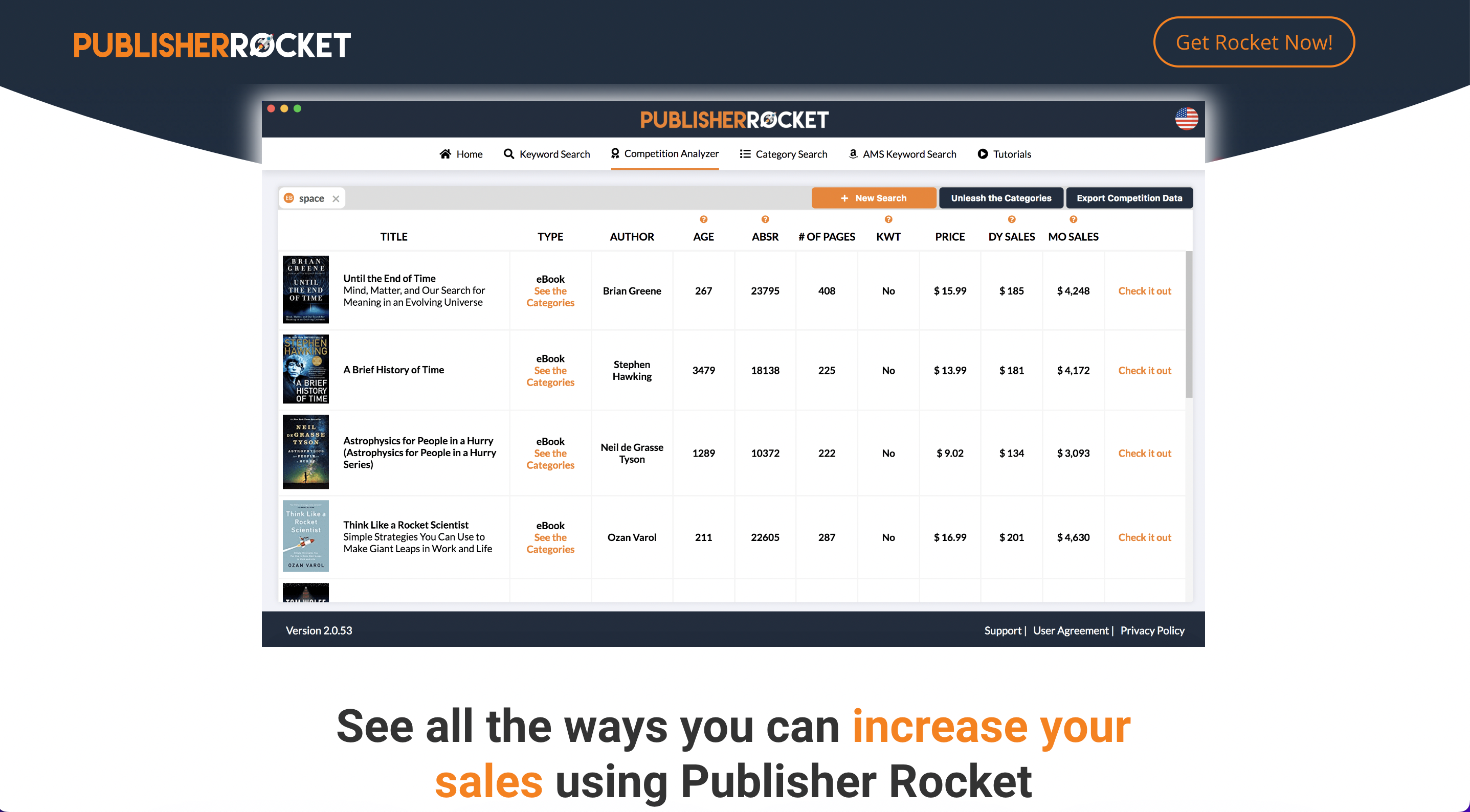 You can gain access to all their tools plus any future updates for a one-time payment of $97 and use it for your new book and any future works you plan on selling.
Amazon Book Rankings In Closing
Amazon book rankings explained in a nutshell? Ultimately, your Amazon sales rank is little more than just a number. It will vary considerably depending on what's going on in your market. However, a good Amazon sales rank can play a role in building your credibility as an author and perpetuating more sales.
Want to learn step-by-step how I built my Niche Site Empire up to a full-time income?
Yes! I Love to Learn
Learn How I Built My Niche Site Empire to a Full-time Income
How to Pick the Right Keywords at the START, and avoid the losers
How to Scale and Outsource 90% of the Work, Allowing Your Empire to GROW Without You
How to Build a Site That Gets REAL TRAFFIC FROM GOOGLE (every. single. day.)
Subscribe to the Niche Pursuits Newsletter delivered with value 3X per week