55 BEST Books For Entrepreneurs Looking For Practical and Actionable Advice
When you buy something through one of the links on our site, we may earn an affiliate commission.
The best leaders and entrepreneurs will tell you the path to the top is filled with continuing education. While there are many things you must learn through experience, you still need to crack the books occasionally. To help with your reading list, here are some of the best books for entrepreneurs to add to your list.
Best Books For Entrepreneurs To Learn Sales
For entrepreneurs looking to up their sales game, these books will provide actionable tips that you can implement immediately.
1. How I Raised Myself from Failure to Success in Selling by Frank Bettger
Published in 1947, How I Raised Myself From Failure To Success in Selling has been helping salespeople overcome their challenges and move past failure to become top of their game.
In the book, Frank Bettger discusses how he went from a broke insurance salesman at 29 to a multi-millionaire by 40. Not only that, but he continued to succeed long past that age.
---
2. The Challenger Sale by Matthew Dixon
Have you been frustrated by the quickly changing sales landscape? The Challenger Sale looks at this shift from relationship-building to a more complex world of sales. It also examines the profiles of top salespeople to find what works now.
In the book, Dixon presents a sales methodology for the modern day to help salespeople perform better.
---
3. Ice To The Eskimos by Joe Spoelstra
How do you sell a product that nobody wants? For starters, it's probably best not to do so. But, if you have a product that is new to the market or isn't first in its class, this business book will show you how to market it.
Joe Spoelstra provides practical advice learned as a marketer in the NBA and shows how you can market and sell anything if framed correctly.
---
4. The Secret of Selling Anything by Harry Browne
Harry Browne, the two-time presidential candidate in 1996 and 2000, outlines a practical and reality-based approach to selling everything from ideas to products and services.
The business book digs deep into the common myths that many sales gurus try to spread and provides an alternative and practical approach for consistently making sales.
---
5. The Psychology of Selling by Brian Tracy
A respected and prolific speaker and businessman, Brian Tracy delivers a powerful message in this well-known book, The Psychology of Selling.
In this book, you will find practical advice on how you can improve your mindset and better control your thoughts to make more sales faster.
---
6. Secrets of Closing the Sale by Zig Ziglar
Author and renowned speaker and salesman Zig Ziglar outlines the various tactics and strategies for closing sales at all levels.
The business book is chock full of practical advice that you can begin implementing immediately based on Ziglar's dozens of years as a salesperson for various products and companies. 
Best Books For Entrepreneurs to Learn Marketing and Advertising
These are the best books for entrepreneurs who want to learn marketing and advertising and improve their ability to get their message across. 
7. Oversubscribed by Daniel Priestley
Have you ever wondered why some businesses seem to have customers fighting for their products or services? For example, restaurants where people stand in line or products that always seem to be sold out.
In Oversubscribed, Daniel Priestley explains why some businesses get away with this and how you can become one of them.
---
8. Contagious: Why Things Catch On by Jonah Berger
Contagious can provide some insight if you're looking for answers to why some products and ideas seem to take over and others languish on the vine.
Jonah Berger looks into the world of virality as well as the science behind word-of-mouth and social transmission. Using these findings, you can construct better marketing to help maximize your efforts.
---
9. Purple Cow by Seth Godin
Seth Godin is both a prolific author and one of the most respected figures in marketing, having pioneered the idea of permission marketing.
Purple Cow is one of his better-known books discussing the oversaturation in marketing and how you can avoid having your products or services stuck with the rest of the crowd. 
---
10. Blue Ocean Strategy by W. Chan Kim and Renee Mauborgne
The Blue Ocean Strategy is an inspiring book on marketing that looks at how you can compete in highly competitive arenas by creating new demand areas and making your competition irrelevant in the area.
This is one of the best books for marketing strategy and deserves a spot at the top of any entrepreneur's list.
---
11. This Is Marketing by Seth Godin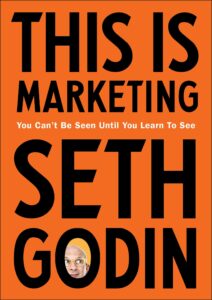 Another Seth Godin classic, This Is Marketing is a look inside the mind of the marketing master and how he approaches marketing and advertising in a way that has led to long-term success.
This bestselling book outlines practical advice and a fair share of theory to help you reframe how you present your products and services to the world.
---
12. Trust Me, I'm Lying by Ryan Holiday 
Trust Me I'm Lying is the debut book from media strategist Ryan Holiday. The book chronicles how Holiday was able to help clients such as authors Tucker Max and Robert Greene maximize their marketing efforts and manipulate the media to sell products and shape their image.
The novel is a good start for those who want to learn the art of media manipulation.
---
13. Book Yourself Solid by Michael Port
Wouldn't it be great to wake up every day knowing that your pipeline was full of prospects and projects to sustain your business?
For many, this is just a dream, but as Michael Port illustrates in Book Yourself Solid, it doesn't have to be. In the book, Michael lays out how you can keep your pipeline full and provides strategies for self-promotion that you can quickly execute.
---
14. Cashvertising by Drew Whitman
Do you fully understand what it takes to create advertising that converts and gets you paid? In Cashvertising, author Drew Whitman breaks down the keys to advertising that work and why most businesses advertising strategies are destined to fail.
The book gets to the point and provides tips you can begin implementing immediately. 
Best Books For Entrepreneurs To Learn Negotiation and Persuasion
These books can help entrepreneurs learn better negotiation skills and psychological principles behind persuasion and influence.
15. Crucial Conversations by Joseph Grenny
Crucial Conversations, by authors Joseph Grenny, Kerry Patterson, Ron McMillan, and Al Switzer, is a crash course on how to speak and negotiate when stakes are high.
The book explores how you can more effectively communicate your message persuasively when tensions are high, and the outcomes can significantly impact the quality of your life.
---
16. Influence: The Psychology of Persuasion by Robert Cialdini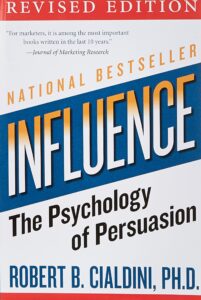 Robert Cialdini is a renowned psychologist and academic known for his teachings on persuasion and compliance. Influence is one of his best-known works and a field manual for business professionals and others in what he refers to as "the compliance industry."
The book looks at the different factors that influence people on a psychological level and how you can use these to better your results in marketing, leadership, and life.
---
17. Never Split The Difference by Chris Voss
Never Split The Difference is one of the most informative and influential books on negotiation ever written. Chris Voss, a former FBI hostage negotiator turned private consultant, goes in-depth into the strategies that helped him save hostages from high-stakes situations.
The book demonstrates how you can use these strategies and tactics to get the desired outcome in the many daily negotiations you face, both in business and in your personal life.
Best Books For Entrepreneurs To Learn Content and Copywriting
Check out these books if you want to improve your content marketing skills and write more persuasive and compelling advertising and sales copy.
18. Content Warfare by Ryan Hanley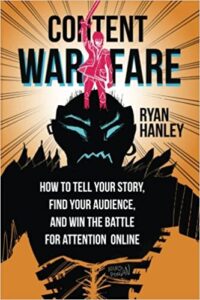 With millions of articles, videos, posts, and podcasts being posted daily, the battle for your customer's attention has never been greater. Enter Content Warfare by Ryan Hanley.
In his hook, Ryan explains what makes good content and how you can structure your content marketing efforts to capture people's attention and cut through your competitors, all vying for the same audience.
---
19. Epic Content Marketing by Joe Pulizzi
Joe Pulizzi has created a solid reputation as a man who thoroughly understands content marketing. As the founder of the Content Marketing Institute, he has years of experience figuring out what works and what doesn't.
In Epic Content Marketing, he lays bare what he's learned over the years to help you better achieve your content marketing goals.
---
20. The Content Code by Mark W. Shaefer
For many, creating solid content that resonates with potential customers, cuts through the competition, and manages to serve the dual masters of social media and search engines is beyond difficult.
In The Content Code, marketer Mark Schaefer shows you how to do all these and create content that will help you convert visitors into long-term clients and customers.
---
21. They Ask You Answer by Marcus Sheridan
Marcus Sheridan is one of the pioneers of modern content marketing and has a wealth of knowledge in creating solid content that converts.
His book They Ask You Answer is a framework for creating a content strategy to help your business grow through more informed customers who view you as a trusted expert. 
---
22. The Copywriter's Handbook by Robert Bly
The Copywriter's Handbook is a good place to start if you're interested in learning the art and science of sales copywriting. The book goes in-depth into the strategies that have been proven successful and provides advice you can begin using immediately.
Whether for small business owners looking to write better ads or beginner copywriters looking to hone their craft, The Copywriter's Handbook is an excellent place to start.
---
23. The Boron Letters by Gary C. Halbert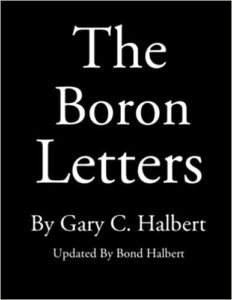 Another power player in copywriting and advertising, Gary Halbert's The Boron Letters is a must-read for a better understanding of effective copywriting and sales advertising.
The book is a series of letters that explain insider tactics and advice written to Gary's young son during his time at the Boron Federal Prison while serving a sentence for tax fraud.
---
24. Ogilvy on Advertising by David Ogilvy
David Ogilvy is known as one of the pioneers of modern copywriting and advertising. Ogilvy on Advertising provides a look into the mind that helped shape and grow the Ogilvy & Mather Agency, with over 450 offices worldwide.
The book demonstrates what does and doesn't work in sales and advertising and is a solid primer for anyone who wants to enter the world of copywriting (but you may also want to check out our complete guide on how to become a copywriter from home).
---
25. Content Machine by Dan Norris
In Content Machine, Dan Norris provides a primer to help beginners learn the skill of content marketing. The book offers straightforward advice and goes in-depth into what does and does not work when trying to create content.
The book does a good job of simplifying the sometimes challenging skills of content marketing and developing content that will rank well and get read by your target audience.
Best Books For Entrepreneurs To Learn Management and Leadership
These books can help entrepreneurs learn better management skills to more effectively manage their organizations and businesses (but you may also be interested in the best management books).
26. Good to Great by Jim C. Collins
Good to Great is an in-depth look at management and how companies can transition from good to great while being well known, respected, and loved.
The book breaks down how most companies fail during this process and provides tips for avoiding these failures while you make the transition.
---
27. Measure What Matters by John Doerr
John Doerr, one of the most renowned venture capitalists in tech and the man who helped Larry Page of Google get initial funding, talks about how to get the most from your business.
Measure What Matters explores the idea of Objective and Key Results (OKRs) as a way to measure the things that move your business forward and produce the results that will help you thrive.
---
28. Steve Jobs by Walter Isaacson
As the founder of Apple, a major financier of Pixar, and the man who spearheaded many of the most innovative products in use today, Steve Jobs is one of the most renowned business leaders.
Entrepreneurs looking to see behind the scenes of big business and how things are run at the highest level should prioritize this exclusive biography.
---
29. Start With Why: How Great Leaders Inspire Everyone To Take Action by Simon Sinek
Simon Sinek is a motivational speaker and trainer focused on helping leaders become better and more effective in what they do. In Start With Why, Sinek explores the two primary methods of influencing human behavior, manipulation and inspiration.
The book explores how purpose-driven leadership can create a more powerful company culture that can affect change for the better.
---
30. The Virgin Way by Richard Branson
Another titan of industry, Richard Branson, is the founder of the Virgin Group. The Virgin Way is a manual on leadership from one of the most respected and successful leaders in business.
If you're looking to learn tried and true skills developed over decades of incredible success, The Virgin Way is an excellent place to start.
---
31. Extreme Ownership by Jocko Willink
Battle-tested US Navy Seal Jocko Willink lays out how he helped to lead one of the most successful Navy Seal units in United States history.
In his work Extreme Ownership, Willink puts forth the radical yet powerful idea that to be successful, you must take ownership over everything in your life, good and bad.
Willink demonstrates how this philosophy is applied to individuals and organizations and how you can use it to become a more effective leader. 
---
32. The Effective Executive by Peter Drucker
Being at the top of an organization can be a lonely and taxing job that often requires you to go above and beyond day to day. The Effective Executive examines five key areas that you must master if you want to truly become the best and remain at the top of your organization.
The book is equal parts leadership and productivity but will help you become a more effective and efficient leader if you follow the advice given.
Best Books For Entrepreneurs to Help With Productivity
These books discuss productivity and how you can get more done in less time in spite of the increasingly busier and more connected world.
33. Thinking Fast and Slow by Daniel Kahneman
Thinking Fast and Slow is a book exploring thinking and how you can get the most from your brain and thought processes. The book examines two different ways of thinking, fast or instinctual thinking and slow thinking which is more logical.
While it may not be the most exciting topic to read about, it's one you need to master if you want to perform in the modern business world.
---
34. Atomic Habits by James Clear
Atomic Habits is a powerhouse of information to help you become more productive and efficient by creating better habits.
The book enables you to understand how to shift from the many destructive behaviors holding you back from success and transmute these into good habits that will lead you to become more efficient. 
---
35. Deep Work by Cal Newport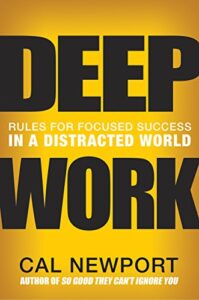 Deep Work explores the idea that your ability to enter a flow state and work continuously is one of the most valuable skills you can develop in the modern economy.
As author Cal Newport notes, it's also the skill that is becoming the most challenging to find and cultivate in people. Deep Work may be an indispensable addition to your library if your work requires in-depth and focused sessions to succeed.
---
36. Getting Things Done by David Allen
Getting Things Done is one of the most influential and informative books on productivity and systems.
The book explores why you must move from working in your head to cataloging everything if you ever want to move to the next level of success and lays out a simple yet effective system you can start with to become more productive, less stressed, and ultimately more successful. 
---
37. Indistractible by Nir Eyal
Ever feel like you are constantly and relentlessly being bombarded with different messages from different sources?
Indistracible outlines the modern distractions of our culture and how you can reclaim your time and attention to get control over where you are going in life with much less effort.
Best Books For Inspiration and Mindset
Check out these books for improving your mindset and becoming more effective at managing yourself and your emotions in business.
38. Mindset: The New Psychology of Success by Carol Dweck
In Carol Dweck's 2006 book, she describes precisely what a growth mindset is and why this is key to success in the modern day. The book presents practical ideas for how you can develop and cultivate a growth mindset based on decades of research.
If you feel hampered by your outlook on life and want to transform into a more productive and entrepreneurial mindset, this book is for you.
---
39. David and Goliath by Malcolm Gladwell
The world is full of improbabilities, and business is no different. In his book, David and Goliath, Gladwell tells the stories of various underdogs who overcame insurmountable challenges in improbable situations.
Malcolm Gladwell does a great job of demonstrating that outcomes aren't always foregone, and giants don't always win in battle.
---
40. With Winning in Mind by Lanny Bassham
As most successful entrepreneurs and business owners will tell you, consistent performance is the key to long-term results. It's better to be good all the time than great just a few times.
To this end, With Winning in Mind lays out a framework to perform more consistently based on research and observation from some of the most consistently performing Olympic champions.
---
41. How to Win Friends and Influence People by Dale Carnegie
The seminal classic from Dale Carnegie, How To Win Friends and Influence People, is a must-read for anyone who wants to make it in the business world.
This book teaches how to develop relationships and become a respected individual, one of the cornerstones of any successful business person. While the book was written in 1936, all the advice is still relevant today.
---
42. The Millionaire Next Door by Thomas Stanley

While Hollywood would have you believe that millionaires are all running around flashing their wealth, driving hypercars, and eating caviar for breakfast, the reality couldn't be further from the truth.
In The Millionaire Next Door, Thomas Stanley paints the picture of the average millionaire and lays out secrets these people understand that the average wannabe millionaire doesn't know.
---
43. The 7 Habits of Highly Effective People by Stephen Covey
Another seminal business and self-development classic, The 7 Habits of Highly Effective People, explores seven different areas that can help you create a paradigm shift within yourself.
These habits have been employed by some of the most influential and successful people in business and leadership. They can help you become a more effective version of yourself.
---
44. Getting Everything You Can Out of All You've Got by Jay Abraham
Jay Abraham is a consultant to some of the top companies in America and worldwide and a foremost marketing expert. In this book, he outlines how you can more easily discover previously unknown opportunities and get more from your business.
The book covers various topics, including marketing, performance, and more, and can help you become a more well-rounded entrepreneur.
---
45. Giftology by John Ruhlin
Looking for a new angle to help improve your sales and strengthen your business and personal relationships? In Giftology, leading salesman John Ruhlink breaks down how he became the top sales rep for a hundred million dollar direct sales company through the art of gift-giving.
Whether you are focused on sales or creating solid relationships, there is something in this book for you.
Best Business Books For Startups
These books can help you in the early stages of your business to find growth and take your business from startup to success.
46. Zero to One by Peter Thiel
Zero to One is a powerful book by tech titan Peter Thiel. The book explores startups and startup culture while providing notes from one of the most successful tech entrepreneurs of the modern era.
One thing to note is that this book is relatively high-level and sometimes esoteric in writing. As a result, be prepared to re-read and take notes to get the most out of it. 
---
47. Million Dollar Consulting by Alan Weiss
Alan Weiss lays out a compelling and information-filled guide to creating your own business. The book looks at everything from creating a business plan to marketing and successfully acquiring clients.
This isn't just a book for consultants, either. Any entrepreneur looking for long-term success can find great insight from Weiss's book.
---
48. The Lean Startup by Eric Lies
Rather than wasting time with business plans, The Lean Startup offers companies of all sizes a quick and innovative approach to testing new ideas.
Author Eric Ries provides an objective approach to creating a successful business—whether found in a boardroom or a garage—in a time when companies need to innovate to survive and thrive.
---
49. Ready, Fire, Aim: Zero to $100 Million in No Time Flat by Michael Masterson
Ready, Fire, Aim examines the path from taking a small business to a large successful company and how you can quickly and efficiently do so.
Michael Masterson, the founder of over a dozen successful companies, outlines the skills needed to take a business to the next level. All of this is based on his 45 years of experience creating and exiting successful startups. 
---
50. The E-Myth Revisited by Michael Gerber
Are you a business owner or an employee of your own business? This is the critical question that The E-Myth Revisited explores.
The book looks into why most business owners burn out and how you can go from being an employee of your business working 60+ hours a week for minimum wage to a business owner with the freedom to do what you want.
---
51. The Art of Profitability by Adrian Slywotzky
This book is for you if you're looking for quick lessons to help you generate greater profit. Adrian Slywotzky outlines twenty-three simple lessons for increasing your company's profitability.
These lessons are illustrated through conversations between two fictitious characters. This design is meant to make the writing easier to digest and learn from.
Best Books For Entrepreneurs To Learn Strategy
To help round out your entrepreneurial education, here are the top books on strategy from some of the most renowned authors.
52. The Art of War by Sun Tzu
If you haven't yet read this ancient classic, put it towards the top of your list. The Art of War, by ancient Chinese strategist Sun Tzu, lays out time-tested advice for avoiding conflict through diplomacy and winning battles through strategy and psychology if you must engage in them.
The book is a prerequisite in the board room and war room. It is also a must for any leader that wants to take their business to the top and remain there.
---
53. The Prince by Niccolo Machiavelli
Like The Art of War, Machiavelli's The Prince is an ancient classic that delves deeply into leadership and how to rule in the war and board rooms. The book explores methods for controlling and expanding empires and courting the favor and loyalty of your subjects. Sometimes, it explores them through sometimes less than ethical means.
Keep in mind that this isn't a blueprint to follow. Instead, it is something to be aware of to better understand the occasionally shrewd world of business and politics.
---
54. The 48 Laws of Power by Robert Greene
The 48 Laws of Power is a modern-day primer for the various forces that govern humanity. While the book is often criticized as being cynical or Machiavellian, leaders who aspire for entrepreneurial success would do well to study and understand these laws.
The book examines real-world examples and practical applications of each law to help readers get the most out of it.
---
55. The 33 Strategies of War by Robert Greene
Another influential book on leadership and business strategy by Robert Greene, The 33 Strategies of War looks at different offensive and defensive strategies from historical figures and events. Additionally, it looks at how these can be applied more broadly to interpersonal conflicts.
Like The 48 Laws of Power, this book provides historical examples and practical applications of each strategy. 
What To Look For In The Best Books For Entrepreneurs
There are hundreds of thousands of books dedicated to aspiring entrepreneurs. Just because you don't see something on this list doesn't mean it isn't worth reading. However, follow this advice to ensure you are reading only the best books for entrepreneurs.
Actionable Advice
One of the critical things that the best books for entrepreneurs all have in common is that they provide actionable insights and advice and not just hundreds of pages of theory. 
As a successful entrepreneur, you have a very clear goal in front of you. You want the success of your business. At the same time, there may be various ways to go about this, including self-improvement, better health, marketing, sales training, etc. All of these are to achieve the result of a more successful business.
Author Reputation
Another critical factor to look into is the author. Unfortunately, there is a lot of bad business advice circulation in books, blog content, videos, and more. Many fake gurus who have little experience beyond telling you how to succeed would love to part you from your money.
To ensure you are getting quality advice, look specifically for authors who have made a name for themselves in reputation and monetarily in the field they are writing about. 
You don't want to take health advice from people who are unhealthy. Likewise, you don't want to take business advice from people whose only success is teaching others how to run a business. 
Ease of Reading
Time is money and every moment you are reading is a tradeoff for other activities you could be doing to advance your goals as an entrepreneur. While reading and learning are critical for success, you want to read and learn efficiently. In turn, this will allow you to put what you are learning into practice.
Try to find books that are simple to read and straightforward without being too wordy. The faster you learn something, the quicker you can move on to your next book. This provides you a clear advantage over others.
Evergreen Advice
Instead, you want the lessons and strategies you learn from books to be applicable over your entire career as an entrepreneur. This way, you are getting the maximum return on investment in the time and money you spend learning.
Final Thoughts On The Best Books For Entrepreneurs 
The key ingredient to becoming a successful entrepreneur is never to stop learning. However, you want to wisely choose what to learn to maximize your time and ensure adequate ROI.
To this end, the above best books for entrepreneurs can help you learn valuable lessons that will last a lifetime. Add these to your list as a way to round out your entrepreneurial education and better ensure your long-term success.
Remember, the best entrepreneurs and business leaders never stop learning. The more you learn and the faster you do it, the further ahead you will move past your competition.
Want to learn step-by-step how I built my Niche Site Empire up to a full-time income?
Yes! I Love to Learn
Learn How I Built My Niche Site Empire to a Full-time Income
How to Pick the Right Keywords at the START, and avoid the losers
How to Scale and Outsource 90% of the Work, Allowing Your Empire to GROW Without You
How to Build a Site That Gets REAL TRAFFIC FROM GOOGLE (every. single. day.)
Subscribe to the Niche Pursuits Newsletter delivered with value 3X per week