Figuring out which software platform to develop your next website with can be both confusing and time consuming.  Today we look at two titans of Content Management software: WordPress and Squarespace.
Today's most popular blogging & website creation platform is WordPress.  WordPress powers 27% of all websites on the internet today.  The user base is massive and they have millions of loyal fans that use their software.
However, It's not the only tool that you can use to create a website in 2017 – far from it.  The SquareSpace user base has increased dramatically over the last couple of years, and their growth is expected to continue at a rapid pace.
While SquareSpace is used by less than 1% of the internet, their growth is putting them in a strong position to catch up to other Content Management Systems like the Joomla, Drupal and Blogger software platforms.
Picking the right software for your website is a daunting task.  Picking the wrong platform could result in additional headache and pain down the road if you decide you want to convert to another platform or redesign your site.
Below we are going to examine both pieces of content management software to give you a better idea which platform you should use depending on how you plan to use it.  We will also be looking at our winners and losers depending on which type of business your run.
Let's dig in.
WordPress: History, Overview, Functionality & More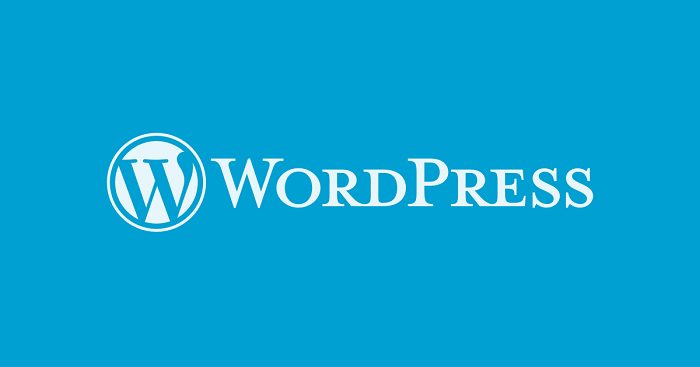 If you don't know what WordPress is, then you are probably fairly new to the online world of website building and online content creation.  Most people that operate in the online space have come across WordPress at some point.
As mentioned earlier, WordPress is the single biggest content management system that's being used in the entire world.  They dominate the market share and the best part is that using their software is free. 
That's right – WordPress is completely open source, meaning that you can download and install the software and modify it as you see fit.  People are often shocked to find out that WordPress itself is free.
Where the cost comes into place is in other areas like hosting, domain purchases and premium WordPress themes to power your site. (Consider the Divi Theme, Review here).  Most people do not code, so they buy premium templates or "themes" to customize to power their website.
The WordPress project is managed by a community of developers to this day that are passionate about the software.   From theme development, custom website creation and more, WordPress is the cornerstone for many online businesses today.
WordPress was first announced as available in 2003 when Matt Mullenweg and Mike Little were working on another project called B2, which was the Genesis of the WordPress platform. 
In 2005, WordPress experienced more growth and the official launch of WordPress.com took place.  WordPress.com is the site that you can build and host a website on with no hosting costs. 
From 2005 through 2012, WordPress experienced some masssive growth from starting their first official "theme" called "Kubrick" to starting a community where free themes and WordPress plugins are hosted for download.  Again, all free.
Since 2012, WordPress has now advanced itself so far ahead of the competition that other content management platforms have less than 10% of the marketshare that WordPress has on the whole internet.
Thousands of Multi-Million dollar businesses exist today as a result of the software meaning that by using WordPress to design your next website, you'll be in good company.
WordPress Basics: An Overview
Let's start off by walking through where you can find WordPress if you are looking to use it on your website.  Most hosting companies will have a "one click" WordPress installation at the hosting provider on their server.  
To get to this point, you will need to buy a domain (GoDaddy or NameCheap both work) and will need to have purchased a hosting plan for your domain/website. WordPress.com is the location of where the actual WordPress software resides, but we don't recommend you download it separately as installing it at the host level on your domain will be far easier. 
WordPress.com is also an option, but there is a difference between the websites hosted on WordPress.com versus the downloadable software at WordPress.org. Websites hosted on WordPress.com will be a "subdomain" which means that if your site will look different depending on if you self-host.  
Self hosted sites look just like they are.  If your site is is www.cookiesandicecreamforme.com, that's how it looks.
If you host on WordPress.com for free, you'll be tagged as a subdomain and your site will look like this: www.wordpress.cookiesandcreamforme.com,
For a complete walkthrough on how to sign up for hosting and install WordPress in under 5 minutes, take a look at this article here.
Once you have WordPress installed, there's a bunch of different functionality that you will be able to take advantage of.  WordPress has literally hundreds of thousands of different themes that you can install to power your website.
A WordPress theme is a shell or template that you get to install and then customize to make your website look different from others that are out there today.  For a complete guide to WordPress Themes, click here.
WordPress Functionality:
Installing a theme will unlock the functionality of WordPress for whatever your desired outcome is. If you want to build a blog, commercial website or other type of online business, a proper WordPress theme can do it all.
There are many different themes that will allow you to customize your home page if you are a wedding photographer, restaurant owner or even if you are building out an affiliate website to make money from.
Let's look at some different areas of importance when it comes to Functionality:
Home Page Customization:  This will largely depend on the theme. Because this is largely theme dependent, we won't go into specifics like we already did in this article here. Many premium WordPress themes will allow you to customize your home page with no issues.
Website Structure:  WordPress has amazing architecture that allows you pretty much free reign over how you structure your website.  You can create custom menus, category pages and more.
Software Updates: Most hosting companies (including Bluehost) will automatically upgrade your WordPress software as new versions become available.  Each version of WordPress is named after a famous jazz singer, which is an interesting little piece of WordPress history.
Responsive Designs: Most WordPress themes come stock with responsive designs these days.  That means that they translate well to mobile devices and look similar to their desktop versions when viewed on a mobile device.
SEO or Search Engine Optimization: Some WordPress themes come with SEO functions already hard coded into the theme.  We prefer to use the Yoast plugin on the sites we build for NichePursuits.com, and we would encourage you to do the same.
Social Sharing Features: Some WordPress themes have these fully integrated to their themes, while others will require that you download a plugin in order to obtain the full functionality.  Sumo is a popular social sharing plugin that works on just about any type of site.
Taking Payments & Invoicing: We are starting to touch on Plugins here, but with certain plugins, WordPress will allow you take payments right on your website.  This is good for just about every type of business, from brick and mortar to eCommerce.  Sprout Invoices is a plugin that can help you invoice clients if you are running your small business from WordPress and need to provide them a summary of charges for the services you render.
 So Who Should Use WordPress?
Well this could be us being completely biased, but we would say "Everyone!"  WordPress doesn't just cater to a single audience.  There are some massive sites that use WordPress to power their content every single day. 
If 25% of the internet is run using WordPress, there's a pretty good chance it can do what you need it to do.  Are there functionality limitations?  Yes.  Is the coding 100% perfect on every theme? No. 
But this doesn't mean it won't flawlessly run your website no matter if you are a smaller brick and mortar business or an affiliate marketer trying to make a living online.  The fact of the matter is that WordPress can be used by everyone no matter what website you need to build and support for your audience.
We have actually used WordPress for all of our niche site projects (you can see these projects here, here and here).
WordPress is a great Content Management System that can be easily used by the following businesses & industries:
Affiliate Marketers
News/Media Publications
Bloggers
Small Business Owners (We've seen all of the following industries using WordPress)

Doctors
Attorneys
Chiropractors
Massage Therapists
Dentists
Roofing Companies
Contractors
Carpenters
Pool Companies
Restaurants
So What Makes WordPress So Great?
We've covered quite a few reasons why we think WordPress is awesome already when we touched on functionality.  All of those functional items make WordPress a truly amazing piece of content management software to use.  So what else is great about it?  Let's look at three reasons why WordPress is tough to beat for any software start up.
Millions of People Use it:
Because WordPress powers so much of the internet, pretty much everyone that has a background in digital marketing, or that creates websites for a living has had experience using WordPress. Millions of people use it every day.
This means if you start a site and later decide to have someone else take on the management or design of the site, they can usually pick up where you or someone else has left off when you switch developers.
Design Options:
When you start using WordPress, you start realizing how big the WordPress development world is.  Your design options are pretty much limited to only what your imagination can come up with. 
You may have to hire a designer to get the right look, but the bottom line is that you can create a website to look pretty much however you want.  Even some WordPress themes like Divi by Elegant themes for example, give you a great range of templates that you can work with and customize however you see fit.
(See my full Elegant Themes Review).
Universal Language:
Most WordPress posts come in a standard template.  This means that if you ever decide to change themes to get a different look and feel for your website, all of your content will usually migrate over to your new brand/look/theme pretty easily. 
If there is special code that's been integrated into your site, then most developers should be able to work out how to manage that for you without major problems.  This allows you to freely structure your content without fear that your readers will experience any negative side effects if you decide to rebrand down the road.
WordPress Themes:
WordPress themes are basically software templates that you install on your WordPress site that allow you to customize the look and feel of your website.  They are pre-packaged and anyone can use them.  There are premium themes and free themes. 
All themes allow you to customize your website, but some of the premium themes give you far more flexibility in the customization that you'll want to attempt.  The good news is that there are thousands to choose from, giving you a huge variety of options to select from.  And since coding isn't really an issue, you can always change themes down the line if you choose to do so.
If you want an in-depth guide to WordPress themes, please take a look at our monster authority guide on all the best WordPress themes located here.  Any of the themes we talk about in this article will get your website on its way to looking amazing in no time.
Ten Awesome Sites Currently Powered by WordPress:
Still not sold on how amazing WordPress is?  Well then… we are going to dive right into 10 very large and heavily trafficked sites currently using WordPress below.
If all of these top tier sites use WordPress to manage their content on a daily basis, you should rest easy knowing that WordPress can fit any need that you have. 
Now that we've given you a primer on how amazing WordPress is, let's take a look at how SquareSpace stacks up against it. 
SquareSpace: History, Overview, Functionality & More
Similar to WordPress, SquareSpace founded in 2003 and launched in 2004 by Anthony Casalena.  Also like WordPress, it was created to become an all-in-one software solution for small business owners, bloggers and web developers.
Since it was launched in 2003, millions have been created on the SquareSpace platform.  While they have a long way to go in order to match the user base of WordPress, SquareSpace is becoming an increasingly popular software platform and 2017 has seen some aggressive growth.
SquareSpace appeals to users in a different way than WordPress does.  SquareSpace is marketing specifically to the ease of use of the products it produces.  It utilizes "drag and drop" website building whereas WordPress relies more on coding and manual customization for the same outcome, depending on the WordPress theme.
SquareSpace Basics:
SquareSpace picks up in some areas where WordPress leaves off.  SquareSpace truly allows the user to build their website using a true drag and drop functionality.  Below is a video done by Tyler Moore that walks through the basics of how to create a website with SquareSpace. 
This Video is long – it's close to an hour, but it will definitely give you a good overview of what you can expect when you use the software to build your website.  The video gives you a step by step, leaving no stone unturned during the walkthrough.
While SquareSpace can be used by anyone looking to build their own website, the visuals of most SquareSpace templates lend themselves very well to photographers, startups, and artists and less to affiliate marketers and content producers.  While you do have the ability to blog using the software, it is still better for people that are getting into designing a more visual experience highlighting both images and media as the site is built out.
SquareSpace Functionality:
Like WordPress, SquareSpace uses "templates" which are like WordPress themes.  This will  unlock the look and feel of your website and provide you with a good starting ground to make customization choices to improve the quality of your site.
SquareSpace has far less templates to choose from than WordPress does themes, but they do have a line of both free templates as well as paid templates (which can get quite expensive).
Want To Build Smart & Relevant Internal Links...Quickly?
Link Whisper is a revolutionary tool that makes internal linking much faster, easier, and more effective.  It makes it simple to boost your site's authority in the eyes of Google. You can use Link Whisper to:
Bring out your orphaned content that isn't ranking

Create smart, relevant, and fast internal links

Simple yet effective internal links reporting: what has lots of links and what pages need more links? 
Click here to revolutionize your site's way of doing internal links
Let's look at some different areas of importance when it comes to overall website functionality:
Home Page Customization:  SquareSpace knocks it out of the park on page customization.  With their drag and drop page builder, designing a clean looking homepage is simple.  You will want to pick the template that fits best with your theme and customize it accordingly.
Website Structure:  SquareSpace is structured similar to WordPress in that you can create menus, pages and categories.  They actually don't run into some of the same "duplicate content" problems that many WordPress themes do, making it a streamlined experience when it comes to overall structure.
Software Updates:  Like WordPress, SquareSpace routinely updates their software, with some of the bigger patches coming through as major releases that are "numbered."  Currently as this article is written, SquareSpace is on version 7 that has many different customization options.
Responsive Designs:  Every template in the library for SquareSpace is currently responsive to mobile devices.  They look clean and streamlined on phones and I'd even venture to say SquareSpace has an edge over WordPress here in some circumstances.  Most new premium themes created for WordPress have mobile designs as well.
SEO or Search Engine Optimization:  SquareSpace has built in SEO integration.  WordPress users may be disappointed here if they are used to using a highly customizable plugin like Yoast SEO and move to fully integrated functionality with limits.
Social Sharing Features:  SquareSpace has social media sharing on their sites.  Design options are more limited than WordPress but all SquareSpace templates should retain a social sharing function for your website.
Taking Payments & Invoicing:  SquareSpace allows you to fully integrate with Stripe and Apple pay to take payments on your site.  You can also use PayPal, just like WordPress.  While it's a little trickier, you can also invoice clients on SquareSpace as well.
So Who Should Use SquareSpace?
Unlike WordPress, I'm not going to say "everyone" here in this space.  SquareSpace specifically appeals to people that are in extremely visual niches.  While it's suitable for people starting a blog that want a drag and drop option, WordPress provides a little bit more of a recognized software platform for Bloggers and Affiliate Marketers.
SquareSpace is awesome for people that need great visuals, media or people that need to visually showcase their work.  It's also a great option for small businesses. 
The drag and drop page builder allows you to visually plan out the way your home pages and site pages will look real time.  This is great for people that may not have experience creating or editing websites as a profession.
SquareSpace is a great Content Management System that can be easily used by the following businesses:
Artists
Entrepreneurs
Small Business Owners (We've seen all of the following industries using WordPress)

Doctors
Attorneys
Chiropractors
Massage Therapists
Dentists
Roofing Companies
Contractors
Carpenters
Pool Companies
Restaurants
So What makes SquareSpace Great?
While it's easy to identify the primary market for SquareSpace users (they even talk through who the designs are good for on this page here), it's important to look at why SquareSpace is actually good for their primary market and user base.  Especially when comparing them to a giant like WordPress.
Learning Curve: 
SquareSpace is a great CMS to use because it's easy.  WordPress can have a longer learning curve and I've seen family members jump on SquareSpace and put together a website in a matter of an evening.
Appealing Visuals:
SquareSpace Templates have some of the most modern and appealing visual designs on today's software market.  Some of their themes look fantastic right out of the box, which will appeal to people who want a clean and modern design.
Free Hosting:
While you can get free hosting using WordPress.com, you have to use a subdomain to do so.  So your website's domain name look like this: "wordpress.yourwebsite.com." SquareSpace offers hosting with their monthly plans, and allows for a custom domain just like a normal hosting company.
SquareSpace Templates:
Templates are where SquareSpace really shines.  Unlike WordPress, the only problem with Templates is that there just aren't a ton of them.  WordPress has tens of thousands of created free and Premium themes that you can use anytime you see fit.  SquareSpace has a very limited selection.
The good news is that most of their templates are cleanly coded and very modern looking.  This makes them great for people that want people to really "see" their content.
SquareSpace actually gives you a good number of really quality looking free themes when you sign up for their service.  There are external providers that sell templates that they have created, but this isn't a "must have" by any means.
WordPress is different.  While there are free themes, you are unlikely to get top tier support from someone designing a free theme as anyone can make them since the software itself is completely open sourced.   You need to get a Premium theme and may need to hire a developer to put your website together if you don't have a lot of experience.
You can pick one of the templates that come with your SquareSpace subscription and be completely satisfied that you'll be getting a top quality product.
Here are a couple links to some template examples:
Membership Based SquareSpace Templates (Free)
Paid Premium SquareSpace Templates
Ten Awesome Sites Currently Powered by SquareSpace:
We've picked out 10 of our favorite sites currently being powered by SquareSpace.  The following 10 sites are unique, crisp and have plenty of traffic.
So  just like with WordPress, it's obvious that there are plenty of top tier sites that utilize SquareSpace to serve their audience every day.  If you are a professional photographer, wedding planner, doctor's office or tax accountant, you'll find that SquareSpace is a no-nonsense option that's got less of a learning curve than WordPress does. 
If you are bootstrapping your business, then SquareSpace makes a whole lot of sense if you plan to pick up and design your website yourself without needing to worry too much about basic CSS and HTML coding knowledge.
SquareSpace is a solid option, but let's see how it stacks up versus WordPress when we compare them side by side for specific purposes.
Comparing Cost for SquareSpace and WordPress:
Let's face it – costs are a big deal for just about any business.  If they aren't, you won't be in business for very long at all.  WordPress and SquareSpace both have costs that come associated with each option and you should be aware of what those costs are before you make a choice of how to build your website.
Costs for both of these software platforms can add up quickly if you aren't careful, so let's look at the basics (we mean basics, not premium paid plugins, etc.) for each.
WordPress Cost for a Website:
WordPress Software: Free
Monthly Hosting: $3.95/mo with BlueHost
Registering a Domain: Free with Bluehost Hosting Plan
WordPress Theme: $19.00/mo with Thrive Themes (Premium conversion based themes) or $0.00 if you pick a free theme
Total Monthly Cost:  $3.95 if you pick a free theme, $22.95 for a Premium Theme
SquareSpace Cost for a Website:
SquareSpace Software: $18.00 for an Unlimited Page Website ($12.00 for a smaller website of less than 20 pages)
Monthly Hosting: Included in software price
Registering a Domain: Free with software purchase
SquareSpace Template: Free (Premium Templates are very limited)
Total Monthly Cost: $18.00
If you are just sticking to the bare bones and are bootstrapping your business, the cost is a $4.00 difference between WordPress and SquareSpace.  Keep in mind that you can also get free themes with WordPress giving WordPress a significant cost advantage over SquareSpace when it comes to getting your website up and running.
Winner: WordPress
SquareSpace vs WordPress for Affiliate Marketers: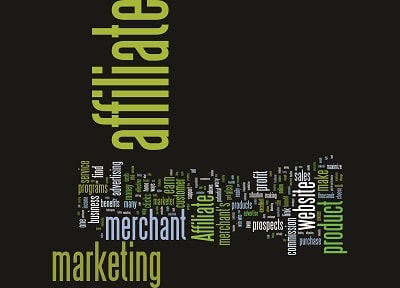 Honestly, this is almost completely unfair to compare these two software companies to each other for the purposes of affiliate marketing.  If you are a Niche Pursuits reader then you know everything taught on this site centers around WordPress for affiliate marketing purposes.
While SquareSpace could be a viable option, we firmly believe that WordPress has a hold on one of the best pieces of software that any blogger or affiliate marketer could use to promote their content.
There are so many different themes that give you complete control over your website and your content as well as the look, feel and design of each page that anything else is going to have a tough time coming close. 
We haven't even touched plugins either.  The Yoast SEO plugin integrates into WordPress flawlessly and gives more out of the box SEO options than SquareSpace does, even if it's the free version.
With a full arsenal equipped to properly structure your site, WordPress is a must have for any affiliate marketer.  SquareSpace doesn't specifically market to this audience so it's easy to see why WordPress wins here.
Winner: WordPress
SquareSpace vs WordPress for Information/Media Sites:
WordPress also has an advantage here.  Let's look at this from strictly a content limitation perspective.  If you are going with the lowest cost SquareSpace option, you are limited to 20 pages.  You'll get to that amount of content easily in under 60 days if you are building an active community and website.
Once you unlock the 18.00 option for SquareSpace, you are still limited by the template selection SquareSpace offers.  Most templates are not conducive to maintaining a large authority website with loads of content.
As mentioned earlier, WordPress has giant sites like TechCrunch running millions of visitors through it daily with hundreds of thousands of articles.  WordPress makes it easy to publish content and makes it easily sortable by authors, dates, categories and more. 
When it comes to building an authority site, you just need to pick the right WordPress theme and move forward.
Winner: WordPress
SquareSpace vs WordPress for Personal Blogs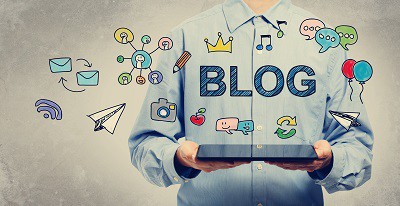 WordPress was created as a piece of blogging software.  SquareSpace was created for users to build a streamlined website, but not specifically centered around blogging.
While you can blog using the SquareSpace software platform, WordPress seems to still have a heart for its original audience at heart.  Millions of blogs are powered by WordPress every single day on the internet.
There are also thousands of themes you can pick from, specifically for bloggers if you are using WordPress to power your content management.  While there are themes that can be used for small businesses and other sites, WordPress really hits home with the blogging community and is used by millions of people to support their families every single month.
Winner: WordPress
SquareSpace vs WordPress for Small Businesses
Here's where SquareSpace shines.  SquareSpace is perfect for you if you are an entrepreneur or small business owner.  While you can use SquareSpace for eCommerce, we prefer to use Shopify or WordPress instead.
SquareSpace is highly appealing for the DIY person because the learning curve is extremely small.  If you are somewhat digitally inclined, there's no reason that you can't get a website up and running within 10-20 hours of hard work.  WordPress may take you a longer period of time to learn if you aren't already familiar with the software.  Most software businesses do have some knowledge of WordPress though which would give WordPress another edge.
There are plenty of design students and professional instructional designers that use SquareSpace as their "personal brand" to showcase their work.  It can be used the same way for Architects and Landscape Architects.  It's a great option for anyone that wants to showcase professional images to an audience.
SquareSpace is also great for a 2-3 page site if you are a restaurant owner or service provider.  This will allow you to stay with the base level cost plan, which also covers the cost of hosting since you won't exceed the 20 page limit.
WordPress does have thousands of premium themes that cater to small businesses, but if you are going to do it all on your own, SquareSpace is a smart choice.  If you have a marketing budget to build your first website, WordPress will be a smarter choice as more design firms are versed in WordPress coding and functionality in case you ever need to switch providers.
Winner: SquareSpace for DIY, WordPress for Small Businesses with a Budget
Wrapping it All Up:
Picking a content management software is one of the biggest decisions you will make when you start to build your website.  You'll want to make sure that you pick something that is longer term and makes sense to use in the future as you grow your business.
WordPress and SquareSpace both have their places and their benefits.  You'll have to choose which one is right for you based on what you plan to do long term with your business. 
If you are a smaller site but need limited functionality and plan to do it all yourself, then SquareSpace might be a viable option for your business.
Overall Winner & Bottom Line: We have to give WordPress the edge over SquareSpace as a content management software application in pretty much every category.
---