19 Real Estate Business Ideas to Make Really GOOD Money
When you buy something through one of the links on our site, we may earn an affiliate commission.
Real estate business ideas vary, and many entrepreneurs have tapped into the industry and started small businesses that are on the way to becoming successful – or already doing extremely well.
There are so many different aspects of the industry, that lucrative real estate business ideas are easy to unearth.
Take a look at what we have come up with for you here.
Why is the Real Estate Business Profitable?
Real estate is a thriving industry that has substantial subsidiary prospects.
People look for something that will benefit them for the rest of their lives. One of the long-term investments in real estate is buying a property and renting it out.
Or, you can sell it when you have repaid your investment, or use your property to run other businesses. You don't have to own property to make money.
Real Estate Business Ideas
Tons of people want to know more about real estate business ideas. There are plenty of unexplored niches in the real estate market, and if you're here, you're probably looking for one. We hope you find one that interests you.
Real Estate Blogger
A simple real estate business idea is to become a real estate blogger. If you are involved in the real estate business or have an extensive understanding of the real estate market, you could consider blogging (it's one of the top real estate side hustles).
It's worth checking out – there are a lot of folks out there that make millions of dollars per year by blogging.
If your blog contains valuable, helpful information with great marketing ideas, you will attract many visitors.
If you bring a lot of traffic to your blog, you will be able to secure good advertising deals from stakeholders and other organizations.
Make sure to keep your blog updated regularly.
The primary purpose of your blog will be to answer potential readers' inquiries and solve their problems. The more valuable your material, the more visits and recommendations you will receive from your site.
Start your blog off correctly by following The Authority Site System (TASS) by SEO and affiliate marketing experts at Authority Hacker.
Get 40% Off TASS Here
Become a Landlord
Becoming a landlord or property manager can be the starting point for your real estate business ideas. You can make money by becoming a property owner and renting it out. If you design a good real estate business plan and stick to it, you will succeed.
For example, you're paid consistently because of the financial flow you receive from rental income each month.
Your profit margin grows year after year as you use this monthly cash flow to pay off the property (and we've got a list of other assets that generate cash flow if you're interested). And you can raise rental prices according to market increases.
Long-term gains generate through the appreciation of real estate investment's equity over time.
So, when you sell the property, you could make a profit. Your profit can be used to fund repairs, make improvements, and invest in new property development.
You can use your status as a landlord and grow your small business to something much bigger in several ways.
You can move from owning and leasing houses to owning assets such as duplexes, triplexes, and larger structures.
A move like that into real estate investment reduces your property tax and administration costs and doubles, triples, or even quadruples your profits.
Become an Airbnb Host
Since the epidemic in 2020/21, many travelers have turned to vacation house rentals as a safe choice for a socially-isolated break.
Airbnb is a prominent player in this market, and becoming an Airbnb host is an excellent way to generate money (and we created a big list of Airbnb business names you may like).
Fueled by Airbnb hosts, the community offers its visitors the unique option to travel like tourists while living like locals.
You may have contemplated renting out an extra room in your home or listing your entire place on Airbnb.
You wouldn't be alone in this. There are around 4 million Airbnb hosts worldwide. And over 800 million visitors from all over the world stay in Airbnb accommodations.
Before you list, you must first complete a lengthy checklist. You have to add essential information to your accommodation, such as how many bedrooms you have. Is it a stand-alone home? Is there a swimming pool for guests to use, or other amenities?
Once you have described your place, you should add stunning photos to go with the description.
The quality of the images is one of the primary reasons people choose to book a specific listing. Hosts that use professional photos in their Airbnb listings might earn up to 40% more than other hosts in their region who do not.
It doesn't matter whether you're a property owner offering a single room or an entire apartment; it's essential to approach your Airbnb as a business. You should be able to earn a decent income if you have done the following:
Lots of research
Considered every aspect of the business
Created a workable business plan
Joined Airbnb hosts' online communities for tips
Start a Home Repair Business
You must be familiar with various trades to start a home repair or handyman business (learn more in our guide on how to start a handyman business). This is a crucial factor that will allow you to get jobs and keep your clients coming back to you.
Draw up a business plan when you're starting out and try not to refuse small jobs from clients as much as possible.
Doing minor jobs often opens the door for you with your clients. When they have larger projects, they will remember you and contact you to manage them.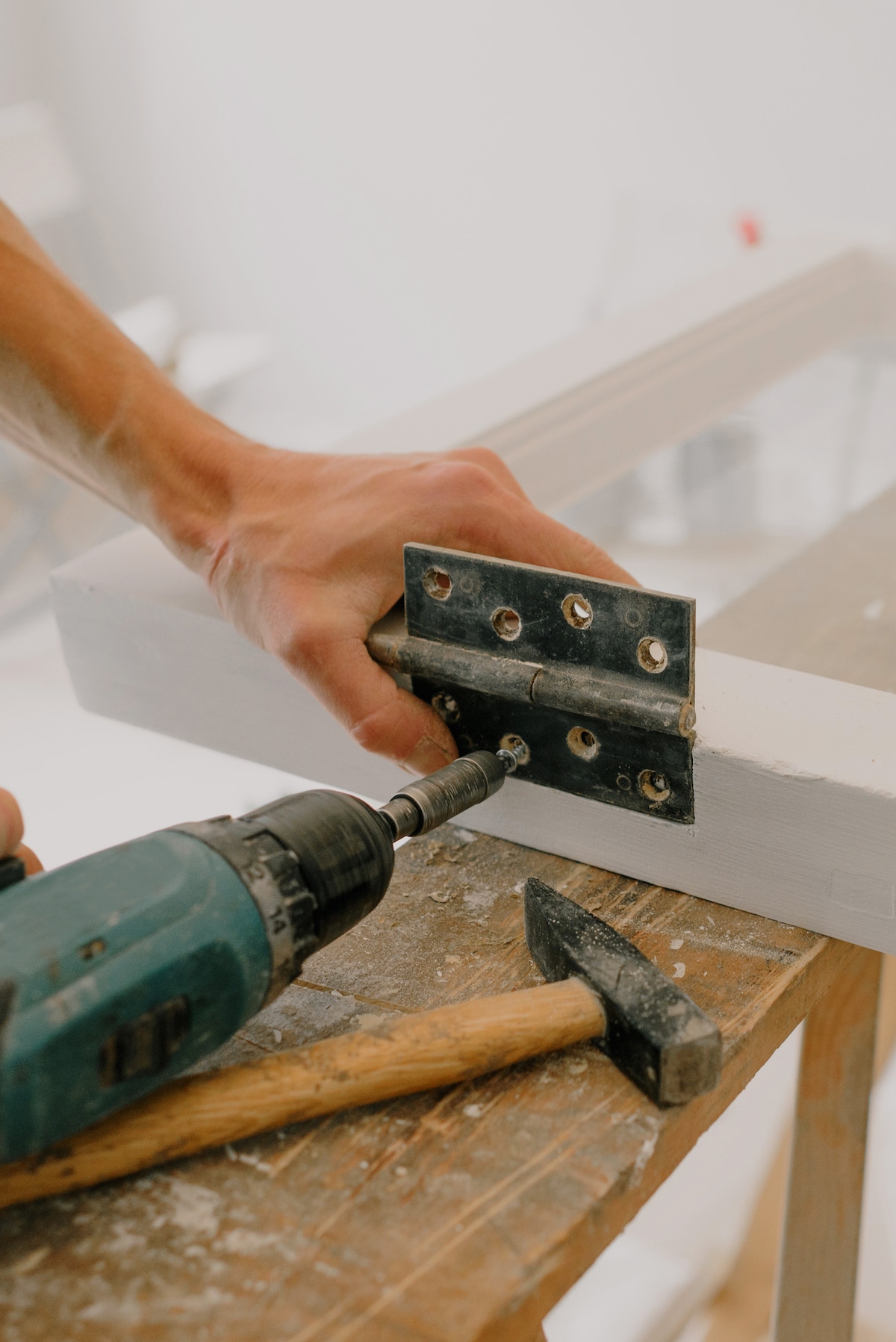 If you are also a welder and looking for real estate business ideas, fixing post-burglary damages is a money-making business venture to start. One of your options could be to go into the security business.
During the renovation of a facility, electricians would be in demand for electrical wiring. It is an excellent approach to making money, but you must be sure that you have the necessary talents.
Getting hands-on training from an expert or an affiliated National Association is one way to learn the skills.
Start a Landscaping Business
An entrepreneur should consider beginning a landscaping business.
Landscaping is the addition of plants, altering the landscape, managing, preserving, and rehabilitating the land.
You could also be required to build structures to increase the value of real estate investments or simply beautify the surroundings. This is another booming and profitable, easy-to-start real estate business idea.
Landscaping is not one of those businesses that someone can start and make a lot of money from without really working hard and intelligently (or without the right landscaping business name).
If you want to create your own landscaping business, you should have a feel for it, be very imaginative, have a brilliant business plan, and check out our guide on how to start a landscaping business.
You must also be willing to go the extra mile to convince clients that you can provide exceptional service. And you must prove beyond all reasonable doubt that you and your staff are competent.
Start a Garden Services Business
Gardening may become a full-time job with little or no expertise, and there is always a need for dependable, honest people. With so many homeowners attempting to manage their hectic schedules, you'll be in high demand.
You can earn a consistent, sustainable income by doing one-time cleanups of run-down properties for the real estate business.
Or, you can develop a list of regular clients. The Bureau of Labor Statistics estimates that you can make between $18 and $20 per hour.
You may also need to hire extra workers when the seasons change. There's fall cleanup or snow removal, plus some clients may need year-round care for their greenhouse or office plants.
Monthly maintenance agreements with real estate agents and other clients keep the cash flow healthy.
However, if you want to go that route, make sure you have a business plan to show prospective clients when you offer your service to them.
Industrial Cleaning Service
Before the COVID epidemic, Americans spent an average of 6 hours each week cleaning their homes. The desire for cleaner, safer, more sterilized spaces has never been higher post-COVID.
People returning to work have increased the demand for office cleaners. The residential real estate market boom has a massive demand for commercial and domestic cleaning services.
In 2019, the estimated global commercial contract cleaning services market stood at $292.6 billion with a predicted 6.1 percent CAGR (Compound Annual Growth Rate) until 2027.
Eco-consciousness continues to score high in consumer values. A green approach to processes and products will resonate with eco- and health-conscious home and business owners, so make sure your business plan reflects that very clearly.
You could also look into niche specialty cleaning services and work with a real estate agent. Examples of these are carpet cleaning, foreclosure cleanouts, and pre-move-in thorough cleaning.
Bird-dogging
A real estate investor will constantly look for lucrative real estate business ideas and offers. An interesting breed of independent real estate investors and experts is emerging as "bird-dogs." Bird-dogs "sniff out" good deals for investors and earn a tiny share of the deal or a flat fee.
The reality of bird-dogging is not as simple as some make it out to be because investors will not pay for information on already advertised homes.
You'll need a thorough understanding of the market you serve and an extensive network of contacts. Keeping your nose to the ground and looking for a diversity of properties and real estate investors is how you can be effective at bird-dogging.
A bird-dogger's goal is to discover hidden properties that no one else has found. And you're also not looking for specifically buyer-ready properties.
Significantly deteriorated houses may be ideal for a flipper. But, a long-term real estate investor prefers tenant-ready, cleaned buildings ready to welcome renters as fast as possible.
Flip Property
The profitable business of flipping homes is also a great real estate investment. But, you'll have to have an extensive understanding of construction and sales.
Home-flippers buy cheap houses, fix them up, and resell them for much more than the sales price they paid, all usually within the same 12-month period.
Most flips are self-financed, meaning buyers pay cash rather than obtaining financing from a lender.
Some real estate investors focus almost entirely on flipping properties. Many general contractors may buy and flip 1 or 2 houses every year to supplement their income.
A property-flipping company, like rentals, can easily become a work-from-home business.
To succeed in this real estate business, you must first have money to invest. You will need time and patience to manage the process.
You have to be able to identify qualified contractors to do the renovations. You'll also need an understanding that reselling at the correct price does not happen fast.
Become a Real Estate Agent
For as long as any property market has existed, so have real estate agents and real estate investors. Becoming a real estate agent is more complicated than entering other areas of this profession.
When the house sale is complete, you'll get your commission. That means you'll have to pay for all marketing efforts and fees upfront.
These include professional photography, signage, open houses, and mailings.
Real estate brokers don't get paid until the property sells, so you'll need to be financially independent. Being able to support yourself when you first start in this business is essential.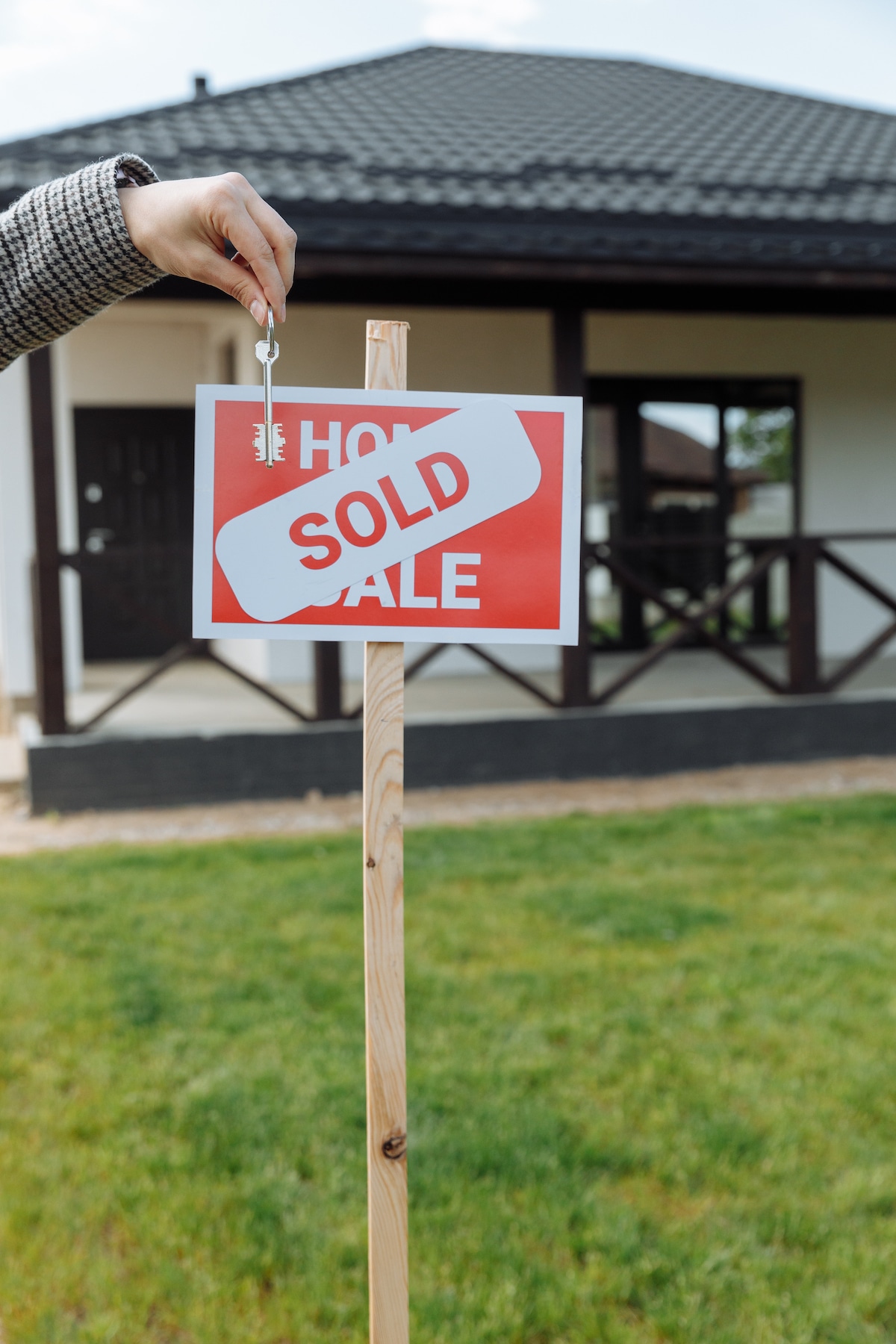 Being a real estate agent may be a gratifying, lucrative career, especially if you specialize in a specific region or niche.
A gift for interacting with others will go a long way toward assisting you in growing your business. Many real estate brokers are well-known for their charismatic and engaging personalities.
A well-thought-out business plan, a solid real estate website, continuous content creation, and ongoing social media management may help you.
You need to quickly establish a brand for yourself while competing with more experienced agents.
Real Estate Photography
Not all real estate business ideas are directly related to real estate investments and properties (and there are even great paying jobs in real estate investment trusts you could consider). Some jobs, such as being a real estate photographer, are part of marketing the property.
As a real estate photographer, you photograph residences for sellers, landlords, or real estate agents. You'll edit the pictures and then upload the images online.
As a real estate photographer, your income is determined by the quantity and size of houses you must picture on a given day. Larger homes need more photos and thus more time.
If you want to distinguish yourself and your service, consider adding drone photos or video marketing to your service portfolio.
Drone photography is essential for contextualizing the property location and highlighting the qualities of luxury homes, farms, and more significant acreage.
You will need top-quality photography and lighting equipment and advanced editing tools. Delivering the best will get you plenty of prospective clients.
Offer a Real Estate Photography Course Online
Another excellent real estate business idea is to offer a real estate photography business course online.
We have never been in a more visual society, and there is an increasing demand for competent photographers and image developers.
With the huge volume of visual information online, social media and businesses need photographers more than ever. Photography has become a necessary talent.
Real estate photography is a lucrative business. Your students may be professional photographers trying to get into the real estate business.
Or, they could be hobbyists with professional ambitions. There's no doubt that homes with outstanding photographs sell much faster.
You can begin with the basics and expand to teach professional-level real estate photography.
Home Staging Service
According to statistics, potential buyers have difficulty visualizing a space that lacks furnishings. It also shows that homeowners cannot imagine living in that environment or having enough space if there is too much clutter.
The Real Estate Staging Association (RESA) surveyed whether staging homes helped real estate agents sell properties. They found that un-staged homes lingered on the market for nearly 6 months.
After restaging, the same homes spent only 1 month on the market – that is a 73% reduction in the time these properties remained on the market.
Real estate brokers or agents may hire a home staging firm to boost the home's appeal. Staging can range from only supplying a few objects to making the house look better, or full-service.
As a full-service stager, you would provide everything. You would supply beds and bedding, lounge furniture, curtains, books, televisions, and all the kitchen appliances a household may need.
You could also sell the new property owner your staging props.
Furniture Removal Service
The furniture removal and property movement business is another profitable real estate business idea.
Your business would move people's belongings from one apartment to another, from one city to another, or from one office facility to another.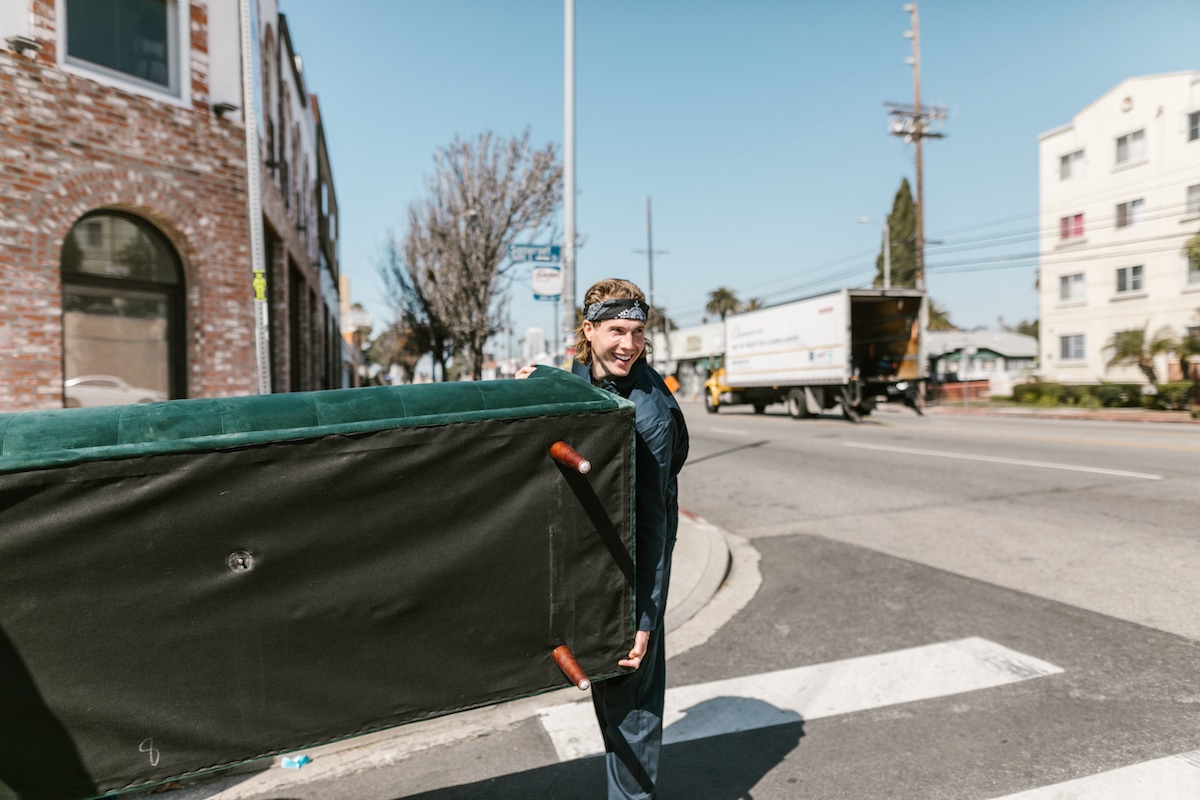 In general, packing and moving businesses offer full-service packing and shifting. This includes packaging household objects and transferring them to their final destinations. They also unpack and reassemble the merchandise.
Successful packers and movers make millions of dollars in the real estate industry. All you need to start and run this type of business is a carefully designed business plan, a truck, and a few carefully selected staff to help with packing and other tasks.
If a real estate agent finds that they can trust you and your team, it could start a considerable business moving people's possessions all over the country.
Real Estate Marketing
Many prospective property buyers research products and services on the internet before purchasing.
Making a stunning, informative real estate marketing website for your clients can effectively sell what they have to offer.
Include listings on the sites and keep them up to date; this will keep prospects returning as they hunt for properties.
And don't be afraid to try anything out of the ordinary to make your client's website stand out. Send out a monthly newsletter summary of your client's blog content – if they don't have one, you could add that to your services.
Notify your clients' contacts when new property listings and lucrative real estate investments become available. Include photographs and video walk-through images of a home's virtual staging if required.
Start a Real Estate Podcast
The specific area of the real estate business you're involved in will determine what topics you could discuss in a podcast.
You can give interesting talks on prospective homeowners' concerns.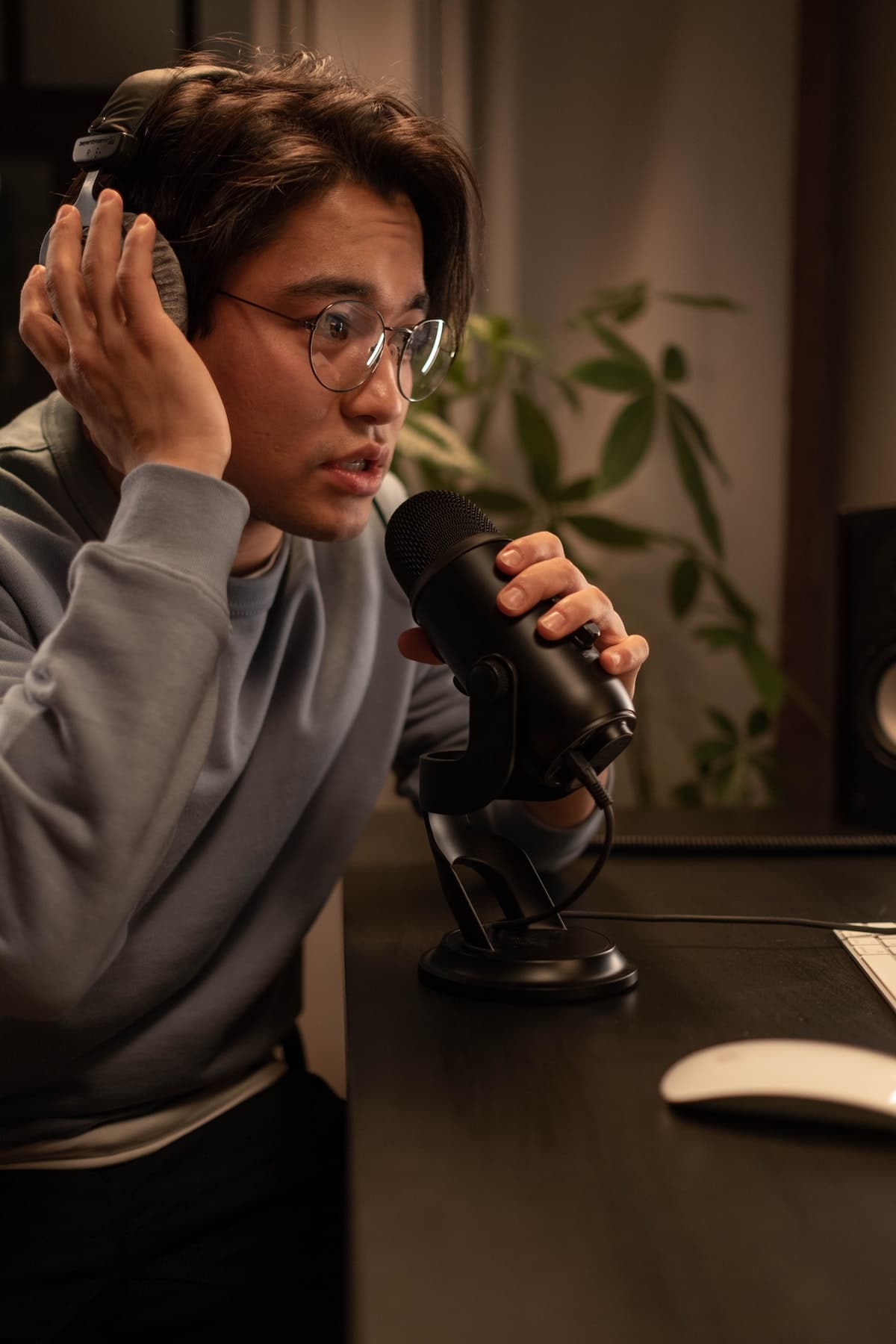 How do I deal with many bids on my house? Should I sell my home? What renovations will make the most money for me? Which areas have the best schools?
These are real-world questions that individuals will want you to answer for them.
If you're an expert on selling property, you'll also be an expert on real estate marketing.
Your podcasts might become a blueprint for people looking for marketing ideas, real estate investments, real estate agents, or potential buyers.
You can invite guests who know about specific business areas and bring with them real estate business ideas for your listeners.
Design and Offer a "How to Become a Real Estate Agent" Online Course
Let's say, for example, you are a real estate podcaster similar to the topic covered above, and your listenership grows, and you become very popular.
Or, you might simply be an expert in the field and decide to impart some of your wisdom to others.
The next step would be to offer an online course.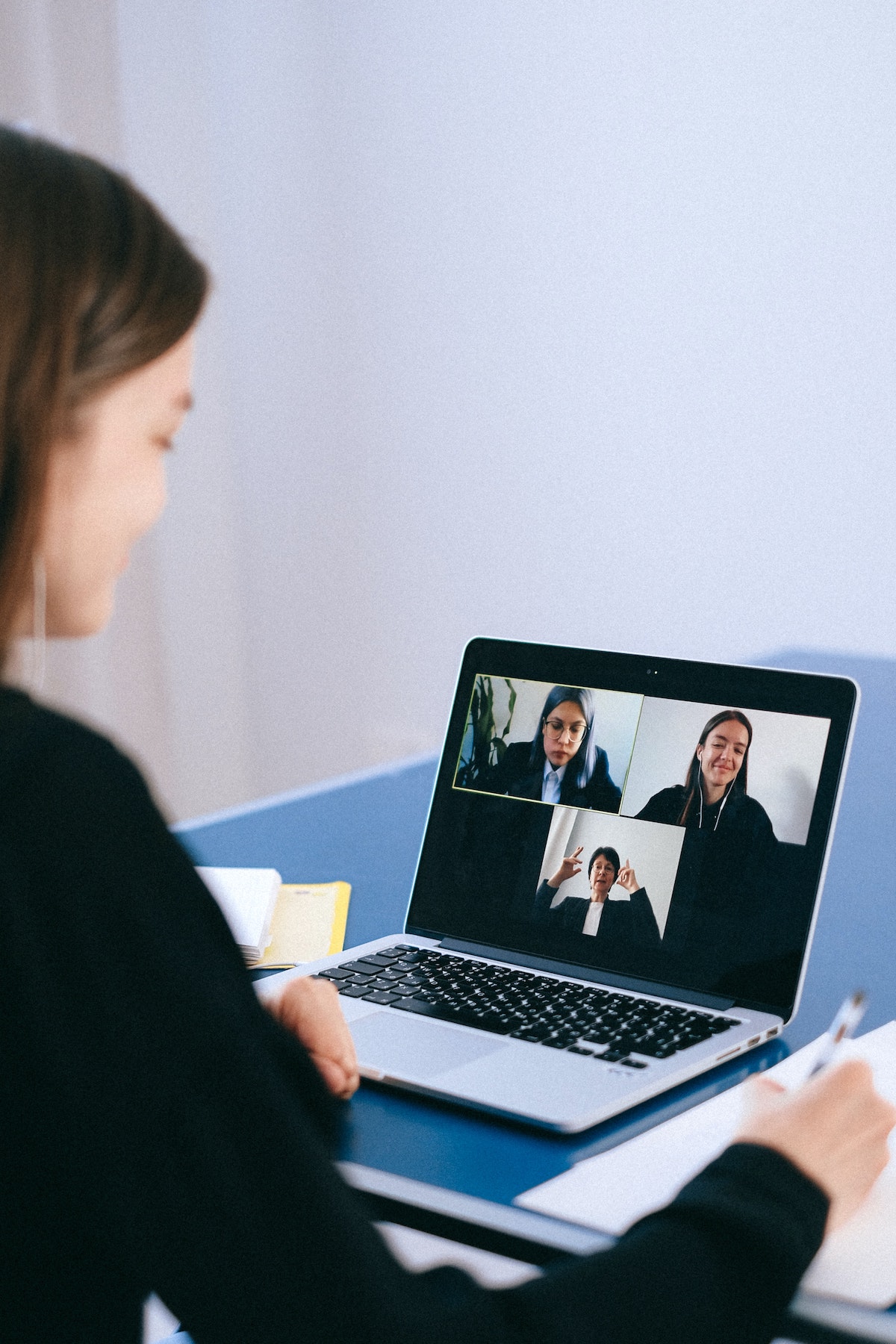 The real estate world is enormous, and you could offer a range of courses, from what you need to do to become an agent, to flipping houses, managing commercial real estate, creating impressive business plans, and real estate marketing.
It's useful never to underestimate how many people out there are hungry for online classes that will genuinely help them.
Design the courses and offer them at a discount until word gets around that yours are the best and you can make lots of money.
Solar System Provider
The solar energy system is the best alternative energy source. There is always a need for qualified solar technicians and sellers of solar equipment.
Your solar panel company could inspect possible installations on-site.
You could develop a solar blueprint for the location, negotiate with the owner or real estate developers on financing, and install the units.
Offer maintenance to assist new owners. You can also maintain panels to ensure maximum heat production and return on investment, which is another good side business.
Whether you deal with a franchise or a wholesaler, the installation of solar systems generates revenue.
Some leasing programs produce consistent income by charging their customers a monthly payment. The contract may cover the panel installation costs and any excess power used from the grid.
Or, the consumer pays a retail amount for their panels upfront – plus any labor charges associated with connecting their panels to their home and the power grid.
Rainwater Harvesting Systems Provider
Collecting rainwater is a long-term approach to starting a lucrative business. Rainwater harvesting is a sound method of collecting and storing rainwater in natural reservoirs or tanks.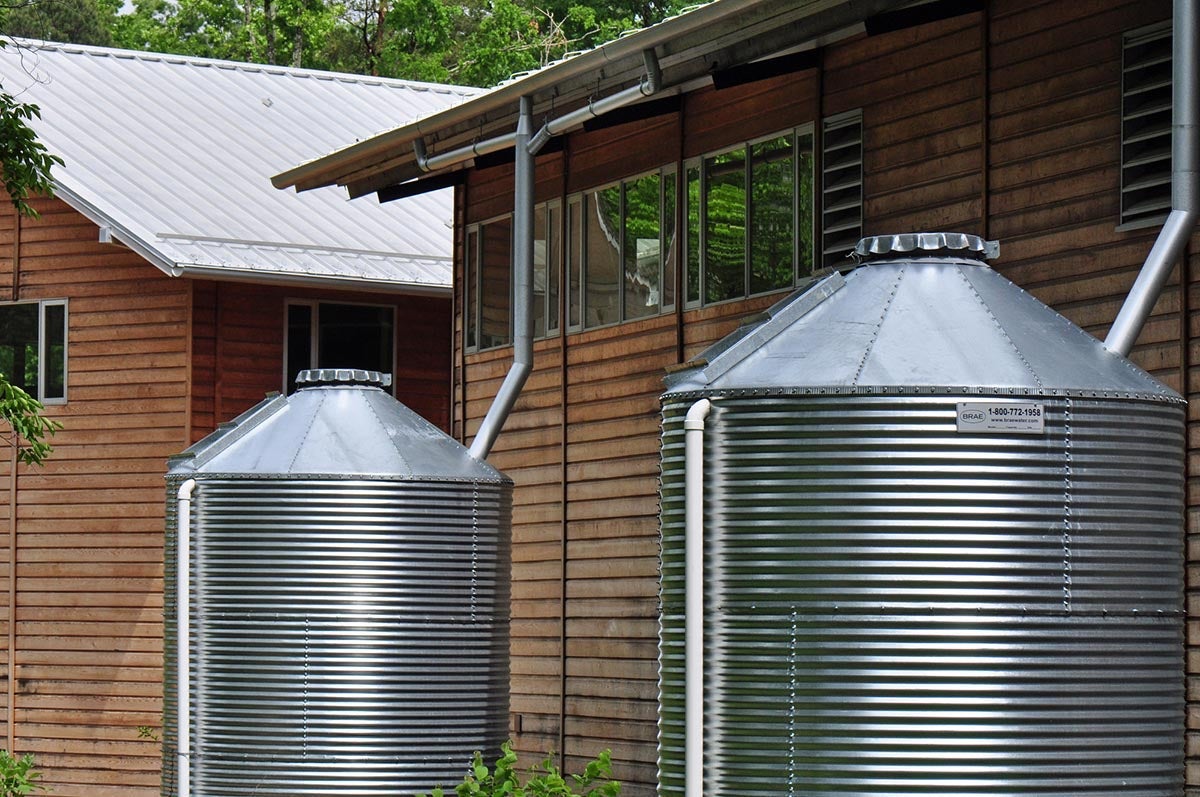 Population, expansion, demand, limited freshwater supplies, and higher expenses to filter water to make it drinkable are driving rate hikes.
Cost increases will encourage more conservation and also make rainwater collecting more viable for small business owners and real estate developers to set up sustainable businesses.
Water costs are rising faster than the inflation rate; thus, rainwater collection will make a lot of economic sense in more places.
An excellent argument for clients is to see if a system is financially sound by comparing it to other investment options.
Which is a better investment? Paying $15,000 for a rainwater system that saves $1200 per year, or putting the same funds in a money market account that earns 4% per year?
On a $15,000 investment, a 4% interest-bearing account would yield $600 per year, whereas a rainwater system would yield $1,200 per year. In other words, a $1,200 yearly income on a $15,000 investment equates to an 8% return.
It's pretty challenging to find a low-risk, interest-bearing investment that yields an annual return of 8%! And, if utility water rates rise, the return on a rainwater system will only increase.
Real Estate Business Ideas: Conclusion
These are a few of the many real estate business ideas you can consider to build long-term, lucrative enterprises that could eventually become passive income generators.
The most difficult part of becoming a real estate agent, landlord, property manager, real estate investor, or real estate related business owner discussed above is taking the initial step.
Begin working on your ideas today so you can profit from them in the years to come.
Anyone who wants to create a successful business in any real estate market must prepare carefully (and use the best real estate business name they can think of ;).
Regardless of the company's size, there are a few essential steps you should take. These are conducting local real estate market research, assessing local needs, and choosing a niche.
There are tons of blogs, books, podcasts, and a wide variety of specialized platforms available. These can assist you in becoming your own success story.
As you decide which aspects of the industry to explore, educate yourself, examine your personal talents and weaknesses, and then go for it.
Want to learn step-by-step how I built my Niche Site Empire up to a full-time income?
Yes! I Love to Learn
Learn How I Built My Niche Site Empire to a Full-time Income
How to Pick the Right Keywords at the START, and avoid the losers
How to Scale and Outsource 90% of the Work, Allowing Your Empire to GROW Without You
How to Build a Site That Gets REAL TRAFFIC FROM GOOGLE (every. single. day.)
Subscribe to the Niche Pursuits Newsletter delivered with value 3X per week