13 Best Real Estate Side Hustles to Earn Extra Cash
When you buy something through one of the links on our site, we may earn an affiliate commission.
If you're a real estate agent or real estate professional, you may be wondering how to make extra money. The good news is that there are many real estate side hustles where you can put the knowledge you already have to good use and get paid for it.
A real estate side hustle is a secondary job, activity, or business that you can work around your full-time day job.
Some of the side jobs mentioned in this article may earn you a small amount each month, and others could be your route out of the rat race to work for yourself.
Let's take a look at the best side hustles for real estate professionals.
The Best Real Estate Side Hustles
If you already work in the real estate industry or you have experience with it, there are many lucrative side hustles you could get involved in.
The latest statistics show that the housing market has been booming since the pandemic, with demand being at a record high.
As you can imagine, many people need help with buying, renting, investing, and more, and you could be the one to help out.
Read on to find out how you can turn your real estate knowledge into a secondary income.
Real Estate Blog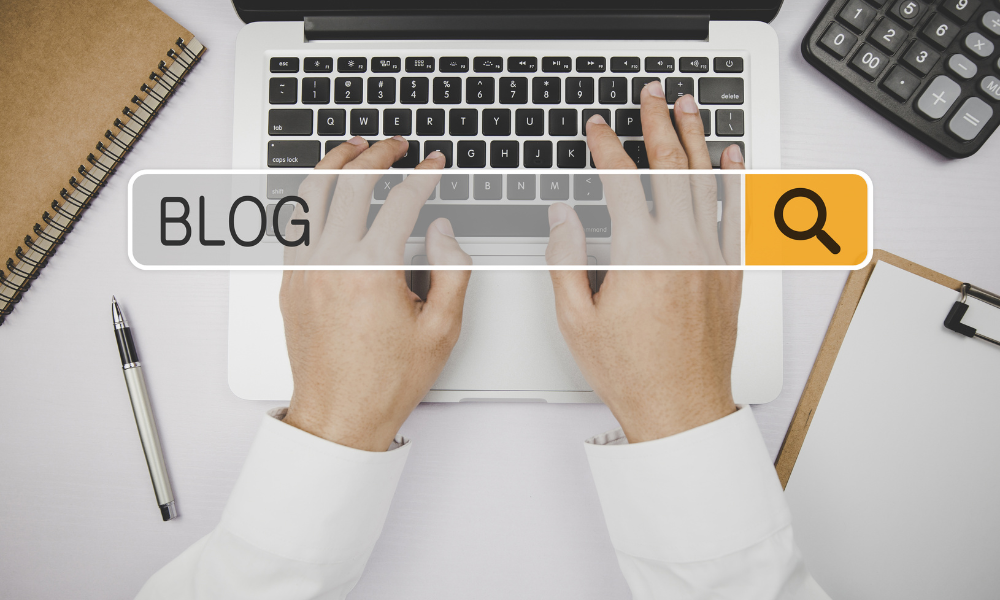 One top way to turn your real estate experience into a side income is by becoming a real estate blogger.
Real estate websites provide content on all different aspects of the industry.
Ideas include:
Local home valuations
Real estate deals
Real estate investing
Local market forecasts
Types of mortgages
Rent or buy
Common real estate questions
Pros and cons of different types of homes
Guides on buying your first home
You can choose to target and write for renters, investors, buyers, or other real estate agents.
It's easy to learn how to start a blog for a few dollars a month, and the income you can earn once you have traffic is unlimited.
Not sure where to start? Check out the Affiliate Lab that teaches beginners how to build, rank and monetize high-competition affiliate websites.
Real Estate Investor
Maybe your work in the real estate industry takes up a big chunk of your day, and you don't want a side hustle that needs too much active work.
This is where real estate investing is a great option. Since you have a wealth of real estate knowledge, you should have a good idea of which types of property to invest in and the right times to do that.
Real estate crowdfunding platforms are a great way to get started making passive income with real estate investments.
With this method, you can pool your money with a range of other investors and purchase the property as a group.
A few real estate crowdfunding platforms worth checking out include:
Real Estate Photography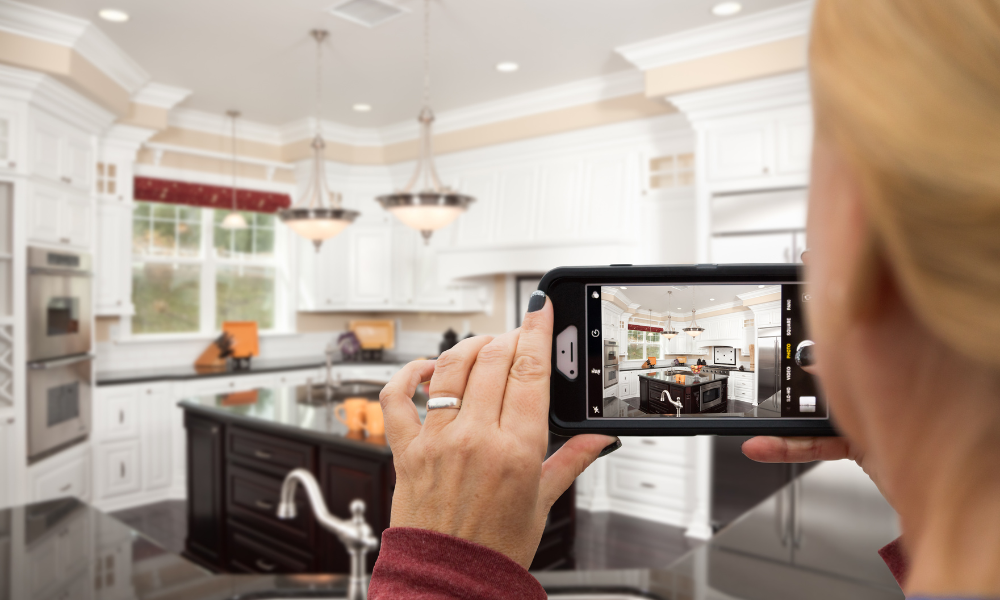 Another way to boost your real estate career income is by providing photography services.
As a real estate photographer, you could provide photos of houses for sale that can be used on websites, or images that could be sold on stock photo sites. Aerial photos are also useful, and real estate agents will pay handsomely for these as they help to sell a property.
This is one of the best real estate side hustles, as you can get started with very little experience, and there will always be demand.
Once you have quality photos, you can sell them online via your own website, a stock photo website, on social media, or direct to real estate agents you know in the industry.
Real Estate Appraiser
All real estate properties need to be appraised, which basically means assessing a property's value before it changes hands.
Becoming a real estate appraiser is a great side hustle as it doesn't require you to have a real estate license.
However, you will need at least a bachelor's degree and certification from the appraisal foundation.
But, once qualified, you can do this type of work on a freelance basis and work as much or as little as you like.
Real Estate Wholesaling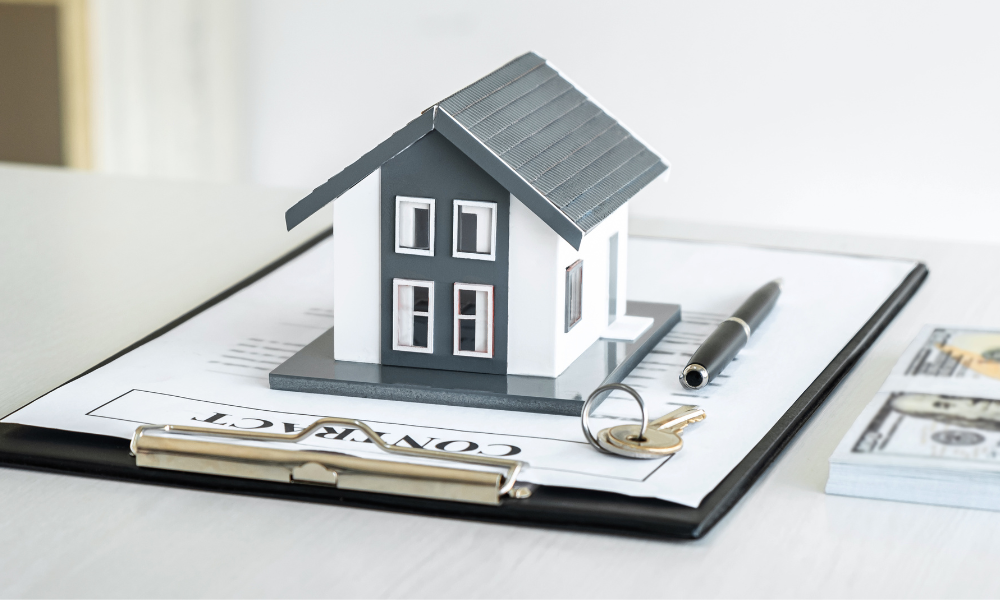 Real estate wholesaling is the process of obtaining a contract on a property and selling the contract to a real estate investor.
This works best with below-market-value properties that are distressed and in need of a bit of work.
The owner often wants to get rid of the property and may not want to work with a real estate agent.
As the wholesaler, you take on the contract and make money by passing it on for a higher price, which includes your wholesale fee of around 5-10% of the total property price.
This is a great real estate side hustle, as you don't need a lot of capital to get started. You just need to do the research to find deals and potential buyers.
Real Estate Videographer
Another great side hustle for real estate professionals is shooting videos of rental properties, commercial properties, vacation rentals, and real estate for sale.
Aerial drone videos and interior and exterior videos are in demand, and if you have the right equipment, you can make extra money with this gig.
Especially after the pandemic, but even before, virtual house tours had become a thing, letting people see inside properties without having to be at the location.
So, if you love taking videos and have a knack for editing, this is a real estate business opportunity worth looking into.
Property Manager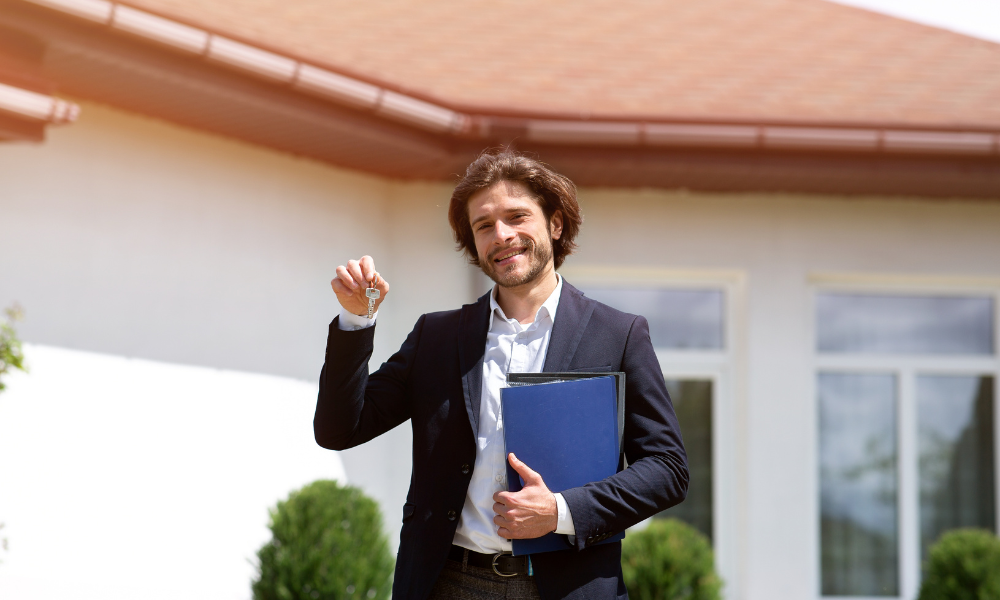 Property management is one of the best real estate side hustles, as you can use your knowledge of the industry to market properties and keep them filled with good tenants.
Property managers also get tasked with negotiating leases and making sure the building is repaired and maintained on a consistent basis.
You could start as a part-time property manager, but with a little time, this side hustle could grow into a full-time, lucrative business.
Rental Arbitrage
Rental arbitrage is one of the best side hustle ideas, where you secure a long-term lease on a property and rent it out weekly or monthly on platforms such as Airbnb.
This is a great way to make money with a property without needing to buy a property yourself.
In effect, you're subletting a property that you're renting and renting it out at a higher price so you can pocket the difference.
However, do be aware that you need to get the property owner to agree to let you do this, and you may need to search around, as not all landlords are happy to let people do this.
House Flipping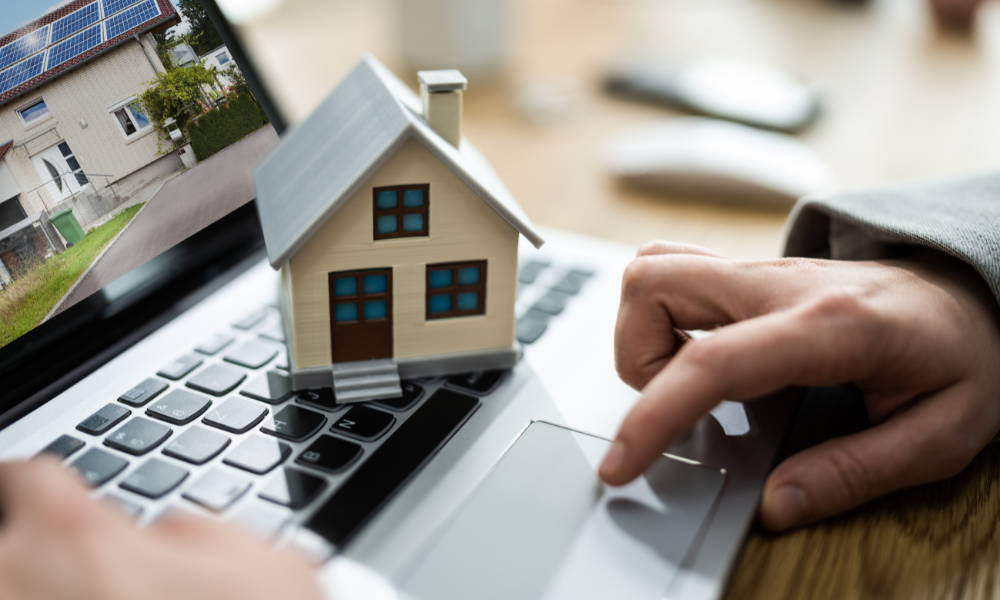 Another way to make money on the side in the real estate industry is to buy a run-down property, fix it up and sell it for profit.
Why this works so well for real estate professionals is that you most likely have insider knowledge about fixer-uppers before they get to market, you'll know interested buyers, and you'll know reliable contractors who can help you out.
However, it's important to understand the risks before you start and to do your research on fixer-uppers and their profit potential.
Real Estate Virtual Assistant
A real estate virtual assistant (VA) is someone who provides support services to clients remotely, such as administration, cold calling, lead generation, finance tracking, web development, and more.
If you have spare time and want to work from home, this is a great way to earn extra income alongside your full-time real estate career.
To get started, you can search for work by speaking to:
Property managers
Real estate agents
Real estate investors
Property owners
Other real estate professionals
Finding work directly should be easy if you've been in the industry a while, or you can search job sites such as FlexJobs.
Need help? Read about the best virtual assistant jobs for beginners.
House Hacking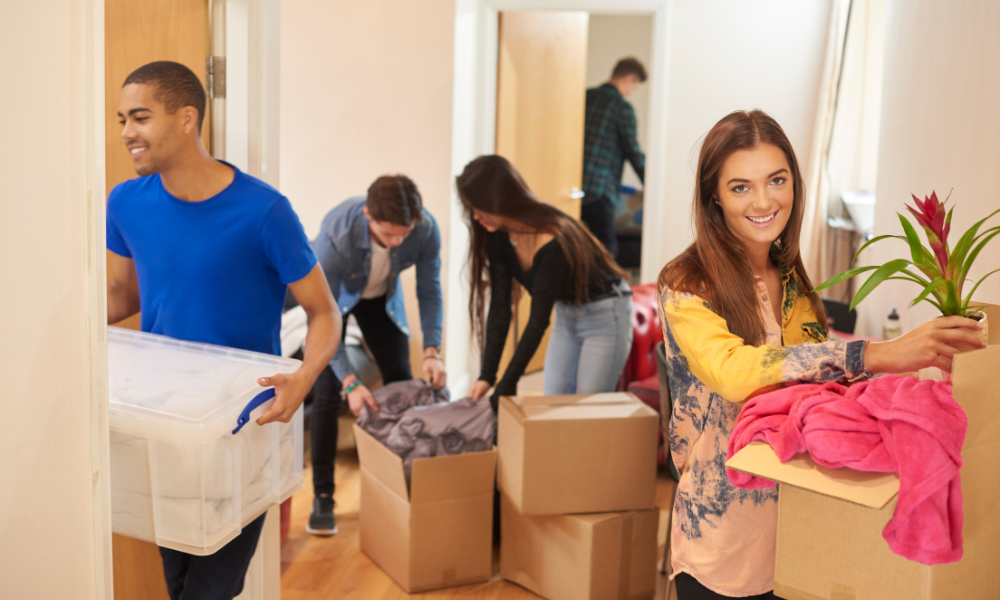 House hacking is the process of buying a multi-family property and living in one part, and renting out the other parts so the tenants pay your mortgage.
This is a great way to reduce living expenses and can be the first step on the ladder of the real estate market.
Another option for house hacking is to hack your current house and build an accessory dwelling unit (ADU) or granny flat and rent it out for profit in the future.
Rent Rooms on Airbnb
If you currently own a property, you can earn a side income by renting out spare rooms on sites like Airbnb.
However, this does mean you have to share your space with others and put energy into welcoming guests, changing bed covers, and keeping the place clean.
If this seems too much, why not check out the Neighbor platform that allows you to rent out your storage space and earn money by looking after people's things?
Real Estate YouTube Channel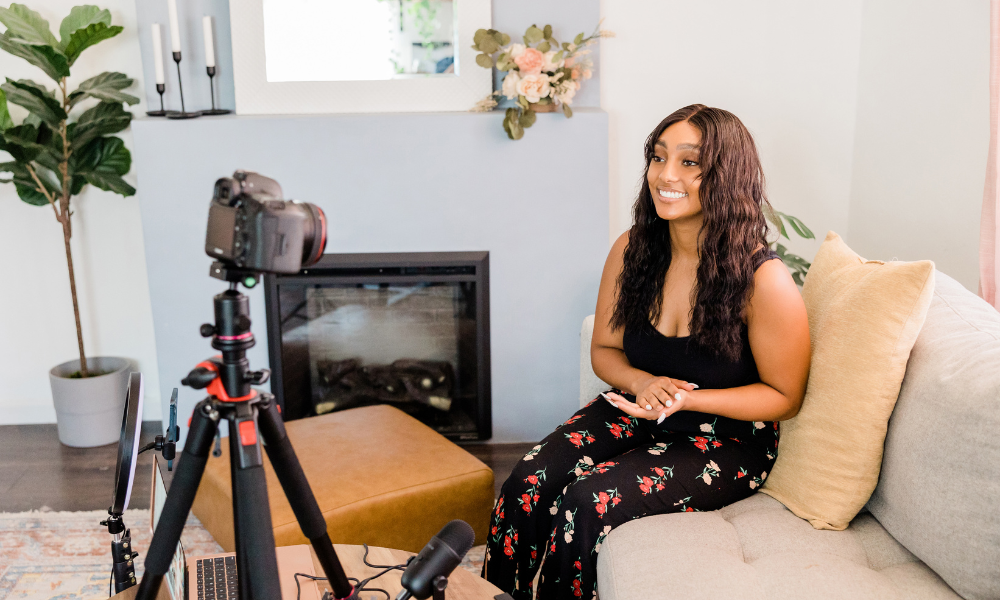 YouTube has over 2.68 billion active users worldwide, with how-to and explainer videos being extremely popular.
And, if you have the spare time, starting a YouTube channel of your own could be a lucrative real estate side hustle.
There are already many successful real estate YouTube channels detailing information on things like house flipping, Airbnb, making passive income with property investing, how to find undervalued properties, and more.
Check out these real estate YouTube channels for inspiration:
Bigger Pockets.Videos on how to succeed with real estate investing.
Real Estate Rookie.How-to videos and interviews with people who've built real estate empires while working a 9-5.
Graham Stephan. Channel headed by Graham, who became a millionaire at 26, on how to buy, rent and sell houses for a profit.
Learn more in this guide on how to make money on YouTube without making videos.
Final Thought on Real Estate Side Hustles
Trying out different real estate side hustles is the best way to determine which one is right for you.
Whether you're a licensed real estate agent or just like to dabble in the industry, there are many ways to make extra cash in your spare time.
Your real estate knowledge and experience can be turned into extra income.
Just remember to take into account your skills, your available capital, and the amount of time you have to dedicate.
Here are some real estate business name ideas to get you started on naming your new side hustle.
And you may wish to check out our article on using ChatGPT for real estate to really make the most of your opportunities in this industry.
Want to learn step-by-step how I built my Niche Site Empire up to a full-time income?
Yes! I Love to Learn
Learn How I Built My Niche Site Empire to a Full-time Income
How to Pick the Right Keywords at the START, and avoid the losers
How to Scale and Outsource 90% of the Work, Allowing Your Empire to GROW Without You
How to Build a Site That Gets REAL TRAFFIC FROM GOOGLE (every. single. day.)
Subscribe to the Niche Pursuits Newsletter delivered with value 3X per week