Pixelmator Pro Review: Is It Better than Photoshop and Canva?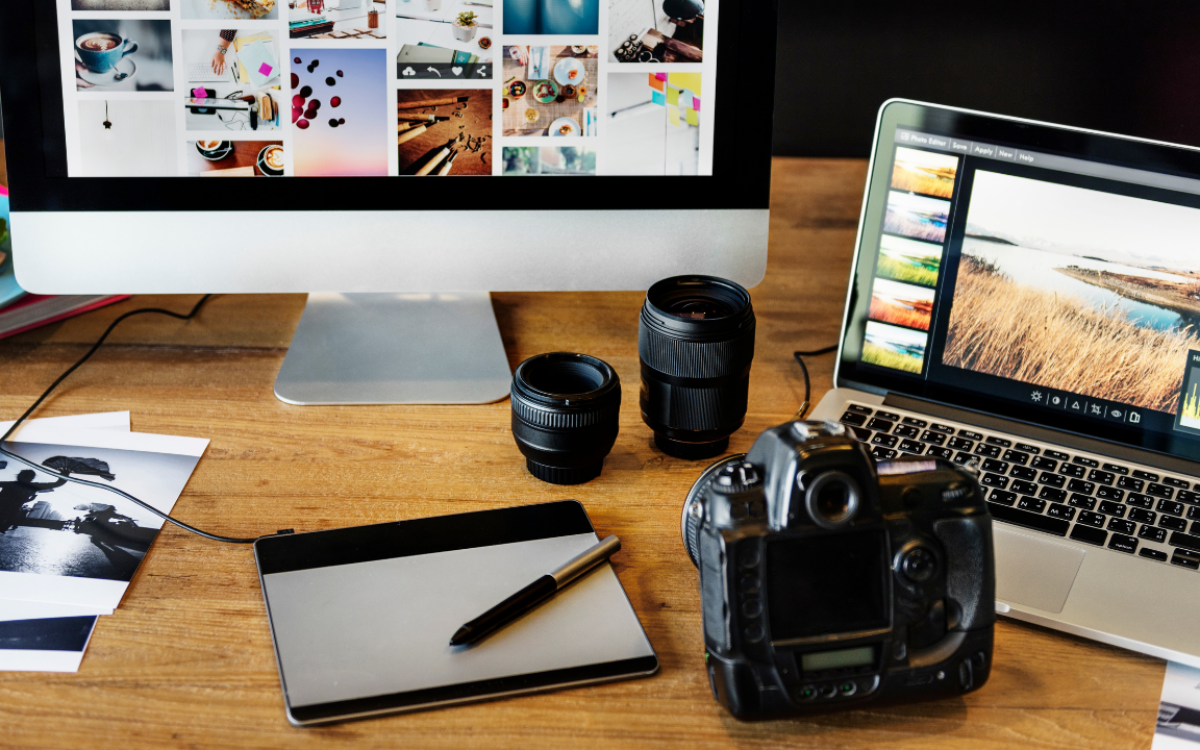 Are you searching for inexpensive image editing software that allows you to alter your photos and create quick graphic design images? While you could shell out for expensive subscriptions, there is another option with a lifetime license for Pixelmator Pro.
In this review, we will cover what you can expect from this program and learn more about:
What Pixelmator Pro is and what it can do
Review of the interface, tools, and photo editing software
Pricing
Comparison to Canva
Let's get started if you are ready to learn more about Pixelmator Pro!
Pixelmator Pro Review
Ease of Use -

95

Stability -

100

Customer Service -

85

Price -

100
Summary
Pixelmator Pro is a great program for photo editing and basic graphic design with a low one-time investment. Get Pixelmator Pro here! 
Pros
Extremely easy to use, even for beginners
Lots of technical functions to rival other photo-editing software
Flexible user interface
Small learning curve
Can get started immediately
Great pricing
Cons
Not designed for editing large batches of photos
Can be a bit slow at times
Dark interface
Not available for Windows or PC users (Mac app only)
---
What is Pixelmator Pro?
Pixelmator Pro is an image editing software that competes with big-name brands like Canva and Adobe Photoshop. It allows you to not only edit photos but also to create designs, paint, create vector images, and more. With this software, you can easily create posters, enhance web pages, and design anything your heart desires.
The Pixelmator Pro software is designed for everyone who wants to edit their images whether you are a photo-editing beginner or a more seasoned photographer.
But please note that Pixelmator Pro is only available on Mac computers with support for the M1 Ultra processor.
The app is also available for use with iPhone and iPad products, allowing you to do everything from the convenience of a mobile device. It allows for family sharing, where up to six people can use the app on a single download when this feature is enabled.
In addition, you should know that Pixelmator Pro differs from the original Pixelmator. With the development of the Pro software, the creators added more image editing tools and improved the user interface. Pro receives more updates, whereas the original Pixelmator is now being phased out.
Pixelmator Pro is available in 11 languages, allowing more people to use it than ever before.
What Can Pixelmator Pro Do?
If you are in the market for a new image editing software, Pixelmator Pro likely has all of the tools needed to create the desired effect. It is most known for being able to edit and retouch photos, but its capabilities go far beyond that.
Other features that you can take advantage of with this software include:
Graphic design
Drawing vector illustrations
Digital painting and sketching
Improving resolution
In the subsequent sections, we will closely examine how this program can help you.
Interface
The first aspect of Pixelmator Pro that you will need to consider is the interface. Your experience using the program will be mostly pleasant with a clean interface that is relatively simple to find your way around in.
Another great aspect of the software is that the interface is extremely flexible. This means you can rearrange the tools to a format you are comfortable with, even making the program more closely resemble Adobe Photoshop. Rearrange the tools and panels with just a few simple clicks.
Alternatively, you can make your own layout so that everything is to your liking.
One thing to note about the interface is that it is a rather dark screen. Everything is in varying shades of grey, similar to Night Shift on your Mac. While it doesn't necessarily make it difficult to do anything in the program, it is something to note.
Tools
As you might expect, there is an abundance of tools available in Pixelmator Pro. It offers some advanced features given the low price of the program. Features that deserve some attention include:
Creation of filters for photo editing
Generating photo collages
Seamless patterns with vector shapes
Placing text layers behind photo objects (great for graphic design)
Color splash effects
One of the best things about the software is its a super-resolution feature. Any images you create will be high quality without any blurriness if you blow them up to a larger size for printing or use on a website.
Many of the features included rivals both Photoshop and Canva. For a full glimpse of what this software is capable of, browse through their extensive library of tutorials.
Photo Editing
While you can certainly create your own images and graphic designs in Pixelmator Pro, most users know it for its photo editing powers. Anyone can use this software, whether you are a pro at photo editing or a beginner. The interface makes it easy to do simple things like:
Cropping or resizing a photo
Rotating photos
Changing position
Adding layers
Applying effects
You can also utilize some of their design tools to enhance photos further. For example, you can sketch or add brush strokes over your photo.
Utilizing their repair tool, you can remove small imperfections or even entire images from your photos. This is a highly advanced tool that you can use to clean up lines or change the overall image.
You can see that in the photo below. I have removed part of the blanket to the left of the picture in just a few simple clicks.
Much like Adobe Photoshop, making mistakes is a thing of the past. Hit Command+Z to take a step back in your project.
Another fun feature is the ability to add effects layers to your photos. Choose from ethereal, chrome, artistic, photographic, mandala, or cosmic effects to immediately enhance your photo. Shown below is the photographic filter, applied in just one click.
Overall, there are lots of very easy-to-use tools that you can leverage when it comes to editing a photo. It's worth taking some time to play around with some of the features and see what type of new image you can create with the various layers and numerous tools.
Pros and Cons
We've taken a closer look at the tools you can implement with Pixelmator Pro, but how do the pros and cons stack up? Take a look at this brief summary of what you can expect with pros and cons before you purchase the program.
Extremely easy to use, even for beginners
Lots of technical functions to rival other photo-editing software
Flexible user interface
Small learning curve
Can get started immediately
Great pricing
Not designed for editing large batches of photos
Can be a bit slow at times
Dark interface
Not available for Windows or PC users (Mac app only)
Pricing
While most image editing programs are switching to monthly subscriptions, Pixelmator Pro offers a one-time fee. You can download it directly from the app store for just a $39.99 one-time fee.
When compared to the pricing for Adobe Photoshop ($20.99 per month) and Canva ($12.99 per month), you are getting an absolute steal. You can own the program and use it as much as you want for just slightly more than one month of Photoshop or two months of Canva.
The pricing of Pixelmator Pro, combined with its extensive features, makes it a popular option for anyone who needs basic image editing or graphic design software that they can easily use without much training.
There is also a free 15-day trial that allows you to sample the software before deciding whether to make this initial investment.
Customer Support
Where can you turn if you have questions about how to use Pixelmator Pro?
Fortunately, there aren't many times when the program will require the help of an expert. It is easy to download in just a few clicks, and you can easily play around with the tools on your own. A lot of what you need to figure out can be done through trial and error.
Of course, you don't want to forget about their extensive library of videos that walk you through exactly how to do certain things.
However, you may wonder how their customer service works if you encounter an issue with the program.
Customer support is hard to access for anything beyond their library of tutorial videos.
Contacting customer support is arranged through the submission of a ticket. You will enter your email and subject, answer questions about how they can help, and describe your issue in detail in a text box. It is also possible to attach a file if that helps explain your issue.
You can also post a question in the community to get help with certain functions or chat with other users about your work.
There is no phone number that you can call to reach out to their customer support.
Pixelmator Pro vs. Canva
Pixelmator Pro is a direct competitor of Canva, but how do the two programs compare? Deciding which one to use should come down to more than just pricing. It should include a detailed look at the features found on each program.
Pixelmator Pro is mostly designed for image editing and graphic design. While it is relatively easy to use, it lacks some of the more robust features of Canva regarding collaboration, custom fonts, and even customizable branding.
One of the perks of Canva is that there is a free plan that includes some pretty good features:
Free templates and design types (social media posts, letters, presentations, etc.)
Free photos and graphics
Ability to collaborate and comment
Invite team members
5GB of cloud storage
Upgrading to the Pro plan allows you to do some of the things already included in the Pixelmator Pro software, including removing image backgrounds and resizing with high-resolution images. It also gives you access to millions of stock photos, which Pixelmator Pro does not offer. You will need to use a stock photo website if you want free photos.
Of course, there is also the Canva social media scheduler to consider. Keeping everything under one umbrella is a great feature.
Canva is a great option if you are trying to create images that can be used by an entire team or to collaborate on things like social media posts or presentations. Pixelmator Pro is designed more for individual use when it comes to editing images or creating simple vectorized images for your graphic design.
Final Thoughts on Pixelmator Pro
Pixelmator Pro is an excellent option for anyone who wants to take advantage of the robust tools for editing their images. Even if you aren't a great photographer, Pixelmator Pro can make it easy for you to clean up images, boost resolution, and create beautiful designs from mediocre images.
There is only a small learning curve, and the platform is highly intuitive for users from the very beginning. While learning where everything is located may take some time, finding what you want isn't terribly difficult. Take a few minutes to familiarize yourself with it, and you will find that everything you need is right at your fingertips.
Compared to its top competitors, it is also much more affordable with a one-time investment.
If you are ready to start creating beautiful photos, download Pixelmator Pro today!
You may also want to check out another great design tool that sometimes get overlooked - learn more in our Design Pickle review!
Want to learn step-by-step how I built my Niche Site Empire up to a full-time income?
Yes! I Love to Learn
Learn How I Built My Niche Site Empire to a Full-time Income
How to Pick the Right Keywords at the START, and avoid the losers
How to Scale and Outsource 90% of the Work, Allowing Your Empire to GROW Without You
How to Build a Site That Gets REAL TRAFFIC FROM GOOGLE (every. single. day.)
Subscribe to the Niche Pursuits Newsletter delivered with value 3X per week