27 Top Earning Music Affiliate Programs For Higher Commissions
When you buy something through one of the links on our site, we may earn an affiliate commission.
Are you looking for the best music affiliate programs to monetize your website?
If so, then you're in luck! There are plenty of high-paying, high-converting affiliate programs just waiting for you to join them.
Today, we're listing 27 of the best music affiliate programs to better serve your audience and increase your commissions! 
The Music Industry Niche
The music industry is vast, to say the least, and it encompasses a wide range of sub-niches with lots of affiliate marketing opportunity.
Your music niche site may focus on instrument reviews and how-tos. You might be targeting DJs or classical music players. You might even be branching out with content for those who simply listen to and appreciate music, rather than those who create it.
Whether your site is casting a wide net covering 'everything music', or you have a site dedicated to a particular instrument (the piano, for example), there are many affiliate programs that you can join and profit from.
Music Niche Affiliate Programs
When evaluating which music affiliate programs to join there are a number of metrics to keep in mind, including:
Commission rate – over 5% is usually best
Cookie period – 7 days and over is great
EPC – earnings of $20+ per 100 clicks is good
This music affiliate program round-up features many affiliate platforms: Shareasale, Impact Radius, Clickbank, and CJ Affiliate to name a few.
The affiliate platform may also play a part in what programs you sign up to. Some platforms require your site to reach a certain level before applying, so you may need to grow your site first.
With those things in mind, here are our 27 top music affiliate programs!
Guitar Center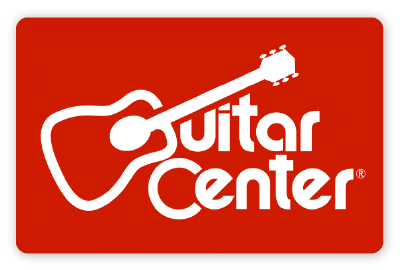 Guitar Center is one of the largest musical instrument retailers in the US, and one of the most popular music affiliate programs.
Despite the name, they sell everything from drums and guitars to keyboards and orchestral instruments.
If you are in the music niche, this is one of those programs you have to be part of!
Musician's Friend
Musician's Friend is another large musical instrument retailer selling everything you could imagine.
Besides all of the regular instruments, they stock a ton of specialty items like top-end xylophones (expensive!), trumpets, flutes, and all the rest! 
Musician's Friend boasts over 85,000 items in stock and has all the benefits, like free shipping and expert support, that encourage shoppers to buy.
Sam Ash
Sam Ash is another top online music retailer with a great affiliate program.
From electric drums and synthesizers to microphones and amplifiers, they've got everything for musicians. What's more, there are so many product review article opportunities for the affiliate marketer!
Sam Ash has great features for customers like being able to call speak with an expert, free shipping on most orders, and financing options.
It's easy to see why many customers choose to shop here, and why you should consider sending your traffic their way!
Orangewood Guitars
While Orangewood Guitars focus on guitars, they also stock a large range of stringed instruments and accessories.
They are a trusted online retailer with a good-looking site, free shipping and returns, tech support, and a high number of positive customer reviews. It wouldn't be difficult to convince prospective guitar buyers to take a closer look!
Loog Guitars
Loog Guitars is a unique guitar company.
They create easier-to-learn 3-stringed guitars for children. Alongside these affordable instruments, they sell a variety of guitar accessories.
Loog has received a lot of positive media attention and is becoming a more familiar brand. The EPC speaks for itself!
Thalia Capos
Thalia is an excellent music business to market on your niche site!
They sell quality capos and picks for guitars, alongside other guitar accessories. While they do stock lower-priced items, most products are $50 and above, meaning the commissions are going to be decent.
This site is a guitar lover's dream so make sure you share it with your visitors!
Uke Like The Pros
Uke Like The Pros sells everything ukulele related.
It's a great company to start promoting with affiliate offers because they stock a lot of high-ticket items. They have a great range of beginner instruments but also sell very high-end ukuleles well over the $1000 price point.
This is a strong business with an excellent site that converts very well.
Woodwind and Brasswind
This company has the largest range of band and orchestral instruments known to man. What's more, they ship to more than 91 countries!
As you will imagine, they stock a huge range of very expensive products, from $7000 violins to $3000 harps. The commissions that can be earned here are astounding!
Fiddlershop
It's not hard to guess what instrument Fiddlershop stock…
It's the violin, of course, but they also sell other string instruments like the cello, viola, and double bass.
There are not many affiliate programs for companies this niched down in a particular instrument but sites like this tend to convert well.
Amazon
Despite the cut in commission rates, Amazon is still an important affiliate program to be a part of if you're in the music niche. 
You can promote music products across a wide range of categories including streaming services, musical instruments, devices, speakers, and everything else under the sun.
eBay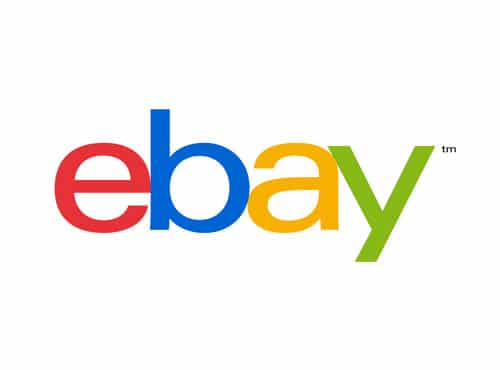 eBay is another large online retailer that shouldn't be overlooked.
It's especially good for second-hand musical instruments and specialty items. This is also the best place to send your traffic if you're marketing music memorabilia and collectible items.
The commission rate is low and cookie period short, but it's always worth running some tests!
Target
The Target affiliate program will be perfect for some marketers and influencers.
Target stock a lot of musical instruments for children, and moms, in particular, are happy to shop online there.
It might be worth adding a link to this site from a round-up review on kid's instrument!
Walmart
Similarly, Walmart stocks a bit of everything music-related!
While the commission rate is not great, the conversion rate can be a lot better than other lesser-known online stores.
If your website visitors are looking for cheap instruments and aren't overly concerned about getting the best, send them to Walmart!
Fender PLAY
The Fender PLAY affiliate program is somewhat exclusive, stating that you will need an invitation to join. That being said, they do have an application form that can be filled out.
Fender PLAY is Fender's online guitar, bass, and ukelele lesson platform. It's super high-quality and likely to be a hit with those looking for such a service.
Apple Music
Believe it or not, Apple Music has an affiliate program!
All you need to do is convert your website visitors into Apple Music members and you'll be raking in the commissions. The commission rate and cookie period are generous for a service that is already so popular.
MasterClass
MasterClass is a premium online learning platform where those at the top of their game teach what they know. Many of the classes are taught by well-known celebrities.
MasterClass is sold in the form of a monthly subscription that gives access to all courses across 9 categories.
Courses in the music department include:
Pitch lessons from Christina Aguilera
Electric guitar lessons from Tom Morello of Rage Against the Machine
Songwriting from Alicia Keys
SkillShare is another well-established hub for online learning.
They have short or long courses on every instrument, from beginner levels to advanced.
You can send your traffic to purchase courses on music production, songwriting, music theory, and everything else music-related.
Alibris
Alibris is one of the best spots to go shopping for physical copies of new and used music.
This includes CDs, records, and even cassettes! They cover all genres from rock to country and classical.
Alibris run regular coupon codes and often have sales to help convert your clicks to commissions.
Piano For All
Piano For All is an online piano learning resource.
They do not ship any physical products, it's all ebook, video, and audio lessons available as instant downloads. While the lessons are not expensive, costing between $39 – $49, the 60% commission on top of a 90-day cookie more than makes up for it!
The website is trustworthy and they offer a 60 day 100% money-back guarantee.
Sheet Music Plus
This company is said to have the largest selection of sheet music in the world. Over 2 million songbooks, tabs, and other forms of sheet music.
They have music for all the instruments and styles of music you can imagine. They ship worldwide, have regular sales, and sell both physical and digital products.
Audimute
Audimute is an acoustic and sound management company.
They help musicians (and podcasters) find the right solutions for their recording studios.
While the commission rate is relatively low, the products and services they offer are expensive, so high commissions are possible.
That, coupled with the long cookie period means that there are some real opportunities to make some money.
Music Box Attic
Music box attic is not your typical music store!
It is a well-established online store selling quality music boxes – those instruments from childhood that are wound up to play a tune. These make for unique gifts for any music lover.
This affiliate offer converts well if you have the right audience.
eMedia Music
eMedia Music is an online music education company.
They sell software packages that teach how to play various instruments including, acoustic, electric, and bass guitar, piano, and keyboard.
The website is somewhat dated but the EPC indicates there are affiliate partners earning well!
Reason Studios
Reason Studios are a Swedish-based company that serves customers all over the world, particularly in the US.
They create market-leading software for musicians, especially for those in the electronic genres. This is an online subscription service that has a first-month free offer.
Soundtrap
Soundtrap is another company similar to Reason Studios. They target those who are looking for audio and studio recording software.
It is a digital product for online music production, podcasting, and other online creators. If you have some knowledge in this area then it would not be hard to create content that converts!
Audio Engine USA
Audio Engine USA is not so much for musicians, but for those who want to appreciate their work!
They sell high-end speakers, including specialty wireless and passive speakers.
Customers receive free shipping, a 30-day 'audition' of the product, and a three-year warranty.  It's a reliable company that is worthy of your targeted traffic.
Singing Machine
Singing Machine sells karaoke and entertainment systems.
Their units are designed for the consumer market rather than for the karaoke business. Their products range in price from $50 to $300.
With a partnership with James Corden's Carpool Karaoke, it's sure to get the attention of your audience!
Music Affiliate Programs
So that's a wrap of the 27 best music affiliate programs!
You will see that for the music affiliate, there are so many opportunities out there. There is an endless range of instruments, musical accessories, and online services that you can market to your audience. 
No matter the particular subject of your music blog, we hope you've been able to find 2 or 3 new affiliate programs that you can get excited about today!
Want to learn step-by-step how I built my Niche Site Empire up to a full-time income?
Yes! I Love to Learn
Learn How I Built My Niche Site Empire to a Full-time Income
How to Pick the Right Keywords at the START, and avoid the losers
How to Scale and Outsource 90% of the Work, Allowing Your Empire to GROW Without You
How to Build a Site That Gets REAL TRAFFIC FROM GOOGLE (every. single. day.)
Subscribe to the Niche Pursuits Newsletter delivered with value 3X per week