13 Great Ideas For How to Make Money as a 14 Year Old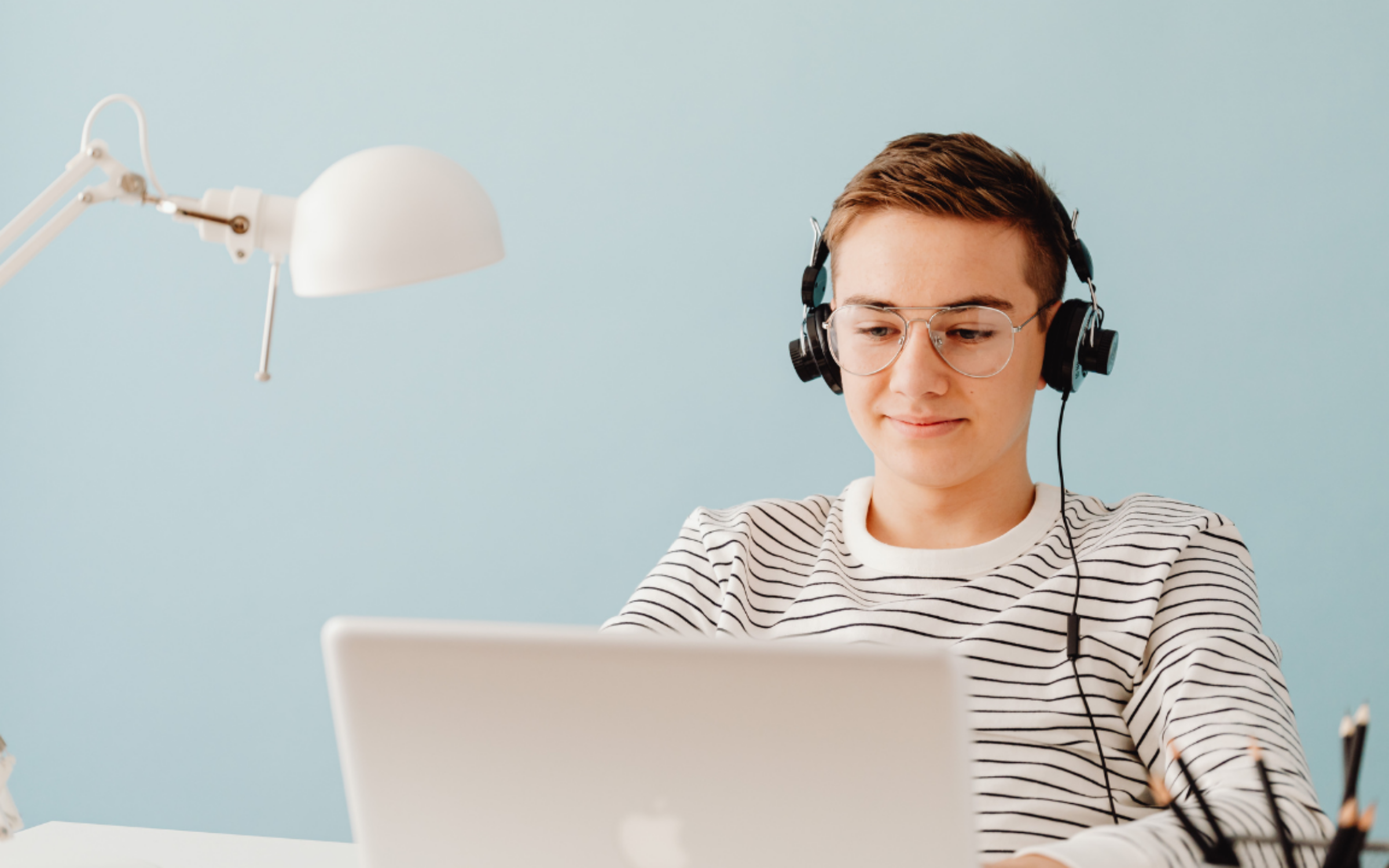 When you buy something through one of the links on our site, we may earn an affiliate commission.
Wondering how to make money as a 14-year-old?
At 14 years old, you're not quite old enough to start working in many areas. However, whether you work for a company or start your side hustle, there are still plenty of ways to make some money at this age.
And in this article, you'll learn 13 ways how to make money as a 14-year-old.
You'll read about:
13 Money-making opportunities for 14-year-olds
How to start making money online at 14,
And ways 14-year-olds can earn without a job
So let's get started.
13 Ways How to Make Money as a 14 Year Old
In this roundup, you'll find a mix of job opportunities, creative paths to work independently as a creative, and small business ideas.
Let's go!
1. Yard Work
Yard work is lawn and landscaping work including:
Cutting grass
Trimming bushes and shrubbery
Planting and pruning
Watering the grass and landscaping
Weeding
Odd jobs may also be available such as raking leaves, spreading mulch, picking up debris, and other tasks related to yard work.
This is a hands-on job that will keep teens busy. It's perfect for people who like to work outside, take pride in a well-manicured lawn and garden, and don't mind getting dirty.
It can also be a good form of exercise and a very rewarding job.
To find yard work jobs, aside from starting your own yardwork business, you can check out job postings online or locally from landscaping companies that might be hiring workers.
2. Car washing
Car washing is another outdoor job teens can take on that will keep them busy and a good choice for workers that want to be outside and don't mind getting a little dirty or wet. It's a great summer job.
Young people have made their own money offering car washing services for decades, and it's not difficult to see why. In most places, there are a lot of opportunities for making money washing and detailing cars, and you can check out our guide for how to start a car detailing business for help. And you'll want a catchy name for your business – have a look at our huge list of car wash name ideas for inspiration.
You'll be hand washing, drying, and waxing cars. You can include detailing work as well, which includes cleaning and deodorizing the car's interior.
Like yard work, you can take the same path for finding work which includes:
Applying for work at local car washing/detailing companies
Starting your own car washing/detailing business
3. Pet walking
For animal lovers, pet walking can be a fun job for a 14-year old and a good form of exercise (check out this list of fun jobs that pay well for other options).
Earn money walking one or more pets at once, and work daily or a few times a week. There's a lot of flexibility in this kind of job.
While dog walking companies like Wag and Rover require workers to be at least 18 years old, depending on your area, you might be able to find a local pet walking company hiring at a younger age.
There's also the opportunity to start your own pet-walking or pet-sitting business, fueled by your neighbors as your first clients.
4. Babysitting
Babysitting will teach responsibility, time management, and other important skills that are good to learn at this age. It's a popular way for making money and it can be a stable source of income.
Babysitters are always in demand as parents can get busy with work schedules and extracurricular activities. And having a babysitter at their disposal is an invaluable asset.
This job is good for teens that are caring, responsible, and enjoy supervising and taking care of kids on a short-term basis while their parents are away.
To make yourself stand apart from the competition, consider getting Red Cross certified.
5. Social media influencer
Teens can be social media influencers and it can be a lucrative job to have.
It can be a fun way to show off your personality and connect with an audience.
And you can easily join social networks like:
YouTube
Snapchat
Tik Tok
Instagram
Then, share content in a niche you're passionate about like food and cooking, gardening, or art. You could also just show your day-to-day routine with vlogging or lifestyle content (find out how to start vlogging).
There's a lot of money to be had in the social media influencer space. And the industry is projected to surpass 200 million dollars by 2024.
Charli D'Amelio started Tik Tok at just 15 years old and two years later she made 17.5 million dollars as a social media influencer!
6. YouTuber
Working as a YouTuber means that you'll be creating video content for the YouTube platform. You'll earn money as a social media influencer or content creator monetizing your video content through YouTube:
YouTube Partner Program: earn by placing ads on your YouTube videos.
Sponsored posts: partner with brands that pay you to talk about them in your YouTube videos.
Affiliate marketing: refer products/services to your audience and earn a commission when they buy.
Selling your products and services: Monetize your platform by selling your products and services to your viewers.
There are many opportunities to earn as a YouTuber. Eric Worral makes $40,000/month with YouTube affiliate marketing alone!
7.  Personal assistant
As a personal assistant, your job will be to help your client(s) with their daily or weekly tasks.
This can include:
Managing their email inbox
Making appointments
Taking notes at meetings
You could help a parent with personal assistance or work weekends or summers for others doing personal assistant work.
If you don't mind being a helper to someone else and you prefer working in an office setting or working from home, this job could be what you're looking for.
8. Grocery store worker
Grocery store worker jobs are one of the best ways how to make money as a 14-year-old. These businesses are one of the top in the retail industry to have job openings for teens, even as young as 14 years old.
There are plenty of grocery store jobs available for teens from baggers, cashiers, department workers, and more.
To snag this job, apply for work at any local grocery store in your area. Most grocery stores like H-E-B, Kroger, Aldi, and others hire starting at 16 years old but, there are grocery chains that hire starting at a younger age.
Here are some examples of stores that have been known to hire starting at 14-15 years old:
Publix (entry-level jobs like trainees or apprentices and more positions starting at age 14)
Wegmans (jobs starting at age 15)
9. Restaurant worker
There are many restaurant jobs available to teens. However, getting hired at a restaurant at 14 years old will be based on the child labor laws or regulations in your area and the restaurant.
Some restaurants that may hire 14-year-olds include:
KFC
Burger King
Dairy Queen
Culver's
Pizza Hut
Your role might include preparing or serving food, being a cashier, cleaning the restaurant, or another position. If you think you'd enjoy working in foodservice, this may be a good fit!
10. Movie theater attendant
Working in a movie theater might be a dream job for many teens. You'll get to work at a theater, helping guests and/or providing maintenance to the facility by cleaning the theater, keeping the lobby clean, etc.
The perks are what get young people excited about this job. It can include free or discounted movie snacks, free or discounted admission, and more.
11. Tutoring
Tutoring work can be rewarding and high-paying. You'll help tutor students in a subject you're good at like math or science, for example.
There are in-person and online jobs available. If you like teaching and helping others, this job could be the perfect fit for you and it can be a great way to earn extra cash.
12. Virtual assistant
A virtual assistant is a personal assistant but you'll be working online. So instead of assisting your clients in a face-to-face setting, you'll be working behind a computer.
Working online jobs can come with a lot of flexibility and benefits:
Wear comfortable clothing
Listen to music or a podcast while you work
Eliminate commute time since you'll be working from home
You can often work to your own schedule, providing you hit your deadlines
The tasks you will do will vary based on your client's needs. It can be similar to the tasks you'd do as a personal assistant.
To learn more, read these 35 best virtual assistant jobs for beginners.
13. Golf caddy
A golf caddy is like a golfer's helper. The work you'll do includes:
Carrying the golfer's bag
Keeping golf clubs clean
Cleaning golf balls
If you've ever walked a golf course, you know there's a lot of walking involved which means these jobs will be a great form of exercise.
It's a good option for teens that like being active in their job and enjoy working outside.
How to make money as a 14 year old online?
If you're looking for how to make money as a 14-year-old online, these online opportunities might intrigue you:
Proofreader: Spot errors in documents, in grammar, spelling, and punctuation.
Virtual assistant: Be a personal assistant online to one or more clients, helping with online tasks.
Social media influencer and content creator: Use social media to connect with an audience and create/monetize social media content online.
Online tutoring: Get paid to tutor others online.
Sell handmade items on Etsy: Create and sell your products on a marketplace site like Etsy.
Starting your own business: Venture out and start your own business in a field you're passionate about. This can be anything from helping companies with their marketing to independent game development.
Some of these online ideas may need the help of an adult, like if you pursue starting your own business, for example, but these are all legitimate ways 14-year-olds can earn money online.
Online Jobs for Teens to Steer Clear Of
You're thinking about how to make money as a 14-year-old and there are plenty of routes you can take. Something important to consider and look out for are in-person or online scams preying on the innocence or naiveté of others.
In general, you should look out for these red flags when searching for online job opportunities:
Don't spend money to get online jobs
Avoid sharing personal information not needed
Watch out for opportunities that don't give you a good return on your time investment
Many reliable websites offer legitimate online jobs with the potential to earn a good income, but be sure to research thoroughly when exploring your options.
1. You don't have to spend money to get a job
First, if you find an opportunity that asks you to invest money or deal with any kind of financial transaction upfront, it's likely a pyramid scheme of some kind and you should run far away.
A common scam is receiving a check, being asked by the company to deposit it in your bank account, and send them a small portion back, keeping the rest for yourself. If you come across this, run in the opposite direction.
You shouldn't have to pay money or do any kind of deposit or financial transaction when you start a new online job. Spending money upfront shouldn't be necessary.
Next, avoid sharing personal information not needed.
There are some legitimate reasons an employer may ask for your details like if you're filling out a W9 or getting set up with a direct deposit.
But, other times, you should not share this information, like if you're asked for your social security number on a job application. If you're unsure about this, consult with your parent.
3. Pick a job opportunity that gives you a good return on your time investment
Lastly, opportunities that don't give you a good return on your time, should be avoided, like doing paid online surveys.
While many paid online survey sites are legitimate and will make you money online, many times you'll earn very little for your time completing online surveys, equivalent to far less than minimum wage in your area, probably.
Instead, review the opportunities above, and for more ideas on how to earn money online, read these  19 real ways to make money online without surveys.
4. Bonus: Be cautious of opportunities that appear too good to be true
Usually, if something appears too good to be true, it's because it is. So it may be beneficial to carry with you a healthy suspicion and spider-sense regarding these kinds of opportunities.
How to make money as a 14-year-old without a job?
To make extra money as a 14-year-old without a job, you can go one of two paths:
Passive income
Start a business
What are passive income ideas?
Passive income is a smart avenue you can take for how to make money as a 14-year-old.
This is the income you earn without doing any ongoing work.
At the start, you will work to lay the foundation for your passive income stream. Then, as you start earning money, little to no ongoing maintenance will be required to continue earning income.
For example, you could self-publish a book on Amazon for passive income.
In the beginning, you will work on creating your book, designing the cover, writing and editing the content, and marketing. Then, once your book is created, it can earn you money in the future indefinitely, passively.
Here are some other passive income ideas you could pursue:
Creating an online course
Affiliate marketing
Creating digital products like printables, templates, etc.
Read these 49 passive income ideas to build wealth while you sleep.
What business ideas can make money without a job?
When you think about how to make money as a 14-year-old, business ideas might not be the first thought. However, starting a small business can be a very rewarding and lucrative option.
Any profitable business idea is a solution for making money without a job. You can choose an interest or passion you have and create a business around it.
For example, if you like gardening and planting flowers, you could create landscaping templates for garden designs for homeowners.
Here are 31+ business ideas for teens that might spark some inspiration.
How can a teenager make $1,000?
Making $1,000 is a popular milestone a lot of people have for earning money. The quickest way for how a teenager can make $1,000 is to choose a reliable, well-paying job or side hustle like any of those shared above in our list.
The job options are good because they are stable and consistent income that can help you reach your first $1,000 reasonably fast.
The business-related ideas like working as a social media influencer, running your own YouTube channel, or even reselling shoes can potentially make you a lot of extra money but, may not be profitable at the start.
Choose a path that works best for your personal situation.
Final Word on How to Make Money as a 14 Year Old
You see, there are many ways how to make money as a 14-year-old. And even more if you're also looking for how to make money as a 13 year old.
From working at a local retailer to running your own business, starting a YouTube channel, or taking a creative path, there are plenty of options to make extra money as a teen. You've just gotta try out a few and see which works best for you.
For more ideas, check out these 86 great side hustles for teens.
Want to learn step-by-step how I built my Niche Site Empire up to a full-time income?
Yes! I Love to Learn
Learn How I Built My Niche Site Empire to a Full-time Income
How to Pick the Right Keywords at the START, and avoid the losers
How to Scale and Outsource 90% of the Work, Allowing Your Empire to GROW Without You
How to Build a Site That Gets REAL TRAFFIC FROM GOOGLE (every. single. day.)
Subscribe to the Niche Pursuits Newsletter delivered with value 3X per week