How to Hire Writers for Your Blog: The Ultimate Beginner's Guide
When you buy something through one of the links on our site, we may earn an affiliate commission.
There's only so much work that one blogger can do.
When you've found some early success with your blog and have learned how to craft content that people want to read, it might be time to call in some writers to help.
There are only so many hours in a day but a team of three, five, or even ten writers can get much more writing done in that time than you alone. If you've never hired a writer before you will want to start off vetting, hiring, and training one writer. Learning how to hire writers for your blog is a process. That doesn't mean it needs to be intimidating.
Hiring writers for your blog is a big step. You want writers who can create great content. Keeping the quality high on your website is crucial. The right writers can help you grow your blog in amazing ways. The problem is mediocre writers are a dime a dozen.
So how do you find the good writers to hire? Where can you find the best blog content writers? Read on for a beginner's guide on how to navigate these waters.
When's the Right Time to Hire Writers for Your Blog?
The best reason for hiring writers isn't to replace yourself, but to scale up the amount of content you're producing for your site (or sites). There comes a point where the income is good, the traffic is great, and there are too many keywords for you to hope to cover in years. In that situation, it's not too hard to see that spreadsheet of unwritten blog posts as money left on the table.
A few good content writers could well be worth the investment. Especially once you learn how to get the writing professionals who have some legitimately impressive writing skills.
There's also one really clear time when it might be right to hire blog writers to take over for you. That's when you've done well, but you're personally sick and tired of blogging. If you can't get motivated and dread writing another post, getting a writer isn't the worst idea. Especially for websites doing well on the monetary side of things.
We'll get to some high-level tips and tricks for vetting potential writers, but there's one important step that even comes before that. Finding them. So where should you search for your first writing team?
How (and Where) to Find Good Freelance Writers
The finding and hiring of writers is interesting to me because I've been on both sides of this equation. I've been making a living as an online content writer for 15+ years and counting, and I've hired part-time freelancers in the past to help scale up the content to my main affiliate website. This definitely gives me a lot of thoughts on what a good writer search looks like!
But before you can hire anyone, you need to begin with a search. While it can take some time and experience to get comfortable with the process of choosing between applicants, the good news is that there's no shortage of writers out there.
Ask for Recommendations
This is a great way to find really talented writers. People you do business with, or those close to you aren't going to risk their reputation on someone they don't absolutely believe in. See if anyone close to you knows writers they can personally vouch for. Consider asking any business or personal connections you have with people in your niche.
They're often willing to do this because they benefit from a good recommendation. They strengthen their partnership with you. On top of that, I can tell you from experience I'm far more likely to keep rates reasonable or go the extra mile for a client who ends up getting me good work with a new client.
Not everyone is going to be able to get a great recommendation from their inner circles, but this is always worth asking about. One caveat: make sure the recommendation comes from knowing the writer's work. Not just as a favor to a family member or friend.
You want to know there's some firsthand experience behind any recommendation.
Job Boards
Another good place to look are job boards. Write a good detailed post explaining exactly what you need and what you're looking for. This will get you plenty of applications to wade through. Options are good. Not all job boards are the same. It's up to you to do due diligence to make sure it's an active community free of spam postings.
ProBlogger is widely considered one of the absolute best job boards out there. That's true on both sides of the equation when it comes to hiring a writer. While it does cost $50 to place an ad on the ProBlogger, this is a board where many of the best bloggers and freelancers look for work.
As long as your job posting is well-written and offers reasonable pay/terms, you will be sure to get some quality content writers and bloggers answering.
While ProBlogger is the big board that is currently sort of the king of the hill, the BloggingPro Job Board is another high-traffic job board where you're likely to get a good response from a number of quality bloggers.
Job Posting
Don't underestimate creating a job posting. Be clear whether this is a remote work position or a freelance gig. However, if you have an email list why not pitch to individuals who already have shown they love your content to see how many writers are there? This can be a great way to get writers who are already familiar with your content and your voice.
The chances of making a good hire definitely goes up in this situation. Especially since you would assume the writers are familiar with your content and style.
You can also easily post jobs on LinkedIn, or even on Craigslist. While Craigslist can be the epitome of hit or miss, I've found a couple good writers there before. Hire for one or two test articles, do the same for the first follow up article, and if both look good then you may have just vetted an excellent content writer for the price of two blog posts.
Upwork
Upwork has long been a popular choice as a place to find freelancers. I've actually cooled on them in the past couple years, as have many others, especially on the provider side. This is still one of the largest hubs for freelancers and job posters to meet anywhere online. There's no doubt some skilled workers exist here, but is it still one of the best options for finding a writer?
Why Upwork Could Still Work
There are still many of thousands of writers to be found on Upwork. They apply to your job post, giving you plenty of options to choose from. You can give a paid test post to see who rises to the occasion and who fails. Even though so many writers have left there is a large number of professionals there still looking for writing work.
Why You Should Avoid Upwork
You're looking for quality writers, right?
Many good, great, and even average freelancers are leaving Upwork in droves. So if all the great, good, or average providers are gone, what does that leave?
Yeah, pickings are much slimmer than they used to be. A massive upswing in fees and perceived lack of protection from the point of the freelancers have basically caused most freelancers who have the ability to make money elsewhere to do so.
There is potential still here on Upwork, but this platform is not what is used to be. Google "Upwork review" and you'll find no shortage of YouTube videos and Google listings that paint a less than flattering picture. You might be going through dozens and dozens of applications from writers you shouldn't consider hiring, wasting a lot of time.
LinkedIn
Not only can you post jobs in LinkedIn, or even write a blog post announcing looking for a writer, but many people are unaware of LinkedIn's ProFinder.
This is like a posting you would put on a site like Upwork. Talk about the project you have coming up, ideally this is where you're looking for a couple test articles. LinkedIn opens up the job for applications from professionals in the ProFinder program they believe matches what you need, and you get up to five pitches (but you may also want to try some LinkedIn alternatives).
While the low number can be a bit annoying if you don't feel you find the right fit, there is the benefit of LinkedIn working to filter only the best fits towards your project posting.
Fivver
Fivver is a place where many people go to find inexpensive professionals. The plus side here is the low cost to test out a writer's ability. If you are looking for a good writer, however, expect rates to go up to a more reasonable rate for larger jobs. Many writers have done well using this method.
You're not going to find a fantastic writer who will consistently do a blog post for $5. That said, you can test how a provider writes, whether the style is a good fit, and then go for a contract for more consistent blog writing.
Local College or University
This can be hit or miss, but if you find a young writer eager to find work and get their foot into writing for a living, this can be an amazing source of long-term freelance writers for you. Finding a responsible young writer who can consistently make deadlines can be a challenge, but there are some major advantages to going this route if it's an option.
College students tend to be very trainable. They are young, ambitious, and already in an environment where they are used to receiving instruction and adjusting accordingly. Those can be major benefits, and when you find the right college student who wants to be a writer, getting paid to write is an amazing deal for them, often even at beginner's rates.
Another benefit of colleges students revolves around the fact that getting started as an online writer is, frankly, hard. Especially if you don't have a mentor or any network. Being the one to help train up a new writer and give them a shot, and to pay them for that, will help you gain a lot of loyalty from a young coachable writer who has the time to focus on your blog writing needs.
Make Sure Your Job Posting Is Gold
You don't have to be William Shakespeare, but you want your posting to be clear, concise, and detailed enough to attract the writers who will be a good fit for your style and content needs. The first step is knowing what you're looking for.
How much writing do you want? What size are the articles? What type of expertise does the writer need? If you don't have a clear picture of what you're looking for, you won't be able to write a good clear job ad.
Detailed instructions matter, and they often don't need to be novel-length to do that.
A few pointers to keep in mind:
Explain how much content you want, and how often
What expertise or background a writer needs to have
Describe your website's intent and your target readers
The writing style you're looking for (including a couple links to existing blog posts is one of the best ways to drive this point home)
Spend time to create a good headline that includes your niche
Ignore resumes – they don't tell you anything about a writer's skills or style
Are you going to pay per word or per post?
Give a "red flag" word or phrase. This is like saying "Put the words purple gorilla in the title" or "Tell me your favorite cereal and why at the end of the email." If someone misses this, they either can't follow instructions or are careless – either way it lets you get rid of that pitch
If you follow these and remember to write in a friendly conversational tone instead of a stuffy "I'm your new boss, impress me," tone, you should get some good responses to choose between.
Which brings us up to the next step in the hiring process.
Testing Out New Writers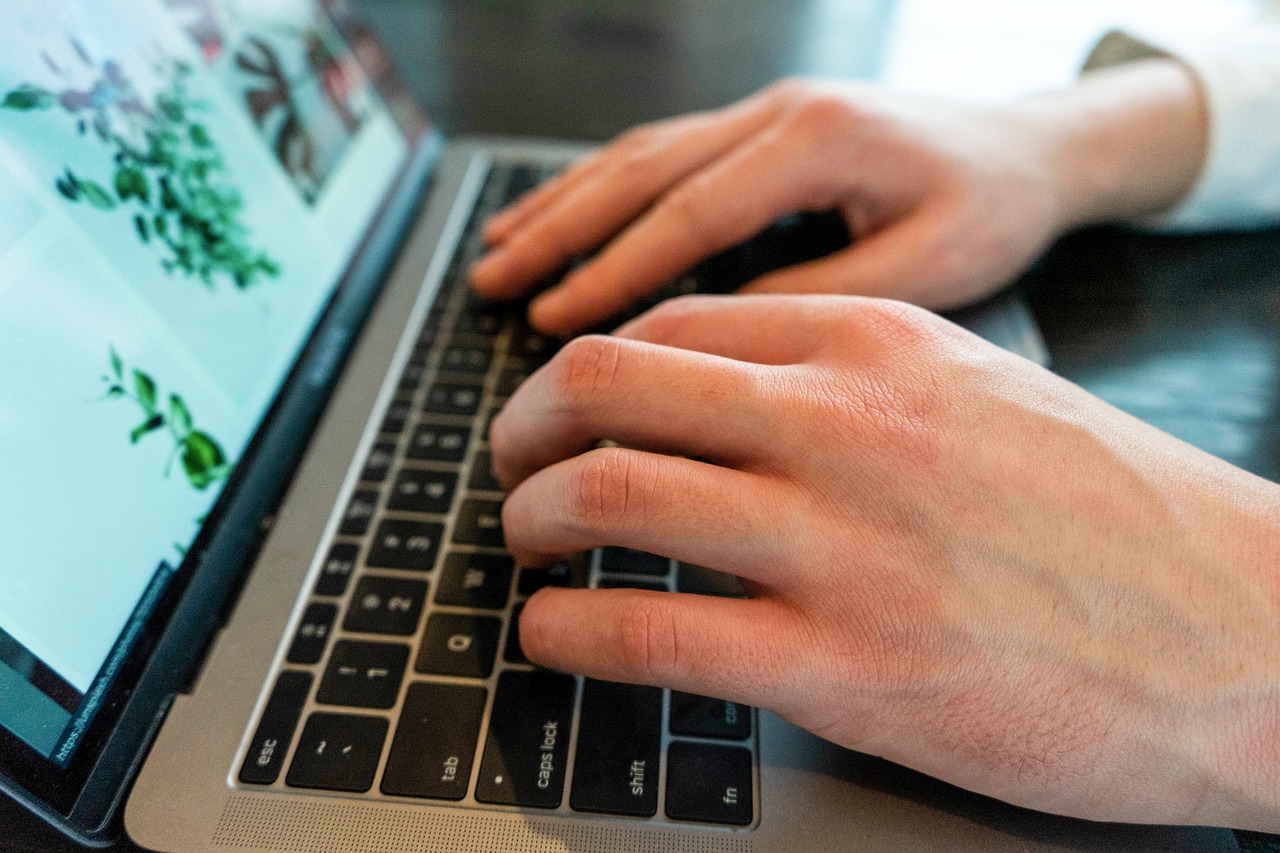 You should make every writer should provide a test article to see if they're a good fit. Does the writer follow your instructions? How good is the research? How well does the writing flow? These are all very important things to look at. Do you enjoy writing the article, or is it a long crawl? The test article will tell you a lot, and it should be fairly paid.
Start off by offering three topics you want an article on. This not only makes it more likely you will get a blog post you can use (unless the writer really botches the job) but this also lets the writer choose the article that lets them put their best foot forward.
Even extremely good writers may have topics, styles, or formats they are better at than others. You're not looking to nitpick weaknesses here. You're looking for writers who can be good or even great. Giving them a choice lets them put their best foot forward. Which you should want since that means a better blog post.
Make sure you pay a fair compensation for the test article. Once you have several from the writers you're testing out its decision time. Which article reads best? Which one fits your blog's style? Is there a post that sticks out because you enjoyed reading more than the others?
Hopefully there are several good options to pick from. If there isn't, pay the writers and thank them for their time (don't mention not awarding the job to anyone – there's just no reason for that). Take a look at your complaints and what things in the pitch caused these problems. Assume the issue was with what you posted and figure out how to make it better. Then repeat with your improved writer hiring process.
Pro Tip: If you only have the budget for a single writer, or two writers, but get enough great sample articles that it's hard to pick, make your choices but keep the information of those other writers who didn't get the job. You never know when a writer might quit, flake, or otherwise leave. Maybe everything works out and eventually you just need another good writer.
Let those writers who didn't get the job know you liked their work and you may contact them in the future if your budget allows it. Keeping the contact information of those writers can potentially save you a search next time you need to expand the team.
Should You Avoid Guest Contributions?
This can be a bit of a controversial topic. Guest posting is often talked about as a great SEO strategy, and that's where a lot of issues come up. Why pay for a freelance writer when you can just accept all these free articles being offered? The idea of making your blog larger through a bunch of free guest posts can seem like a great idea. Most of the time, it's not.
If you own a website that gets any amount of traffic, it's only a matter of time until your email inbox is flooded with cold pitches to write a guest post for you. If you've read even a handful of those articles that get sent, you know they're almost always terrible.
True, sometimes you get a gem. When that happens build a relationship with that writer/website owner. However, all too often people posting guest posts want to do the minimum work. Many of these articles really don't give you value. In fact, many will try to pass off a terrible, bland, and worthless article for that backlink.
There's a reason many blogs eventually simply stop answering these emails. The one possible exception: when people in your niche you've built good relationships with or big names with a reputation for elite quality offer. This usually happens because they're promoting a product, trying to strengthen that business relationship with you, or otherwise set the stage for a mutually beneficial working relationship.
Those are great, but for the most part, relying on guest contributions for expanding content will be a losing proposition. You're better off finding a quality writer, even if it's at a part-time basis.
There's nothing wrong with good content marketing. However, with cold guest post pitches that often isn't what you're getting.
Don't Worry, It's A Process
When hiring people to be the new writers to create content for your blog, don't assume everything is going to go smoothly at first. Learning how to tell good writers from mediocre ones is a skill that takes some time. If you're committed to getting the best fit of a writer for your blog, eventually you will make a hire that helps you radically increase your content.
If you have a site doing well, being able to scale up the content that produces income for you will help you take your site and your business to the next level. Learning how to hire a good new blog writer will help you take that step. 
Want to learn step-by-step how I built my Niche Site Empire up to a full-time income?
Yes! I Love to Learn
Learn How I Built My Niche Site Empire to a Full-time Income
How to Pick the Right Keywords at the START, and avoid the losers
How to Scale and Outsource 90% of the Work, Allowing Your Empire to GROW Without You
How to Build a Site That Gets REAL TRAFFIC FROM GOOGLE (every. single. day.)
Subscribe to the Niche Pursuits Newsletter delivered with value 3X per week