15 Franchises Under 5K: Start Your Own Business with Minimal Investment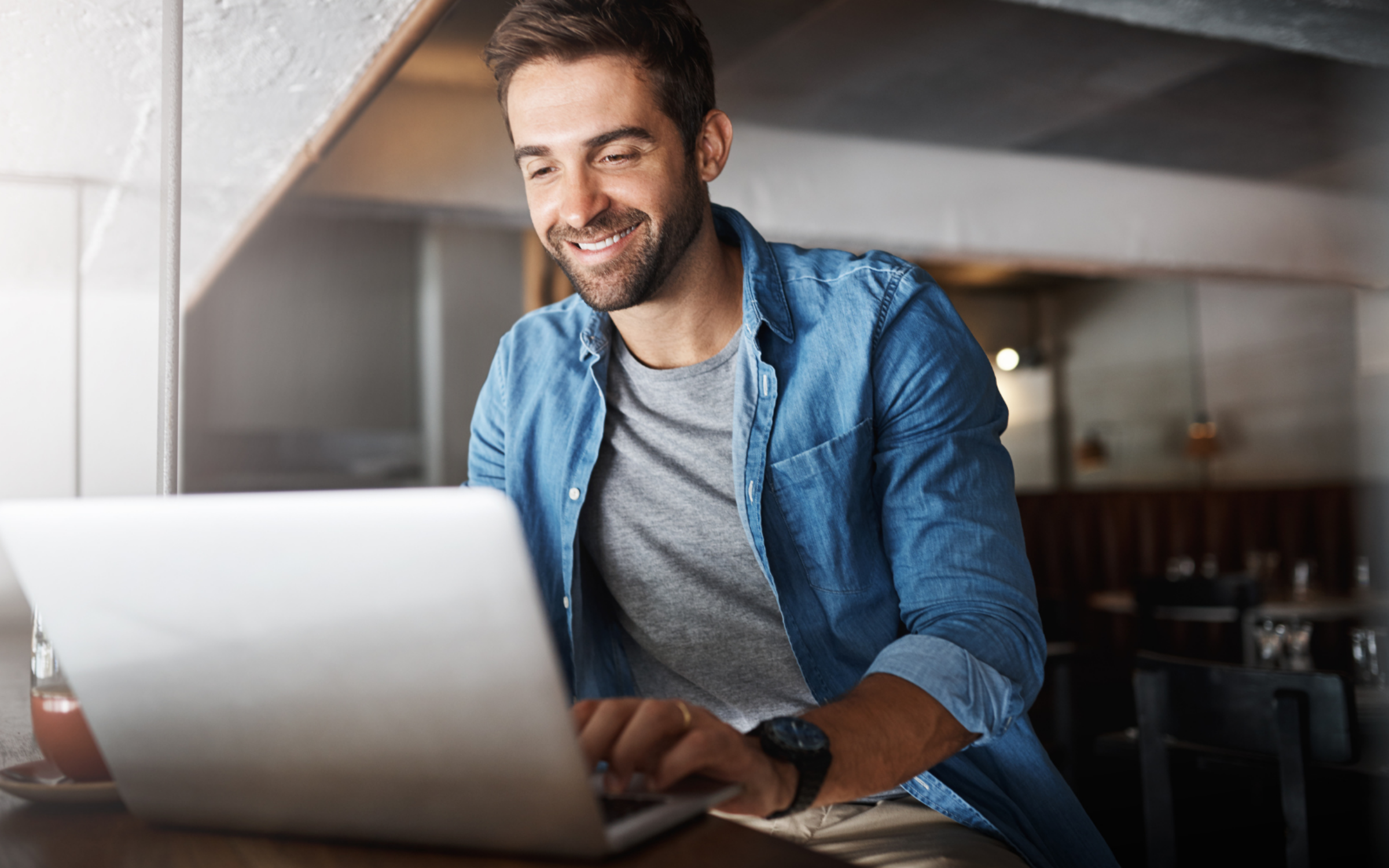 When you buy something through one of the links on our site, we may earn an affiliate commission.
You want to own your own business, but coming up with an idea on your own is challenging and risky. Instead, you might consider franchise opportunities to give you a framework, skills, and access to a base of customers already in place. The problem is that franchises can sometimes be expensive to start, but there are plenty of franchises under 5K.
If you have been thinking about your next business venture, here is what you need to know about the cheapest franchises that can help you earn the big bucks.
Let's take a closer look at the top franchises under 5K.
Kids and Family Franchises Under 5K
For those who want to operate a family-friendly business, there are plenty of opportunities out there for low-cost franchises.
1. Space Walk
Space Walk is an excellent opportunity to help bring a smile to a child's face. Who doesn't love showing up to a birthday party to learn that there's an inflatable bounce house to play in?
With more than 40 years of experience, Space Walk is a great opportunity for you to run your own home-based business in the inflatable amusement industry.
You don't have to worry about buying any of the equipment, and you're already a leg up with their bookkeeping and marketing. Plus, you get access to their $2 million insurance policy instead of spending on this must-have out of pocket.
---
2. Baby Boot Camp
Run by the parent organization known as Momleta, Baby Boot Camp is a turnkey business that allows you to help new moms get in shape after their babies are born. They advertise their "baby boot camp" as a comprehensive experience that helps moms in the trenches of new motherhood.
While they do offer professional fitness classes, this program also includes nutritional advice. Plus, you can't go wrong with their "it takes a village" mindset for community support. The idea is that you should never do it alone with Baby Boot Camp.
---
3. ABC Do-Re-ME!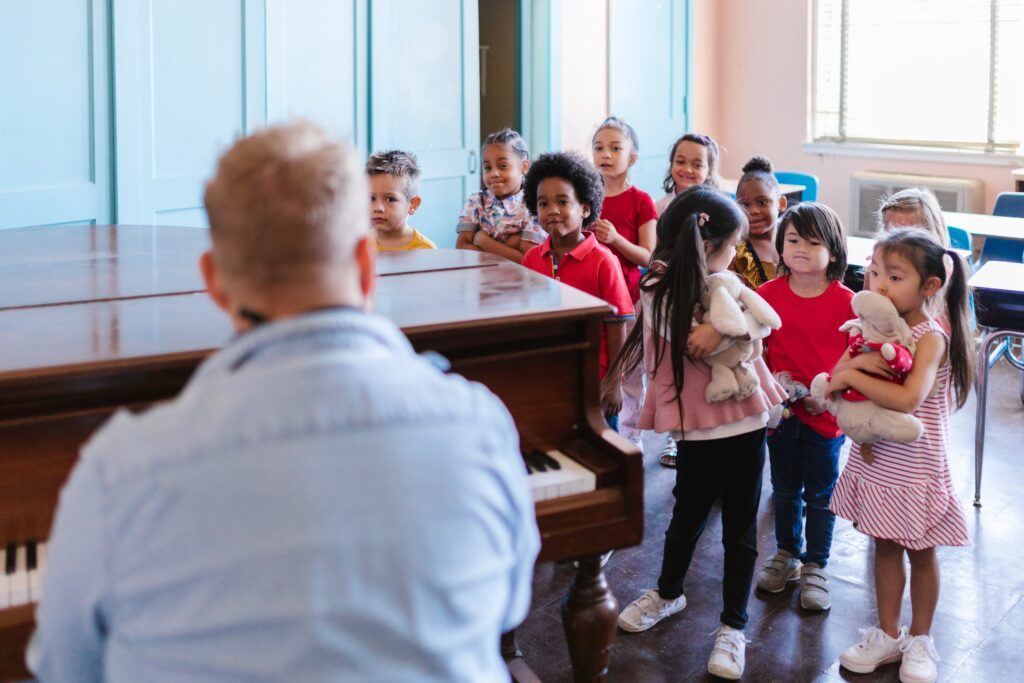 If you want to teach children the basics of music, then ABC Do-Re-ME! might be the right fit for you. It comes with a low minimum investment and really makes a difference for the children you engage with. Through music and dancing, you teach important social and cognitive skills.
Better yet, parents love this business model because it's a drop-in class. This allows them to come when it's convenient without worrying about paying for classes they don't use. You'll still find that you have plenty of kids in your classes due to the flexibility of this model.
Cleaning Franchises Under 5K
Maybe you dream of making spaces sparkle. There are plenty of cleaning franchises under 5K out there to help you get your foot in the door with commercial cleaning clients.
If a cleaning business sounds like the right fit for you but you can't afford the franchise fee, be sure to see our guide to how to start a cleaning business that will actually turn a profit!
4. BuildingStars
If you want a business that focuses on office buildings instead of high-maintenance accounts like restaurants, you will want to consider BuildingStars. Under their umbrella of services, you can offer services as a technician, manager, or corporate business venture.
Their low minimum investment is a real steal, given that they estimate your first clients will earn you anywhere from $1,000 to $5,000 per month! Plus, they help you come up with your clients so that you don't have to worry so much about marketing and advertising.
---
5. JanPro
For those who like cleaning and are a little less picky about their targeted businesses, JanPro could be the right fit. Catering to businesses like auto dealerships, health and fitness centers, and retail outlets, their business model helps you to get your business off the ground quickly.
Like BuildingStars, they also help you land your first few clients so that you can start to recoup that initial investment fee and start earning a great living from these franchise opportunities.
---
6. GenCorp
A cleaning franchise is a great way to take advantage of clients who are already out there and looking for someone to help them maintain their locations. In addition to cleaning, GenCorp also offer carpet cleaning, janitorial supplies, floor restoration, and window cleaning to their commercial clients.
This gives you an array of services to offer your potential clients so that you seem like the perfect fit for all their cleaning needs. Be known as the best of the best in your industry with GenCorp.
Franchises Under 5K in the Financial Services Industry
If you want to help others manage their money, it might be time to consider some of these franchise opportunities in the finance sector.
7. World Financial Group
Along with helping people manage their money, you may want to consider exploring their insurance options with them. World Financial Group offers you the opportunity to become a licensed insurance agent so that you can offer services on a sliding scale that works for you.
Work part-time or full-time; the choice is ultimately up to you! You can scale your business in your free time as you hustle, allowing you to work full-time once you're ready to make the leap.
Becoming an agent allows you to work as much or as little as you like while still earning a great income.
---
8. 1040TaxBiz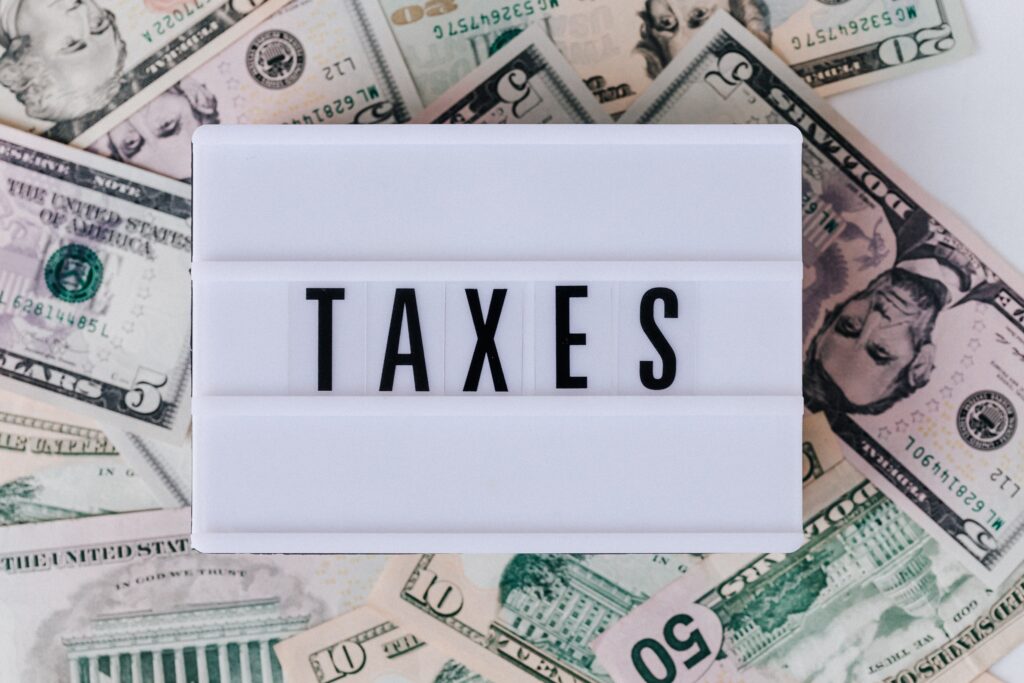 Have you been thinking about starting your own tax business? There is a huge need for low-cost tax offices out there today, so 1040TaxBiz is one of the best franchise opportunities you should consider for your next business venture. Franchise owners of 1040TaxBiz offer simple tax filings using the most basic form available: Form 1040.
You don't have to worry about complex tax situations, and people will come to you with a little bit of marketing. Plus, it's seasonal, so you can try some of these other franchise opportunities during your off-time.
---
9. UGRU Coaching
Maybe you want to spend more time with clients working on personal financial coaching. UGRU Coaching gives you the opportunity to do just that. UGRU provides coaches with a framework to empower their clients to make savvy money decisions that impact their future.
This is also a monthly business model, so you don't have to shell out thousands of dollars at the beginning of your business. Instead, you can pay just for the months that you try out this franchise before deciding if it's the right fit for you.
Travel Agency Franchises under 5K
Help other people plan their luxury vacations with a travel agency franchise.
10. OASIS Travel Network
If you need some guidance and technical support on how to provide service to your vacation clients, OASIS Travel Network is a good business opportunity for you. They feature custom Build-A-Plan packages to help you learn to be your own boss and book travel services for profit.
In this business model, you work under their umbrella but remain an independent contractor. You are going to be completely self-employed, and your clients belong to you and you alone. This is great if you decide that OASIS isn't the right fit for you years down the line.
Unlike Cruise Planners, which is closer to $10K in an initial franchise fee, OASIS aims to be affordable and accessible to anyone craving a change of pace.
Other Opportunities for a Business Venture
You might be interested in something that doesn't fall into the categories above. Plenty of franchise opportunities exist in just about every target market. Here are some low-cost options that will have you thinking about what you can offer your clients.
11. Dr. Glass
Help people keep their homes and businesses pristine with crystal clear glass. Dr. Glass Window Washing is an American corporation that began operations in the Washington D.C., Maryland, and Virginia areas. Now, it is expanding, and you can get in on a new target market in your local area.
It requires little in the way of expensive equipment to get started, which makes it a superb option for a low-cost franchise.
---
12. Back Massager
Have you ever noticed those massage chairs in large department stores or malls where people insert a few dollars and get a good massage? Someone has to own those chairs and is turning a tidy profit from a few quarters here and there. You can purchase as many chairs as you want, ultimately expanding your business each and every time.
This is great for passive income, as all you have to do is set the chair up and collect the coins later. In your off time, you can work on other businesses.
---
13. Jazzercise
Fitness is another growing industry that has plenty of franchise opportunities for the right person. Whether you want to lead classes or own a fitness center, Jazzercise has something to offer. This exercise class has been around for decades and is still surging in popularity.
Both instructors and class owners have a low franchise fee -- much lower than most franchises. This might make your decision-making easier if you know you want to help people achieve their fitness goals.
---
14. My Business Venture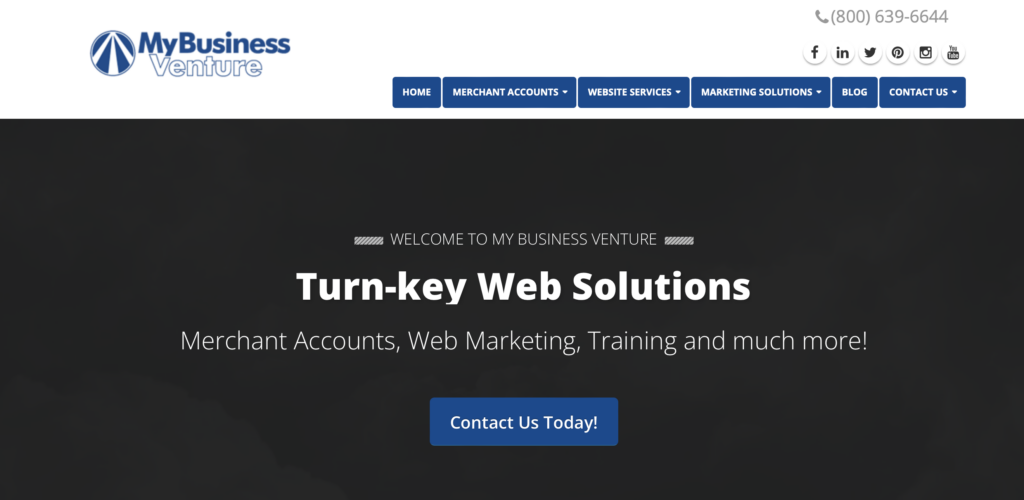 Maybe you have prior experience launching a business and want to put it to good use on a limited budget. My Business Venture might offer exactly what you're looking for with a robust array of services offered to their clients:
Web hosting
Website services
Custom logos
Training
Social media management
Not only will you grow your own business, but you will also help someone else grow theirs. This is a great way to give back to your community and put yourself on the map financially. Plus, it's a very affordable solution when you're considering a franchise.
---
15. N2 Publishing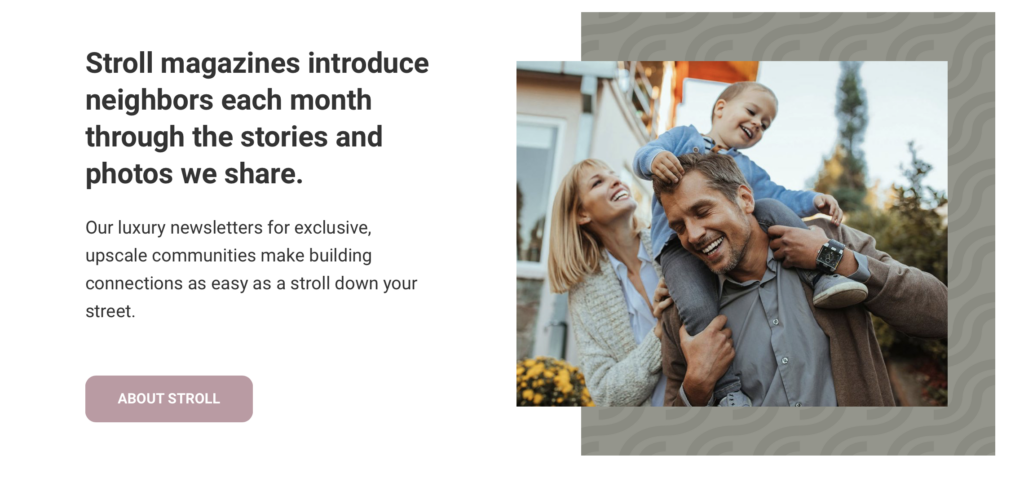 Want to put your working capital to good use? N2 Publishing, particularly Stroll Magazines, is a great way to start a franchise with little investment. While most franchises charge at least a nominal fee to use their name, marketing, and branding in your work, N2 takes a different approach.
In fact, they don't charge a franchise fee at all.
Instead, they believe that those who take on the development of one of their magazines should hustle to get their first advertising clients. They note that you will need some money to support yourself while you get the business off the ground, but you don't necessarily need a fat savings account to start publishing one of these magazines.
Initial Investment: Free!
Final Thoughts: Which Franchises Under 5K Are Right for You?
There are tons of opportunities out there for people who want to start a franchise without sinking their entire life savings into a new business. These 15 franchises are just the jumping-off point to help you earn more money and take advantage of the brand identity of some of these well-known organizations.
Whether you want to branch into publishing, start a tax business, or work as a travel agent, you can get started with your next business in no time at all!
Keep in mind that many of these franchises give you an opportunity to earn money from home without having to go to an office. If this appeals to you, you may also enjoy this guide to the best non 9-5 jobs out there for great pay!
Want to learn step-by-step how I built my Niche Site Empire up to a full-time income?
Yes! I Love to Learn
Learn How I Built My Niche Site Empire to a Full-time Income
How to Pick the Right Keywords at the START, and avoid the losers
How to Scale and Outsource 90% of the Work, Allowing Your Empire to GROW Without You
How to Build a Site That Gets REAL TRAFFIC FROM GOOGLE (every. single. day.)
Subscribe to the Niche Pursuits Newsletter delivered with value 3X per week