Ulta Affiliate Program Review: Make Money Online with Beauty Products
When you buy something through one of the links on our site, we may earn an affiliate commission.
If you love all things beauty and want to start making money online, the Ulta affiliate program might be right for you.
Affiliate marketing is one of the most popular ways to make money online, and it's also one of the easiest to get started with.
In this article, we're taking a closer look at the Ulta Beauty affiliate program. You'll learn how it works, how much and how often they pay, how to sign up, and more.
We've also included some of our top promotion ideas to start making money with the Ulta affiliate program ASAP. Let's dive in.
What is the Ulta Affiliate Program?
The Ulta Affiliate program is a commission-based referral program. As an Ulta affiliate, you can recommend products sold on the Ulta website, and you will earn a commission anytime anyone purchases from your recommendation.
Ulta affiliates have access to affiliate links with promotional images and banners to place on your website or social media to refer buyers to shop on the Ulta Beauty website.
Affiliate links are tracked and specific to each affiliate, so Ulta Beauty knows how to track who referred each sale and which of the Ulta affiliates to pay the commission to.
What Kind of Products Does Ulta Sell?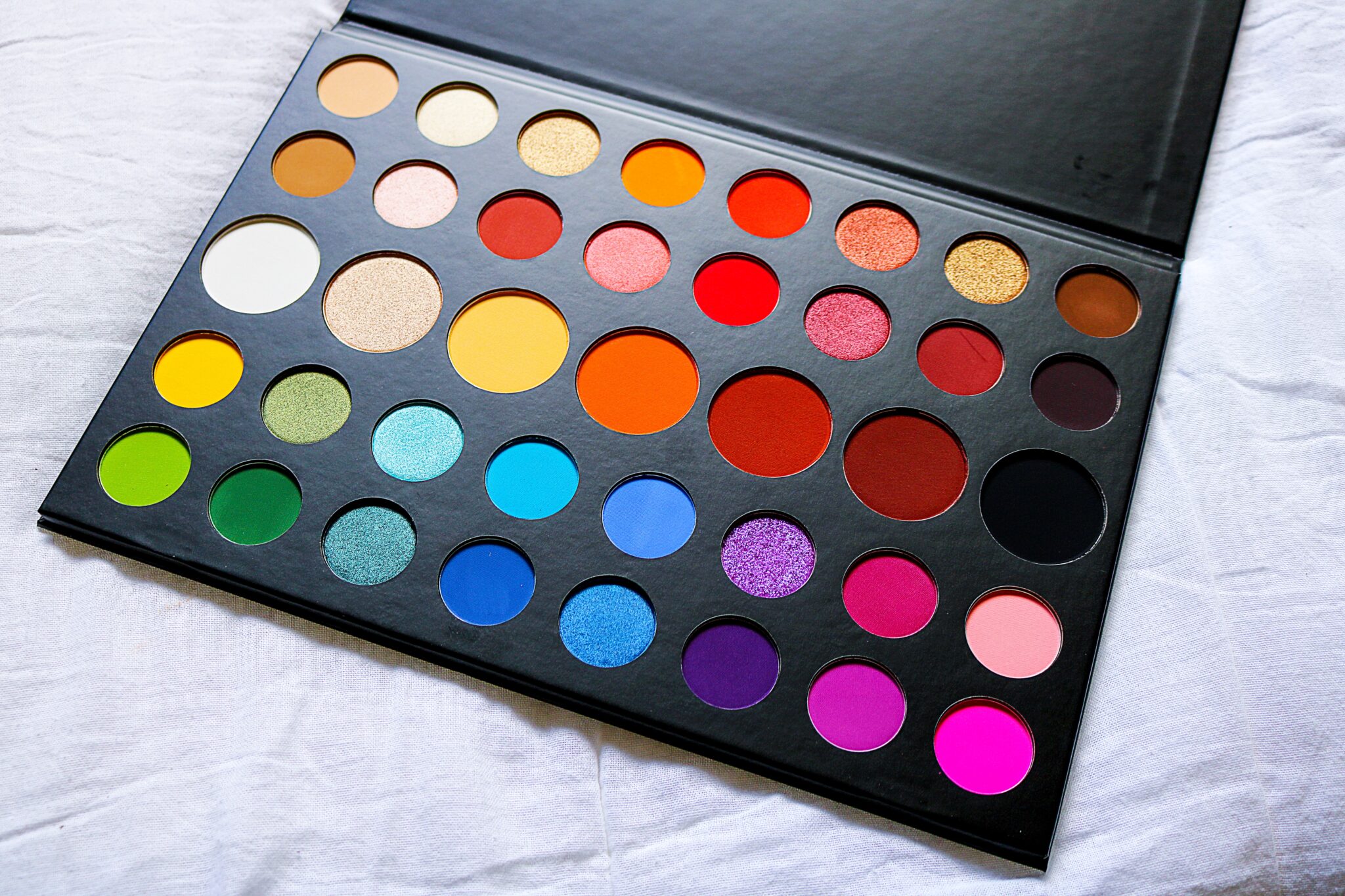 Ulta Beauty is the leading health and beauty retailer in the United States. This retailer sells many products in multiple categories from hundreds of well-known brands.
Popular beauty products at Ulta include:
Makeup and makeup tools and accessories
Haircare products including color, heat styling tools, and more
Skincare products, tools, and accessories
Nail care products and accessories, nail color
Bath and body products
Major brands sold at Ulta include:
Morphe Cosmetics
MAC Cosmetics
Dyson
Ulta Beauty Collection
Kat Von D
Clinique
Urban Decay
Redken
… and hundreds more.
Ulta Business Statistics
If you're in the beauty products niche, becoming an affiliate for Ulta is a wise choice.
The beauty of being an affiliate for a brand like Ulta (pun intended) is the brand recognition.
Ulta Beauty is a trusted brand in the beauty and makeup industry. In fact, it's the biggest beauty retailer in the US, even beating Sephora.
Ulta Beauty saw a 65% increase in sales during the first quarter of 2021, with sales totaling $1.9 billion for the quarter. Later, Ulta hit a record high with $2 billion in sales of beauty products in the 3rd quarter of 2021, and the brand continues to grow today.
Ulta Affiliate Program Review and Details: How it Works
| | |
| --- | --- |
| Commission Rate | 2% |
| Cookie Duration | 30 Days |
| Payment Terms | Net 37 |
The Ulta affiliate program pays 2% of every sale and works with "last click" attribution with a referral period of 30 days.
This means that anyone who makes a purchase on Ulta who has also clicked your affiliate link or ad in the last 30 days will earn you a commission.
"Last click" means that it goes by the last affiliate link they clicked. So if a shopper clicks your link to Ulta beauty, doesn't make a purchase, and then clicks someone else's Ulta Beauty affiliate link and does make a purchase, the other affiliate will earn the commission as the last link clicked.
Affiliate sales are "locked" 37 days after purchase. Once the 37 days have passed, affiliates are paid on the 12th of each month.
How to Join the Ulta Affiliate Program
If you're wondering how to become an Ulta affiliate, it's actually pretty easy!
This program is managed by the Impact Radius affiliate network. Ulta beauty links to the signup page right from their website.
During the application process, you will need to input your personal info, bank and tax info, and tell them how you plan to promote Ulta products. This can be through a website, email, social media, and more.
Join Ulta's Affiliate Program
How to Make Money with the Ulta Affiliate Program
So how do you actually make money as an Ulta affiliate marketer?
Do you need to be a beauty influencer to have any success with this program? No, you don't… but it would definitely help! Here are some ideas for promoting health and beauty products from Ulta.
Blogging
One of the best ways to promote any affiliate program is with a niche blog. If you're already a beauty blogger, the Ulta Beauty affiliate program is a great addition to your monetization strategy.
On a niche blog, you can write product reviews, recommendations, tutorials, and more.
There are endless Ulta beauty products to review, from body care, makeup, accessories and tools, and so much more.
Since the Ulta commission is 2%, you could focus on only reviewing high-ticket items like the Dyson Airwrap. At $549, you'd earn an $11 commission on each Airwrap purchase.
How to Start a Niche Blog
Social Media
Social media is one of the best places to promote hair care, makeup, and beauty products, especially if you're an influencer.
Instagram is full of beauty influencers recommending their favorite health and beauty brands every day!
This method of promotion will take time to build and nurture. If you already have an audience, you'll have a better chance at success right away.
How to Do Affiliate Marketing on Instagram
YouTube
YouTube is a great place to promote the Ulta affiliate program.
Here's some ideas for content you could create on YouTube:
Product tutorials
Product reviews
Makeup tutorials
Look of the day videos
YouTube can be great when used alone and also works well in addition to a niche website.
How to do Affiliate Marketing on YouTube
Pros and Cons of the Ulta Affiliate Program
The pros of the Ulta affiliate program include:
Access to the largest beauty retailer in the US
Hundreds of products to choose from
Several high-ticket items to promote
However, this affiliate program is not without disadvantages. Cons include:
Low commission rate of 2%.
Beauty products work best for influencers with a large following who can create tutorials, reviews, and videos.
However, you don't have to be a beauty influencer to have success with this program. You can generate plenty of commissions with Ulta Beauty through blogging as long as you focus on great content and SEO.
Alternative Health and Beauty Affiliate Programs
The Ulta affiliate program is good because it's a well-recognized brand, and there are hundreds of high-quality products to promote.
However, the low commission rate of Ulta Beauty might leave some affiliates longing for more! Here are some Ulta affiliate program alternatives to boost your income potential.
Amazon Associates: Beauty commission rates range from 3% for regular beauty supplies to 10% for luxury beauty accessories and supplies.
Yves Rocher: Commission rate is 13%!
Stila Cosmetics: This celebrity-created makeup affiliate program pays a commission of 6%.
Avon: This well-known brand pays a commission of 10%.
20 Best Makeup Affiliate Programs
Conclusion: Is the Ulta Beauty Affiliate Program Worth It?
If you're in the beauty niche (or plan to be), joining the Ulta affiliate program is a good idea as a part of a well-rounded affiliate marketing strategy.
Ulta Beauty sells hundreds of products from well-known brands, but the commission rate is low compared to other beauty brands out there.
If you plan to dive into the beauty niche or are expanding your earning potential, we recommend signing up for the Ulta affiliate program as well as other health and beauty programs to maximize your earning potential.
Want to learn step-by-step how I built my Niche Site Empire up to a full-time income?
Yes! I Love to Learn
Learn How I Built My Niche Site Empire to a Full-time Income
How to Pick the Right Keywords at the START, and avoid the losers
How to Scale and Outsource 90% of the Work, Allowing Your Empire to GROW Without You
How to Build a Site That Gets REAL TRAFFIC FROM GOOGLE (every. single. day.)
Subscribe to the Niche Pursuits Newsletter delivered with value 3X per week