25 Best Sites Like Alibaba To Buy Or Sell Products
When you buy something through one of the links on our site, we may earn an affiliate commission.
Welcome to my detailed guide on sites like Alibaba.
Don't get me wrong. Alibaba has millions of suppliers and prides itself on being China's biggest e-commerce platform.
It became so popular because China has strong relations with other nations, allowing the brand to facilitate successful trade with those countries.
Besides, many purchasers prefer Alibaba as it offers safe payment options that protect them from scams (learn more in our answer to the question, is Alibaba legit).
Alibaba allows users to stock up on essential supplies for their stores. Once you select goods, you can dropship them directly to clients. This simplifies product storage and order fulfillment.
With Alibaba, you can either purchase an item or work with a manufacturer to sell dropshipped items. If you're new to dropshipping, check out our post explaining "what is dropshipping."
So, why would you need other sites like Alibaba? Keep reading to find out!
25 Best Sites Like Alibaba
While it has some great benefits, Alibaba is not all good. Some issues include:
A higher initial investment required
The goods may not look like display photographs on the website
A minimum order amount is necessary for discounts
Your buyers may think that imported goods are inferior to domestic ones
There's no easy method to do a site tour before buying.
Shipping is slower
You may not be a fan of one or two of the drawbacks above, hence the need for Alibaba alternatives.
If you need sites like Alibaba for sourcing products, to broaden your customer reach, compare prices, or more, here are the top similar sites to consider:
AliExpress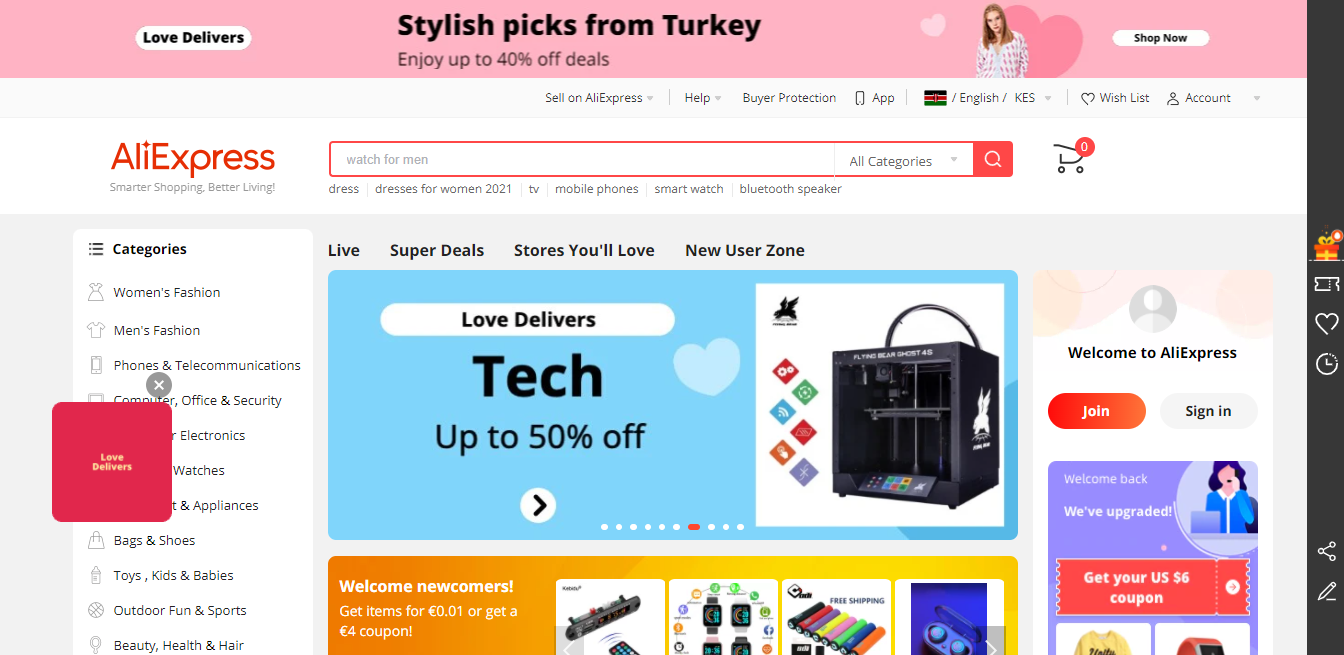 AliExpress offers a wide selection of products in bulk at reasonable prices. When you compare Alibaba vs AliExpress it is probably the closest you will get to a perfect alternative to Alibaba.
Conversely, long shipping delays can deter shoppers from visiting your store.
Nonetheless, AliExpress may be a terrific marketplace for small enterprises and budget shoppers if you avoid low-quality items.
Pros
Low startup costs support many enterprises
Minimal overheads, reducing business expenses
Many products with free shipping
Cons
Few sellers allow PayPal
Poor translations for non-English users
Lengthy shipping durations
BUY OR SELL ON ALIEXPRESS
Amazon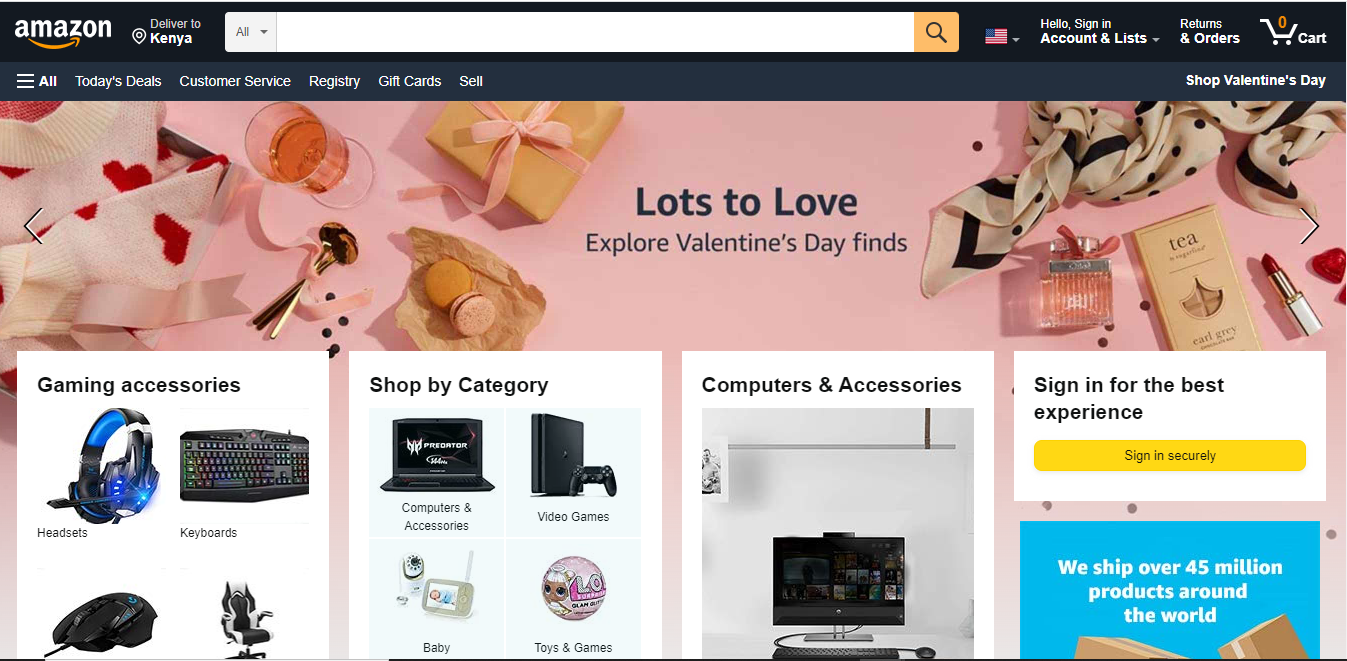 Claiming over 9% of the global retail sale shares by 2020, Amazon has cemented its status as the biggest e-commerce site.
By 2018, the company had over 100M Prime members, making it one of the most lucrative sites like Alibaba to sell both new and used products.
Pros
Easy for sellers to enroll in Amazon Marketplace
An extensive reach of over 300M customers
Cons
Fraudulent suppliers may steal listings
Some sellers offer sub-standard products
BUY OR SELL ON AMAZON
TradeKey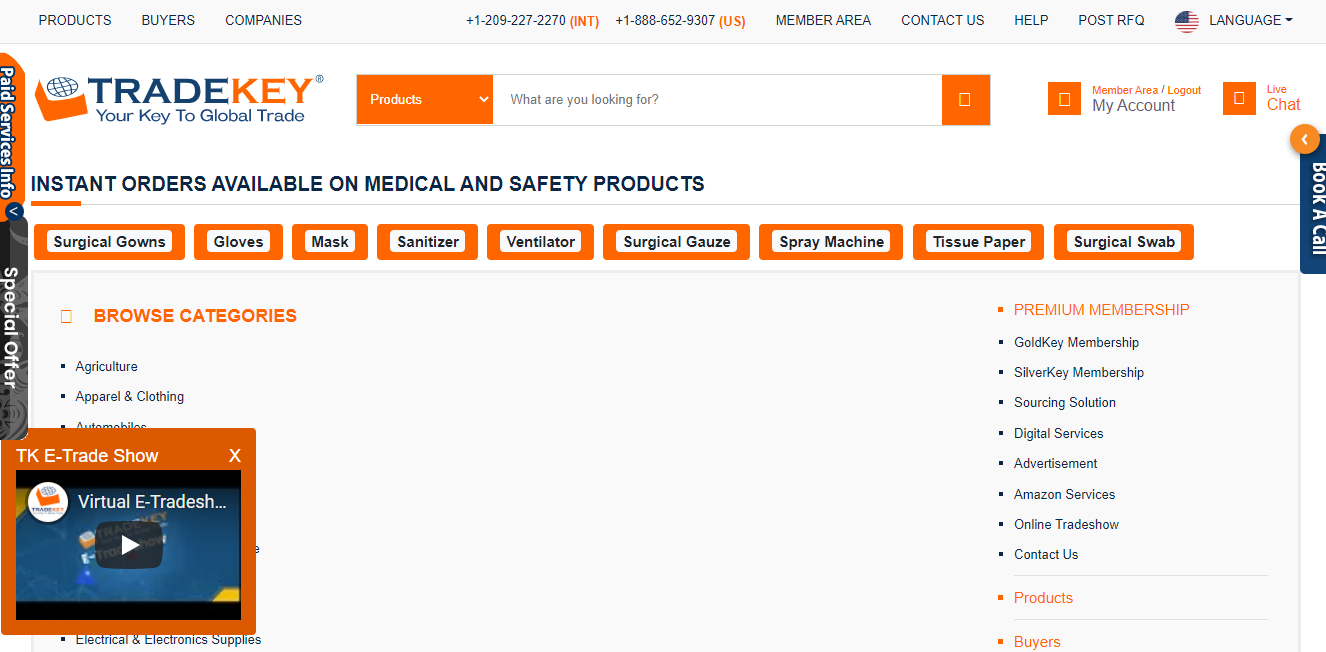 Whether wholesale or mass import or export, global trade is TradeKey's strong suit. TradeKey has been connecting suppliers and consumers, producers and importers in 240 countries for years.
It's the world's first B2B marketplace to achieve ISO 27001 and ISO 9001 certifications.
This site is also multi-lingual, allowing it to serve its many clients better.
Pros
Offers a broad international market
Quality and trained suppliers
Cons
Shipments may take a long time
Many annoying pop-ups if signed out
BUY OR SELL ON TRADEKEY
1688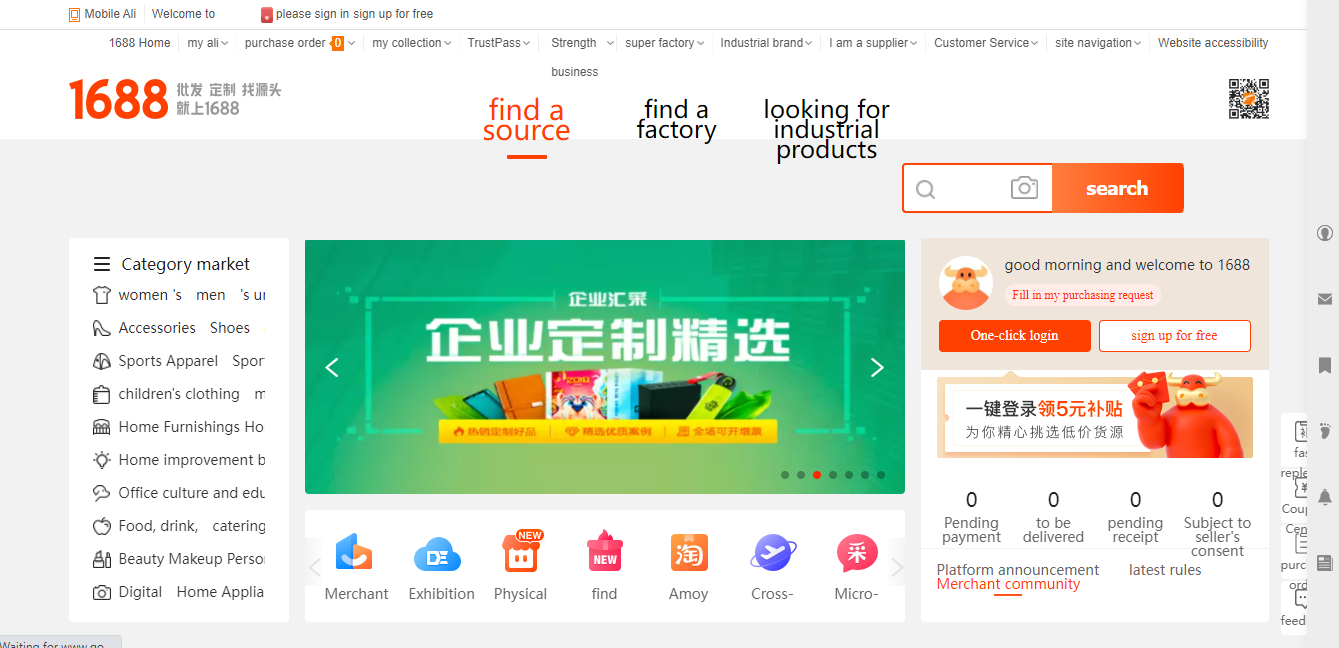 Owned by Alibaba, 1688 is another site for sourcing products in the beauty niche.
The distinction between Alibaba and 1688 is that the latter is mainly for Chinese products.
Alibaba, however, does extensive shipping right from its inception. While 1688.com primarily uses the Chinese language, Alibaba.com is available in English, French, Spanish, and more.
Pros
Deals secured by Alipay
No import documentation required
Low MOQ suitable for many shoppers
Cons
Minimal international shipments (you may need an agent)
Sellers aren't liable for breakage of fragile commodities in transit
BUY OR SELL ON 1688
DHgate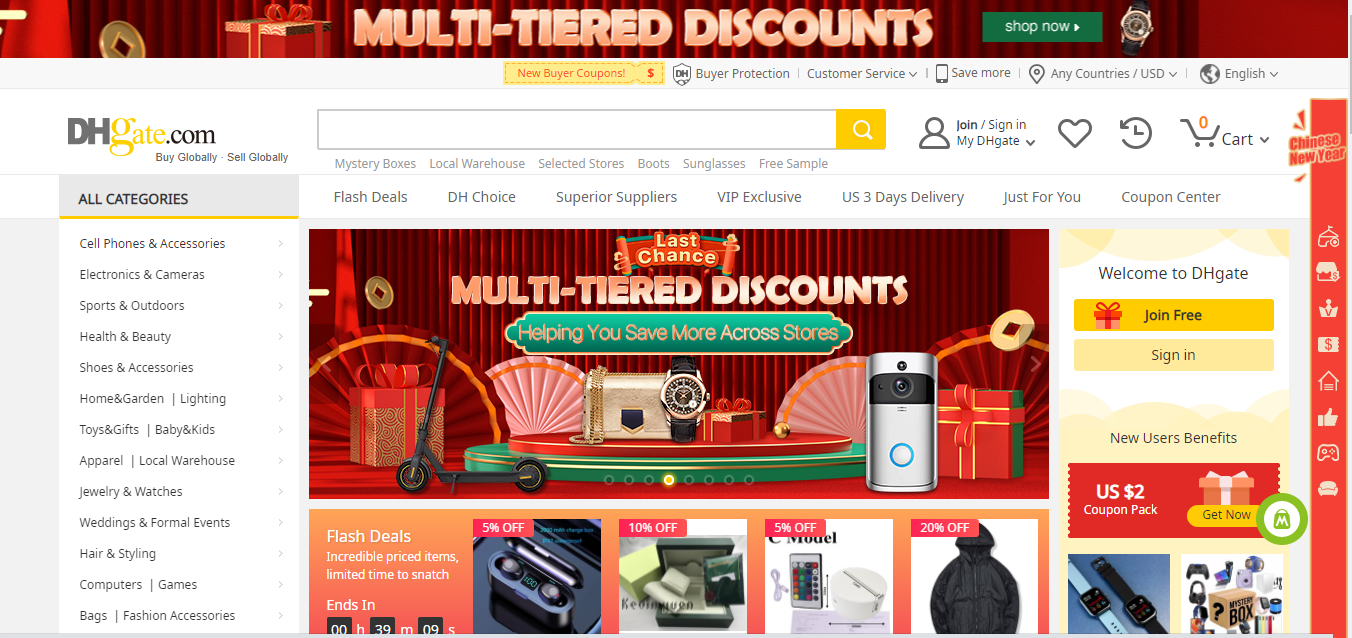 DHgate's customers know it's a top place to obtain amazing deals on many things. The prices are reasonable without compromising quality.
DHgate is also popular for its physical stores, also known as DTCs. These help buyers verify the condition of the product before making a purchase.
Pros
Dynamic vendors sell over 10M items
Free delivery is common
Cons
Delayed shipments
Quality control is challenging.
BUY OR SELL ON DHGATE
eBay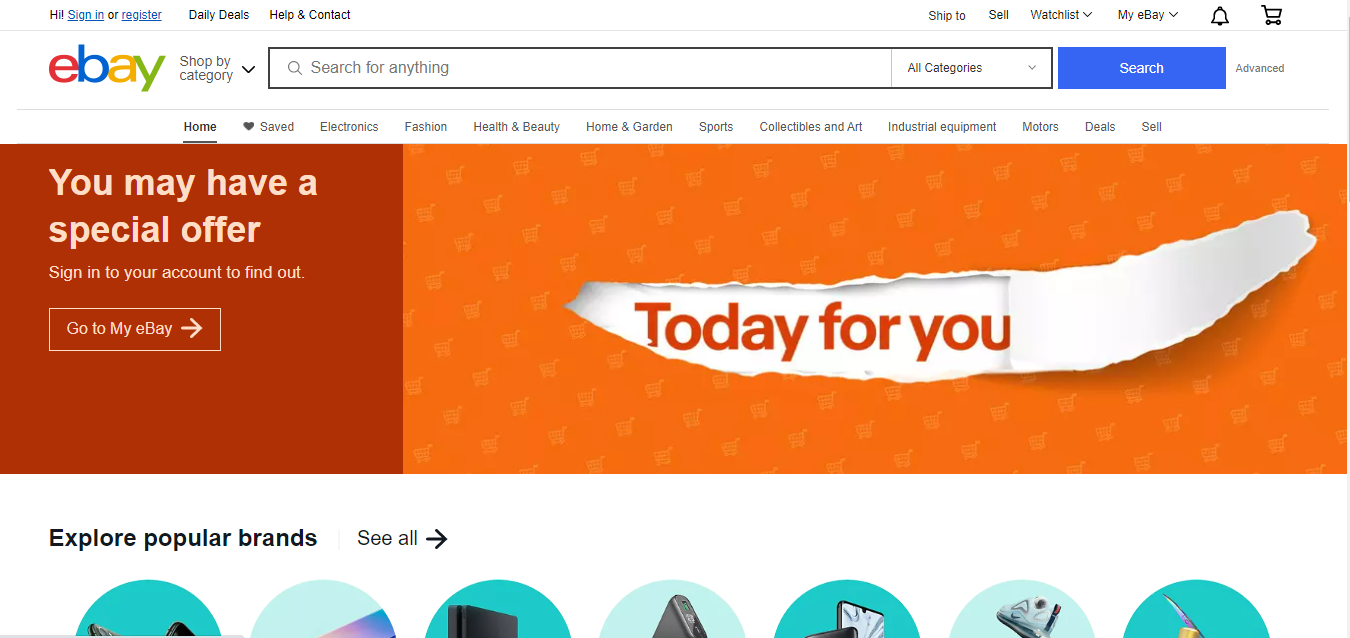 As an eBay consumer, you are reaping the benefits of a place where numbers matter. Having many options helps to find the perfect item for your needs.
On the other hand, selling on eBay provides a vast reach as the website has approximately 160 million active buyers. 
Pros
Many sellers allow PayPal payments
You can search for goods by distance, price, and auction
Cons
Vendors pay insertion and final value fees
Too many scammers on the platform
BUY OR SELL ON EBAY
Chinabrands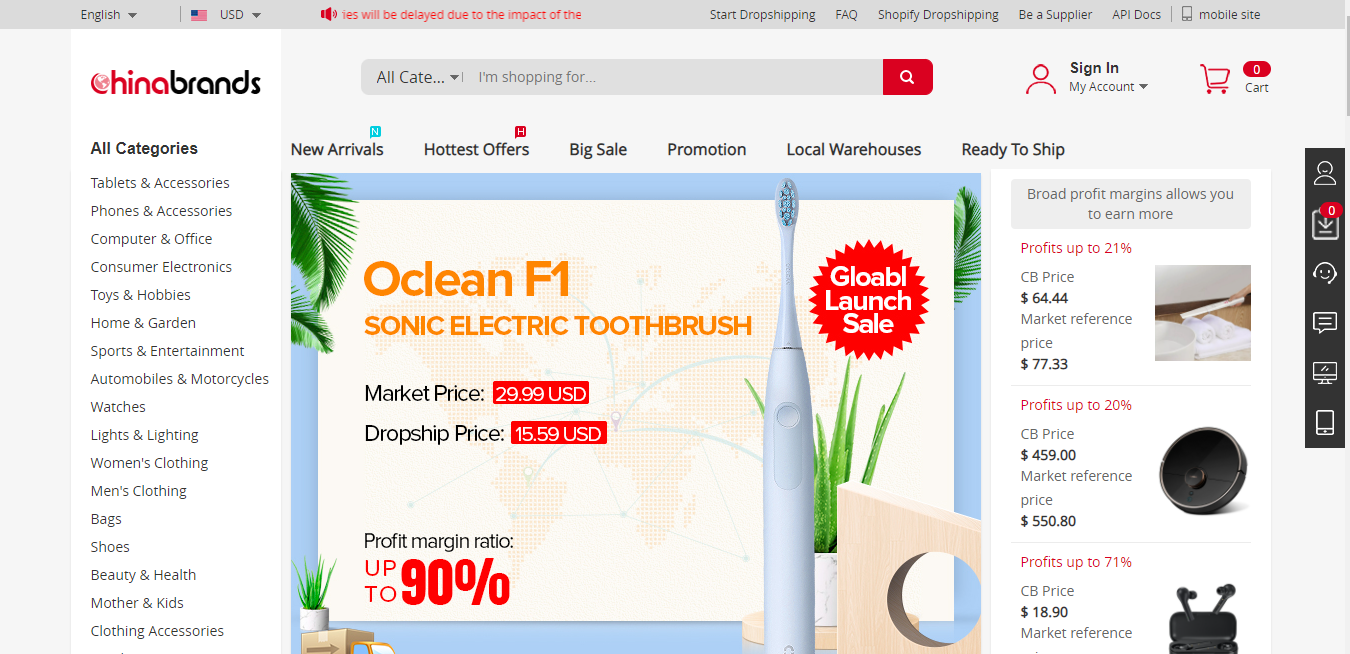 Chinabrands is a valuable platform for wholesale products and dropshipping.
This B2B site enables users to connect with a variety of high-quality suppliers from China, assisting small and medium enterprises in increasing sales.
The variety of thousands of products to choose from is also quite impressive.
Pros
No registration fee necessary to dropship
Numerous product categories
Supports many languages
Excellent quality control
Cons
Lengthy processing durations
Poor customer reviews
Slow shipments, sometimes with failed orders
BUY OR SELL ON CHINABRANDS
TradeIndia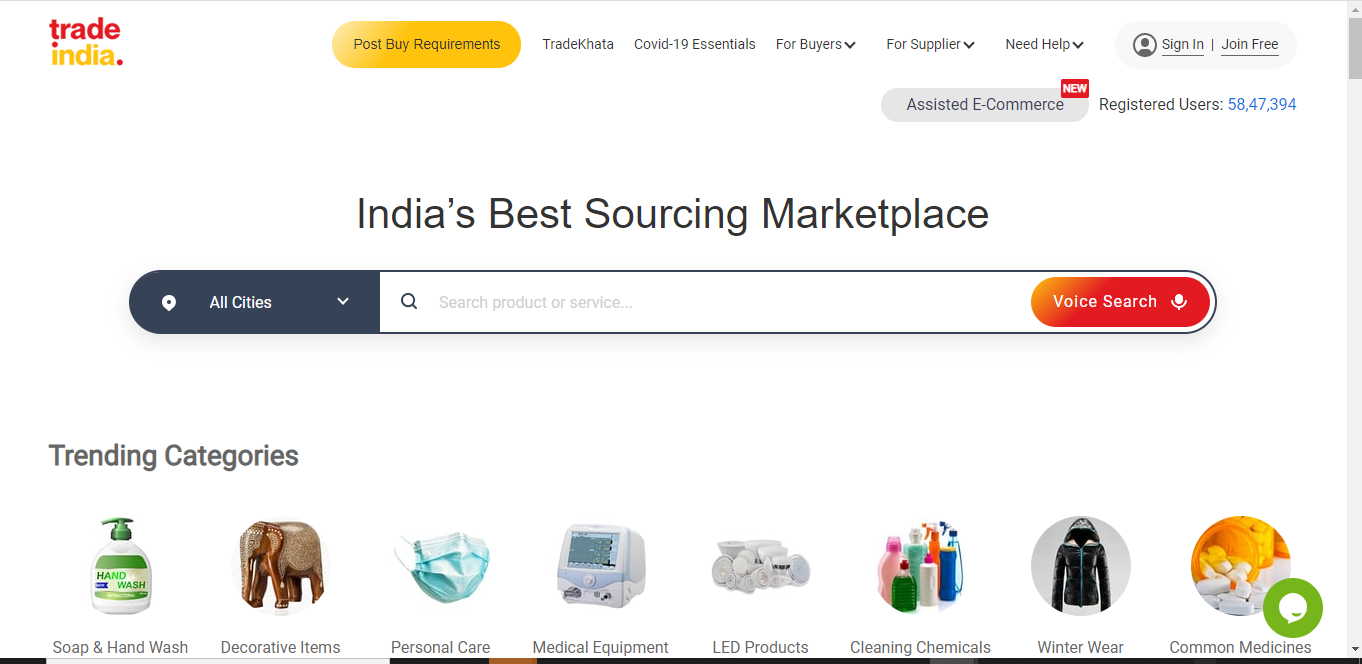 TradeIndia is among India's most prominent internet directory, trade promotion, and events suppliers.
It's a B2B marketplace that helps global importers and exporters and has an ISO 9001:2000 certification.
Unlike the sites like Alibaba I've reviewed so far, TradeIndia works like a search engine, boasting 180 million monthly page views.
This company gives clients many possibilities for listing services.
Pros
Extensive customer reach
Fantastic customer support
Ample selection for textile/clothing niches
Cons
Not so budget-friendly
The site's design is a bit bland
BUY OR SELL ON TRADEINDIA
Global Sources
Global Sources promotes international trade through trade events, periodicals, and online sources.
Globally, the platform has over 10M users, providing a broad market.
Hardware, household products, vehicle components, consumer electronics, fashion accessories, and footwear are among the many categories they cover.
The platform is free for buyers looking for quality goods from authenticated suppliers.
Pros
Relatively budget pricing
Reputable manufacturers and suppliers
Various shipping options based on budget
Cons
No product control
High minimum order quantity
BUY OR SELL ON GLOBAL SOURCES
Doba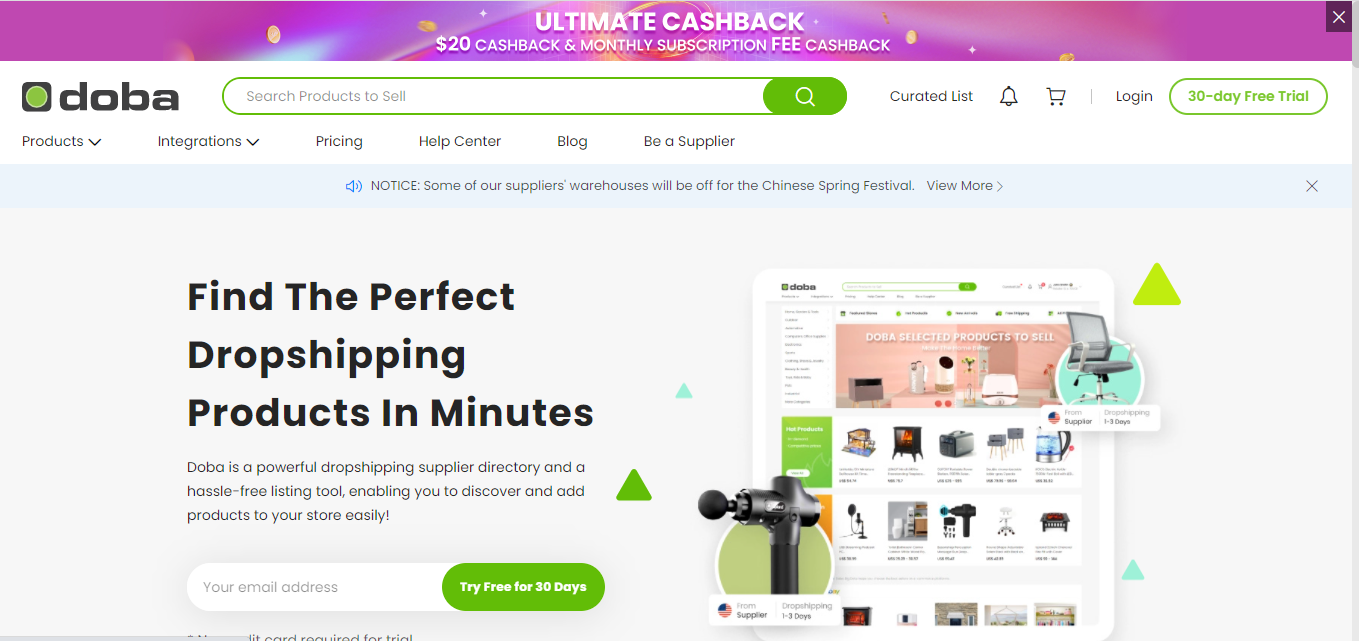 Like many dropshipping platforms, Doba enables you to procure products individually rather than in bulk.
This makes it one of the best sites like Alibaba for those with a limited budget.
Doba alerts the supplier then only ships the goods ordered when a customer visits a website and purchases.
Pros
Easily customizable inventory with product organization memory
Ability to export data, reducing listing uploading time
Educational resources for sellers on how to develop, export, and more
Cons
Expensive membership
Lengthy return procedures sometimes with exorbitant restocking fees
Substandard customer service
BUY OR SELL ON  DOBA
Target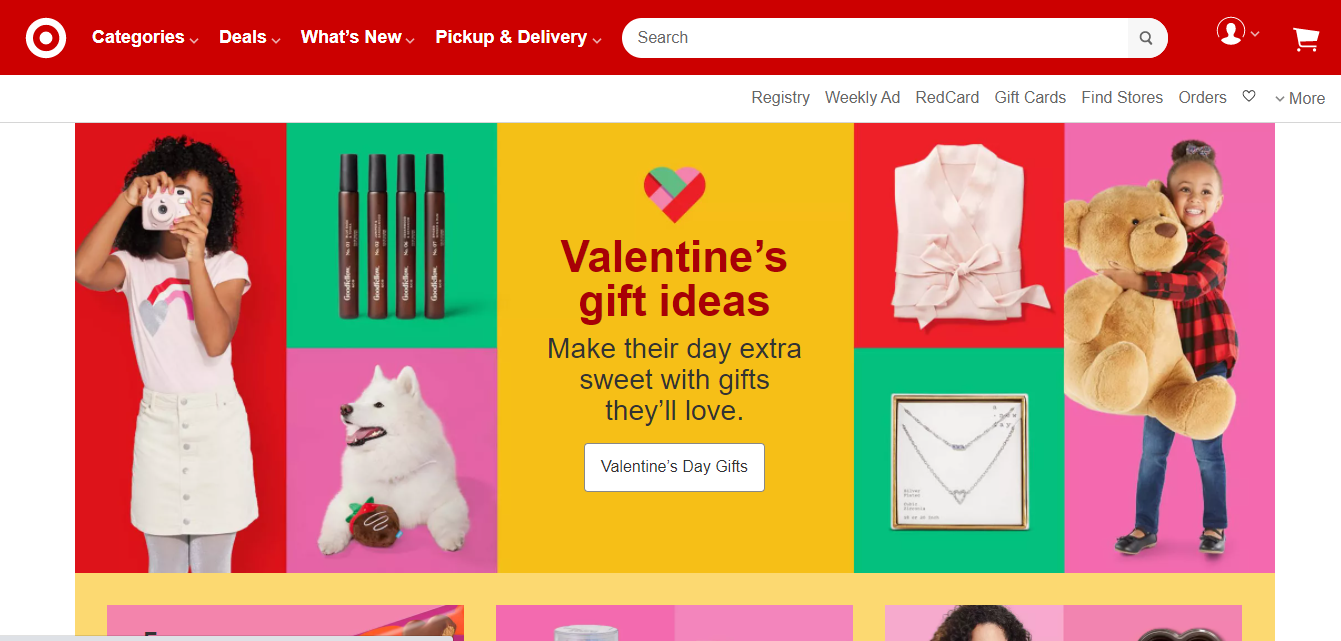 Target is a product retailer with more than 50 locations and over 10M customers and vendors across the United States. It offers diverse product categories that appeal to people of all ages.
Navigating Target and finding an associate to assist you when shopping is straightforward.
Their physical locations undergo meticulous cleaning and are ready to attend to customer needs.
Pros
Stocks all kinds of products
Quality products from top brands
Budget-friendly pricing
Extensive client reach
Cons
Horrible employee healthcare coverage
Tricky scheduling for employees to work around
BUY OR SELL ON TARGET
Walmart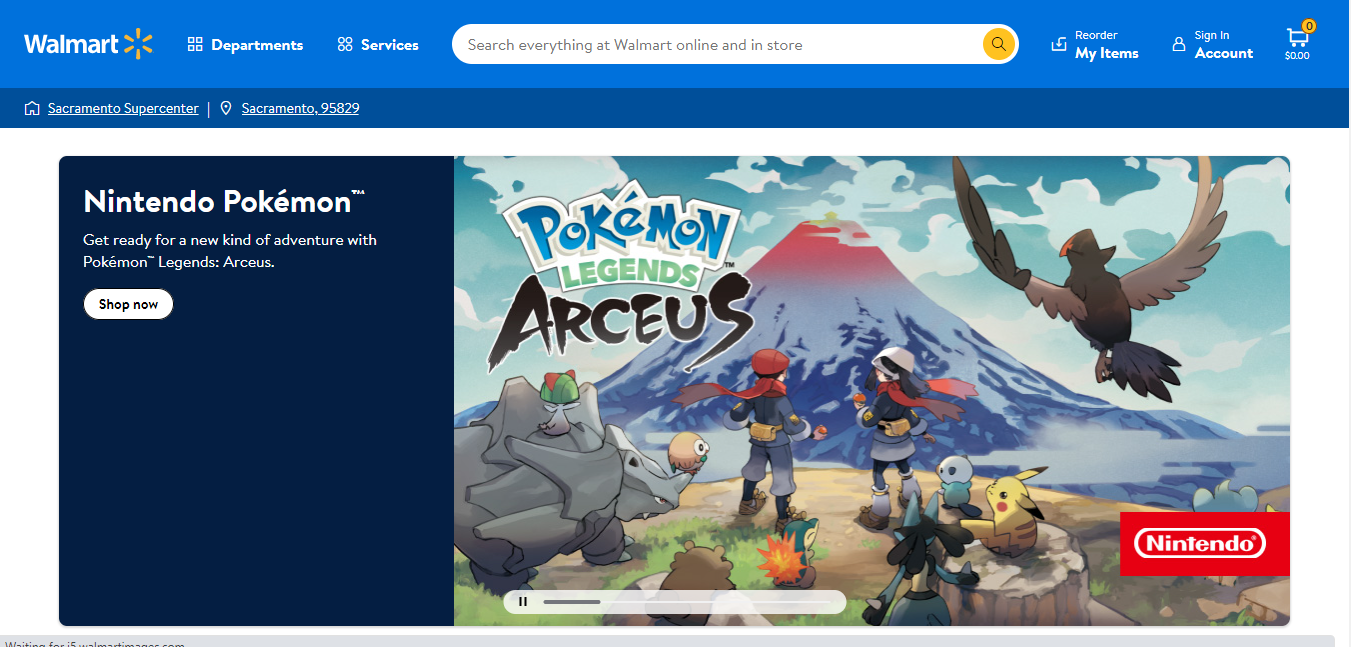 Walmart is making significant waves in the e-commerce industry while also having a considerable impact on the lives of many.
For over five years, the brand has provided the most private employee opportunities in the U.S.
It has over 2.2M workers, of which over 1M are in the U.S.
Pros
Operates in many countries
Affordable pricing
Many product options
Provides millions of employment opportunities
Cons
Low employee salaries
No health coverage for workers
Micromanagement
BUY OR SELL ON WALMART
Made-in-China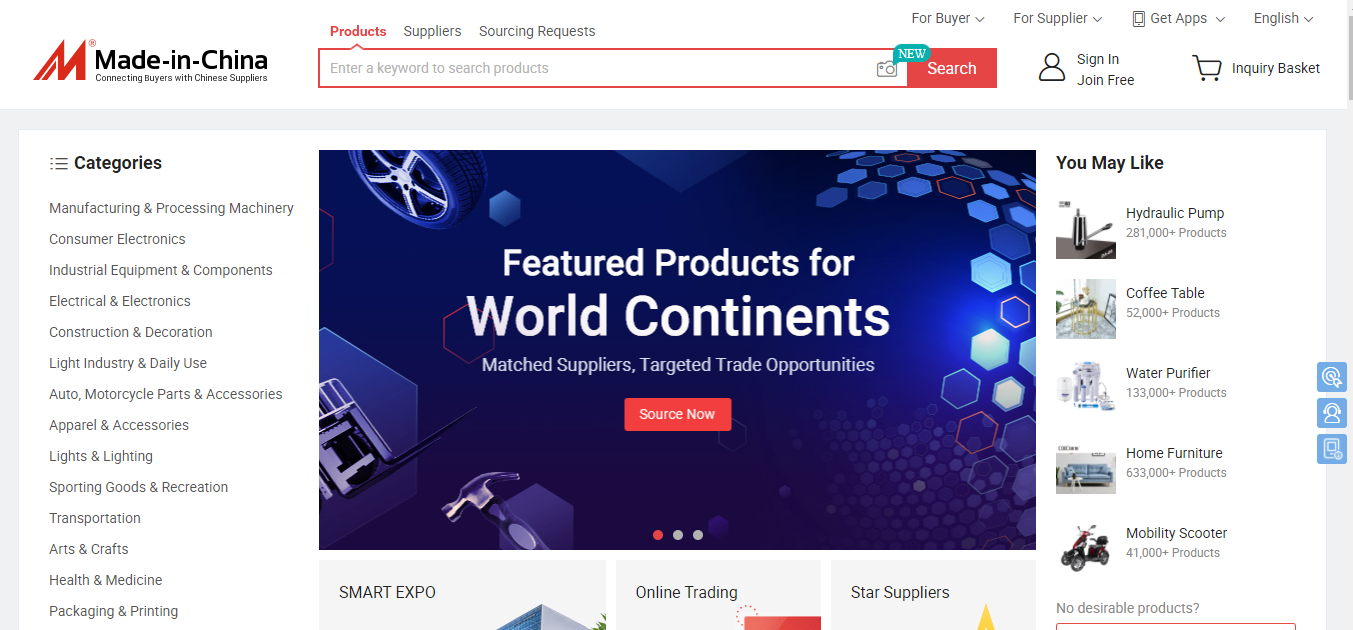 Made-in-China only sells things from Asia. You can also communicate with individual producers.
In comparison to other B2B platforms, the MOQ demands are fair. Signing up to be a seller is super simple.
Unfortunately, this makes things easier for some dishonest sellers and difficult customers.
There are many products included. However, the emphasis is on heavy industrial and construction supplies, unlike Alibaba, which has more consumer and light industrial products.
Pros
Easy to sign up
Relatively more affordable than Alibaba
Reasonable minimum orders
Cons
Poor after-sale service
Some products are poor-quality
Lack of due diligence during seller registration
BUY OR SELL ON MADE-IN-CHINA
Taobao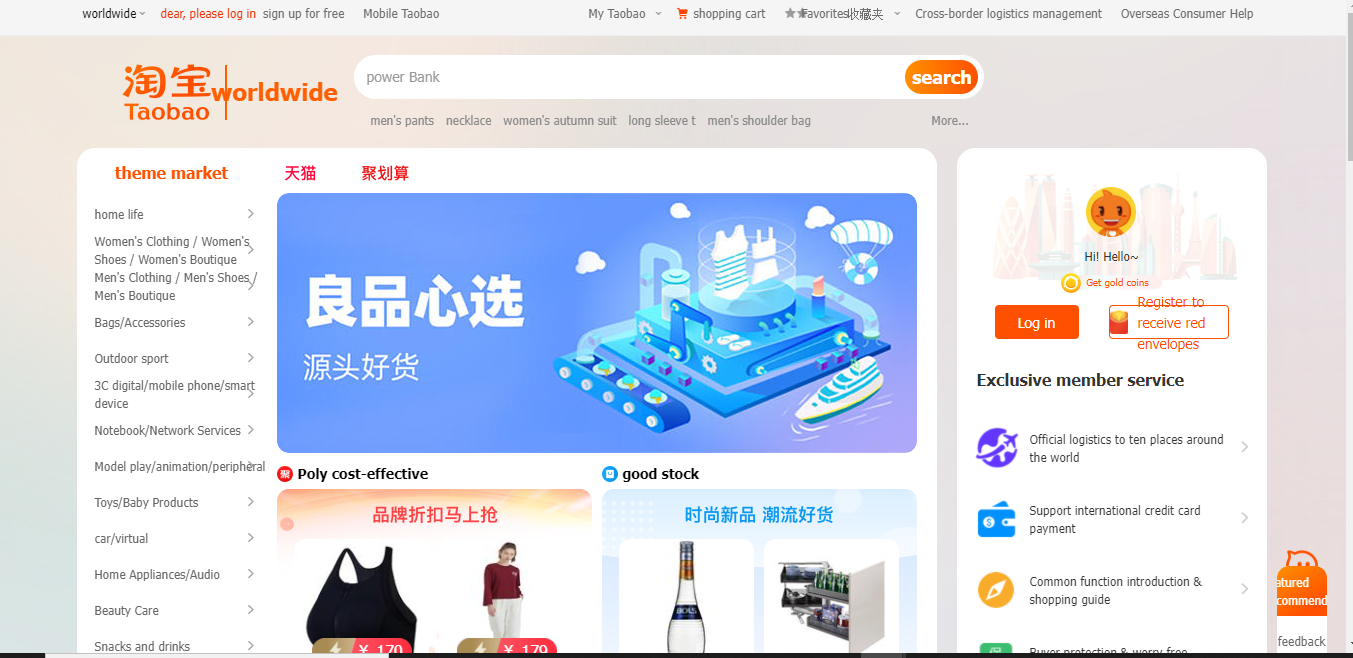 Taobao.com is a Chinese e-commerce platform that's a part of the Alibaba group. It has millions of vendors who provide things at highly competitive and inexpensive prices.
You must choose a shipping agency to act as a go-between for you and the vendor. This is because trans-international shipment to the United States or other countries is not available for Taobao goods.
Pros
Affordable pricing
Many suppliers and products are available
Cons
Limited currency options accepted
Some untrustworthy sellers
BUY OR SELL ON TAOBAO
JD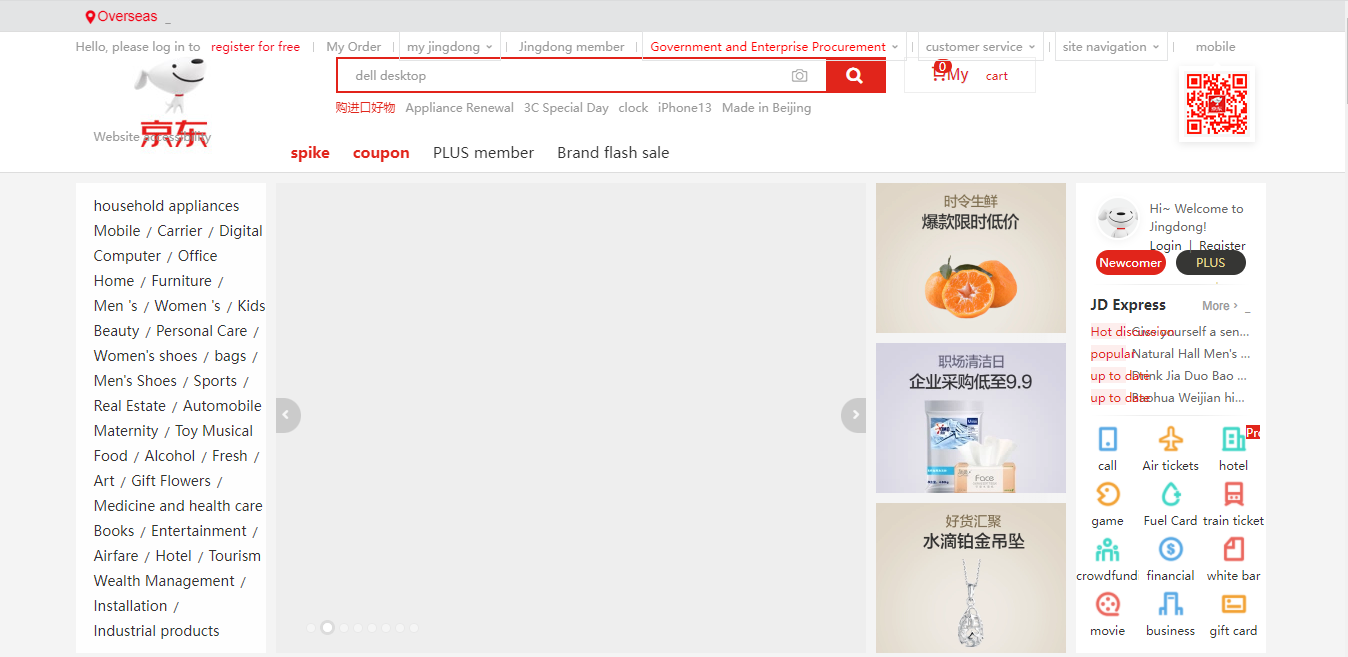 JD.com has something different from opponent Alibaba in that it possesses a larger inventory. JD also has its own distribution system, making it easier to provide fast delivery alternatives.
This is similar to Amazon's approach to creating a one-stop e-commerce store that provides users with same-day and free shipping benefits.
Pros
Extensive Chinese market with a high growth potential
Timely deliveries with occasional free shipping
Strategic partnerships like with Tencent that attract more customers
Cons
Primary focus on the Chinese market
Only allows Chinese sellers
BUY OR SELL ON JD
HKTDC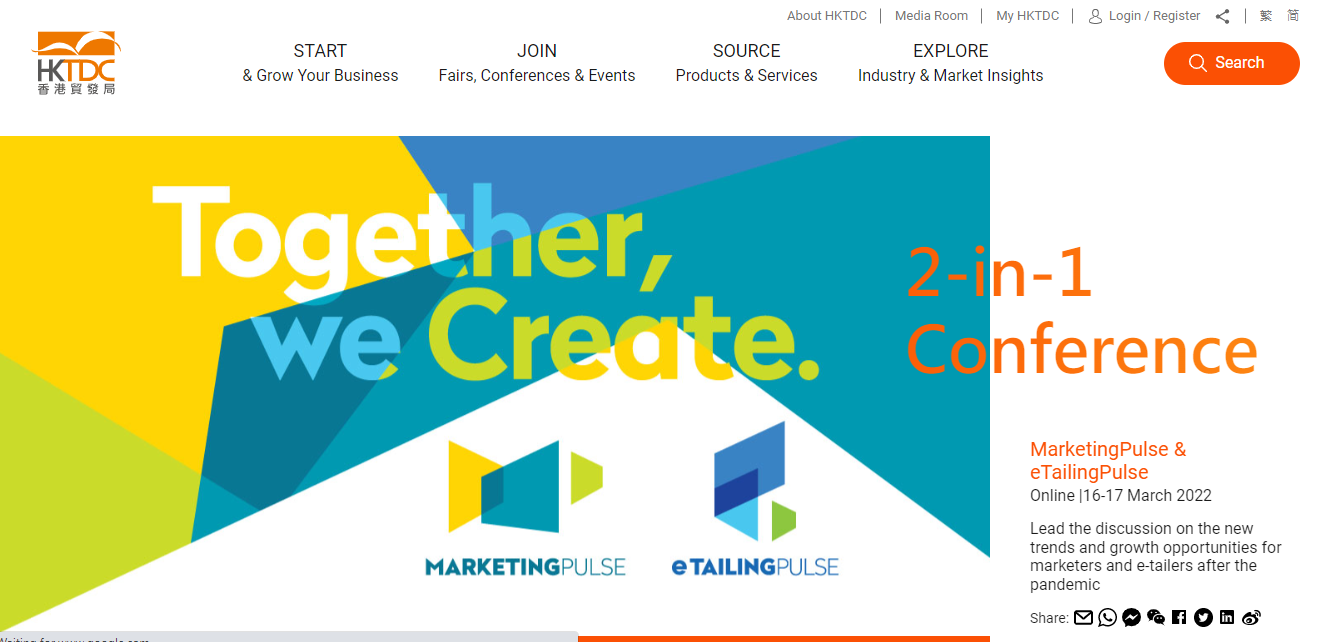 HKTDC is an old soul in the Hong Kong trade industry with over half a century of experience. This company has around 50 offices worldwide, including 13 in China.
The firm has an immense industry command, overseeing various international trade shows over the years. HKTDC aims to help SMEs explore global markets.
This Chinese website also keeps its users informed via research reports, trade journals, and digital news sources.
Pros
Favorable taxes to ensure reasonable profit margins
An easily-usable financial center
Superb service provision
Cons
No buyer protection
Wholesale MOQ is at times high
BUY OR SELL ON HKTDC
Thomas Net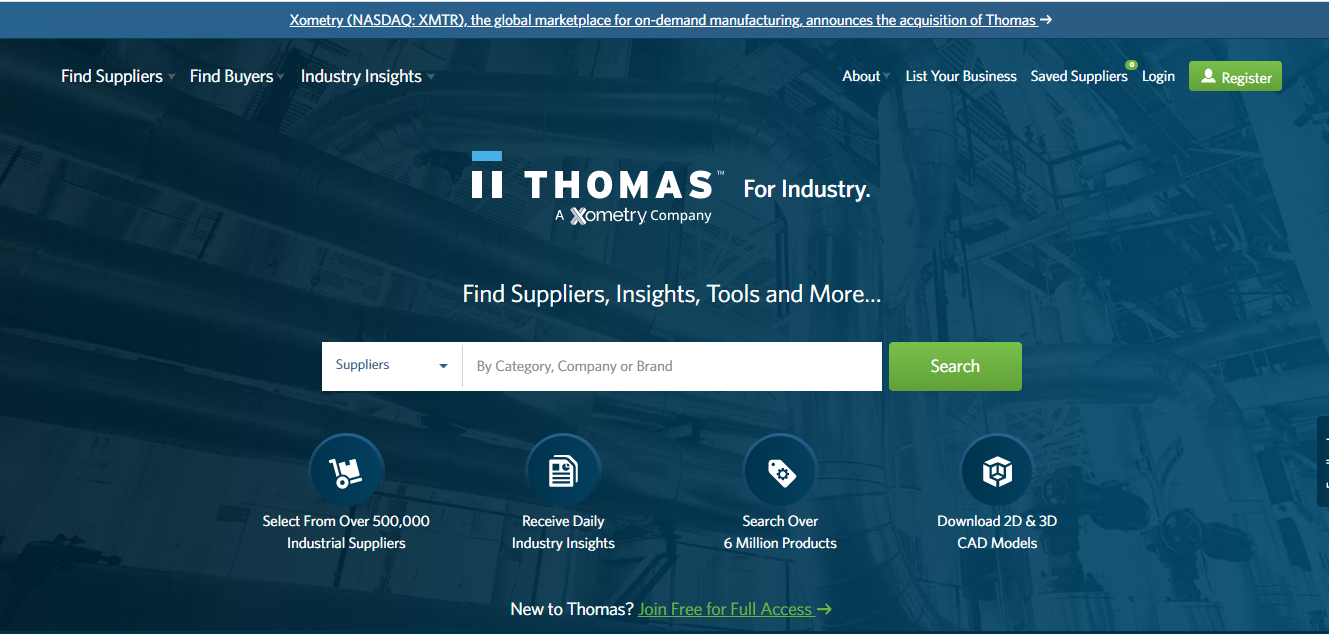 Thomas Net is one of the earliest B2B marketplaces still in business, with over 120 years of experience as a global source of products. They focus on helping B2B enterprises to flourish and access worldwide buyers.
Thanks to their friendly interface, products, suppliers, data, and digital technologies, you can design a more robust marketing strategy.
Their specialization in the industrial business makes them a valuable B2B China source for manufacturing suppliers seeking a niche-geared platform.
Pros
Over 500K suppliers to pick from
Stocks all kinds of industrial supplies
Extensive customer reach
Easy supplier-client communications
Cons
Expensive to list products
Need to lower prices to beat competitors
Shallow analytics that requires payment
BUY OR SELL ON THOMAS NET
EC21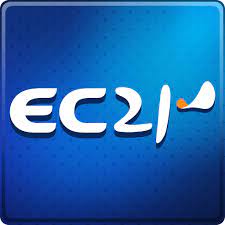 While not anywhere as popular as Alibaba, EC21 is a famous B2B network that connects customers and suppliers from across the globe, including China, the U.S., Korea, and more.
Suppliers and manufacturers can advertise a wide range of goods and sell leads on this website.
Buyers and importers may quickly search for and contact suppliers using B2B classifications and keywords. Buyers can also publish their purchasing leads to receive quotes or offers from suppliers.
Pros
Millions of products offered
Many monthly visitors provide a ready market
Con
Not the best for current games and toys
BUY OR SELL ON EC21
LightInTheBox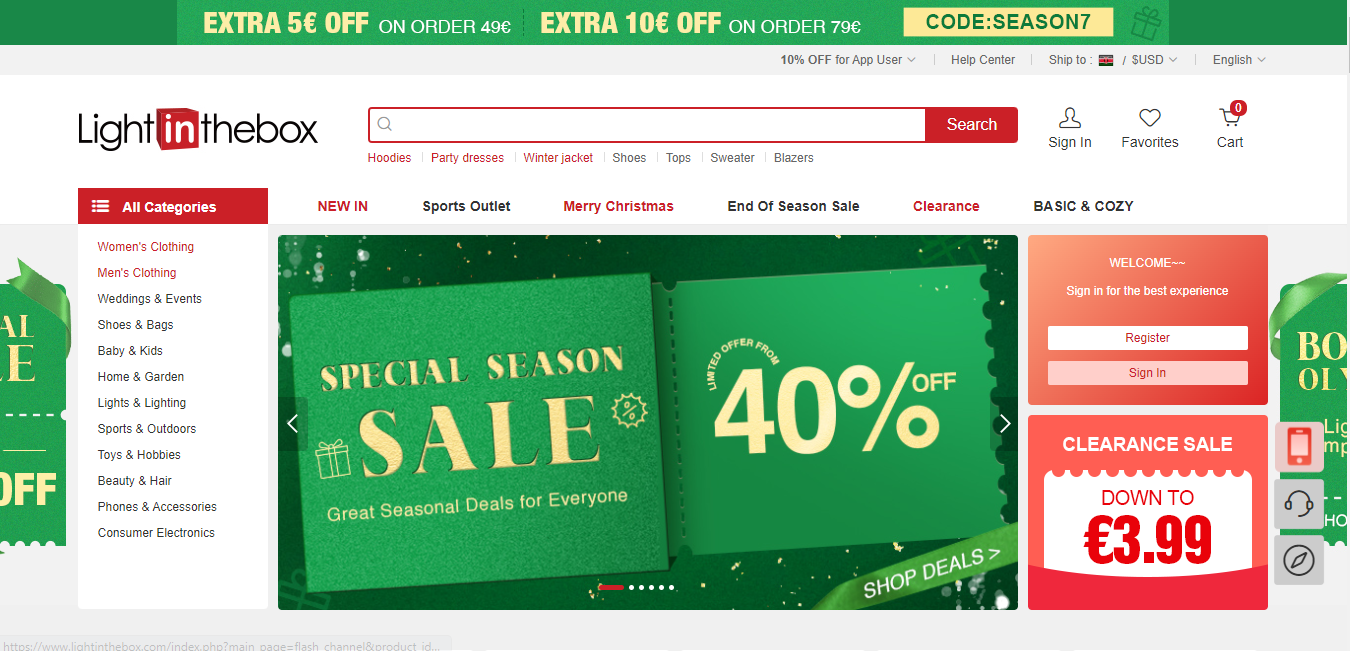 LightinTheBox Holding Co. is a Chinese online retailer. They sell everything from apparel and shoes to home furnishings and gardening items, and we covered more in our list of wholesale items to sell from home.
Despite the extended shipping times, most consumers are happy with their purchases due to affordability.
Pros
Budget-friendly prices
Many product categories
Available in over 20 countries
Some items ship free
10% off when buying with the app
Cons
Occasional late shipments
Some products are substandard
Occasional delivery of wrong products
BUY OR SELL ON LIGHTINTHEBOX
Gearbest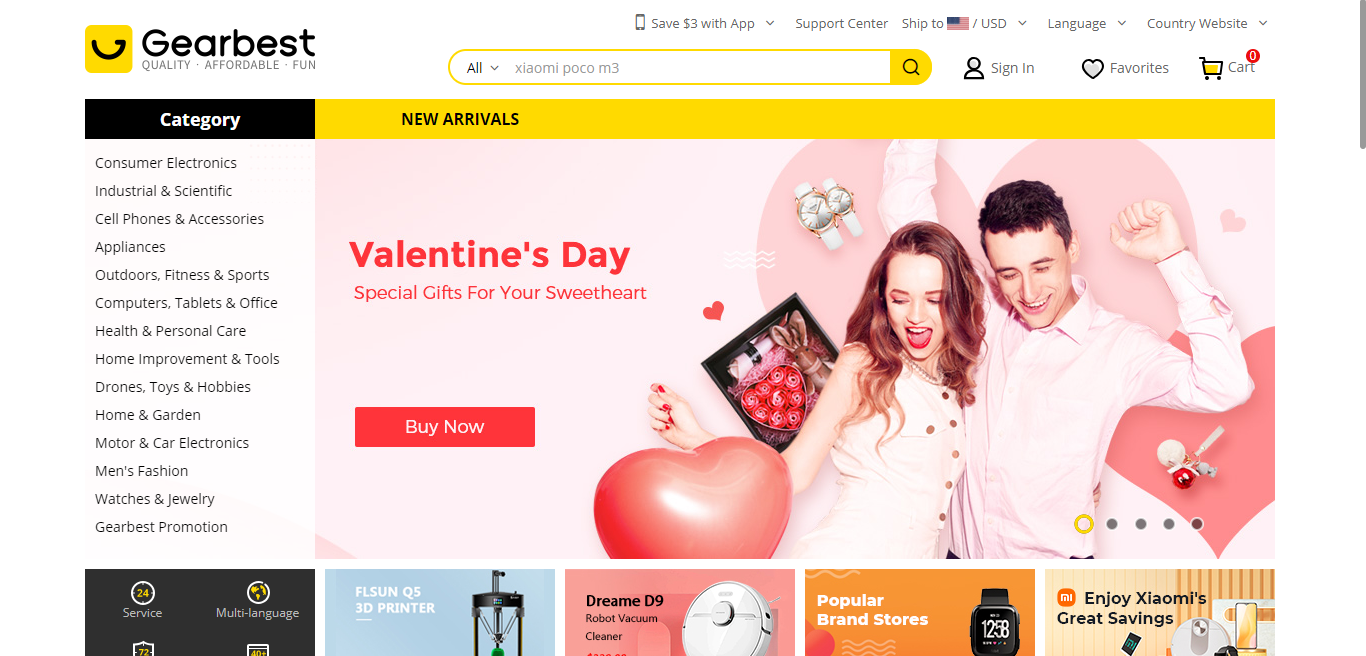 Gearbest is a Shenzhen-based Chinese e-tailer that mainly offers electronics. However, you can also buy clothes, toys, sports gear, and tools.
Their products are budget-friendly. You can even land a 20-50% discount.
Since it's a standard e-shop, buying is straightforward. There's also no lengthy checkout process.
Pros
Affordable pricing with great discounts
Superb selection of electronics and other items
Immense quality control
Cons
Not an excellent place to shop for non-electronics
Shipment delays
Relatively high shipment costs
BUY OR SELL ON GEARBEST
SHEIN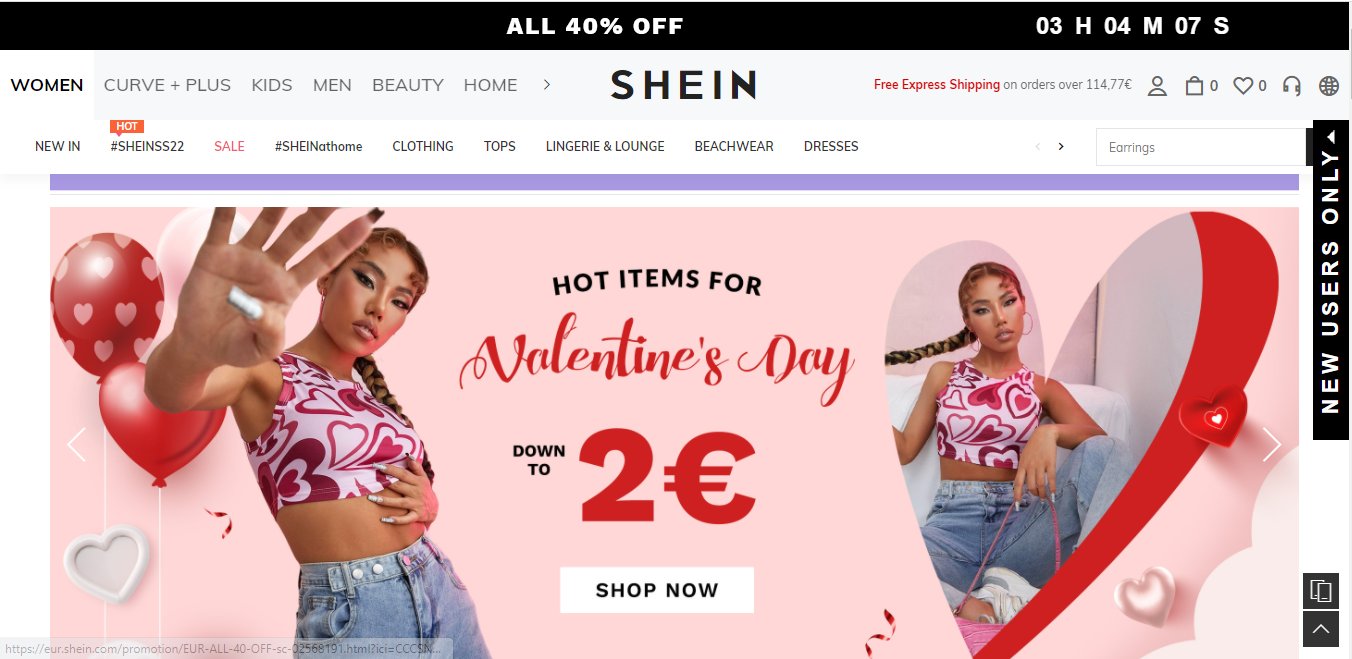 Shein is amongst China's most prominent fashion stores receiving massive international attention.
It centers on women's clothing, including casual and athletic wear and extras like makeup and household supplies. Shein delivers to 220 countries and also sells kids' and men's apparel (and we've put together a review of whether Shein is legit).
Some customers complain about inconsistent product quality and delivery times. Plus, it doesn't disclose its items' production process.
Pros
Budget pricing
A vast clothing selection
Easily usable website and app design
Various payment options including PayPal
Free shipping above 29 Euros
Cons
Delivery times are lengthy sometimes
Sometimes users may get low-quality or wrong-sized clothing
Buyer protection is sometimes lacking
BUY OR SELL ON SHEIN
IndiaMART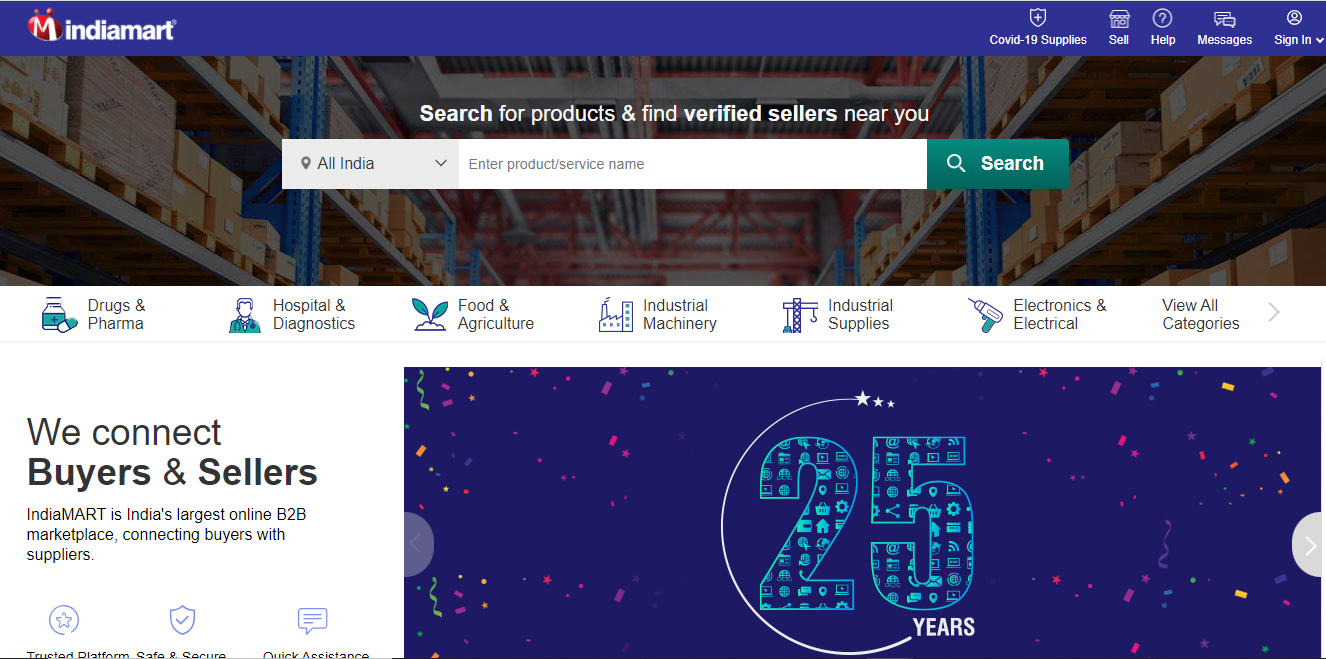 IndiaMART has continued to proliferate since its inception in 1996. It has a booming business with 5 million suppliers, 50M product listings, and 2M daily visitors.
IndiaMART is essentially the Indian version of Alibaba when it comes to its structure and services. Suppliers develop websites, display items, and connect buyers online.
IndiaMART, like Alibaba, targets global markets.
However, suppliers' dependability and product legitimacy on this site may be less than other prominent B2B platforms.
If you're wondering what to sell on Amazon, many of the products on this site don't meet Amazon's quality criteria.
Pros
Various payment options
Unlimited free postings
Numerous products offered
Cons
Small international market share
The customer help could be better
BUY OR SELL ON  INDIAMART
ECVV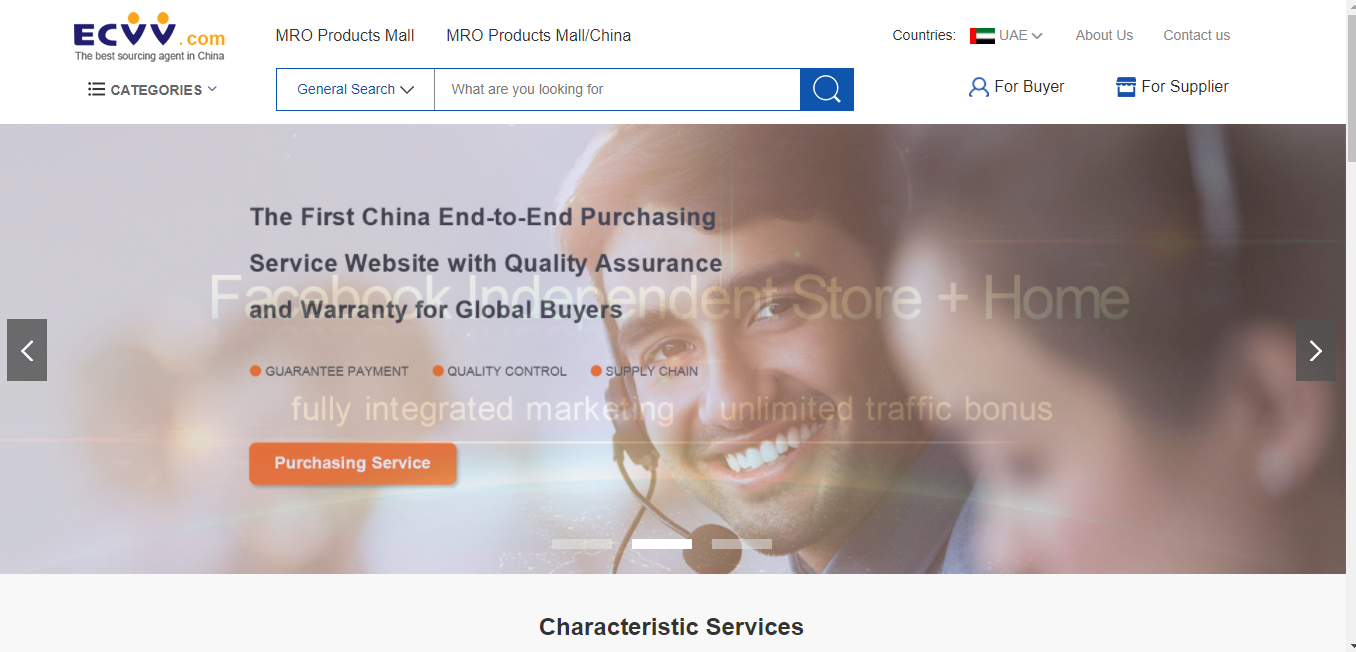 ECVV connects merchants and wholesalers directly with Chinese producers. It also offers shipping and border control services.
The company verifies all suppliers to ensure they are legitimate and their information is accurate. So the possibility of fraud is quite low.
Besides their excellent customer service in English and Chinese, the site has millions of users across 220 countries. So whether buying or selling, you'll have a smooth time using ECVV.
Pros
Quality controlled goods at budget prices
Many discounts and giveaways
Low-cost shipping
Cons
Little connection with suppliers
Takes two months to pay affiliates
BUY OR SELL ON ECVV
ECPlaza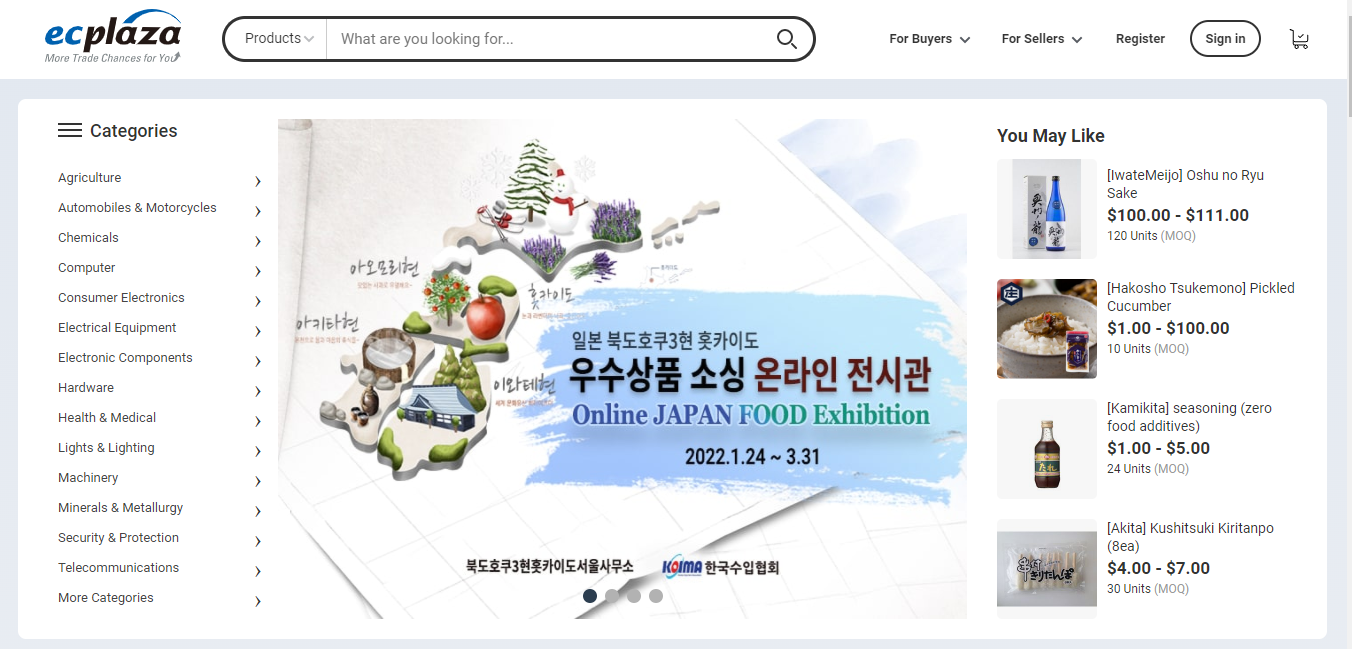 With over a million members, ECplaza is one of the few B2B sites you can use to grow your B2B business.
This website started in 1996 and has the sole objective of facilitating trade and assisting B2B firms in growing and extending their enterprises.
Regardless, it also provides numerous services to make B2B trade more uncomplicated and more efficient.
Pros
Accepts multiple payment methods, including PayPal
More affordable paid membership than Alibaba
Site available in various languages
Con
A relatively small number of registered members
BUY OR SELL ON ECPLAZA
eWorldTrade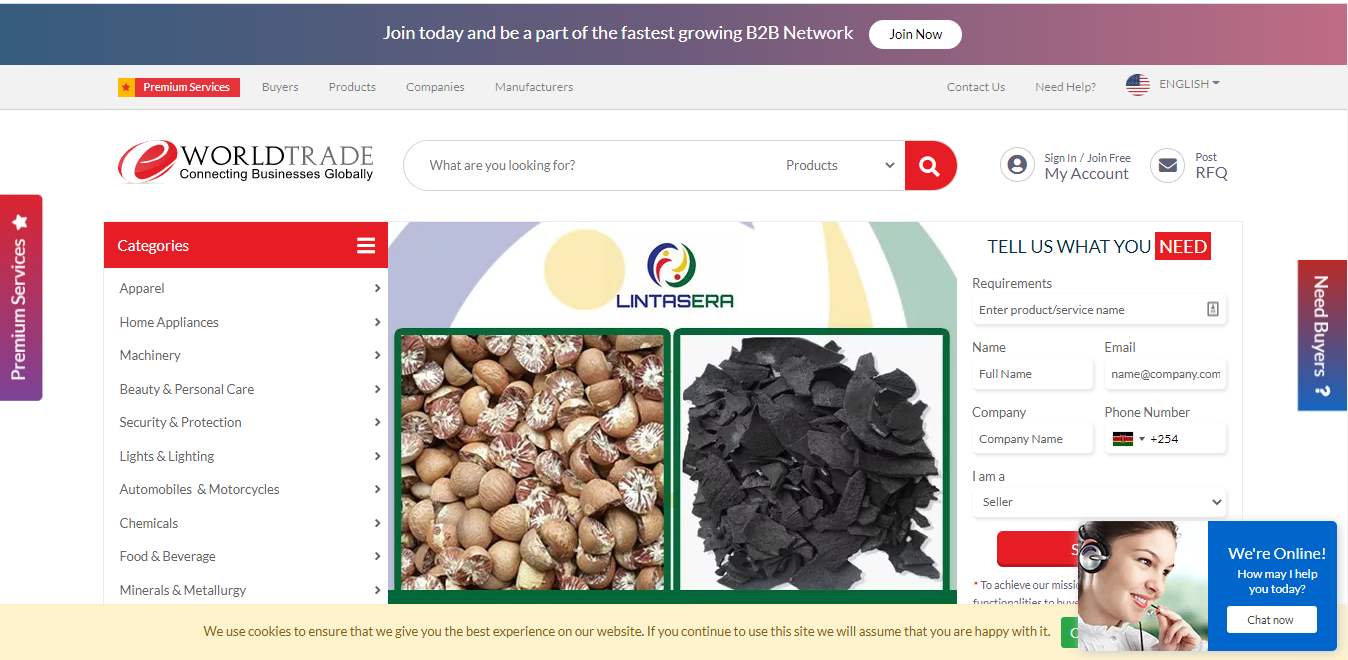 While many IT businesses focus on software, others focus on hardware and gadgets. eWorldTrade is among the top service trade platforms available to connect buyers with manufacturers, suppliers, and wholesalers worldwide.
Also, eWorldTrade is one of the few sites like Alibaba that favors tech startups by tending to their packaging and printing needs, ensuring secure shipping.
eWorldTrade's commercial services include everything from advice, shipping, and design, promotion, licensing, and quality management.
Pros
Quality control ensures superb supplies
Various product categories to sell in or buy from
Con
BUY OR SELL ON EWORLDTRADE
Sites Like Alibaba: Conclusion
Whichever selections you prefer, there's always something unique you'll get out of sites like Alibaba.
If you want to sell on these sites, remember that high exposure doesn't translate to quick sales, though it improves your chances.
So, keep on advertising your business where possible.
Also, consider whether a niche-specific site with moderate exposure is better than one with a vast catalog and many visitors. It may be that most of that traffic doesn't go to your category.
As for shoppers, always check reviews and seller reputations before purchasing, regardless of which site you like.
Want to learn step-by-step how I built my Niche Site Empire up to a full-time income?
Yes! I Love to Learn
Learn How I Built My Niche Site Empire to a Full-time Income
How to Pick the Right Keywords at the START, and avoid the losers
How to Scale and Outsource 90% of the Work, Allowing Your Empire to GROW Without You
How to Build a Site That Gets REAL TRAFFIC FROM GOOGLE (every. single. day.)
Subscribe to the Niche Pursuits Newsletter delivered with value 3X per week