Rarible vs OpenSea: Which One Is The Right Platform for You?
When you buy something through one of the links on our site, we may earn an affiliate commission.
Before we get into Rarible vs OpenSea, let's define what they are.
Both are Ethereum-based platforms. Both enable the creation, sale, and purchase of proprietorship rights to digital works of art via non-fungible tokens (NFTs).
Just like cryptocurrencies, NFTs are bought and sold on specialized platforms, and Rarible and OpenSea are the best-known NFT marketplaces.
They both have pros and cons, and in this article, we will compare the two for you to choose which suits your needs best.
What are NFTs?
NFTs are non-fungible tokens. "Non-fungible" means that it's unique and irreplaceable.
For example, a $10 bill is fungible — trade one for another $10 bill or two fives, and you'll still land up with $10.
A one-of-a-kind blockchain-based work of digital art is non-fungible. You can't trade it for a different artwork; it has to be the original NFT art or nothing.
(Nifty Gateway, another marketplace, calls digital collectibles "Nifties," which is a play on the term NFT).
Here are more details on NFTs:
You build NFTs on blockchains. A blockchain is a digitally distributed, decentralized, public ledger that exists across a network.
NFTs stored on the blockchain have identification codes and metadata (data about data), making them as unique as DNA. The blockchain, which manages the NFT, adds the data.
It is minting NFTs through smart contracts that allocate provable ownership and manage the transferability of the NFTs (movement of the NFT from one person, place or use to another).
Digital assets used to be incredibly easy to steal, thereby cheating artists out of royalties. Minting NFTs has changed everything for the better, and collectors can be sure they aren't investing in fakes or forgeries.
Regulating the supply of digital content pushes up its price. There's only ever one owner of one piece of content; even if others can see it, only one person can own the NFT.
The value or desirability of any work of art or NFT is entirely subjective; it is whatever the buyer is willing to pay.
NFTs' dramatic rise in popularity can partly be attributed to the increase in the number of marketplaces, making it easier and cheaper to mint, buy and sell unique assets online.
NFTs have clearly become one of the most important sub-sectors of the crypto space.
What are NFT Marketplaces?
NFT marketplaces are platforms like Amazon or eBay. You buy and sell goods on Amazon and eBay. You also store, display, trade, and sometimes mint NFTs on NFT marketplaces.
If you want to access and use NFT marketplaces to buy, list, or mint an NFT, you must do the following:
Select a crypto wallet – you'll need a blockchain or NFT compatible wallet.
Pre-fund your wallet – you'll need to fund your wallet with cryptos supported by the marketplace.
Set up a user account – once you have chosen your marketplace, you'll need to open an account.
If you're an artist or just an NFT creator and have been looking for a new blockchain company, you've probably come across both Rarible and OpenSea.
Both companies offer NFT platforms that allow you to trade your in-game assets in crypto. However, they are different in terms of their features, the types of assets they support, and their business models.
What is Rarible?
Rarible DAO (Decentralized Autonomous Organization) enables the creation, sale, and acquisition of creators' rights via NFTs.
Rarible.com was launched in early 2020 in Moscow by Alexei Falin and his co-founder, Alexander Salnikov. In 2020, the New York-based venture capital firm CoinFund gave Rarible its first round of funding. CoinFund predicted the massive growth of NFTs.
To date, its investors have also been Coinbase, ParaFi Capital, and 1kx.
Notable Rarible Features
Established the Rarible Protocol – it's a public, DAO-governed open-source tool for developers and businesses to build their NFT projects and set up customized NFT storefronts.
Rarible integrated Flow for users to trade Flow-based NFTs with extremely low gas fees. Flow is a blockchain designed for optimal gaming and NFT experiences.
Integrated with the Rarible Protocol, it allows the use of fully open-source infrastructure to build NFT projects with Flow's refined developer ergonomics.
Rarible lets users set up to 30% for creator or artist royalties (the best in the industry), dividing profits with them each time there's another sale on their NFTs.
Lazy minting feature.
Rarible only allows you to use ether (ETH) to buy and sell.
Rarible lets you transact with your credit card.
DAO-like functionality – A DAO is an organization run by a group of individuals with no classic company hierarchy who create their own rules and make decisions based on smart contracts on a blockchain.
The first to offer $RARI – Rarible's native governance token – users lend, borrow, and farm bitcoin assets and earn $RARI each time they buy and sell. Rarible keeps track of all transactions on the site to reward users each week with $RARI. The largest share of RARI will go to Rarible users who make trades – around 60% of the total supply.
Rarible has an adult content category.
Categories of NFTs on Rarible
Art
Photography
Music
Games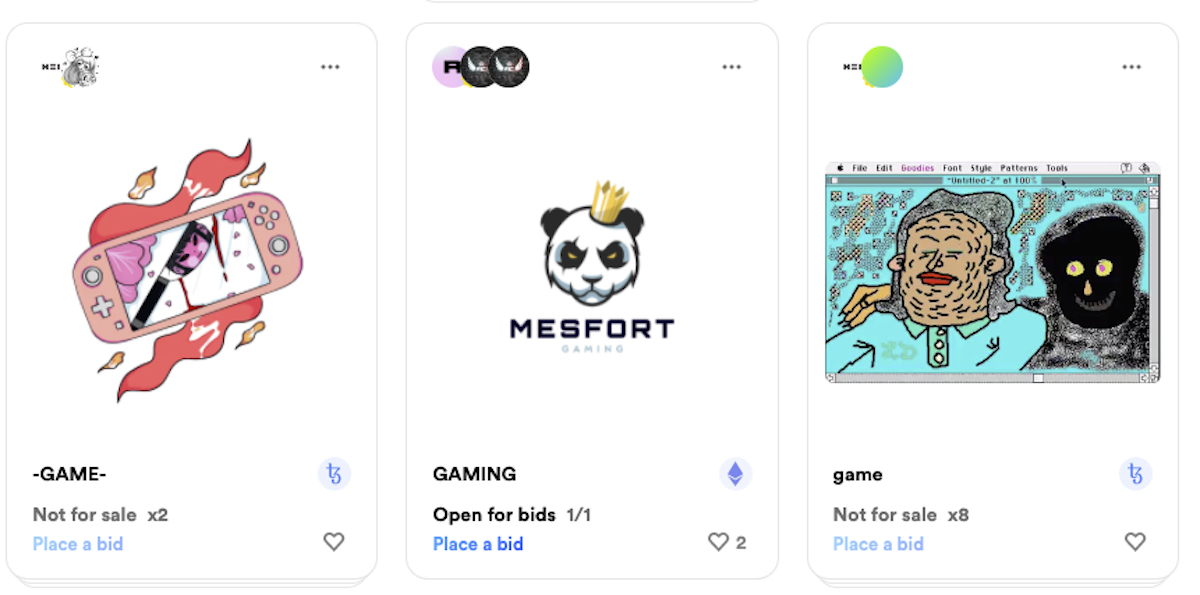 Memes
Metaverses
Domains – Digital Real Estate
Cryptopunks
NSFW (Not Safe For Work) – Adult Content

Number of Users on Rarible
Rarible boasts 2.1 million monthly active users.
308K Twitter followers.
96K Discord users (Discord is a group-chatting general use platform for several types of communities. Divided into servers, each Discord group has its own members, topics, rules, and channels.)
400K NFTs minted.
$274 million trading volume (volume indicates market strength).
What is OpenSea?
In 2017, Devin Finzer and Alex Atallah released CryptoKitties and joined early NFT-related Discord groups (and this is just one example for how to make money on Discord). Motivated by the passionate community, they started developing a new platform for acquiring digital artwork.
The pair co-founded OpenSea.io in the same year. Based in New York City, OpenSea is a DeFi marketplace where members can buy or sell NFTs.
DeFi means Decentralized Finance offering financial instruments by using smart contracts on a blockchain without relying on brokerages, exchanges, or banks.
The NFT market took off in 2021 – for example, the company sold $21 million total assets in 2020.
By August 2021, OpenSea had sold a record $3.4 billion in assets.
OpenSea has become the world's first and largest NFT marketplace. It is the most popular NFT market where you can browse, buy and sell NFTs, – including music, collectibles, art, and gaming items.
The platform tracks NFTs on Ethereum and other blockchains, and all buyers make all purchases in crypto.
Notable OpenSea Features
NFT Gift button – for gifting and transferring the NFT to another wallet.
Gas-free marketplace.
ERC1155 contract making minting less expensive.
It supports integration with Ethereum, Metamask, Coinbase Wallet, Mintbase, Bitski, and many more
Create mode – users can produce their own NFTs to sell on the platform and upload and index images, videos, audio, or 3D models.
Suggestion box – users can submit suggestions of what they would like to see on the platform.
Categories of NFTs on OpenSea
Art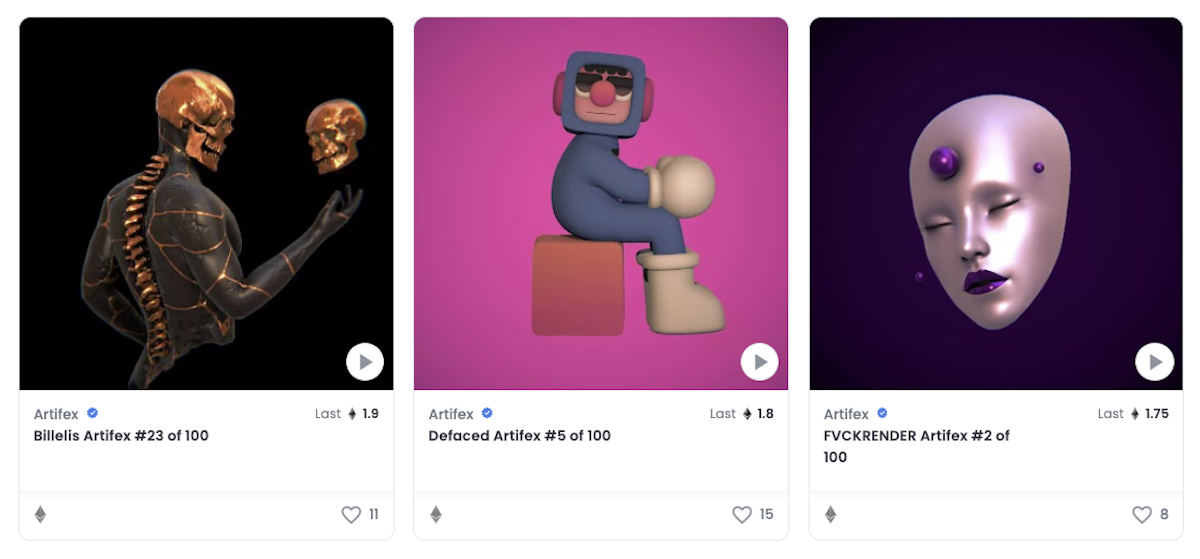 Music
Domain Names – Digital Real Estate
Metaverses
Trading Cards
Collectibles – Sports
Utilities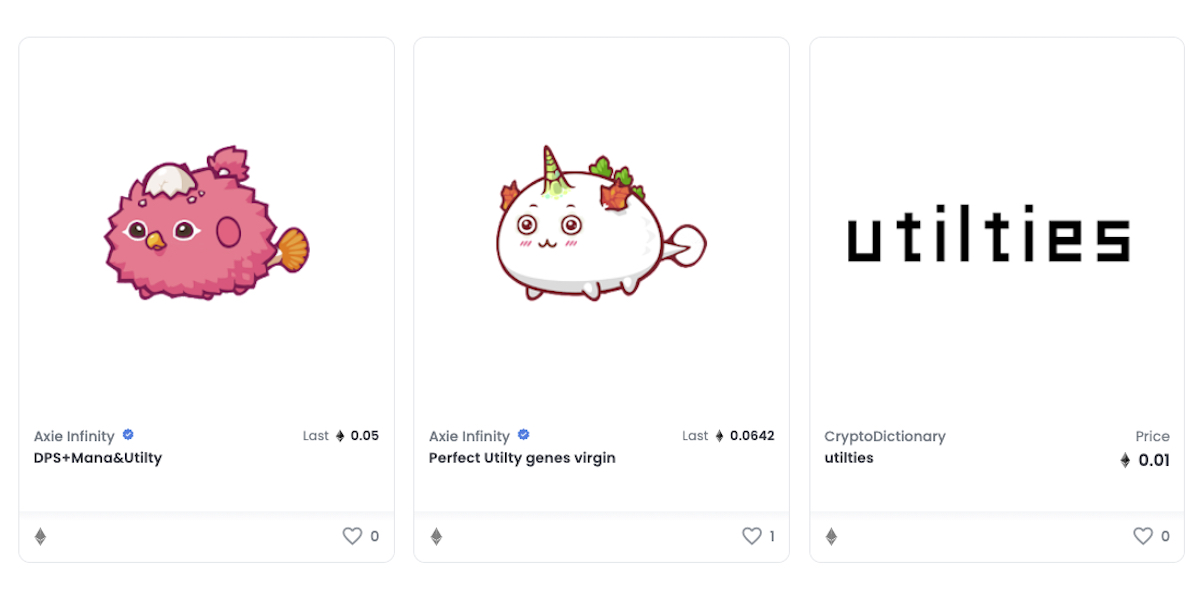 Number of Users on OpenSea
OpenSea attracts 120 million visitors per month.
600,000+ users.
2 million+ collections.
80 million NFTs.
205,125 Discord server/community users.
32,190 followers on LinkedIn.
Creating NFTs on Rarible vs OpenSea
NFT minting is an impressive term for "store on blockchain."
Minting an NFT signifies the conversion of digital files into crypto collections or digital assets stored on the blockchain.
When you create an NFT, you must mint it first. You have to pay a fee to the network when you mint your NFT.
Rarible
Creating NFTs on Rarible is quick and easy – and Rarible offers step-by-step instructions on the site.
Begin by clicking "Create" in the top right corner of the Rarible homepage and configure your NFT's details.
Upload its matching files and add eye-catching descriptions. Then you can choose if you want to add it to an existing collection or give it extra attributes like properties, levels, or unlockable content.
Enable Free Minting to skip gas fees if you decide to do so, which means that the buyer of your NFT pays the minting fees, which can be great for beginners.
There is a downside to free minting or lazy minting – free minting adds your creation to the Rarible collection (collections are like folders for NFTs), not your own.

Rarible charges both buyers and sellers a 2.5% fee, meaning you'll pay 2.5% for every buy transaction and 2.5% on every sell transaction.
OpenSea
OpenSea, just like Rarible, has made creating NFTs on their platform as easy as possible. It also offers detailed step-by-step instructions on how to do everything on the site.
You'll find the steps to create your NFTs don't differ too much no matter which platform you choose.
Click the "Create" button on OpenSea's landing page.
The creation tab will take you to the wallet options. Select one and go through the steps to create your wallet and add coins to it.
Create the name of your NFT, upload the relevant files, and add corresponding descriptions.
Choose whether you want to create a collection or make a single NFT. Decide if you're going to give it additional attributes, such as properties, levels, or unlockable content.
OpenSea provides its marketplace infrastructure for free – it's free to start setting up a marketplace and using their platform.
OpenSea charges 2.5% of each sale. For the final step, click "Create item," sign the transactions with your wallet, and you have created your NFT and listed it on OpenSea.
Rarible vs OpenSea – the process is similar for both marketplaces, but OpenSea is cheaper than Rarible.
Buying NFTs on Rarible vs OpenSea
You can buy an NFT with ETH on Rarible. You'll be required to sync your digital wallet with the marketplace before you can start buying NFTs from the listings.
Use the search function to find what you want. Rarible doesn't have an app and is only available via its webpage.
You can connect to the OpenSea marketplace via its webpage or mobile app. It has easily accessible listings via a search bar. You also need to connect your digital wallet to start trading NFTs on OpenSea.
Selling NFTs on Rarible vs OpenSea
Rarible allows users to set up 30% for creator or artist royalties, allowing for sharing profits with them each time there's a sale of their NFTs. You can set the price of the NFT yourself or auction it.
Auctions allow other users to place bids on the NFT. Sellers create either a "fixed price" or "timed auction" transaction.
On OpenSea, only up to 10% can be set up to allocate the creator's royalties. OpenSea also offers fixed-price or timed auction transactions.
Fees on Rarible vs OpenSea
​​Both Rarible and OpenSea have a 2.5% Service Fee paid by NFT sellers.
However, Rarible also charges an additional 2.5% fee to buyers.
Regardless of what your NFT sells for, the fee paid to the companies stays the same.
Blockchain Support on Rarible vs OpenSea
You can only buy from a marketplace that supports the blockchain that your wallet uses.
Rarible offers the Ethereum blockchain, whereas OpenSea offers cross-blockchain support across Ethereum blockchain, Polygon, and Klatyn.
Training Support on Rarible vs OpenSea
NFT marketplace features would be futile if users didn't know how to use them. Both platforms offer the facility of documentation as training support.
Rarible also includes live online training, whereas OpenSea does not. OpenSea and Rarible do not provide in-person and webinar-based training yet.
Key Differences
Rarible was launched in 2020, whereas OpenSea arrived in 2018.
Platform Fees – Rarible charges 2.5% to both the buyer and the seller, while OpenSea only charges NFT sellers 2.5%. Marketplaces (such as SuperRare) take a 15% commission from primary sales.
Exclusivity – You can see and buy Rarible NFTs on OpenSea. But, you cannot view or purchase OpenSea products on Rarible.
Training – Both platforms offer training on using all platform features; only Rarible provides video tutorials.
OpenSea's popularity and much larger user base help users sell their NFTs faster than Rarible.
Rarible offers more leeway in royalty sharing, offering up to three times more than what is currently allowed on OpenSea. In OpenSea, you can only allocate for the creator's royalties.
Rarible Works on RARI, whereas OpenSea works on the Ethereum blockchain.
Conclusion
Rarible and OpenSea both have impressive features.
If you are an up-and-coming digital artist who wants to sell your artwork and make a quick reputation in the NFT industry, choose Rarible. Its training is better, and you can take advantage of its live online training when using the platform.
If you want more significant technology integration, lower gas fees, smart contracts, and a massive user base, OpenSea would be the best choice.
Finally, in light of the massive cybercrime networks operating across all marketplaces, use caution when venturing into the world of NFTs. Some artworks can pose security risks, like exposing your IP address. Financial investments can vanish overnight in rug pulls.
There are two main types of rug pulls in crypto: hard and soft.
Hard pulls are malicious code and liquidity stealing, whereas dumping an asset refers to soft pulls.
Malicious backdoors are hidden misappropriations coded into the project's smart contract by the developers. The intent to commit fraud is built in from the beginning. Liquidity stealing is a hard pull.
Soft rug pulls happen when token developers dump their crypto assets super fast. This action results in a brutally devalued token for the remaining crypto investors. Dumping is unethical, but it's not considered a criminal act like hard pulls.
If artists and creators are careful and do the research, listing NFTs on either Rarible or OpenSea can be loads of fun and may even make you some money. In fact, you can make some serious money – think about the Bored Ape Yacht Club!
Want to learn step-by-step how I built my Niche Site Empire up to a full-time income?
Yes! I Love to Learn
Learn How I Built My Niche Site Empire to a Full-time Income
How to Pick the Right Keywords at the START, and avoid the losers
How to Scale and Outsource 90% of the Work, Allowing Your Empire to GROW Without You
How to Build a Site That Gets REAL TRAFFIC FROM GOOGLE (every. single. day.)
Subscribe to the Niche Pursuits Newsletter delivered with value 3X per week