Best Publisher Rocket Free Alternative? 12 Great Freemium & Paid Options to Boost Your Sales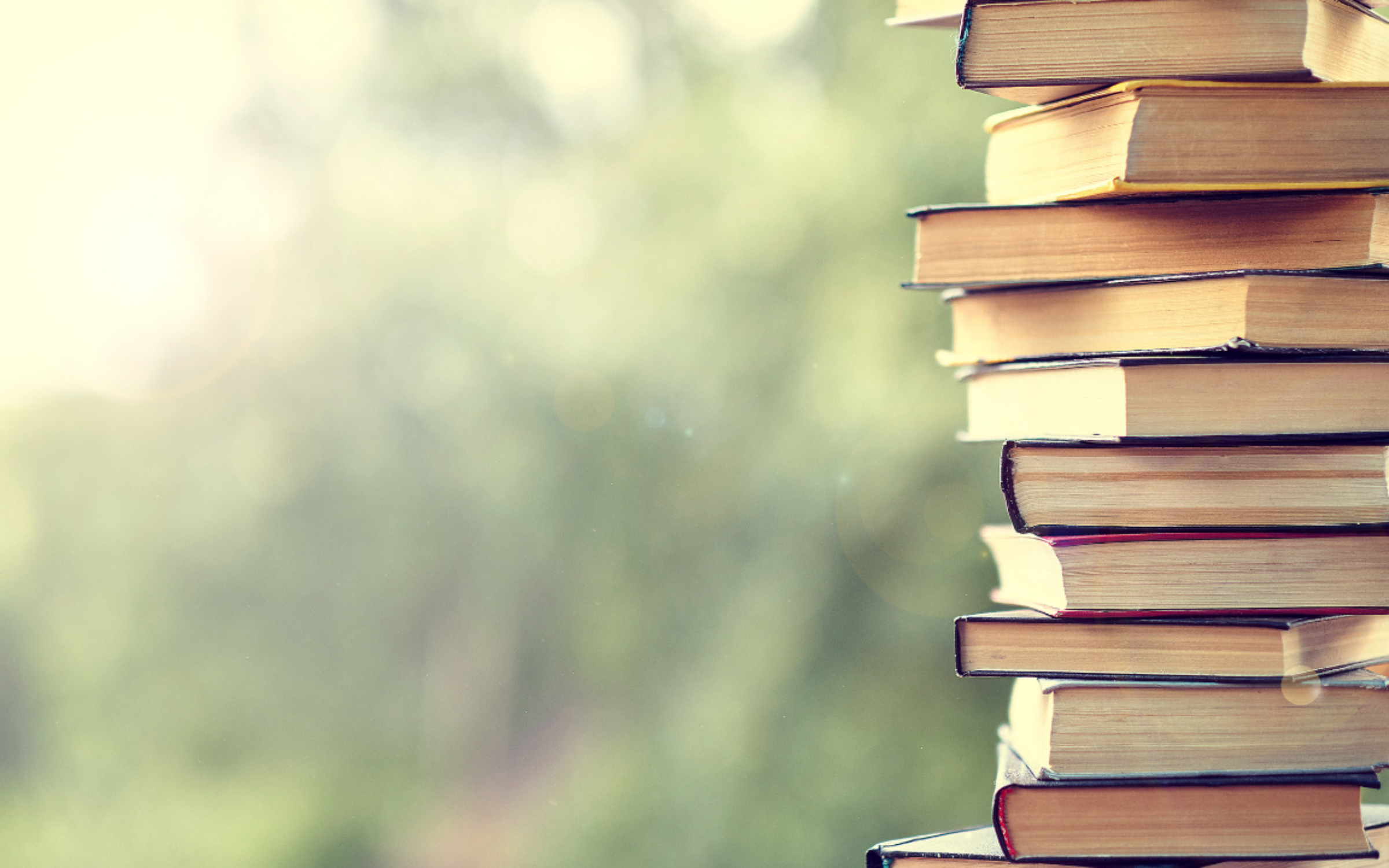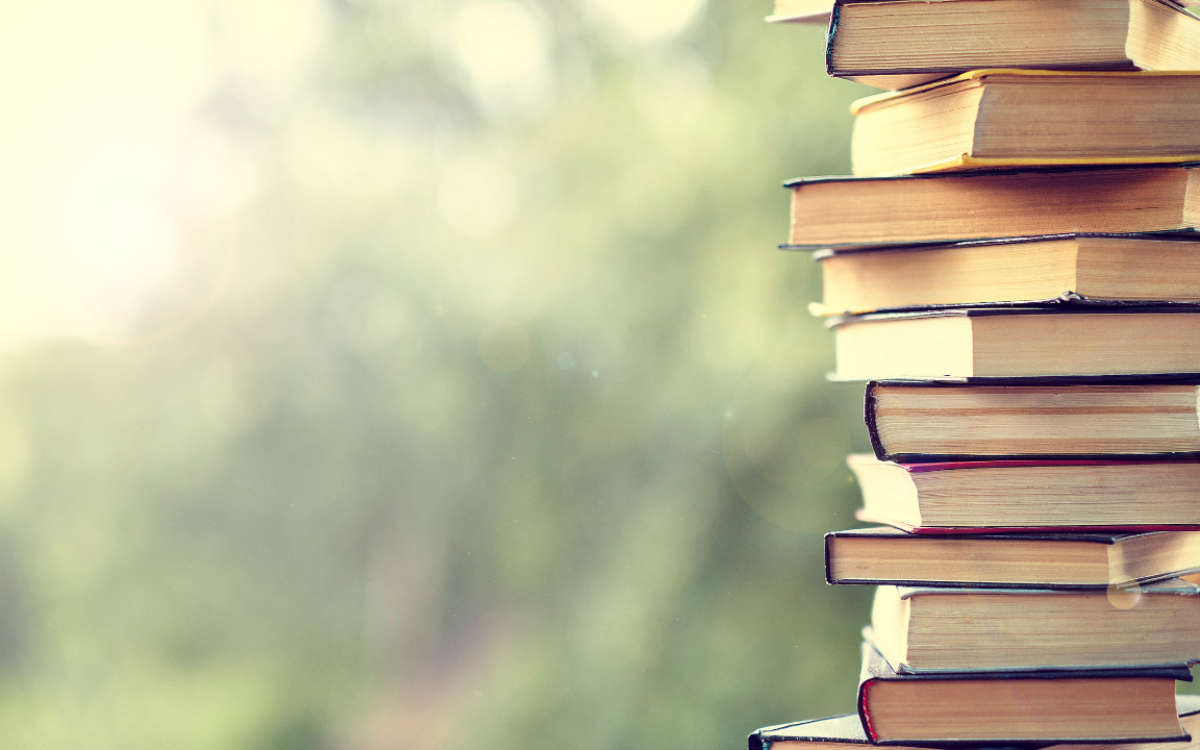 When you buy something through one of the links on our site, we may earn an affiliate commission.
Kindlepreneur has been a great source for people wanting to publish their books online. Their software can get pricey, though, so if you're trying to pinch a few pennies or can't afford Publisher Rocket just now, there are a ton of Publisher Rocket free alternative options on the market to choose from.
Some of the SaaS programs below are extremely powerful, but can also charge a bundle. On the other other hand, some are free but only provide limited features. You — and your wallet — will have to decide which one is right for you.
Additionally, you should also consider which features you really do need. Your seed keyword research is an obvious need, but do you have other Kindle software that can handle that? If you have subscriptions to other keyword research tools, you can usually accomplish most of your goals through those platforms.
In the end, there are two different paths here. Either you can pay for a suite of software services that can do everything, or piece together your own services from different platforms. It just depends on which approach is right for you.
Best Publisher Rocket Free Alternative?
For those new to self-publishing or who just want to dip their toes into software to boost an already-existing portfolio, check out the below options for free tools. They might just provide the lift you need to take your business to the next level.
Self Publishing Titans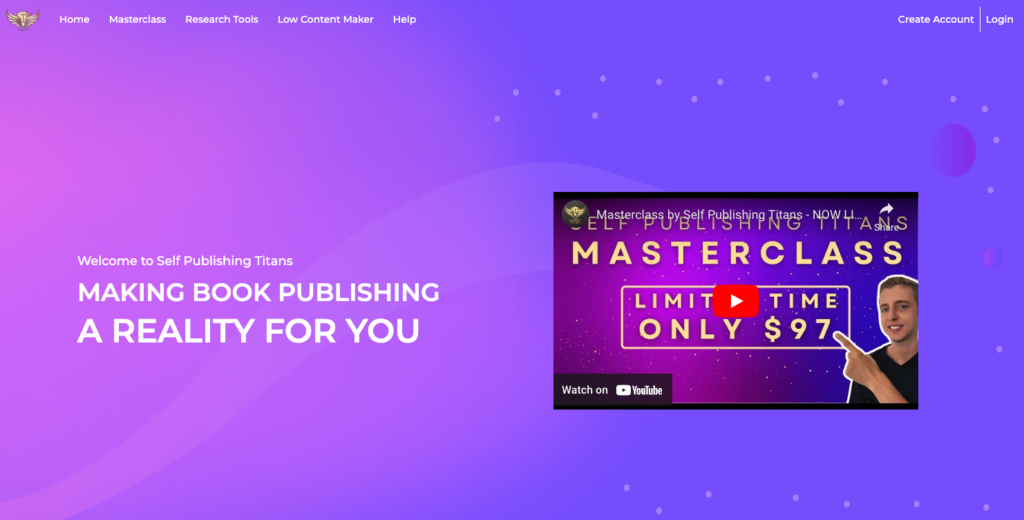 The team at Self Publishing Titans (SPT) actually has a few very valuable self-publishing tools for you to use.
The two Chrome extensions that they're known for help with category and keyword research. Both help you find underutilized niches and then capitalize on them by picking the right seed keyword search term. 
Additionally, if you want to make low content books like planners or coloring books, SPT has free software that can help you.
Unfortunately, one of the drawbacks to using free software is ads. Users have complained about SPT's branding taking up the majority of screen space with their tools. Their tools can sometimes be clunky, which is also annoying.
That being said, SPT is a great place to start if you're solely focused on functionality. If the look and feel of the tool don't bother you, try it out.
---
Amazon ASIN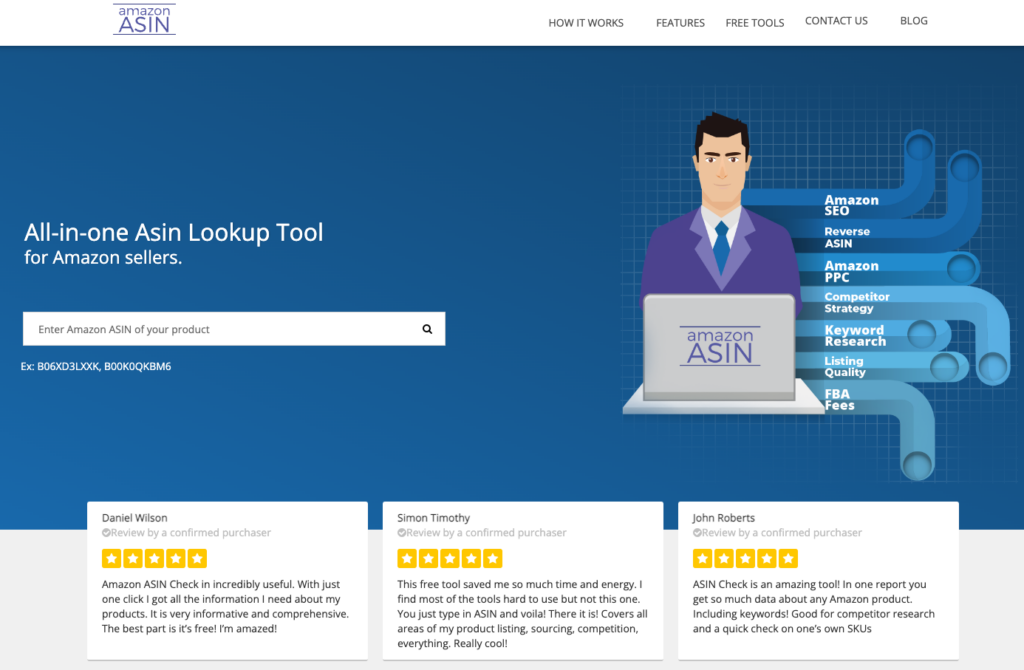 Next on our list of free alternative options is Amazon ASIN. Almost everything you would ever need to know to market your book successfully can be found here. The best features of their platform include:
Analyze Keywords
Sales data
Trends
PPC costs
Competition analyzer
Not all of their features are free, but the ones that writers would use — like keyword researcher and product listing tool — are available at no cost. Many people have used the HTML description writer to create eye-catching descriptions with little effort.
Although technically an Amazon KDP listing tool that can be used for products as well as books, Amazon ASIN provides reliable information that can help you succeed. They also offer a sales calculator that will let you know how sales ranks of your competitors correspond to real-time sales.
---
Amazon Suggestion Expander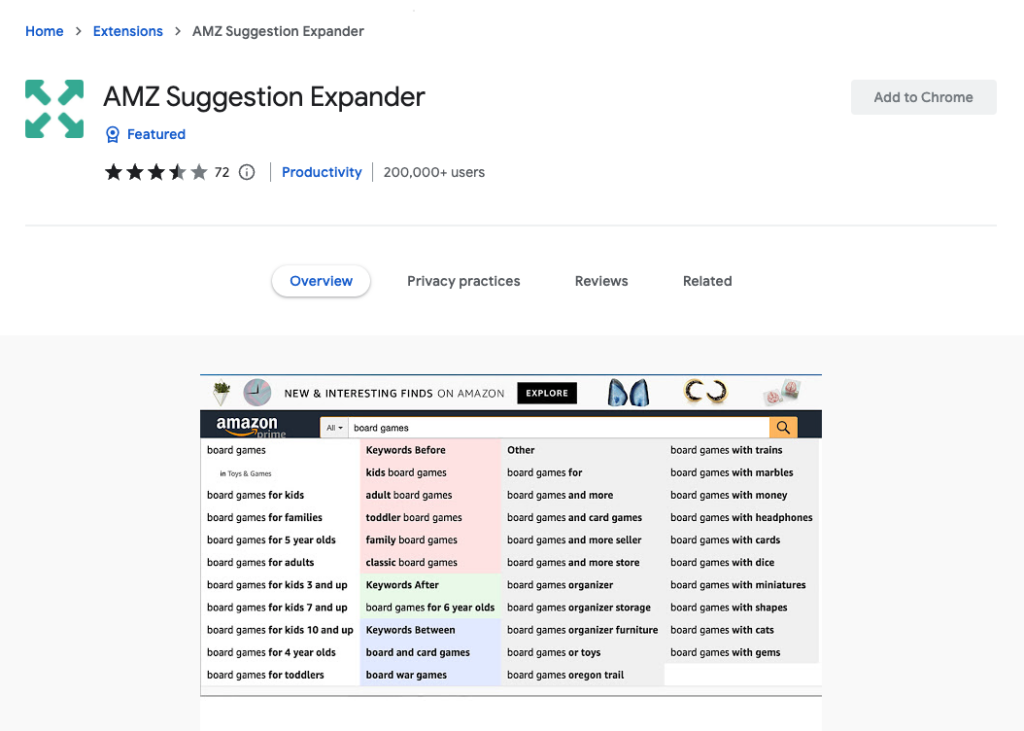 AMZ Suggestion Expander is another Chrome extension for finding keywords that become active when you visit Amazon. Unlike some of the other free alternative options on this list, it only does seed keyword research from Amazon search results.
When you do a keyword search on Amazon's search bar with this browser extension, a drop-down menu will appear showing ways to build on your Kindle keyword ideas to turn them into long tail keywords. It'll give you commonly used words you can plug in either before or after your primary Amazon search term to come up with keyword suggestions. You can then take those kindle keywords you found in the keyword search results and use them in your blurb or even the title itself.
For a free service, you can do a lot worse than Amazon Suggestion Expander. It may not do it all, but what it does do, it does extremely well.
---
Book Bird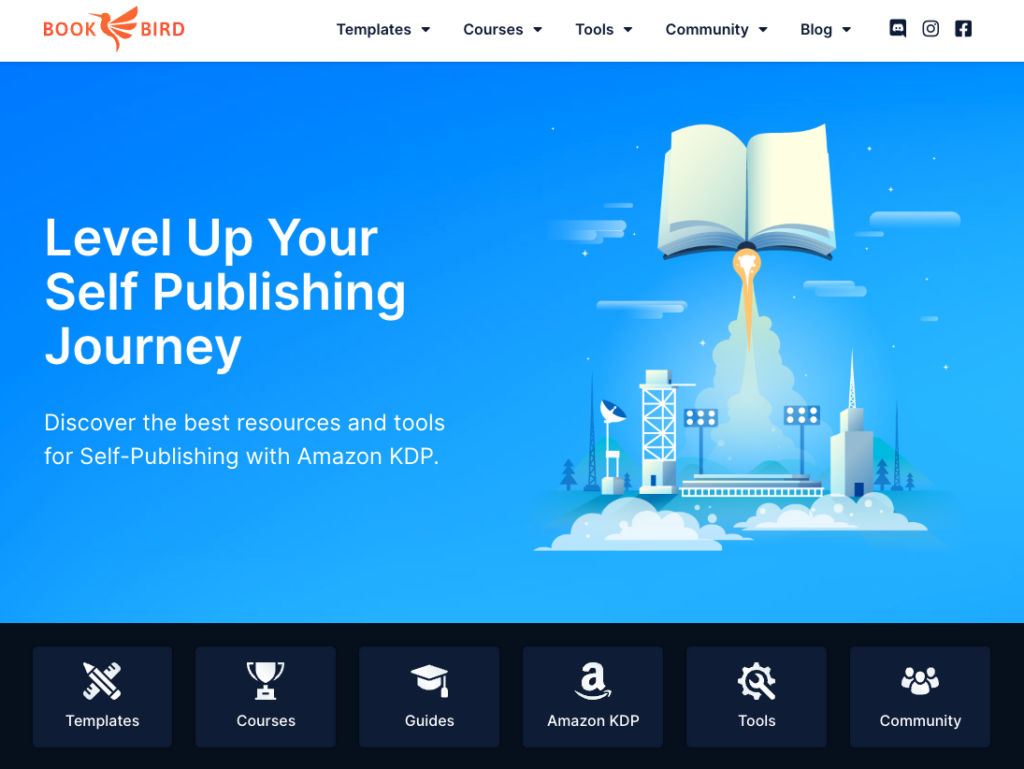 For a lot of self-publishers, nailing the book cover and interior design is one of the hardest parts of the process. It's a completely different skillset that usually results in outsourcing that part to a third party.
Or you could just use a service like Book Bird.
With dozens of templates for use in coloring books or low-content books, you can create great designs in no time. And if you need more, they have bundles that you can buy as part of a package.
For those that are just starting out with self-publishing, Book Bird also has courses and videos that can accelerate your progress. They're not free, but they might be extraordinarily helpful to get you started.
---
KDP Miner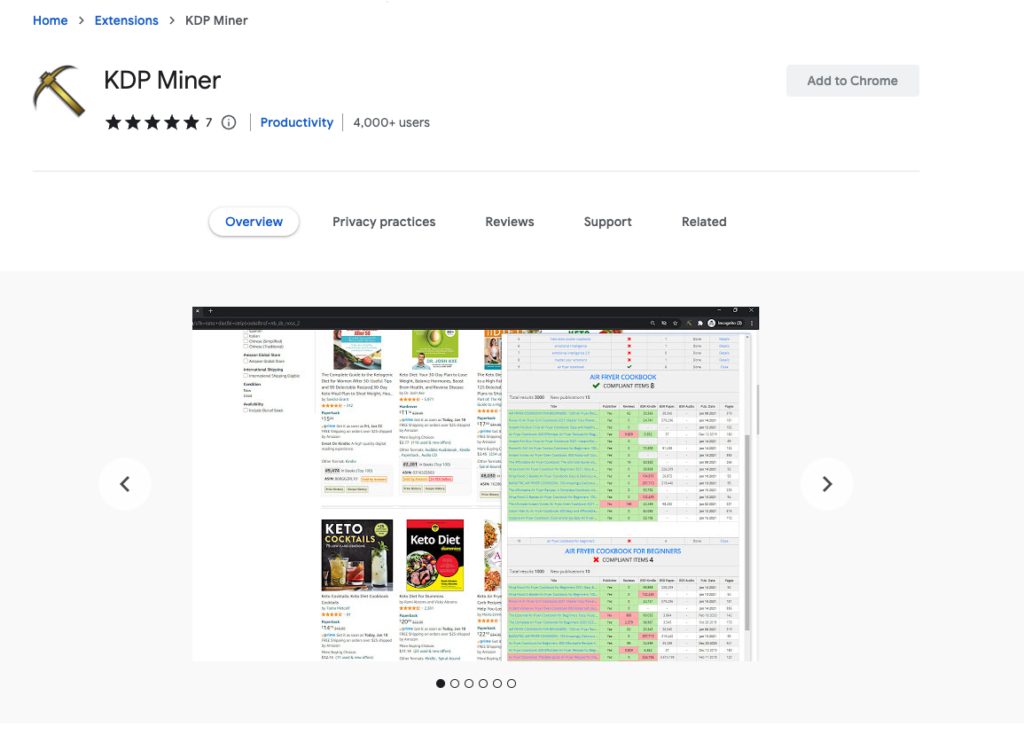 Simple, lightweight, and effective. Those three terms define KDP Miner's functionality in a nutshell.
Listed as a free Chrome extension, KDP Miner creates an exhaustive list of keyword suggestions from either a single keyword or a page that you're analyzing. Their data isn't the most accurate, but it's far from the worst either.
At the very least, the KDP Miner keyword research tool will give you some words to build off of.
One of the more unique features that KDP Miner offers is the ability to compare your covers to those of your competition. You'll be able to see in a second what design choices are predominant in your niche so that you can customize yours appropriately.
---
KDP Wizard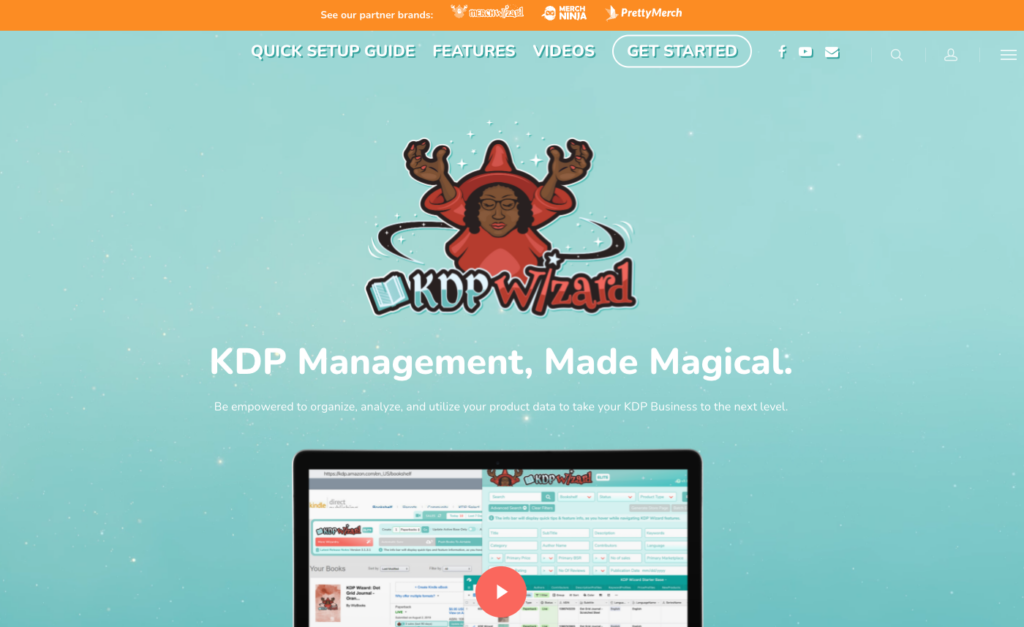 To be honest, I wasn't exactly sure whether or not KDP Wizard fit into the "free tool" or "paid" portion of this list. There is technically a free tier, but the features are very limited. You only get the basic listing and product search capabilities on the free version.
Still, it won't cost you anything and can be helpful, so I put it on this half.
However, once you move to a paid plan, you get all sorts of sales and product data. Keywords and categories are pretty standard, but you also have integrations with major online retailers like Google Play and Barnes and Noble.
At only $14.99 a month ($149.99 annually), it's a great deal. KDP Wizard can also save you a ton of time if you want to publish on multiple platforms.
---
Paid Publisher Rocket Alternatives
At some point — especially if you're considering a career in self-publishing -- you'll reach the limit of what free Publisher Rocket alternative options can provide, and you'll need to invest in some paid tools. Below are some of the best that we could find.
Most of them come with a free trial, so take them for a test drive and see which one you like the most.
Book Bolt
We already have a full Book Bolt review on our site, so if you have time and are seriously considering it, I suggest you check it out.
Here's the short version: Book Bolt is a one-stop shop for all of your self-publishing needs. Plus, at $10 a month (or $200 a year), Book Bolt is affordably priced for most writers.
The problem is that while Book Bolt does a lot of things well, it doesn't really do any one thing great. It does Amazon Kindle keyword research, trendspotting for keyword ideas based on search volume, and helps develop your product listing, but all of them are just so-so.
Besides keyword search, if you're looking for design help, Book Bolt can also help you there. It can create a sharp-looking cover and layout the interiors of your book (great for low-content books), but you won't find the versatility with Book Bolt that you would on platforms that solely focus on design.
Those aren't necessarily drawbacks but are just issues to be aware of with Book Bolt.
Despite all that, Book Bolt is remarkably easy to use and has a lot of functionality for the everyday user. It's worth a shot, especially considering the low barrier to entry.
---
KDSpy
Without a doubt, one of the best Publisher Rocket alternatives is KDSpy. It's so good, we did a full write-up comparing KDSpy vs Publisher Rocket. If you're on the fence between the two platforms, it's worth looking at.
One of the reasons KDSpy is so powerful is that it gives you just about the most accurate data you can find about books. Its Kindle keyword research tool is phenomenal, handles international data, and can even track your competitors.
All of this for a single payment of $97 (although they usually run deals bringing it to $59). All upgrades and improvements are pushed straight to your account for free. Although there isn't a free trial per se as with some keyword research tools, they do offer a 60-day money-back guarantee, which is almost as good.
Be sure to check out our KDSpy review for more information before signing up.
---
Helium10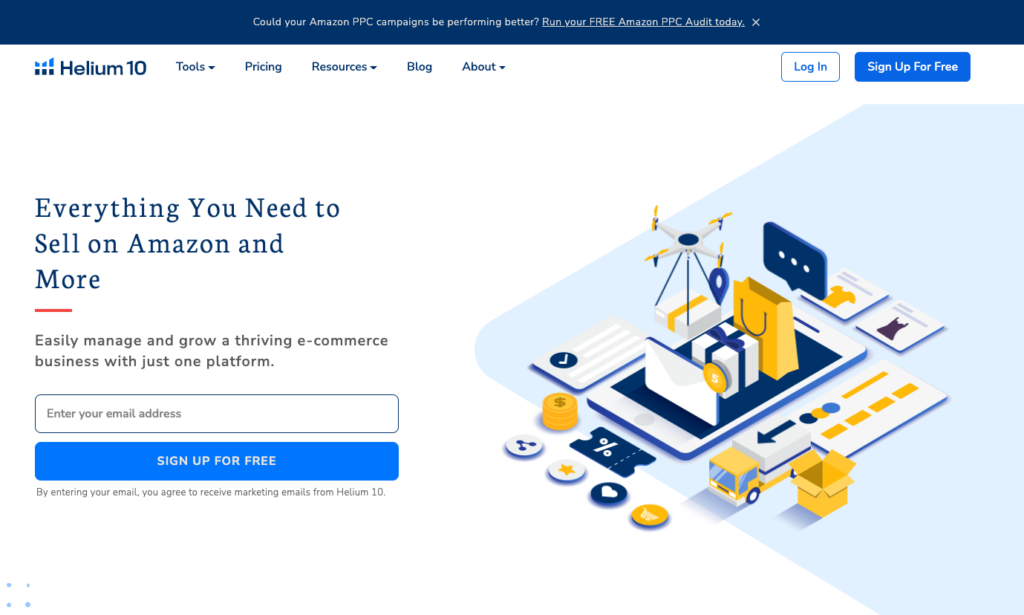 Some people might claim that Helium 10 is overkill for self publishing authors. Its proponents argue that there's no such thing as having "too much power" when it comes to crushing your competition.
One thing's for sure: With plans ranging from $29 to $399 a month, you'll have to be a dedicated user to get the most out of this platform.
Helium10 is primarily used for research by Amazon sellers, but the same features can be carried over to self-publishing. You'll have access to some of the most powerful product research and paid Amazon ads data on the planet.
It's not for everyone, but if you truly want to approach your writing like a business, Helium10 might be worth the cost.
---
Merch Titan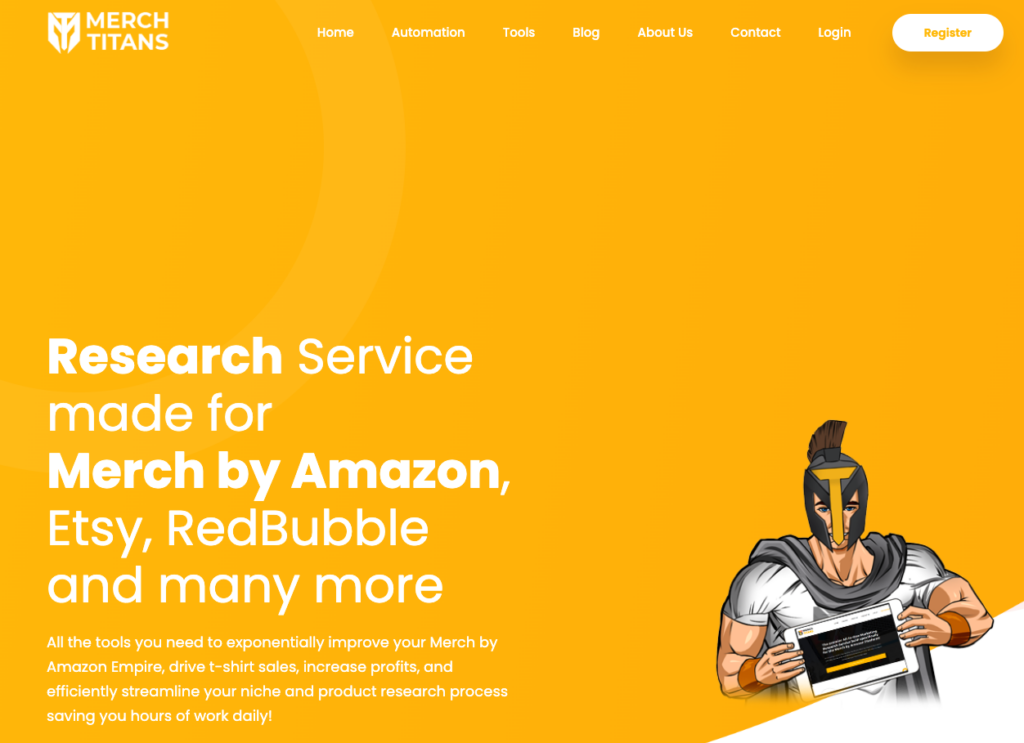 Merch Titan isn't technically a self-publishing tool. It's actually a SaaS program that helps you create and rank apparel on Merch By Amazon.
Since the platform is the same though, you can still use this tool to help find profitable keywords and book categories that will help you rank (the same is true of a service like Jungle Scout that helps with Amazon FBA).
Prices rank from $10 per month to $250 per year. With that, you get access to all of their product and brand search capabilities, as well as keyword research and alerts.
Merch Titan is the perfect tool for writers who want to focus on Amazon's platform and explore other ways to make money inside the same ecosystem.
---
Kindle Ranker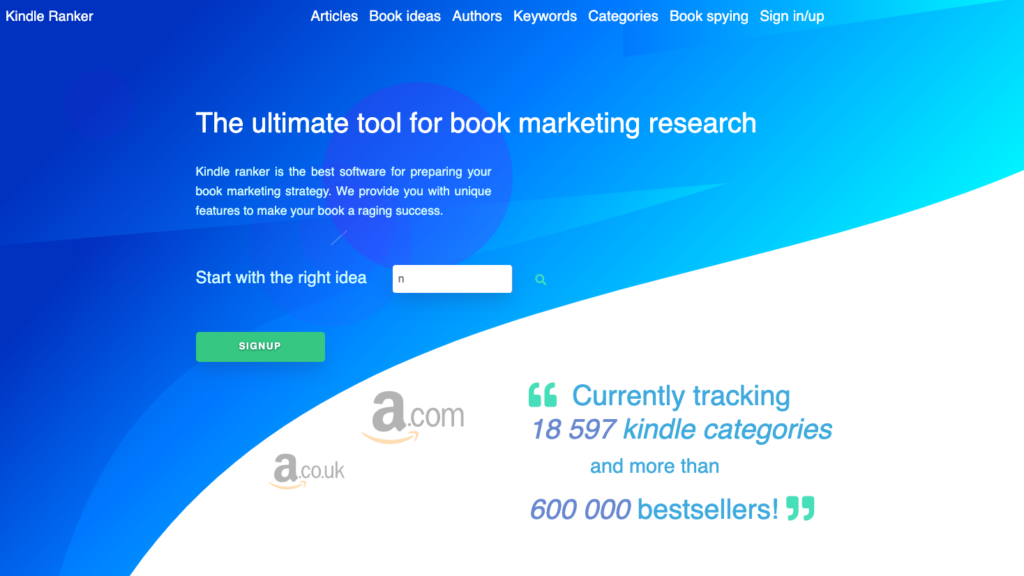 Although their website isn't much to look at, Kindle Ranker has a suite of tools that are very powerful.
The usual suspects are there: niche research, keyword selection, and sales data. But what really sets Kindle Ranker apart from the competition is its focus on the book marketing process as a whole. They don't just focus on the data, but the book idea itself.
Instead of just giving you tools that spit out data or help with finding the best keywords, Kindle Ranker gives you a set of scores to help you determine if a book subject is worth writing about. It measures competition, profitability, difficulty in ranking, and niche quality.
You're free to disregard their suggestions and write about whatever you want, but with a tool like Kindle Ranker, you'll at least know what your financial prospects look like.
---
Tangent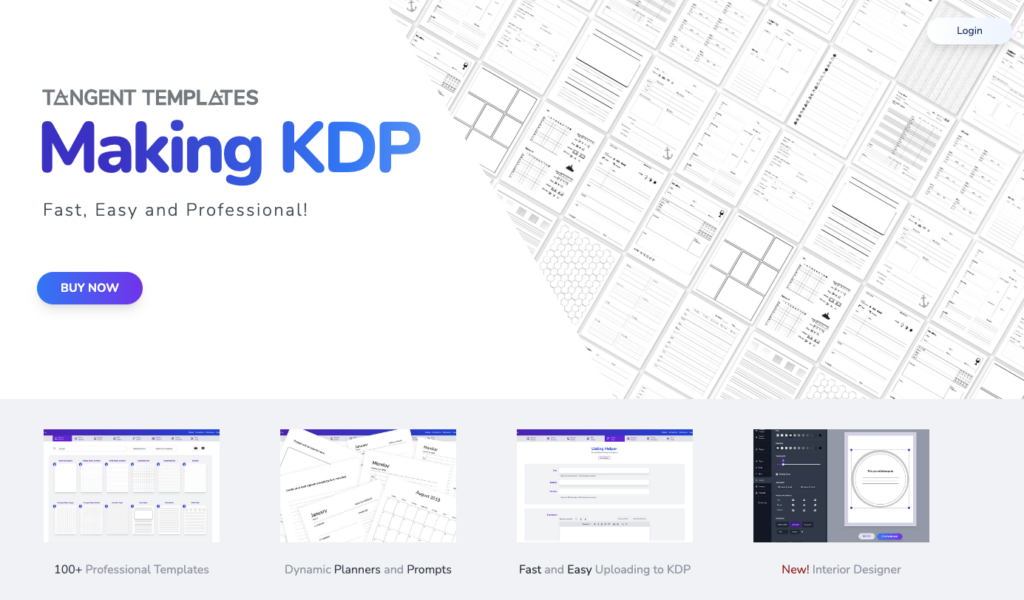 If design is what you're needing in your self-publishing journey, Publisher Rocket alternative Tangent is where you want to go.
It provides virtually nothing in the way of keyword research and category help, but it provides outstanding design features that can make developing low-content books a snap.
Tangent has a ton of templates that are available to implement immediately, but they also have dynamic features that can update automatically. A planner that needs dates on every single page, for instance, can be created using a dynamic prompt. It saves a ton of time and headaches in the process.
It's only $59 for a lifetime license, so if you would rather not outsource design, Tangent is a worthwhile investment.
---
Which Publisher Rocket Alternatives are Right for You?
Dave Chesson has done a great job with Kindlepreneur. His website has been around for a long time and has helped numerous writers make money from writing books for Kindle Direct Publishing that would've just been sitting on shelves otherwise.
Publisher Rocket is the logical extension of those resources that are already available. It helps with keyword research, niche selection, competition analysis, and more. It's a powerful tool developed by a brand that is fiercely loyal to self-publishing.
As you can see, though, there are a lot of Publisher Rocket alternatives to choose from if you want to look elsewhere. But the best alternative is one that works for you and that you can actually use to launch your career.
Want to learn step-by-step how I built my Niche Site Empire up to a full-time income?
Yes! I Love to Learn
Learn How I Built My Niche Site Empire to a Full-time Income
How to Pick the Right Keywords at the START, and avoid the losers
How to Scale and Outsource 90% of the Work, Allowing Your Empire to GROW Without You
How to Build a Site That Gets REAL TRAFFIC FROM GOOGLE (every. single. day.)
Subscribe to the Niche Pursuits Newsletter delivered with value 3X per week