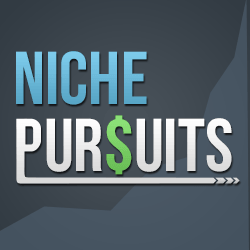 I had the pleasure of interviewing Justin Cooke of EmpireFlippers.com just a few days ago.  I'm sure you already know about Justin and Joe, as they are pretty popular guys!
In fact, I had both of them on episode 3 of my podcast back in April 2012!  So, its been almost 2 years ago since I interviewed them.  I wanted to catch up on what has changed, and what their business plans are for the future.
During our interview in 2012, we talked a lot about their process for building out thousands of niche adsense sites and how they were selling some of those sites as well.  However, quite a bit has changed, including a domain and brand name change; along with quite a bit more.
The Podcast Interview
Here are some of the topics that we covered in our interview:
What has changed since our last podcast?
How Justin and Joe discovered an active audience looking to buy sites
Why they changed from the AdsenseFlippers.com to the EmpireFlippers.com
Mistakes made during the re-branding process
How their audience asking for something has shaped their business.
How they sell nearly 95% of all the sites they list for sale.
A limited project with potential: the EmpireFlippers.com "Niche Sites From Scratch" service.
Big plans to grow the brokerage side of their business, and how.
Justin shares advice for those looking to buy sites.
Some due diligence tips for analyzing existing sites
How the Empire Flippers support the Niche Site Building community
The opportunity that others have to build a Mastermind Group in the Niche Site community
Overall, we had a great discussion and I hope you enjoy the show!
Want To Build Smart & Relevant Internal Links...Quickly?
Link Whisper is a revolutionary tool that makes internal linking much faster, easier, and more effective.  It makes it simple to boost your site's authority in the eyes of Google. You can use Link Whisper to:
Bring out your orphaned content that isn't ranking

Create smart, relevant, and fast internal links

Simple yet effective internal links reporting: what has lots of links and what pages need more links? 
Click here to revolutionize your site's way of doing internal links
You can follow Justin and Joe on their blog at EmpireFlippers.com, and on the Empire Flippers Podcast here.
If you have any comments or questions, please leave your thoughts below!
Listen to the Podcast Here
Listen below, or subscribe on iTunes to the Niche Pursuits podcast here.
---