Podcast 149: Niche Site Project 4 Income Report for May 2019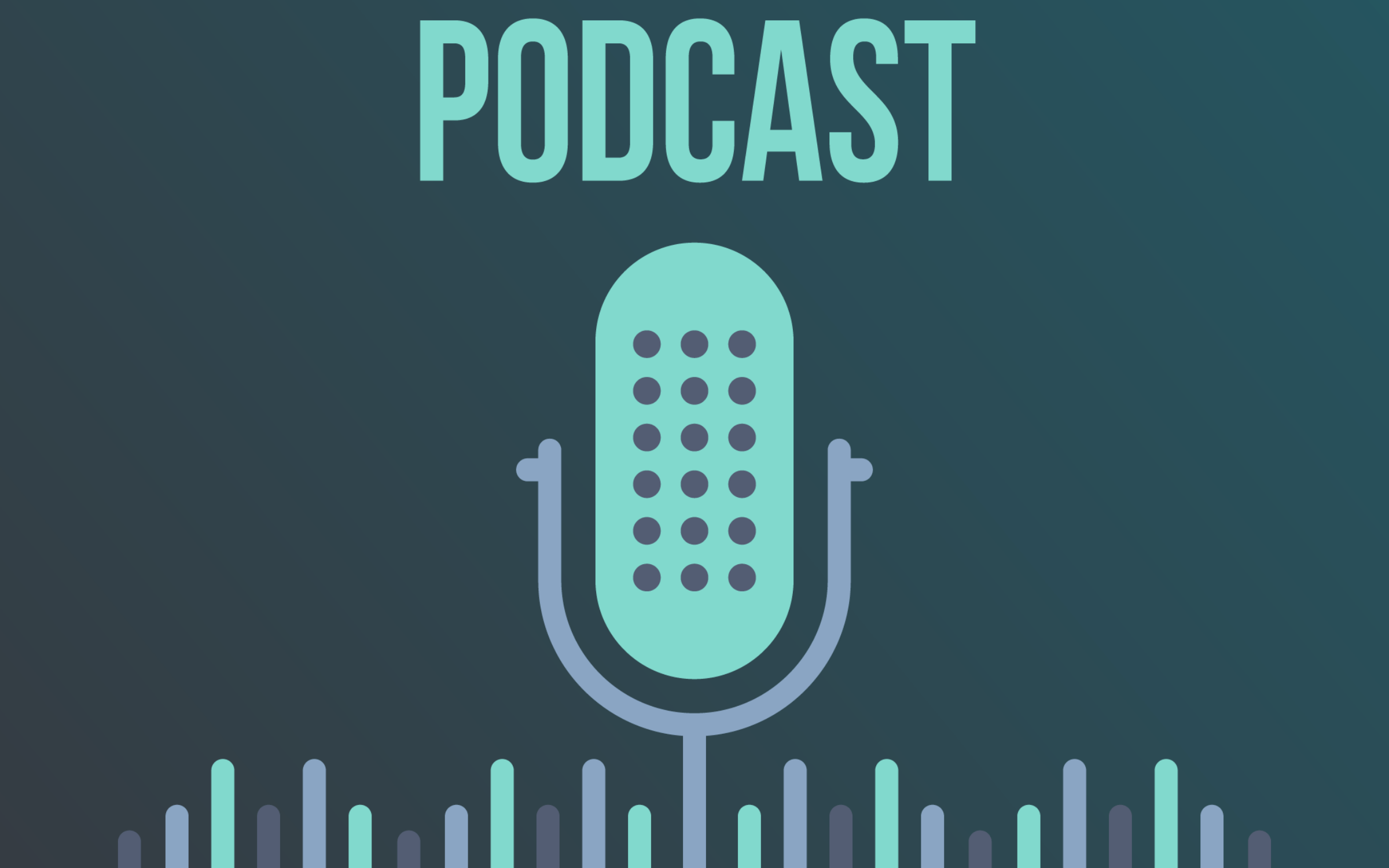 When you buy something through one of the links on our site, we may earn an affiliate commission.
During this episode you'll hear the full income report for May 2019 for Niche Site Project 4.  As a reminder, you can also read all the details and see the screenshots, P&L, and more right here.
Full Transcript:
Hey, everyone. It's Spencer here. Why am I whispering? Well, I wanted to tell you about my new tool called Link Whisper. Alright, I couldn't go through with the whispering for the entire time there. I do have a new WordPress plugin coming out very soon called Link Whisper. If you go over the linkwhisper.com you can join the waitlist right now. I don't know exactly when it's going to be released. Probably within two to three weeks of when this podcast is recorded. It's an internal-linking tool. It's going to make internal linking much faster and easier. I really do believe it's going to revolutionize the way that internal links are built. 
I won't go into all the details, but it's super powerful. It's really smart with it's suggestions about pages to link to and the actual anchor text. It's as easy as checking a couple of boxes and the links are added. The other day I went in and published an article on one of the sites, I wanted to build a bunch of internal links to that, within about three minutes, I had built 30 internal links. I may have gone a little overboard there, but that's how easy it is. You go through, check the boxes if you liked the suggestions, select it, and boom, it's done. Go check out linkwhisper.com. It's a tool I've been working on for a really long time. I'm really excited with how it's all coming together. 
Now, I want to tell you about our actual podcast today. Today is the episode that you've been waiting for, it is the Niche Site Project 4 update for May 2019. I'm going to share my earnings, traffic, everything related to Niche Site Project 4 all the way through the end of May. It was another record month in terms of both earnings and traffic. I'm super excited to share the results from my Niche Site Project 4 for May 2019. 
Overall, I am very happy with the results, but I'm also a little disappointed that the earnings were not even more than they were. I'll share that why in a minute. In a nutshell, I was able to ramp up the content production a bit more. I added 18 new articles this month and the traffic from both Google and Pinterest continued on a nice upward trend. My site is now 9 months old, I started it in September of 2018, as a reminder. I fully expect to hit the $1000 per month in earnings before it's a year old. As a reminder, I plan to actually reveal my niche site once it earns $1000 in a month. Let's jump right into the results. 
In total, the site earned $740.45. This is a really nice increase from April, which was a record month as well. In April, it earned $565.44. Amazon associates brought in a total of $512 and Ezoic brought in a total of $227 and change on both of those. Overall, for Amazon earnings, the reason I was a little disappointed in Amazon earnings this month is. What you don't see in the screenshots that I share in my blog post where I showed that I earned $512, is that another $135 in commissions that I had earned around 17th of the month, I didn't get credited for. 
I had sold a couple of expensive items that totaled over a $130 in commissions for me. I was banking on those commissions all month, I could see them on my account, then in the last couple of days of the month, the customer returned the items, and the commissions were taken from me. Ouch. My earnings would have been about $650 from just Amazon. But it gets a little bit worse than that. I sold another really expensive item on the second to last day of May and this would have been close to $100 in affiliate commissions for me. However, the item didn't end up shipping in May, so I will get those commissions in June. It's not all bad, it just means that my May could've been slightly better if a couple of things had happened differently. 
To recap, my earnings could have been $750 from Amazon plus $227 from Ezoic which would have been a total of $977. I was actually thinking I might break a thousand dollars in earnings for a couple of days there. While I'm happy with the nice increase in earning from May to June, I was kind of expecting to earn a bit more. However, don't worry, June should be another record month and I think $1000 is a very real possibility. 
Now, let's talk about Ezoic earnings. In total, the site earned $227.53 from Ezoic display ads. That's a 3x increase over April. I'll be honest the longer I use Ezoic, the more impressed I become. In full disclosure, the chief marketing officer of Ezoic, has reached out to me via email and I've done a couple of calls with him. Basically, he's just explained how the platform works, where they get their ads, etc. I now understand how their company and their platform work much better. Ezoic is a platform that does more than just find and display ads on your website for you. It turns out they have some pretty advanced artificial intelligence working behind the scenes to learn what ads and what ads positions are going to make you the most money. 
As the team at Ezoic has explained to me, it could take a little bit of time for their system to learn the best configuration for your site. However, the smarter the ads get over time, the higher your earnings should grow per visitor. This appears to be the case with my site. As you can see from the trend line of the Ezoic screenshot that I shared in my blog post, my site is starting to earn more and more each day, and I'll just let you know that, yes, that's the case. It's partly due to increased traffic of my website, but it also has to do with the increased earnings per visitor. There's a very definite trend line in my earnings per 1000 visitors, which is […] the metric they use EPMV. As I've seen, as the site has grown, it's gone from earning about $5 EPMV to $16.63 EPMV. That's over triple the earnings per 1000 visitors in the past three months. 
I was initially saying that I wanted to leave Ezoic and head over to Mediavine as soon as possible. I'm now walking that back a little bit, I now understand how Ezoic is using artificial intelligence to help my site earn more money and that it takes time. I'm going to stick around for now. I actually think that my earnings from Ezoic display ads could eclipse $400 in earnings for the month of June. If you do want to go give Ezoic a try, you can sign up through my affiliate link at nichepursuits.com/ezoic. 
Let's jump into the cost for my niche site. As I've explained in the past, I'm outsourcing nearly every aspect of the site. I'm not writing any of the content, I'm not doing any of the link building. I make the strategic plans and put the right people in place and then I just monitor and tweak the business as needed. So far this has worked pretty well. However, it does come with a higher cost than if I were to do everything myself. In order to be a 100% transparent, I'm sharing all the costs associated with running my Niche Site Project 4 site. I've broken that down every category on my official blog post. If you go over the nichepursuits.com you can see that. But overall you can see in May, I spent a total of $1549 in the site for a total loss of $808 for the month. 
Yes, I lost money. However, the trend is that I'm now losing less and less money each month. I expect in a few months, that instead of a net loss, I'll be in the black and growing. I do also want to point out that I eliminated a couple of expenses from May, Pinterest management and Pinterest VA. I was able to eliminate this nearly $400 a month expense by finding someone new to work with. Long story short, is that a Niche Pursuits reader reached out to me and offer to manage my Pinterest and create new pins for me for free for a couple of months. After those two months, we will figure out a rate going forward if he does a good job. So far, he's done a great job, and I've already hired him to work on a separate website that I own. Overall, I've invested a little over $16,000 to date on the site, and I fully expect to make all that money back and then some, but of course, only time will tell. 
Traffic, the site keeps growing really well each month. Traffic from both Google organic and Pinterest keeps growing rapidly, and I expect the trend to continue as I continue to add more content to the site. Overall, the traffic to the site was just over 20,000 sessions during May. I really love what I'm seeing there. Specifically, Google organic traffic is the biggest source of traffic overall, which is what I planned all along with the site. As Hannibal from the A-team—if you remember that great '80s show—used to say, "I love it when a plan comes together." Over 10,000 sessions from Google Organic traffic sources in May. June will be higher on that based on what I'm seeing so far. 
As mentioned, I hired a Pinterest manager, he's working for free for a couple of months, and he's producing great results. The site had just 775 sessions from Pinterest last month and hopefully things will continue to grow. As I look at my rankings in general, the site continues to rank higher and higher for its targeted keywords. In fact, the site hit number one in Google for two of its targeted keywords. Technically, this happened in the first couple of days of June but it's close enough to count it for the May monthly report. As I look at my Long Tail Pro Rank Tracker, it's really interesting to see, I'm ranking for lots of keywords in the top 10 results in Google, but I've only built links to a couple of those pages. All the other articles that are ranking without me building any of links to them. 
I should be clear that I have built links to other articles, and I've also built links to the homepage. However, I just thought it was interesting to know that most of my top-ranking articles are ones that I've never built links to. I should also be clear that some of these articles do have links, I just didn't build them. Any of the links that occurred to these articles happened on their own. Maybe somebody copied an image from Pinterest, and linked to me or just referenced my articles on their own. It's pretty cool to see the natural links coming in. 
Let's talk about content on the site a little bit. I'm happier this month with the level of content production versus the previous month. Since I'm seeing great results in terms of traffic and rankings from the content I'm producing, I want to keep of articles published each month high. In May, I published 18 total articles. I also expect to June will be closer to 25 plus total articles published because I just ordered 20 articles from the content writing service, ContentPit. ContentPit has done a really good job for me in the past, so I went ahead and placed a bulk order with them that they will finish out in the next week or so. You can also order from ContentPit through my affiliate link it's at nichepursuits.com/contentpit. You do get bonus content, it's 20% extra content for free if you go through that link at nichepursuits.com/contentpit. 
Link building for the site. Last month, I talked about how I was planning on doing a big outreach campaign and try to generate a bunch of links. Unfortunately, I never got around to that as my site continues to grow without lots of link building, I become less and less concerned with building new links, but I'll let you know if that changes. I should mention that I did get a few links from The HOTH in May. I had to order these links in April and they were completed in May. I've been tracking six keywords that I've built links to using The HOTH. Basically, I'm just trying to think of how I can share this through audio, but overall the rankings have improved. I ranked #6, #2, and #9 now for three of the keywords and then a couple of the others are still not on the first page, but the results have been pretty good. I liked the fact that The HOTH uses real outreach techniques to find the guest post opportunities, and from what I can tell, these do appear to be on real websites with real authority. If you want to check out The HOTH, you can go to nichepusits.com/thehoth. 
As an update on authority builders, I've talked about, again, my rankings generally, are improving there as well. I have a chart on nichepursuits.com you could see where all these rankings are. It's only for a three keywords on authority builders and like I said, six keywords on The HOTH. The email list for my niche sites went from 118 subscribers to 230. That's great but I've yet to do anything with the email list. My plan was to build out any email sequence but I've yet to find a time or desire to do that yet, I'm just being honest there. 
What's next? I don't plan to change much of my process for the foreseeable future. What I'm doing is clearly working, so I'm going to just keep doing more of it. Namely, I plan to continue to publish 20 or so articles each month. I continue to try to find low competition keywords and focus very little on search volume. In other words, I don't care if the keyword says it only gets 20 searches a month, if it's easy to rank for and relevant to my niche, I target the keyword. 
I will likely add a few links here and there when I find time, but it likely won't be a big focus for me. I'll mostly just focus on new content improving the site overall, speed, ad optimization, etc as I have the time. As a reminder, I do plan on revealing a site when it reaches a $1000 a month in earnings. I'm hopeful that will happen in June, so hang in there were getting close, I think, to when I'll share the actual domain of the website I've been building for the past nine months. 
Finally, I thought I'd briefly mention other people participating in the Niche Site Project 4, if you're one of those, thank you. Other people have been reporting, and it's nice to see that generally, income is increasing for a lot of people. Several people were doing well over a $100 a month now, Simon's at $900 a month, Art is at $500 a month, and Sam is at $700. Anyways, a few people are starting to do pretty well with their niche sites. It's very cool to see that they've continue to report and are following along with the project. I would encourage you, if you haven't started your own site and are on the fence, go back, re-listen or reread all my Niche Sites Project 4 updates that's going to give you the education that you need to start your site from scratch, and hopefully, do well. 
Once again that's it for this income report, I hope you have found some value there. I'm really excited and happy with the way my site is going. In total, $740 in earnings, I think it might hit a $1000 in earnings for the month of June. I'm very hopeful for that, and of course, I'll continue to share the progress with you. Thanks a lot. I almost forgot to remind that if you want to learn more about Link Whisper, my internal linking tool, go to linkwhisper.com, join the waiting list there, you'll be the first to get notified when my revolutionary new internal linking WordPress plugin becomes available. Thanks a lot. 
Want to learn step-by-step how I built my Niche Site Empire up to a full-time income?
Yes! I Love to Learn
Learn How I Built My Niche Site Empire to a Full-time Income
How to Pick the Right Keywords at the START, and avoid the losers
How to Scale and Outsource 90% of the Work, Allowing Your Empire to GROW Without You
How to Build a Site That Gets REAL TRAFFIC FROM GOOGLE (every. single. day.)
Subscribe to the Niche Pursuits Newsletter delivered with value 3X per week