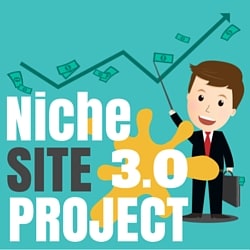 Hey guys! Perrin here, and this is coaching call #8. This is a fun one because Colleen's hit a couple of great milestones.
We're finished with our first batch of content!
It's been pretty crazy, but Colleen is finished with all 40 articles she wanted to get done before we started turning our focus to marketing.
That's wild!
I'm pretty impressed with how fast Colleen's got all her content up, honestly. I mean, really started posting content in mid-January, so to get 40 articles done in that timeframe is pretty darn quick.
That said, I'm using the word "done" loosely here. What I really mean is Colleen is finished with everything she had to write.
In other words, while Colleen is done with her articles, they're not all live. Here are the real figures: Colleen wrote 33 articles herself, and she outsourced seven. She completed all of hers, but her writer is still working on the seven she delegated, which is to be expected when you're just starting to outsource, and your writer is just starting to learn how you like things done.
So, Colleen will probably have to take a bit of time to edit and post the remaining seven articles when they come in, but it shouldn't be more than a couple of hours of work.
For all intents and purposes, though, Colleen has completed the first batch of content for her site.
However… to really rock her outreach, Colleen may have to do a teensy bit more writing.
This may shock you, but in order to do effective outreach, you usually need something to link to. At least one thing. One awesome thing.
If you remember from our earlier coaching calls when we were still knee-deep in market research, one of the things that attracted us to this market was one crazy keyword. This keyword has massive–truly massive–search volume and very weak pages ranking in the top spots.
Naturally, we wrote an article targeting that keyword.
However, because the search volume is so freakin' huge, I really think it's worth building some links to. And we're in a good spot to do it: it's an informational article that is ripe for some really great media. We could very easily do an infographic or diagram or this specific keyword.
And we will. But that won't be enough. Not by a long shot. What we really need to do is turn that article into a resource so incredible people can't help but link to it.
To do that, we'll probably need to add a couple thousand words. That might be some amazing, well-researched, informational content, or, for this keyword, a massive list of curated content could also work.
We'll have to see. But the one thing we know for sure is that it needs to be epic. We may or may not create that epic post soon.
It will depend entirely on how our first round of guest posting goes. If we're having success securing guest posts without an epic article, we'll put it off for a bit. If we're not converting, we may dedicate a weekend to that article in an effort to make our outreach more effective.
So what's happening this week?
We finally get to get serious about outreach!
I'm excited, but also, I know we're in for a grind. Colleen and I joke about this all the time, and we've privately come up with a saying: "Outreach is what separates the women from the boys."
Most people hate outreach. But, as we've discussed in my previous calls, I really believe outreach is essential for any SEO-driven site.
And it's hard.
Want To Build Smart & Relevant Internal Links...Quickly?
Link Whisper is a revolutionary tool that makes internal linking much faster, easier, and more effective.  It makes it simple to boost your site's authority in the eyes of Google. You can use Link Whisper to:
Bring out your orphaned content that isn't ranking

Create smart, relevant, and fast internal links

Simple yet effective internal links reporting: what has lots of links and what pages need more links? 
Click here to revolutionize your site's way of doing internal links
You fail most of the time, and I expect we'll fail the majority of the time, too. To make up for that, of course, we're going to send as many emails as we possibly can. It's scary!
Let's run the numbers, say our outreach campaigns convert at about 2% (roughly average). If we want 20 links, we'd have to send 1,000 emails. Even if you have a great plan for doing that, it takes a while.
And we're not shooting for 20 links. We're shooting for 100! So we've got our work cut out for us.
There's some good news, though: (1) Colleen's quitting her job (don't worry; she had this planned before hand), and (2) she's started outreach already.
She's even had one positive response! So we're getting the ball rolling. That said, Colleen's already finding that outreach is a lot of work.
That why the main lesson of this week's call is link prospecting efficiency.
This week, I let Colleen take the reigns a bit, and she's going to be teaching you about some of the cool hacks she's already developed doing her outreach.
However, Colleen also had to learn a few lessons the hard way: namely, that link prospecting can eat up loads of your time if you're not careful.
I got a Faceook message from a very tired mentee last weekend saying, basically, "How am I even supposed to do this? I've spent three hours prospecting for guest post targets, and I only have 15 emails!"
Ouch, right?
Running the numbers, that's about 20 minutes spent per email found. It's not necessarily bad to spend 20 minutes finding an email–if your target is totally amazing–but remember: after our first top targets, we're going to be sending out a couple thousand emails at leat.
And we certainly can't afford to spend 40,000 minutes doing that.
So, we sat down together to see what the hangup was. And it only took a few minutes for Colleen to point it out to me: "Oh!" she said, "You don't have to find a personal email address for everyone?"
It was one of those little things that just clicked for her. She'd been scouring her target sites, editors' personal sites, Twitter & LinkedIn profiles–pretty everywhere–to find that one golden email.
And she didn't need to! Of course, finding a personal email is best, but almost no email is worth half an hour of your time.
So we made one tiny adjustment–limiting ourselves to 5 minutes per prospect–and, so far, the prospecting is going much, much smoother.
Really, though, this coaching call is good. Colleen has about half a dozen tips and tricks for you, and, of course, I chime in to teach a bunch of stuff after that. So check it out, and let know what you think!
Watch the Coaching Call Here
You can watch the full video of the coaching call below, or if you prefer to listen to the audio only, you can download it here.
---