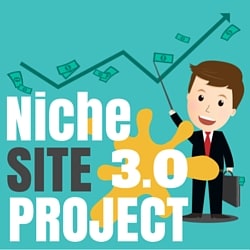 After the huge successes of Niche Site Projects 1 and 2, I've decided to come back with Niche Site Project 3.0.
In this project my team and I will be coaching 3 students to build a niche site from scratch.  I will coach one, Perrin will coach one, and Jake will coach one.
As a result, we will have 3 sites to share publicly and really 3 projects to share throughout the process.
Want to See My Advanced Keyword Research Strategies that Even a Beginner Can Learn?
Read my comprehensive guide on stealing keywords for competitors. I use this tool to cherry pick the keywords that I know I can rank for quickly...even if my site is newer.
Read the Strategies Here
You can follow along with this project by reading the posts below.
---