Is eBay Safe? + 17 Safety Tips For Buyers & Sellers
When you buy something through one of the links on our site, we may earn an affiliate commission.
Is eBay safe?
That's the question eBay buyers and sellers want to know before using the popular auction website.
It's an understandable question with so many scams and untrustworthy people online. 
The answer?
eBay is safe, but like anything else, including banks, online shops, and even government websites, it's not 100% secure — you should take extra measures and practice common sense in order not to get scammed.
In this article, I will give you 17 safety tips to make using eBay a joyful, profitable, and enjoyable experience.
Let's get to it.
What Is eBay?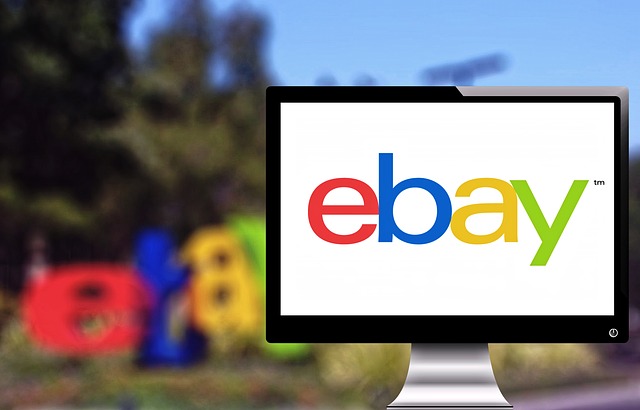 eBay is an online auction website where you can buy and sell almost anything. Cars, clothes, stationery, books, outdoor equipment, home improvement, and electronics are just a few of the many available products.
You can sell used and new products. You can list them as an auction sale or a buy-it-now (or even both). How does it work?
You upload images of the products.
Write a description, including price, dimensions, shipping costs.
Then it becomes available to buy on the website.
eBay has become a vast website over the years, and according to Fundera, they have over 182 million users and 109 million visitors each month.
Can You Get Scammed On eBay?
As mentioned above, it's not 100% safe.
You can get scammed if you're not careful, so it's vital to have your wits about you when using the website.
But still, you need to be aware of a few things when using the website.
Is It Safe To Use A Debit Card On eBay?
It's not the preferred method, but using a debit card on eBay is as safe as using a debit card on any website. The risks are minimal. As long as you keep the device you're using to access the internet updated and free from viruses or spyware, you should be fine.
Is It Always Safe To Buy On eBay?
It's safe to buy on eBay in general, but you couldn't say it's always safe because sometimes you might get a seller advertising a product that's not as it seems or a seller selling a product with no intention of sending the product.
However, please don't be too alarmed because there are ways to avoid this, which we'll address next.
17 Safety Tips For eBay Buyers & Sellers 
Below is a list of 17 tips to keep you safe while buying and selling on eBay. The first 11 are generic tips for anyone, while the last six tips are for those buying a motor vehicle on the platform.
Stick To The eBay Website For Business
Be very cautious if anyone asks you to make the sale or purchase away from eBay. You might get approached via a message or email asking you to do this to avoid fees, but be aware that you will lose your buyer's protection, and it could very likely be a scammer.
It's also against the website's terms and could get you banned from using eBay in the future.
Read Product Descriptions Carefully
Always read the description of a product before purchasing. Some scammers will use sneaky measures to trick buyers into buying something that's not as it seems.
For example, take a look at the listing below:
Title: PS5 For Sale (Great Low Price)
Description: Get your hands on this PS5 box for half the price you would pay anywhere else.
Can you see the scam?
The seller is making it sound like a PS5, but it's just for the empty box! Reread the description if you missed it.
This example is extreme, but always be careful and read the product description before buying.
Contact The Seller With Any Questions
If you have any questions about the product, contact the seller and ask questions. A good seller should be knowledgeable about the item and more than willing to offer good customer service. 
Reach out to them if you have any doubts.
Read eBay Customer Feedback
eBay allows past buyers and sellers to leave feedback on other people's accounts. The input can be to praise or criticize them over past dealings with that person.
Always read the feedback and make sure that it's mainly positive.
Look At The Seller's Rating
Each seller will have a rating next to their name. Those with a higher rating are the most trustworthy members. I wouldn't buy a product from a member who had less than a 95% score on eBay. 
In addition to the seller rating, you also see a star rating; the more stars they have tends to mean a higher level of trust.
Always Use PayPal
When possible, you should stick to PayPal when buying or selling. You will get PayPal seller protection, an eBay money-back guarantee, and you can raise disputes with both companies if a problem occurs.
But if you really want an alternative, we made a guide on how to sell on eBay without PayPal.
Be Specific With Your Selling Description
This tip is for those selling a product.
Write your descriptions in as much detail as possible to avoid anyone asking for a refund or accusing you of misleading them. Unfortunately, you may come across a buyer who will use the product and ask for a refund for something out of your control.
For example, they buy a product and want to return it months later.
Make sure you state everything in detail, including returns, damages, and descriptions of the product.
Check The Delivery Costs
A seller could price a product respectively but then rip you off with high delivery costs. Some sellers do this as a marketing trick. It can still be a decent deal, but you need to be aware of those who are blindly charging too much money overall.
Returns Details
You buy an item from a seller and decide to return it because it's not what you wanted. Unfortunately, the seller says it's past the seven-day return date when you return it.
The seller is trying to scam you. 
The eBay guarantee is 30-days from the estimated delivery date, so be sure to raise a dispute if this happens.
Gut Instinct 
If something doesn't feel right about a deal or product, it usually isn't. If it seems too good to be true, it probably will be, so trust your gut and walk away in most circumstances.
For example, if an item is 80% cheaper than other listings on the site, ask yourself why and walk away most of the time.
Keep Receipts For Delivery & Shipping
Keep your eBay transaction receipts and all recorded delivery and shipping cost details. Then, if you get a scammer trying to tell you that you never sent the items, you can show them the proof that you did.
And if the query is genuine, you can contact the courier service and show proof that you sent the items — and get compensation.
Safety Tips When Buying A Vehicle On eBay Motors
The last few tips are for those buying a vehicle. Although purchasing a motor vehicle on eBay motors is relatively safe, you need to be aware of additional scams.
Compare Prices For True Value
Before purchasing a car on eBay, it's a good idea to compare prices for similar vehicles on third-party websites. Doing this will determine if you are getting a good deal.
A common scam is to try and overvalue a vehicle, so use websites such as We Buy Any Car  to get the proper valuation. You can also look at auto trader websites and car showrooms.
Be Wary Of Excuses
If you ask for a vehicle inspection or history report (you absolutely should, by the way) and the seller starts making up excuses, walk away from the deal.
Any trustworthy seller should be willing to provide these reports and also be willing to let you inspect the vehicle before purchasing.
If they make excuses about not meeting you at the address the car is registered to or reasons not to use sound, trustworthy payment options, again, walk away.
Be Careful Of False Emails From eBay Scammers.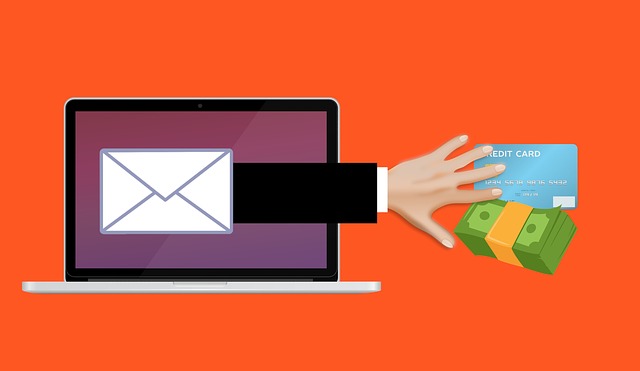 Look out for bogus emails from the seller pretending to provide a vehicle history report or anything else to do with the vehicle.
Check the email address online to see if it's a genuine one, and be prepared to make a few phone calls to relevant departments to check things out.
Know Your Rights
You need to be aware that both eBay and PayPal offer no protection for vehicle sales, so always proceed with caution.
Search online for common faults on the vehicle and check them out before purchasing. If possible, ask a mechanic to check the car for you — you are within your rights to do this.
A popular eBay scam is a seller telling you that you have 14-days to change your mind, and you can claim a refund within this time. This is a common scam, and you have no right to cancel within a timeframe, so don't proceed with the sale and report them.
Avoid Escrow, Western Union, Cash Payments, & MoneyGram
Western Union and MoneyGram aren't allowed on eBay, so be conscious of this when buying. I would also avoid escrow payments, and if paying cash, never hand the money over till all your checks have been completed.
Ask In The eBay Support Forum.
If you have any doubts, contact the eBay community forum for advice. There's a lot of support on the forum, and you will likely get some good advice.
Is eBay safe? Final Thoughts
If you're asking the question, 'Is eBay safe?" then overall, yes, eBay is pretty darn safe, but you still need to be careful to avoid common eBay scams. Use the tips in this article to help you out, and if something seems too good to be true, it usually will be.
Finally, always use PayPal, ask questions, be wary, and contact support if you're unsure.
Get Started on eBay Today!
Want to learn step-by-step how I built my Niche Site Empire up to a full-time income?
Yes! I Love to Learn
Learn How I Built My Niche Site Empire to a Full-time Income
How to Pick the Right Keywords at the START, and avoid the losers
How to Scale and Outsource 90% of the Work, Allowing Your Empire to GROW Without You
How to Build a Site That Gets REAL TRAFFIC FROM GOOGLE (every. single. day.)
Subscribe to the Niche Pursuits Newsletter delivered with value 3X per week